On Her Watch: Why high jewellery and Métiers d'Art timepieces are the ultimate luxury for women, from Chanel's Mademoiselle Privé collection to Bruguet and Jaquet Droz watches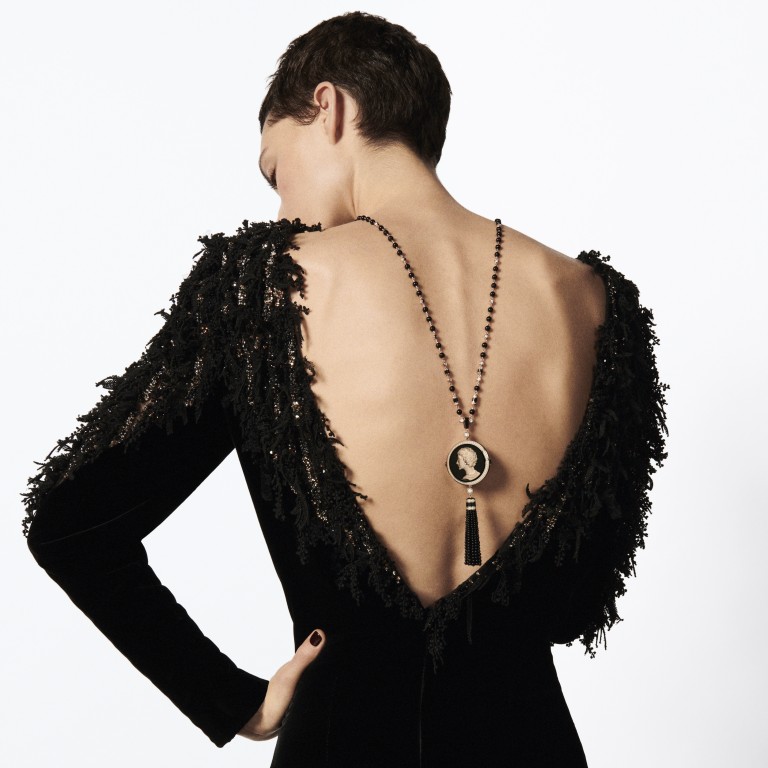 A different kind of fascination comes with looking at jewellery and Métiers d'Art watches. Whenever I'm presented with one, I find myself scrutinising it separately for its merits as a finely made timepiece, a beautifully crafted jewel or indeed a miniature art piece. Then I stop, because really, these pieces are not meant to be dissected. Instead, they should be appreciated in their entirety and valued for the way different crafts from across disciplines all come together harmoniously.
As brands toe that fine line between watches and jewellery, the level of innovation and creativity seen is extraordinary. Here, we see how skilfully and impeccably gemstones are set on a dial, all while not encroaching on the intricate mechanism that makes it a time-telling device.
Accent on aesthetics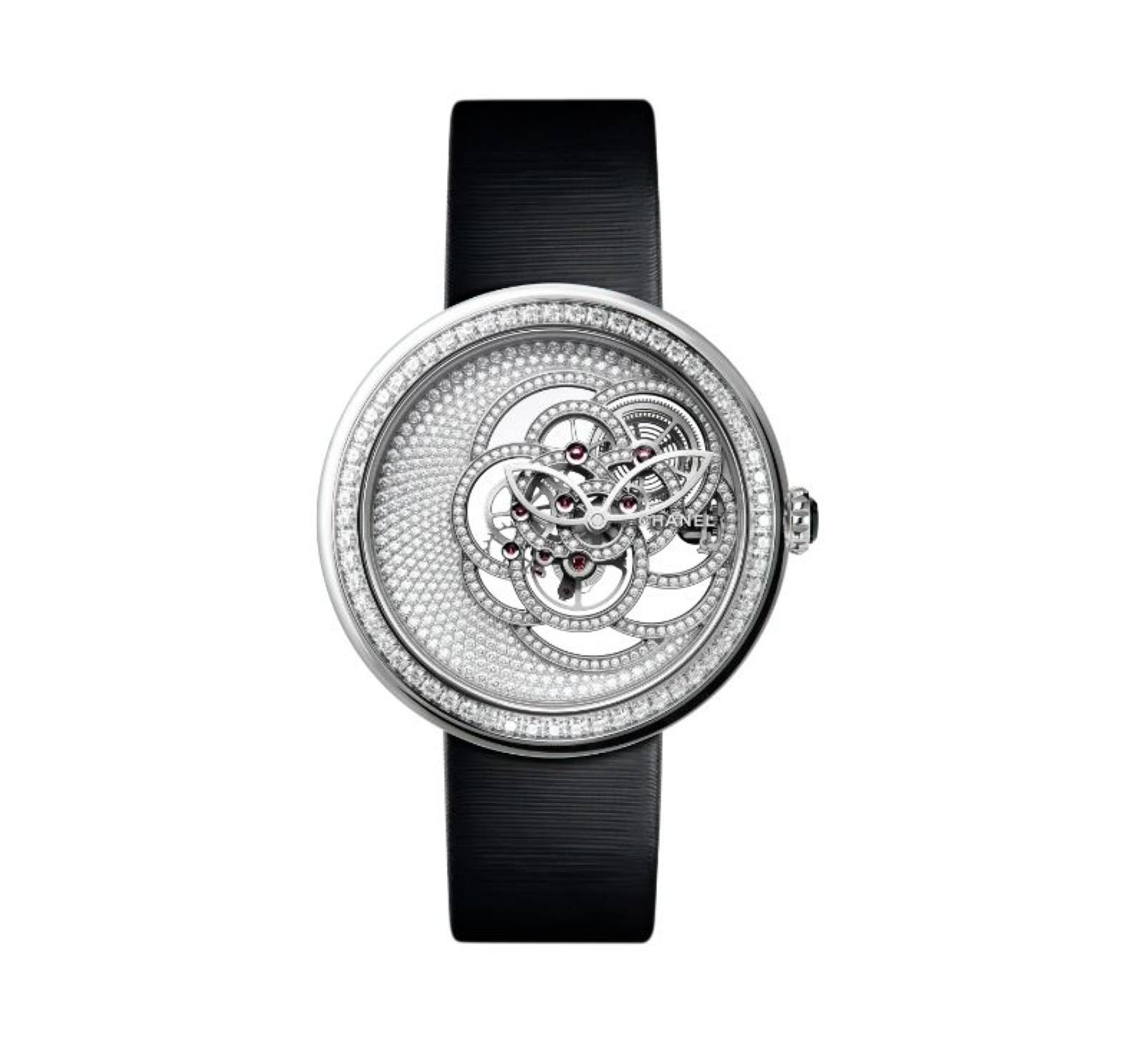 Some brands do this elaborately, while others side on restraint. To the latter, Chanel's Mademoiselle Privé Camélia Skeleton comes to mind. Known for its minimalist aesthetic, Chanel keeps this watch refined but at the same time ultra-luxurious with its full diamond setting on its case, bezel, dial, down to its buckle. It's a dazzling piece to say the least, but in typical Chanel form, ever sophisticated.
On the opposite side of the spectrum is Breguet's unapologetically ornate L'Orangerie timepiece, which delights with a cornucopia of stones assembled to form three dimensional floral patterns. While Breguet was never one to shy away from creating grandiose jewellery watches, the L'Orangerie is among its most elaborate. A testament to the brand's long established watchmaking expertise, it also demonstrates its mastery in jewellery craftsmanship.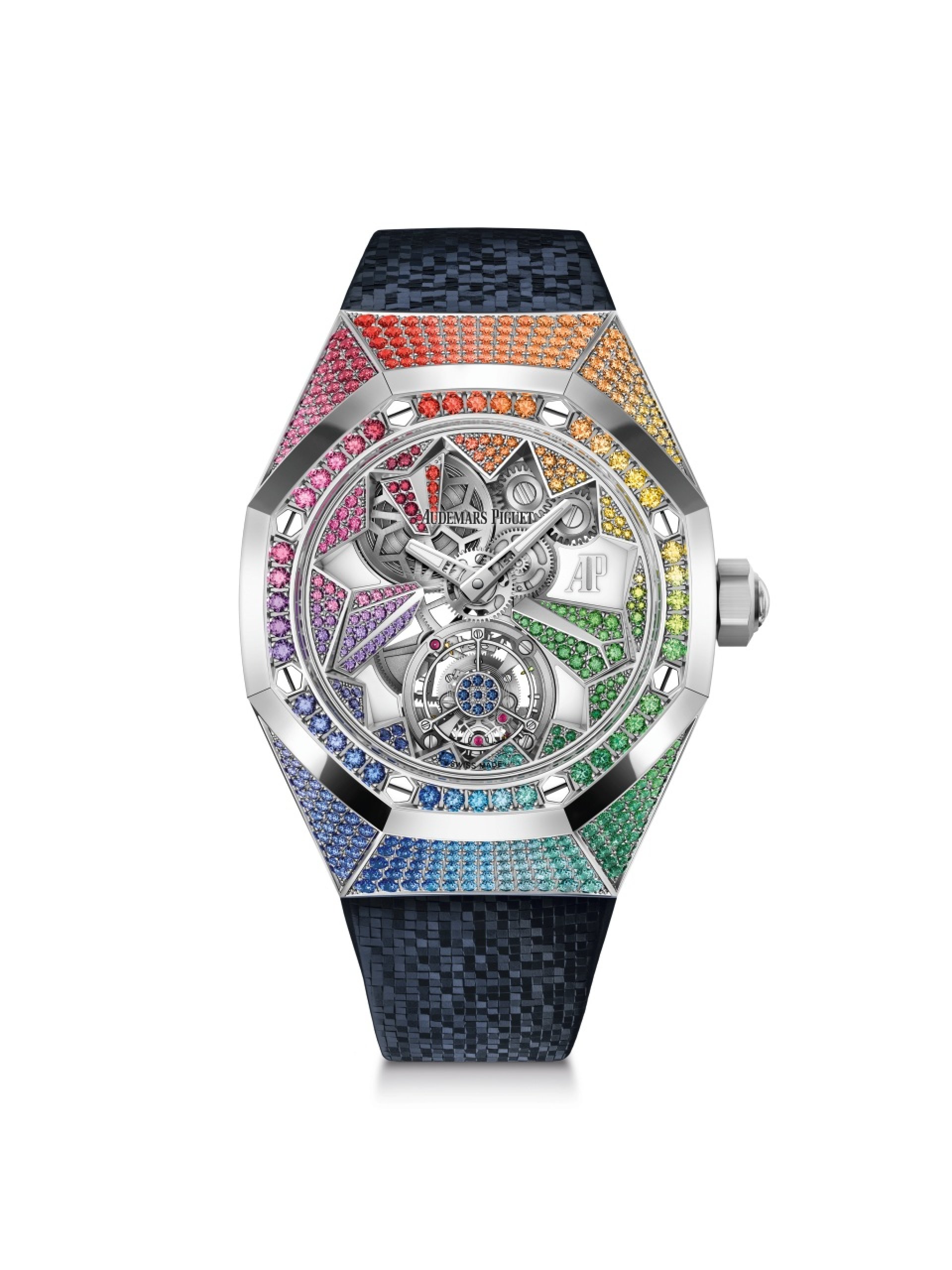 Even Audemars Piguet, with its distinctively masculine aesthetic, has produced a few jewelled iterations of its watches. The gem-set Royal Oak Concept Flying Tourbillon, for instance, features gemstones in graduating hues set on the case and frame its open-work dial to highlight the complication with
a rainbow effect
.
Can you keep a secret?
Now a variation that leans more towards a jewel rather than a timepiece is
a secret watch
. A product that emerged in the early 19th century out of social conventions, secret watches are essentially time-telling devices disguised as jewelled bracelets or bangles. While delicacy is key here, so is watchmaking expertise as the movement must be small – minuscule even – so that the piece looks more like a jewel than a watch.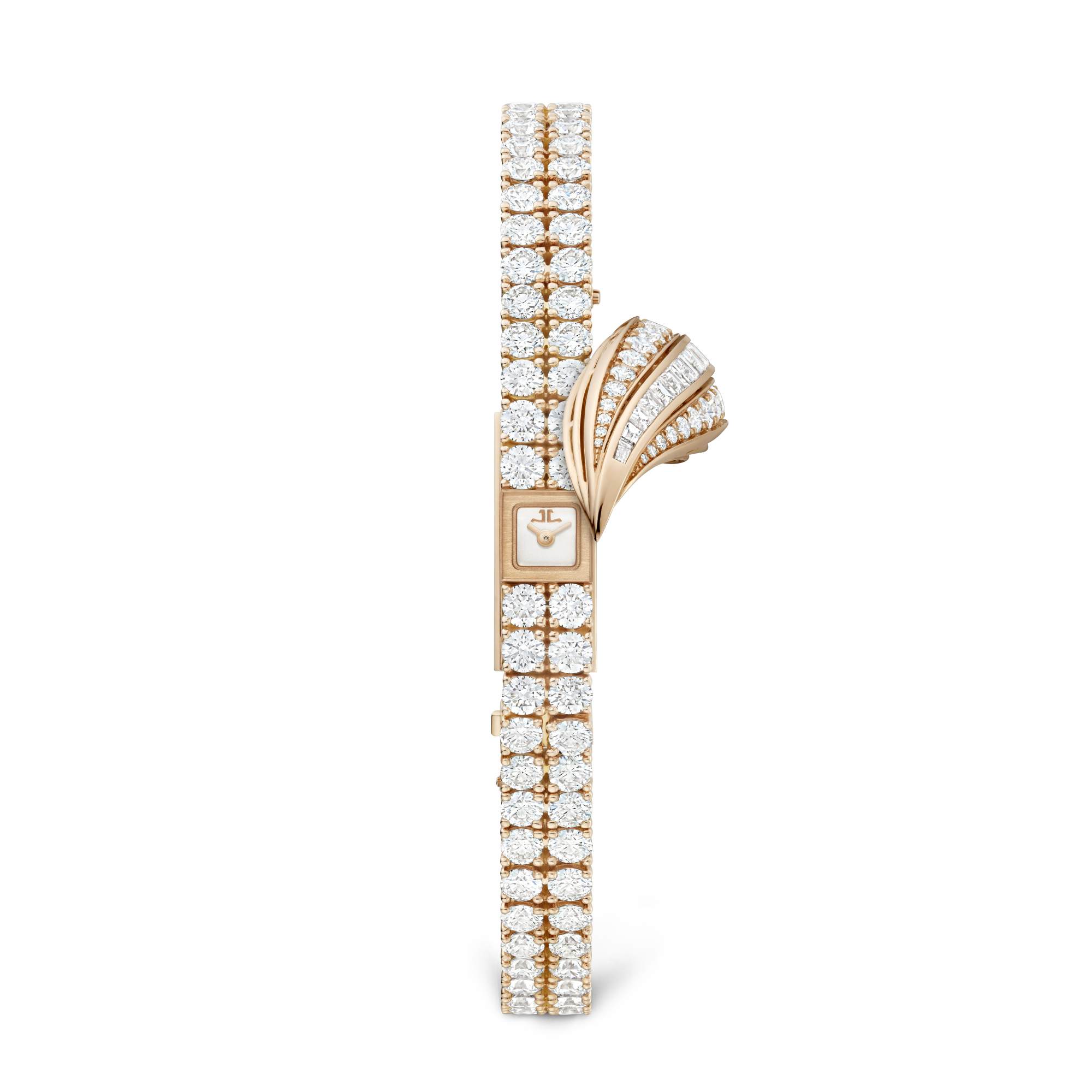 A perfect example of this would be Jaeger-LeCoultre's 101 Feuille. A watch that resembles a tennis bracelet, the 101 Feuille alongside the maison's other 101 iterations is arguably one of the most exquisite and technically impressive watches in the world. Beneath the diamond-encrusted leaf reveals a miniature dial that tells the time and is powered by the 98-part movement that measures a mere 0.2 cubic centimetres.
Another is Van Cleef & Arpels' Ruban Secret, a bangle watch swathed in diamonds. A familiar motif embraced by the French maison since the 1920s, the jewelled ribbon keeps out of sight a small dial positioned beneath it, allowing its wearer to conceal or reveal the time as she wishes.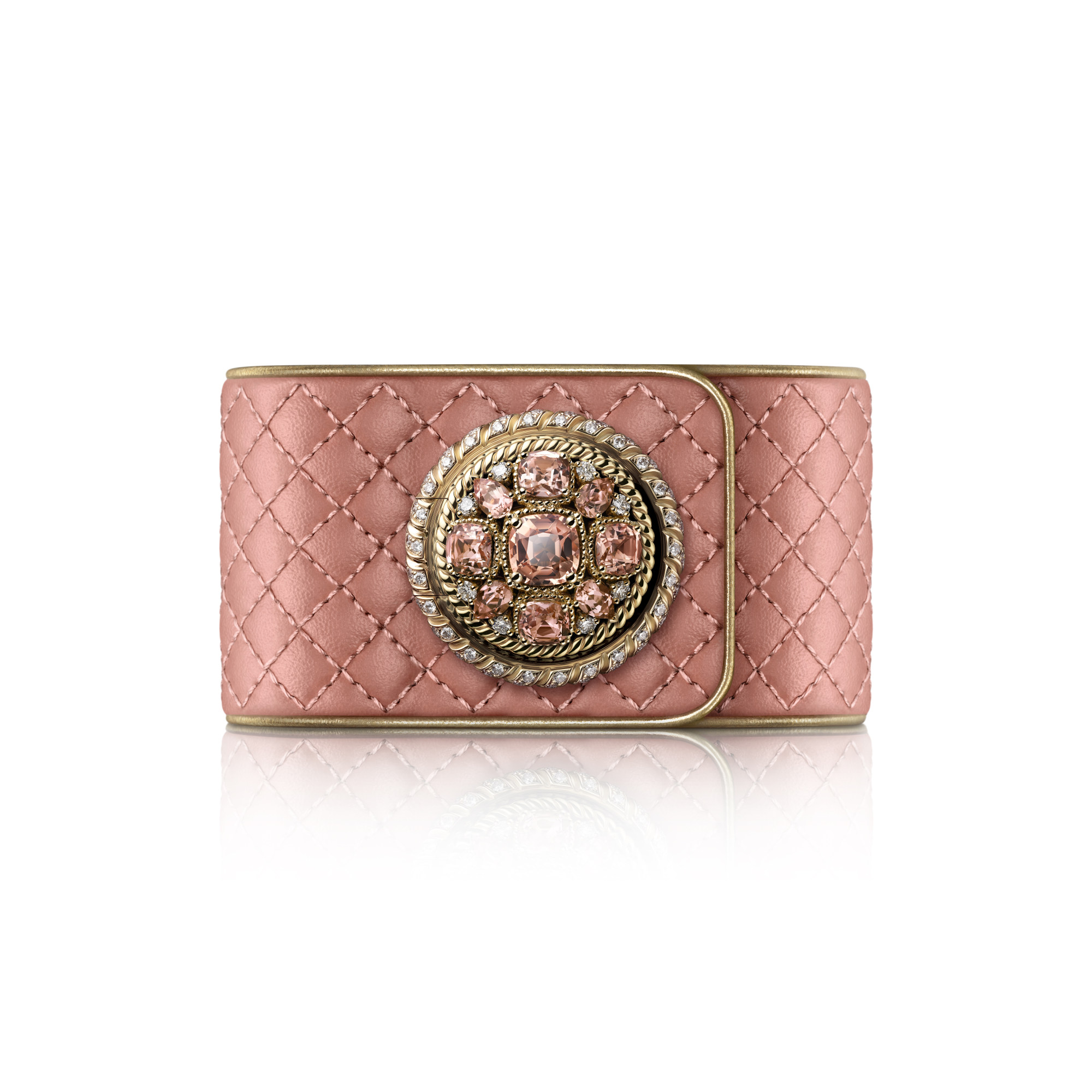 If ultra-feminine is not your cup of tea, there's Chanel's chic take on a secret watch: the Mademoiselle Privé Bouton. Inspired by the sleeve of the iconic Chanel little black jacket, the bangle watch takes on the maison's signature tweed and quilting as a motif and adopts the jacket's signature oversized button to fashionably conceal the dial.
The art of time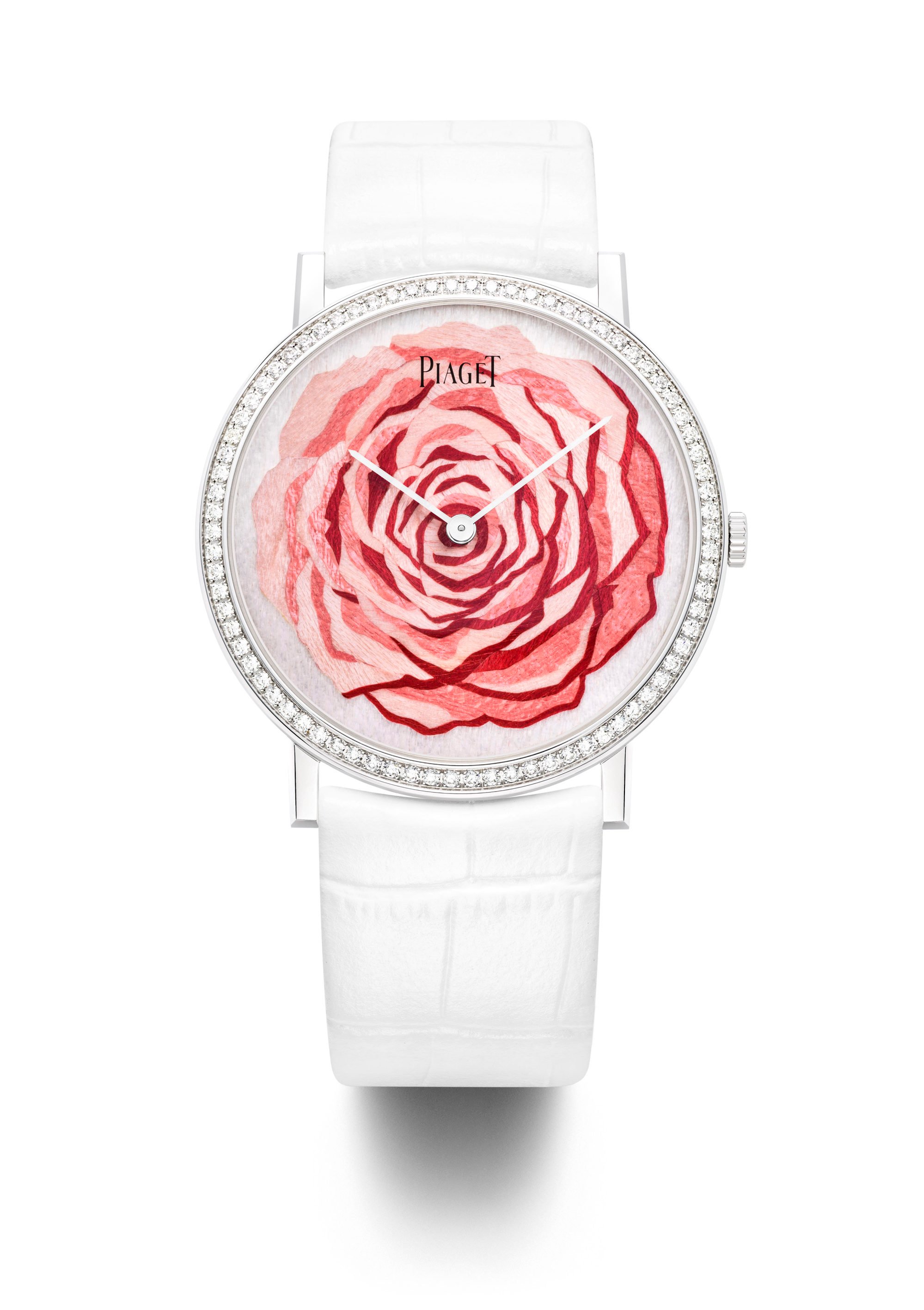 While I'm instinctively drawn to jewellery and its time-telling iterations having been happily thrust into that world for many years, I'm particularly taken by Métiers d'Art dials for the palette of artistic techniques we would see presented in these mini canvases.
Case in point, Piaget's Altiplano High Jewellery Watch, where we see a gold dial carved and engraved to depict a rose bouquet adorned with a suite of diamonds, sapphires, and amethysts. Chanel's Mademoiselle Privé watch, on the other hand, presents its beloved camellia in Lesage embroidery using gold thread, fine pearls and gold spangles, set against a jet-black dial.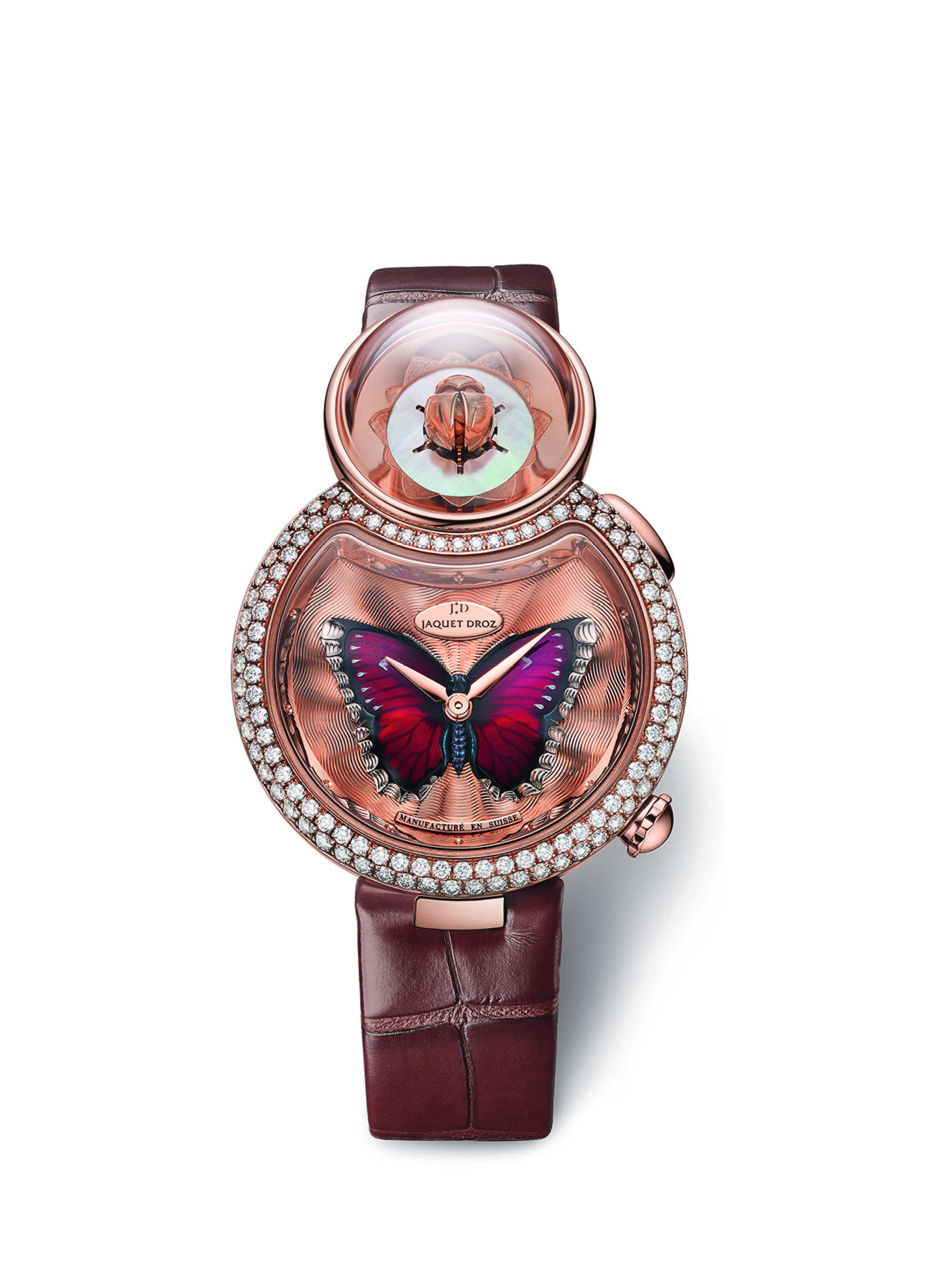 Then there's Jaquet Droz's Lady 8 Flower, a timepiece that features a grand feu enamelled dial highlighted by hyper realistic, hand-engraved petals. And they didn't stop there. Further bringing the piece to life is a mechanical opening flower automaton mechanism activated by a push-button trigger that treats the wearer and nearby onlookers with an eight-second show.
To conclude …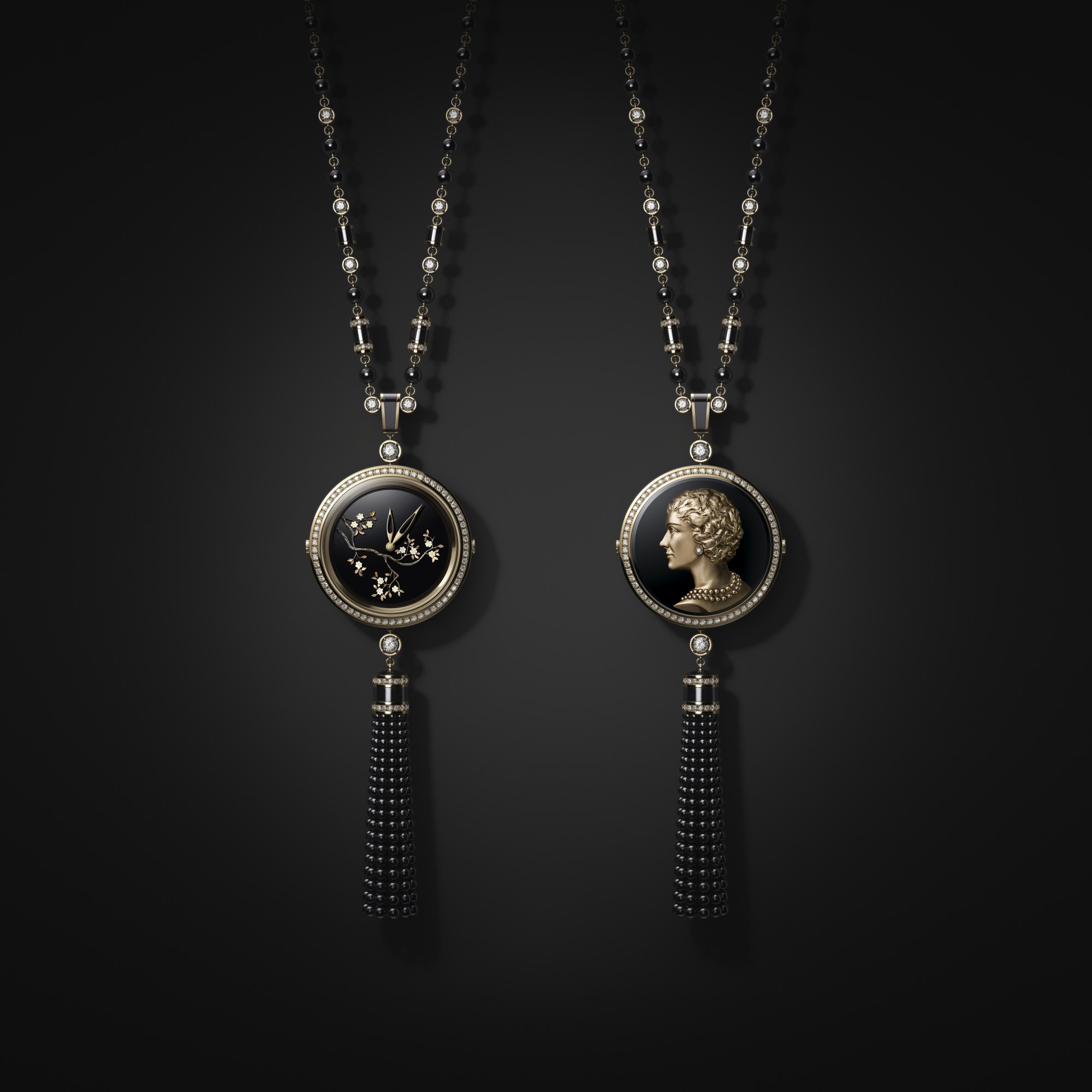 While the mind-bending intricacies behind high complication watches would easily take over conversations among watch connoisseurs and enthusiasts, there's also a whole lot to unpack and admire when it comes to jewelled and artistic timepieces. As I hope you take away from this piece, they're just as complex, beguiling, and similarly demand a high level of mastery and expertise to create. Only they're more beautiful.

In the third of our six-part series, we delve into the world of watchmaking, where cutting-edge horology, jewellery craftsmanship and Métiers d'Art meet
Audemars Piguet's Royal Oak Concept Flying Tourbillon dazzles with a rainbow gem-set dial while Chanel's Mademoiselle Privé Camélia Skeleton is ultra-luxe with diamonds