Milan Men's Fashion Week: Prada blended grunge with nostalgia for spring/summer 2023, with Miuccia Prada and Raf Simons creating suits, sleeveless short sets and trenches for the season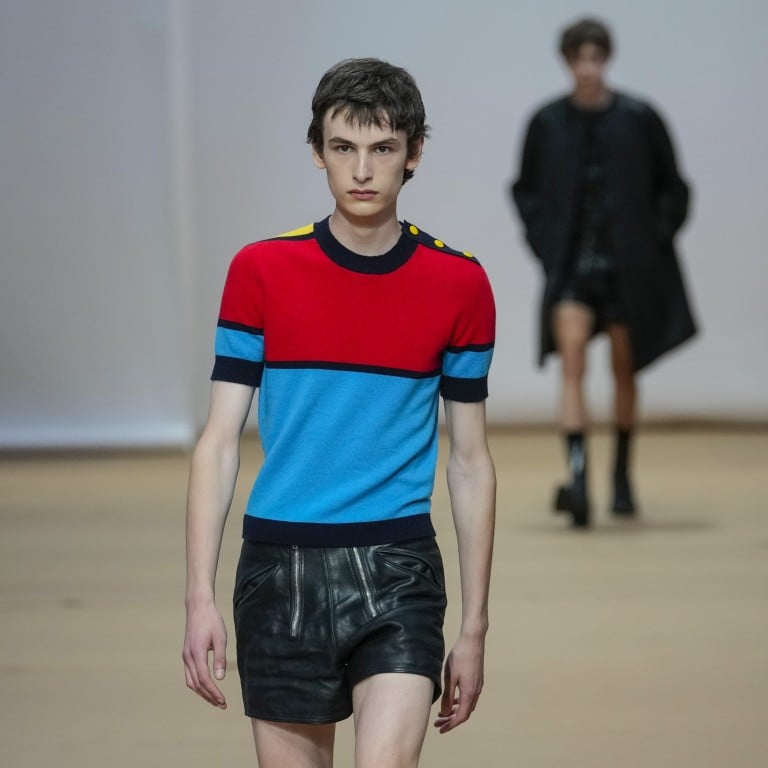 The
Miuccia Prada-Raf Simons collaboration
at Prada has been a proven success, generating recognisable pieces that grab attention and brand recognition from a distance. That is quite a feat for co-creators who joined forces just as the pandemic put the globe on lockdown, and which hasn't quite loosened its grip.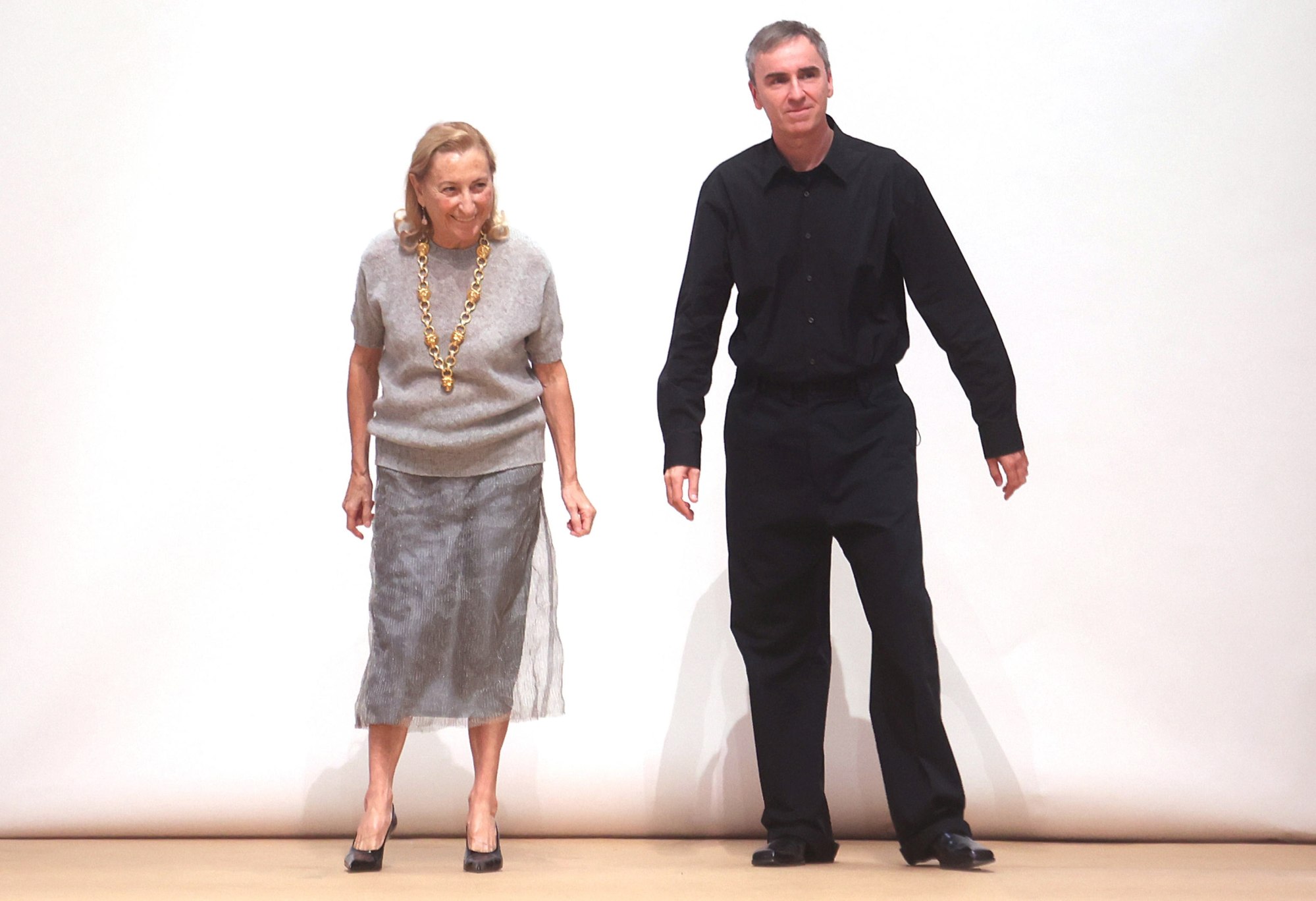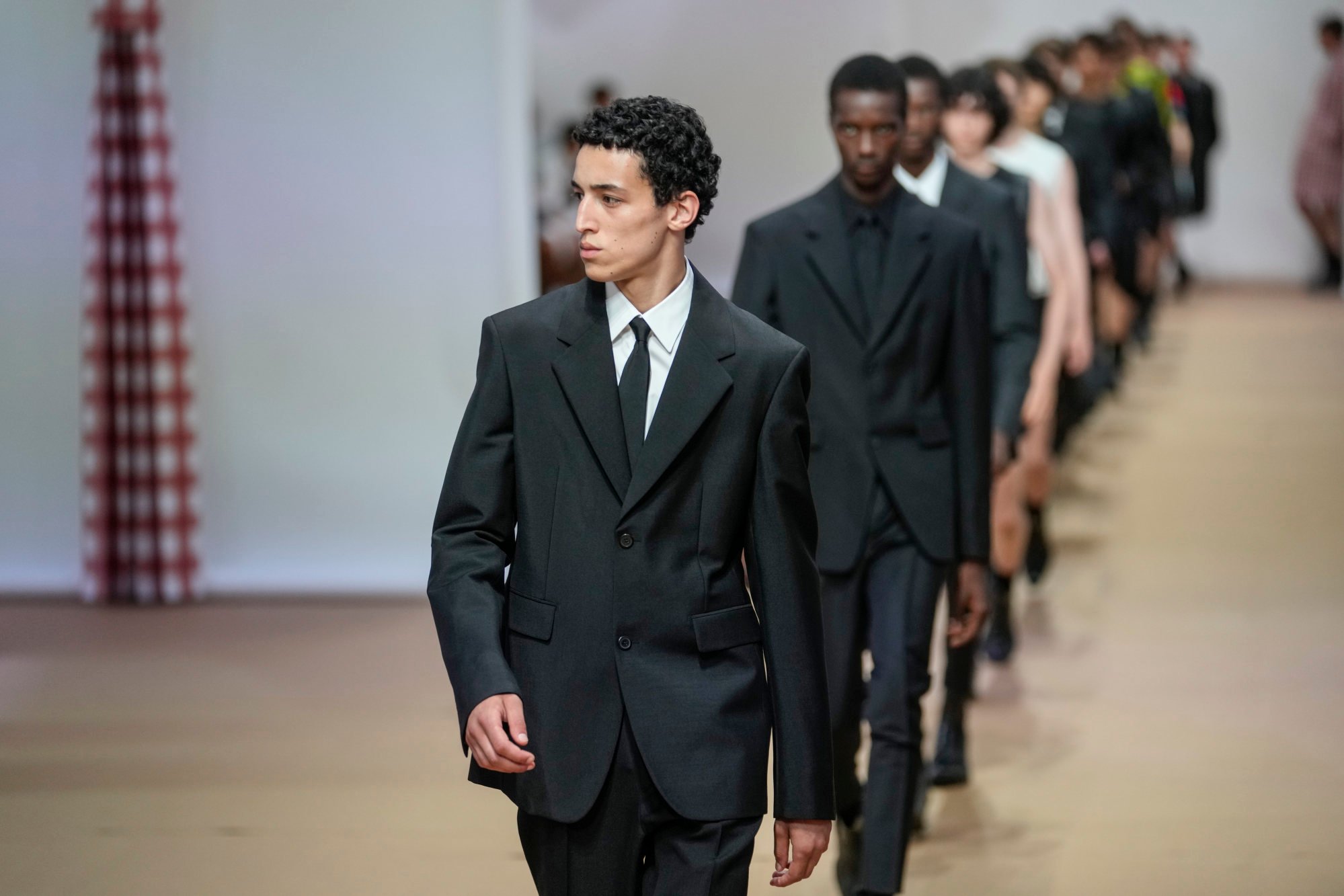 The silhouette for next spring and summer is studied and refined, another easy read. It started with lapel-less suits with hidden buttons, tapered skinny trousers down to pointy boots. The pair introduced boyish notes with striped ribbed or colour-block knitwear. Oversized bags contributed to a sense of childhood, playing with grown-ups' things, while models walked through a paper mock-up of an out-of-scale house.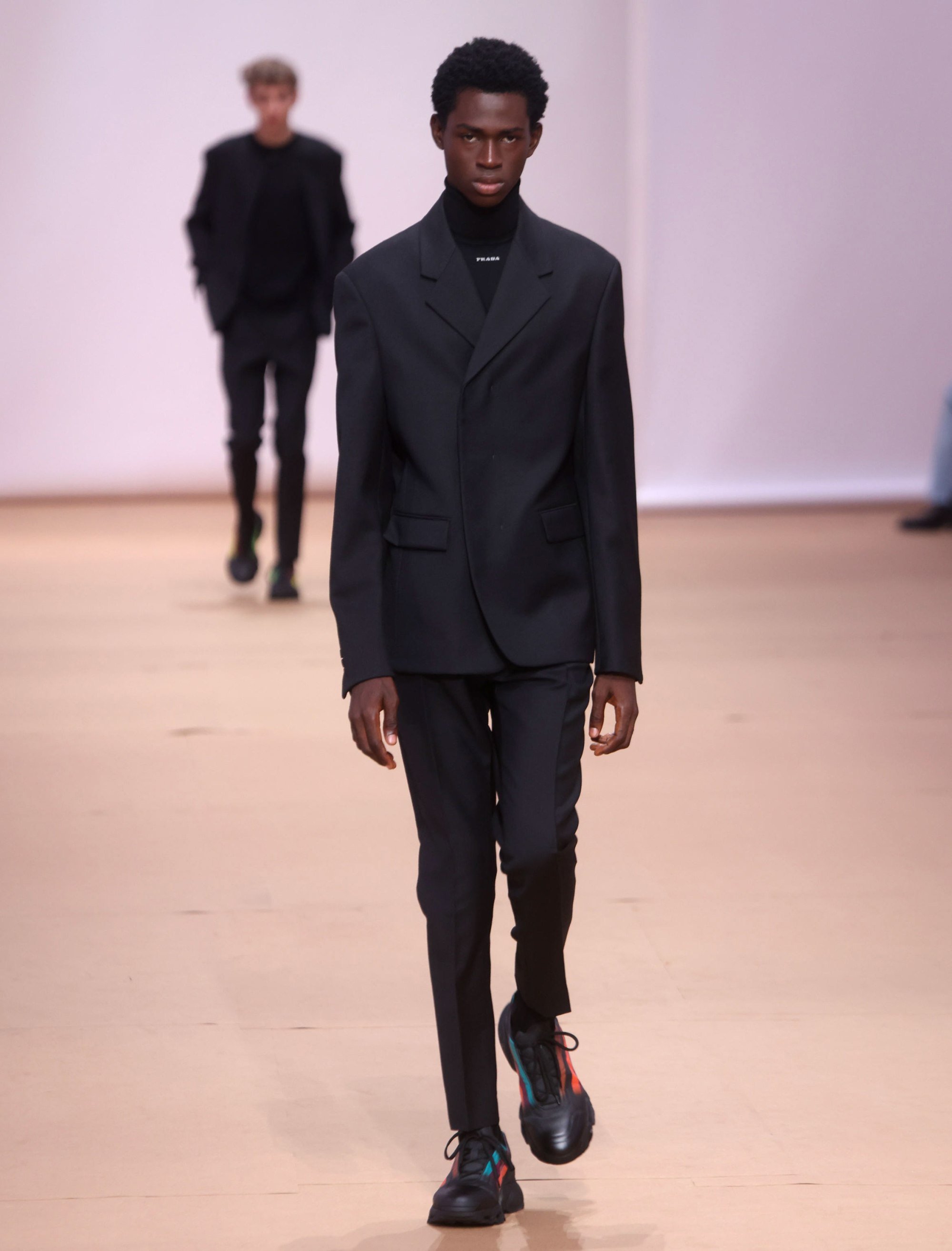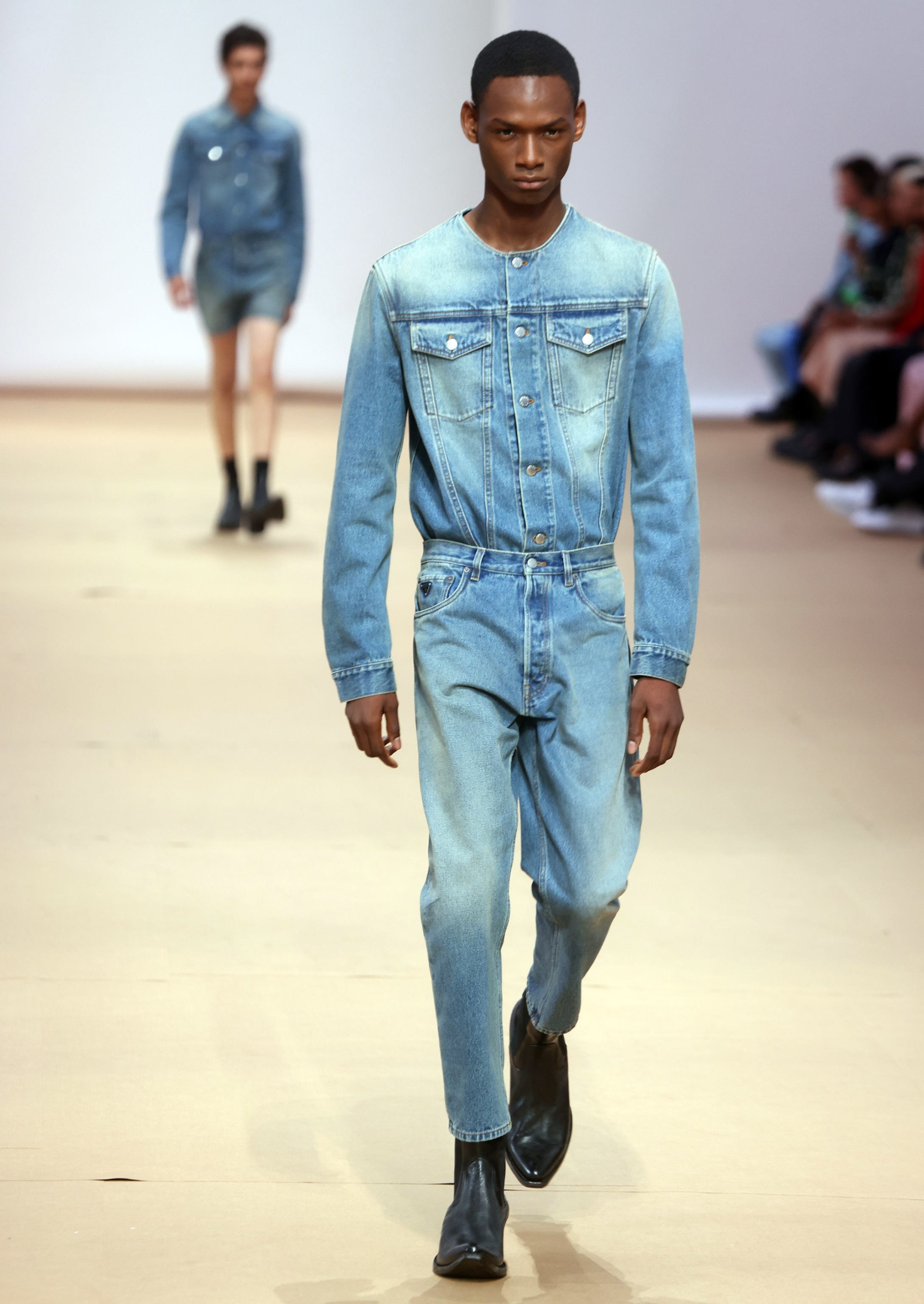 Nostalgia came in the form of oversized gingham, recalling a kitchen tablecloth, traditionally a woman's domain, in play against leather grunge: sleeveless short sets, and trenches, sometimes with a gingham trench layered in between.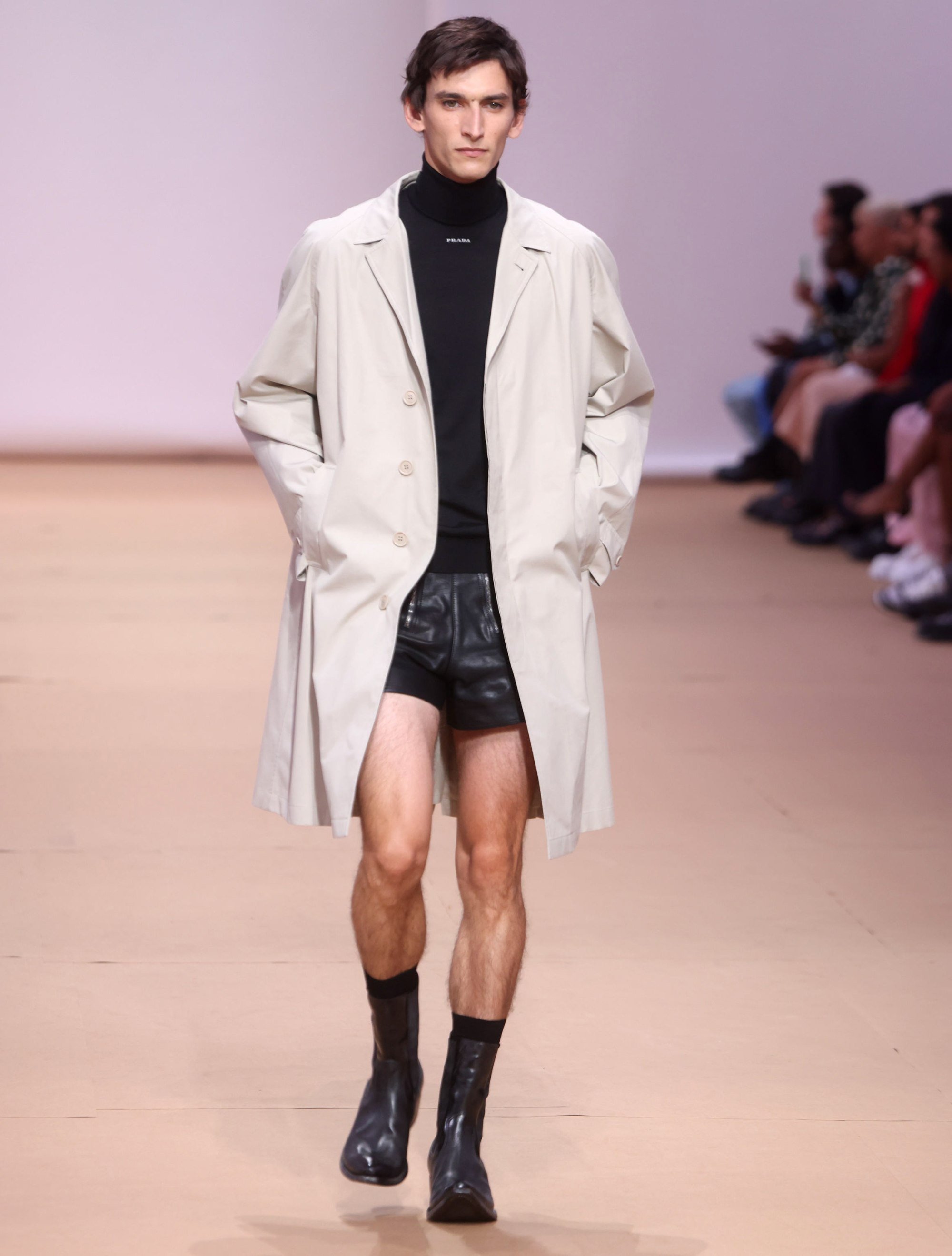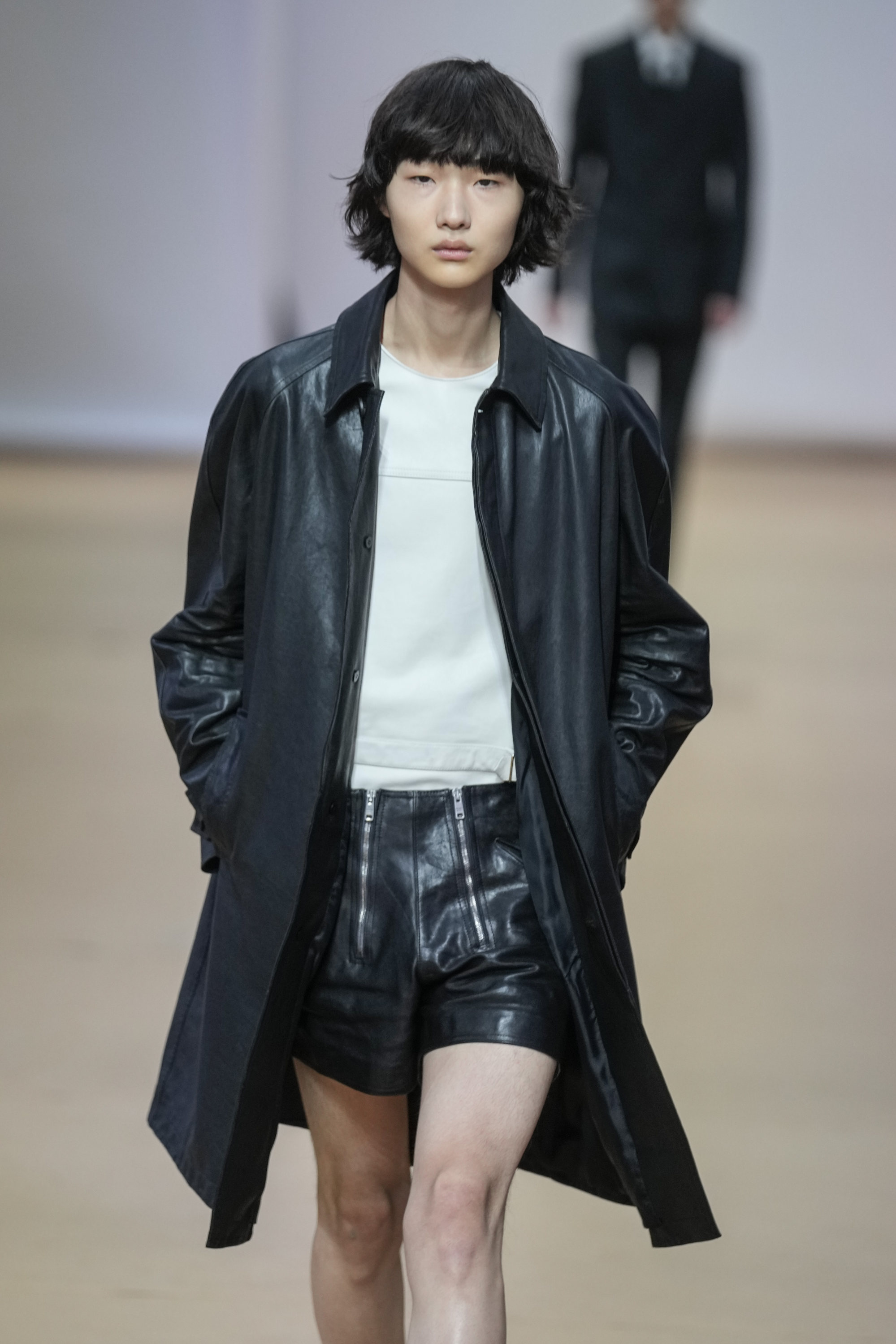 Questions persist: How is this a summer wardrobe? Where exactly is this summer?
But judging from those in the fashion crowd in knit polo necks and leather coats, the question may be beside the point where Prada is concerned.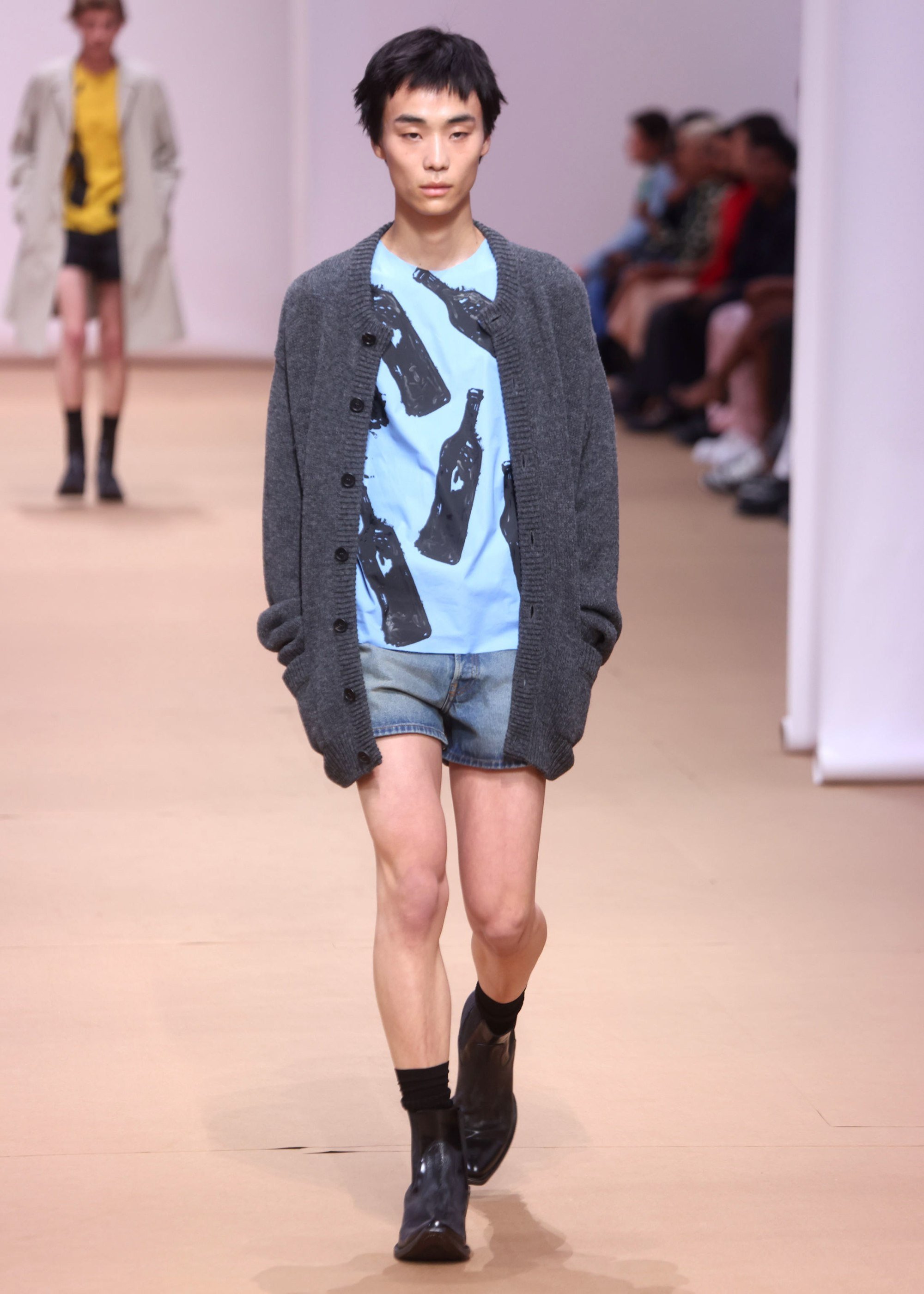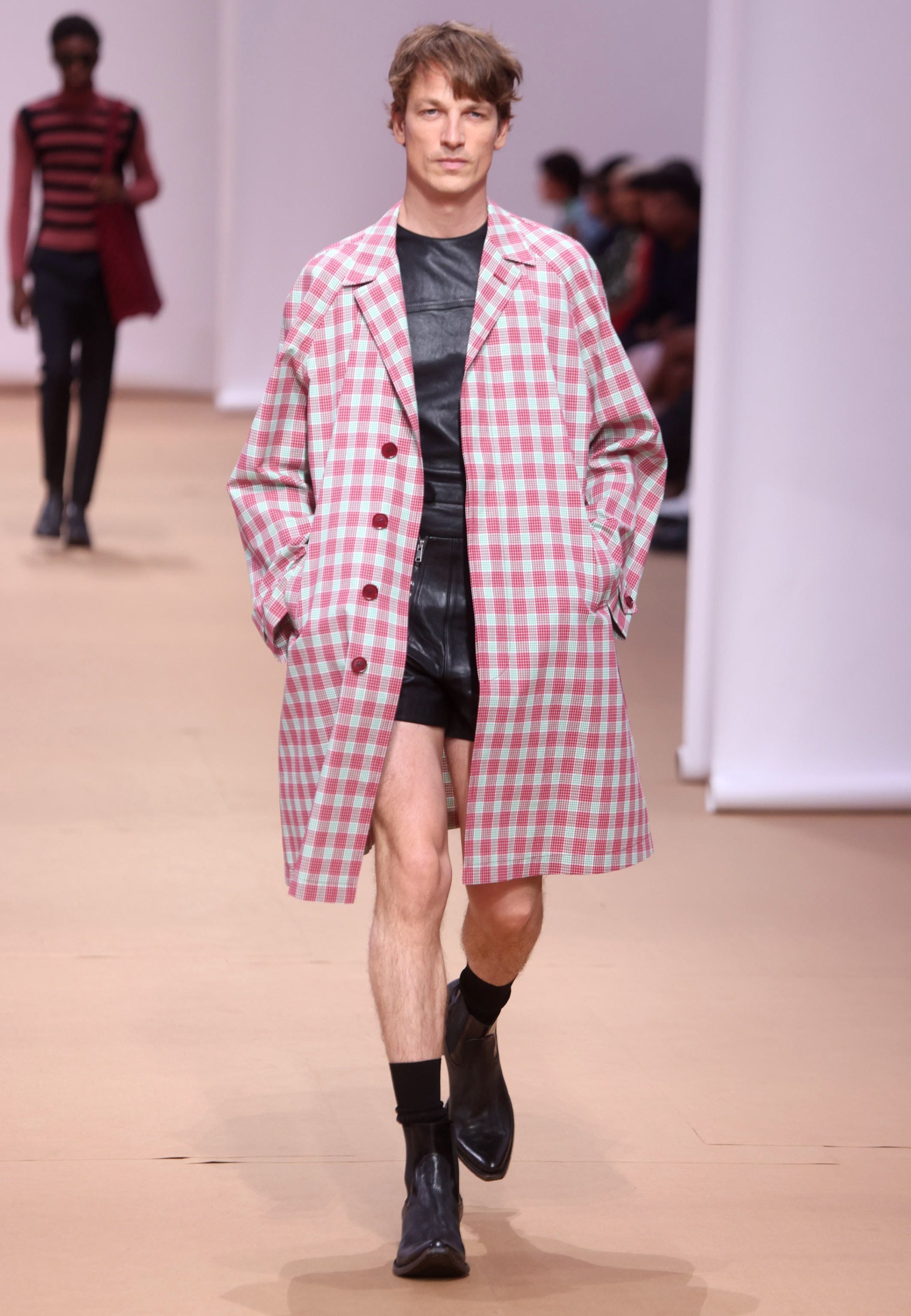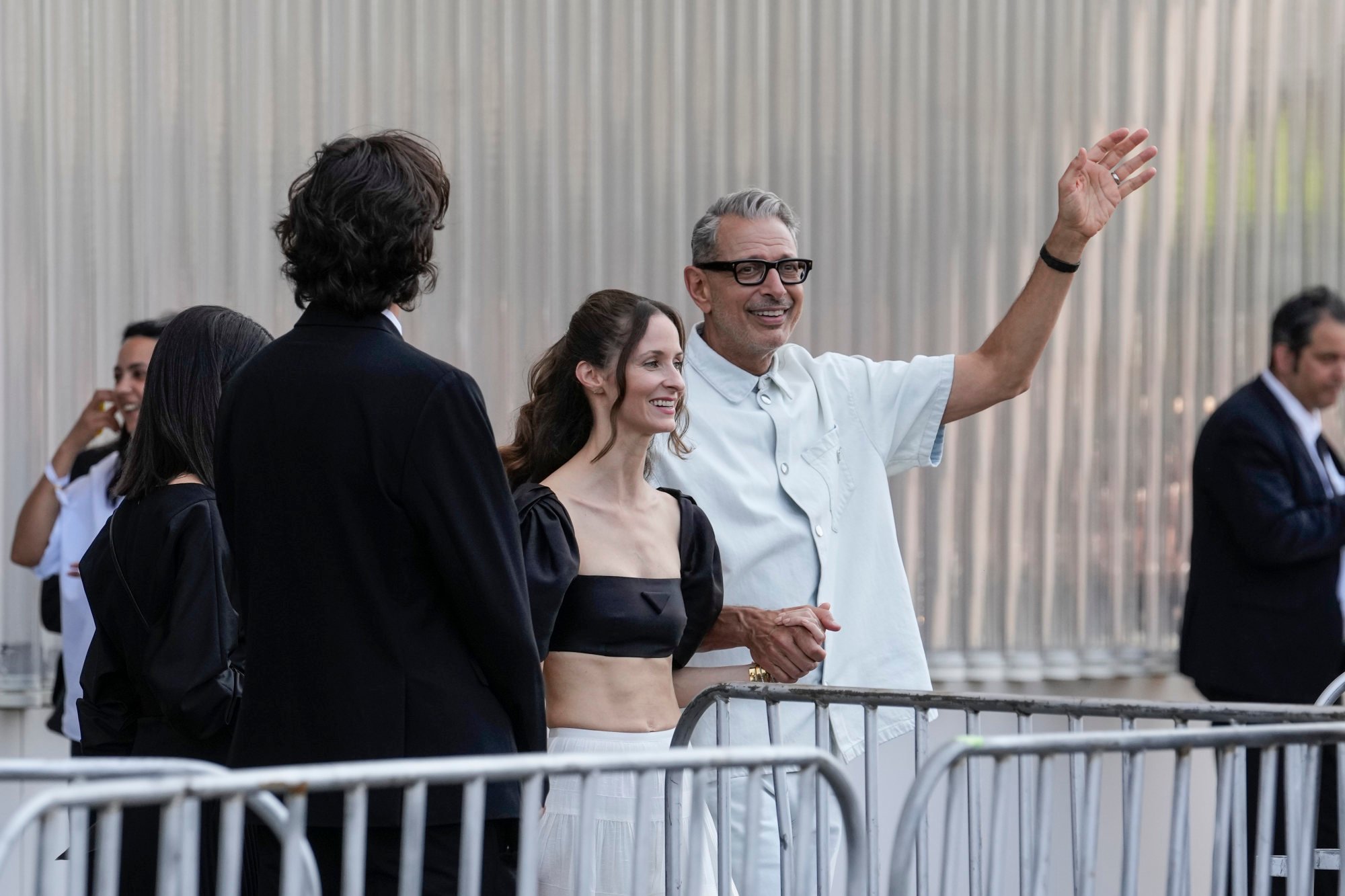 Backstage, Prada welcomed guests including Jake Gyllenhaal,
Jeff Goldblum
and Rami Malek, herself wearing a cashmere grey short-sleeved jumper and an organza sheath skirt.
"Fashion as a manner, a way as well as a means of appearing," the designers said in show notes. "An expression of choice."

The Prada-Simons collaboration continues to be a hit, with the luxury brand's most recent collection featuring lapel-less suits, skinny trousers and nostalgic gingham
Oversized bags evoked childhood while knits and leather prompted plenty of questions, as celebrities such as Jake Gyllenhaal, Jeff Goldblum and Rami Malek hung out backstage