Milan Men's Fashion Week: Versace invoked pop Baroque style with a sustainable pull for its spring/summer 2023 collection, with Donatella Versace at the helm
Versace is reaching out to the next generation, reinventing the brand's iconic Medusa in animated versions that seem to come to life as repeating patterns on silks.
Call it pop Baroque
.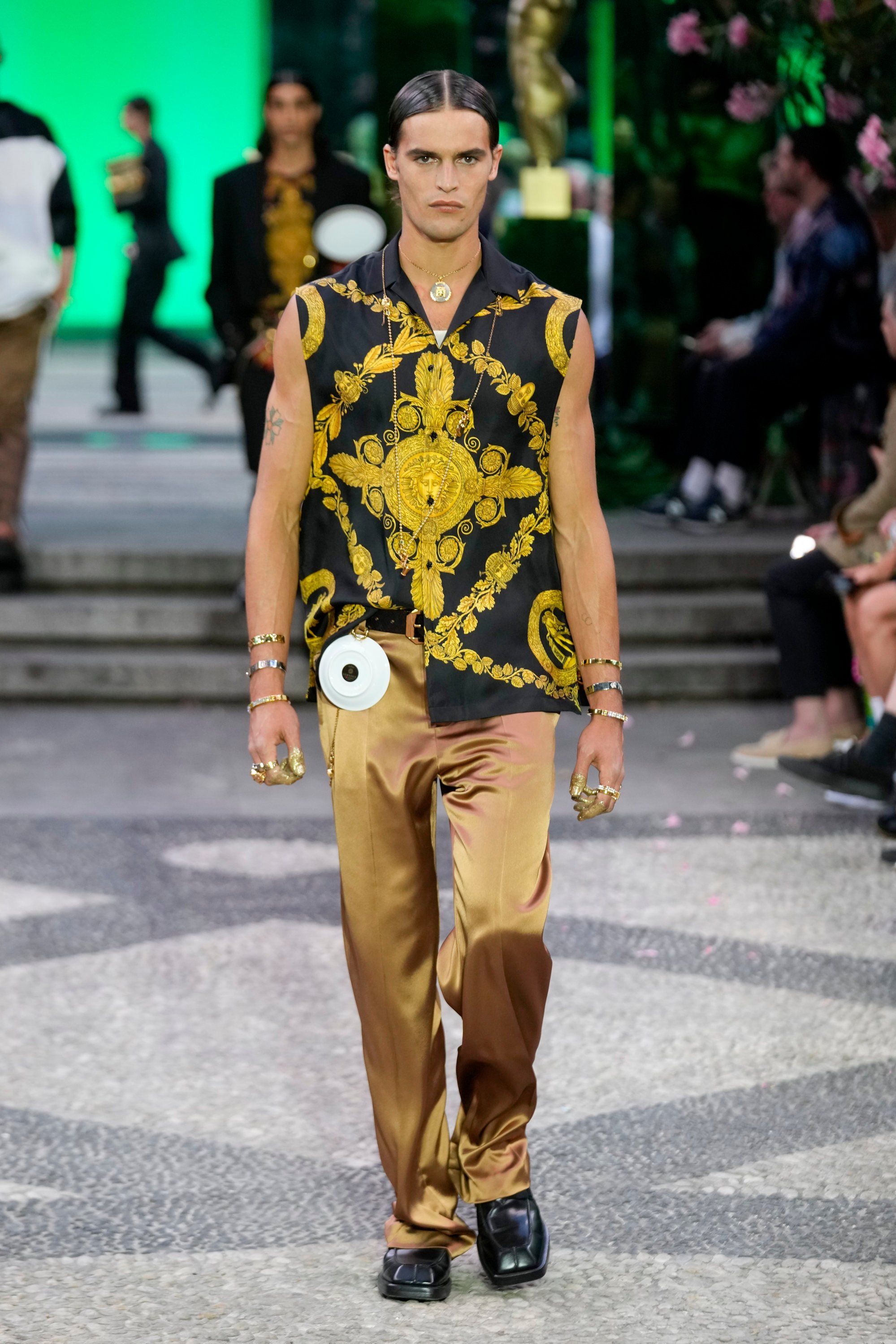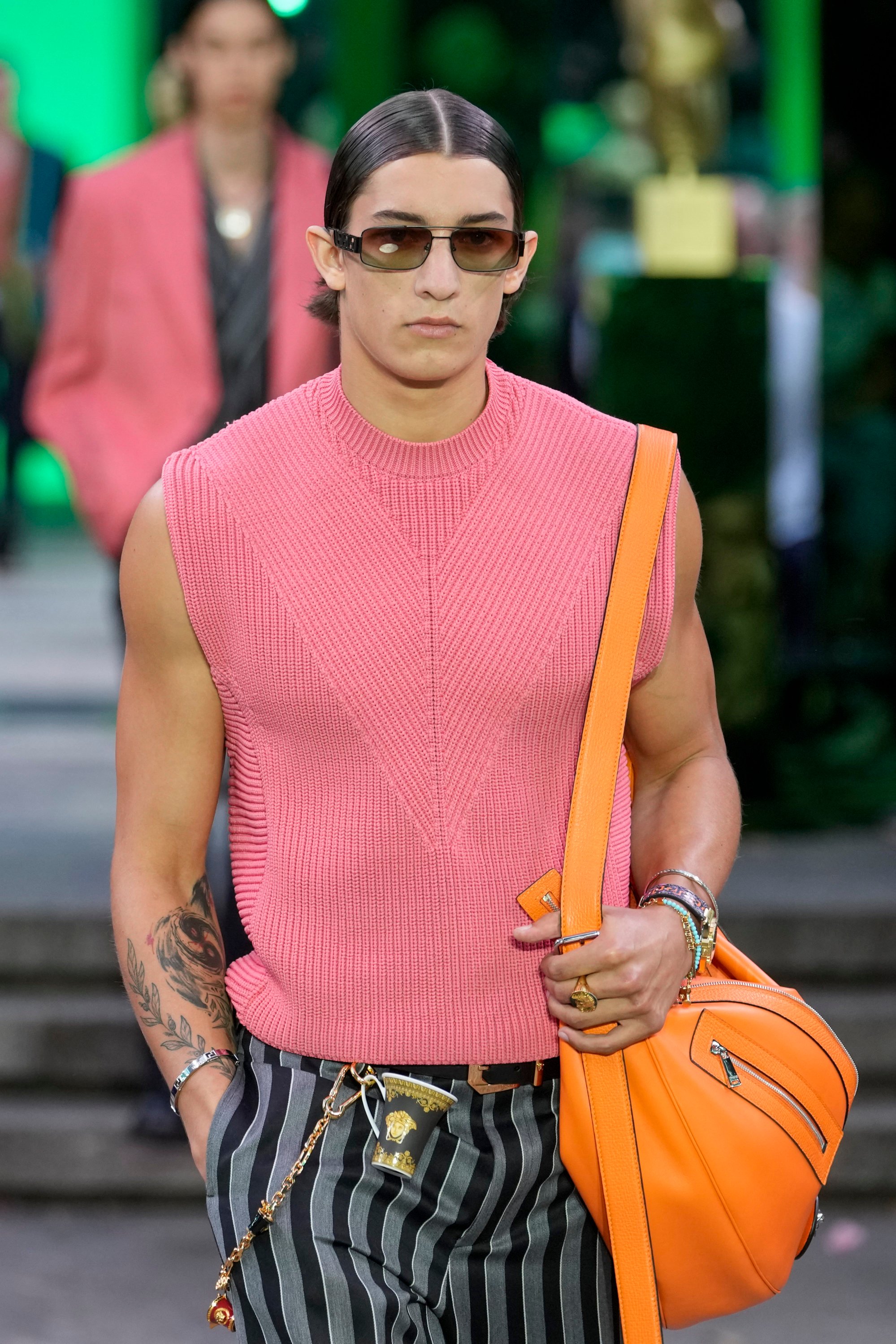 Donatella Versace returned
to menswear with a fun and inventive collection, full of colour and verve, shown in the courtyard of the fashion house's central Milan headquarters. Mirrored pillars swirled to life, casting images of classical statuary.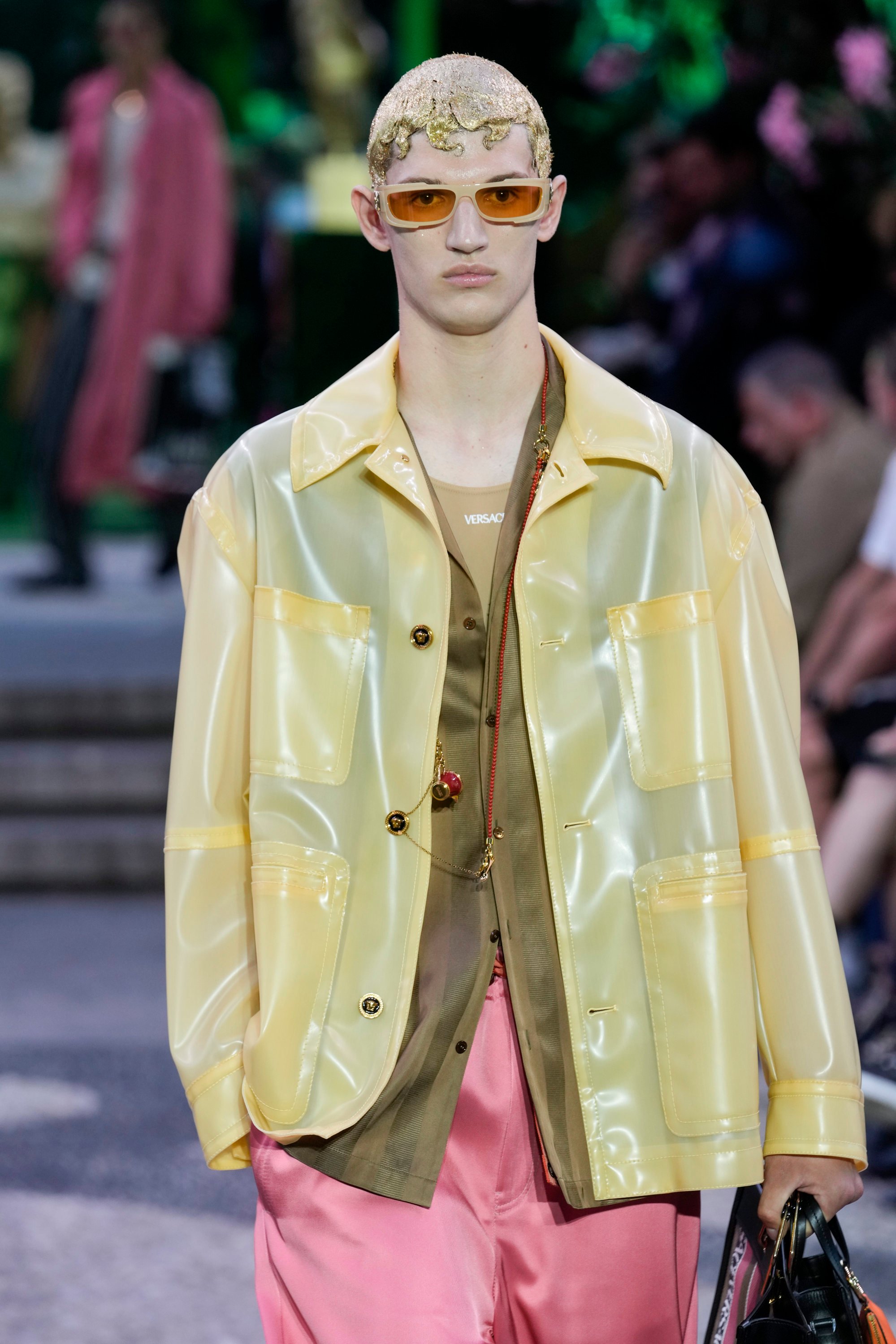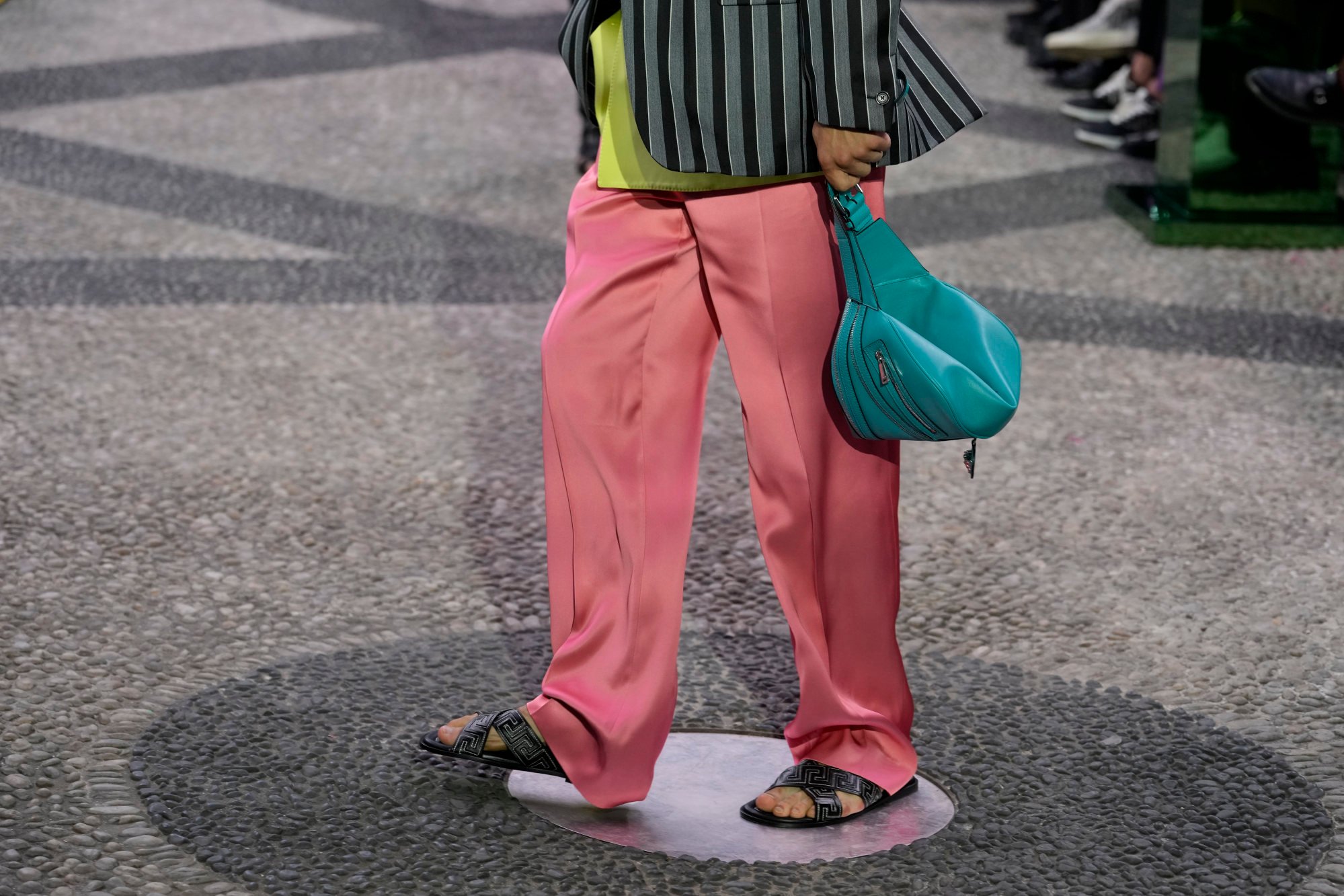 In tune with the younger generation's concern with the planet, Versace substituted exotic skins with python prints featuring neon accents, appearing as trenches or trousers, grounded by oversized pinstriped accent pieces. Leather looks styled out of eco-sustainable latex were well ventilated with a repeating diamond pattern.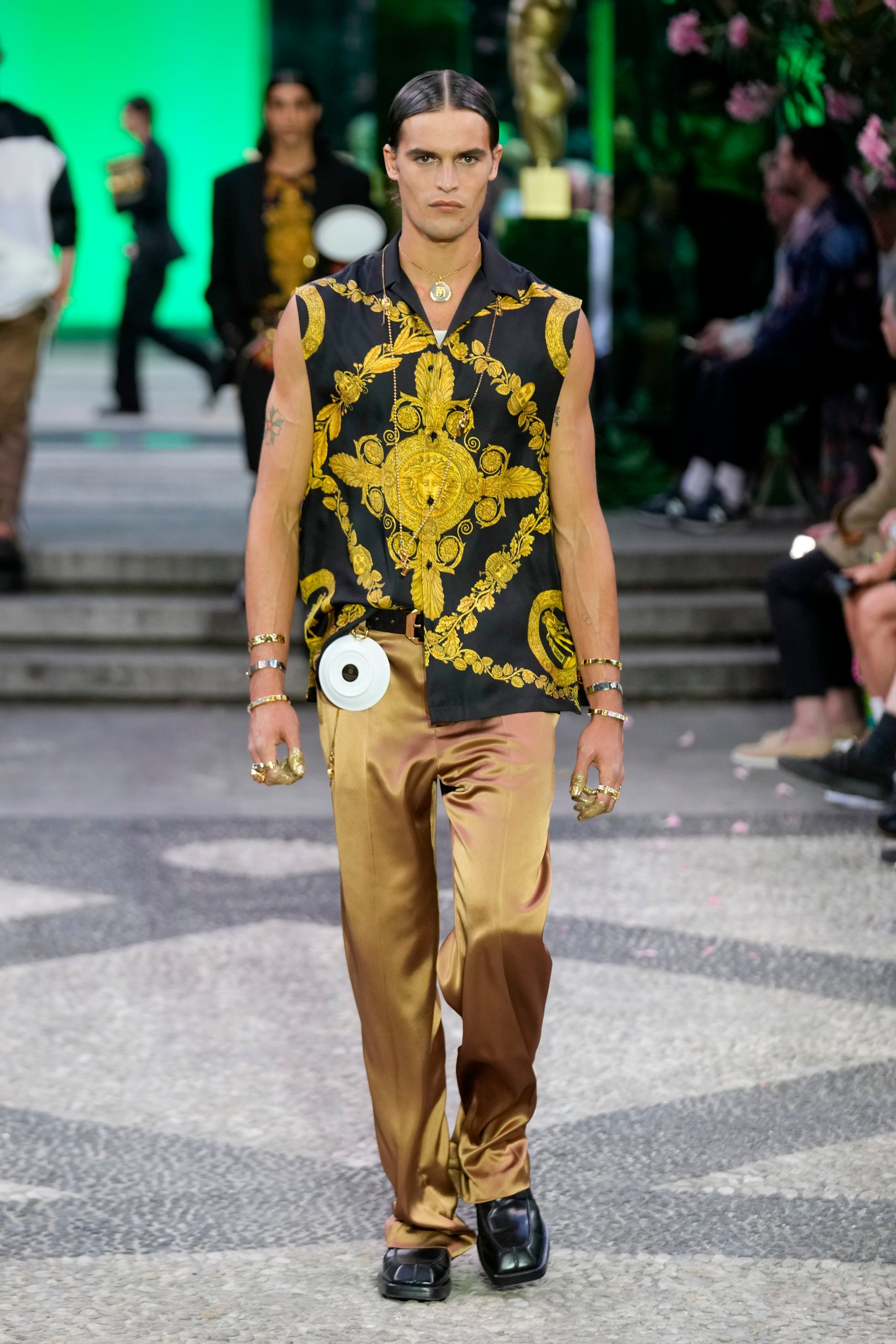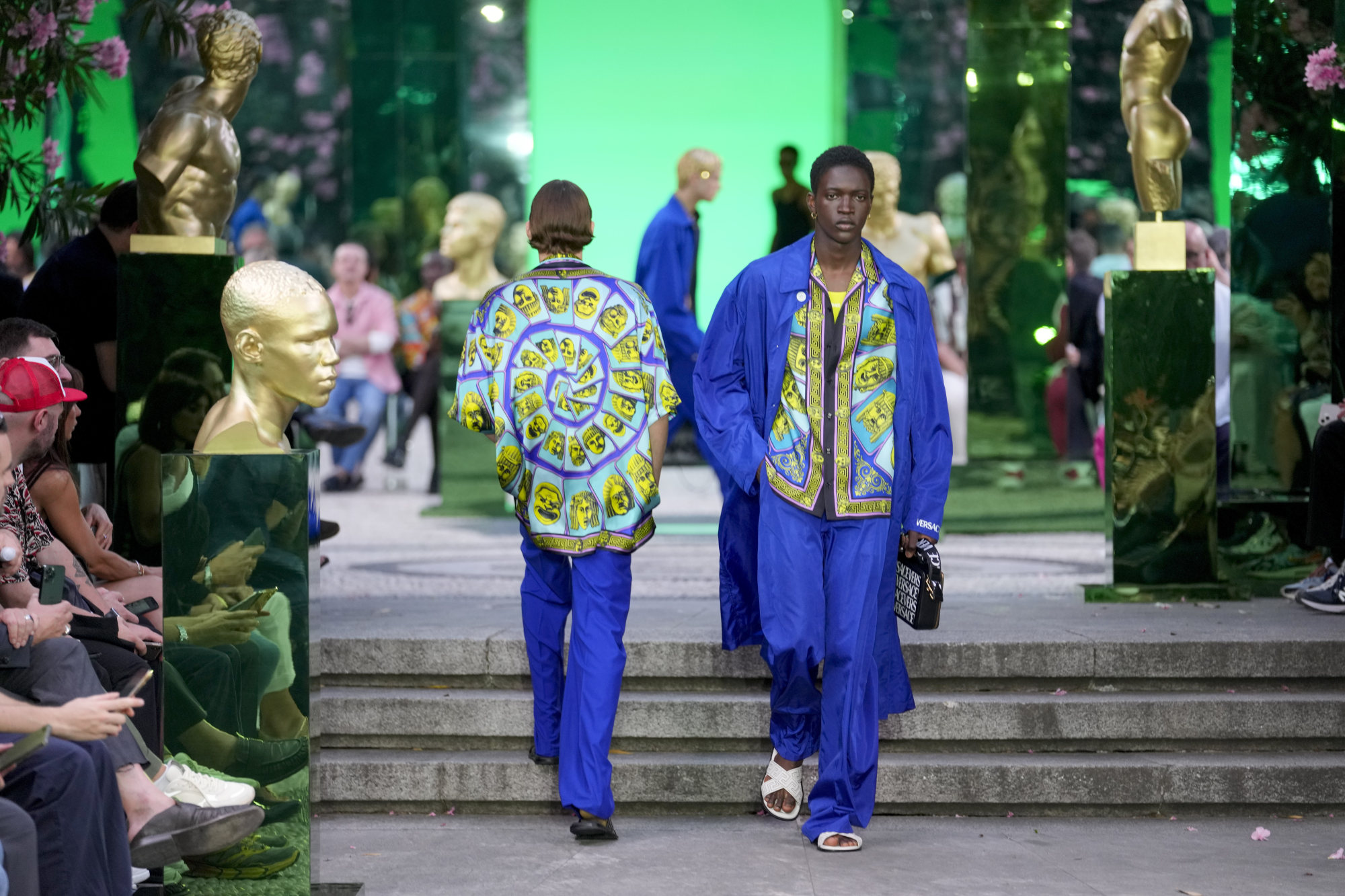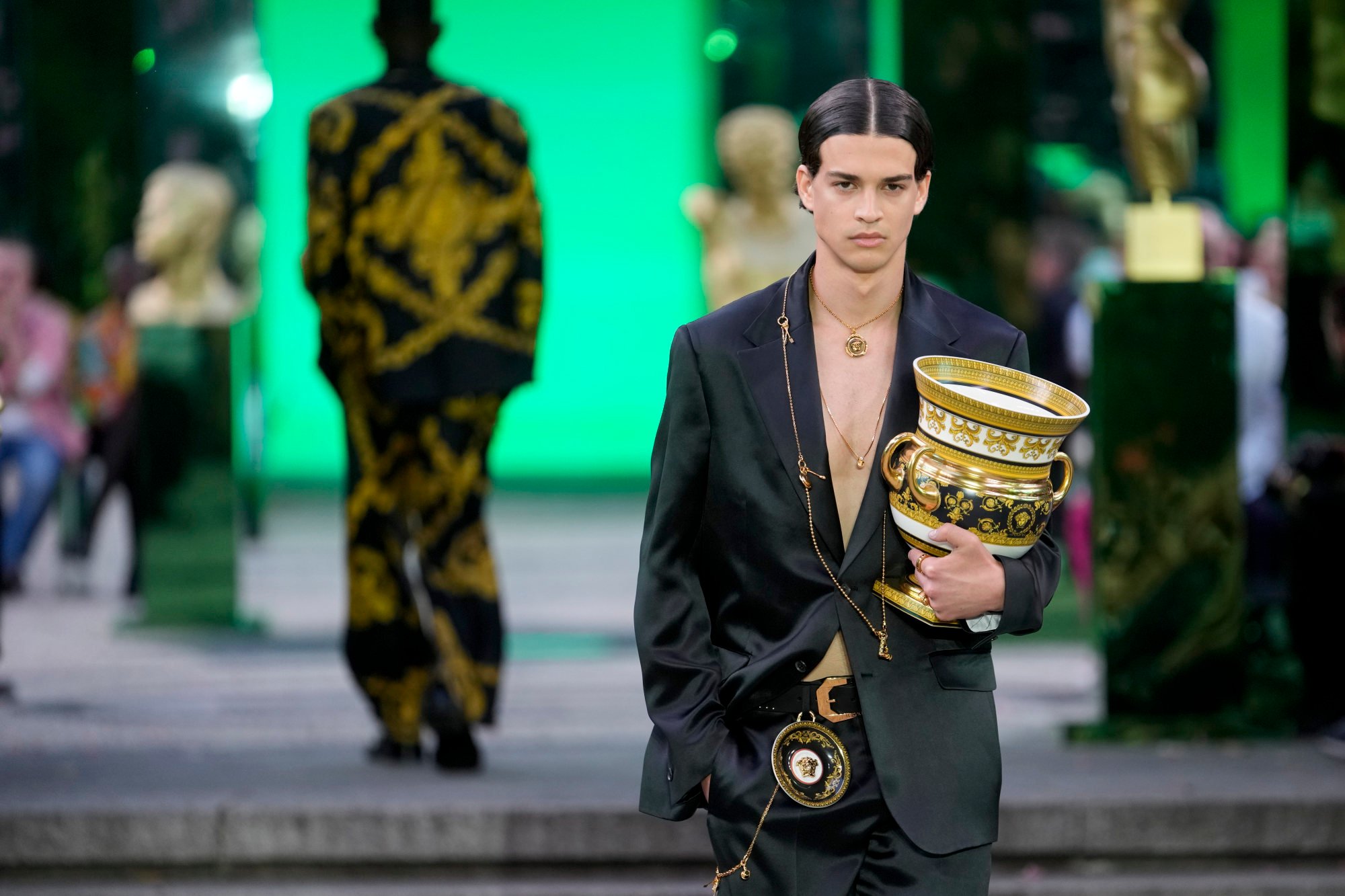 The new Versace man mixes design media, keeping close prized possessions from the Versace Home collection: carrying a precious urns, dangling a teacup from his belt, wearing a spoon bent into a bracelet.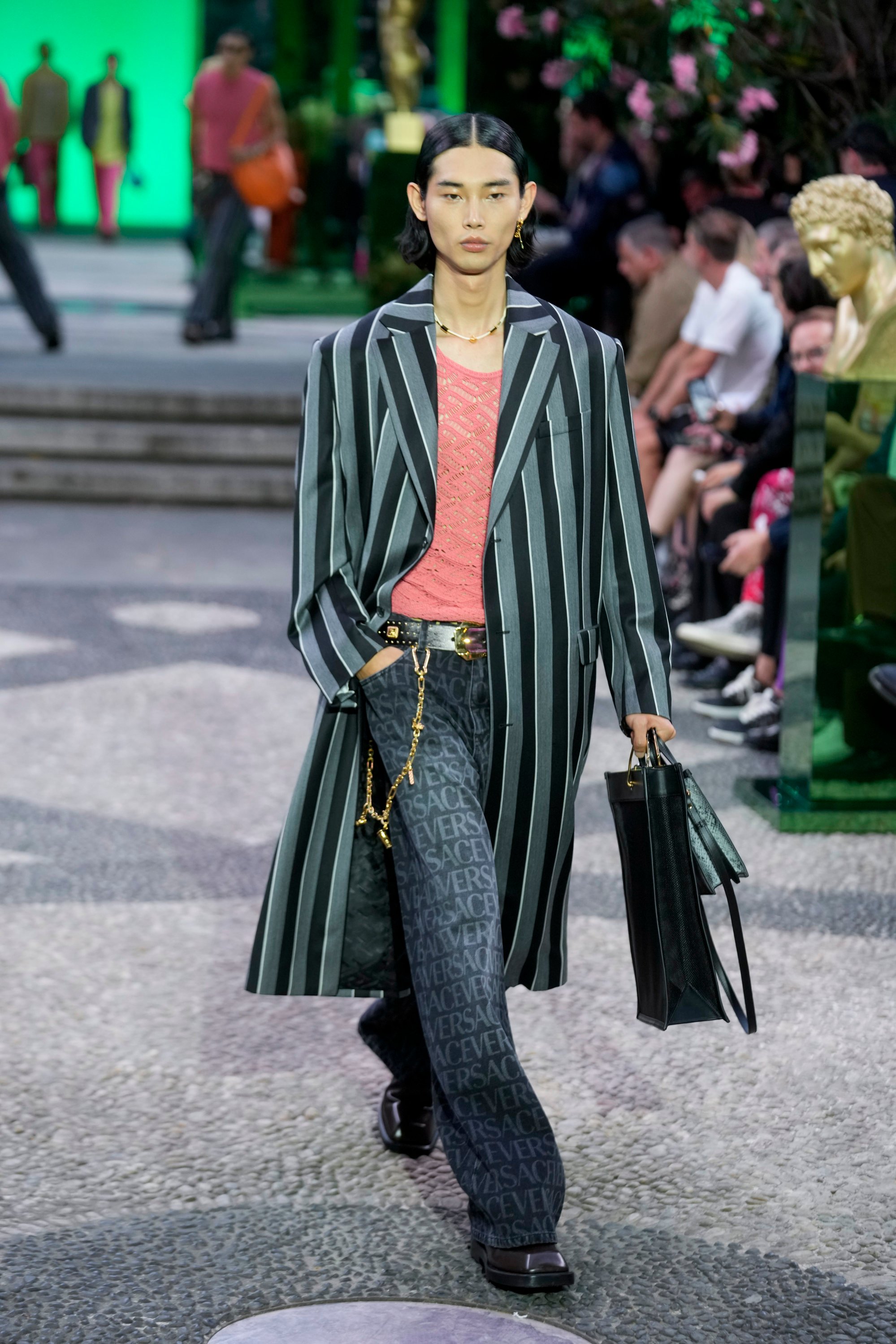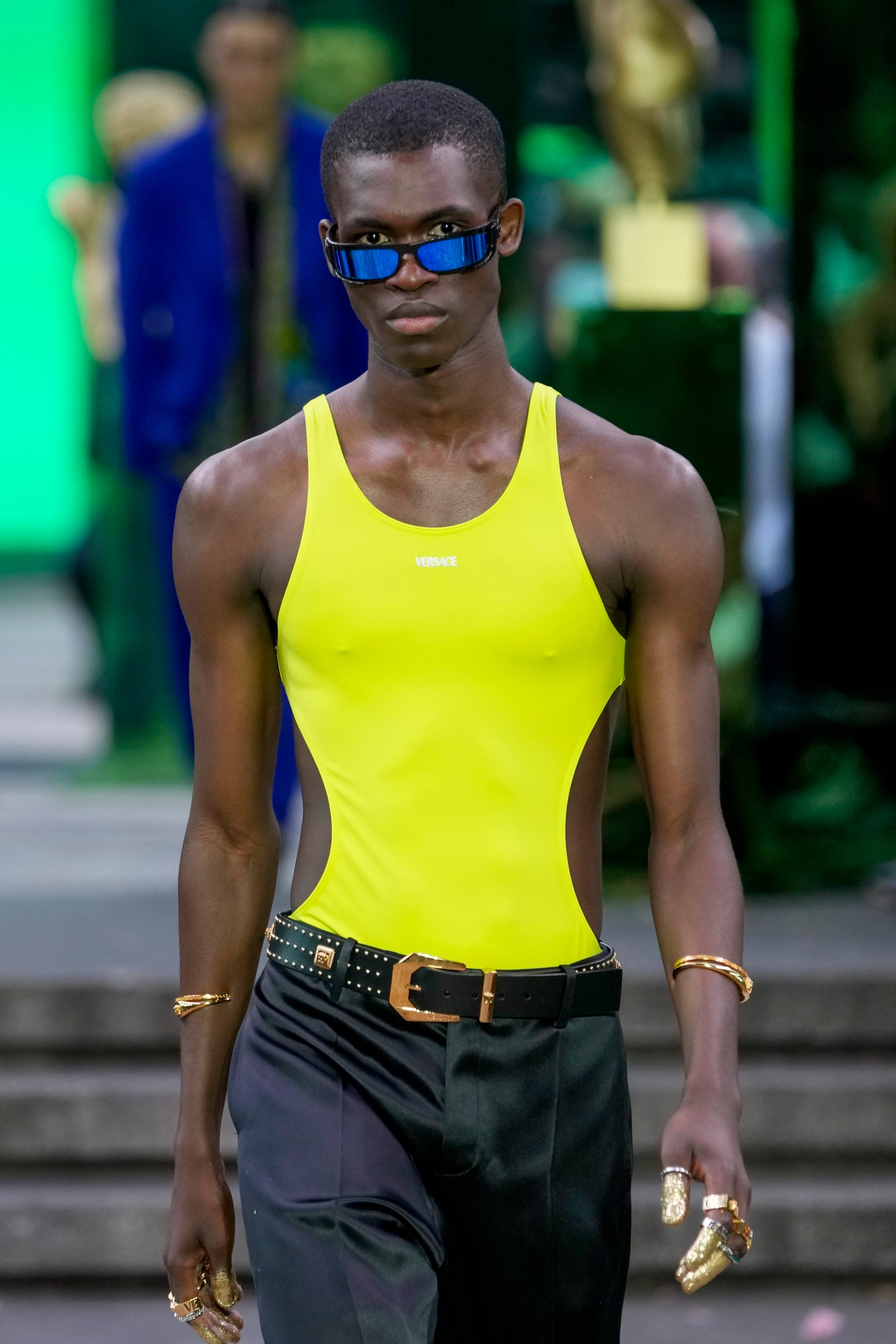 Driving home the target audience, the runway featured the sons of classic Versace models like Mark Vanderloo, Helena Christensen and Carla Bruni.

Classic Versace faces Mark Vanderloo, Helena Christensen and Carla Bruni returned to the runway for the new collection, which had a vibrant pop Baroque feel
In tune with the growing concern for the Earth, the luxury Italian brand substituted exotic skins with python prints and leather with eco-sustainable latex