Inside Matthew Williams' first Givenchy menswear show at Paris Men's Fashion Week: his spring/summer 2023 collection channelled NYC street style – but was it high fashion enough for the runway?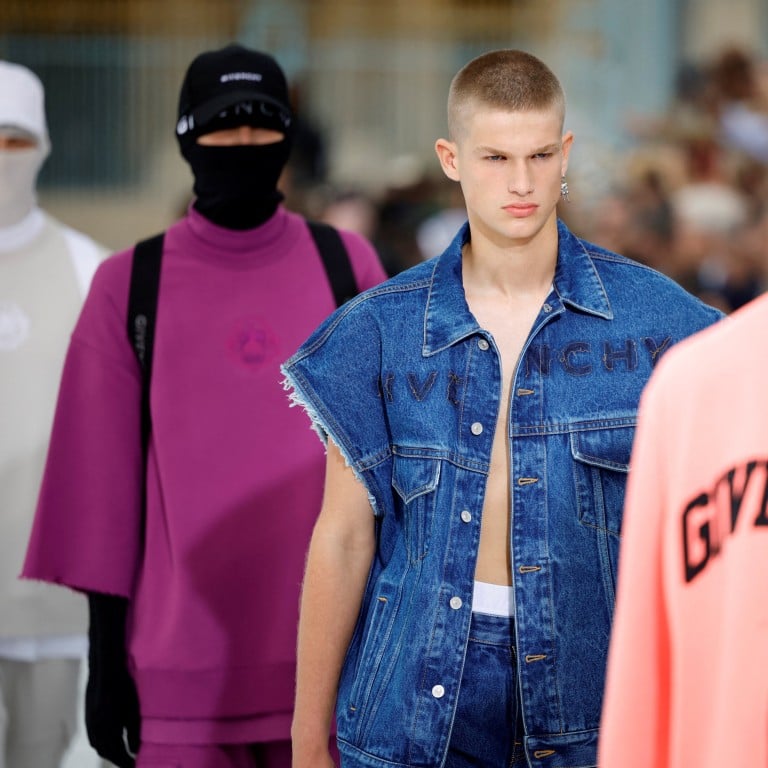 For the first major collection of Paris Fashion Week's menswear season, Givenchy's models walked on water.
A giant font filled with milky-white water and frothing mist in the courtyard of the École Militaire served as a fluid runway where models, often bare-chested and in waterproof footwear, stomped and splashed toward a blinding set light.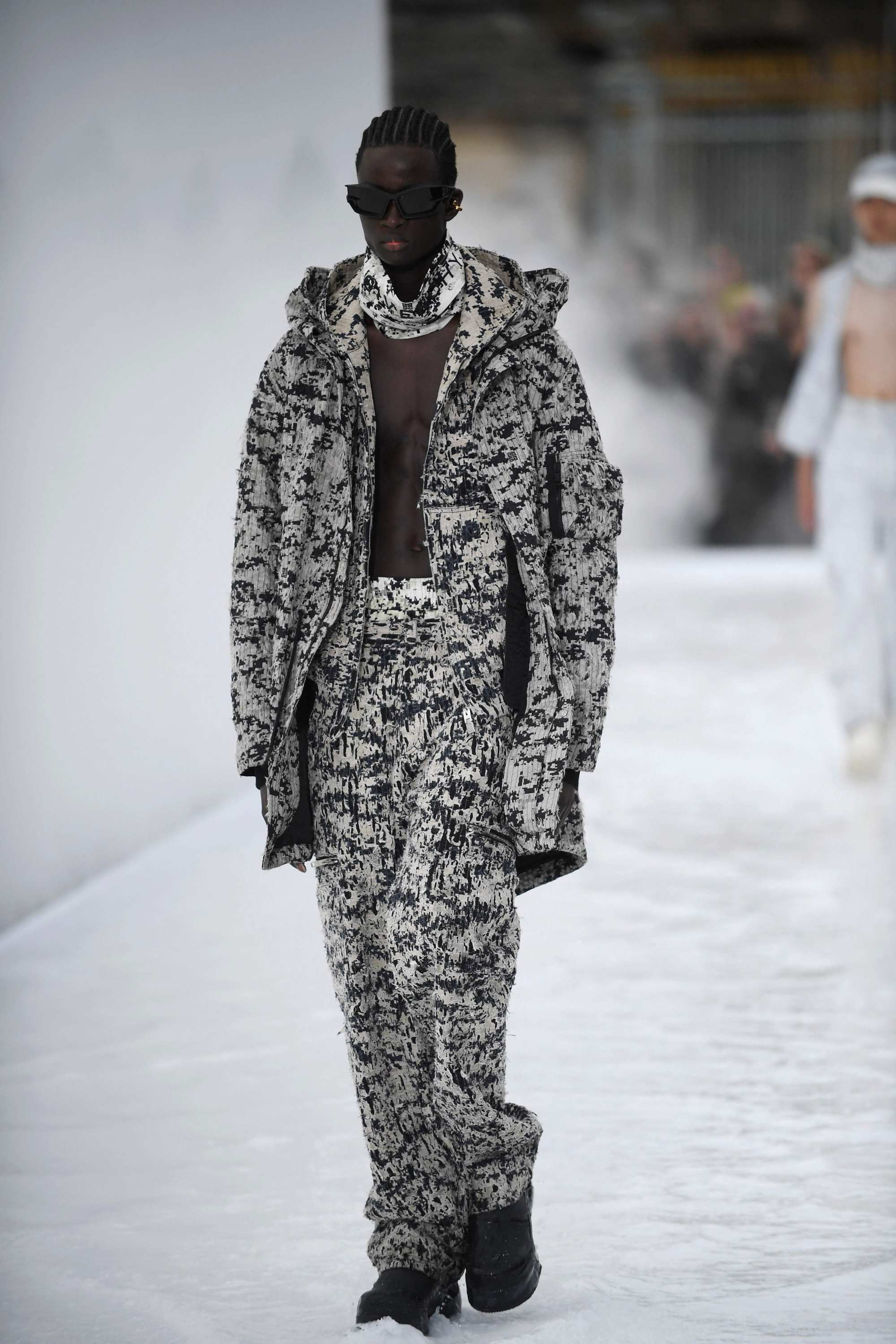 Matthew M. Williams clearly wanted to make a splash in his first stand-alone menswear show since being appointed in 2020. But did the American designer dive deep enough?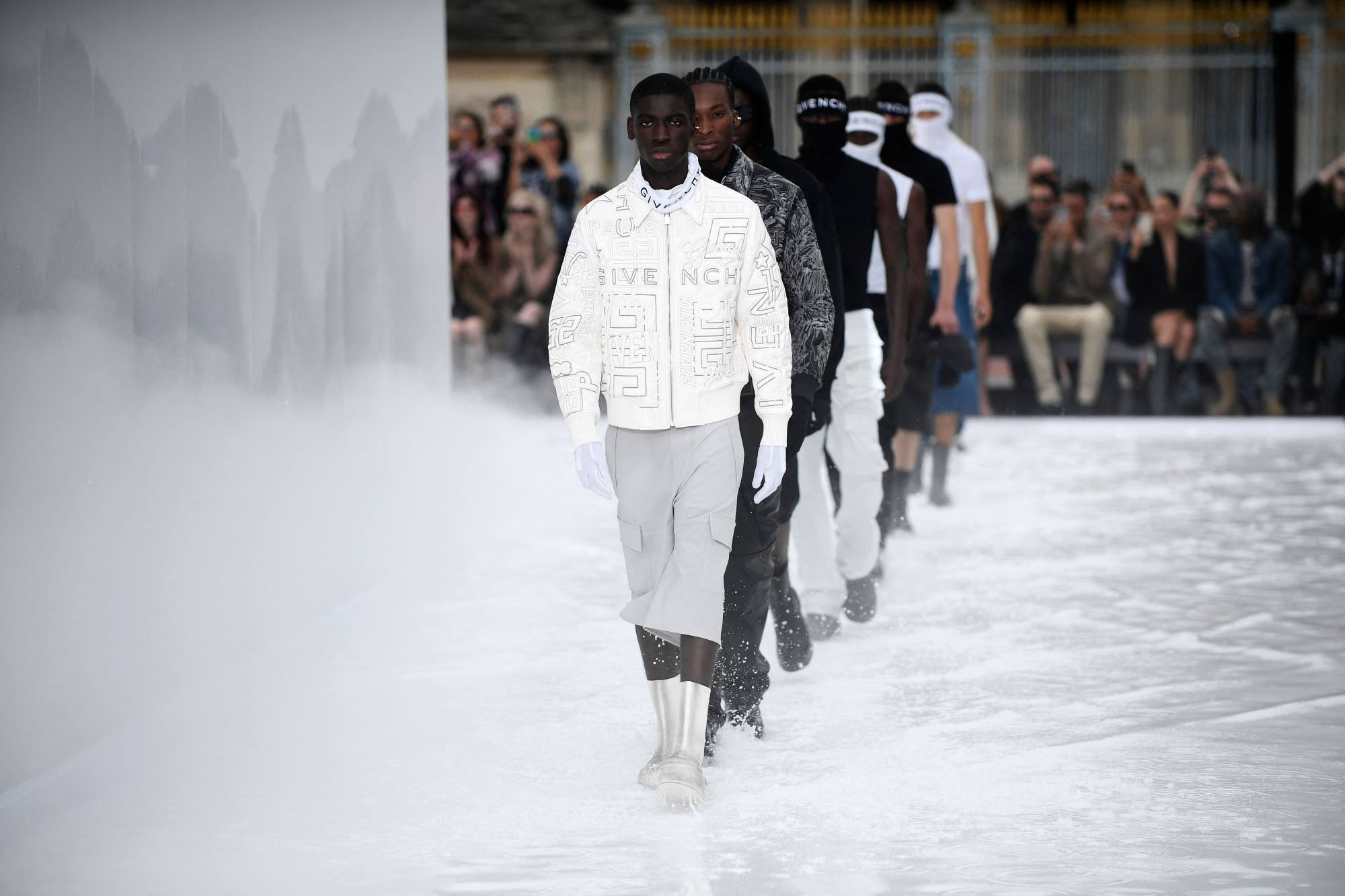 This was the high-fashion Givenchy of
Audrey Hepburn
in name only. Williams' vision is urban, sports-infused and pared down.
The American designer, the former collaborator of
Lady Gaga
and Kanye West, brought his streetwear vibe again to the haute Paris runway. The muse this season was the style of Jamaican Reggae singer Alkaline, who worked on the show soundtrack.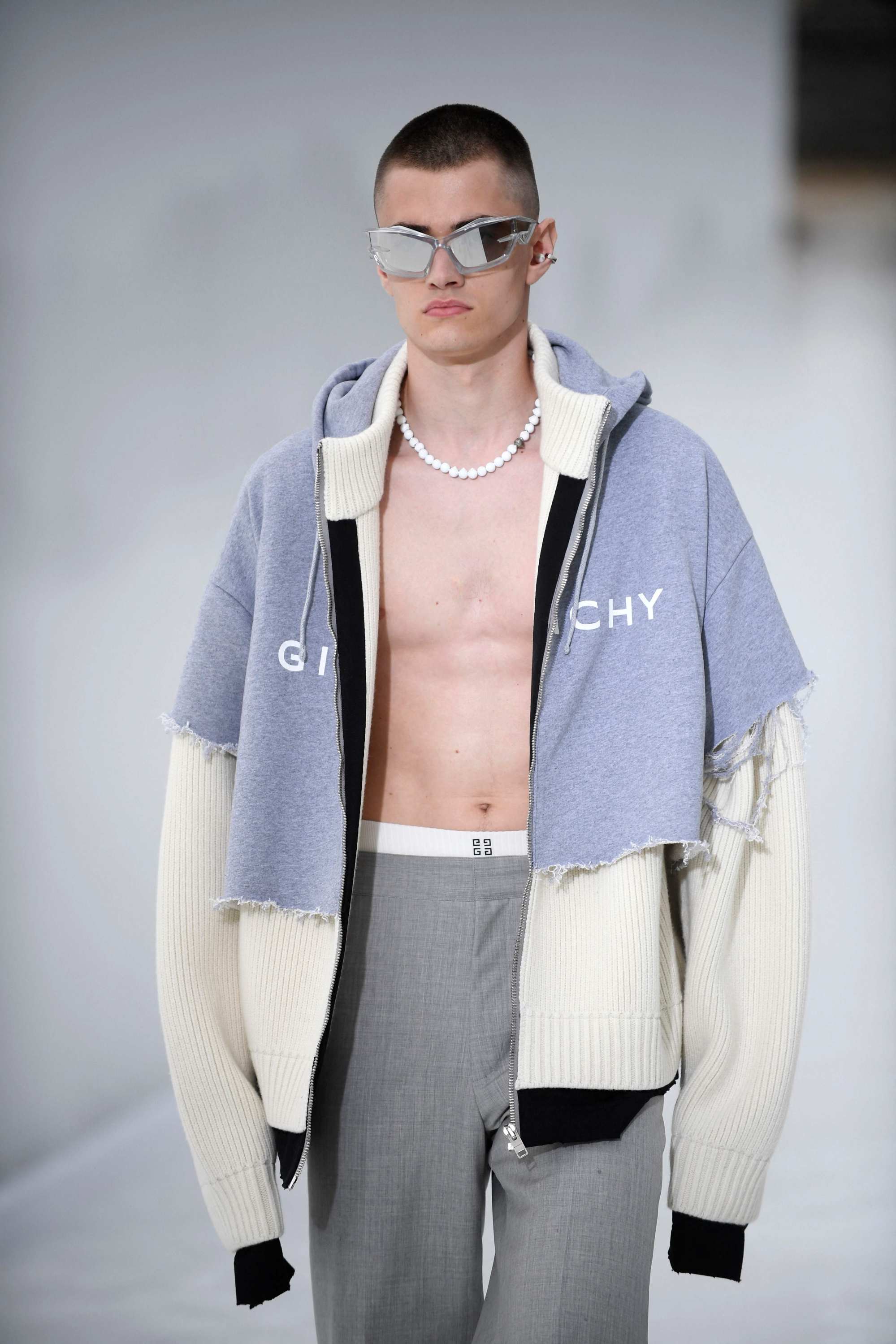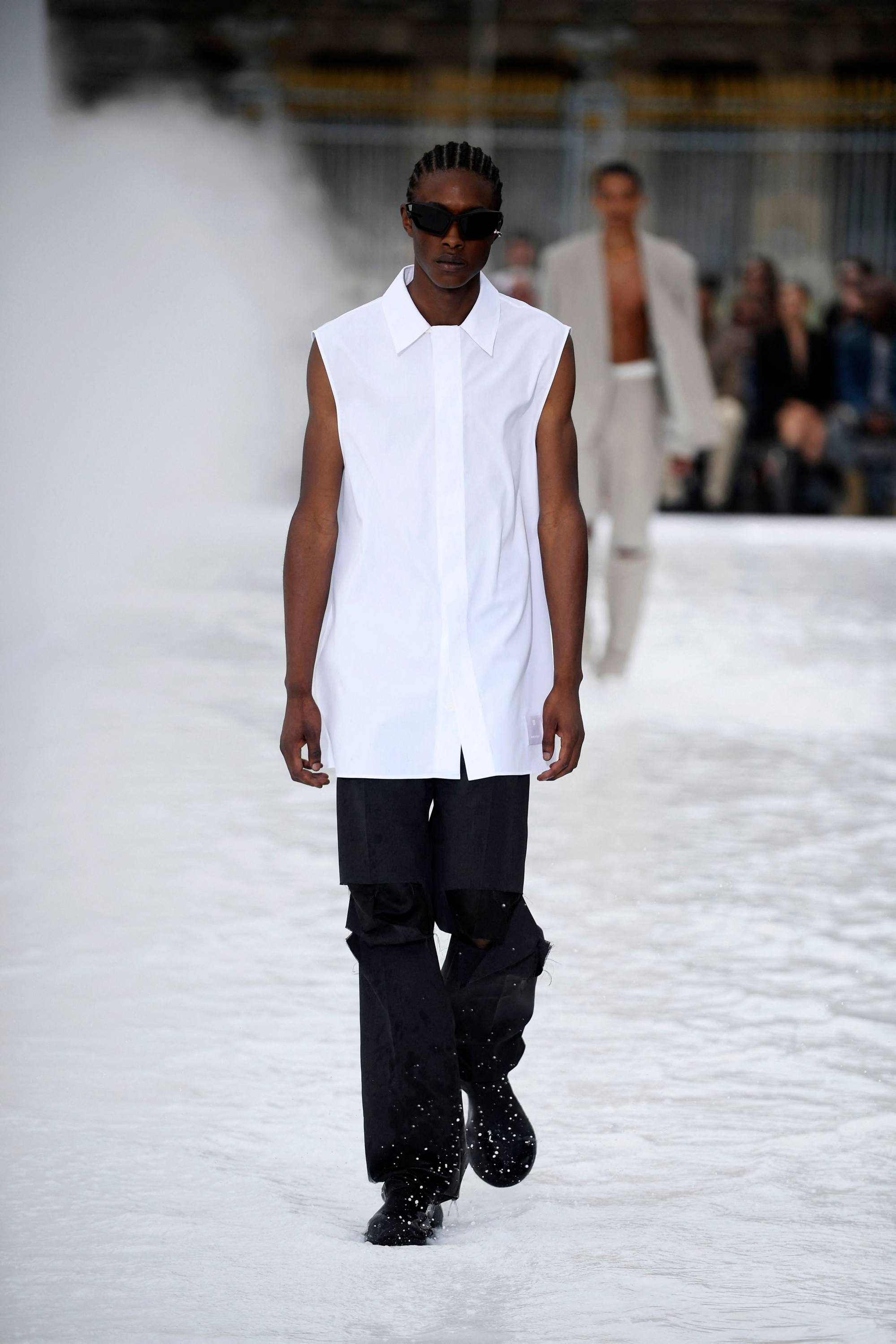 These looks were defined by long and loose silhouettes, frayed hems,
thick chains
and fearsome face masks.
Observations from Williams' past produced many of the looks. The bomber jackets with laser-cut house logos that opened the show were inspired by those the designer used to admire in Harlem, New York. Elsewhere, the street styles of California mixed with preppy styles, such as torn tailored pants.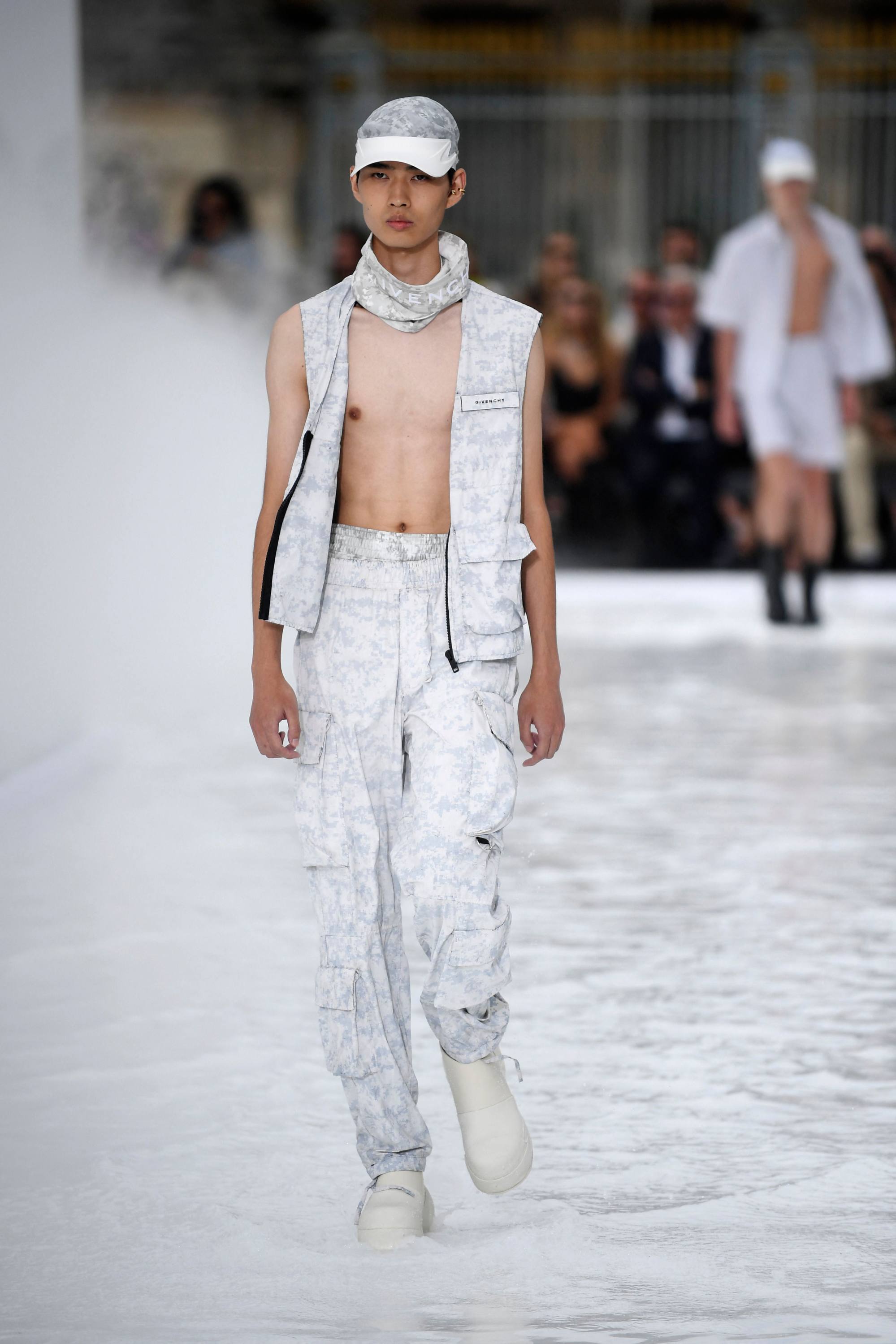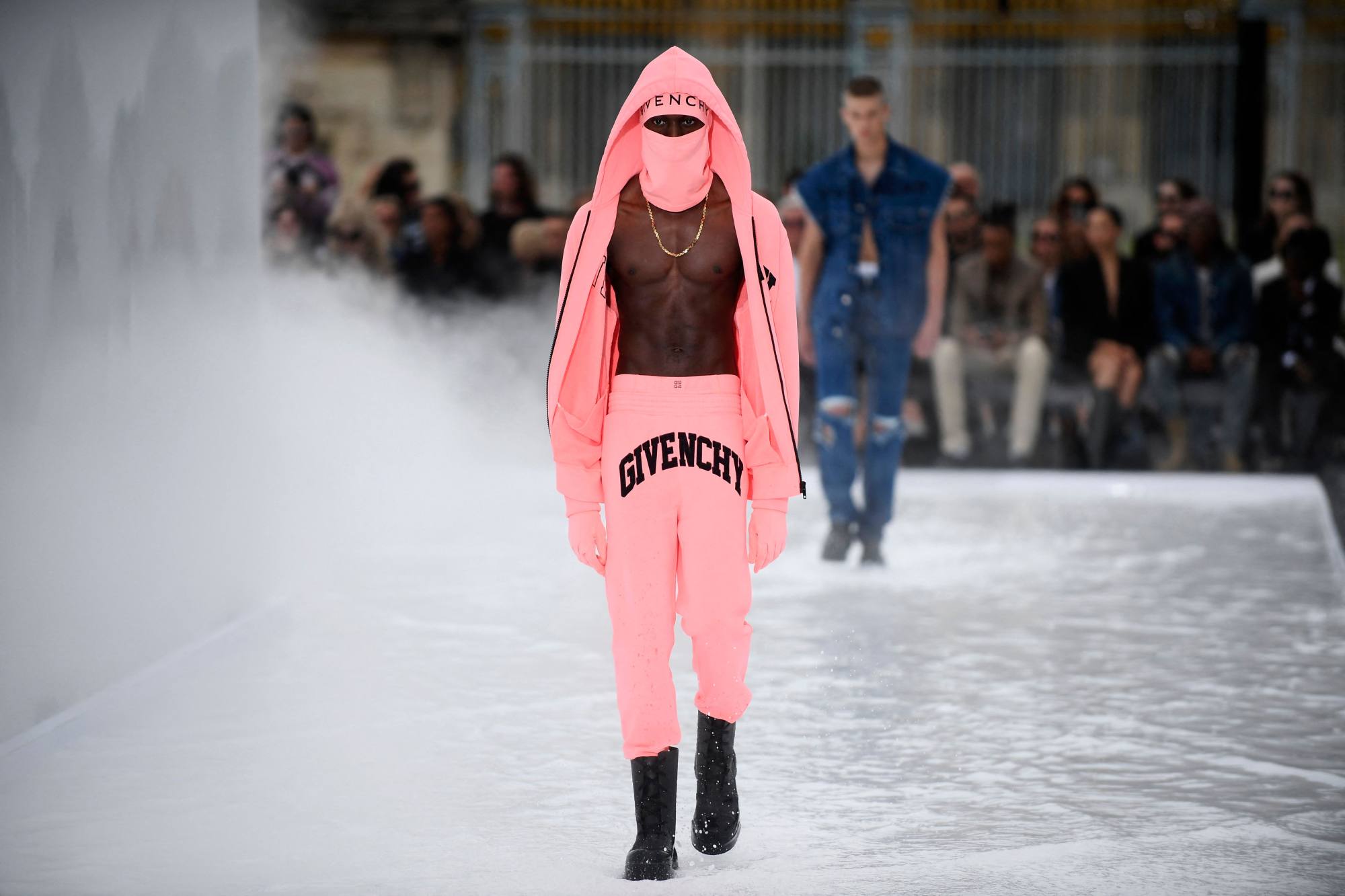 Williams said of his collection backstage that "everything is grounded in reality. I could see the guy in each look existing on the street – for me that's a really modern approach".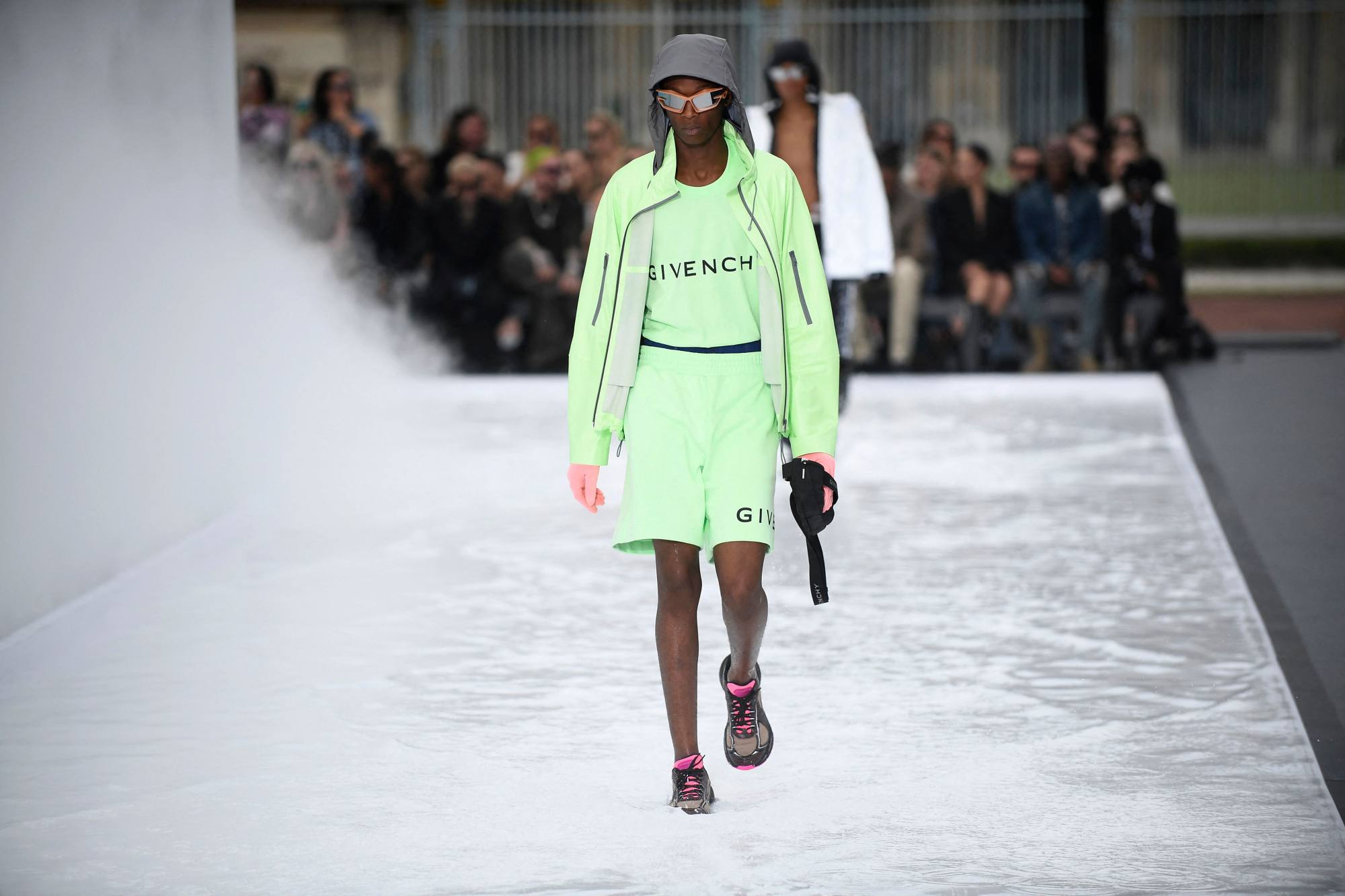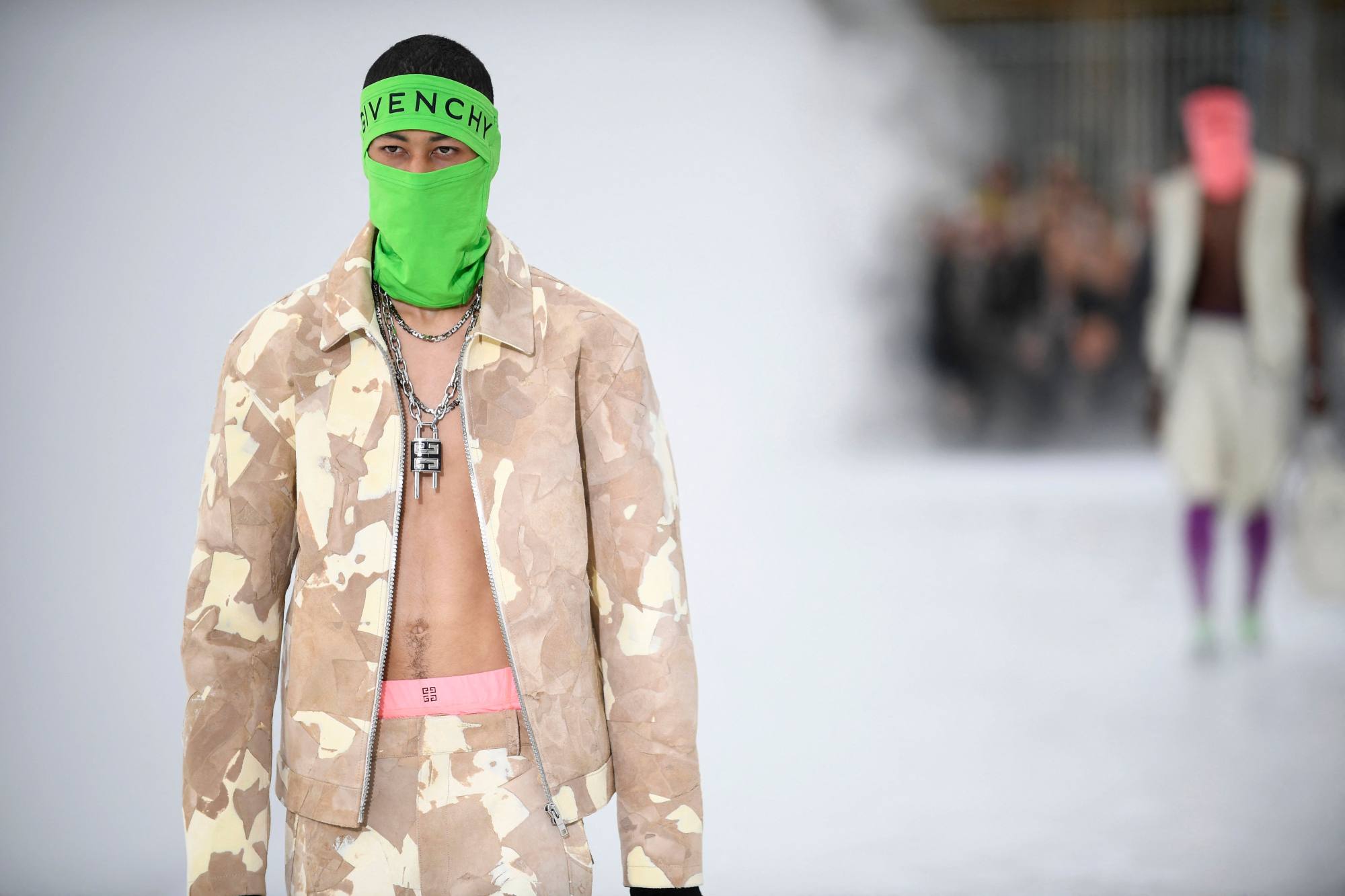 But at times this everyday vibe let the collection down. For instance, one simple pink sweatsuit, worn open on a bare chest with gold chain, did not quite feel developed enough an idea for the high fashion runway.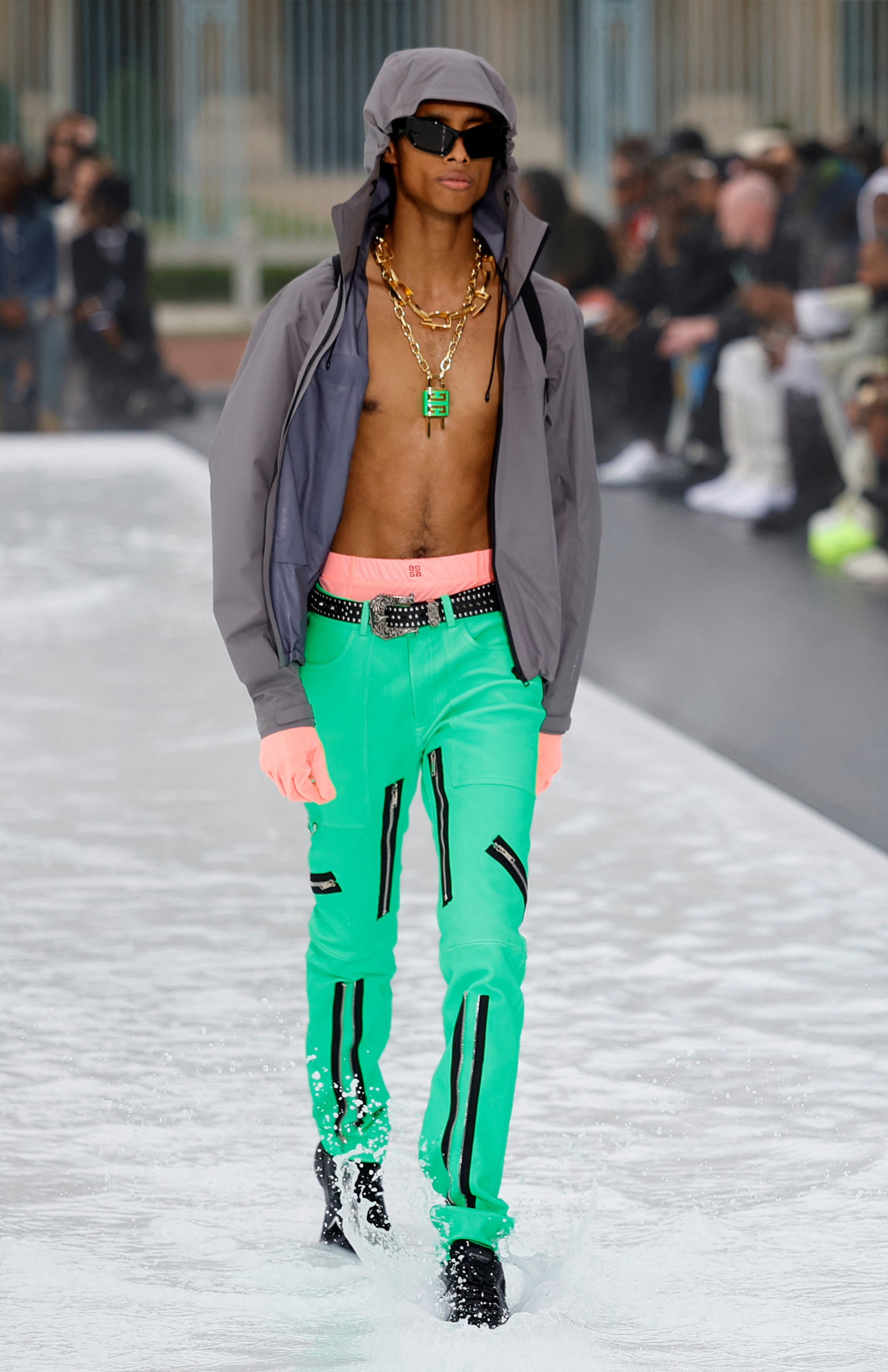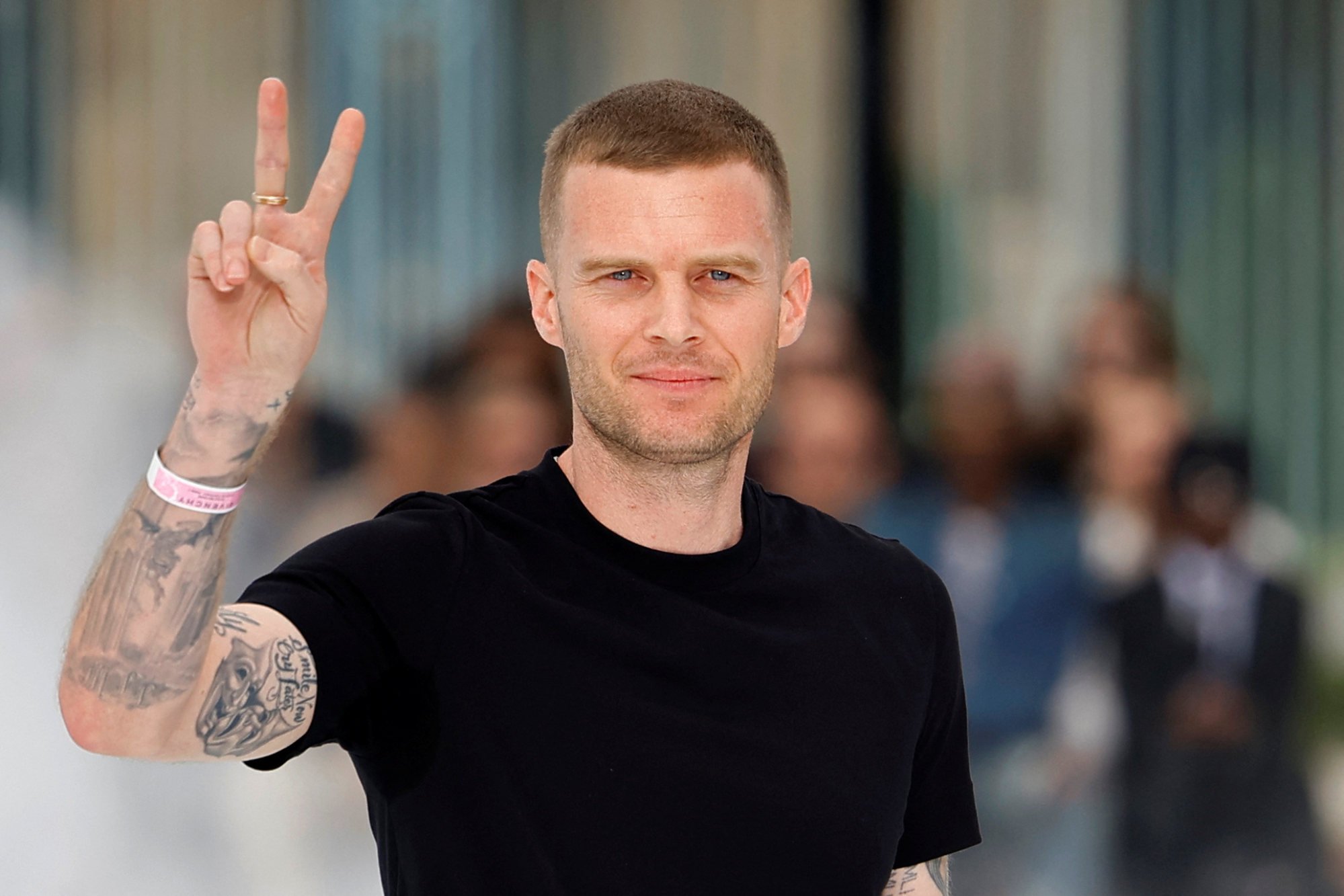 Still, the tailoring was strong throughout – as expected for the house – for instance in one broad, 80s black tailored coat that cut a fine shape.

The American fashion designer, formerly a collaborator of Kanye West and Lady Gaga, drew inspiration from Jamaican Reggae singer Alkaline to create urban, more 'real' looks
A far cry from Audrey Hepburn's Givenchy, the collection featured hot pink sweatsuits with gold chains, bare chests with face masks, and bomber jackets with laser-cut logos