Paris Fashion Week: Rick Owens' dramatic spring/summer 2023 menswear show had everything from fire and neon to bare chests and a leather made from Brazilian fish scales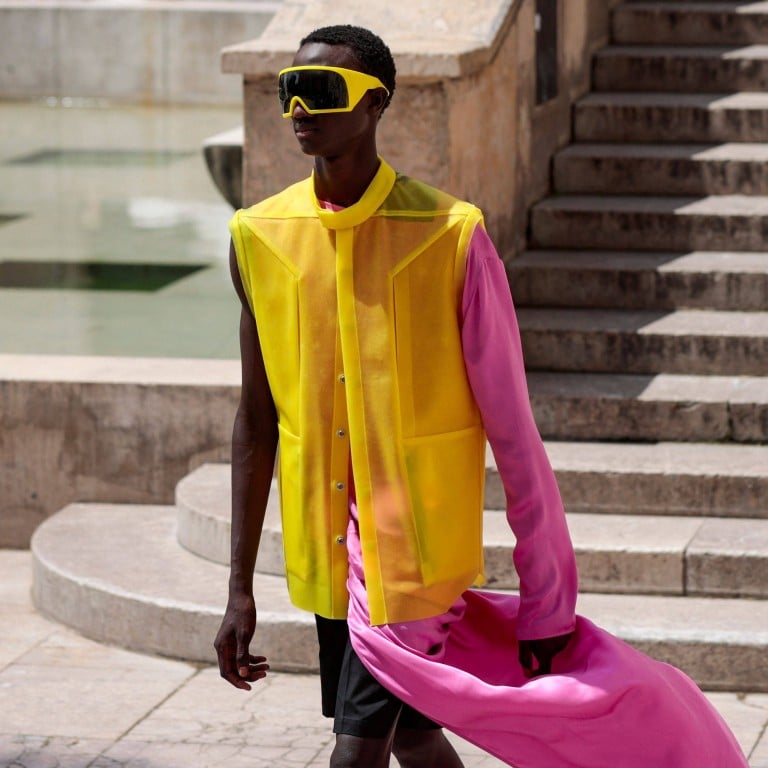 Under a blazing sun in the courtyard of the Palais de Tokyo in Paris,
US designer Rick Owens
put on a typically arresting display.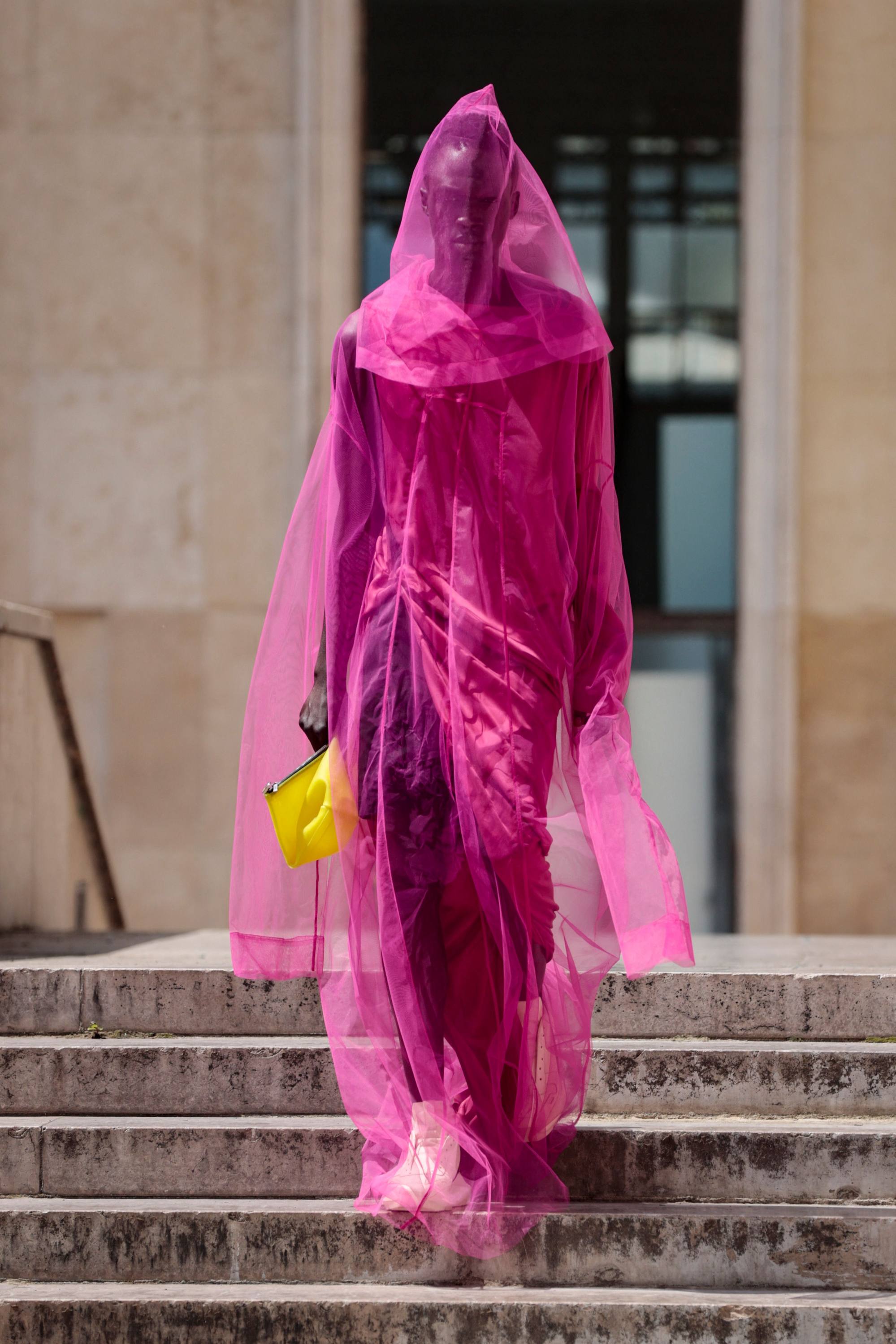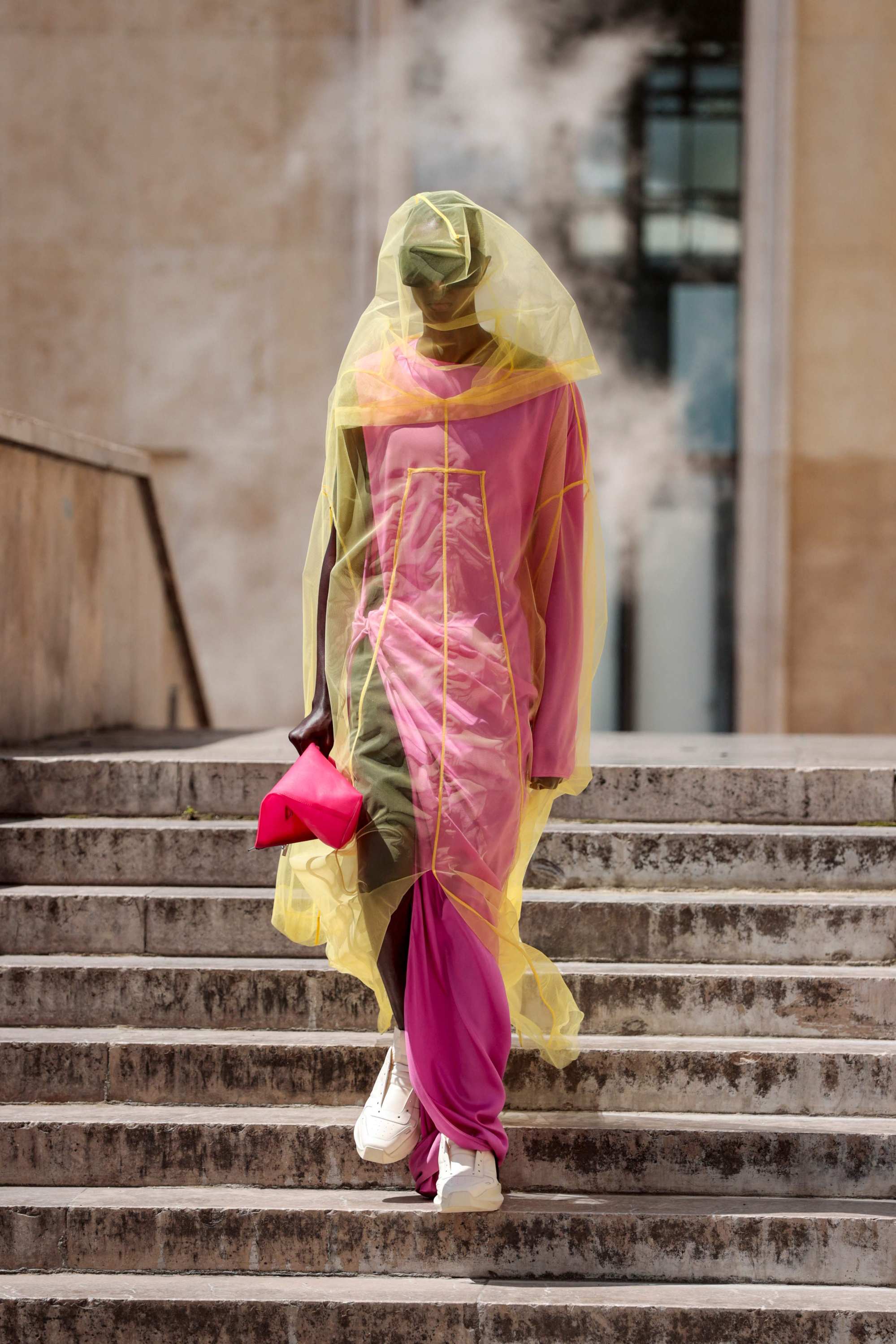 It featured three giant spheres being set on fire, hoisted up by a crane and then dropped into the vast pool in the art centre's fountain.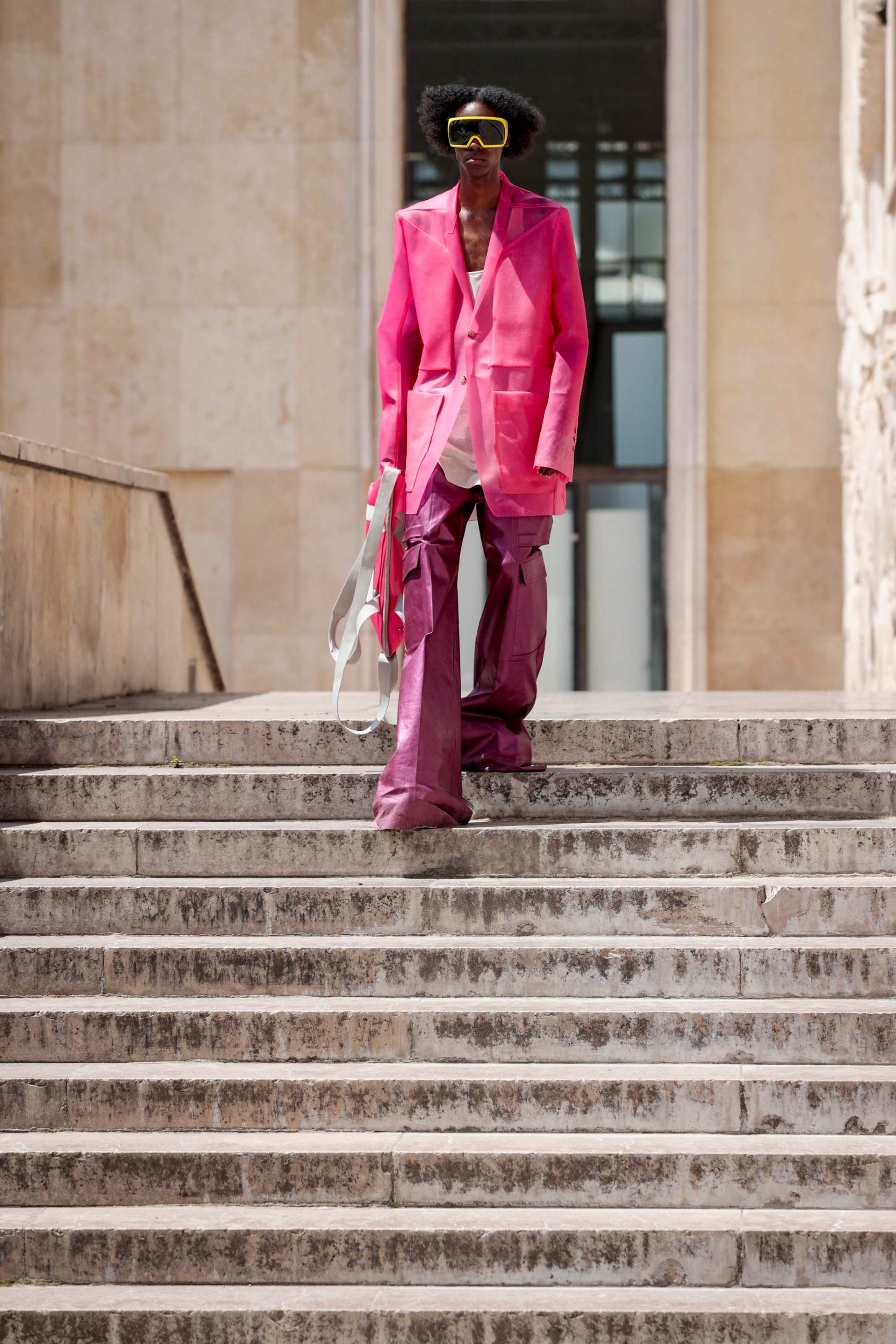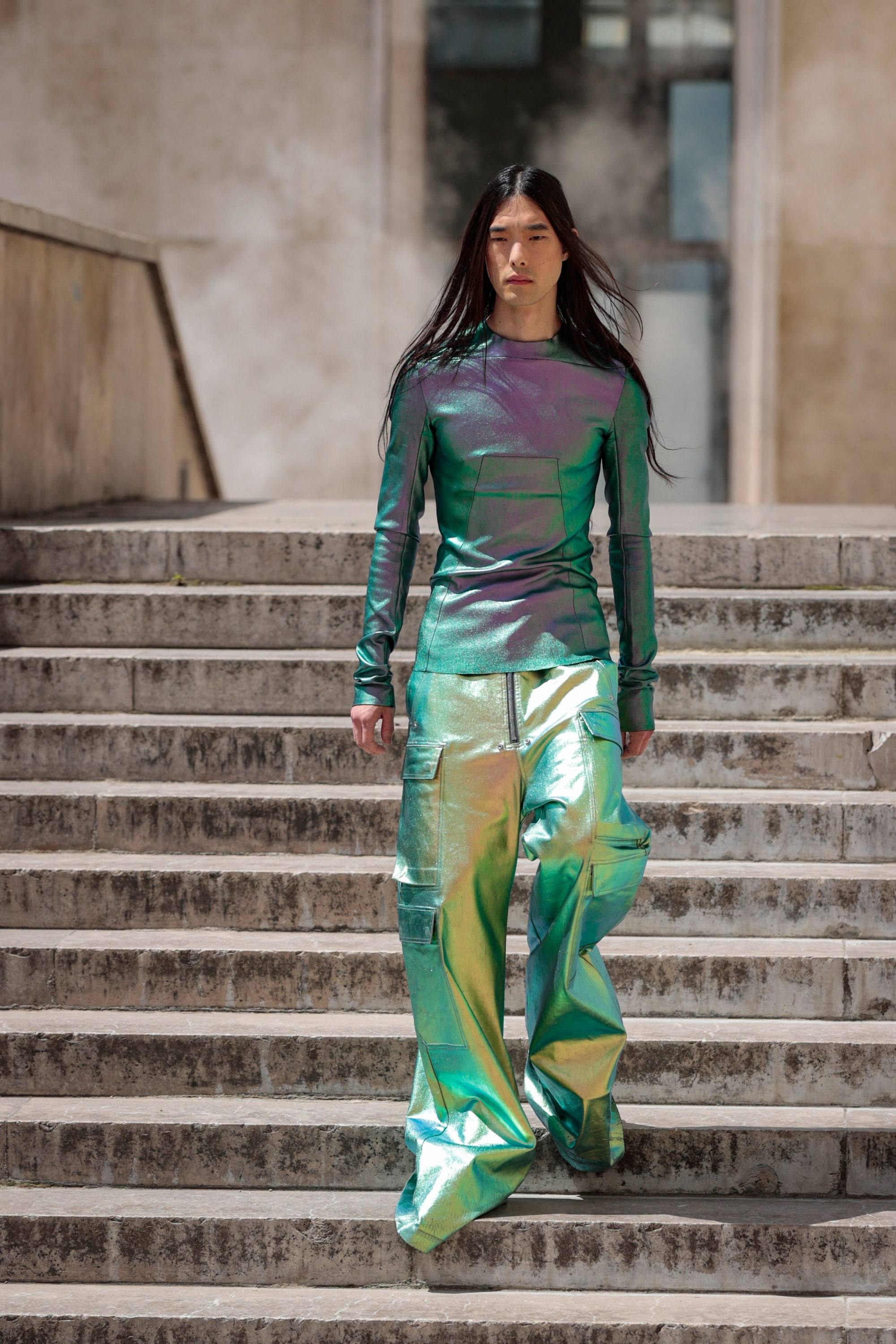 As for the clothes, there were the trademark exaggerated shoulders and grungy glamour, but with some lighter touches in the form of transparent and billowing fabrics.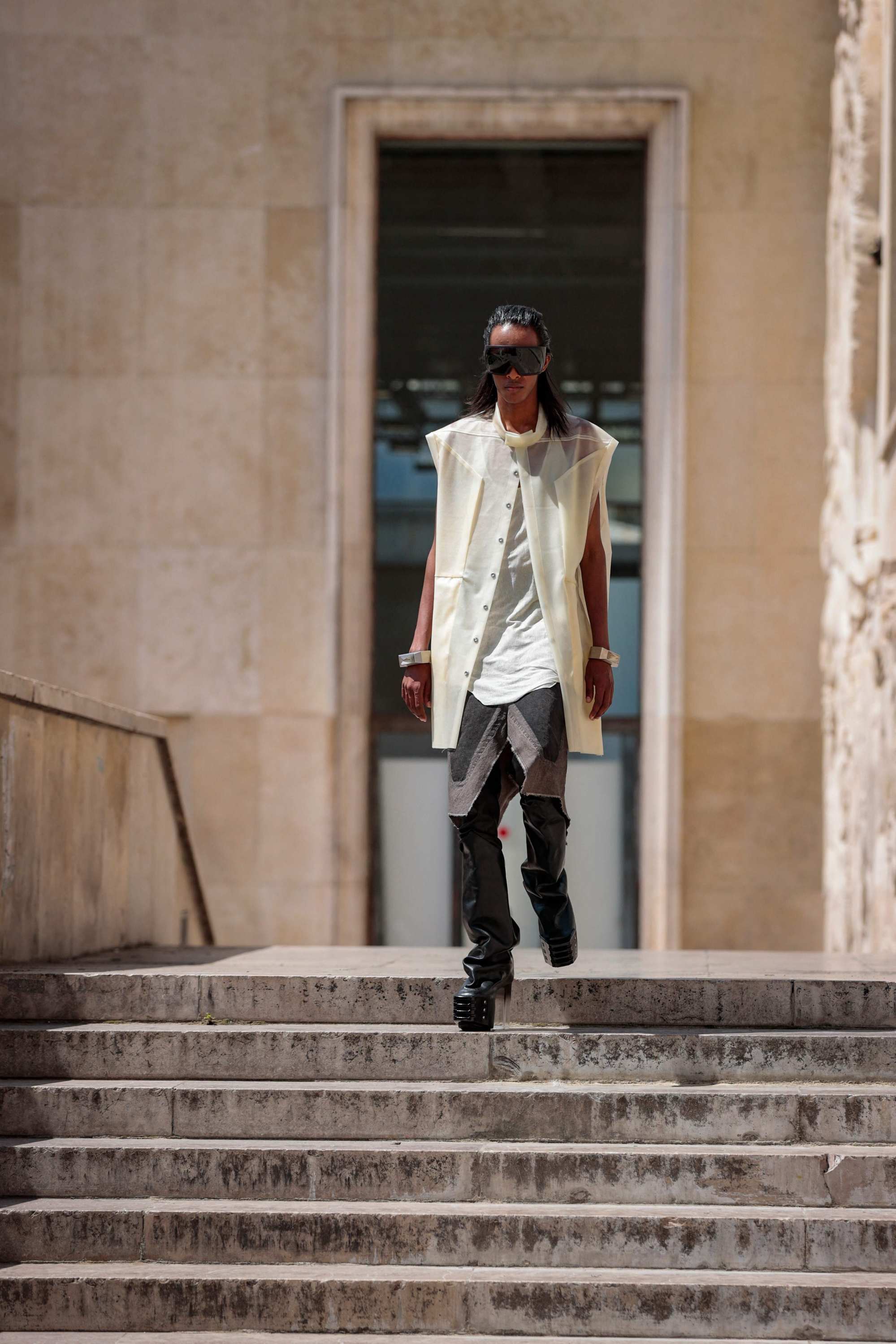 He described it as a metaphor for a world "disturbed by war and constant online stone throwing" in the show notes.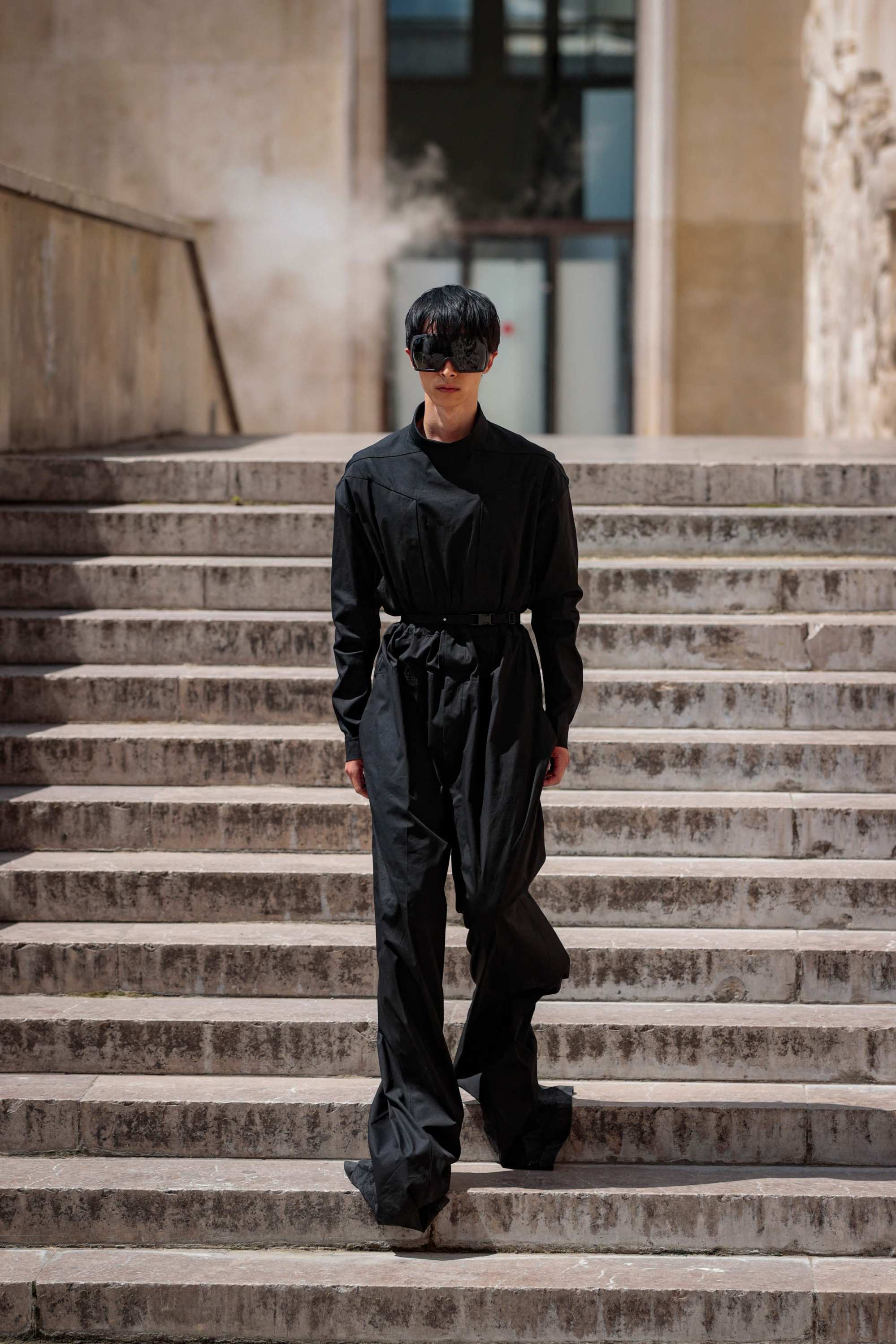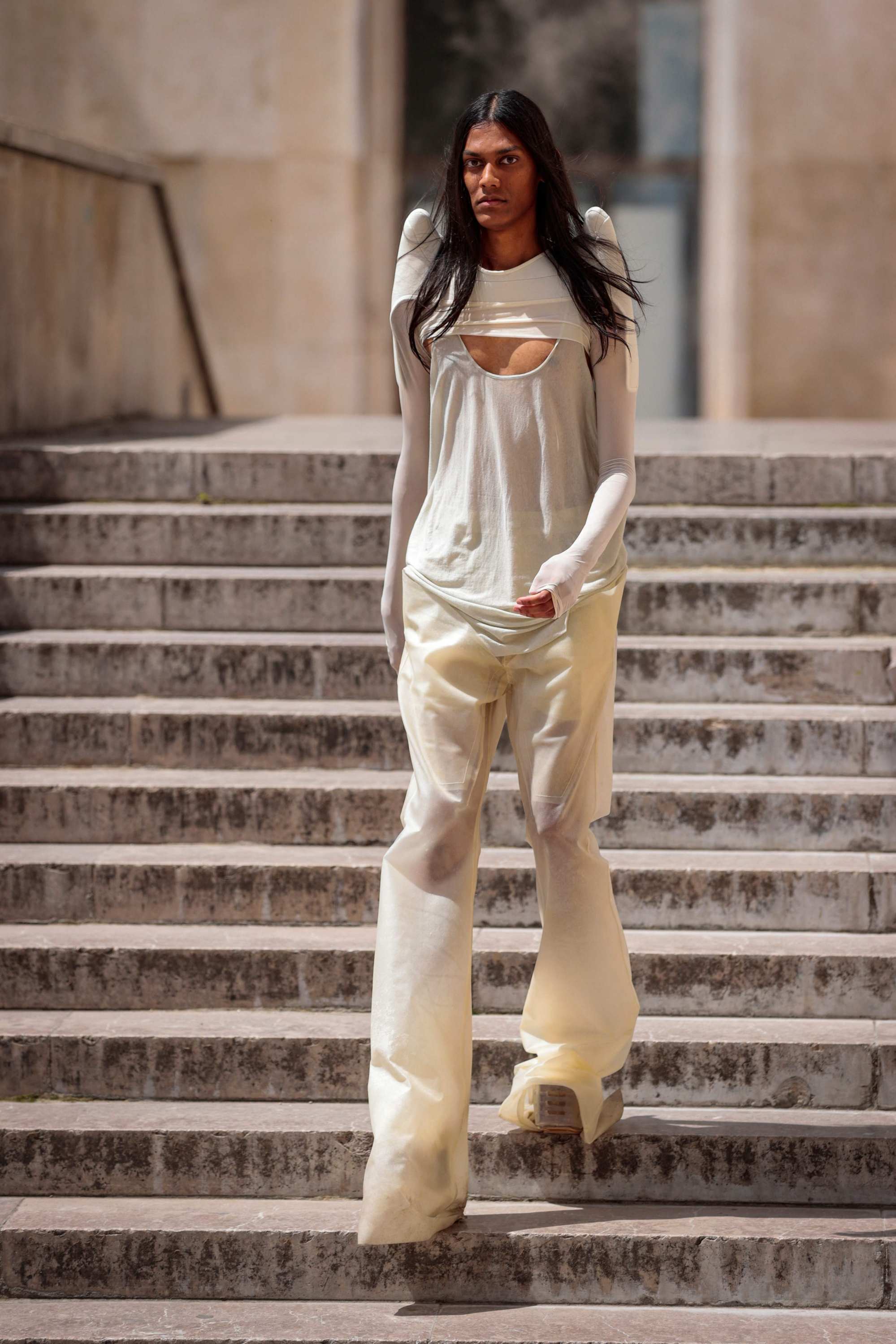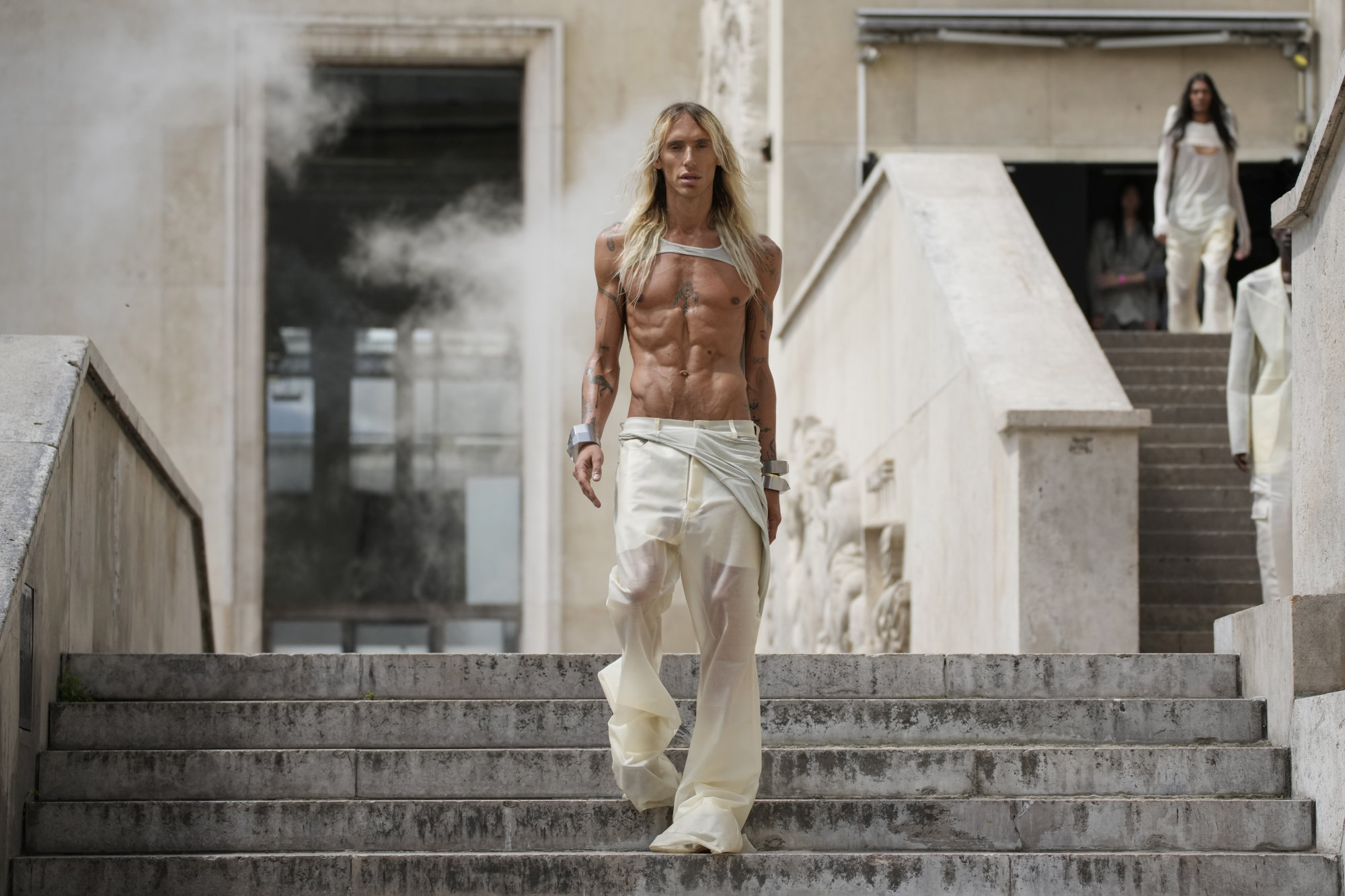 One used a leather made from the discarded scales of the giant pirarucu fish in the Brazilian Amazon.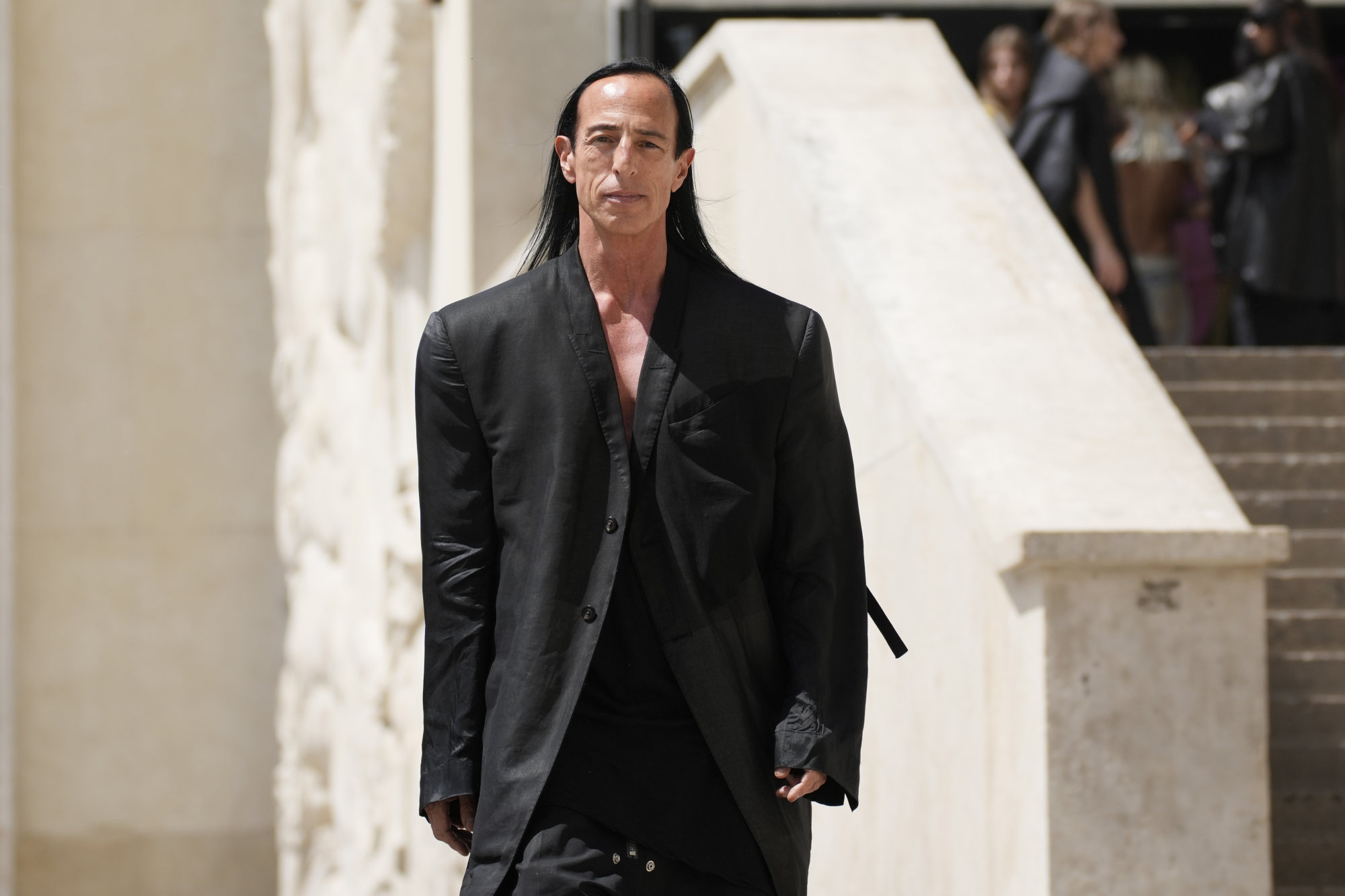 "[It's] a skin I use over and over," he said in the notes. "Fished as a food source by indigenous communities in the Amazon forest, the skins are then sold as a waste product generating income for them."

The American designer showed off his usual grungy, glamorous style via semi-transparent, billowing looks featuring cut-outs and shimmering metallic colours
Shown at the Palais de Tokyo, the collection also employed sustainable materials in a bid to counteract the fashion industry's dismal environmental record