The warning behind Loewe's eco-conceptual Paris Fashion Week show: Jonathan Anderson's spring/summer menswear collection paired TV screen plates with clumps of grass for a dystopic vision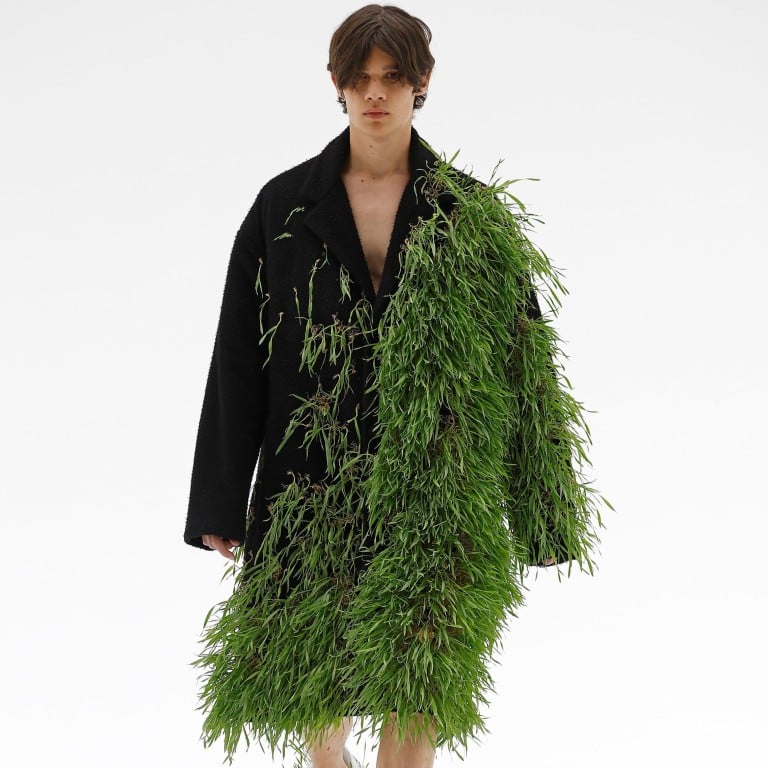 Loewe thrust
Paris Fashion Week
into a bleak and dystopian vision of the future on Saturday, June 25 – turning its runway into a dead space where nature and animal life only existed to be harnessed and exploited by humankind. A sanitised white wall descended onto a bare deck as models walked by robotically, bathed in misty white light.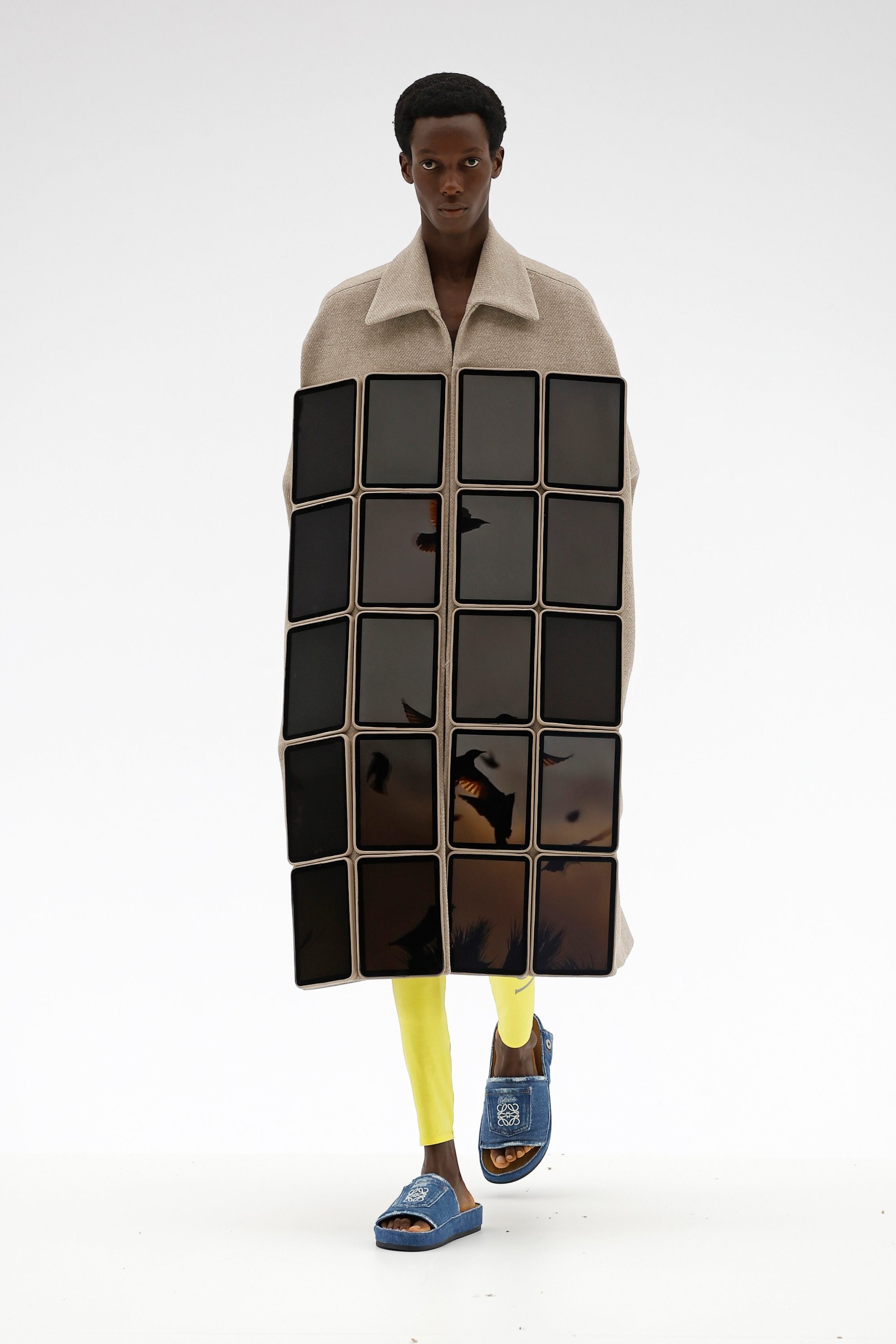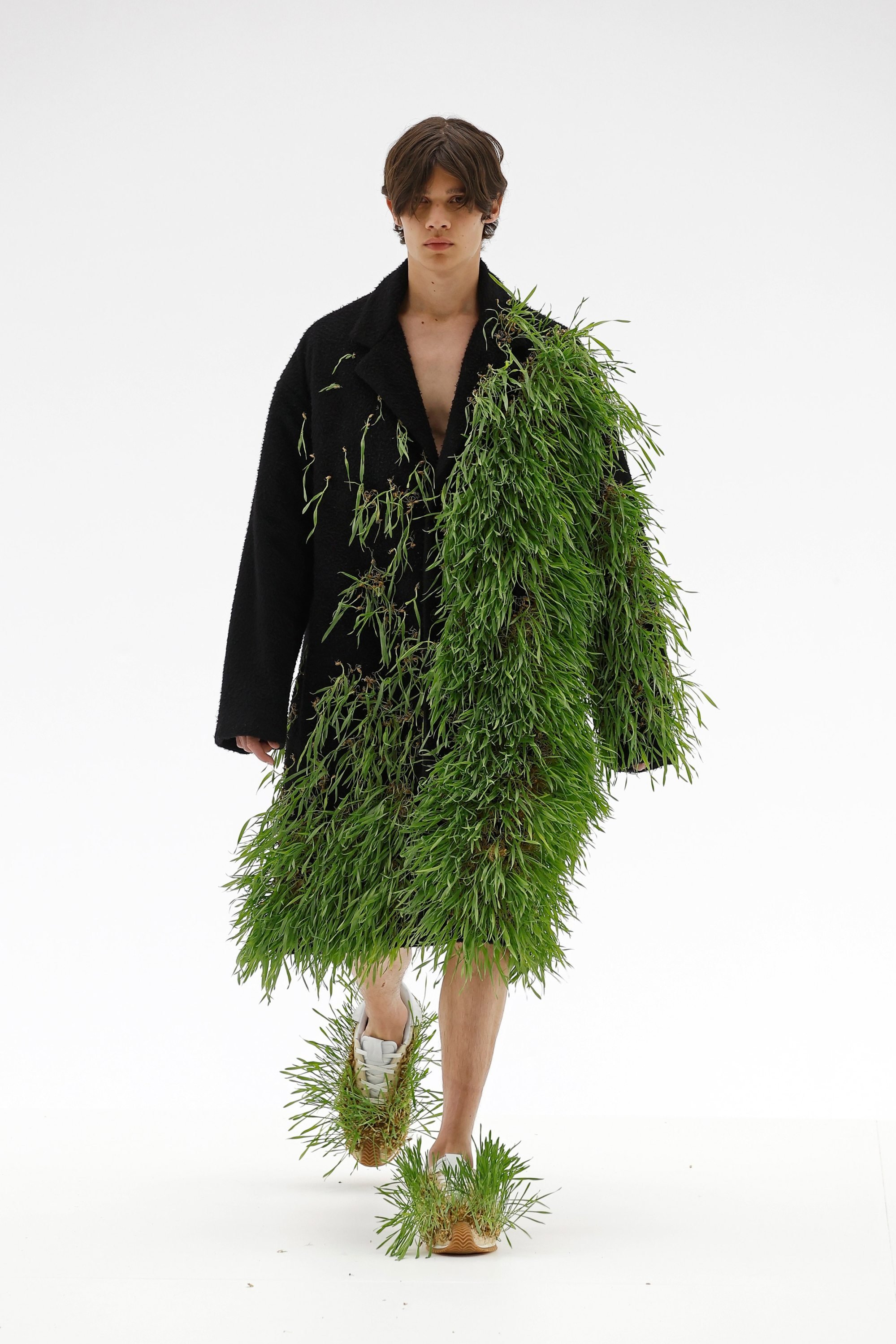 Models wore plates of television screens showing deep water fish in the ocean, and plasma screen visors beamed out growing chrysanthemums. The only place that grass grew in
designer Jonathan Anderson's
fashion dystopia was literally out of shoes, where green blades quivered and flapped surreally as the automatons filed by.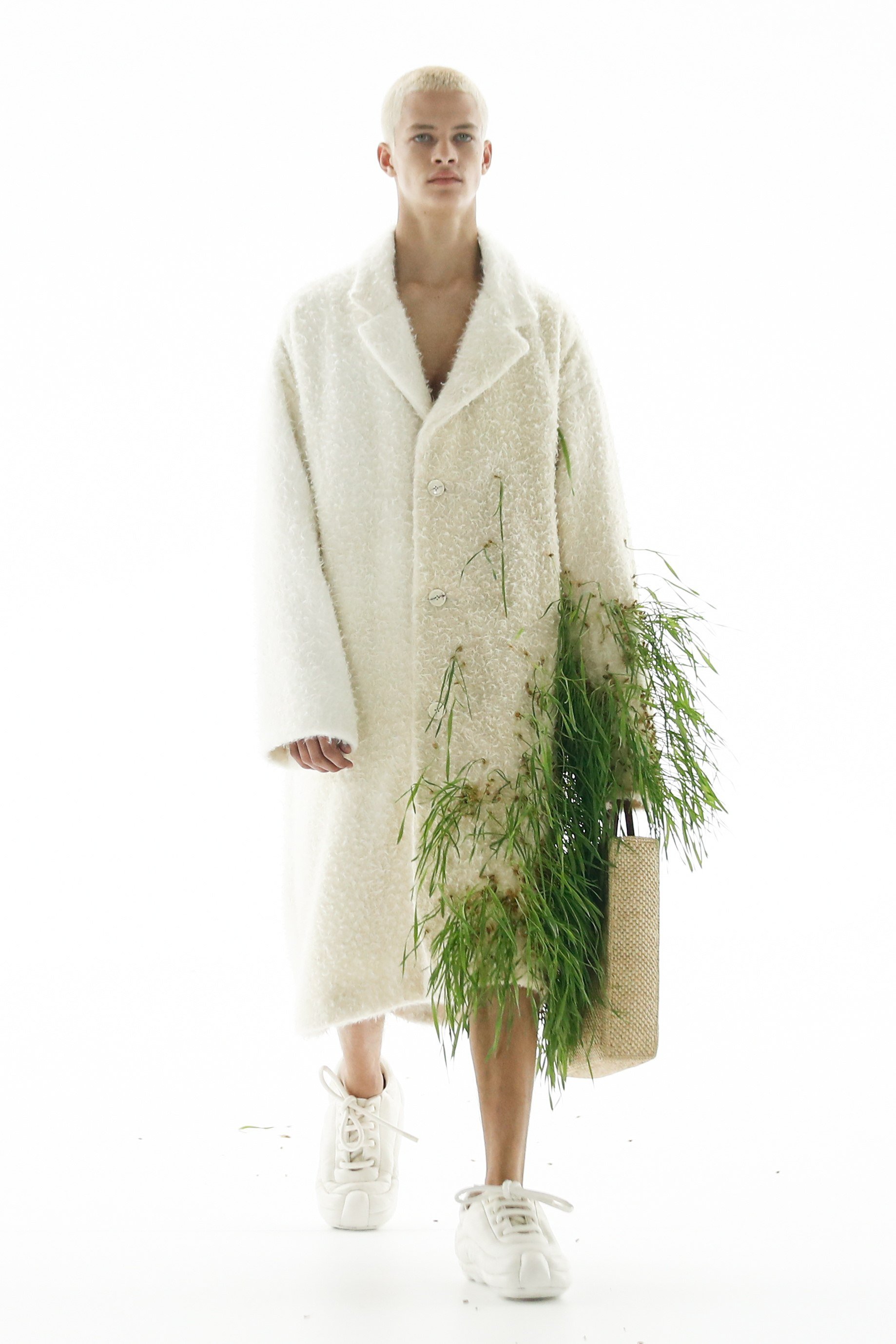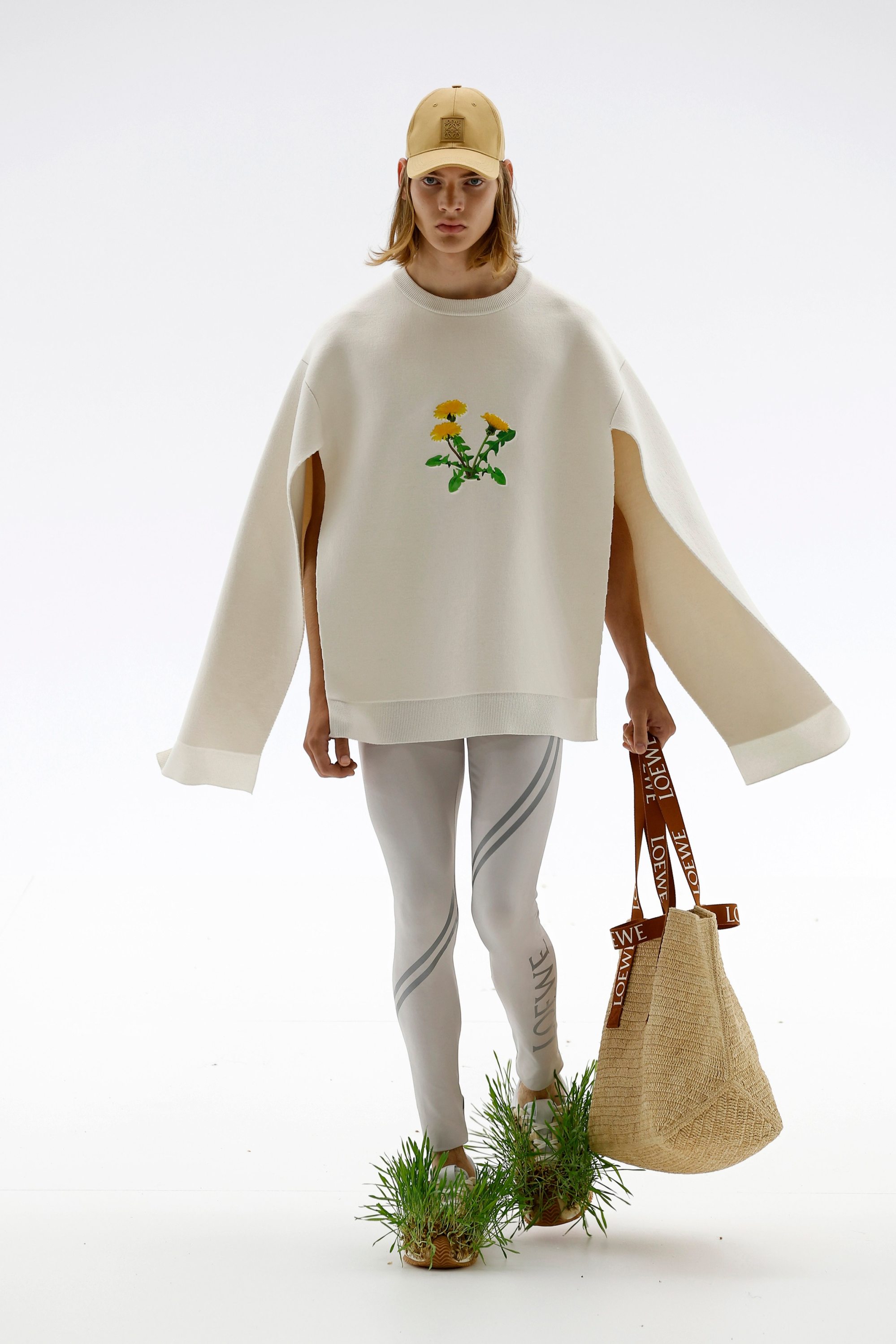 The British designer used the remarkable set and concept not only as a springboard for some of the most accomplished designs seen this season, but to make a thoughtful comment about ecology and
humanity's contempt for the natural world
. If we continue, Anderson warned, that world will be destroyed and the only way to see bees will be on video.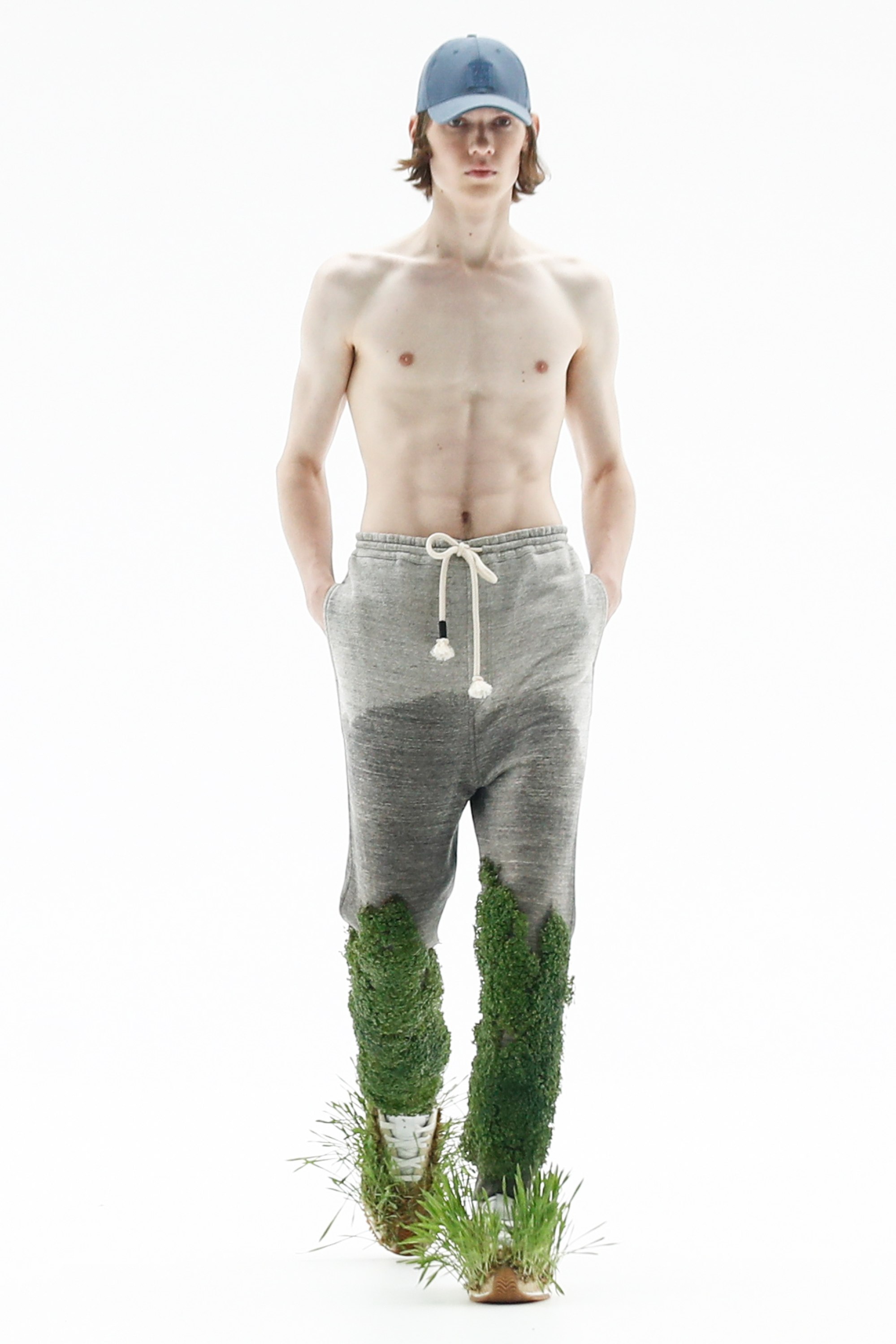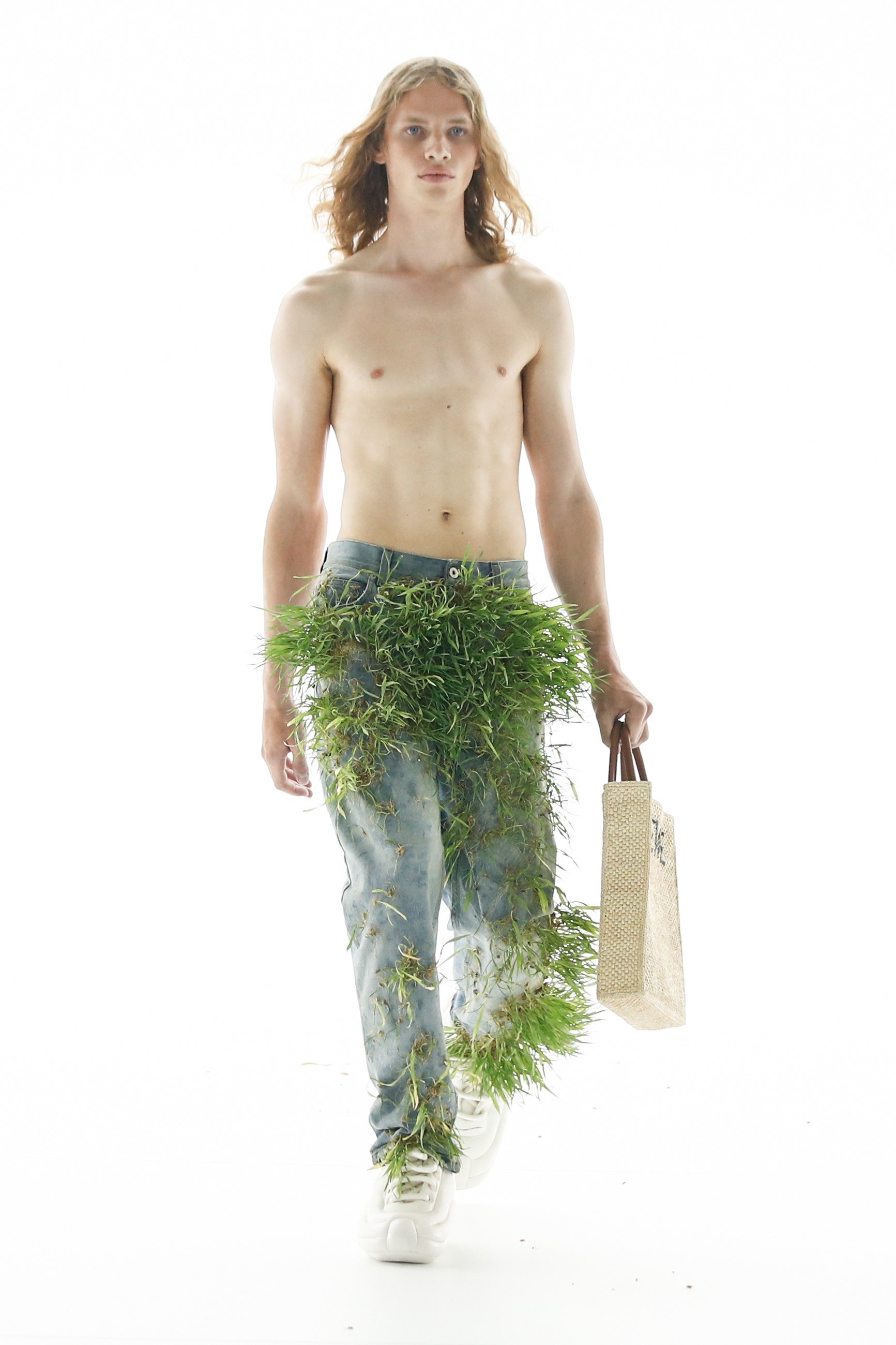 The organic versus the robotic was explored in Anderson's conceptual designs that were intentionally off-kilter. A white minimalist jumper had surplus sleeves that flapped about limply at the side of the model, on top of white sports leggings and loafers sprouting 10cm (4-inch) clumps of grass.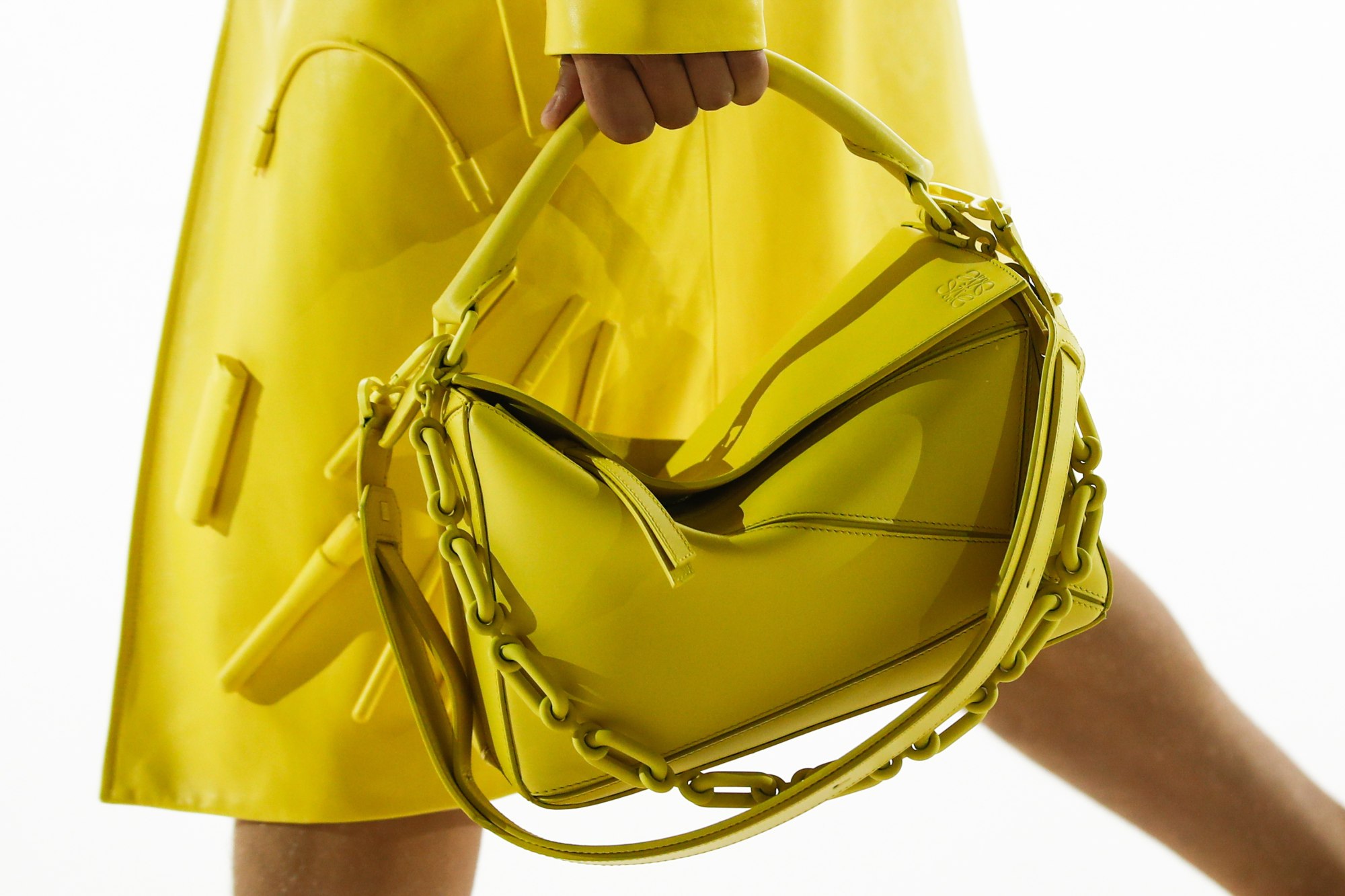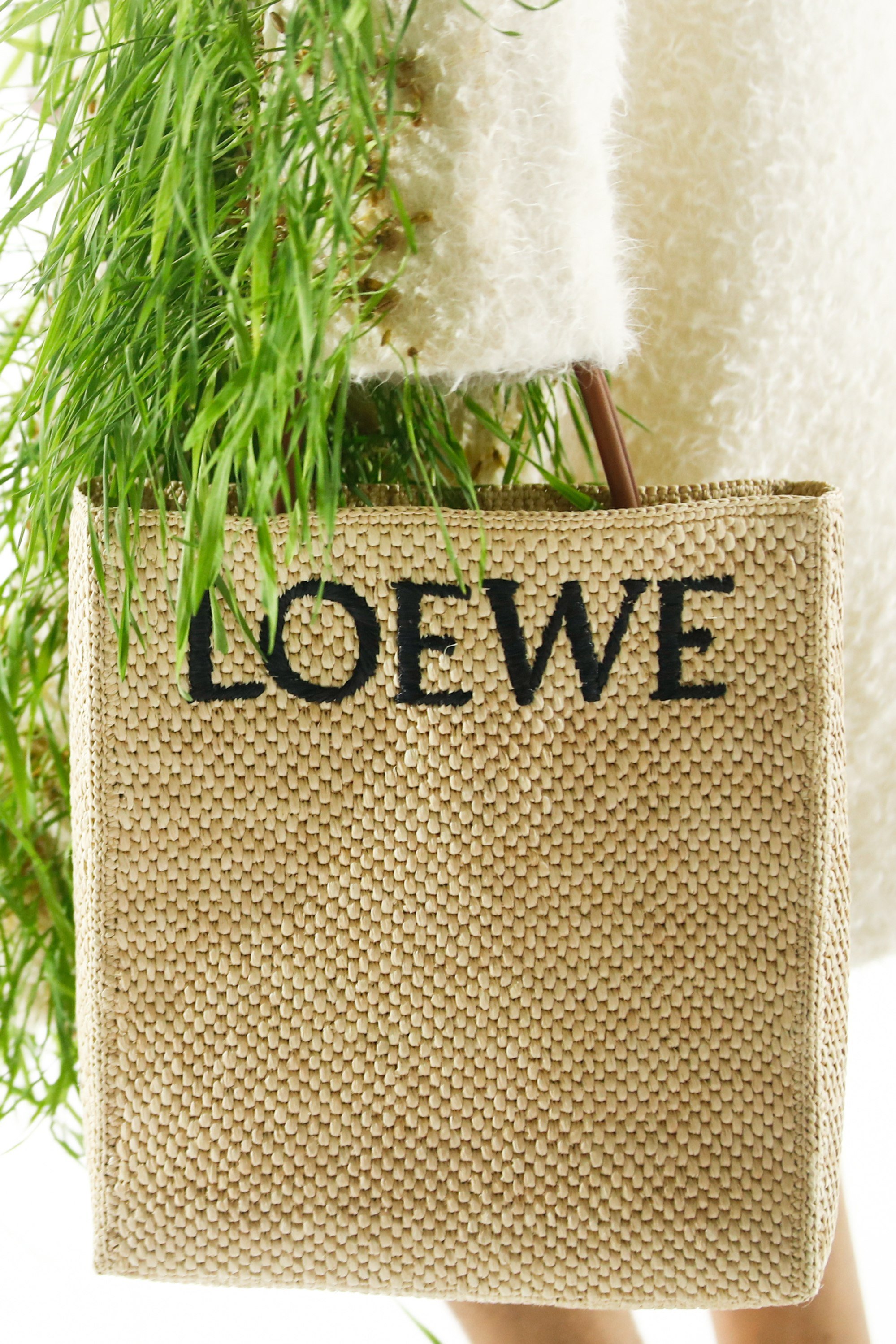 Bare chests and legs exposed vulnerability, while hard, square-strap bags slung across the shoulder added a contrasting fierceness. But the pièce de résistance must have been the giant mustard toggle shoes that looked like the hooves of a horse but could equally have come from the set of a
Star Wars
planetary village. A tour de force!

Models walked down a bleak, white runway as the British designer urged more care for the natural world – lest we lose important animal and plant life
Minimalist white jumpers contrasted with the brand's signature geometric bags, and giant yellow shoes that wouldn't have looked out of place on a Star Wars set