Paris Haute Couture Week: Dior paid homage to Ukraine with an embroidery-rich autumn/winter 2022-23 collection by Maria Grazia Chiuri, riffing on Eastern European designs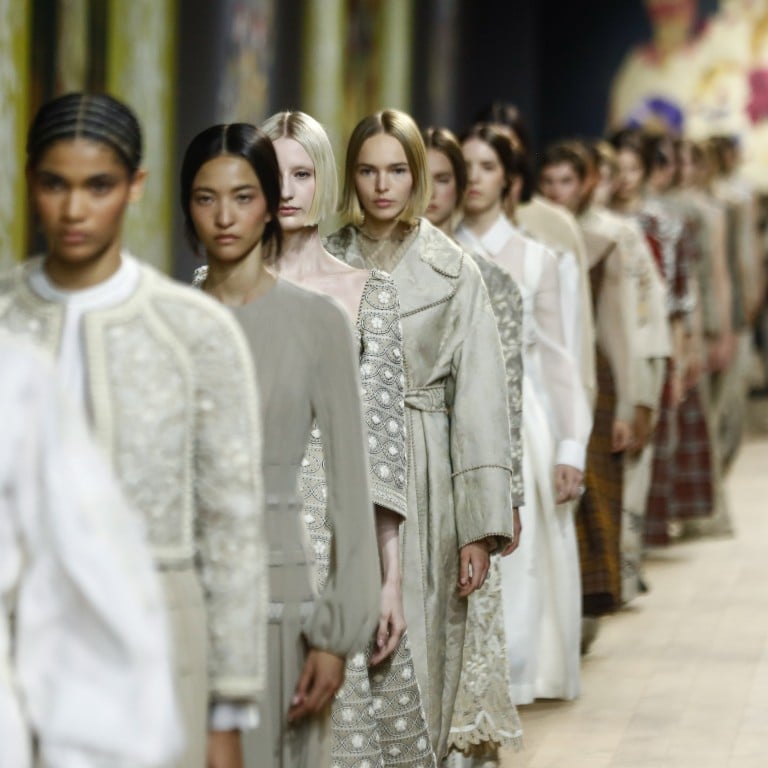 Images of traditional embroideries and floral paintings adorned the walls of Dior's celebrity-laden
runway homage to Ukraine
as Paris' four-day Couture Week kicked off Monday, July 4.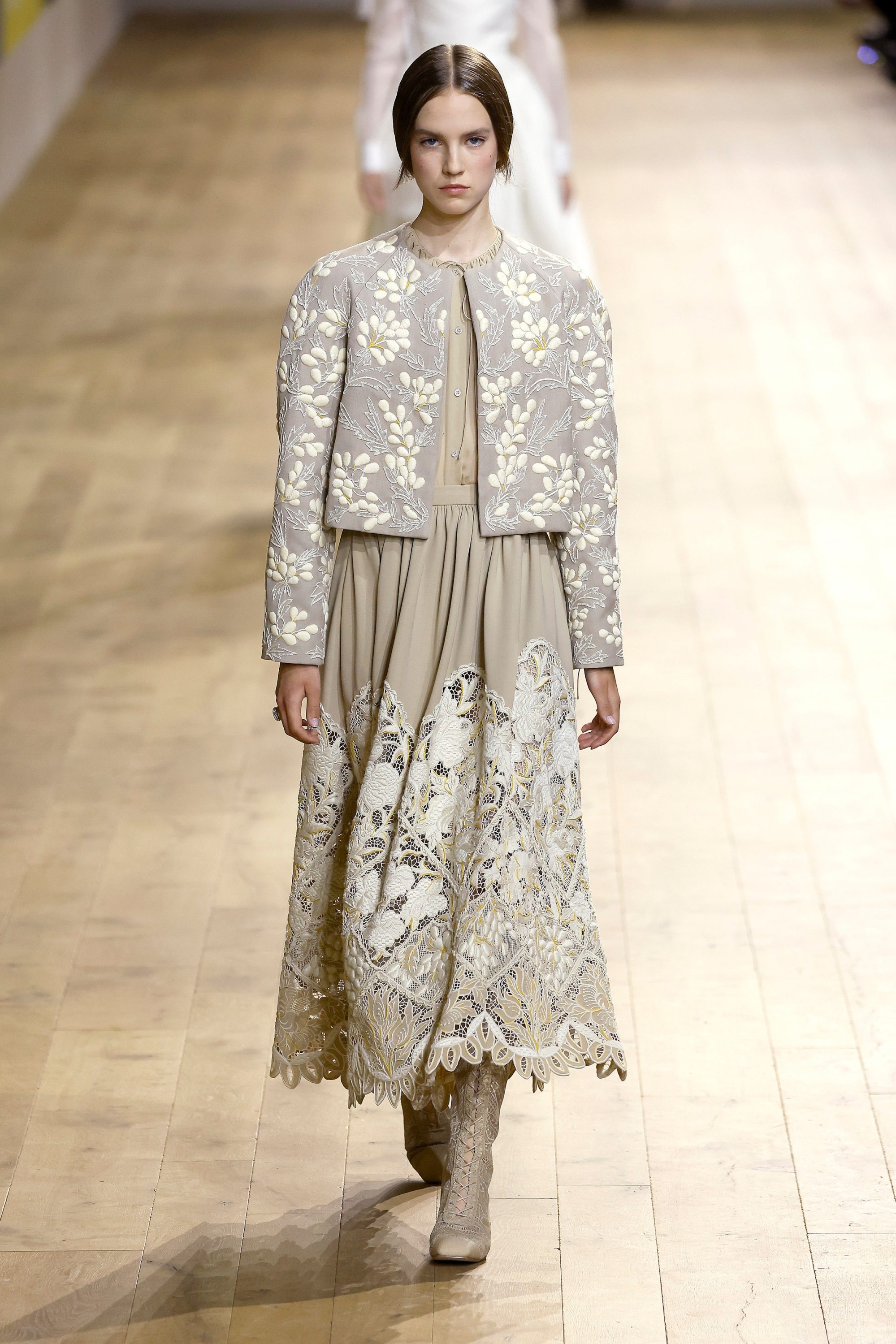 The set, from Ukrainian artist Olesia Trofymenko, was the starting point for designer Maria Grazia Chiuri who returned this season to the atelier's needle-and-thread. Dior said the embroidery-rich collection riffed on Eastern European styles that was also a message of cultural dialogue and support.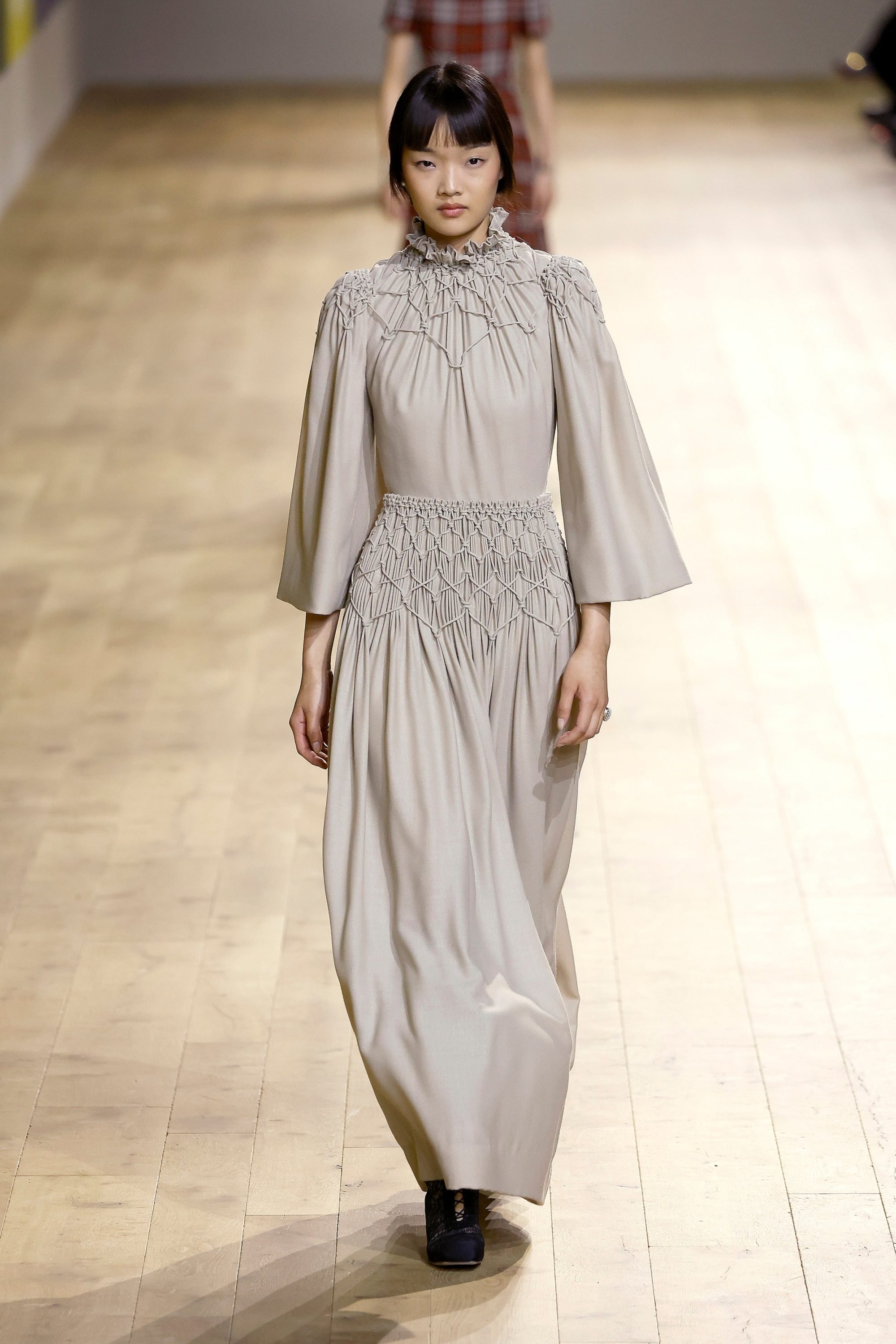 A pared-down vibe greeted guest celebrities including Naomi Watts and Sigourney Weaver inside a perfumed annex of the Left Bank Rodin Museum.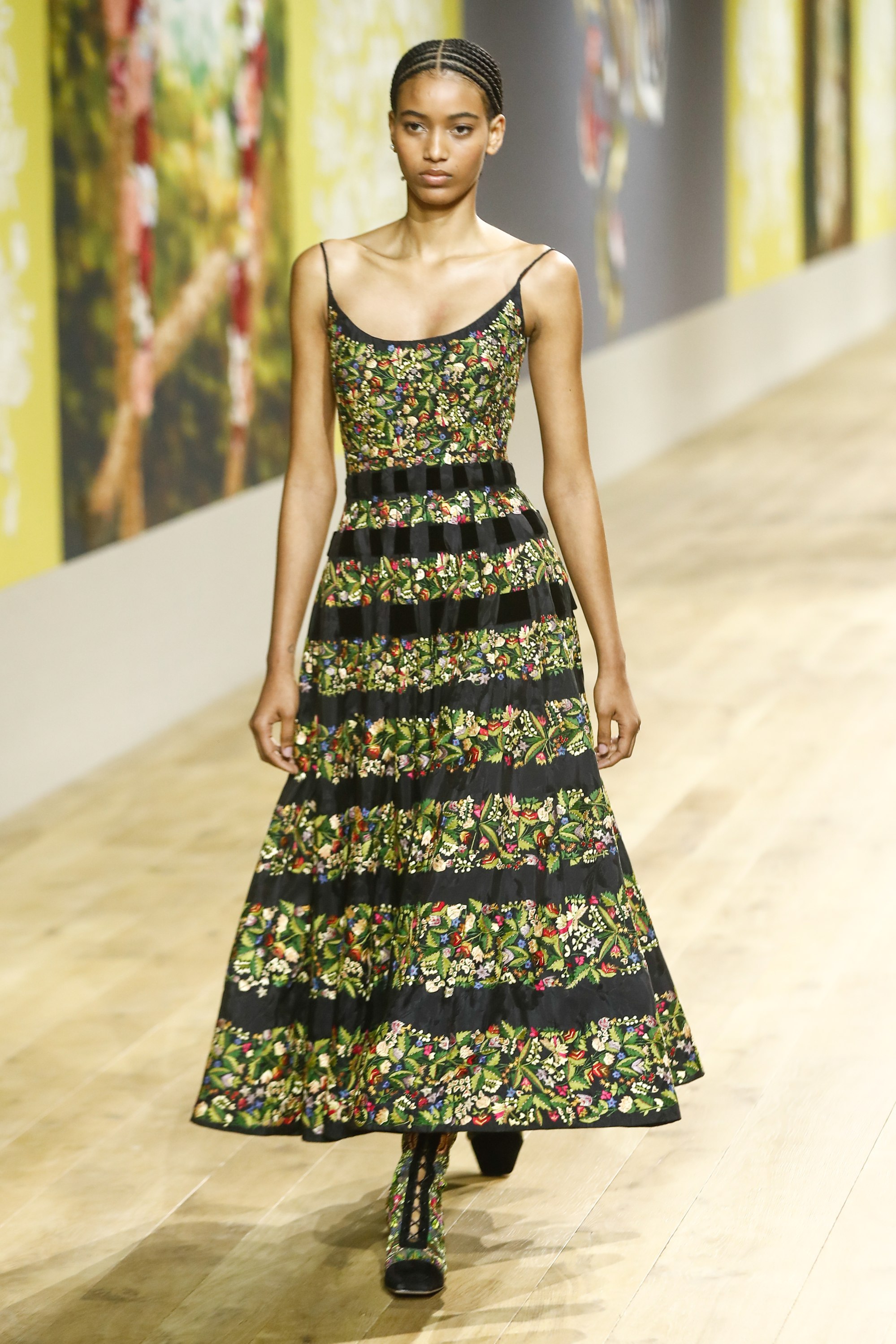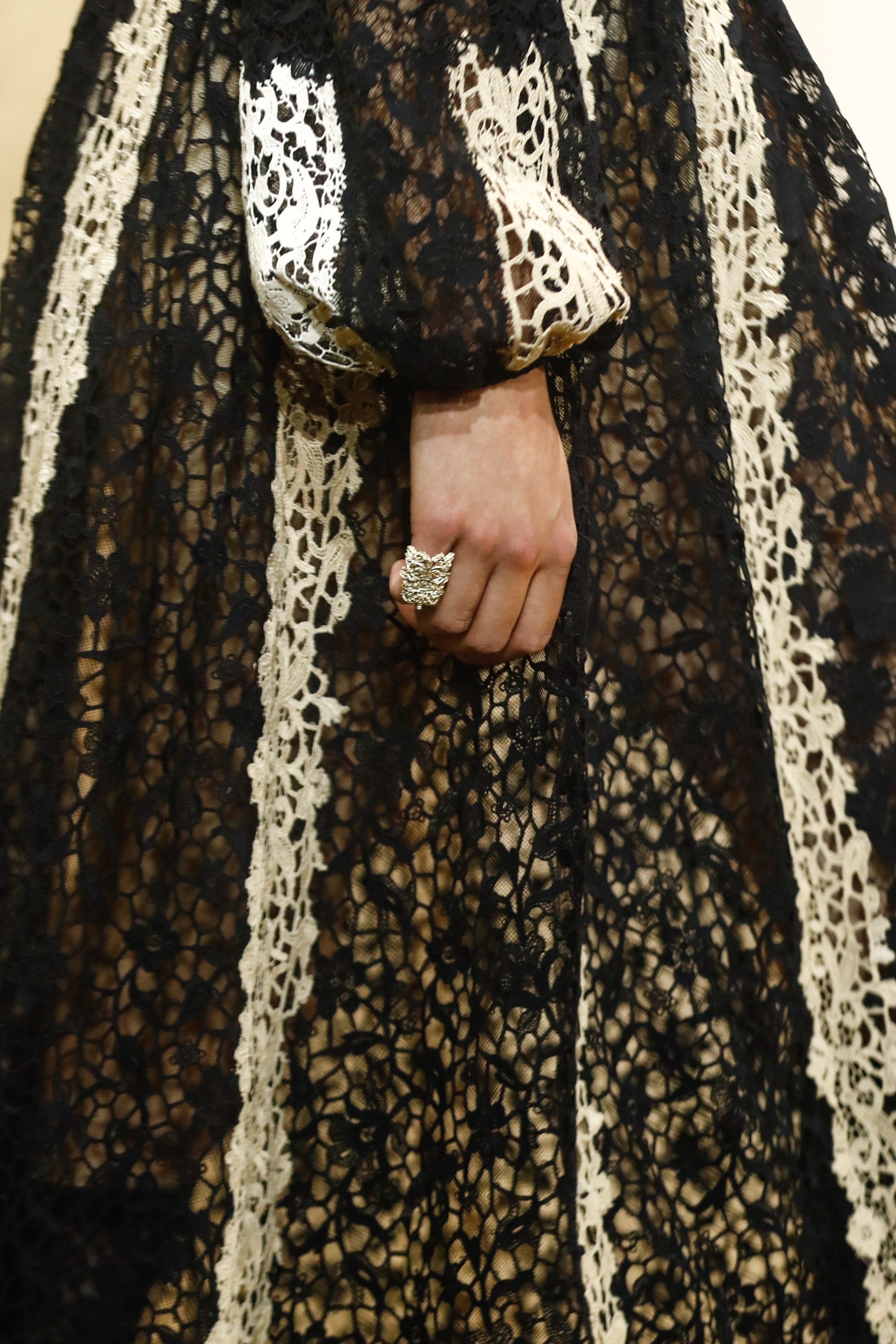 Dior's famous atelier spurned
its sequinned flash
to bring craftsmanship centre stage this autumn for an organic display of earthy toned gowns and the occasional muted shimmer.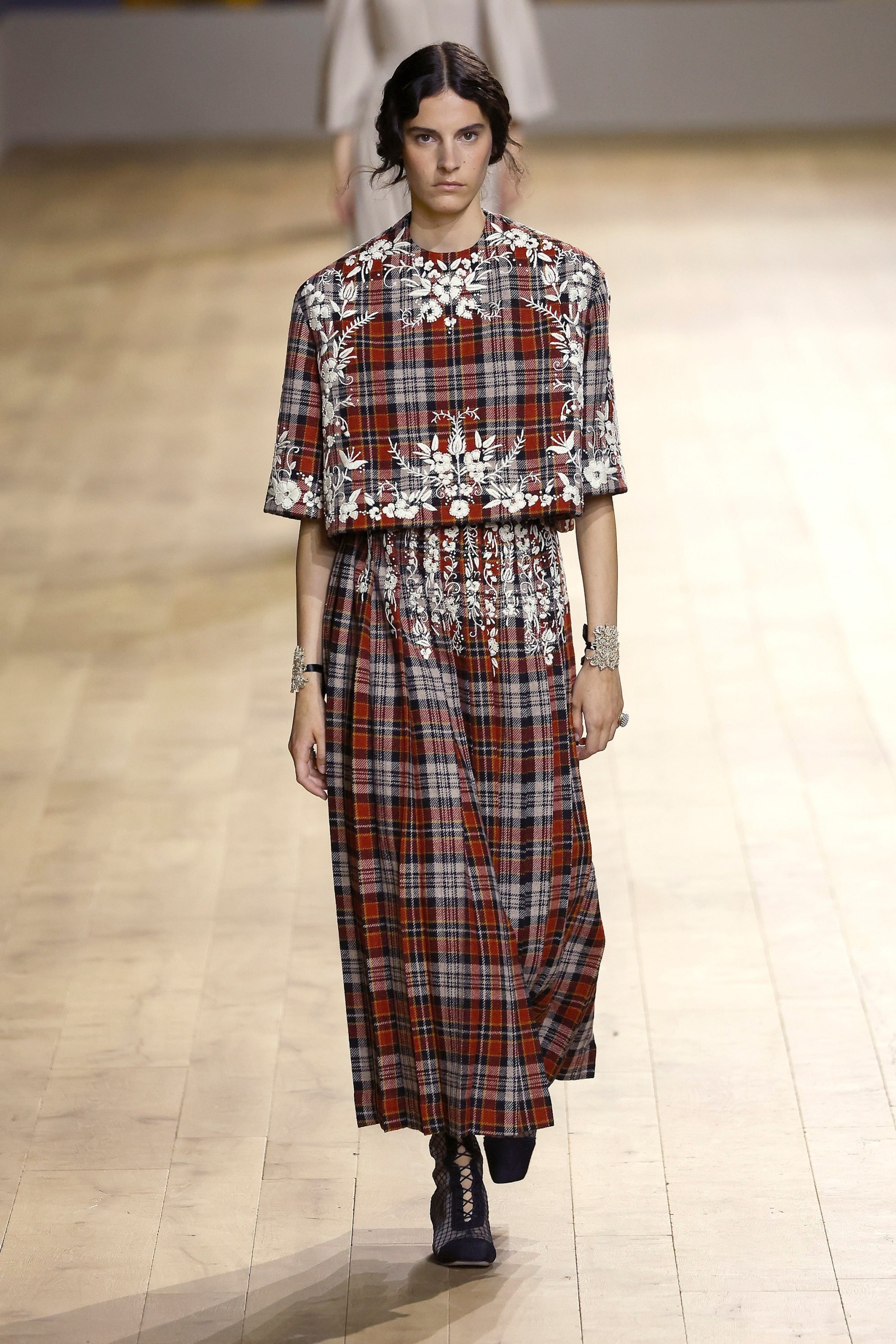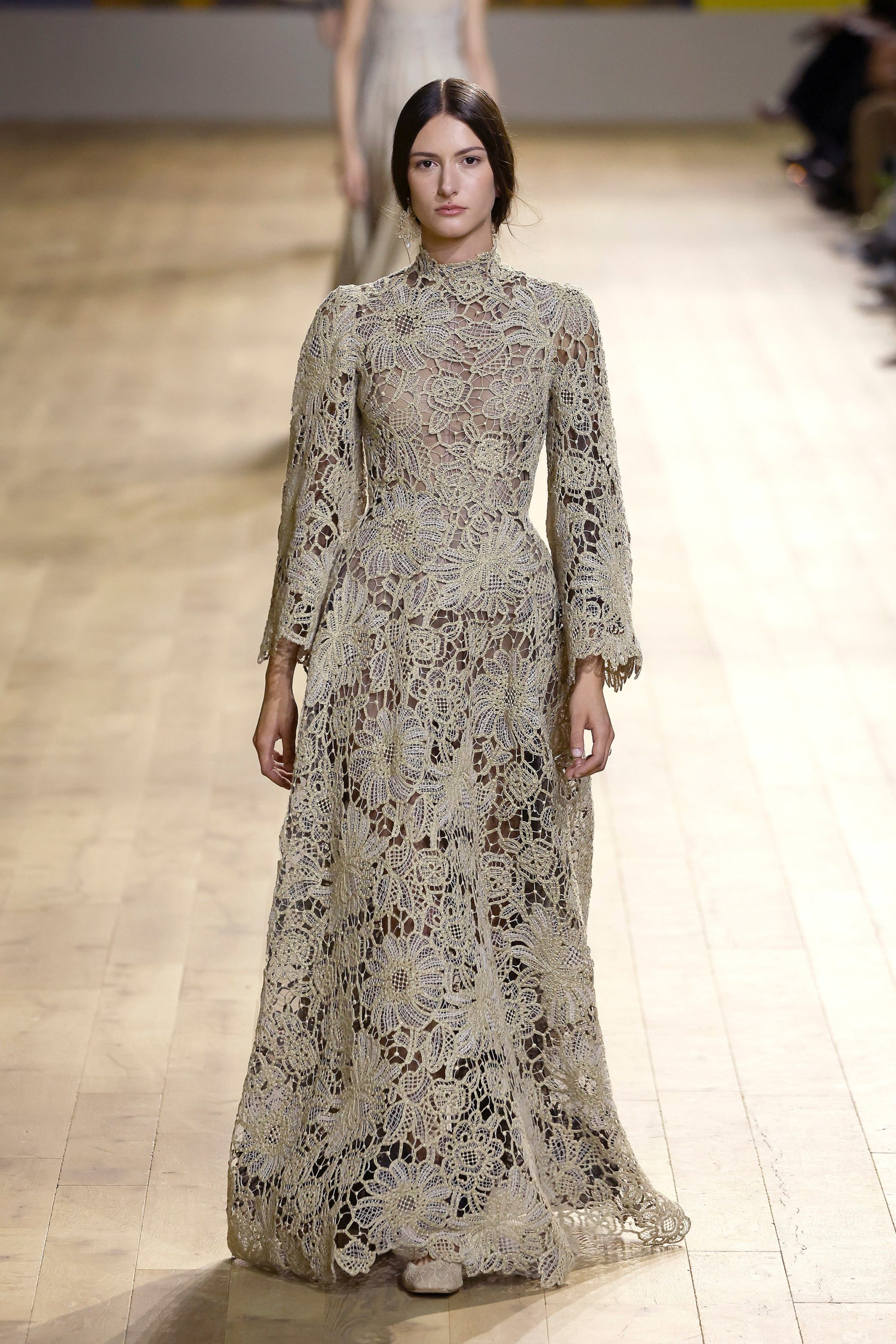 Whatever the display lacked in energy, it made up for in impressive detailing. Chiuri channelled the "tree of life", the leitmotif in Trofymenko's art, by evoking roots and branches in long, loose folksy gowns – or in stiff, cropped ethnic-looking jackets embroidered in silks and cotton threads and yarn.
In an almost poetic touch, patchworks of braids in bronze guipure on full skirts gave the impression of shimmering morning dew.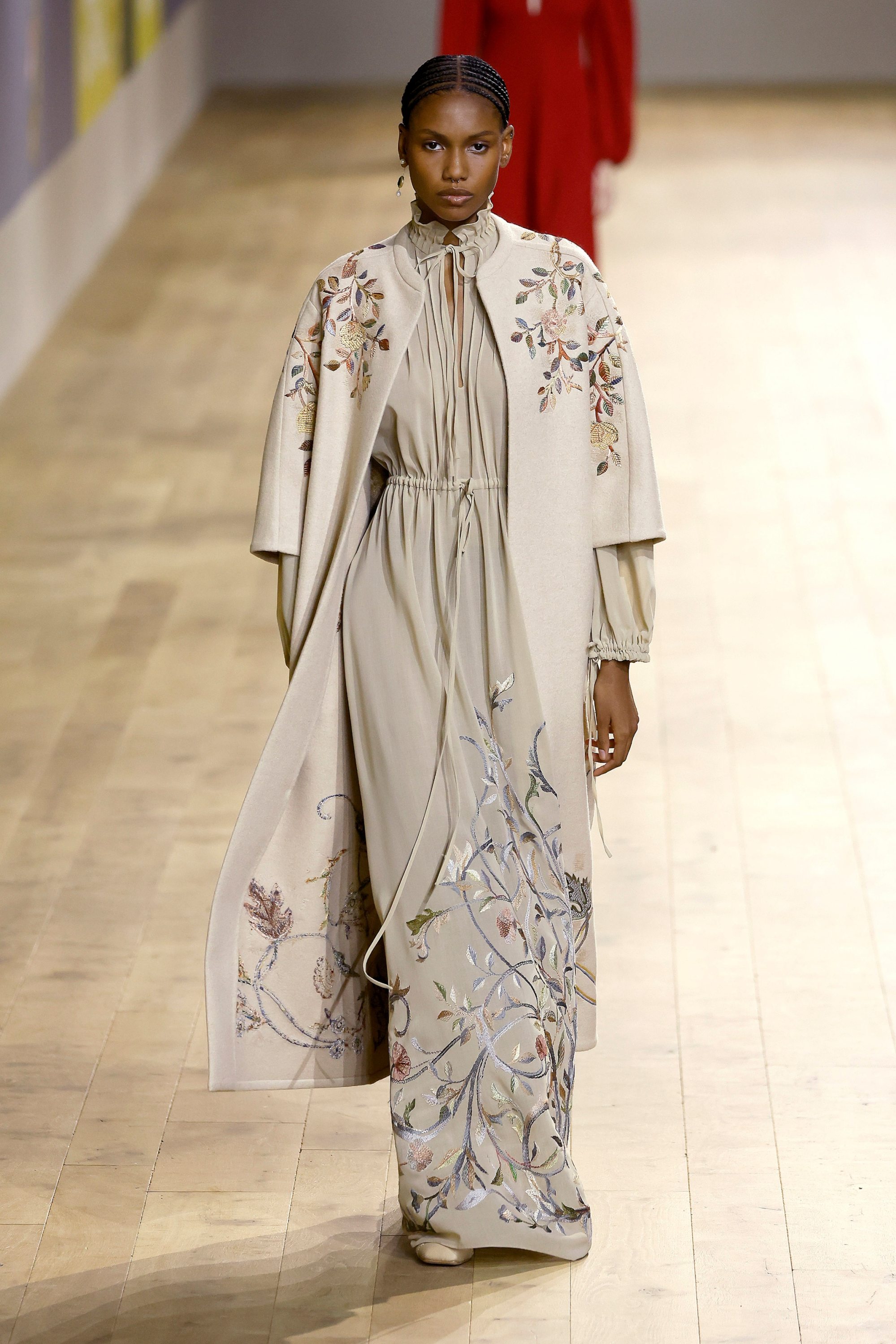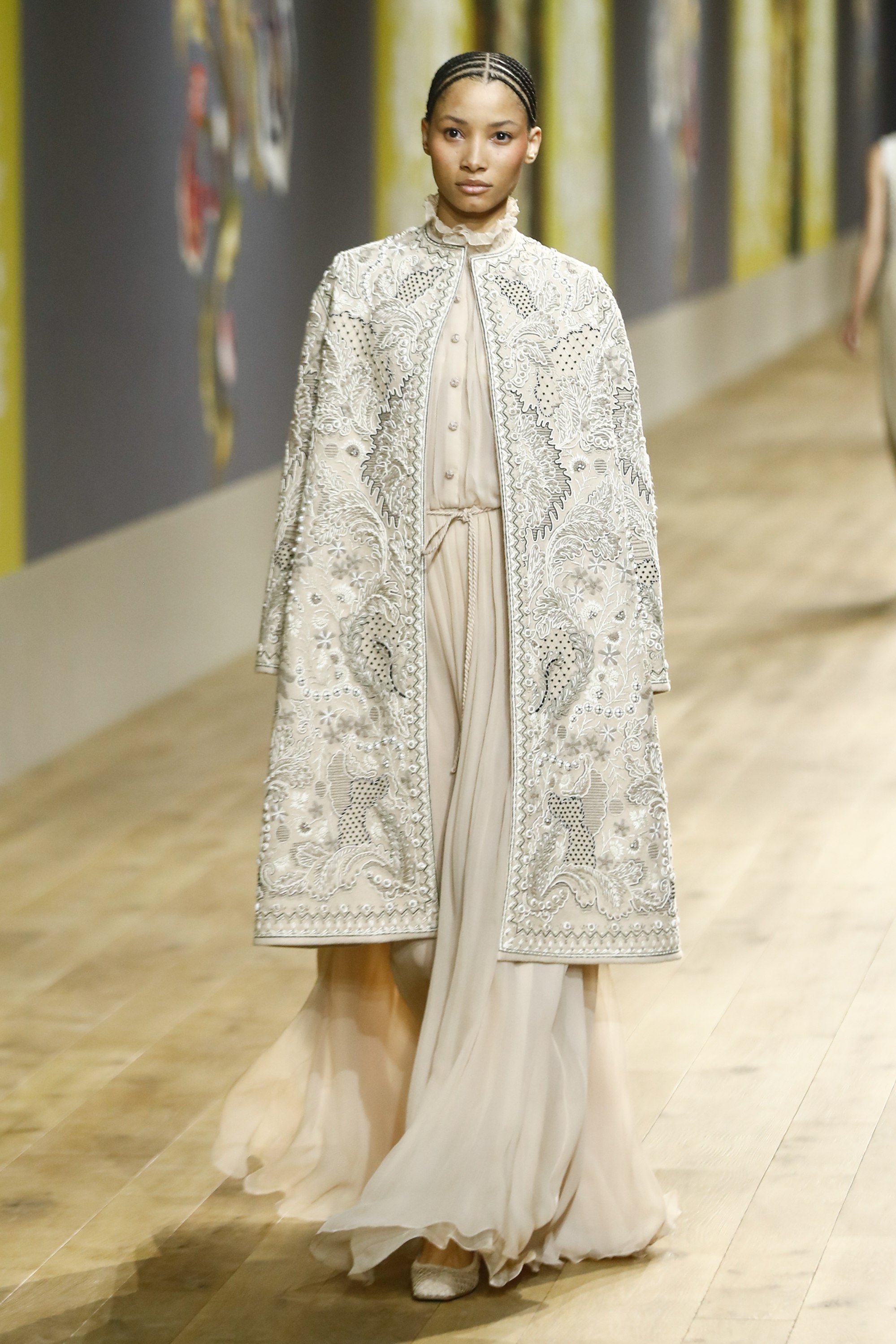 Despite its precise execution, there was little new in the exhaustive 68-piece. At times, Chiuri seemed to fall back on the Renaissance styles that defined her tenure at Valentino from 2008-2016, such as tight round necks, long regal gowns and floaty bishop's sleeves.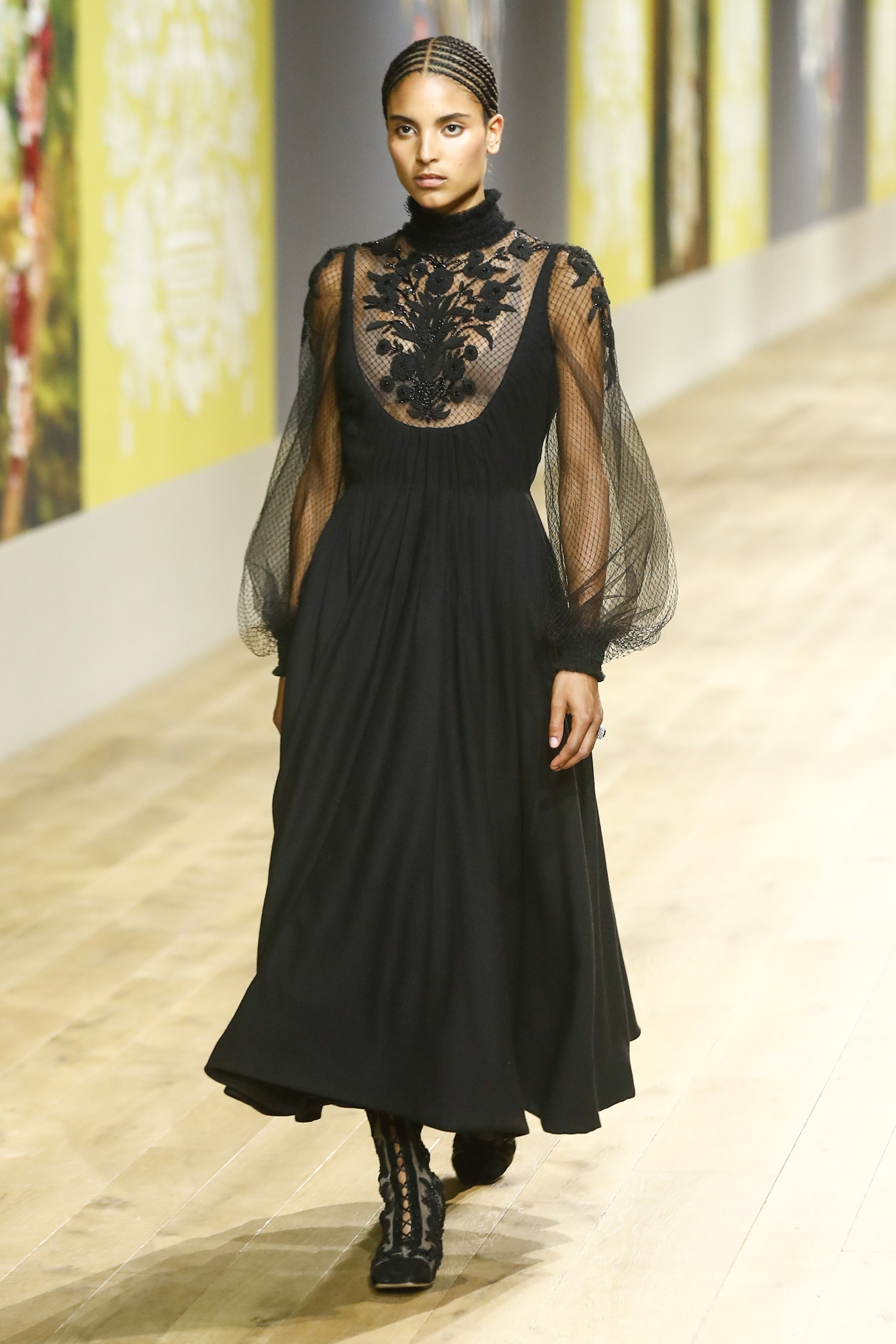 Still, there were some stand-out looks, such as a cinched-waisted black gown with white lace bib that resembled a rebellious nun.

Paris Fashion Week's haute couture events kicked off with Dior's runway show, which focused on craftsmanship – though certain Renaissance styles seemed reminiscent of Valentino
Celebrities such as Naomi Watts and Sigourney Weaver took in the earthy tones, shimmering fabric and bishop's sleeves at the Left Bank Rodin Museum