How Fendi got East-West fusion right at Paris Fashion Week: Kim Jones' autumn/winter 2022-23 haute couture collection made style stops in Kyoto, Paris and Rome – tastefully
Fendi's ultra-white, sanitised runway for once put the couture, not the decor, in the spotlight to cap Paris Fashion Week.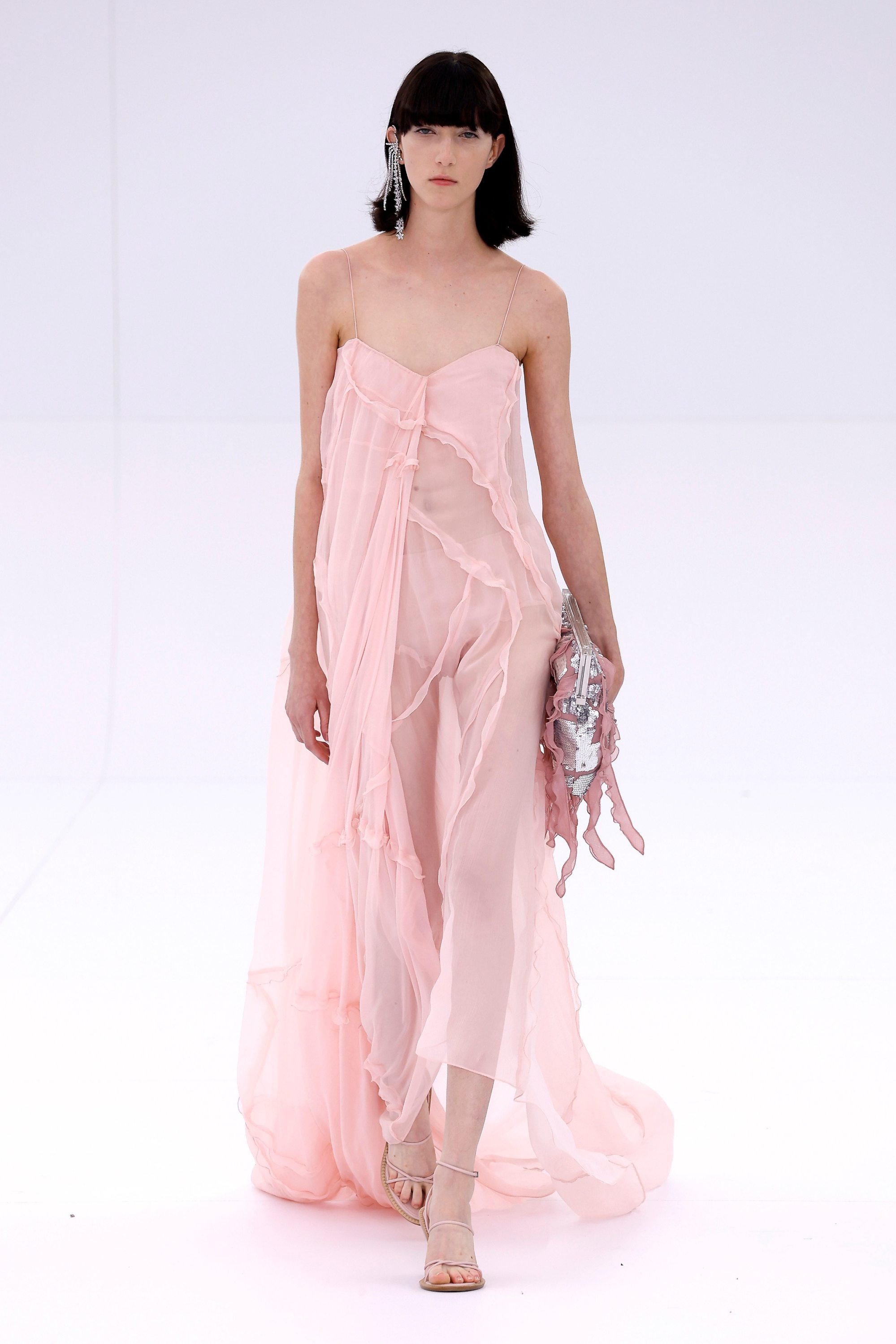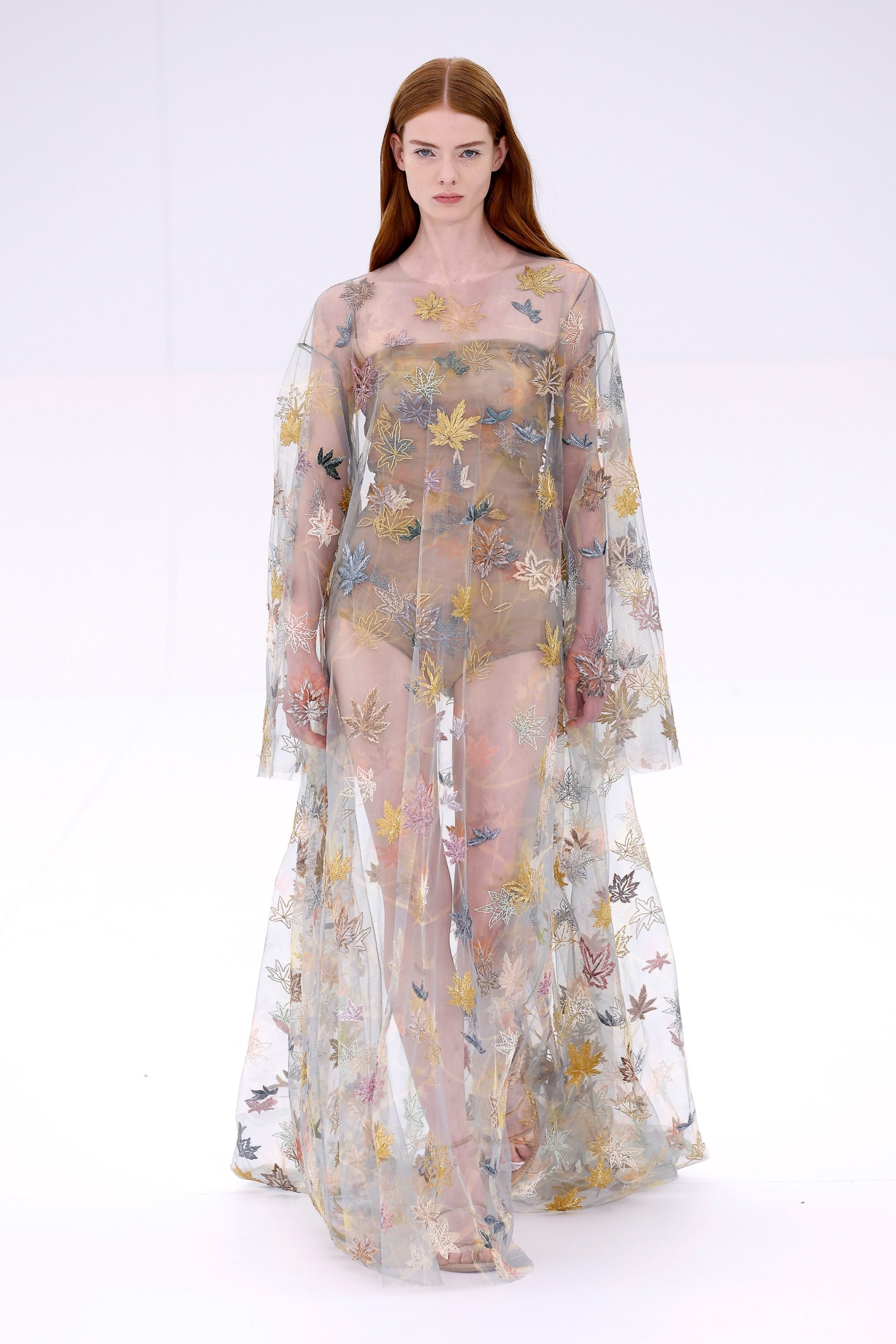 That allowed guests, including Bond star Lashana Lynch and Korean actress (
and style icon
) Song Hye-kyo, to take in every bead, paillette and spliced panelling that went behind this impressive fall display.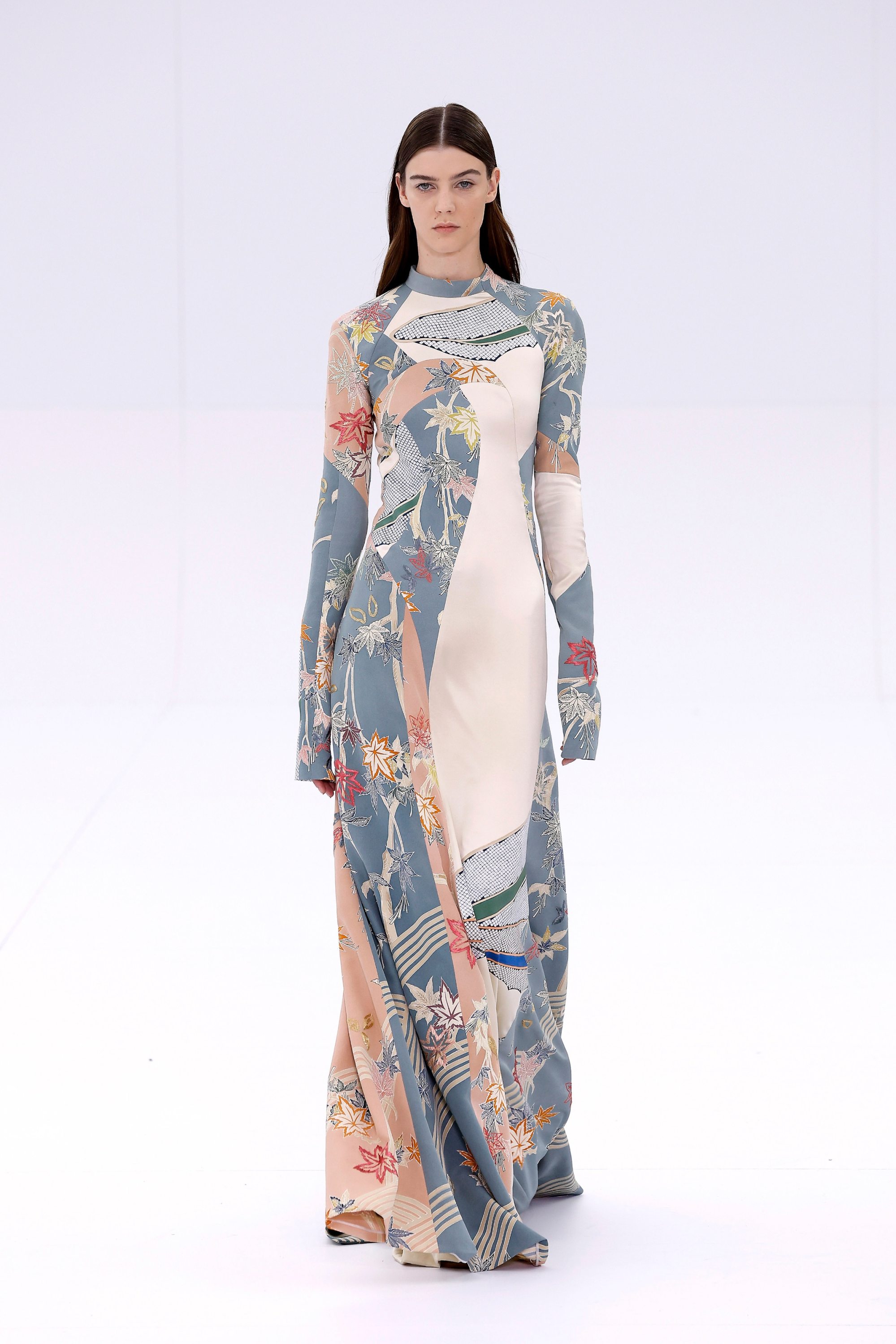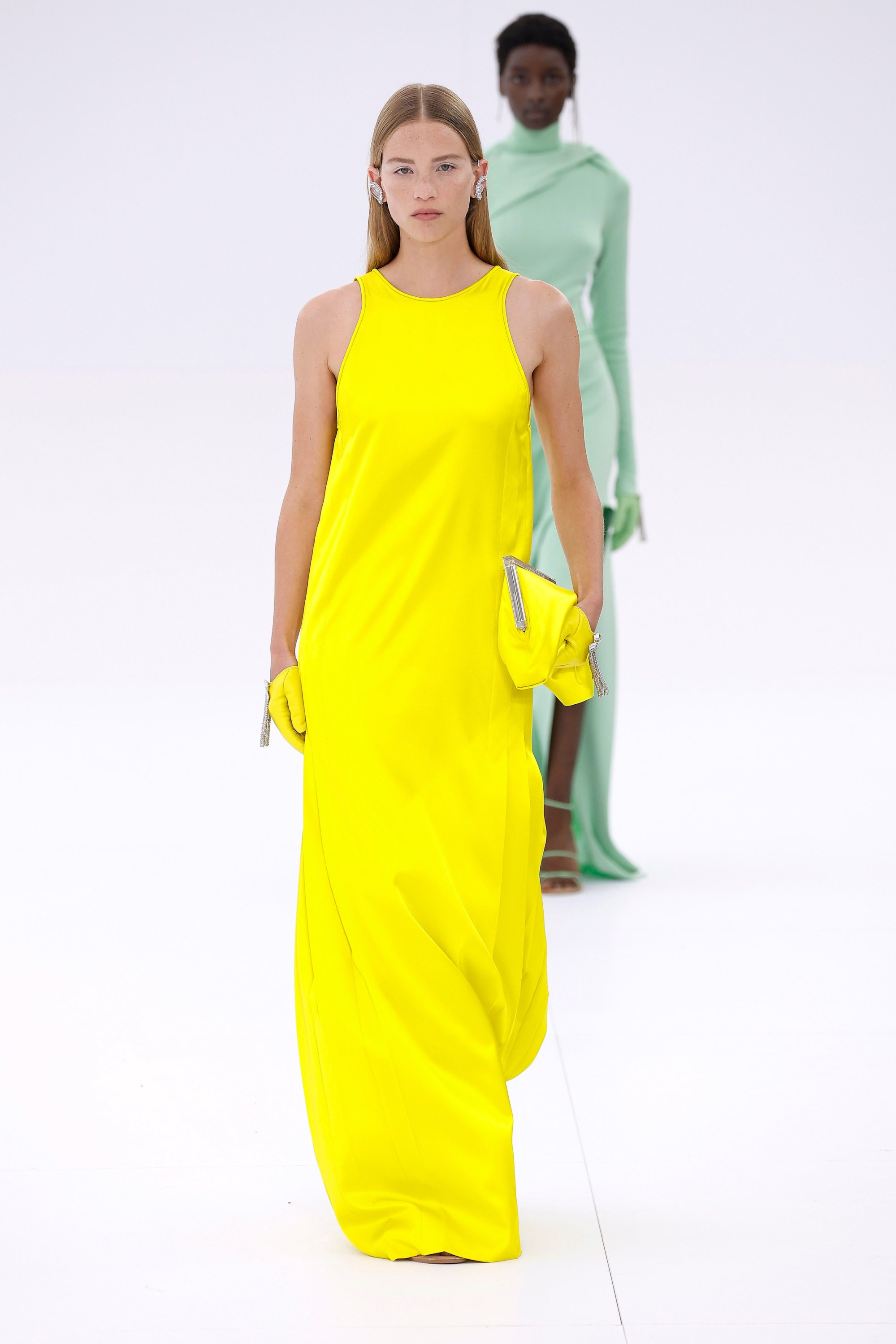 The Italian house's designer Kim Jones wanted to "step away from Rome" with creations that drifted between different eras, cities, memories and cultures, beginning in Japan.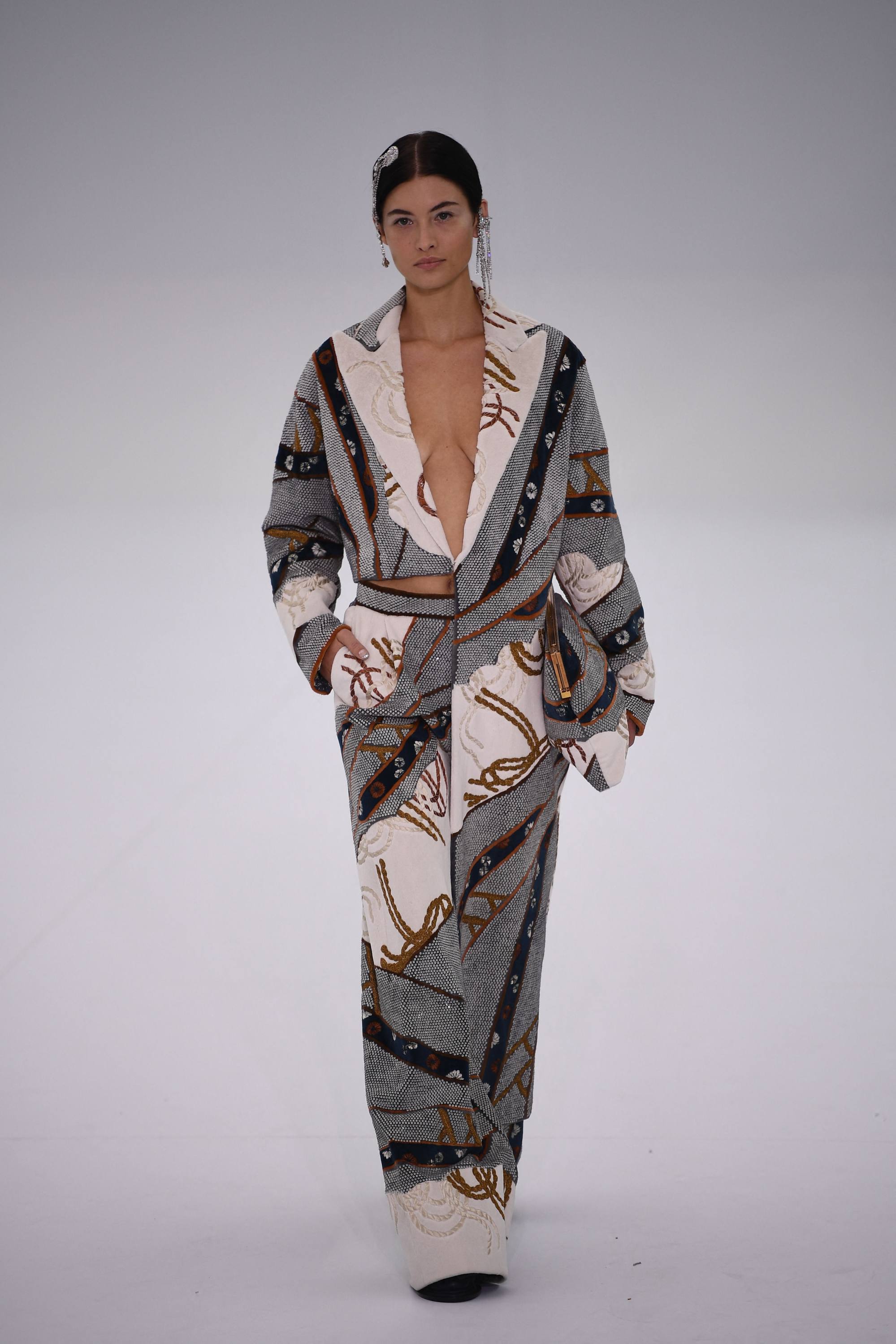 "We are looking at fragments of different cities, namely Kyoto, Paris and Rome," said Jones after the show, on Thursday. "The fragmentary nature of things is echoed throughout … like snatches of memory."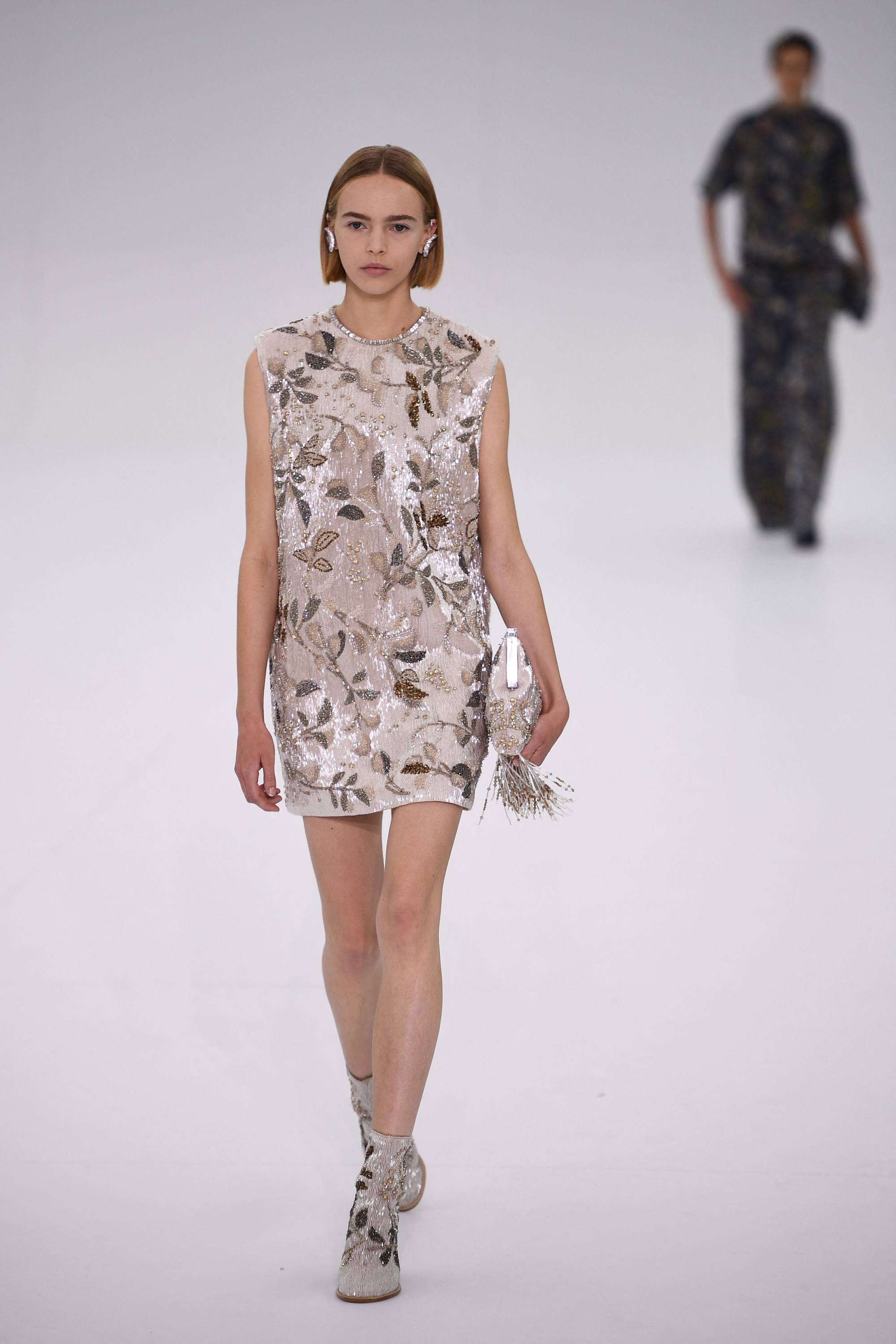 Jones went back in time, and back to the atelier, in a show that revamped old-school artisanal techniques – with aplomb.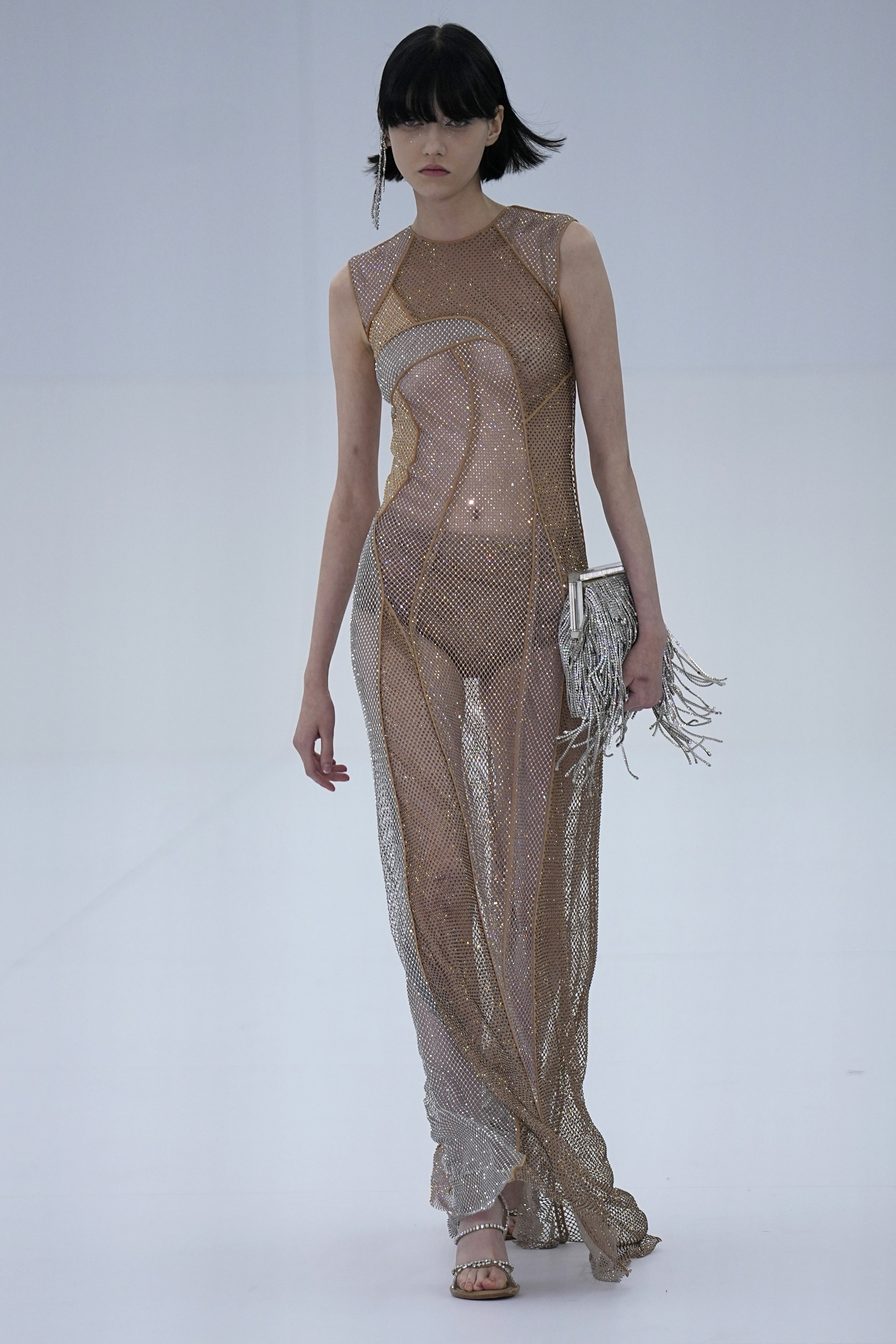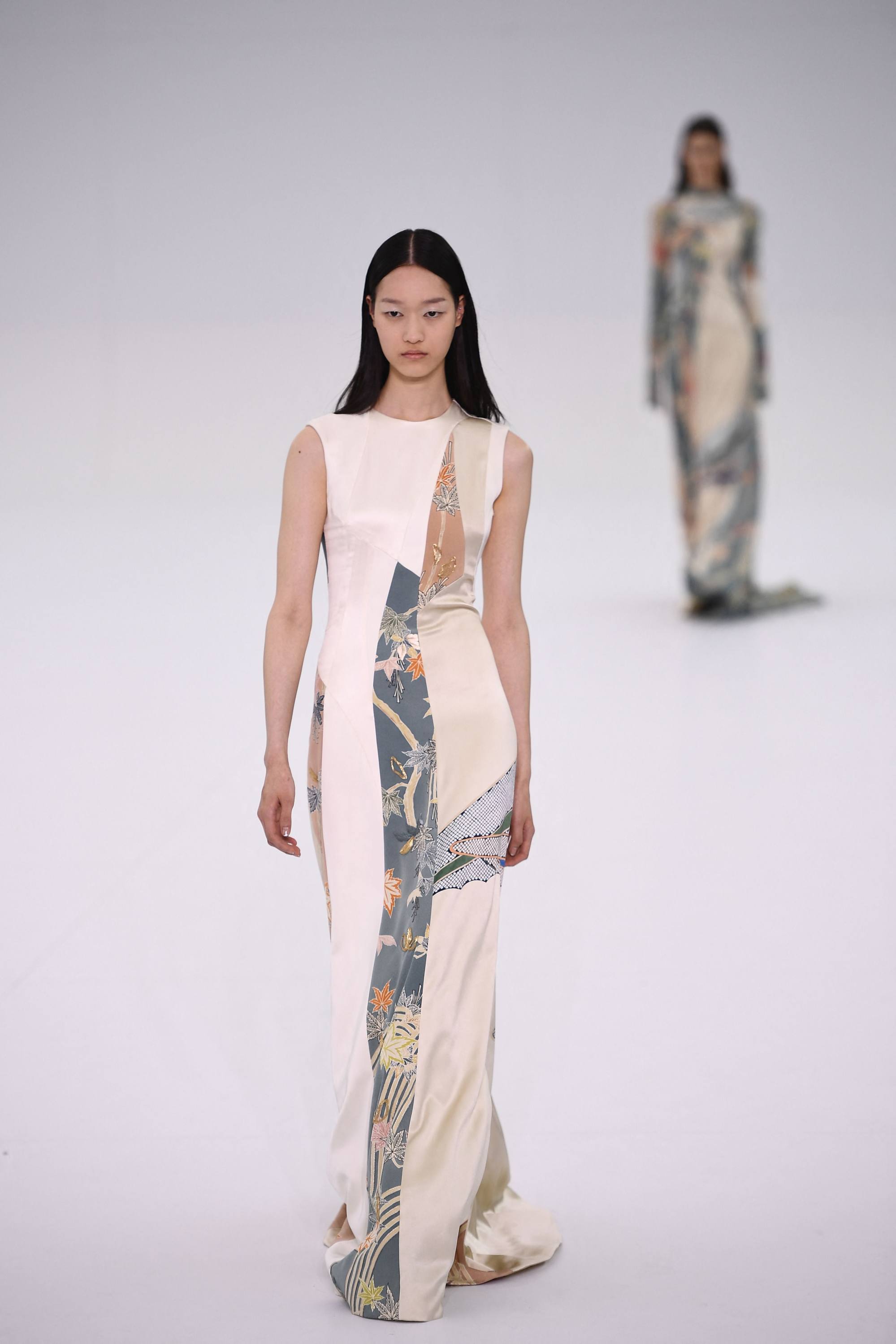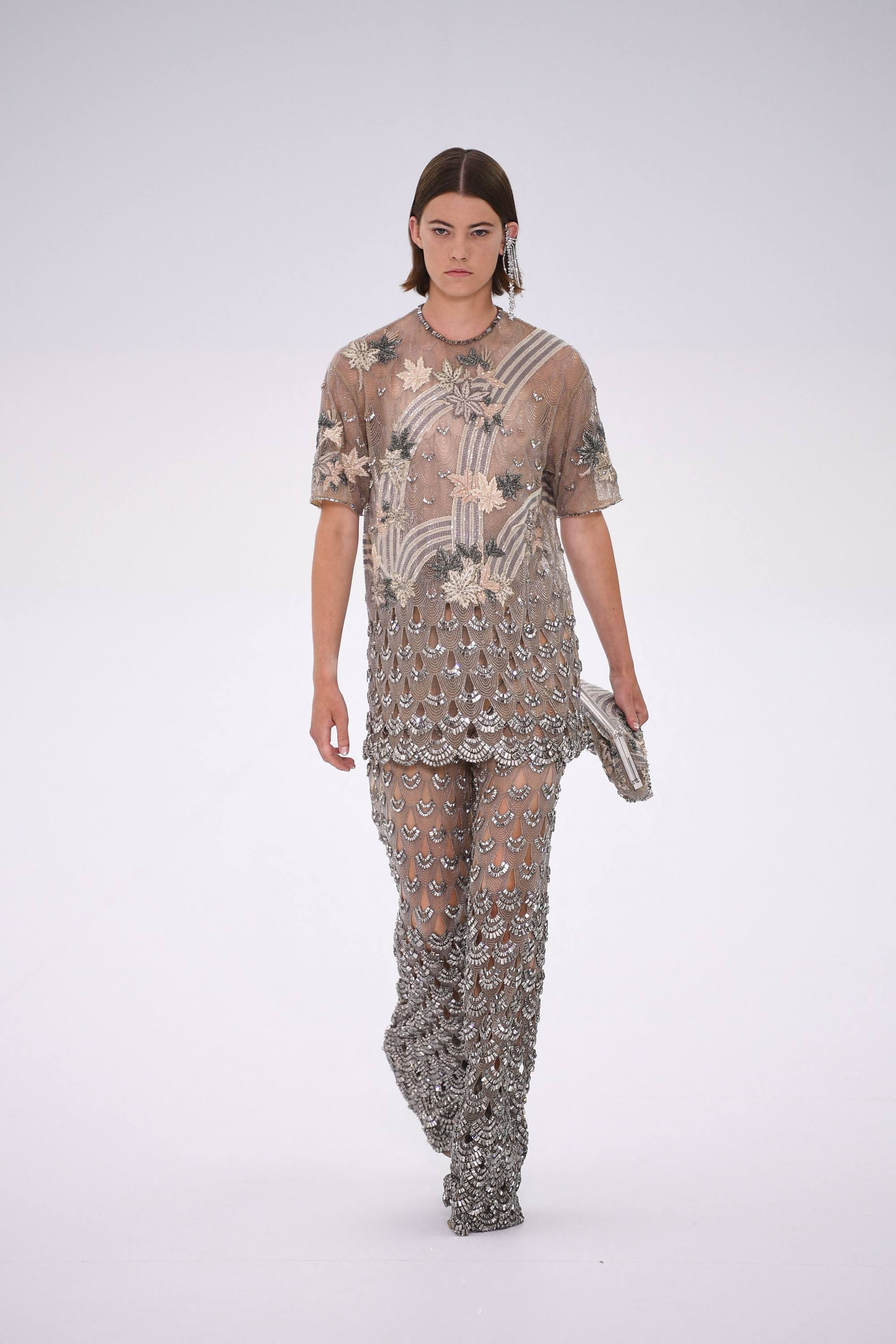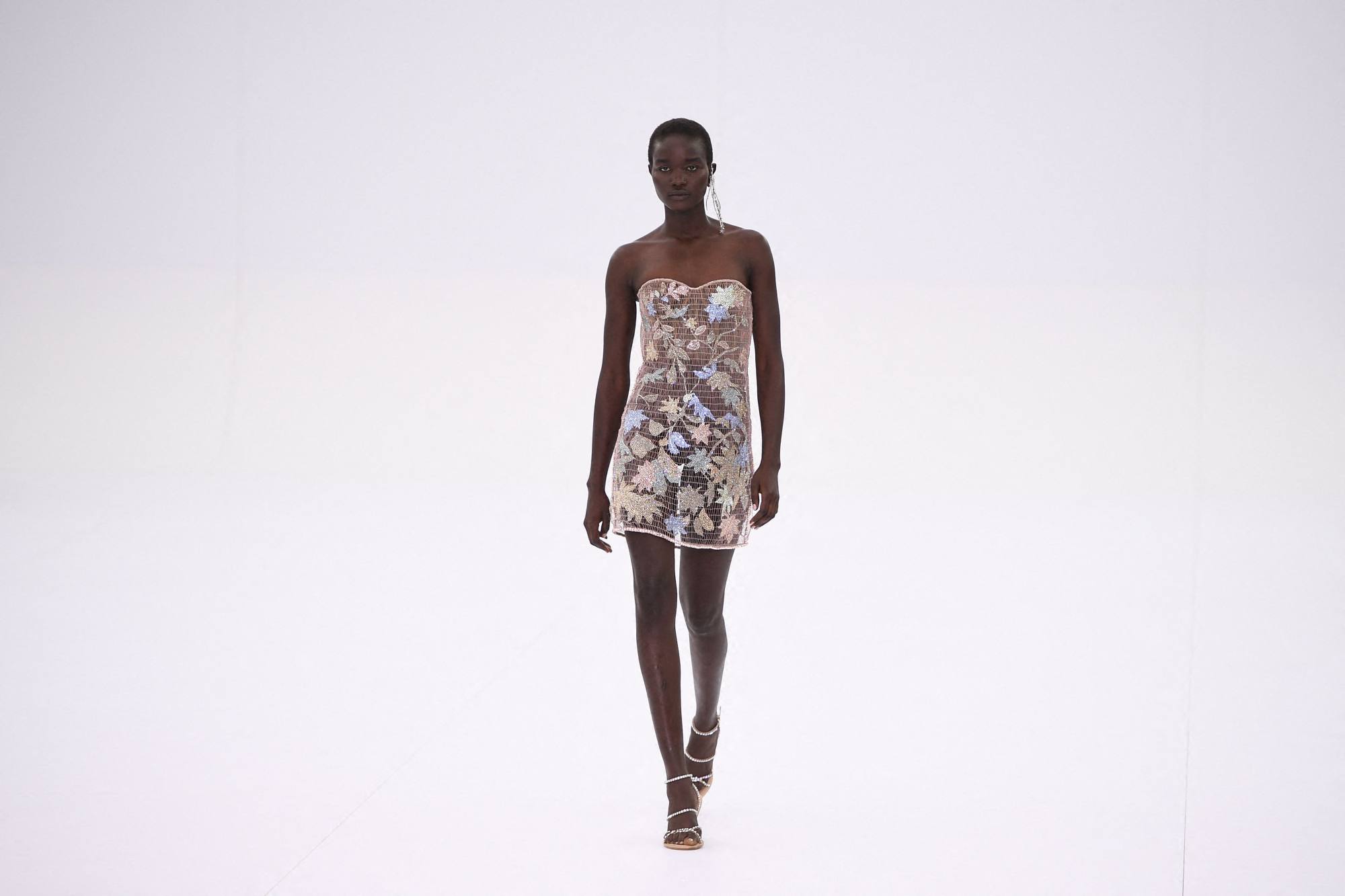 Kimono fabric from 18th century Kyoto – with beautiful patterning – was cut up into strips and shards to construct one abstract gown in grey and beige with a clean white sporty collar. Like many looks in this collection, it also had a futuristic feel.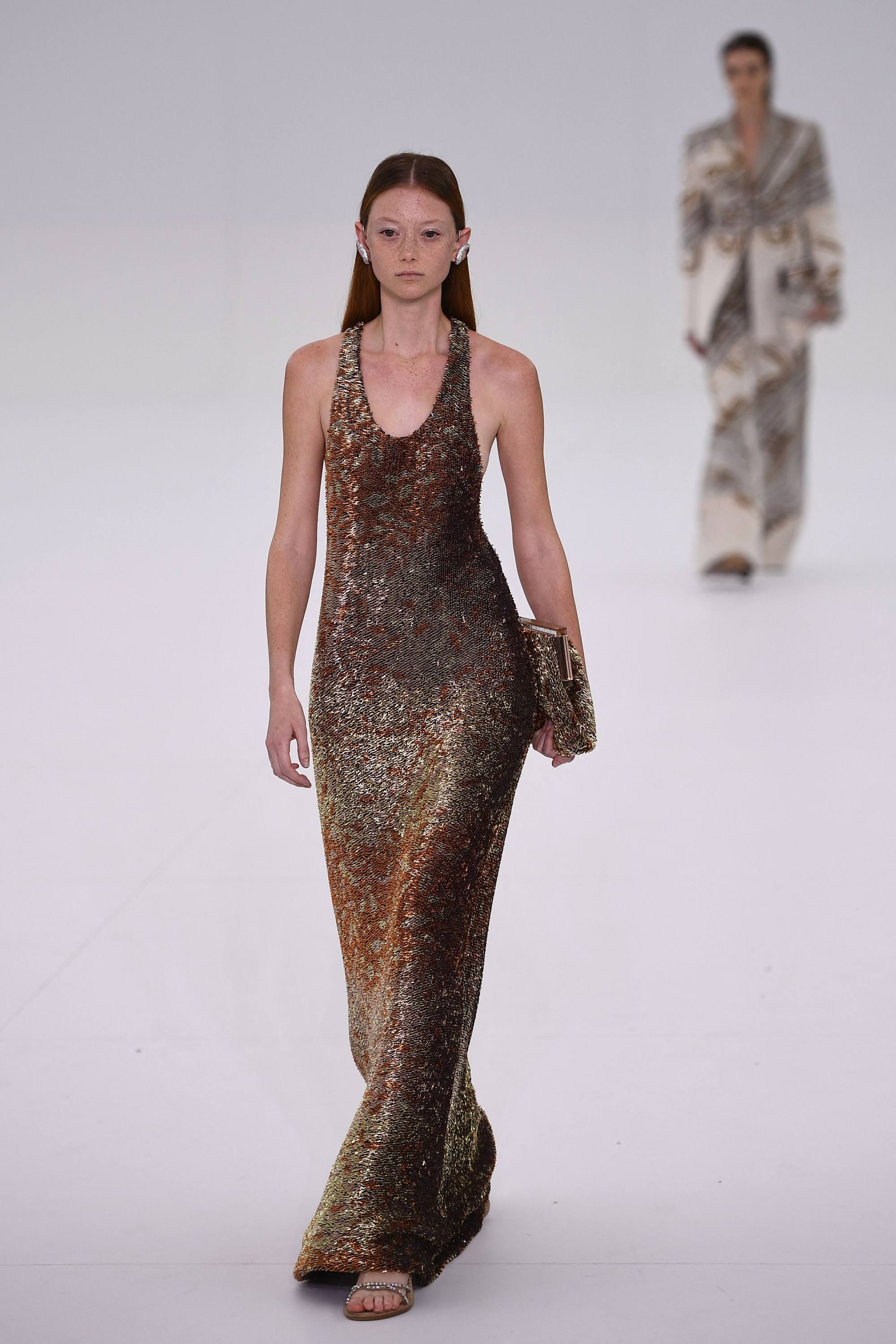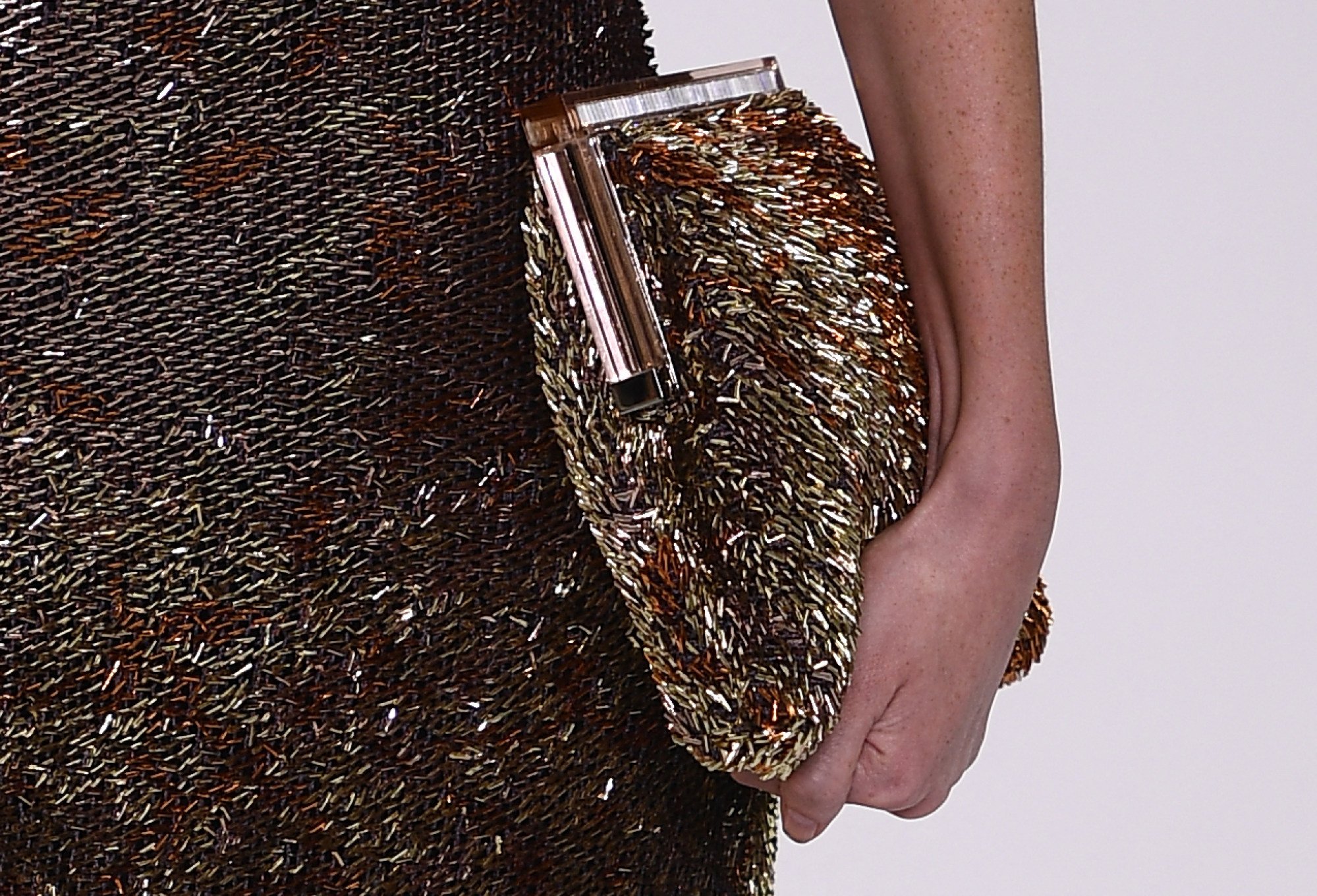 A sprinkling of sheer tulle gowns with Japanese maple leaves were the exception that proved the rule in this overall tasteful collection, which used humour and design quirks to keep energy levels up.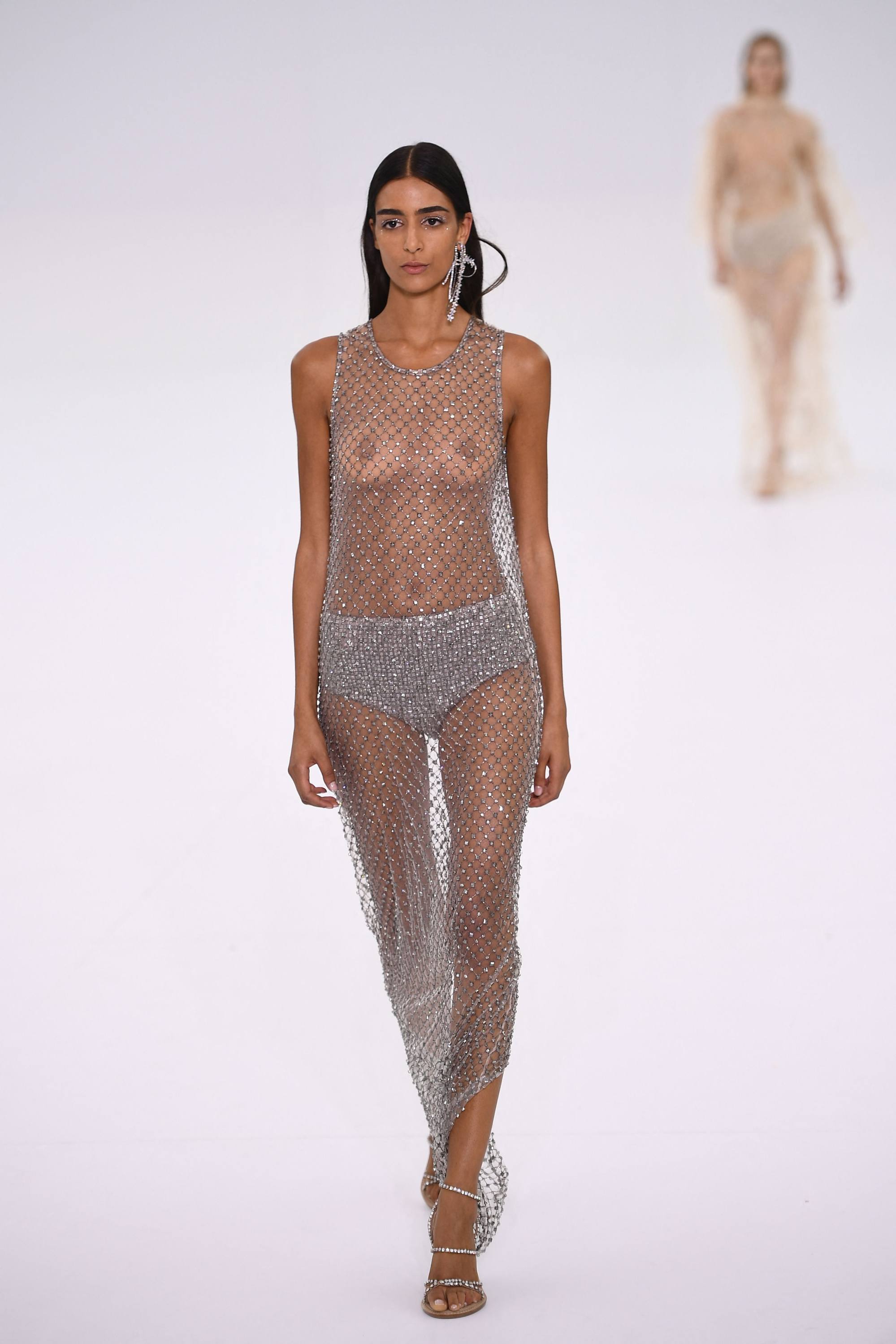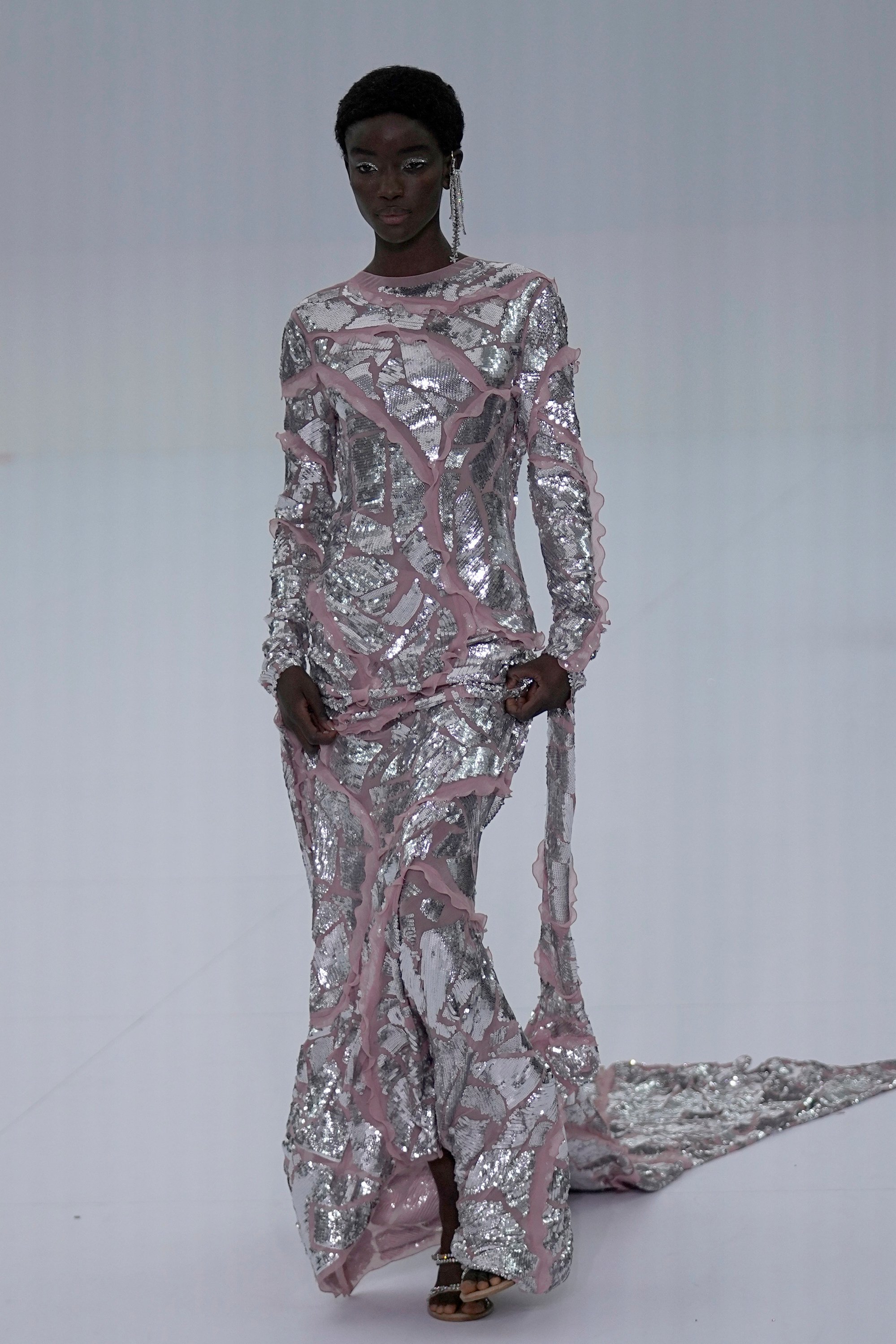 The shimmering floor-length gowns were the high in terms of creativity, aesthetics and fun. One dazzling floor-sweeping, silver tectonic panel dress sported another dress hanging from its back, incredibly, sweeping the floor a second time.

Bond star Lashana Lynch and K-drama star Song Hye-kyo were in the audience for a show that saw designer Kim Jones symbolically 'step away from Rome'
Kimono fabric from 18th century Kyoto and tulle gowns with Japanese maple leaves abandoned the brand's Italian heritage to embrace a bold but tasteful global aesthetic