Haute Joaillerie Edit: Messika's new high jewellery worthy of an Egyptian queen – the Parisian brand's evocative Beyond the Light collection draws on everything from hieroglyphs to the Eye of Horus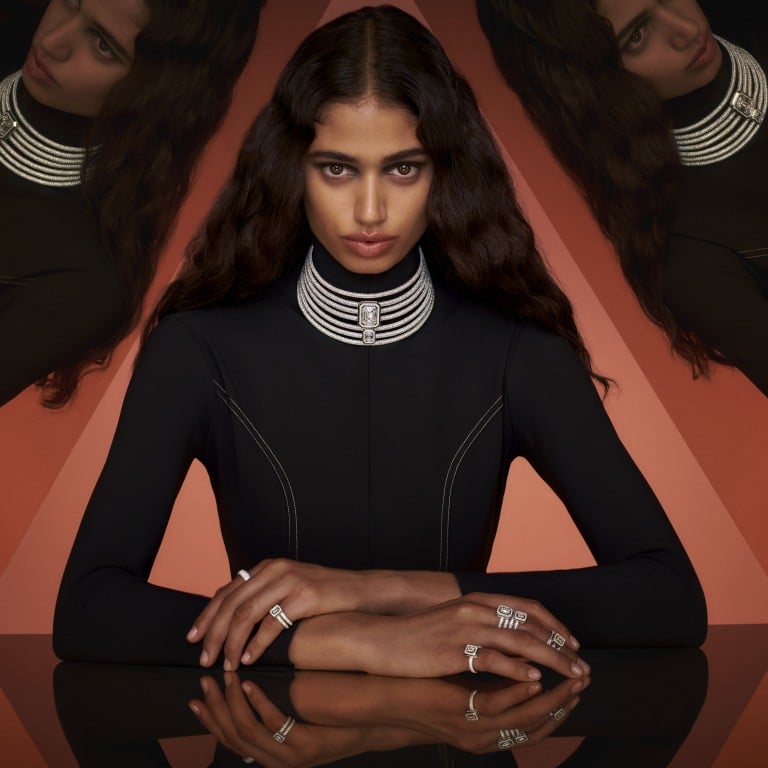 The exquisite aesthetics of ancient Egypt never go out of fashion. The civilisation that developed along the banks of the Nile around 5,000 years ago is famous for its mastery of design, seen in everything from its dazzling architecture to the intricate works of decorative craftsmanship, from jewellery to statuary, that still survive today. With its mastery of order and balance, and with its bold, graphical elements that have a distinctively modern feel to them, the art of ancient Egypt remains a source of inspiration to many to this day.
Rarely, though, has the style of the ancient kingdom been interpreted quite so dazzlingly as it has by Valérie Messika, artistic director of the Parisian jeweller that bears her name, in her new high jewellery collection, Beyond the Light. It channels the mystery of Egypt into a series of exceptional pieces that render its rich symbolism and imagery in a sumptuous palette of diamonds with white and yellow gold.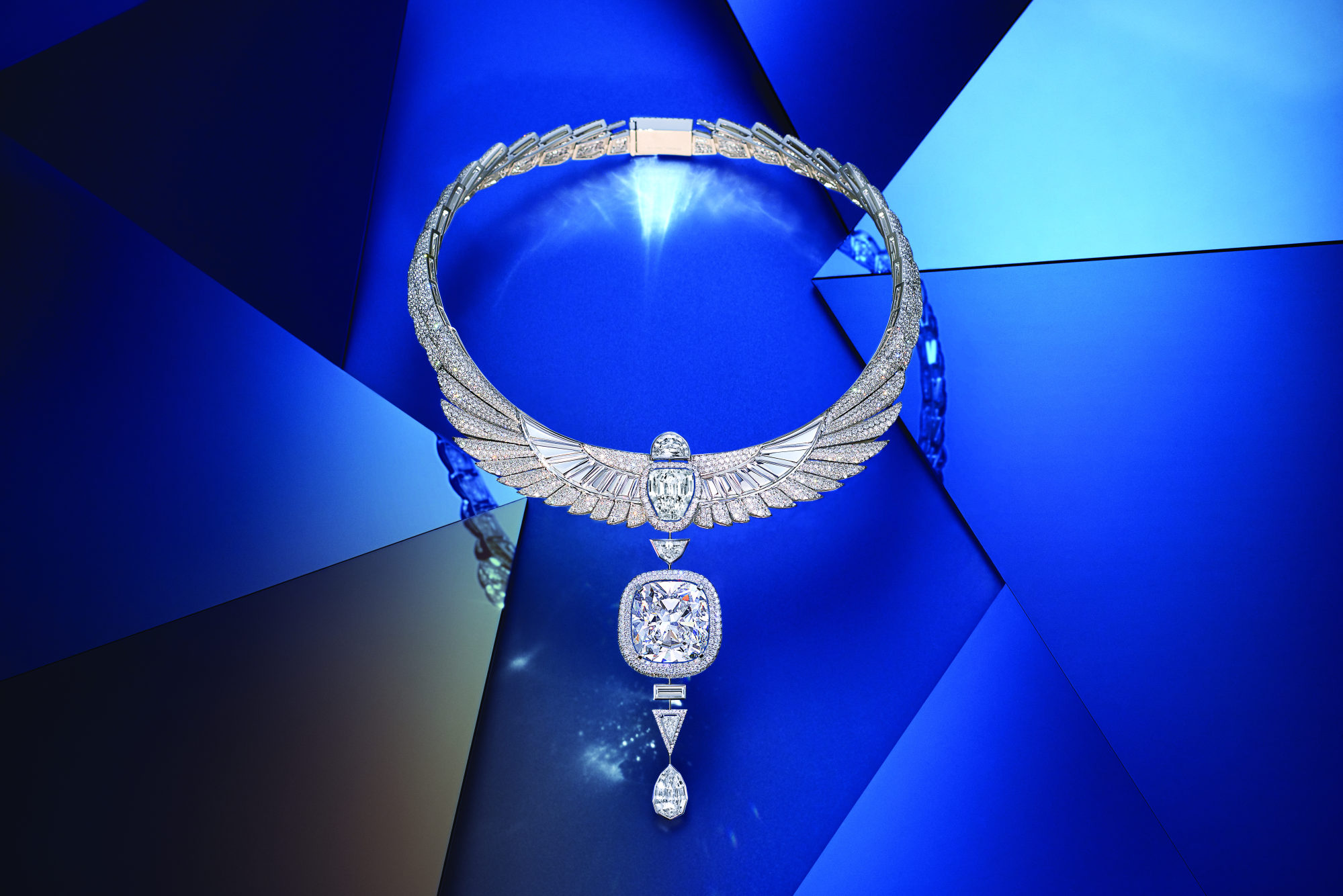 The centrepiece of that collection is the breathtaking Akh-Ba-Ka necklace. With a name that refers to the Egyptian conception of the soul, it features 15 diamonds all cut from the same 110-carat rough stone. A magnificent 33-carat sparkler sits at its heart, descending from a representation of the Egyptian winged scarab motif.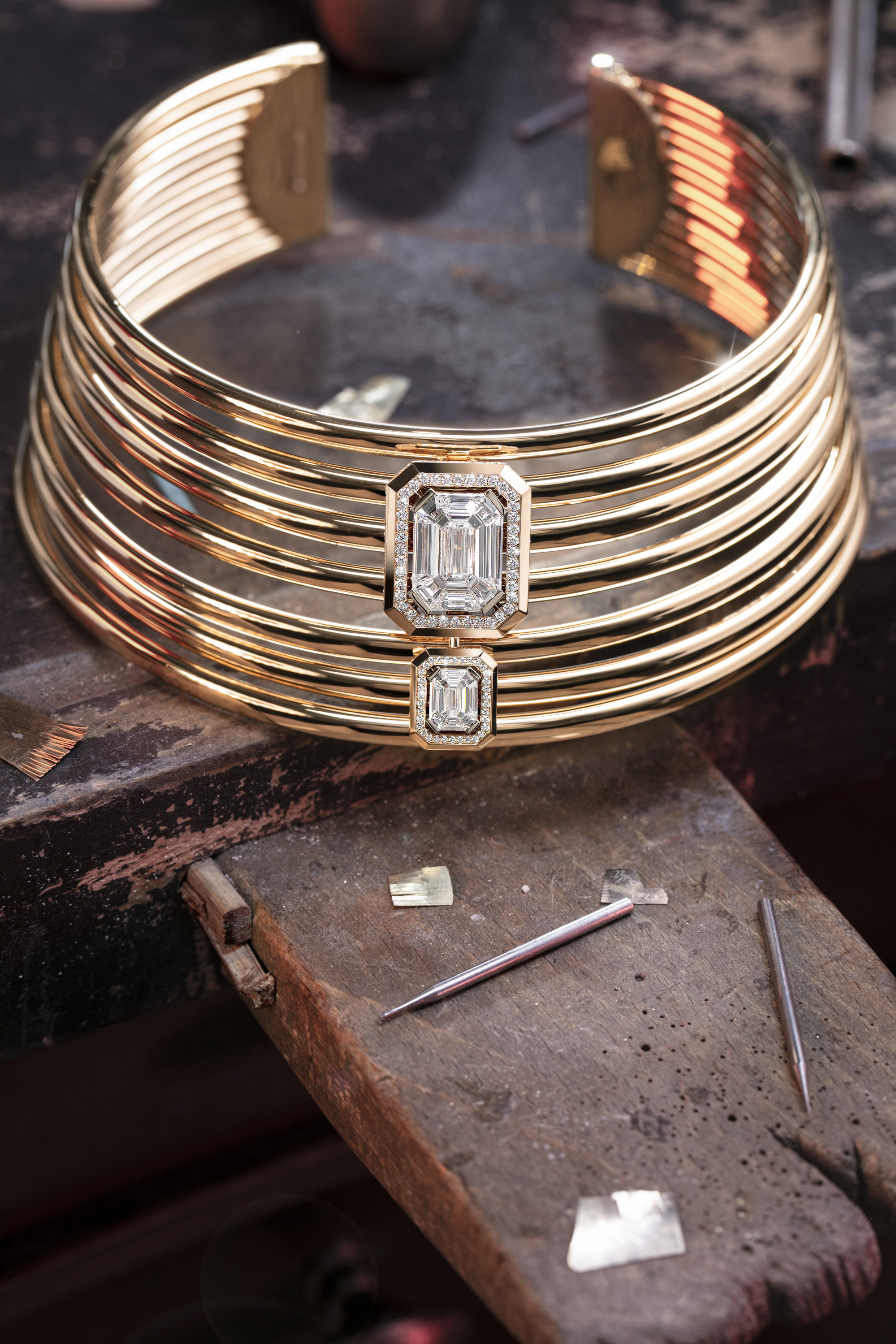 A powerful golden radiance emanates from the Golden Shield set, which unites the ancient and the modern. Alongside earrings and lip jewellery, it includes a spectacular choker, adorned by diamonds and fashioned by hand from a single yellow gold plate.
A set of seven concentric gold bands form the hypnotic heart of the Divine Enigma necklace, united by a pair of emerald-cut diamonds. Available in a choice of white or yellow gold, they are accompanied by a series of rings that echo the same motif.
Meanwhile the Move Iconica necklace and rings feature a series of variations on Valérie Messika's signature pattern, seen throughout her jewellery, which echoes the shape of cartouches, the oval outlines on Egyptian hieroglyphs that indicate royalty. Here they are arranged in links that give them a supple, flexible feel.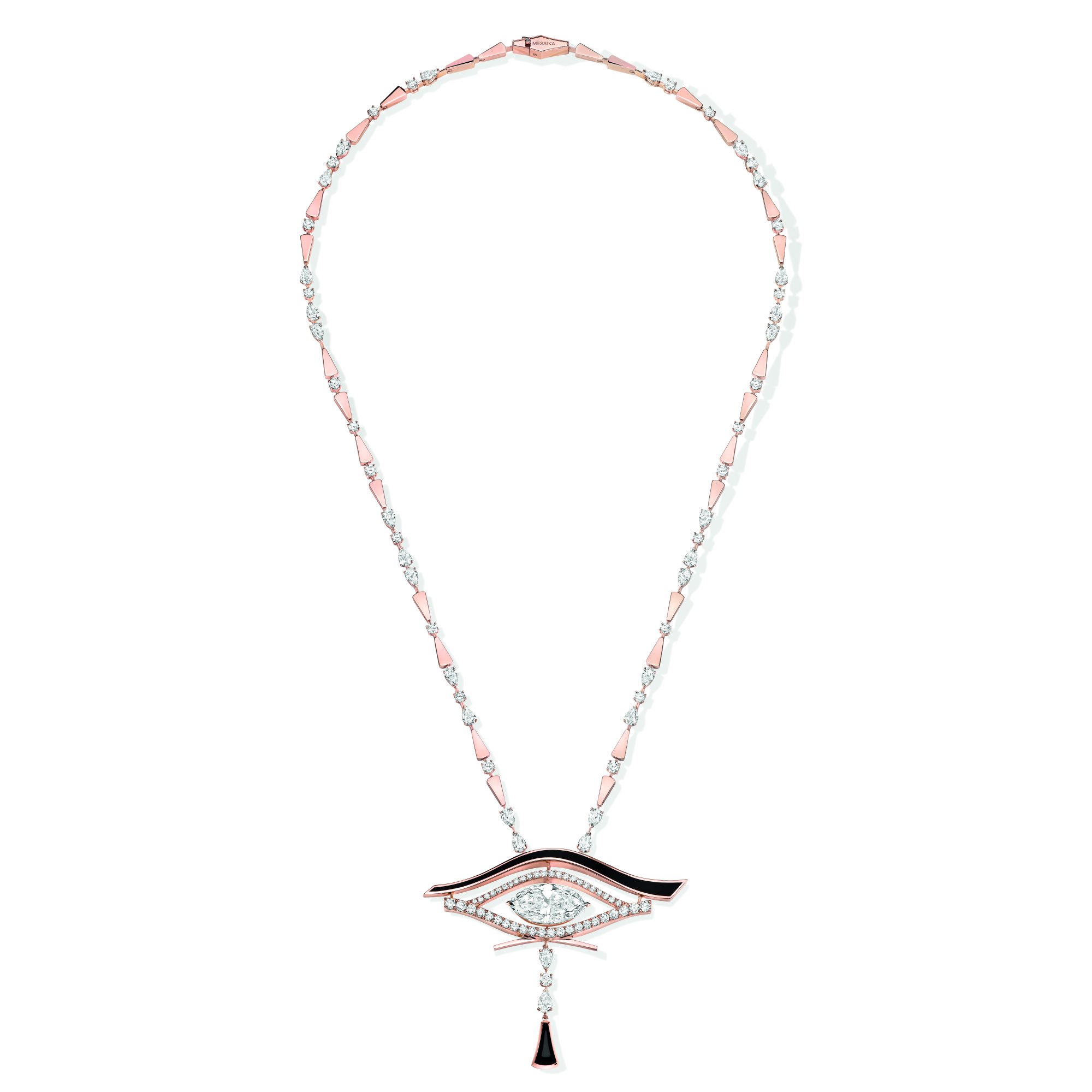 Wearers of the Oudjat amulet set will benefit from the protection of a symbol also known as the Udjat or Eye of Horus, traditionally regarded as a source of protection and healing. It is available as a ring, a bracelet and a necklace with a seven-carat diamond at its centre.
"Ancient Egypt was a civilisation that continues to fascinate all generations and cultures," says Messika. "It emanates a mystery, an almost magical aura that evokes eternity. It is also a world that instils a powerful and inspiring spirituality."
Founded in 2005, the Parisian jeweller has quickly built a reputation for its elegant geometric jewellery. As well as her flair for dazzling designs, Valérie Messika comes with quite a pedigree in the diamond industry, as the daughter of legendary diamond merchant André Messika. In 2020, the maison opened its first boutique in Hong Kong, located in Tsim Sha Tsui's Ocean Centre, complementing two others in Macau.

Parisian jeweller Valérie Messika has dug deep into the beliefs and symbolism of the ancient Egyptians to come up with the latest collection for her eponymous brand
From the show-stopping Akh-Ba-Ka necklace featuring 15 diamonds all cut from the same 110-carat rough stone, to a choker made from a single yellow gold plate