STYLE Edit: Richard Mille unveils the world's thinnest watch – the RM UP-01 Ferrari is a 1.75mm timepiece that perfectly fuses the craftsmanship of luxury watchmaker and carmaker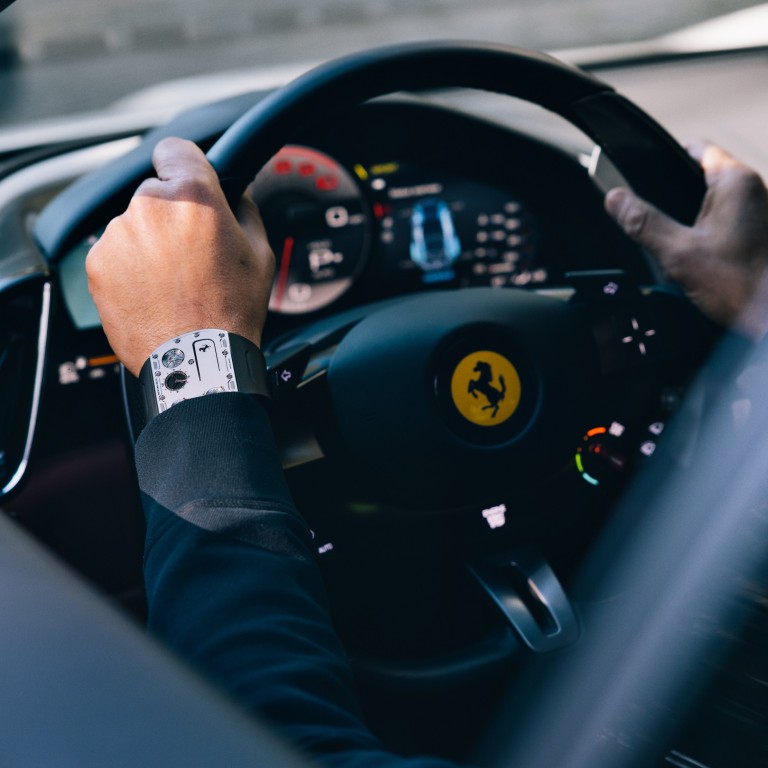 Many watchmakers claim to be innovative in their approach to design, and regularly herald their watches as great technological leaps forward. Almost all of them, however, are really just tinkering at the margins when compared to the mind-blowing RM UP-01 Ferrari, an ultra-thin, ultra-flat watch that looks like absolutely nothing that has gone before it.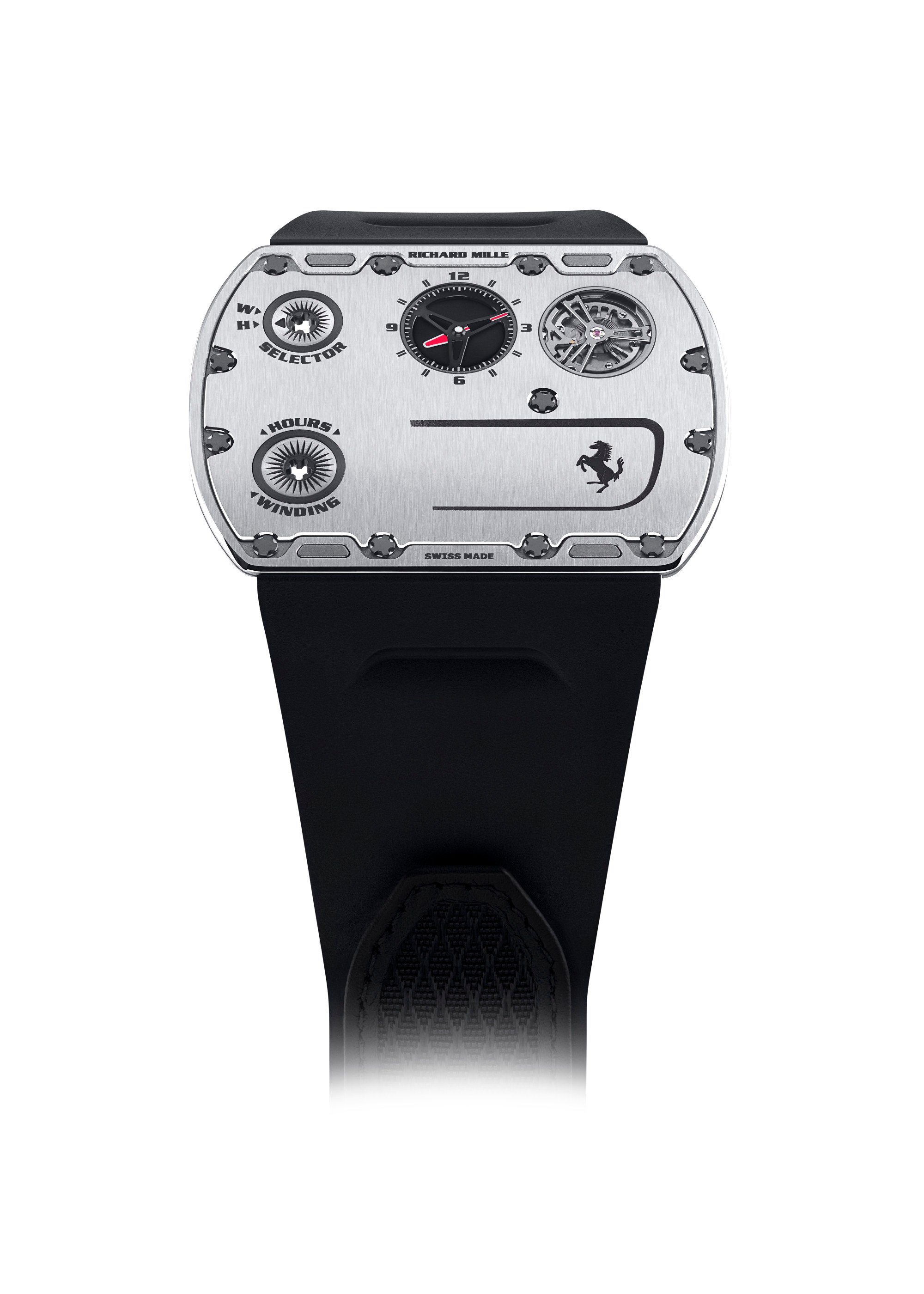 Ferrari and Richard Mille formalised
their official partnership
in 2021. A match made in heaven, thanks to the two companies' shared commitment to technological innovation and high performance, it has seen Richard Mille support Ferrari in Formula One and at various other levels of racing, as well as backing its driver academy and its Ferrari Challenge series for non-professional drivers.
Now the fruits of this multifaceted partnership also include a timepiece specifically inspired by Ferrari – and what a timepiece it is. A tour de force of horological innovation in both construction and aesthetics, the RM UP-01 Ferrari is the thinnest watch ever made, slimmed down to an astonishing 1.75mm. The result of more than 6,000 hours of development and laboratory testing, it involved throwing out conventional watchmaking wisdom and starting again from the drawing board.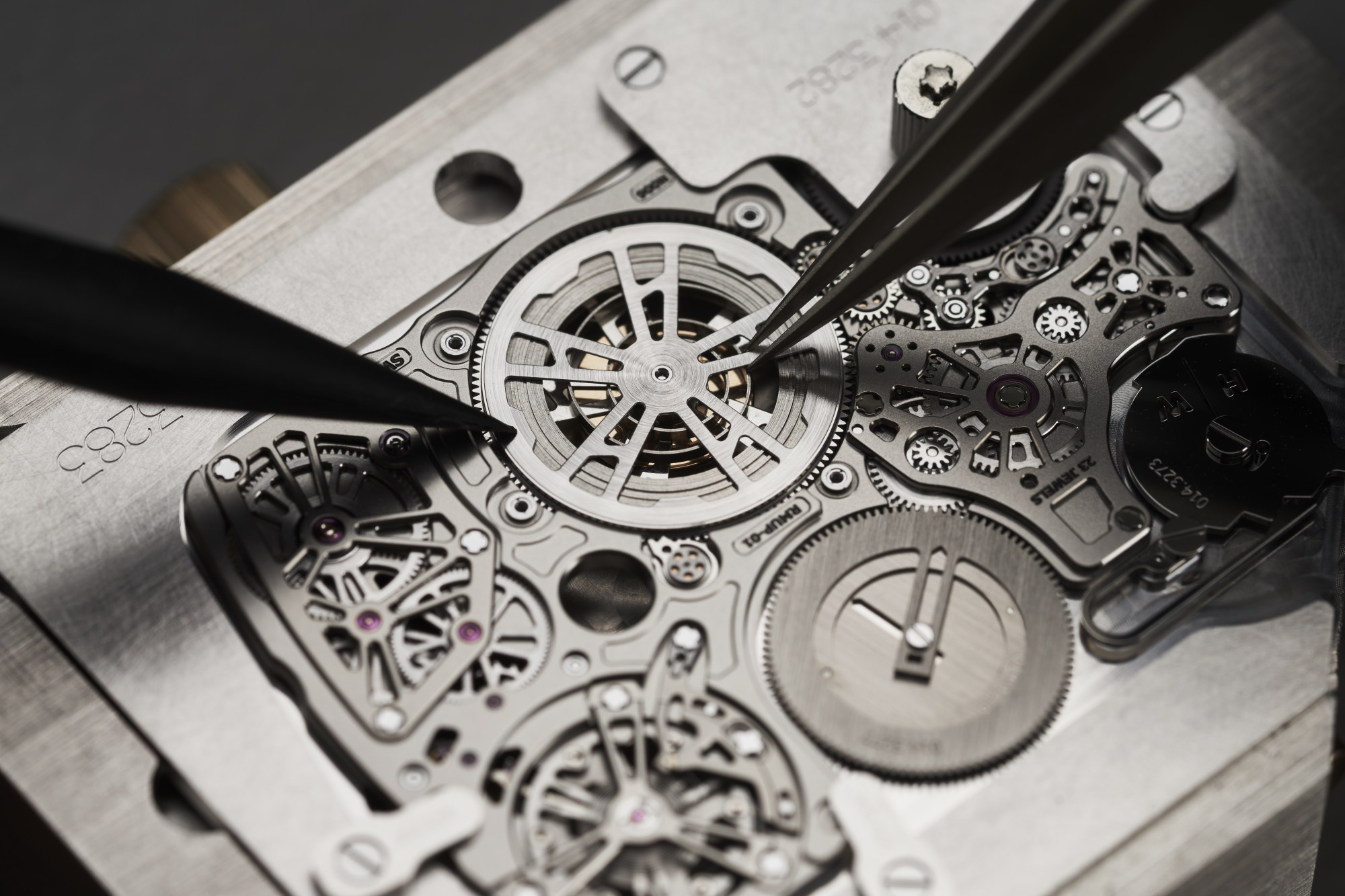 Perhaps most remarkable of all, the RM UP-01 manual winding movement with hours, minutes and function selector that powers the watch measures just 1.18mm thick, weighs just 2.82 grams and yet still manages to hold a power reserve of 45 hours. That movement is entirely contained within the case, as in traditional watch design, rather than the caseback forming the baseplate of the movement, which makes the technical feat of slimming it down so far even more challenging.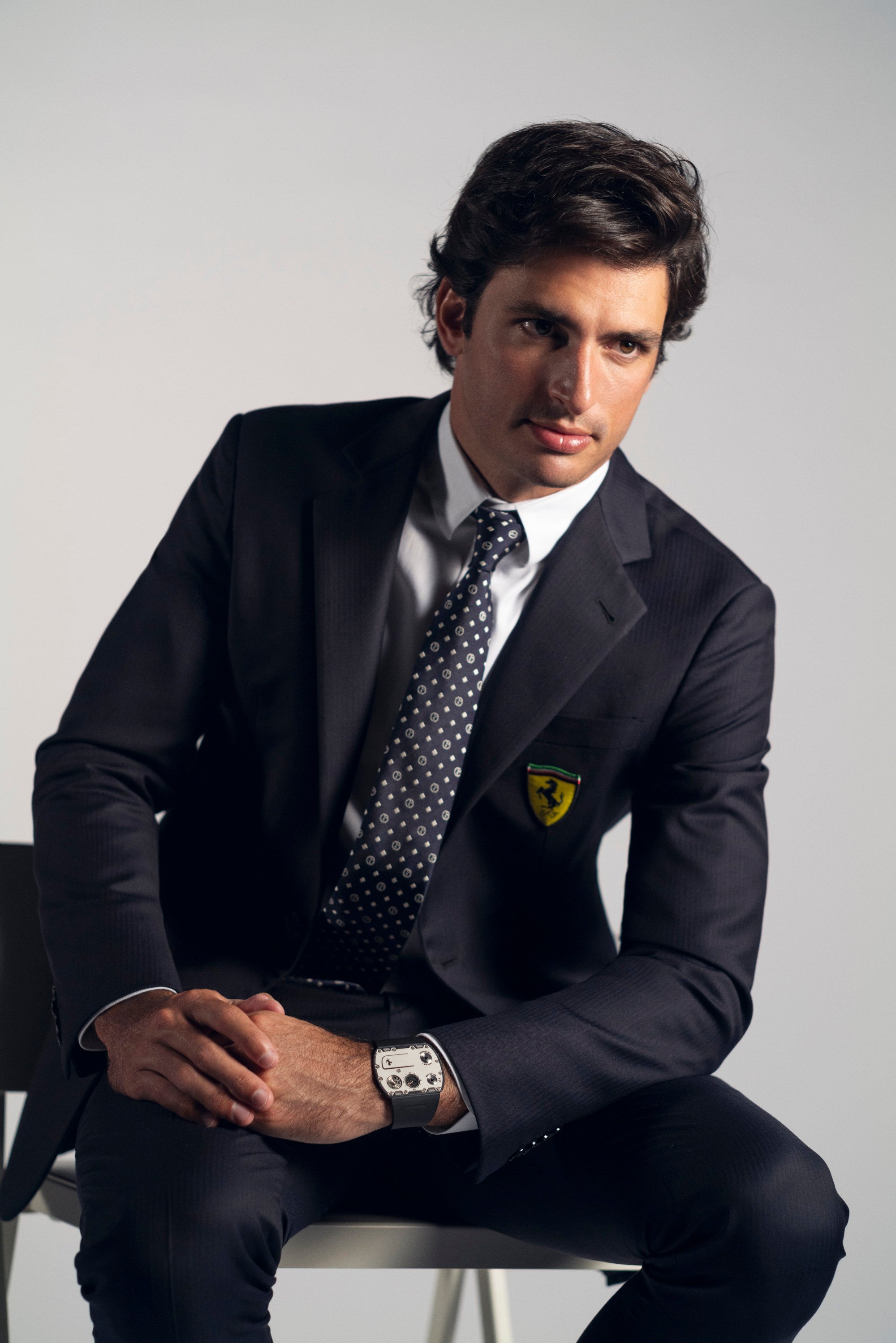 The case is made entirely from of grade 5 titanium, as are the baseplate and the skeletonised bridges. The dramatic readout, which takes its cues – unsurprisingly – from the dashboard of a high performance car, is radically different from anything you've ever seen on a watch dial before.
The RM UP-01 Ferrari is available in a limited edition of 150 timepieces and, as with a Ferrari vehicle, you can be certain no one will ever mistake yours for anything else.

Driver Carlos Sainz has modelled the watch, made of grade 5 titanium with a readout inspired by a racing car dashboard and measuring just 1.75mm thick, while weighing only 2.82 grams
It took 6,000 hours of development to get from the drawing board to reality for the watch, which will be limited to just 150 pieces