Yes, the Aurora Diamante fountain pen costs US$1.47 million – here's why, plus 3 more super-fancy writing pieces from Cartier, Montegrappa and Mont Blanc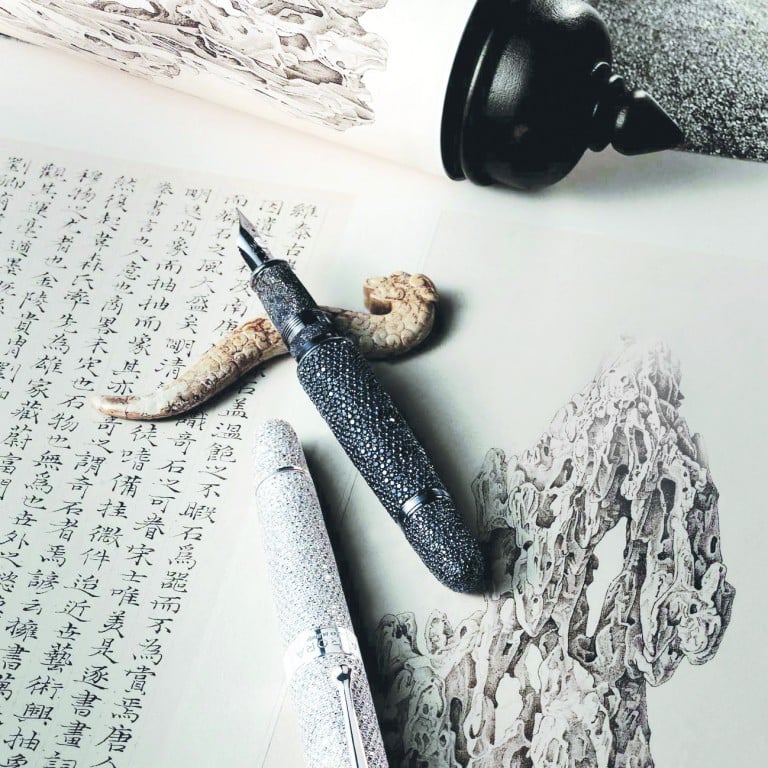 What: Aurora Diamante
How much: US$1.47 million approx
Why: There are certain objects that carry a symbolism that far exceeds their material purpose. A fountain pen is one such item. Once a status symbol for working professionals, its quality was not only seen in the product itself, but also in its users' resultant penmanship.
Aurora, Italy's first fountain pen company, was founded in 1919 in Turin by textile manufacturer Isaia Levi. The brand's name, evoking the Roman goddess of the dawn, was designed to inspire a sense of rebirth and optimism – traits eagerly sought following the end of World War I.
Today its reputation spans the globe and its craftsmen have become synonymous with the "made in Italy" trademark and the quality it stands for. Keeping its heritage at the centre of its values, the brand's pens are still made in the same workspace that they were a century ago.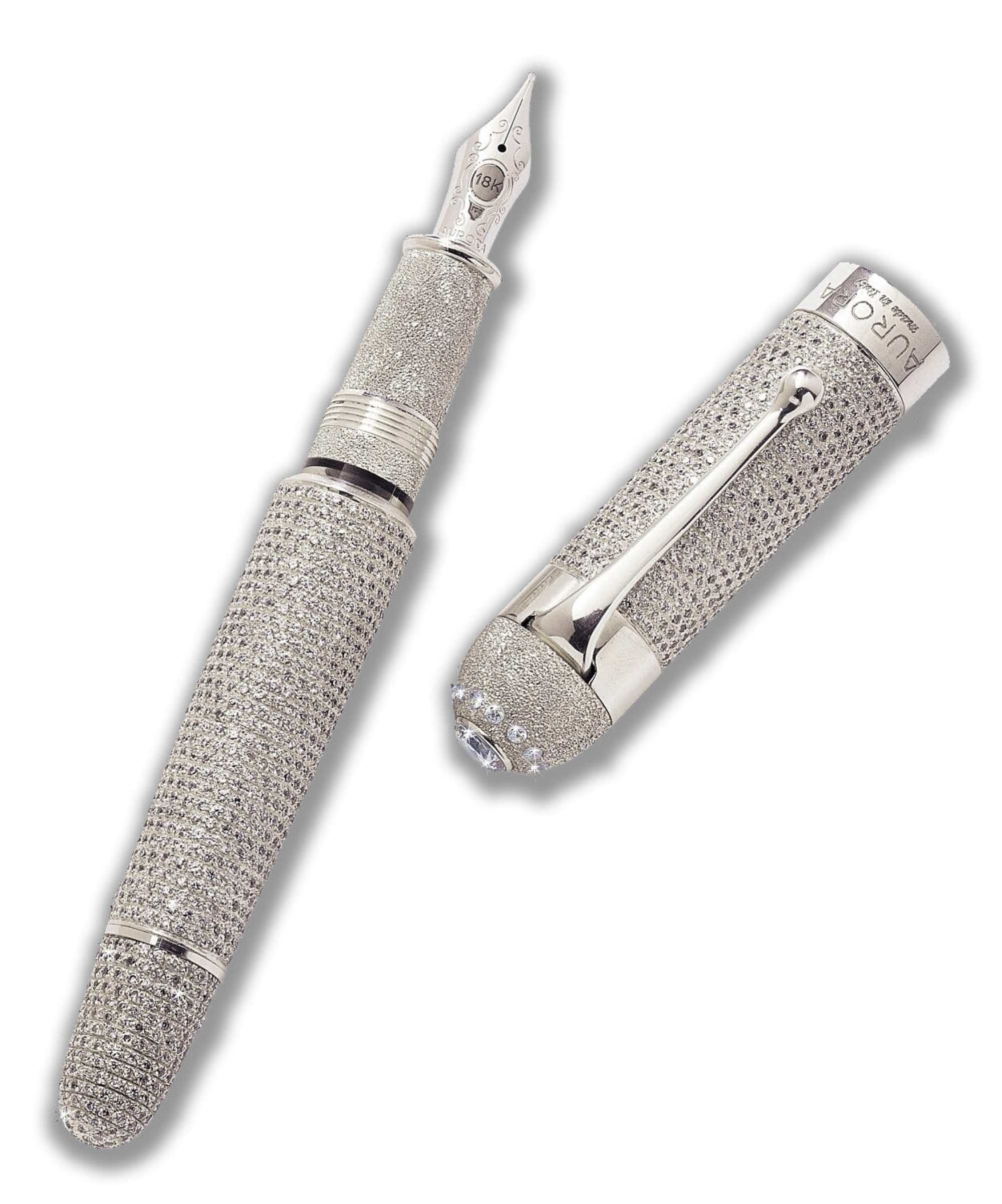 The pens feature solid platinum barrels and gold nibs handcrafted in Turin, which are then finished with iridium – a metal derived from platinum – giving the written word a precise finish, while the shape of the nib can be customised to suit each individual and adapted to left- or right-handed writers. The pens also feature a hidden reservoir, allowing them to be used even once they have seemingly run out of ink.
Made to the exacting technical specifications the makers have long been known for, the Aurora Diamante is not just a high-calibre writing instrument, but a highly coveted work of art too.
Each Diamante is said to take up to two years to make thanks to its intricate detailing in the shape of high jewellery – 1,919 De Beers cabochon diamonds, a tribute to the brand's founding date, that weigh in at over 30 carats in total. Unsurprisingly, this diamond-encrusted exterior makes the Aurora Diamante one of the world's most expensive pens, bearing a value far exceeding the sum of its parts.
The level of precision and craftsmanship required to make each pen have led to an understandably limited production too – it's thought that just one Aurora Diamante is released each year, its exclusivity only adding to its allure.
Three more super-fancy pens
Mont Blanc The First Ascent Limited Edition 333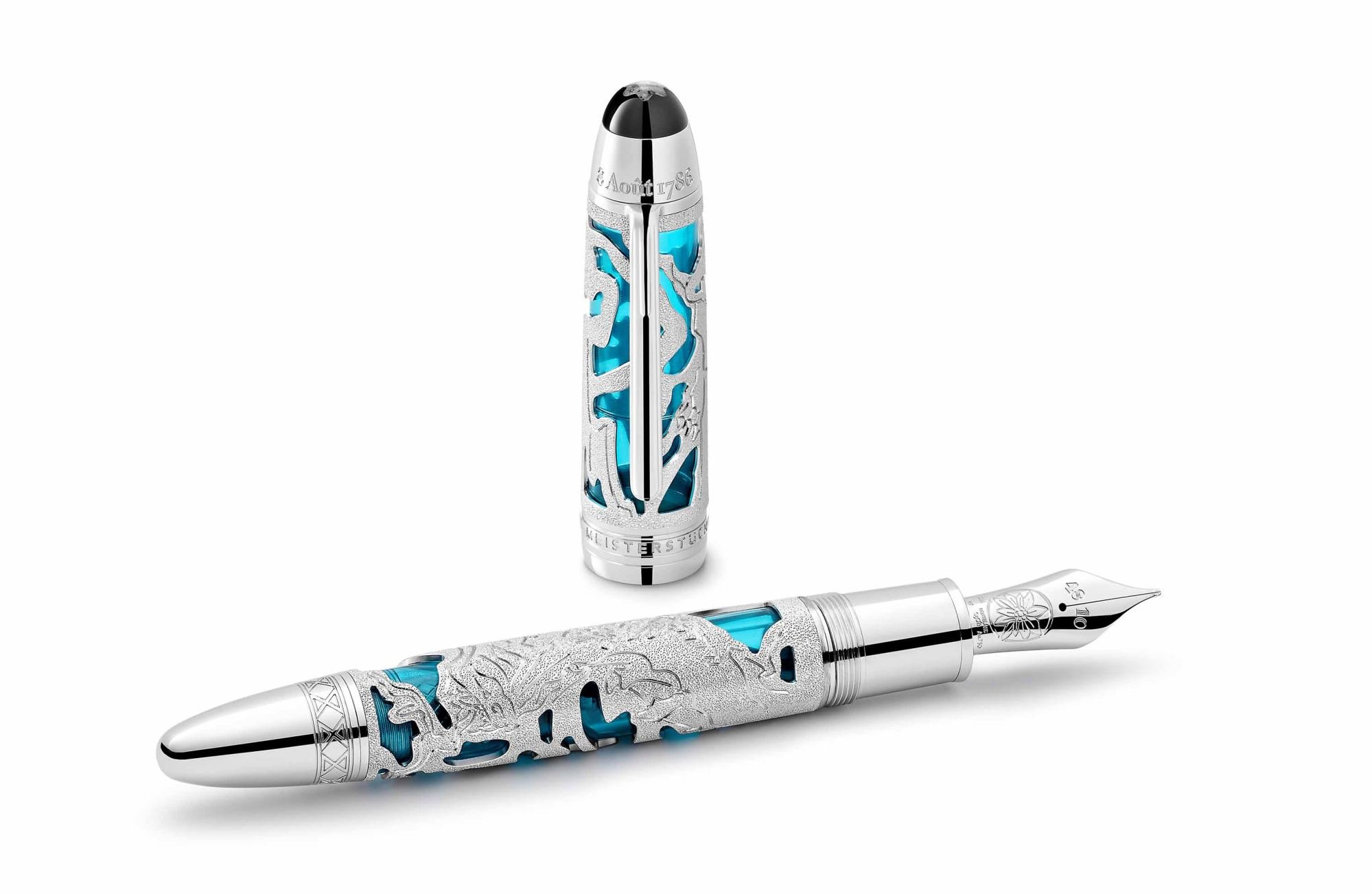 Inspired by the historic first successful climb of the mountain in the French Alps, the 333 depicts the Mer de Glace glacier, said to be shaped like a monster that inhabits the peak's northern slope. Engraved into a solid gold, rhodium-coated exterior, blue lacquer represents the glacier, while the maison's emblem is etched in granite sourced from the eponymous mountain itself, US$200,000
Cartier Crocodile Décor

One of just 10 individual pens, this 18k yellow gold case bears an intricate crocodile skin-like pattern, while the cap and base each carry an ornate crocodile decorated with diamonds and with striking emerald eyes. The ends of the pen are also adorned with gems: a period cabochon at the top and a citrine cabochon at the bottom, US$100,000
Montegrappa Madonna della Seggiola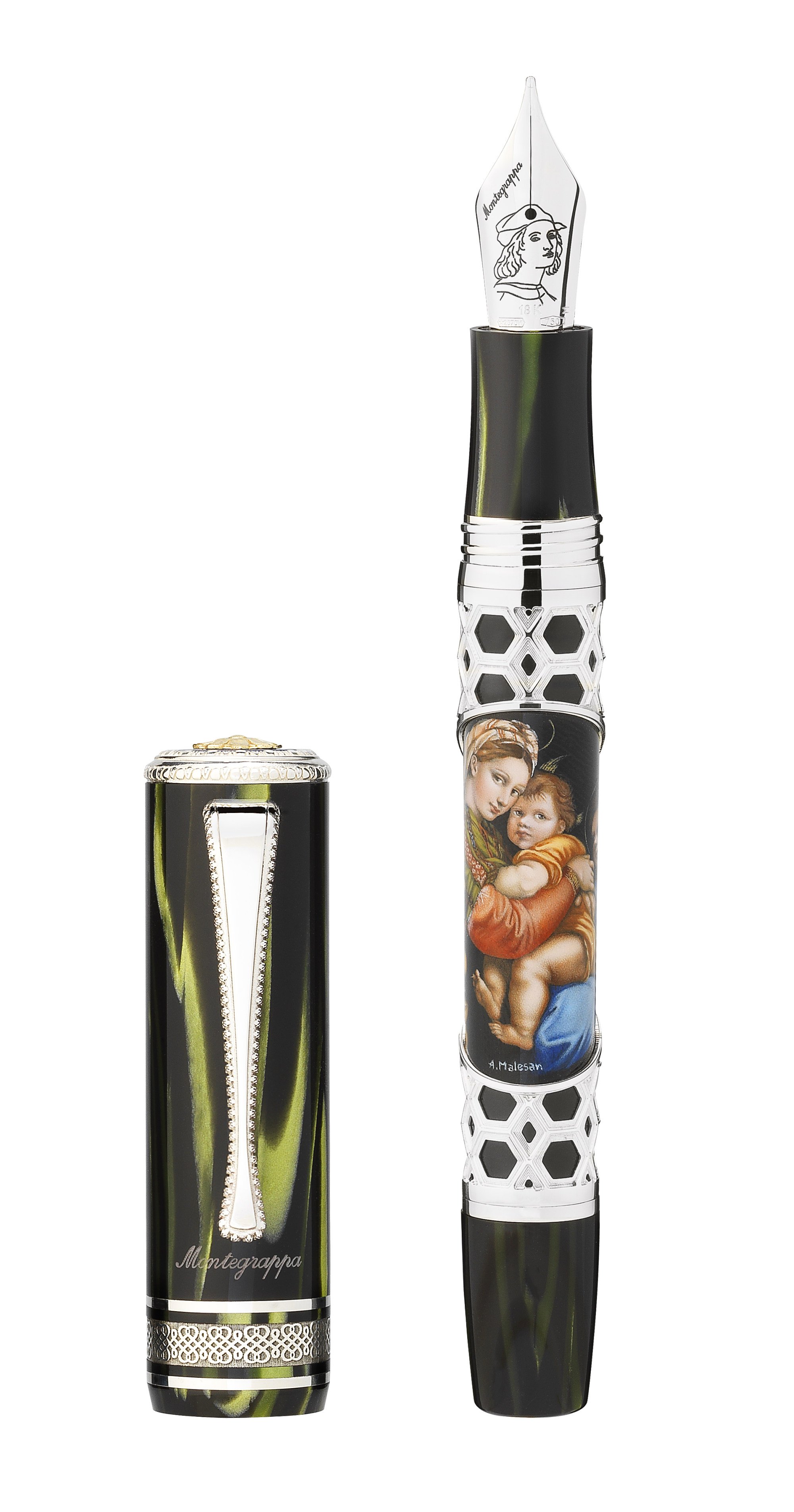 The Madonna della Seggiola is one of a series of five pieces designed to commemorate high Renaissance master Raphael on his 500th birthday, each bearing a miniature of one of his 16th century Florentine works recreated on the pen's barrel and surrounded in sterling silver and 18k gold detailing, US$27,000

Italy's first fountain pen company went all out with a piece featuring solid platinum barrels, gold nibs and 1,919 De Beers cabochon diamonds – a tribute to the firm's founding date
US$100,000 for an 18k gold Cartier Crocodile Décor – the Mont Blanc The First Ascent Limited Edition 333 costs double and the Montegrappa Madonna della Seggiola celebrates Raphael