STYLE Edit: Henry Jacques brings the Les Toupies fragrances to Hong Kong – three complementary pairs of his and hers scents featuring stunning flacons to match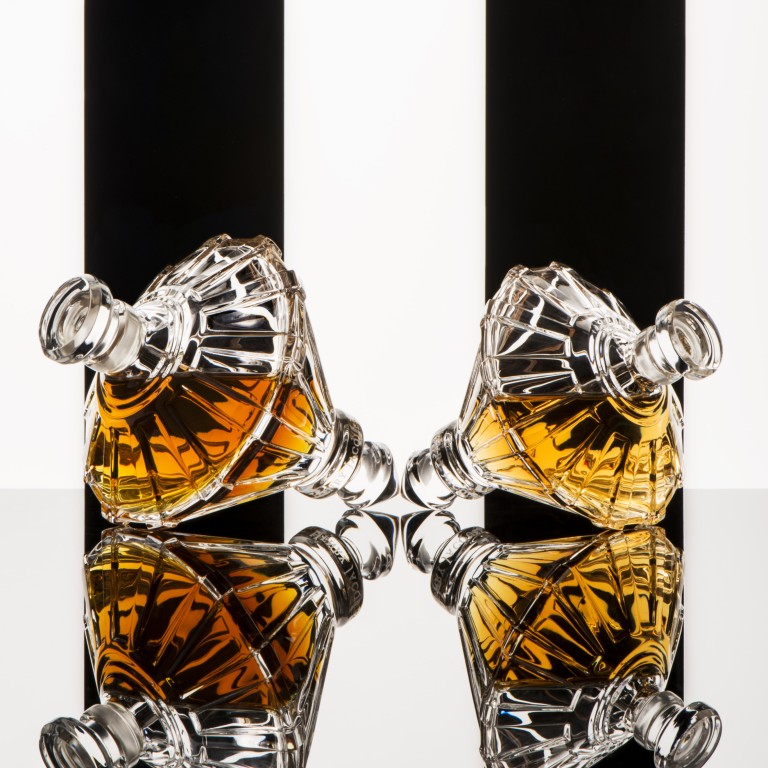 French fragrance house
Henry Jacques
is recognised globally for its mastery of fine perfumery, creating unique olfactory expressions from the very finest ingredients that are always entirely out of the ordinary – and also for complementing those scents with
containers every bit as rare
, spectacular and sought after. Never has that been more emphatically the case than with the beautiful Les Toupies, part of the perfumier's Les Exceptions Collection.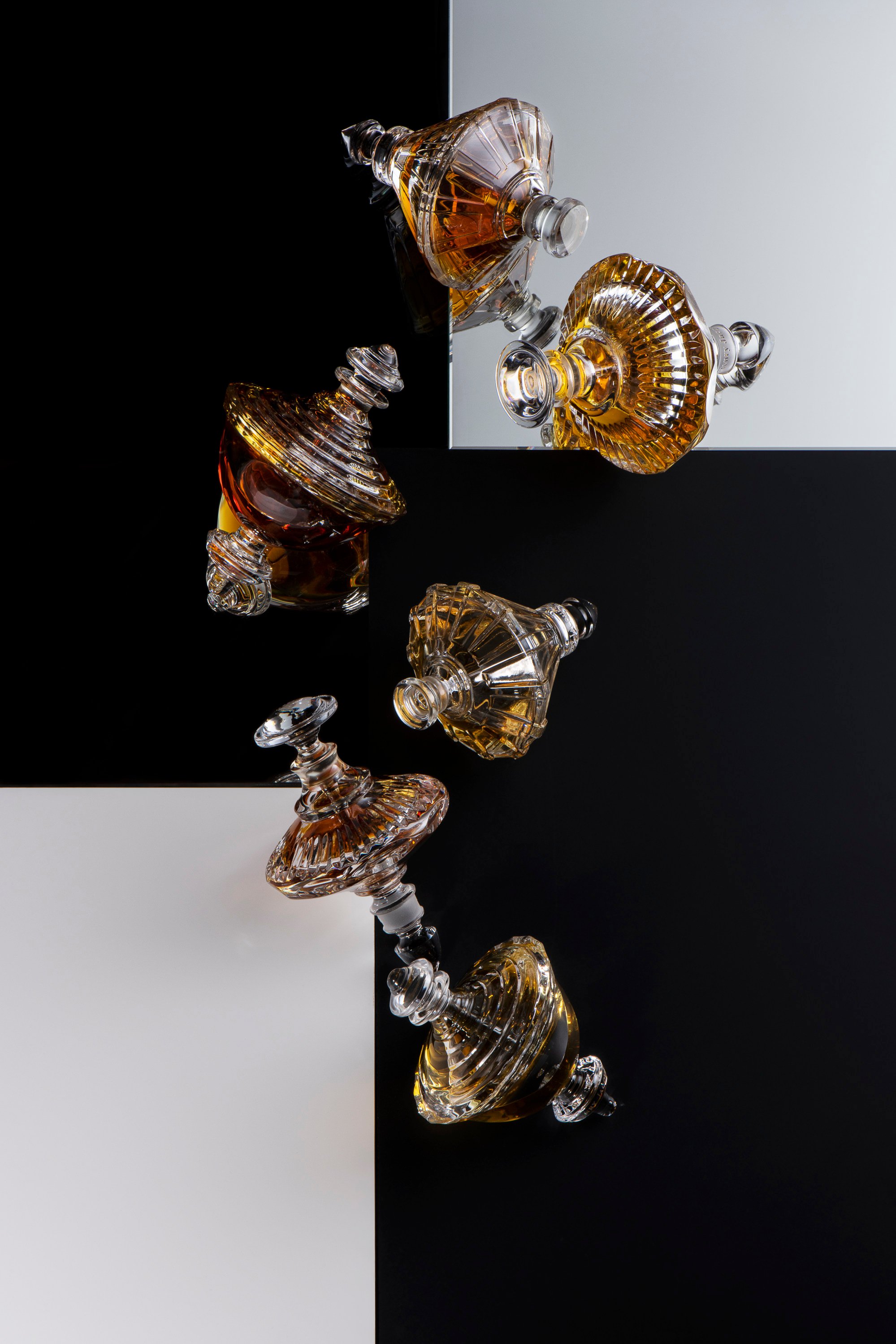 Meaning "the spinning tops", it comprises three pairs of perfumes, each featuring a harmonious combination of one masculine and one feminine expression. Each of the perfumes is contained in a cut glass flacon resembling a spinning top of intricate sculptural beauty that complements the precious liquid within. All recognisably from the same family but each having its own design, the flacons are made entirely by hand, and were the result of more than three years of painstaking development work under the direction of the brand's artistic director Christophe Tollemer.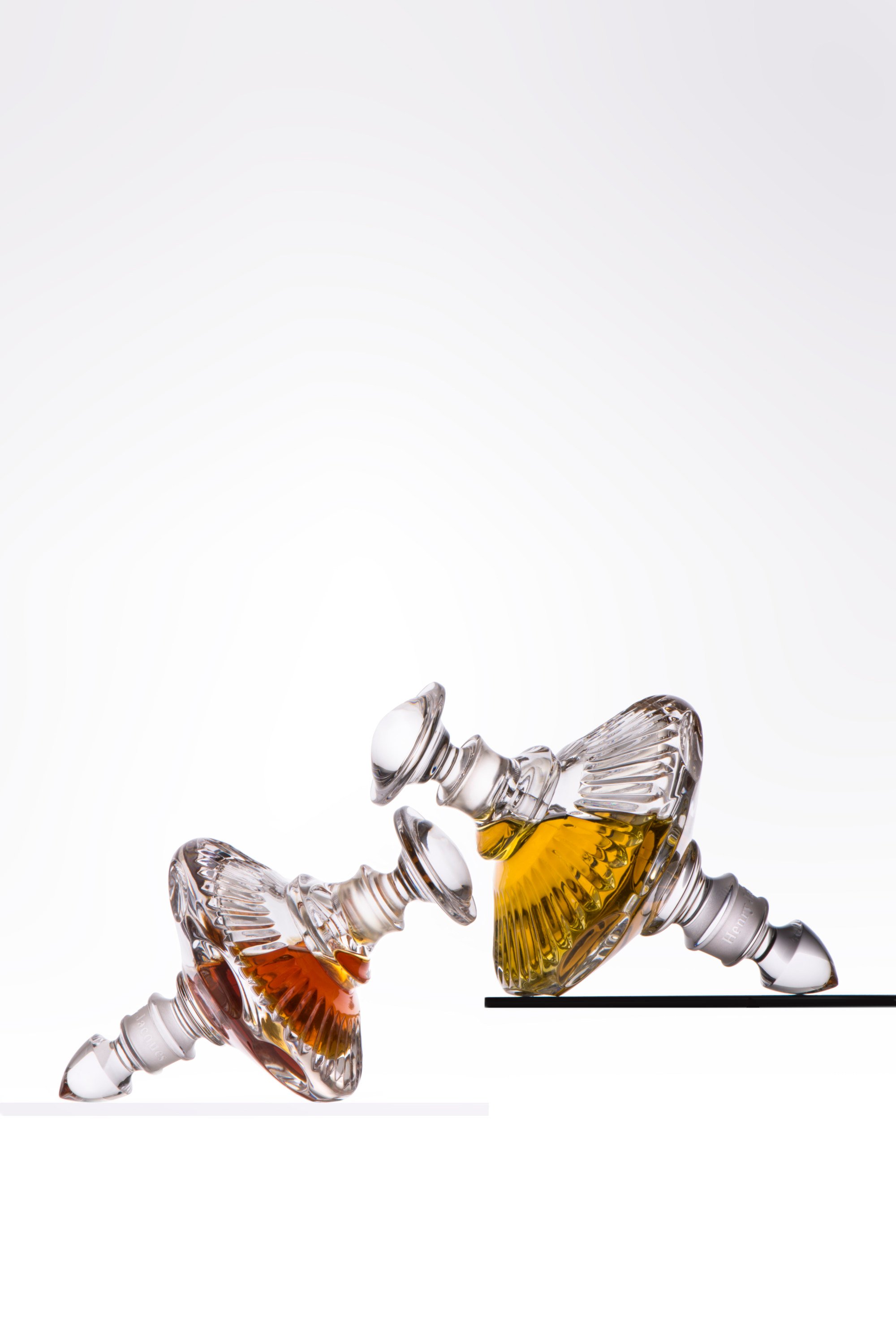 The first of the three pairs of scents, known as Mr H and Mrs Y, is designed to evoke the essence of French elegance and also to depict a love story. The flacons containing these two perfumes are tapered before bulging sharply at the middle, the central chamber shaped like a fairground carousel or a kind of scalloped flying saucer. Slightly differing in size, with the flacon containing Mr H larger than the one containing Mrs Y, they house perfumes that complement each other but offer a different emphasis: the former more assertive, the latter more delicate. Mr H features notes of cedar leaf, geranium, sandalwood, tobacco, amber and patchouli, while Mrs Y summons up scents of ylang-ylang, Damask rose, jasmine, iris, wild lily of the valley and tonka bean.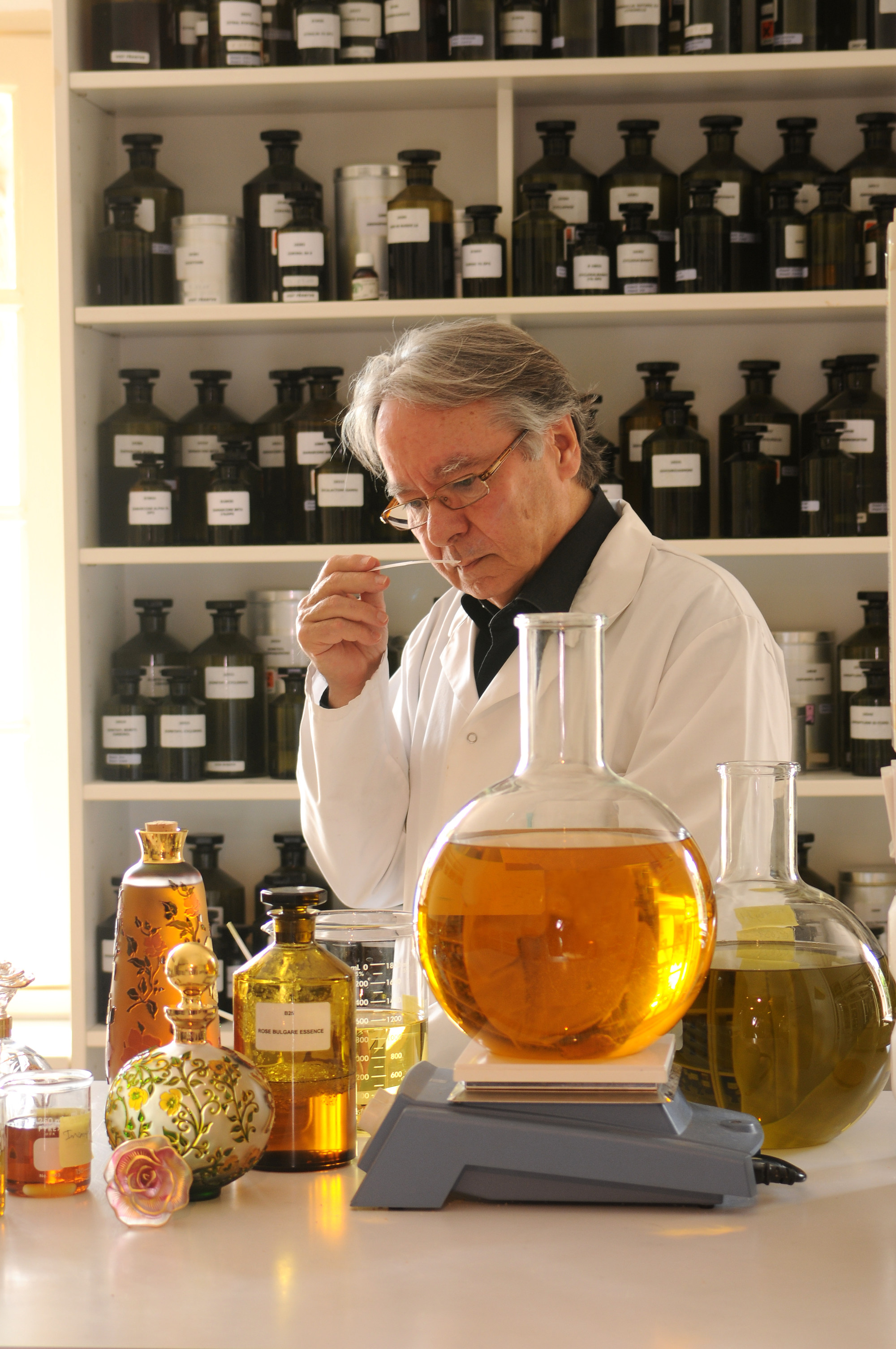 For the second pairing, No 16 and No 81, Henry Jacques let its imagination run wild. While still based on the principles of classical perfumery, these two are innovative, modern creations that came about as the result of two years of research, and that complement familiar ingredients with some lesser known ones. No 16 features gardenia, ylang-ylang, rose de mai, iris, ambrette seed, white musk and vetiver, while No 81 showcases fragrances of hesperidium, bergamot, grapefruit, oudh el Dehen, ginger, musk, sandalwood and tonka bean. They're contained in architectural flacons featuring bold, clean lines that form a shape almost like brilliant cut diamonds.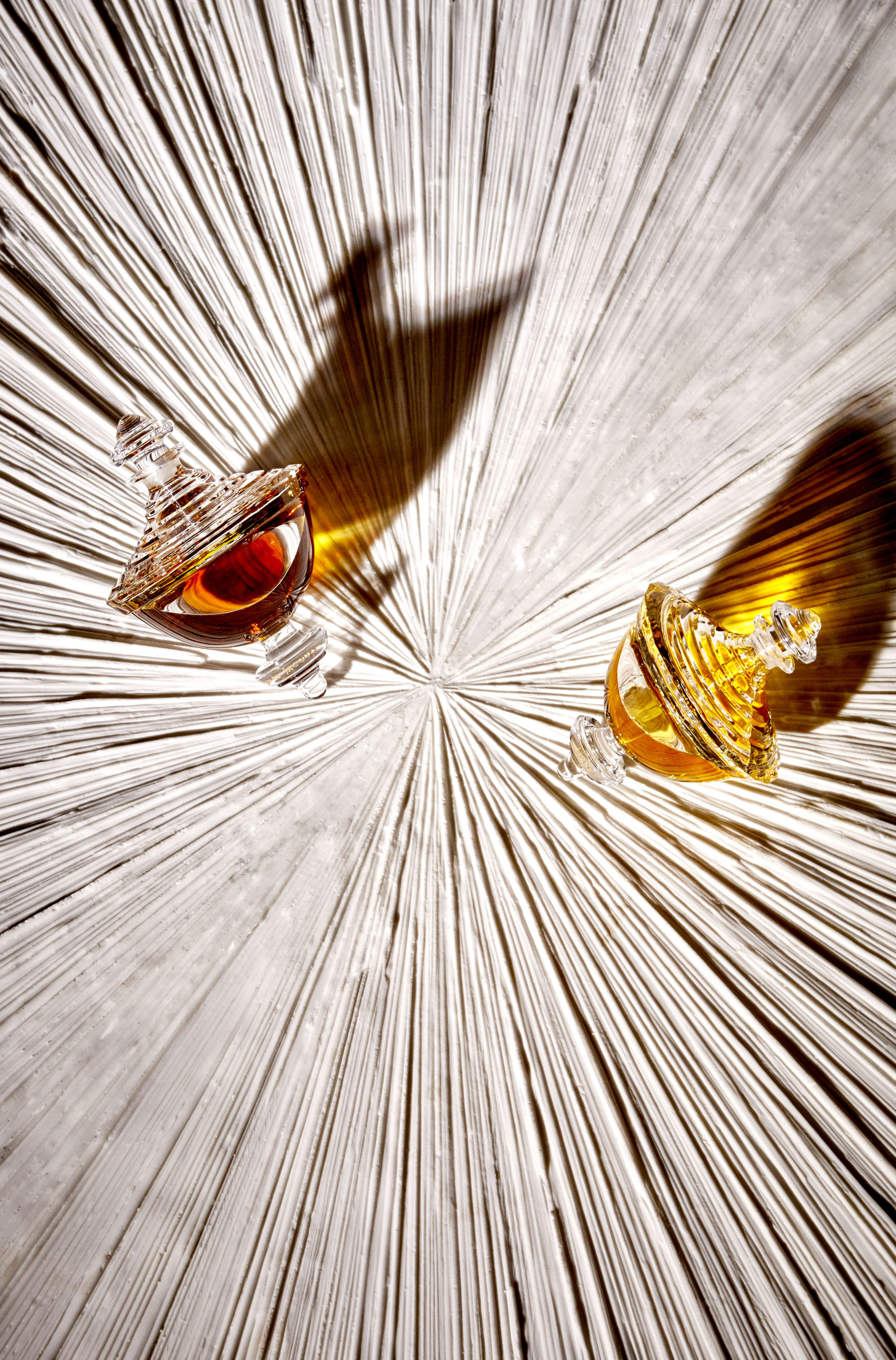 The final pair of perfumes in the series, Galileo and Fanfan, come in flacons with a smooth, rounded lower section, a pleasingly tactile design that matches the exuberant perfumes within. Galileo leads off with notes of lavender, Italian mandarin and geranium, following that up with supporting scents of patchouli, myrrh and Thai benzoin, and finishing with a combination of oak moss, tobacco and amber. Fanfan, meanwhile, combines subtlety with intensity, striking the nose first with saffron, lavender and Egyptian geranium, progressing to Indian sandalwood and Damask rose, and finally delivering a dose of Moroccan cedar wood, leather and amber.

Meaning 'the spinning tops', Les Toupies comprise three pairs of masculine and feminine perfumes in flacons designed by artistic director Christophe Tollemer
The pairs are Mr H and Mrs Y, a love story; No 16 and No 81, modern creations based on classic principles; and the exuberant Galileo and Fanfan