Which island is best for your dream Hawaiian holiday home? Oahu, Big Island and Kauai all have their advantages – but better consider your rental return when you aren't lounging in paradise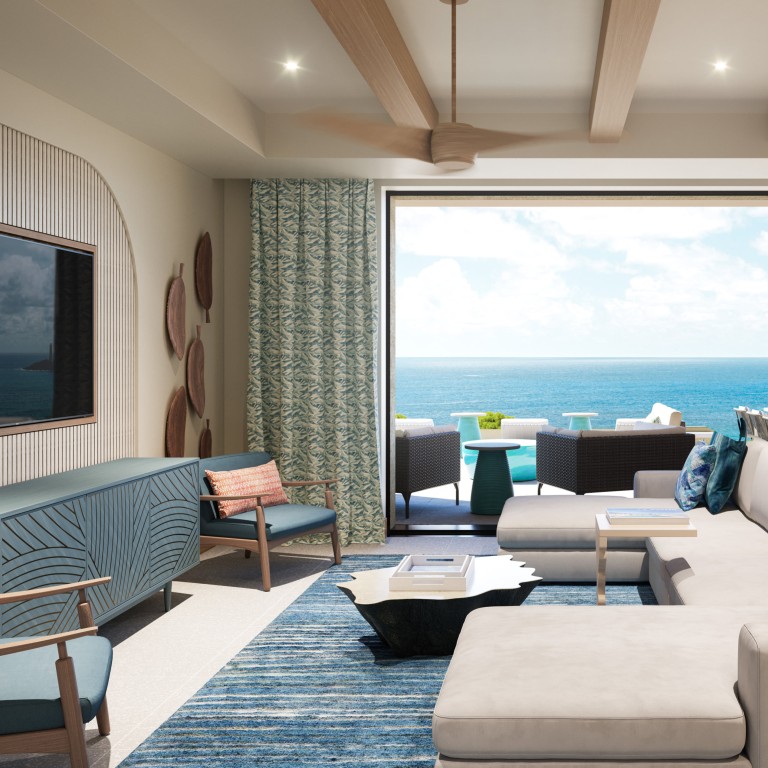 Who wouldn't want a holiday home in Hawaii? But economic realities mean that many potential buyers also want to offset the costs by earning some income on their property.
Highlighting this trend, 2018 global research by Savills found that rental returns had overtaken holiday usage as the primary driver for a second home purchase. However, holiday rentals are highly regulated in parts of Hawaii, so if that is your intent, choices may be limited.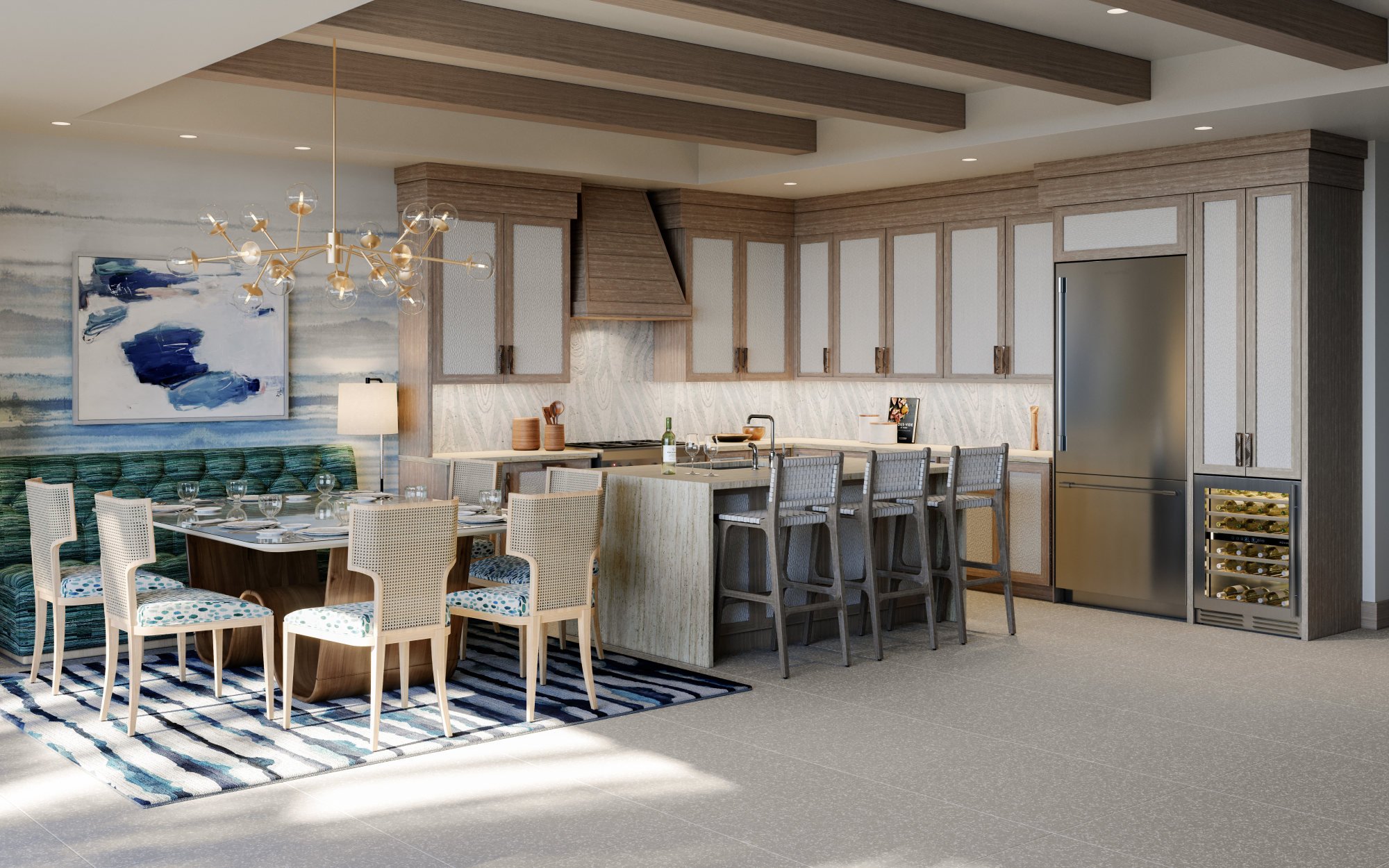 Oahu: close to all the action
On Oahu, for example, Scott Startsman of HiEstates Team, List Sotheby's International Realty, said short term rentals are limited to specific areas: Waikiki in Honolulu, Ko Olina near Kapolei, and Turtle Bay on the North Shore.
"Honolulu and Waikiki are iconic, world-renowned places and therefore popular with foreign buyers, especially in the urban core of Honolulu," he said.
"Investment properties where you can rent it out part time and use it part time are mostly located in this area and will have the highest demand when you go to rent them. So if you want a place you can use and that can cover some of your expenses, then this area is very desirable."
Startsman said such properties are largely condos, ranging in price from affordable to luxury.
"You can get a condo, lock it up and have very little to worry about," he said. "We also have a concierge service to check on and maintain your unit for you. We can even restock the refrigerator before your arrival. We manage several hundred units for foreign buyers in the area, mostly from Asia."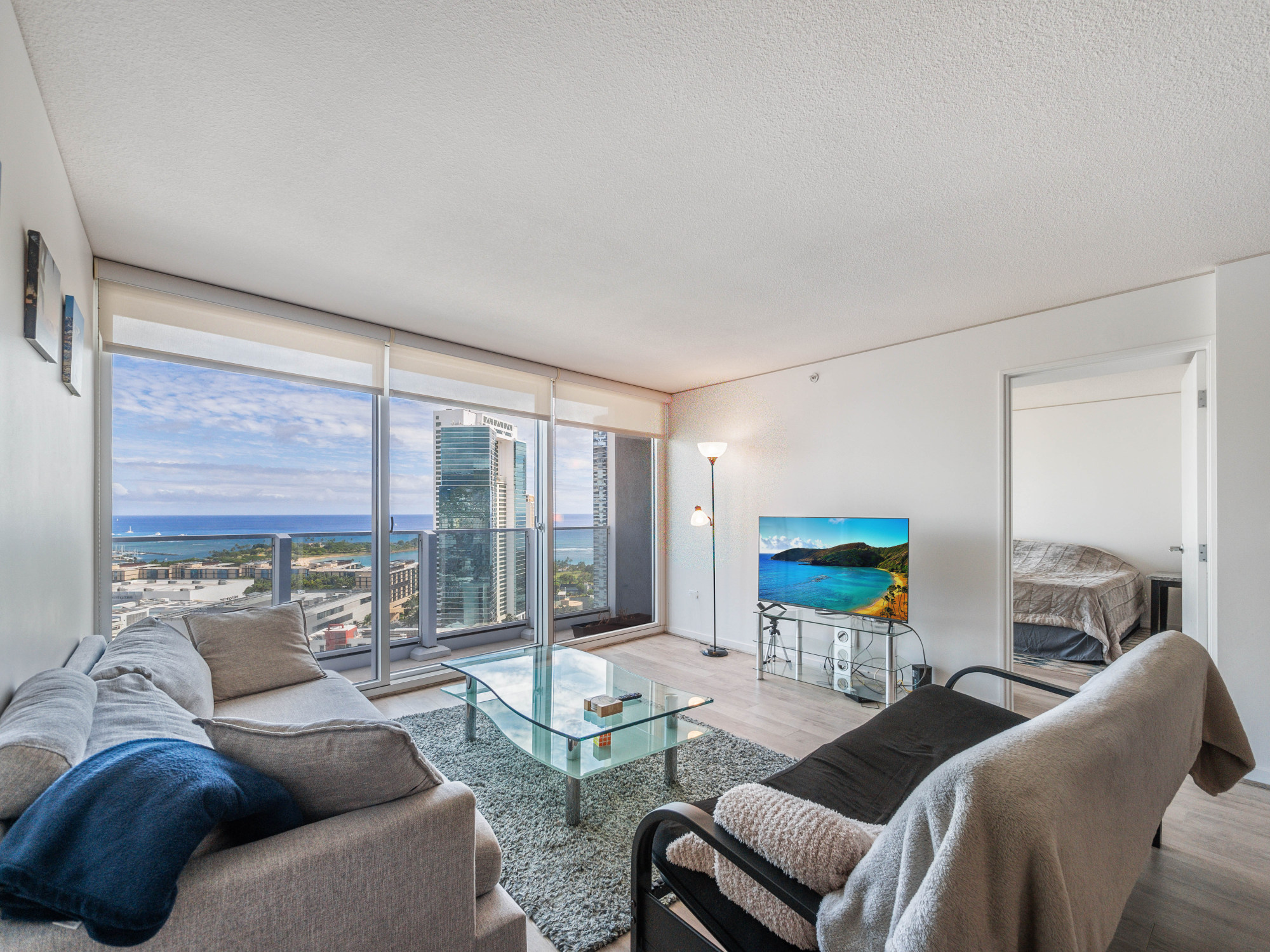 One-bedroom studios start at around US$300,000; around US$500,000 for two bedrooms; and around US$600,000 for three bedrooms, Startsman said. Newly built units in the Kakaako and Ala Moana areas, several blocks from the beach, start at around US$600,000 for one bedroom. Close to the beach, he added, the starting price rises to around US$1 million for one-bedroom units.
At the higher end of the current listings, a one-bedroom, two-bathroom condo unit in Trump Tower Waikiki Hotel (asking price US$1.88 million) can be moved into the hotel rental pool when not being used by the owner.
In Kakaako, between Waikiki and Honolulu, a two-bedroom, two-bathroom ocean-view unit in Moana Pacific West Tower is on the market for US$1.15 million, and a one-bedroom, one-bathroom Ae'o condo in Ward Village for US$858,000. Startsman said both these condos would have six-month minimum lease requirements if rented out. "They both have great amenities and are in good locations with a lot going on around them," he said.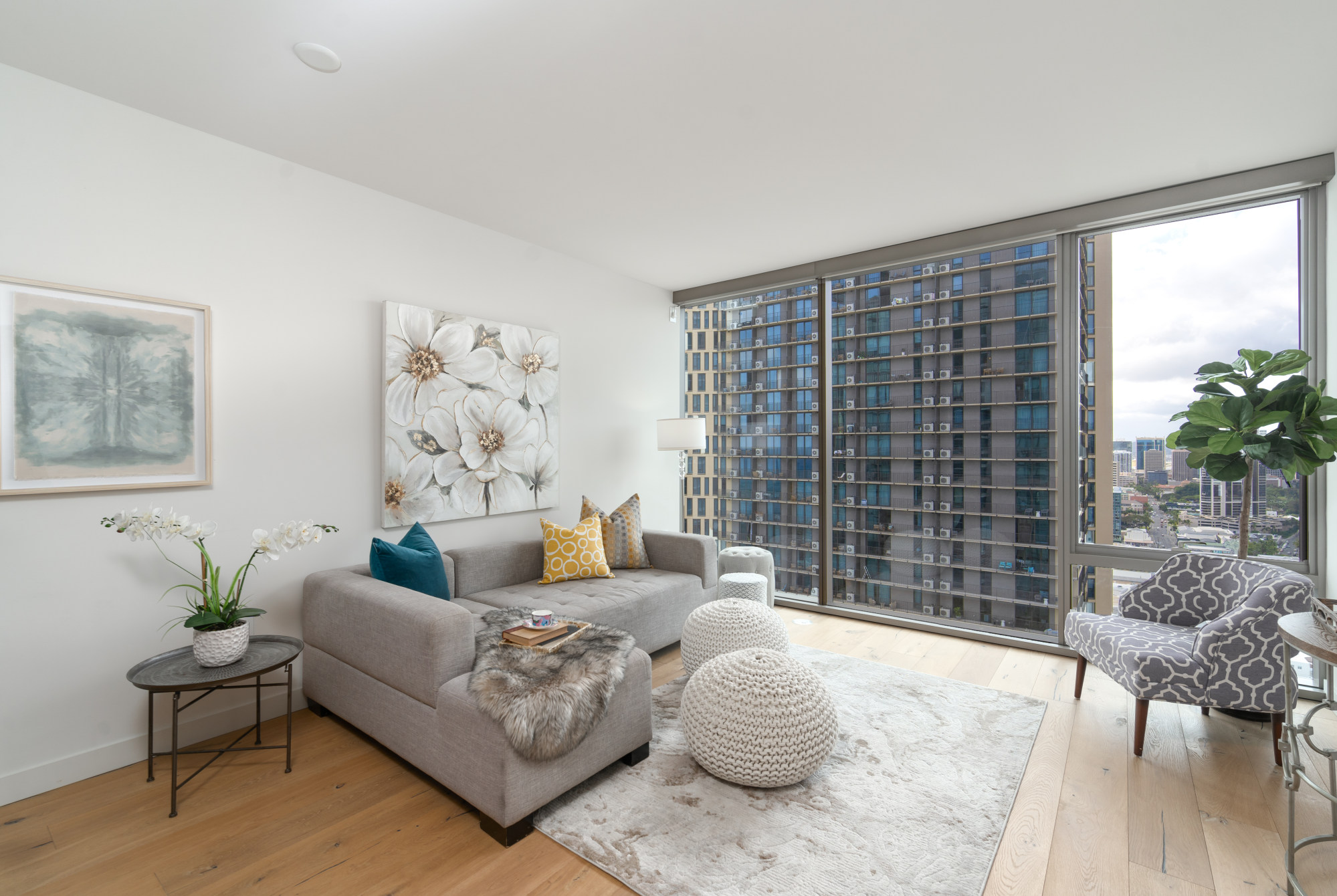 Big Island: get away from it all
Big Island-based property agent Dan Polimino of The Hawaii Team said the pandemic has opened up a new way of earning an income from your Hawaiian home, which he calls the hybrid model. This differs from the traditional holiday letting arrangement as the rental period is longer. Not only does this give property owners more certainty about their rental income stream, he said, it also offers them more choices when buying a home.
On Hawaii, Polimino explained, a permit is required to short-term let a property (defined as 30 days or less), and this is only permissible in certain zones along the west side of the coastal strip.
"If you rent your home for one to three months, it doesn't require a permit, and really opens up a buyer's choice of homes," he said. "The hybrid model lets buyers purchase anywhere on the island and still see a return on their investment. It also means less wear and tear on the property since you have fewer people coming in and out."
Not everyone wants to stay near the coast, Polimino added.
"You'd be surprised how many people would prefer to rent out a yurt in the mountains of Waimea than a condo in a beach resort," he said. "There's a lot of people who are into eco adventures and having a full native Hawaiian experience. A single family home up the mountain in little bit cooler temperatures with a whole orchard full of fruit trees is sometimes much more appealing than a 1,000 sq ft condo with people surrounding you on all sides."
Polimino said this hybrid model has become a viable option now that people are comfortable working remotely.
"Not only did the pandemic teach people that they can work from anywhere, many realised they didn't want to put their dreams on hold, but to live their best life now," he said.
"Some people from the big cities have told me they will never again be locked down in a small apartment with no other options. It seems as though the second home has now become the escape home. Great homes, in fabulous locations with the best weather on the planet, will always be in demand."
Kauai: the real Hawaii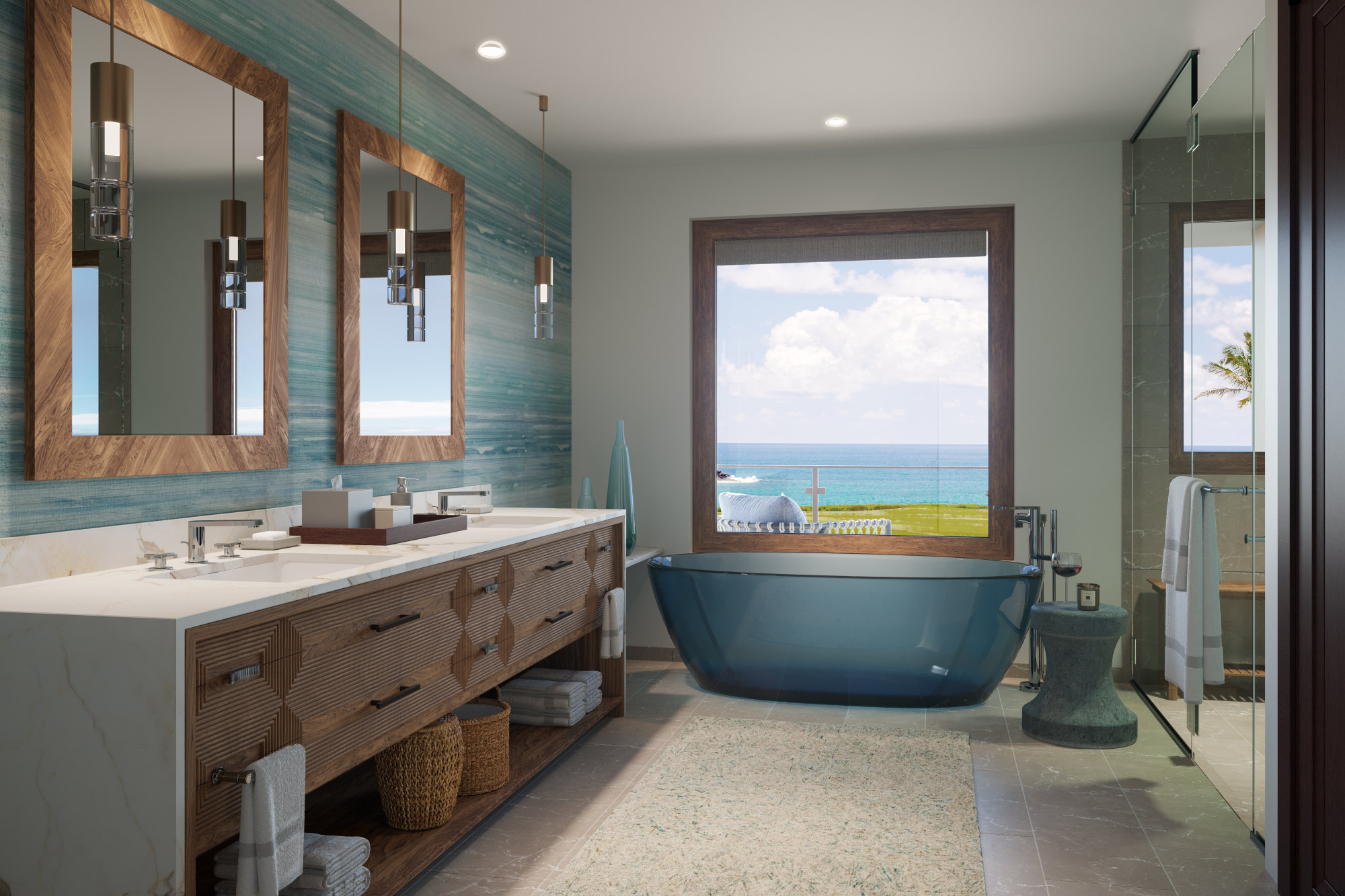 If it's exclusivity you're after, the latest phase of Timbers Kauai at Hokuala, Kauai's newest oceanfront luxury resort community and private residence club, has recently come onto the market.
The three- and four-bedroom Laola Nani town houses are designed to capture sweeping coastal views with an emphasis on indoor/outdoor living, and giving owners access to the project's ultra-luxury resort services and amenities.
The island of Kauai is only 1,456 square kilometres (562 square miles) and much of it is uninhabitable. "Holiday homes on Kauai are hard to find as there is simply not much developed land for buyers to choose from," said Debbie Edgerton, senior sales executive at Timbers Kauai. "This is a rare opportunity to purchase an expertly designed, private turnkey residence perched upon the Pacific Coast, which can be rented out as well."
Since opening in 2018, she said, Timbers Kauai has attracted buyers from mostly the continental US. "Most recently, we are also starting to see significant growth in interest from foreign buyers – including from Asia – especially with the easing of travel restrictions, increase in remote work, and a desire for more space and social distancing."
With its laid-back atmosphere and rich culture found in boutique towns, Edgerton continued, Kauai has been emerging as a notable option for buyers looking for a real estate investment that is "authentic" Hawaii.
"The marked increase in not only the sales but also the rental market has put Kauai on the radar of global investors resulting in a reduced supply of current real estate inventory," she said. "A number of new developments are under way and investing in pre-construction opportunities will be very attractive for investors given the short supply of inventory currently available."
Buying guide
What you can buy for US$858,000: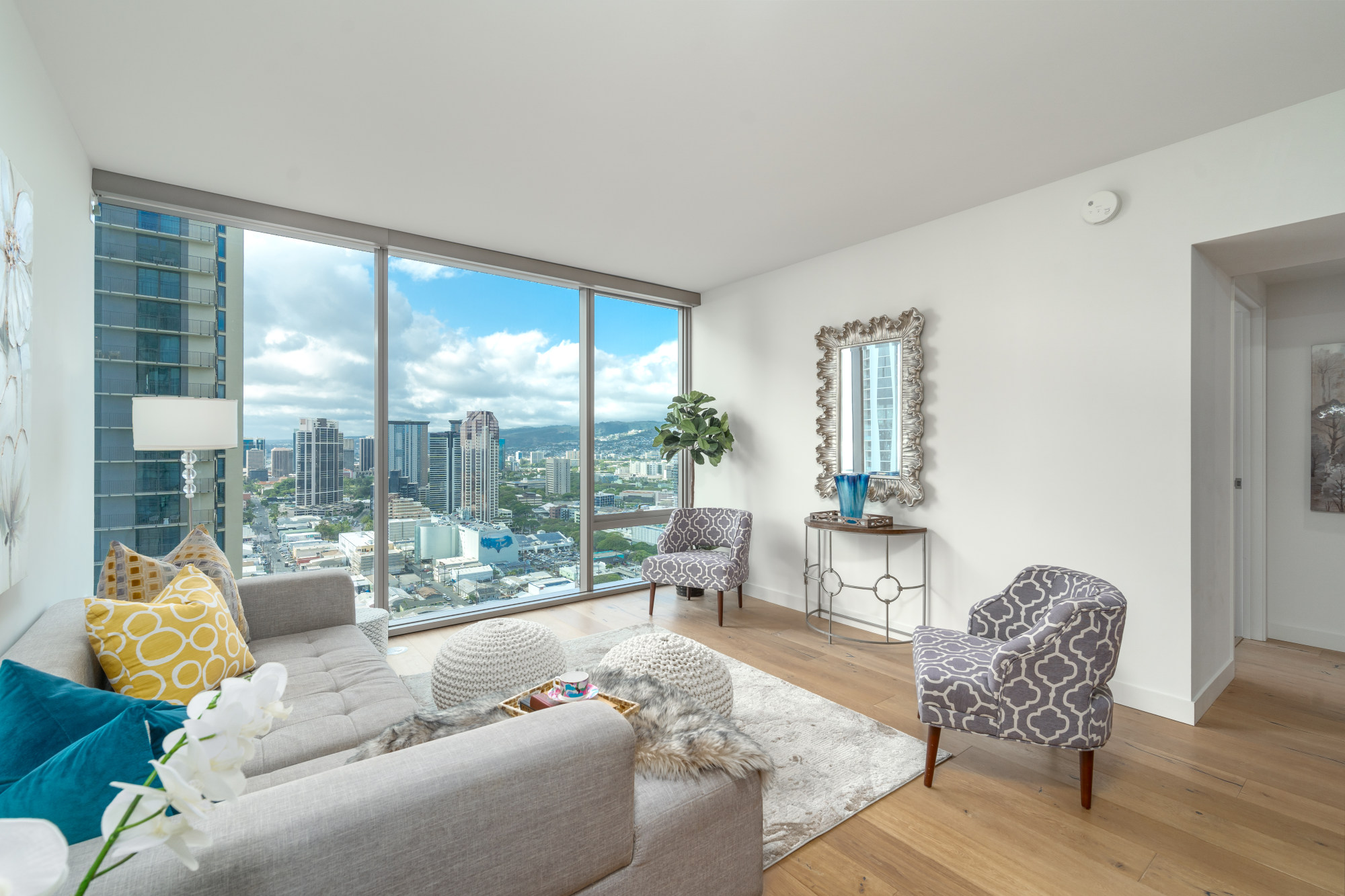 A one-bedroom, one-bathroom unit in the Ae'o condo, Ward Village, Honolulu. At 1001 Queen Street, the unit offers urban living in the heart of Kakaako with resort-like amenities including a concierge, rooftop terrace, lap pool, fitness centre, theatre, children's play area, a dog run and outdoor barbecue with dining cabanas.
What you can buy for US$6 million to US$7 million:
One of 36 new Laola Nani town houses, latest phase of Timbers Kauai at Hokuala, a luxury oceanfront resort community and private residents' club. Slated for completion in summer 2023, the three- and four-bedroom split-level residences will range in size up to 3,800 sq ft, featuring designer interiors, multiple outdoor lanais and a private plunge pool.

Savills say Waikiki in Honolulu, Ko Olina near Kapolei, and Turtle Bay on the North Shore are popular with Asian homebuyers purchasing on Oahu
Hawaii island is for people wanting a real escape in places like Waimea – anyone for a yurt in the mountains? – while Kauai has an 'authentic' Hawaiian feel popular with US clients