Milan Fashion Week: Armani offered shimmery elegance for spring/summer 2023, using a subdued colour palette with intriguing silhouettes – and 'a little glitter' sprinkled by Giorgio Armani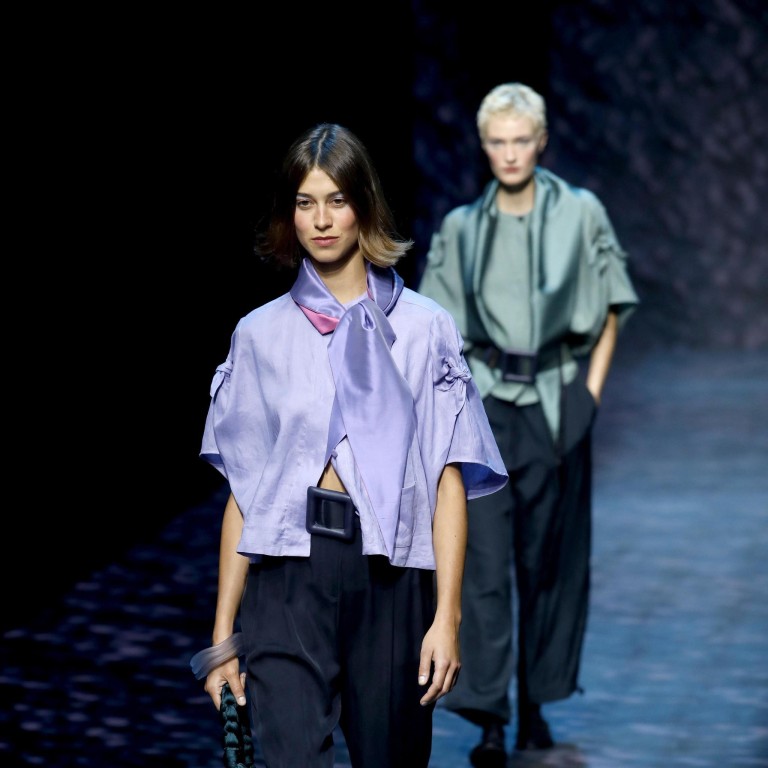 Milan Fashion Week closed its fifth day on September 25 with mostly womenswear previews that celebrated diversity and renewal, with more designers of colour represented than ever and a host of new talent making their debuts at major fashion houses.
The Italian fashion council was promoting sustainability with the return of the Green Carpet awards on the evening of September 25, recognising progress in practices that reduce waste in the industry and its carbon footprint.
Even while the fashion world was raising awareness about sustainability, this season's calendar presented unsustainable trajectories between shows, forcing the fashion crowd to travel back and forth, multiple times in one day, in an already gridlocked city. Even biking proved a challenge with few bike lanes on the routes.
Fashion week closed as Italians went to the polls for an unseasonal parliamentary election that could push Italian politics sharply toward the right, something on the minds of many in the fashion world who have advocated for migrant rights and a law that would criminalise hate crimes against the LGBTQ+ community, women and the disabled.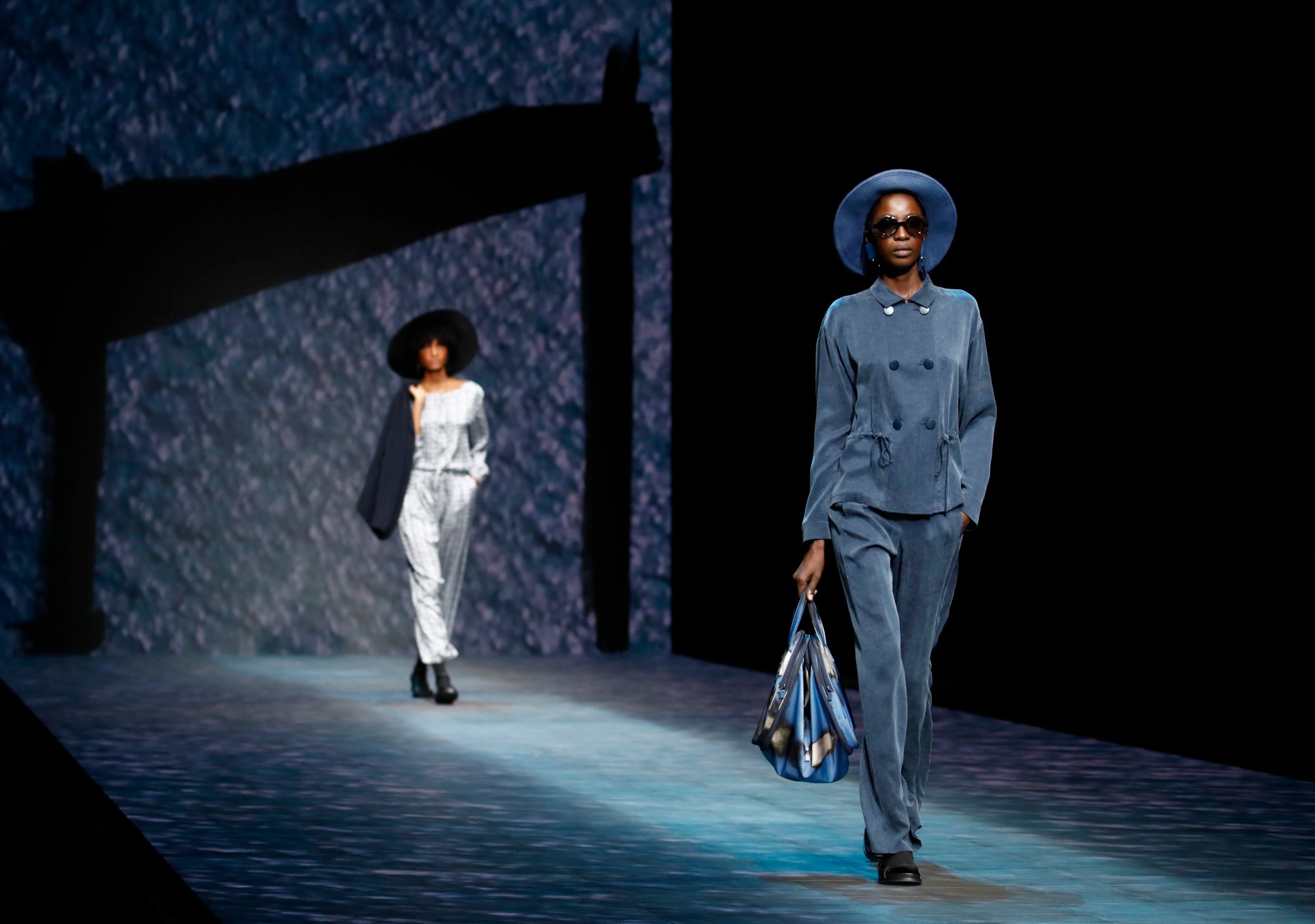 Giorgio Armani
voted early, even as he prepared the finishing touches on his runway show and to appear at the Green Carpet Awards. Asked about the elections, he responded: "That it may be a productive day. Stop."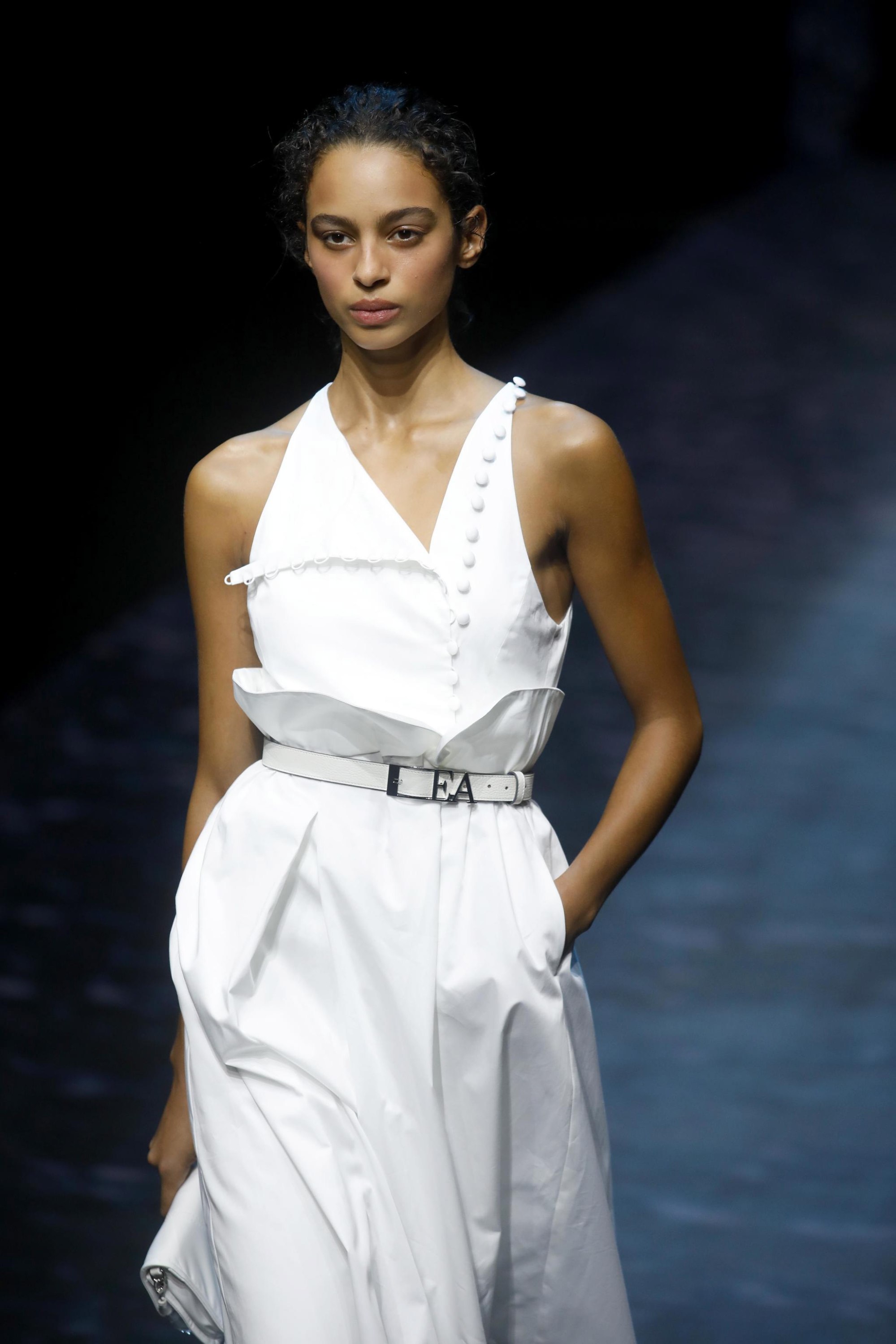 Giorgio Armani's
collection
for next spring and summer, presented on September 22, was a study in shimmery elegance.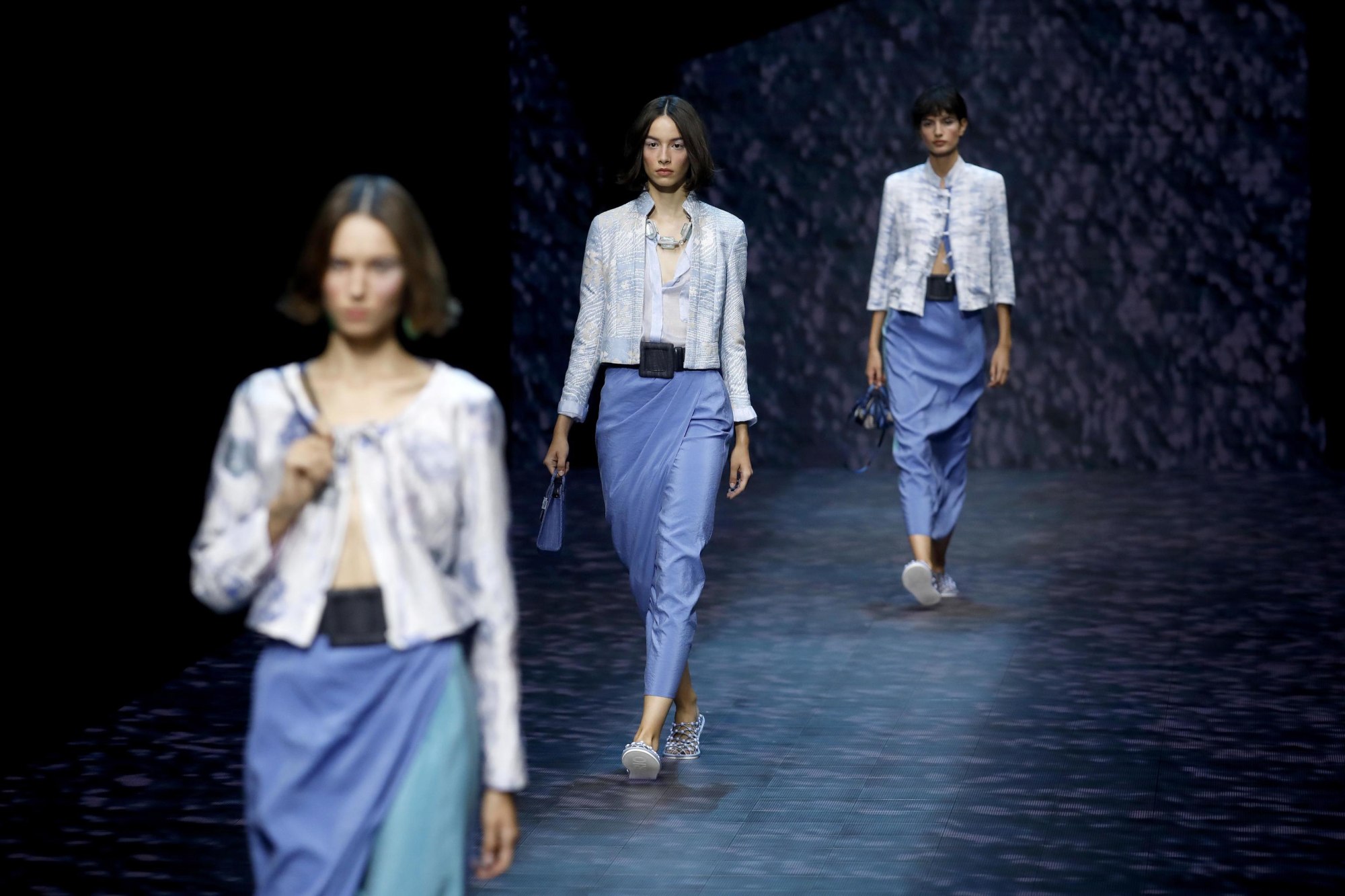 The collection opened with pearly whites and transitioned to subdued blues, greens and greys – all coalescing around a notion of spiritual tranquillity.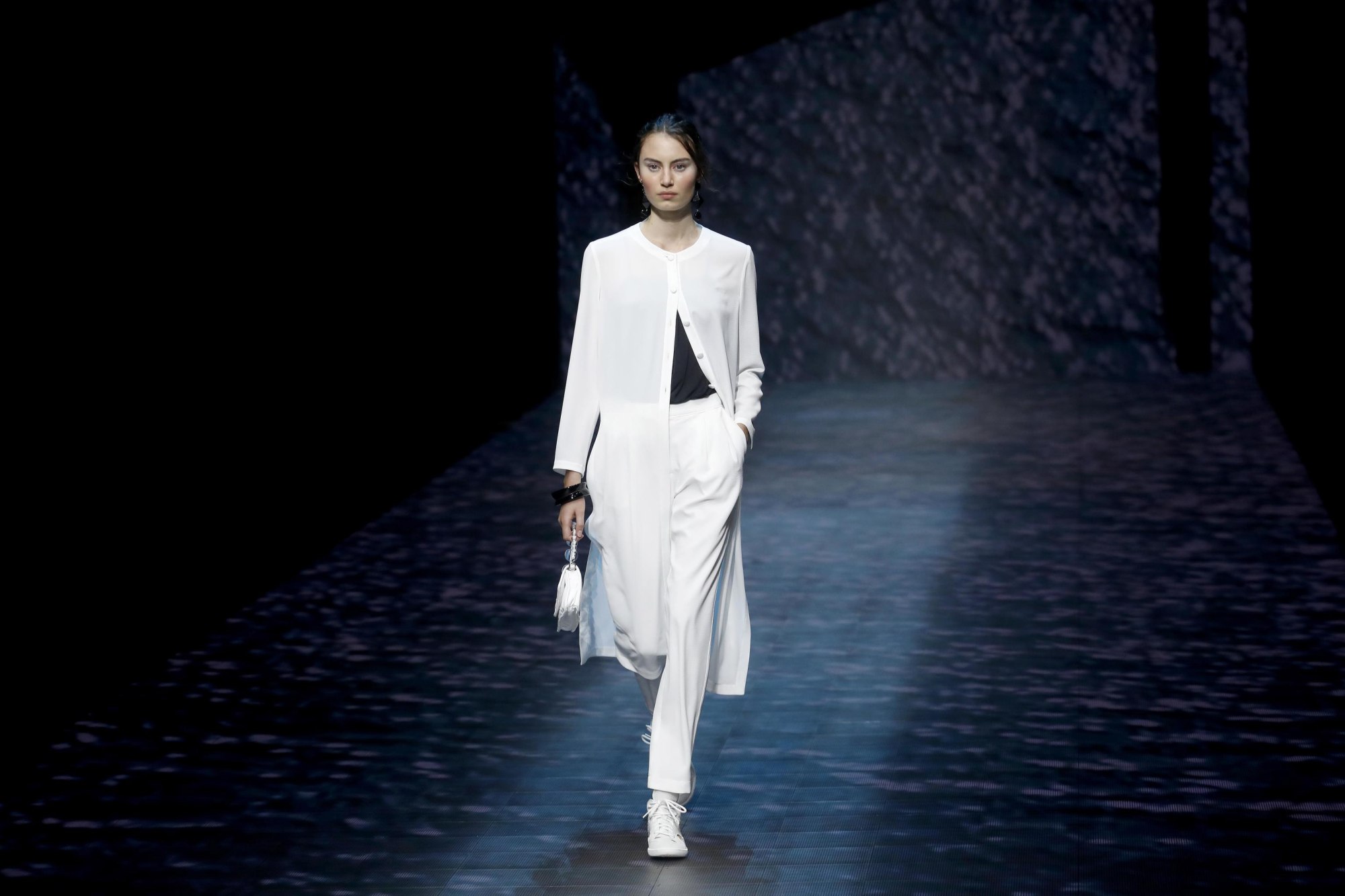 That harmony was evident in the soft construction – layers of translucent materials that draped and moved with the form.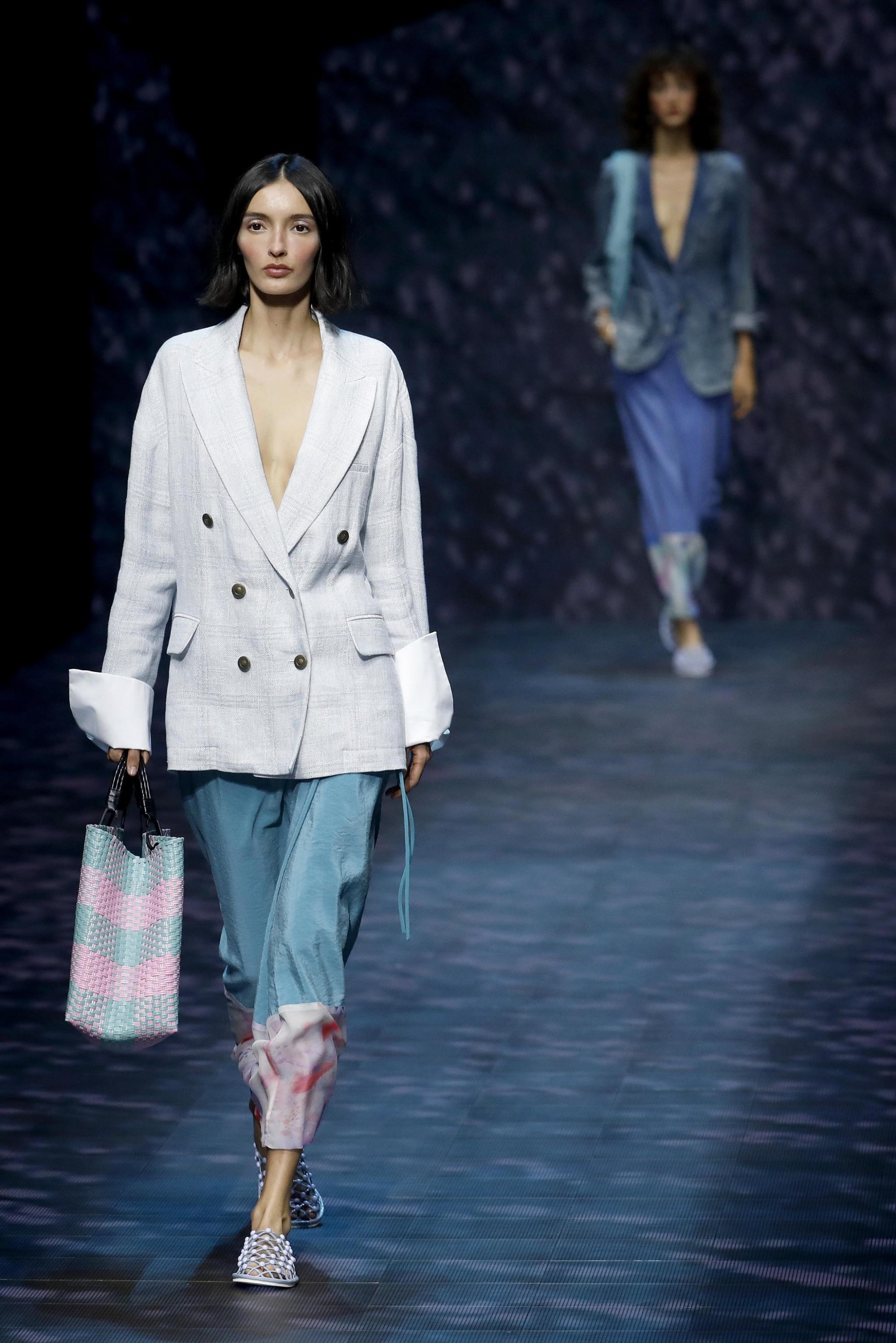 In a kind of alchemy, trousers looked like skirts, and skirts like trousers.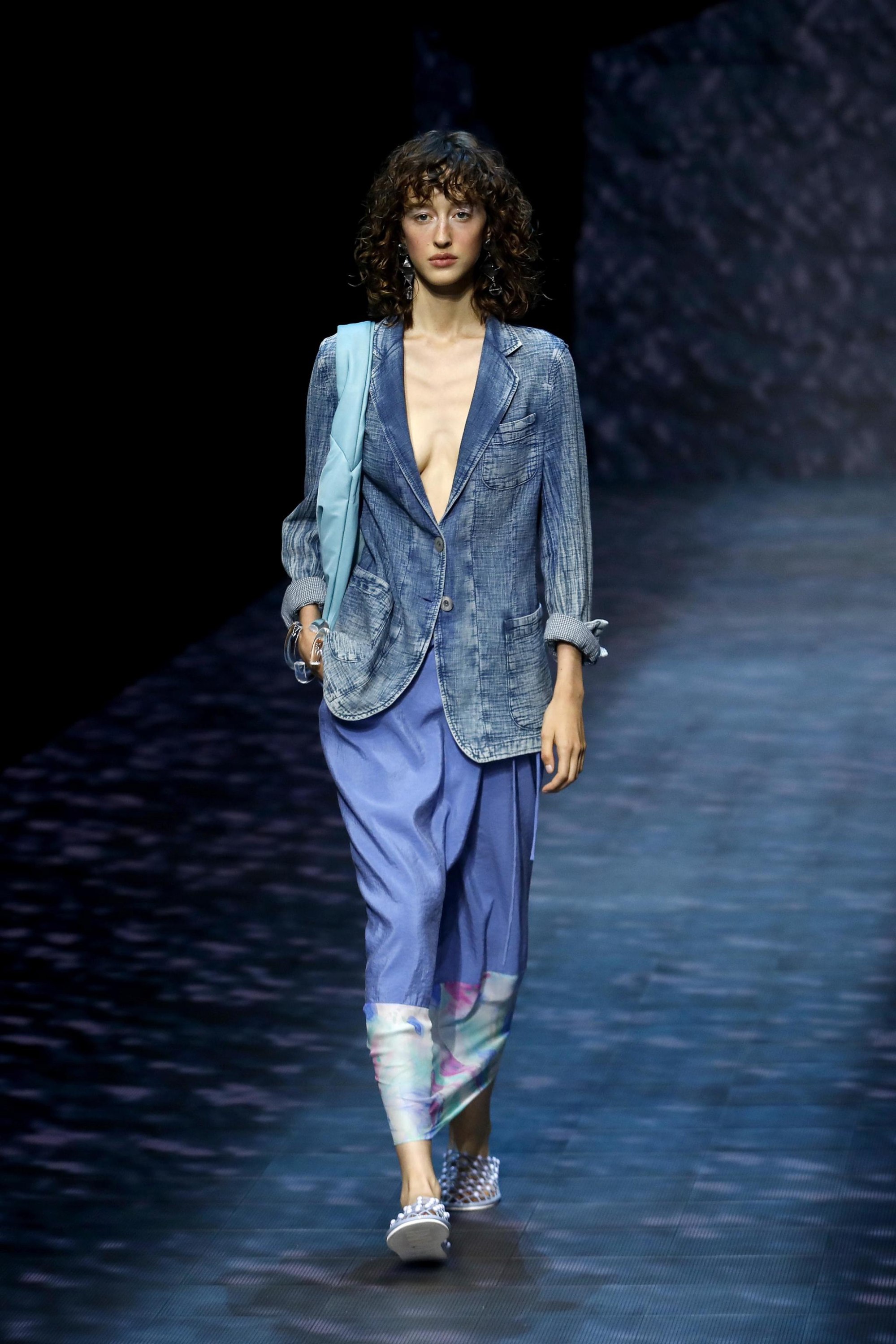 As a more powerful palette came into focus, some skin started to show.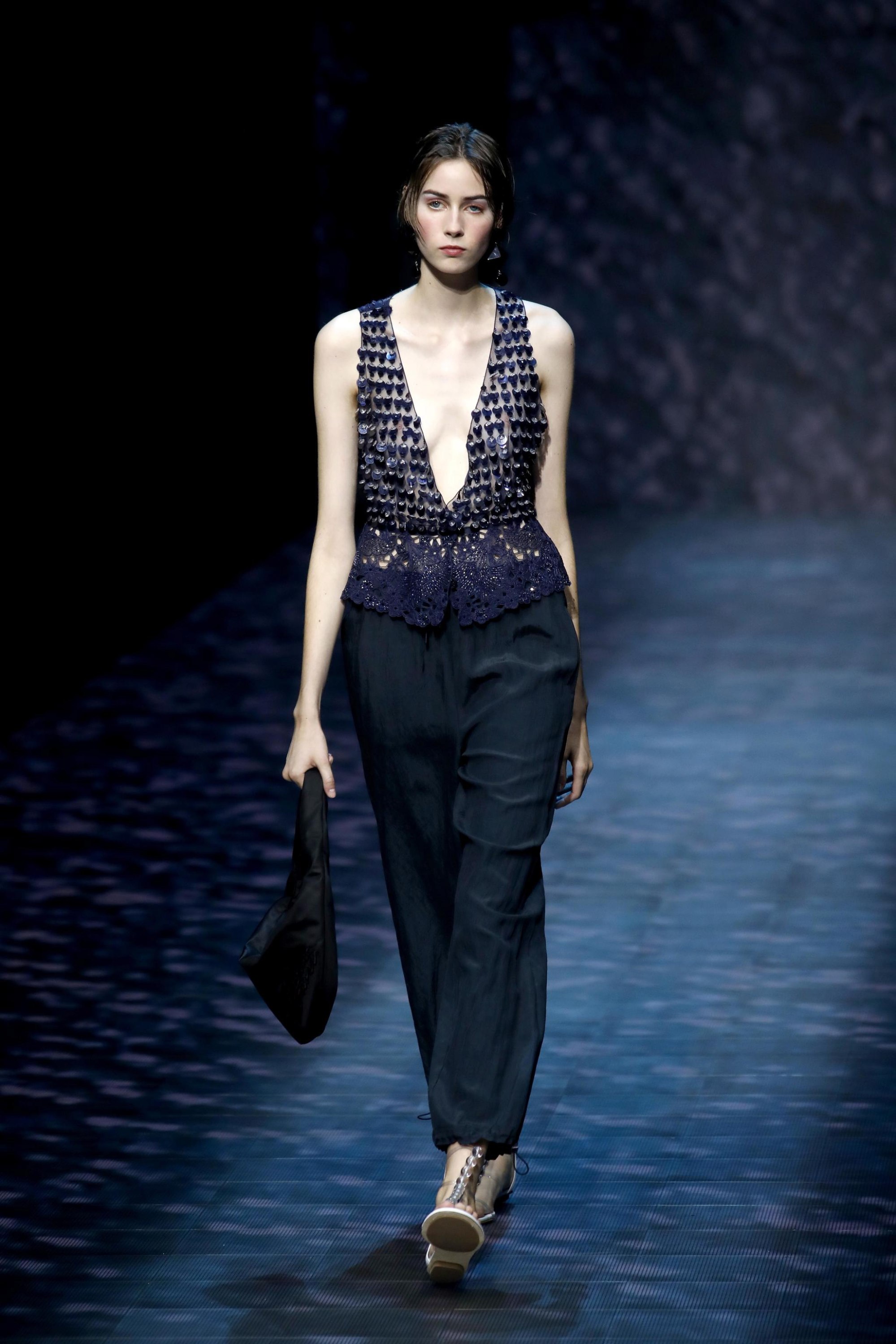 A long linen shirt opened demurely to show off some torso above chocolate trousers. Beaded jackets paired with fluid trousers, and mandala prints gave life to a series of daytime formal looks with silken pants.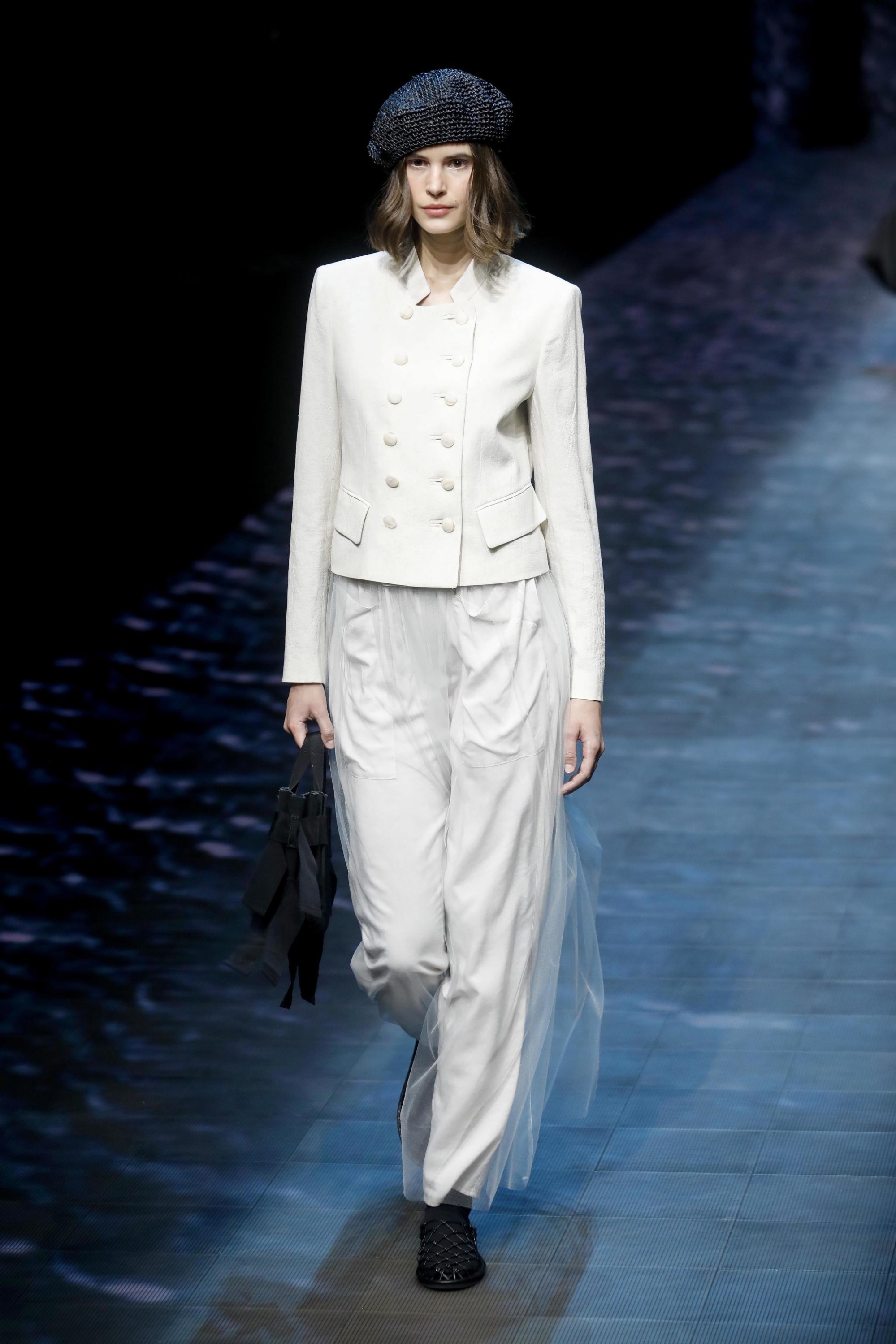 The collection culminated with crystal-accented looks in the most shimmering of whites, each a meditation of what fashion means for the spirit.
"I cannot manage to make a dress without at least a little glitter,''
the designer
, 88, said after the show.

On September 22, Italian fashion icon Giorgio Armani, 88, presented classy designs for Emporio Armani's SS23 collection at Milan Fashion Week this year
From pearly white ensembles to subdued blues, greens and greys, models wore translucent pieces that were delicately layered; later, more sultry outfits were trotted out