Milan Fashion Week 2022: Ferragamo's new dawn with Maximilian Davis showcased its bold, colourful spring/summer 2023 collection as models trod on red sand – and Naomi Campbell was in the crowd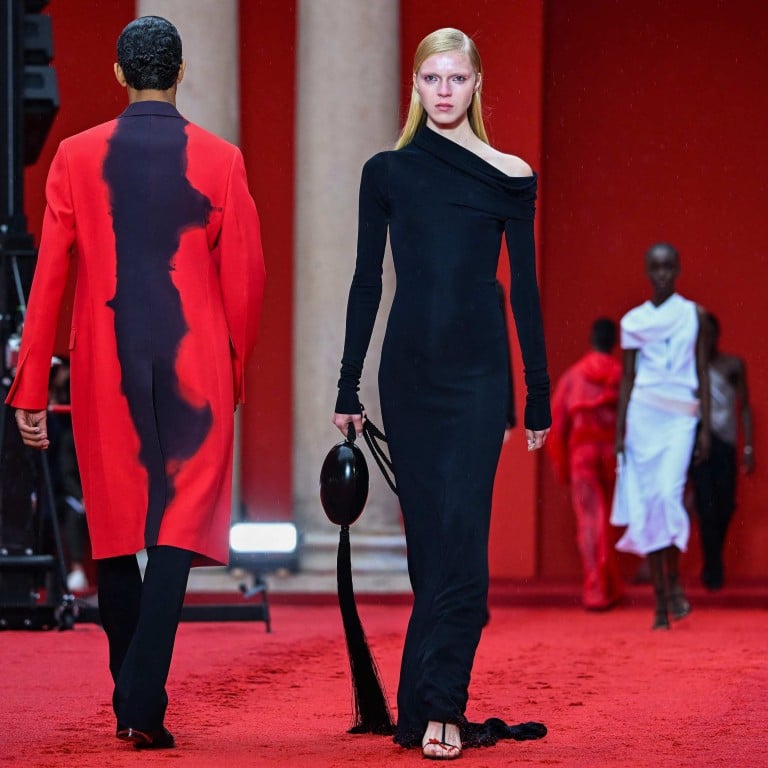 Maximilian Davis created a vermilion red background for his Ferragamo debut in the courtyard of a 17th century baroque and neoclassical palace – all the better to highlight the fashion house's new direction. The Italian brand showcased its spring/summer 2023 fashion collection on September 24, as part of
Milan Fashion Week
.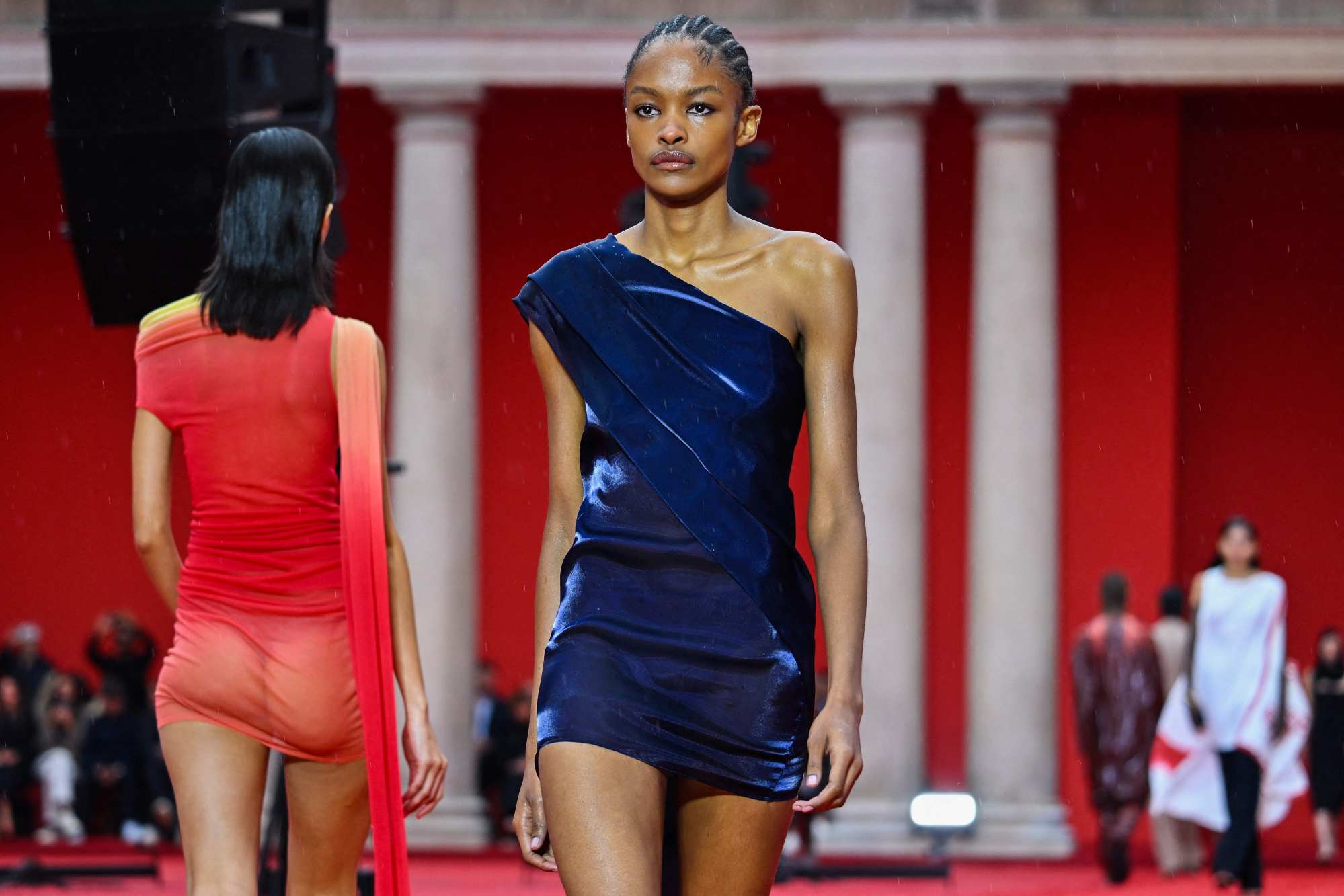 Here are the highlights from the show ...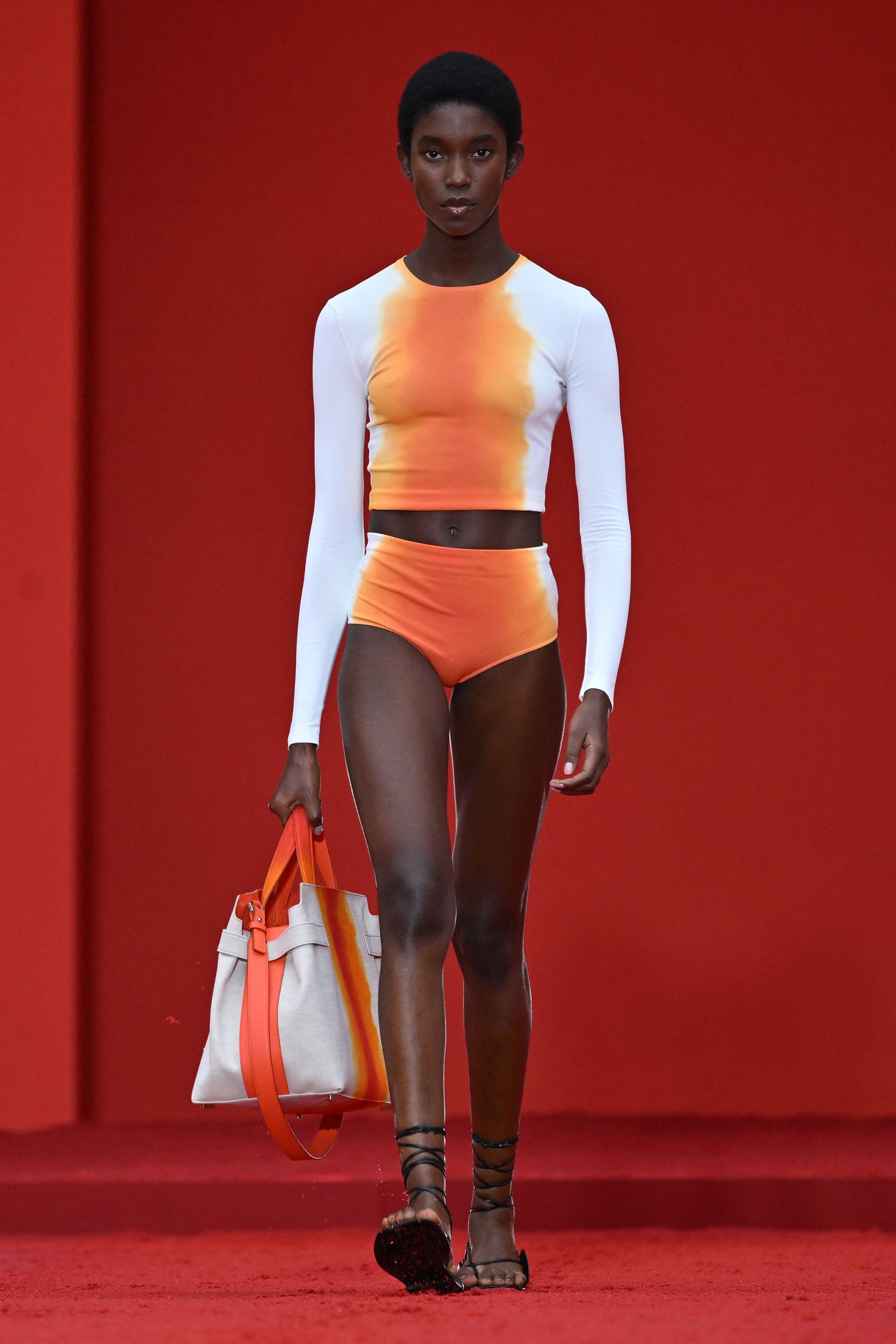 The 27-year-old British designer worked strong silhouettes and simple elements, like tank tops and leggings, or full-on bodysuits.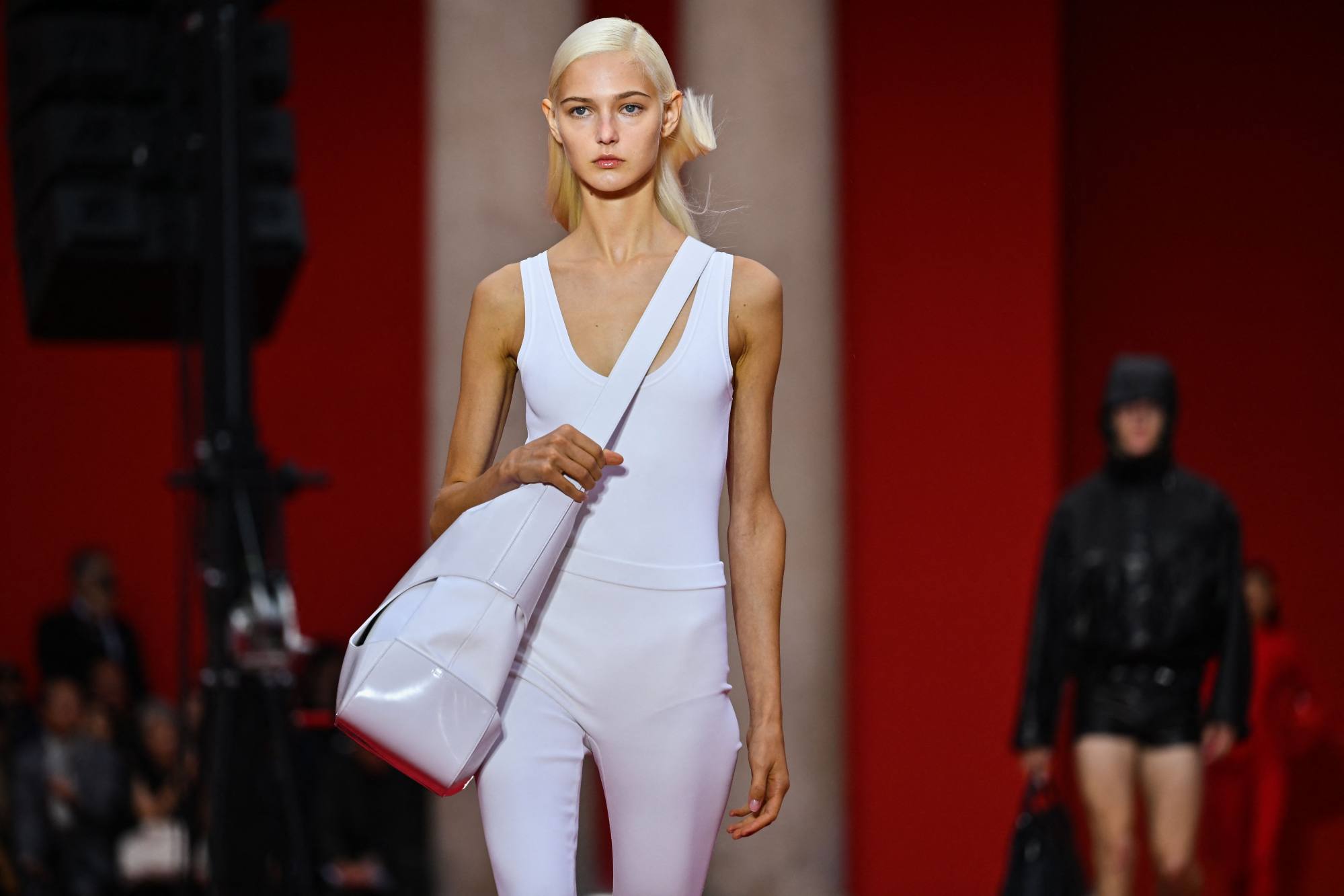 All the better to highlight the bag of the season, oversized cut-out bags in highly polished leather with a canvas interior.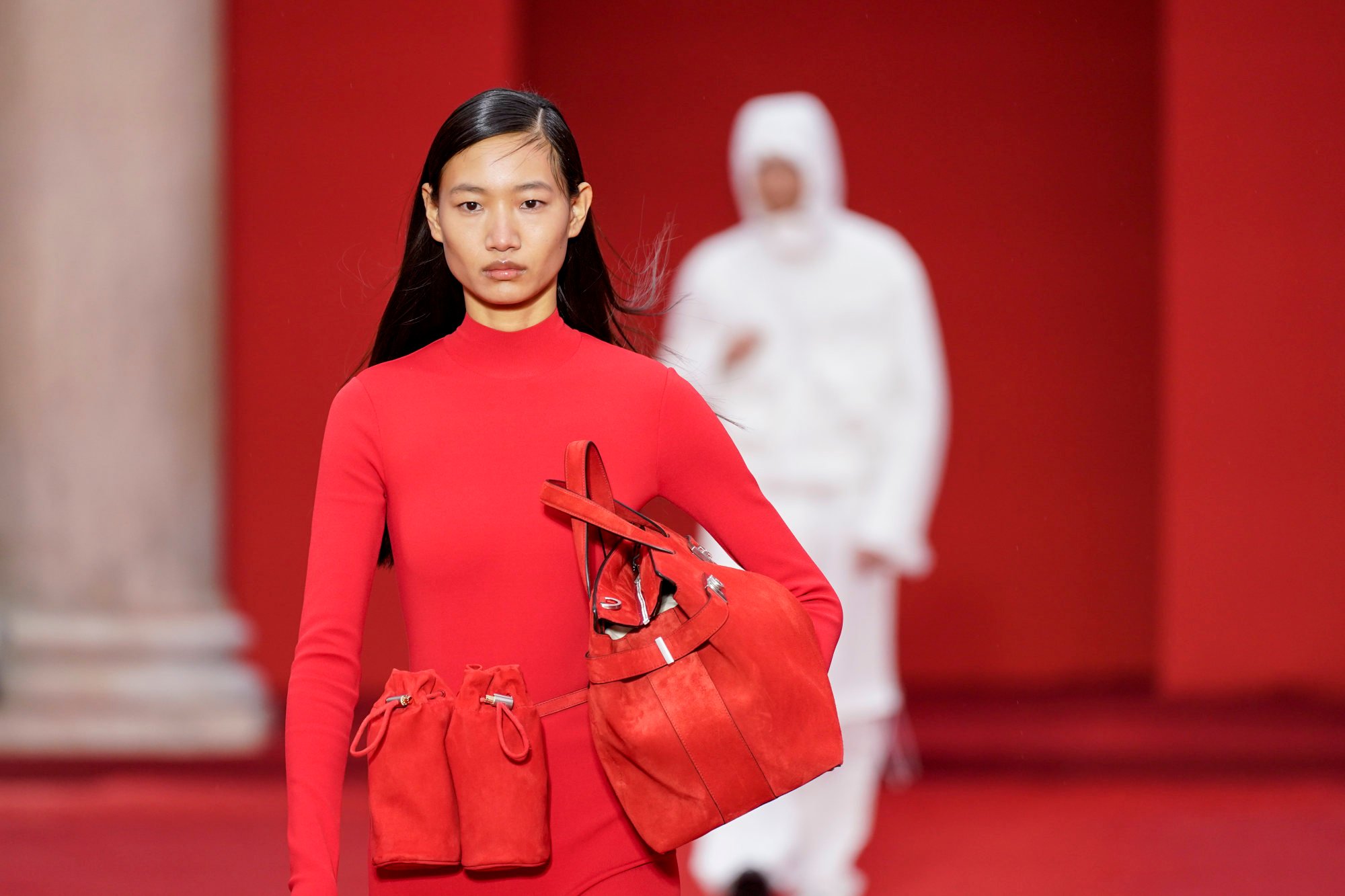 Dresses were slinky in solid colours or flowing chiffon in degradé prints; a red trouser and skin-tight top combo popped with crystals.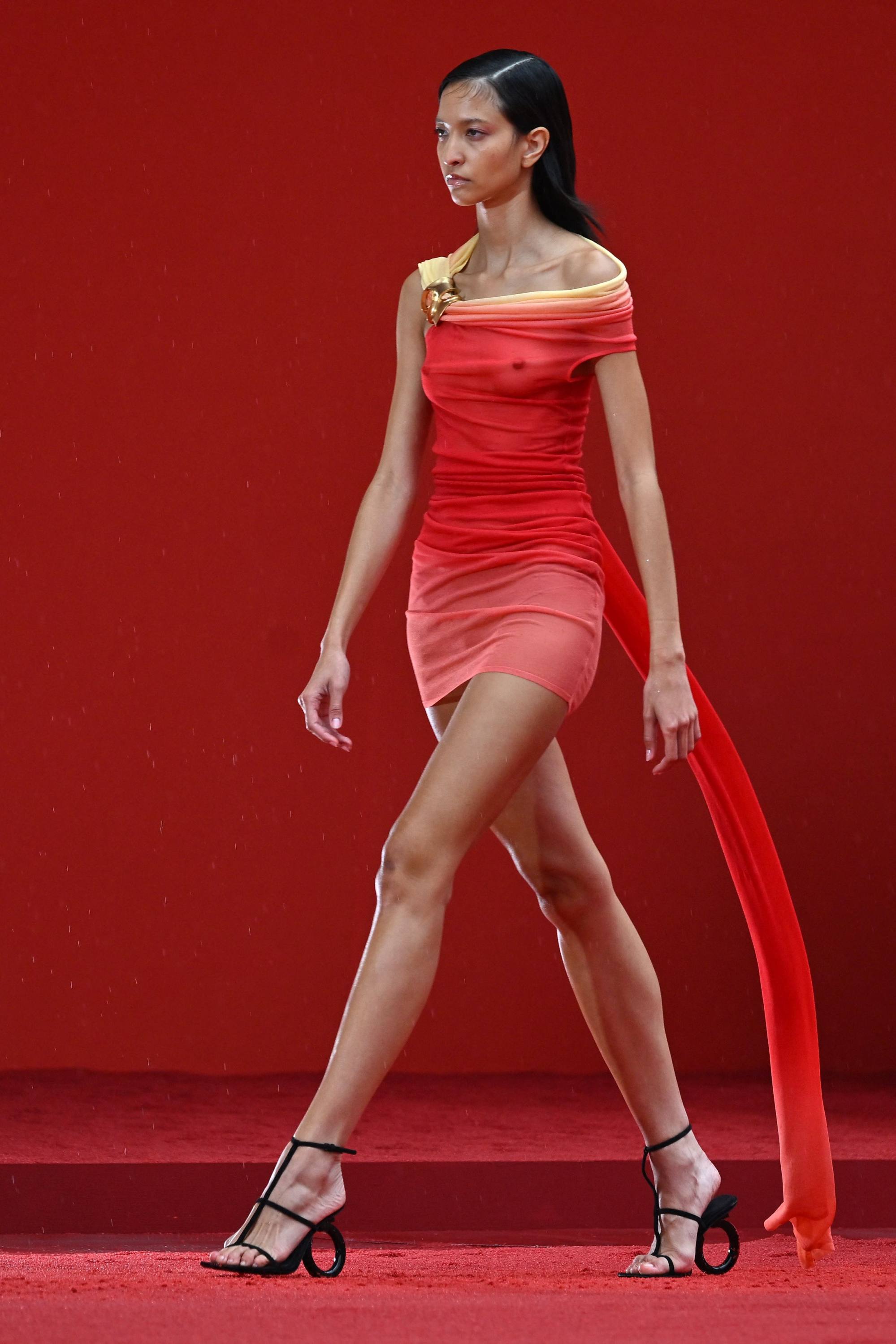 Strappy sandals featured a distinctive circular heel.
Davis tapped Ferragamo's leather heritage with boyishly short leather shorts paired with a leather blazer.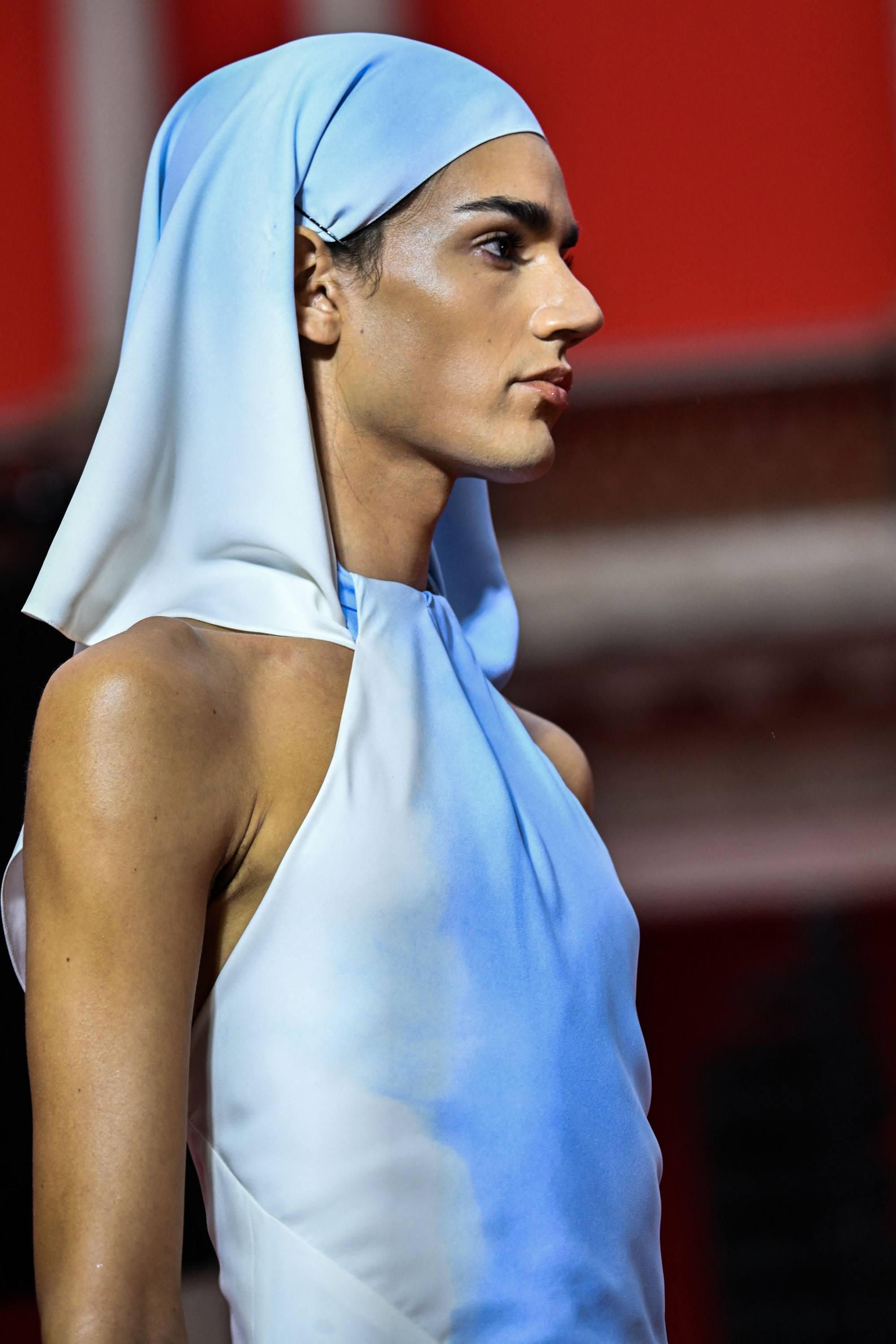 Any male divo can make a red carpet entrance with a silver sheer off-shoulder top that flows dramatically into a trailing scarf.
Models trod across red sand that covered the entire courtyard, a reference to Ferragamo's Hollywood origins near the California beaches, and Davis' own Caribbean heritage.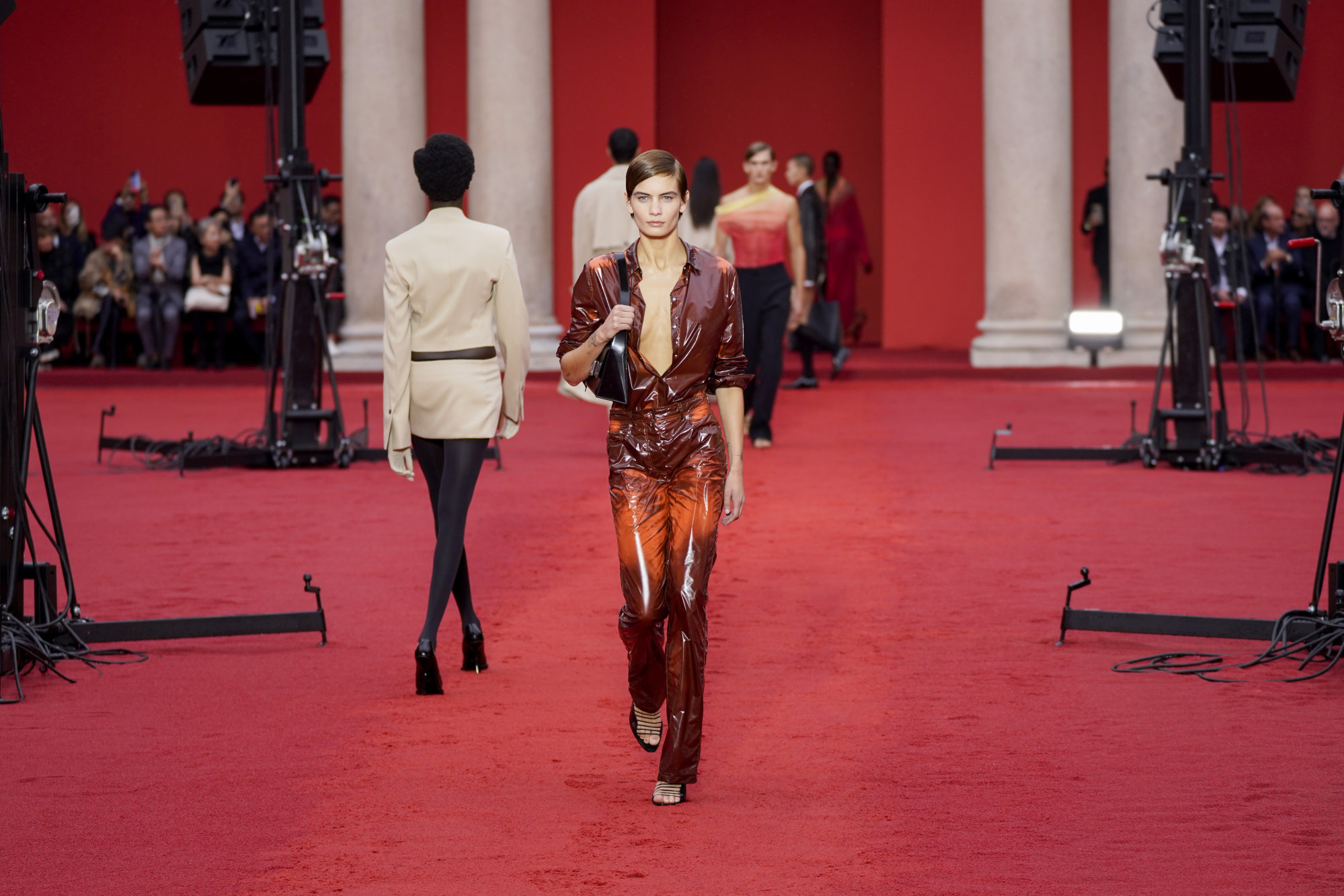 The sea and the sand mean for him "a place where you can go to reflect, and feel at one", he said. "I wanted to show that perspective, but now through
the Ferragamo lens.
"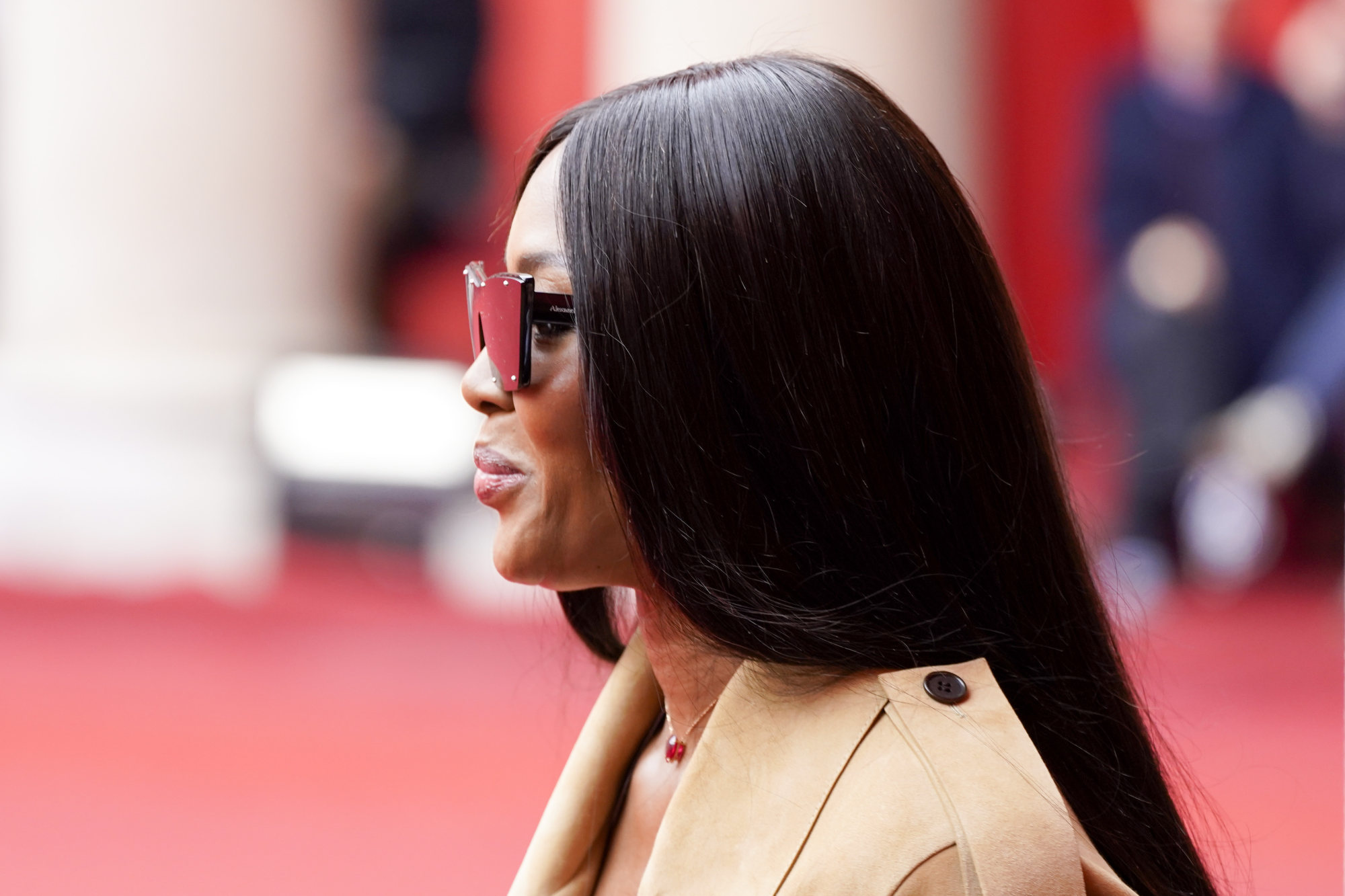 On September 24, Maximilian Davis made his debut with Ferragamo in the courtyard of a 17th century neoclassical palace – red was in abundance, clearly
The 27-year-old British designer wooed with strong silhouettes and simple elements, like tank tops and leggings, while skin-tight leather ensembles turned heads