Paris Fashion Week: Loewe brings a whimsical floral theme for spring/summer 2023, with Jonathan Anderson's giant anthurium dresses and 'petal' heels winning over Karlie Kloss and Alexa Chung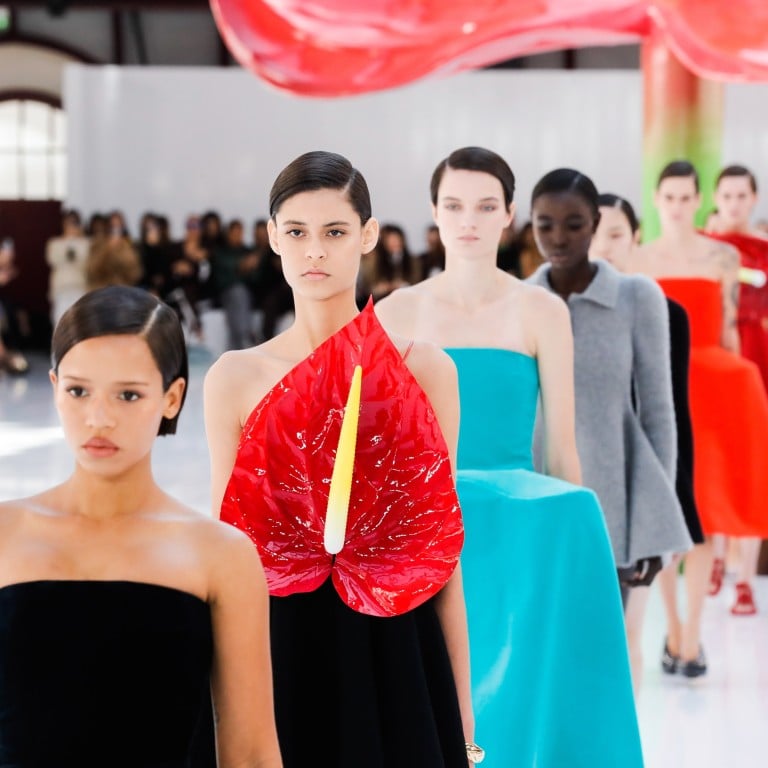 Loewe's ever-creative director, Jonathan Anderson, became the toast of Paris Fashion Week. His subtly provocative, concept-driven runway show was a triumph that had critics and VIP guests, including
Karlie Kloss
and Alexa Chung, bowled over.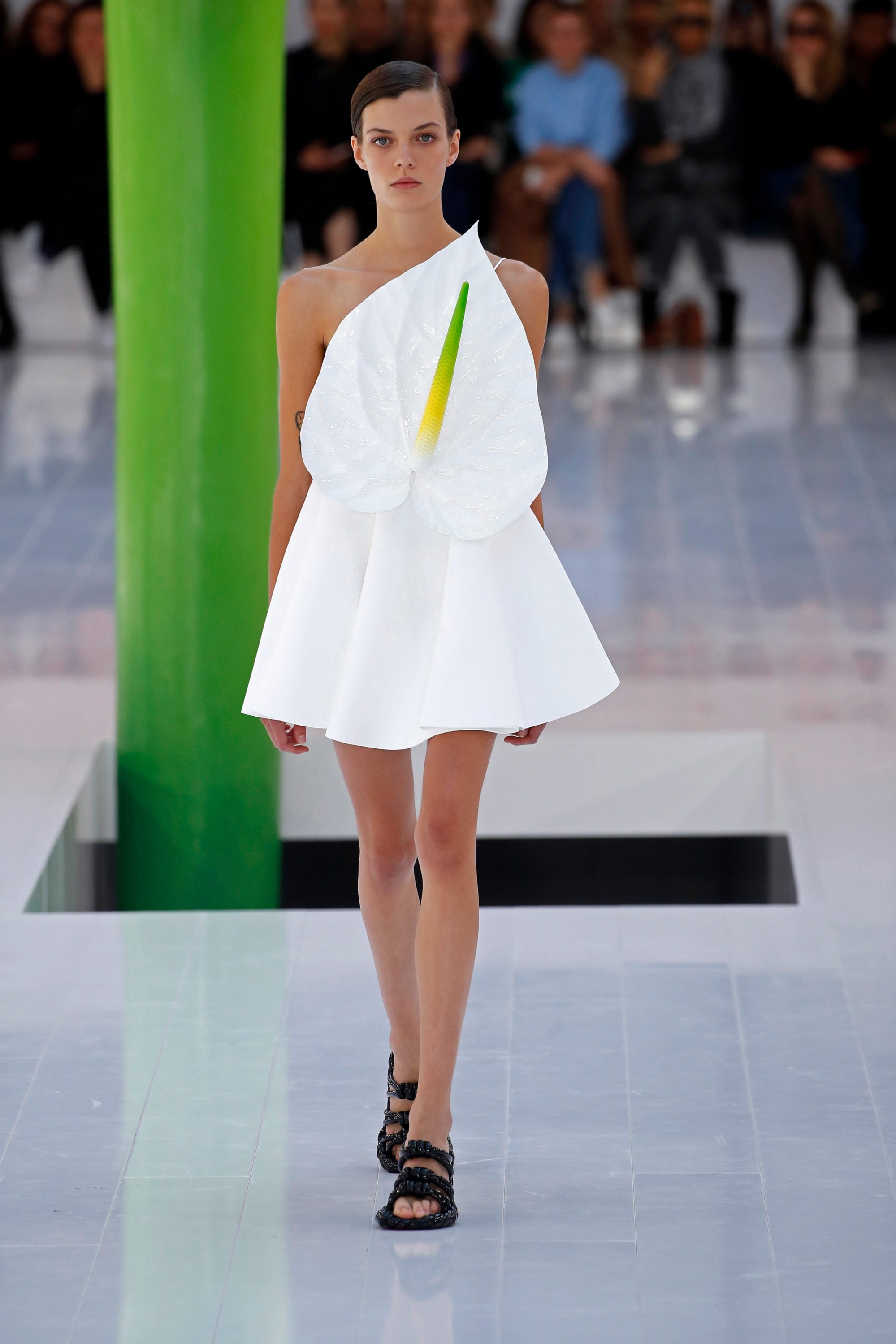 Loewe,
the hip heritage brand
whose "w" is pronounced "v", is going from strength to strength under the artistic stewardship of the Northern Irish designer.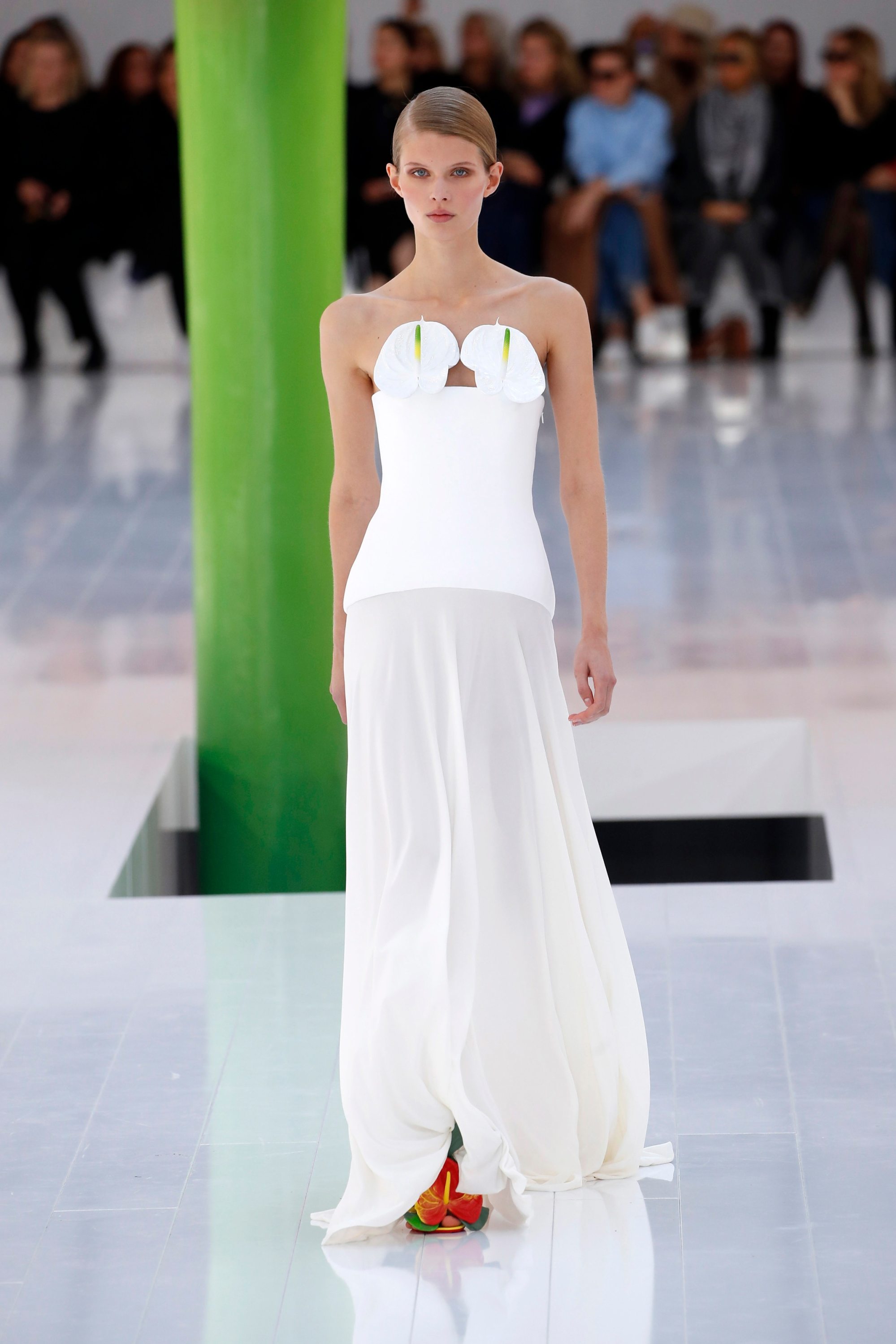 Unveiled on September 30, the concept-driven collection – the highlight of the season so far – was a case in point. Like old-school collections used to be, Anderson takes one main theme and develops it until it spawns others creatively within the show, like a symphony held together with invisible strings. A giant bright red tropical flower, identified as an anthurium, was the centrepiece of this minimalist runway – producing thoughtful variations on the flower theme.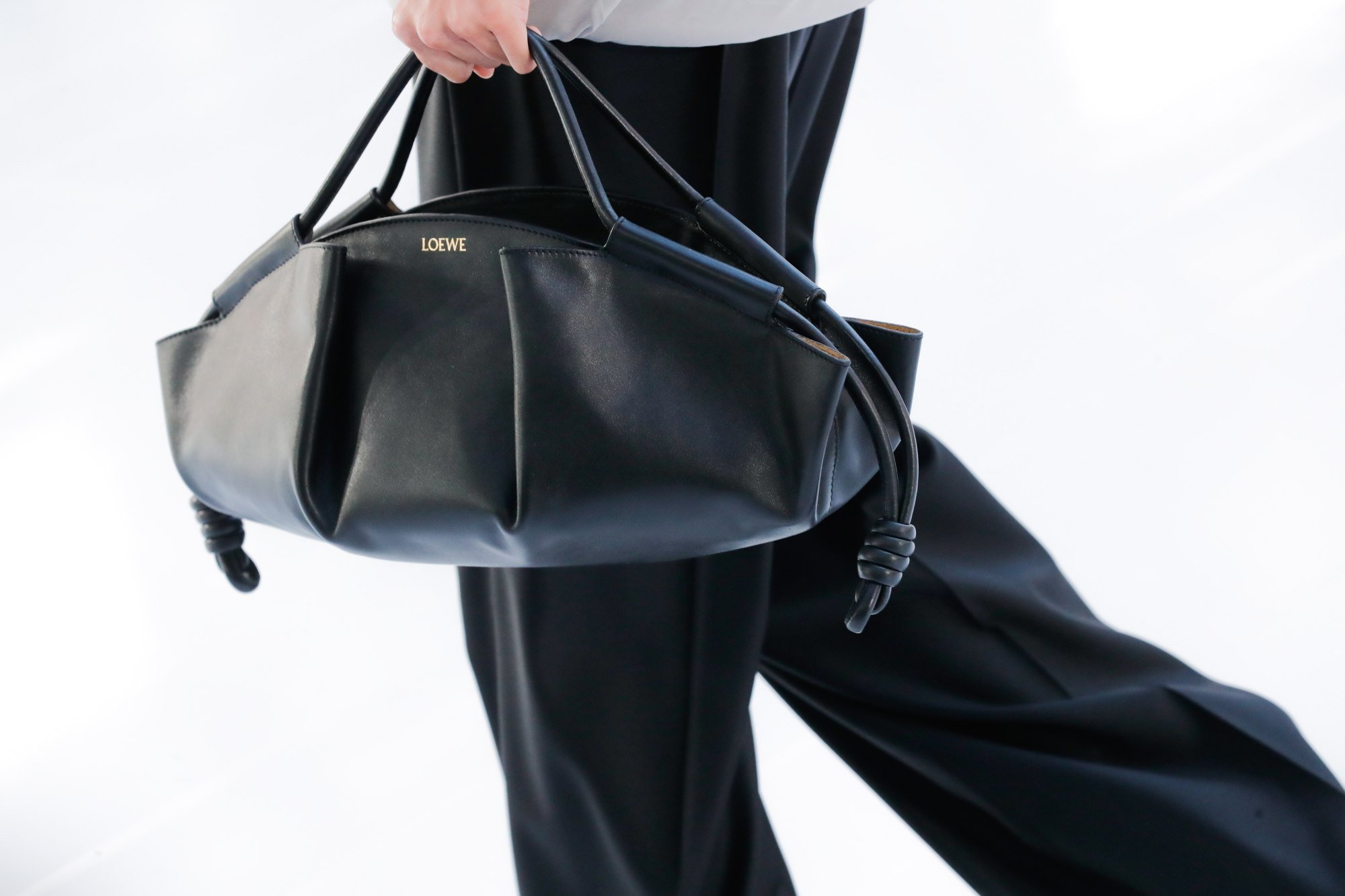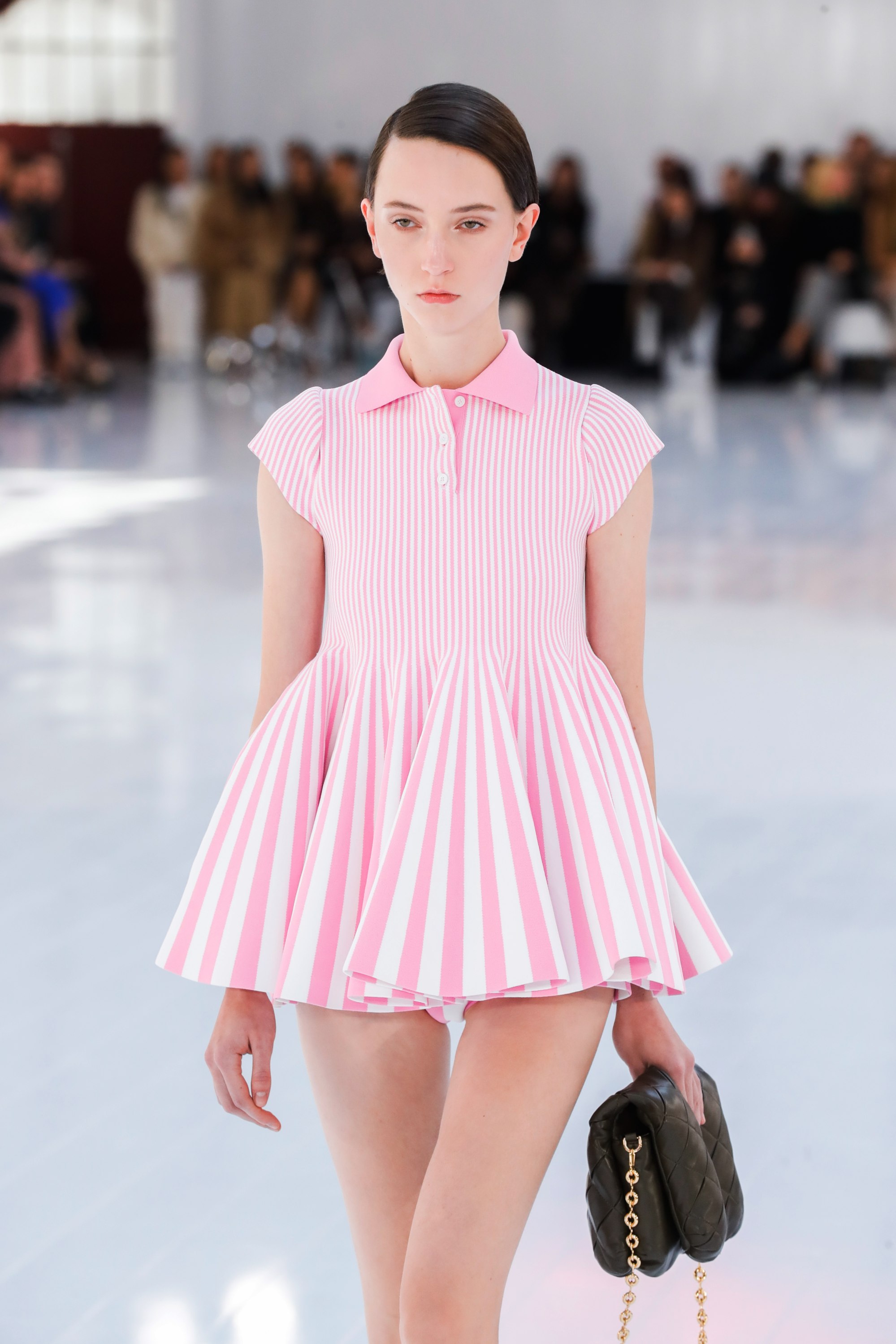 It was at times literal, such as the giant white anthurium serving as the front piece on an A-line minidress. At other times it was conceptual: the minimalist shape of a black bustier dress opening the show evoked the purity of the single waxy petal – and its silhouette itself resembled an upside-down flower, like a take on 1940s
Dior
.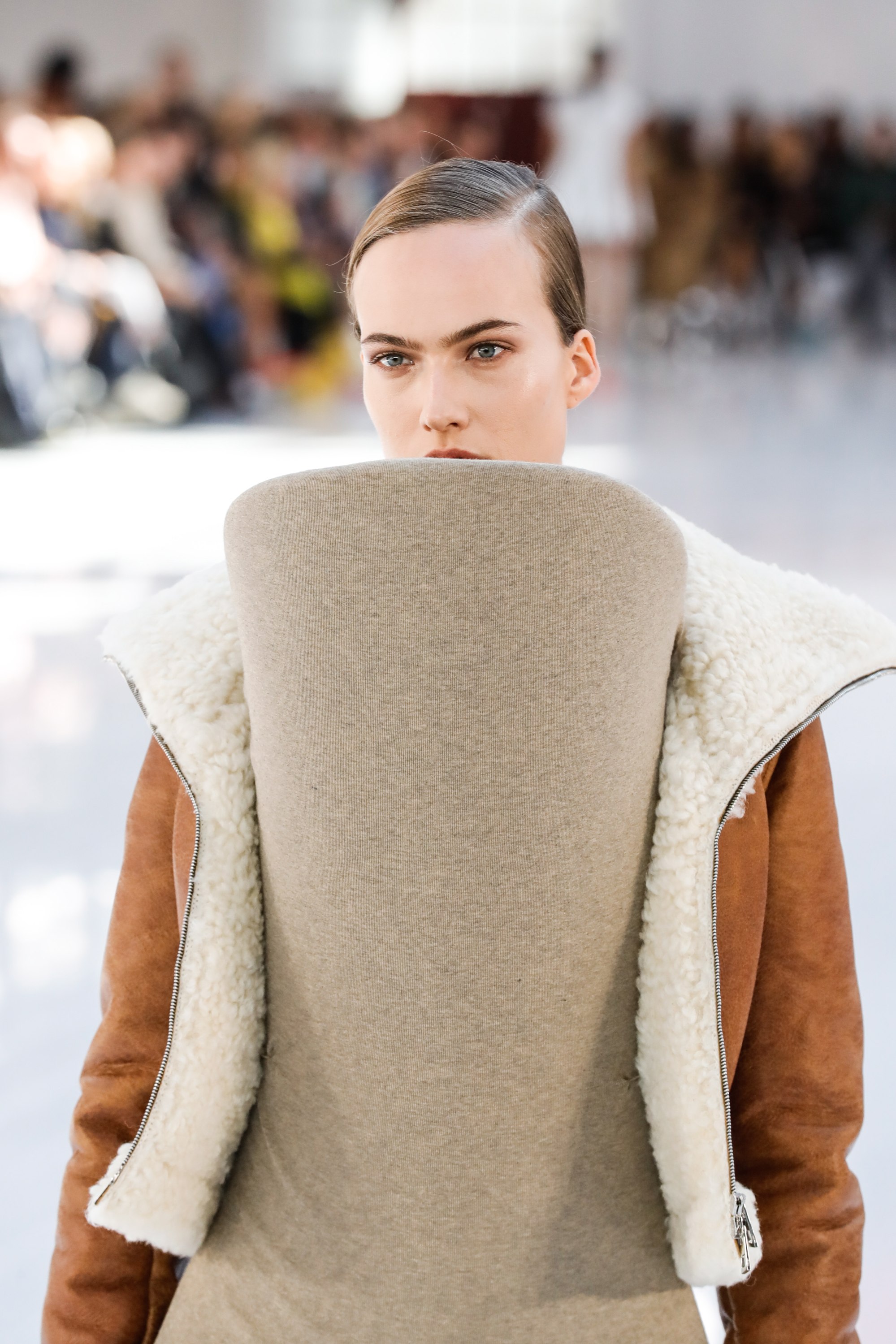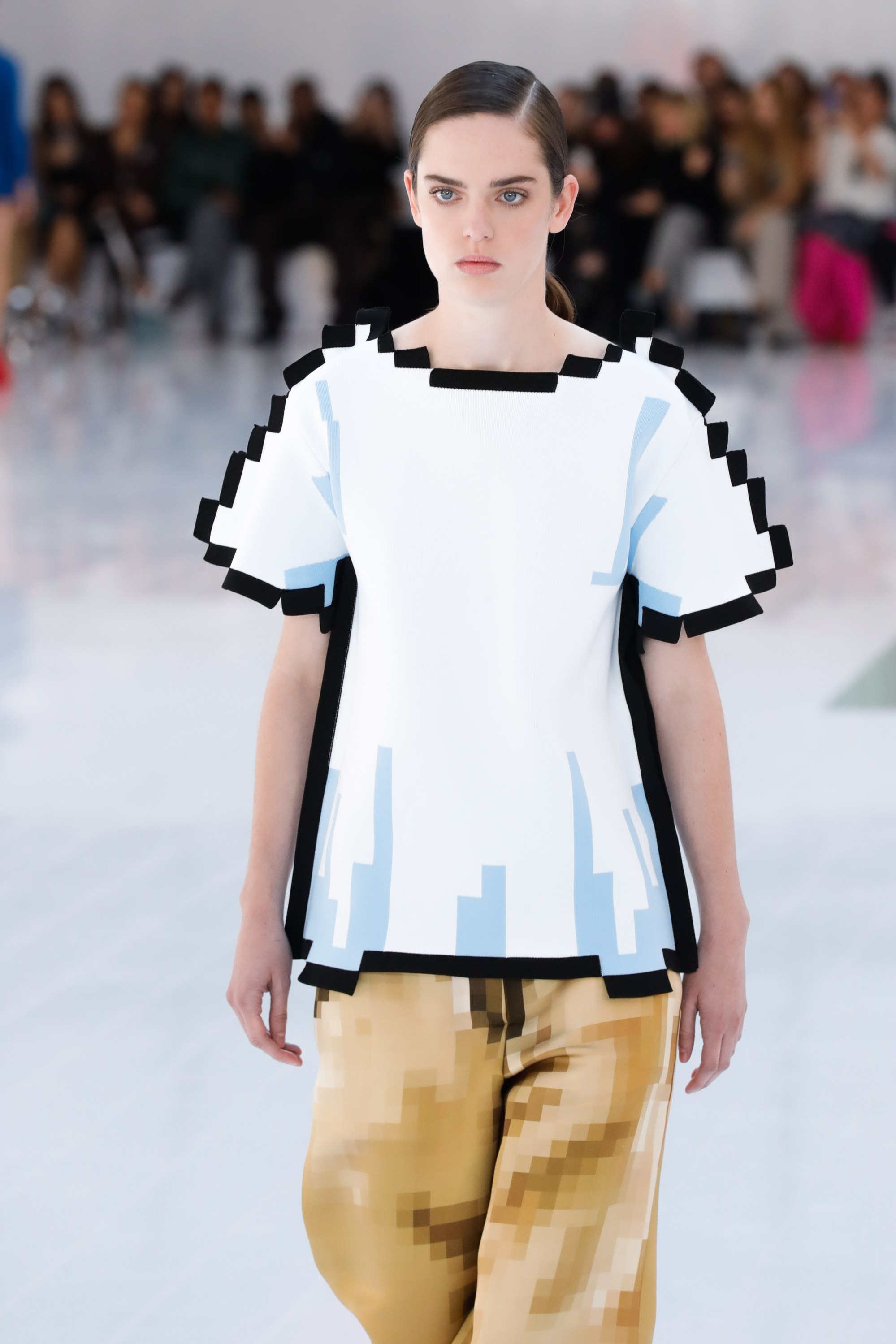 Distortions were everywhere. An ash bustier gown sported an inside peplum to create a surreal curtain shape in the skirt. The 1940s was also apparent in the baby doll gowns whose myriad of coloured stripes confused the eye.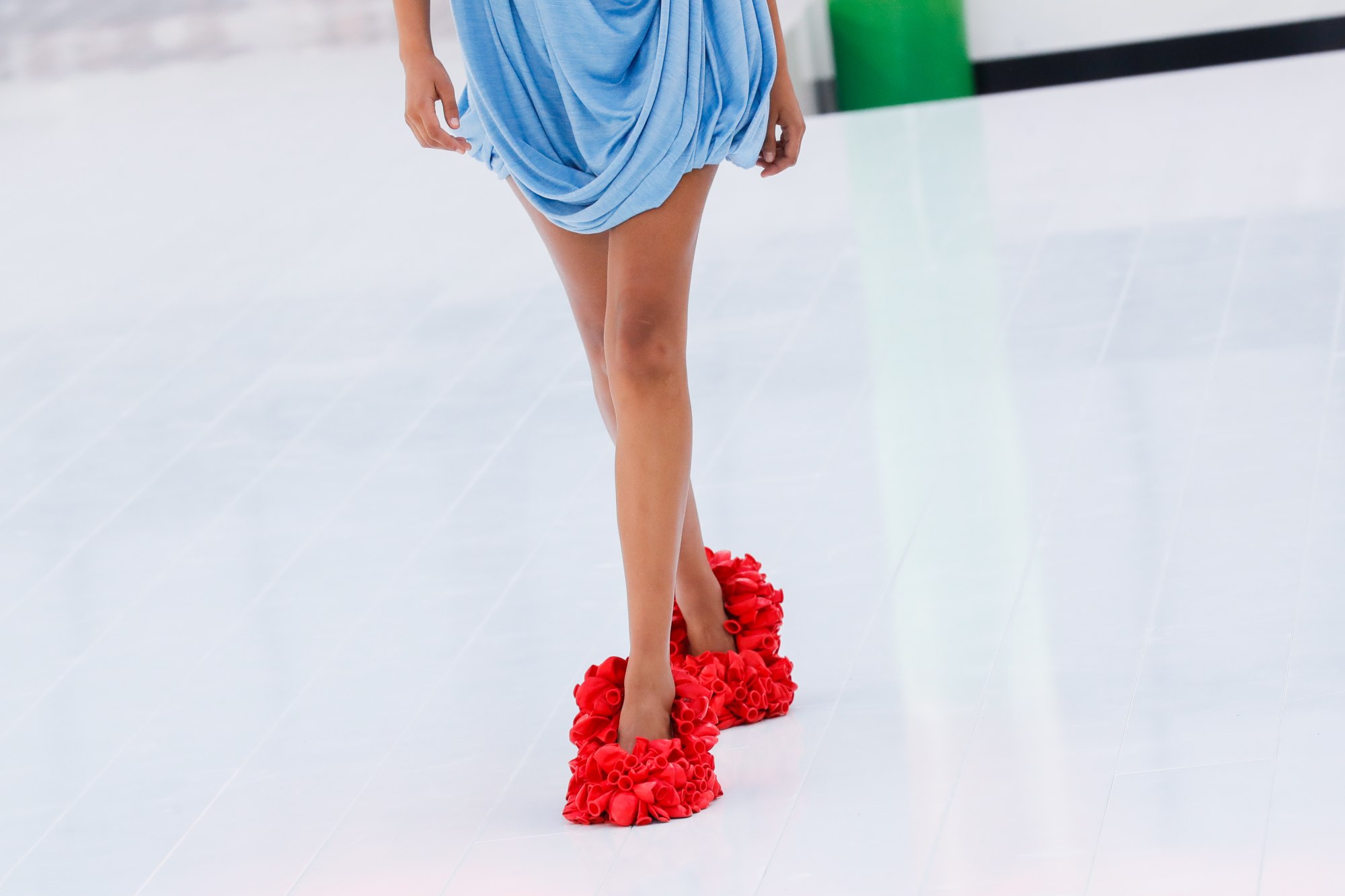 Shoes became ruffles of white fabric like petals brushing the floor – or a mop? – while stilettos were intentionally oversized and awkward.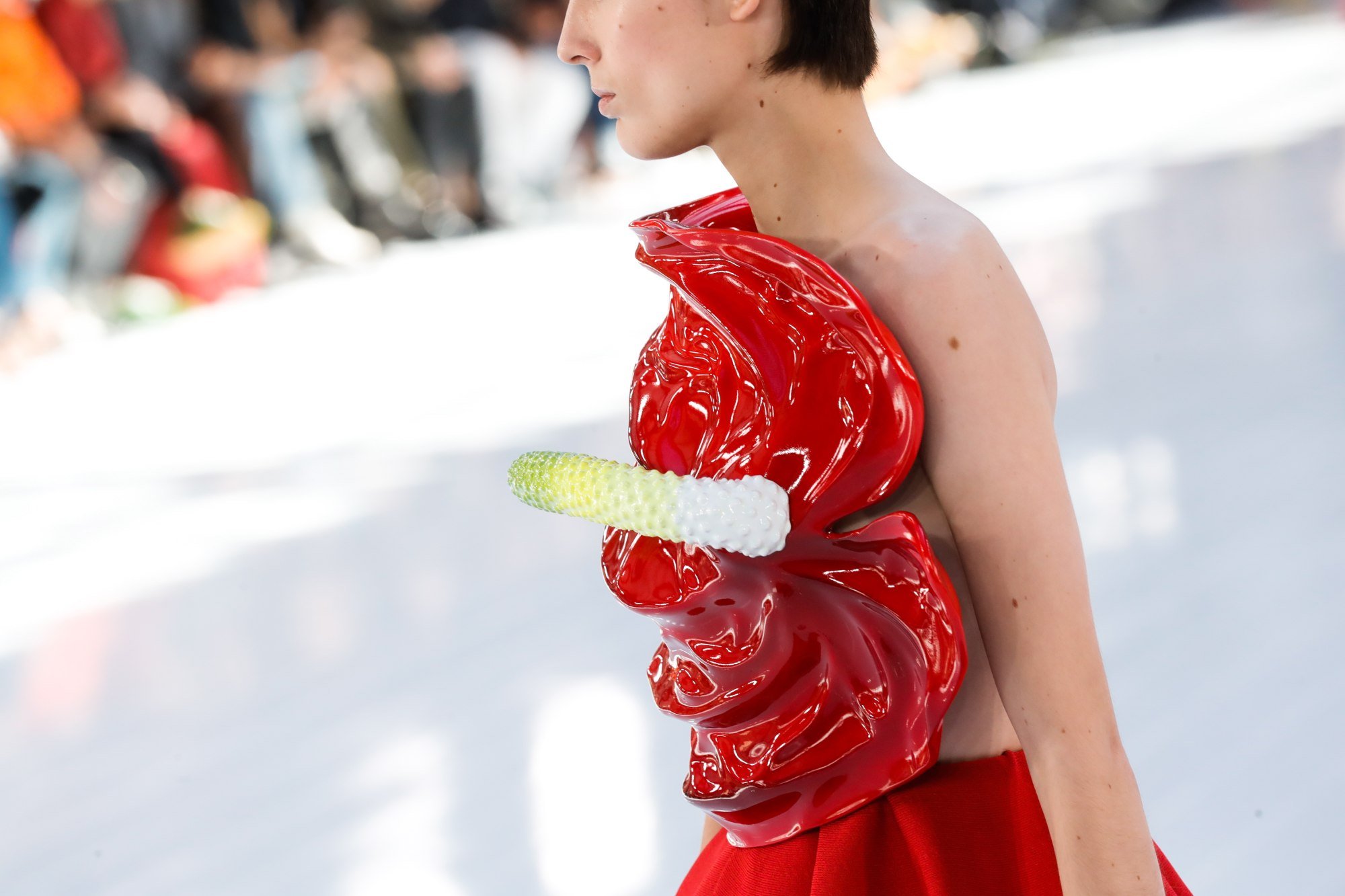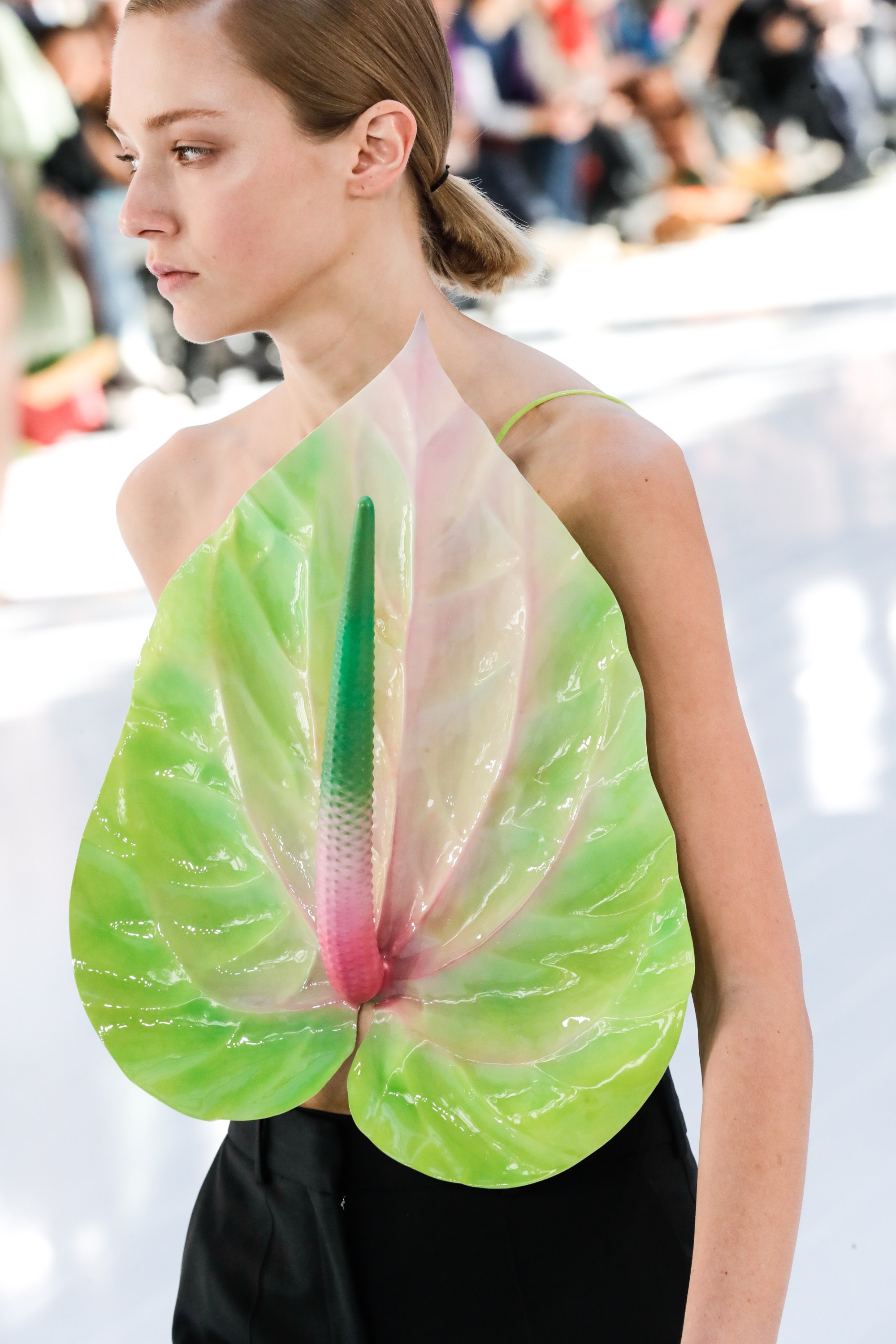 This collection shows that Anderson is a rare designer who manages to mix classical fashion with perplexing ideas without sacrificing any visual beauty.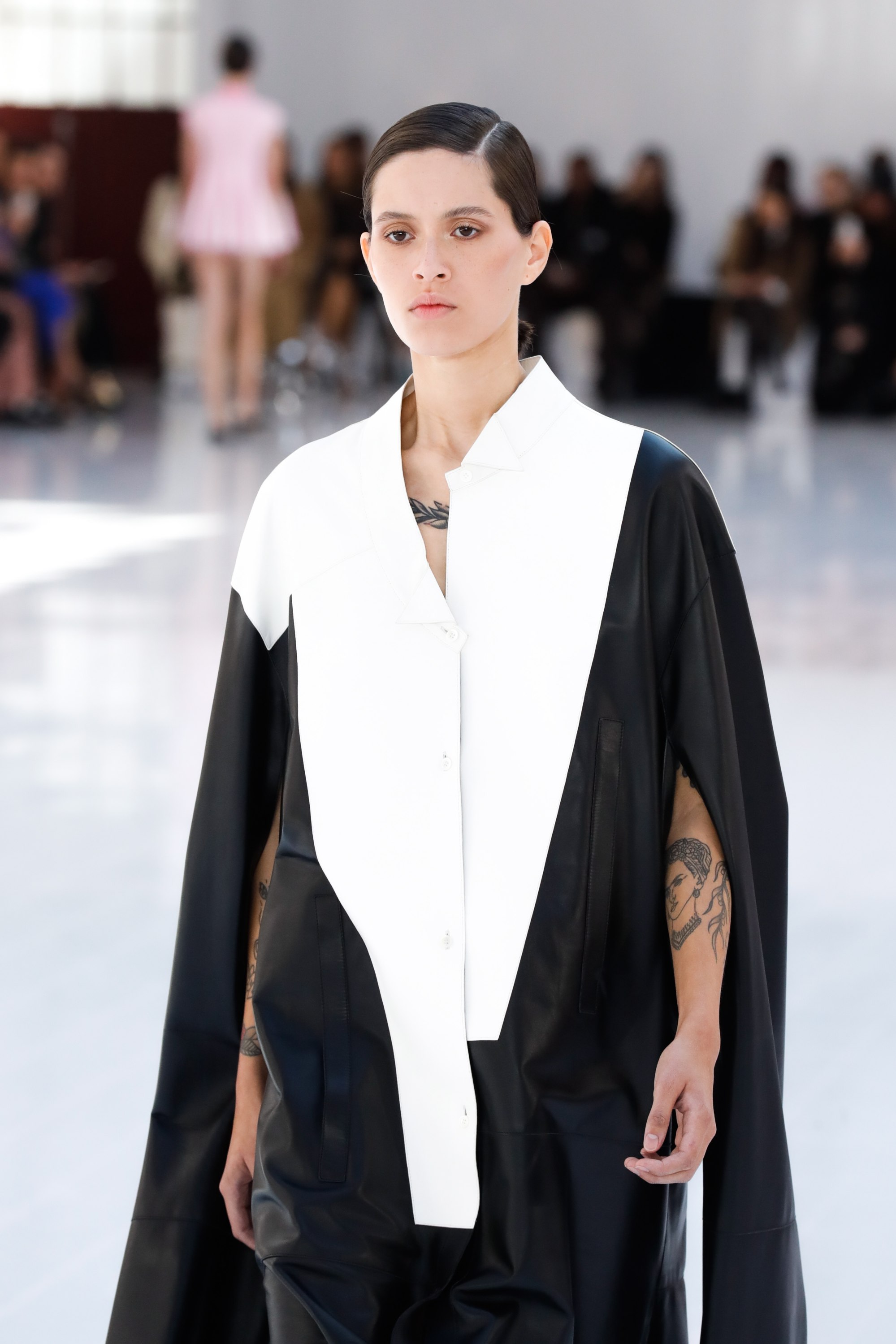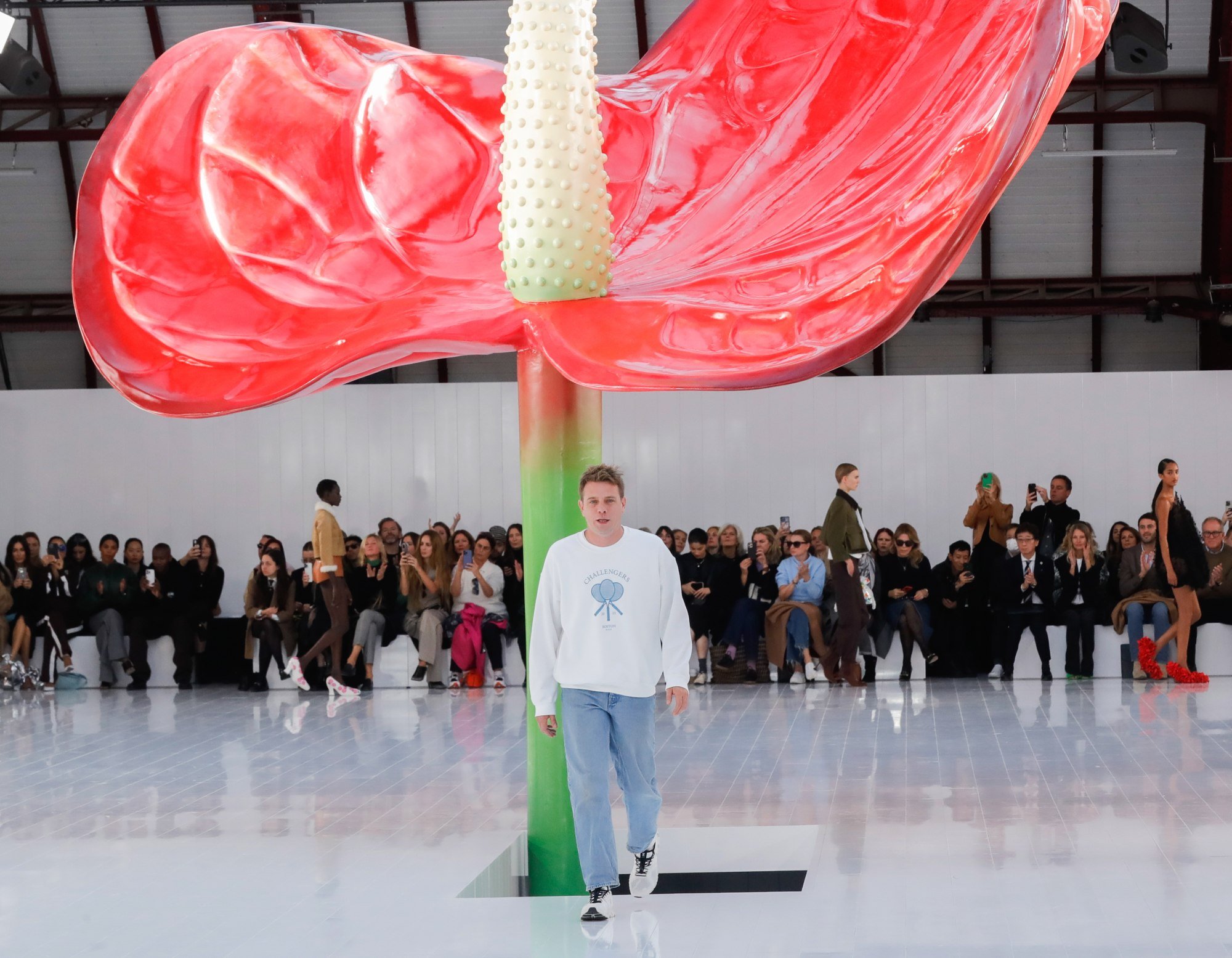 Besides, if one front row guest is snapped just knitting throughout, this surely must be the height of fashion?

For Loewe's womenswear spring/summer 2023 show, presented at Paris Fashion Week on September 30, guests were wooed by the designer's inventive take on florals
One dress had a silhouette resembling an upside-down flower, reminiscent of 1940s Dior, while distortions were everywhere evoking a sense of surrealist fashion