Paris Fashion Week: Valentino's spring/summer 2023 show flaunted bold glitz and glamour, but celebrities Zendaya, Florence Pugh, Dove Cameron and Naomi Campbell were left waiting an hour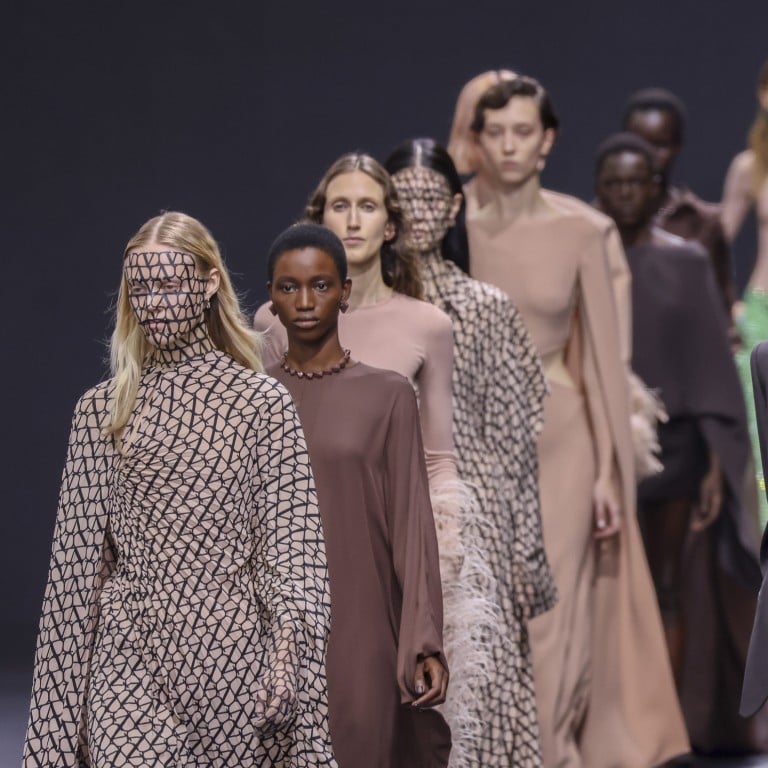 Valentino's Paris Fashion Week show saw snared queues of black cars dropping off battalions of celebrities who, amid the commotion, just couldn't find the entrance.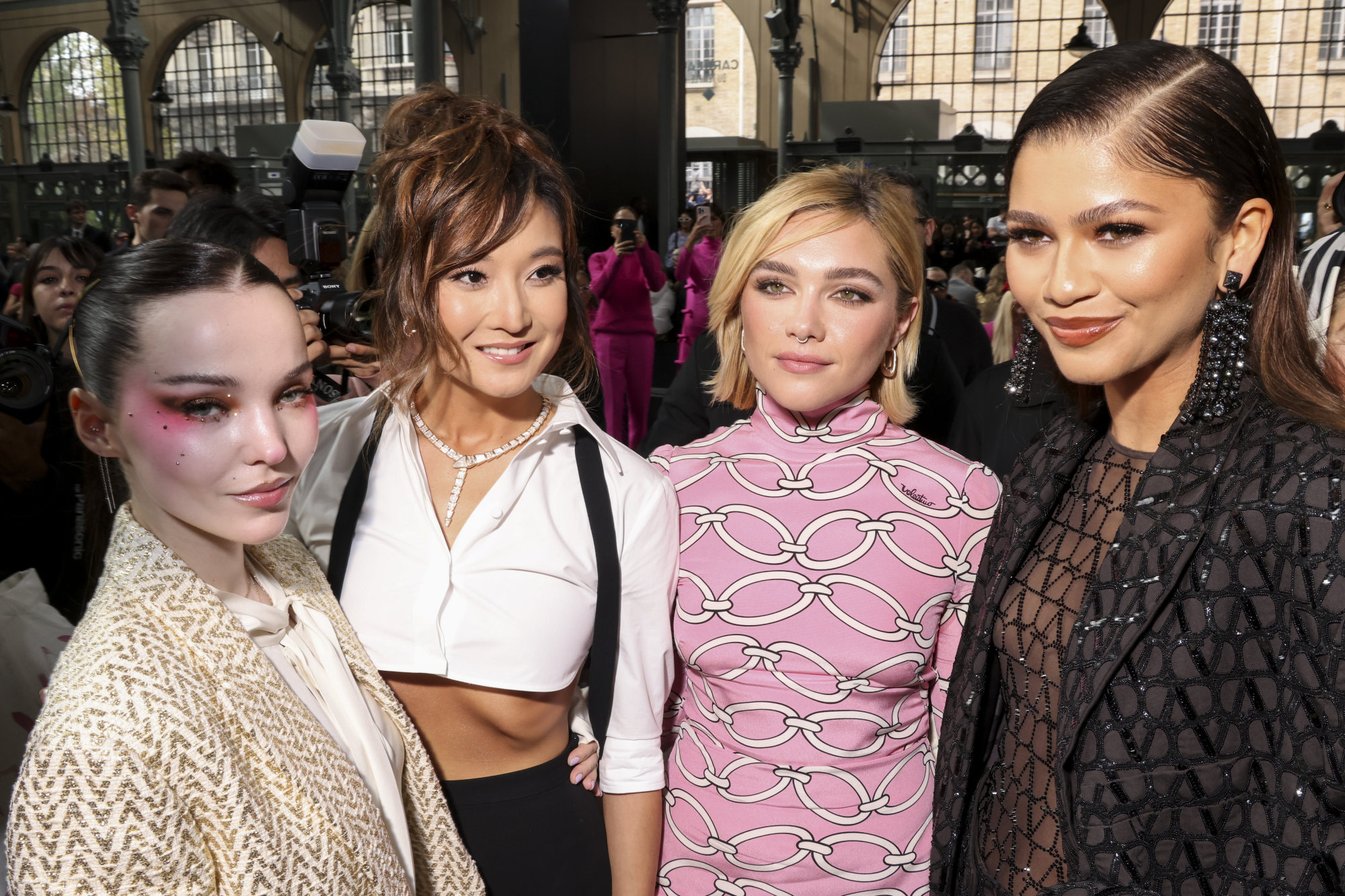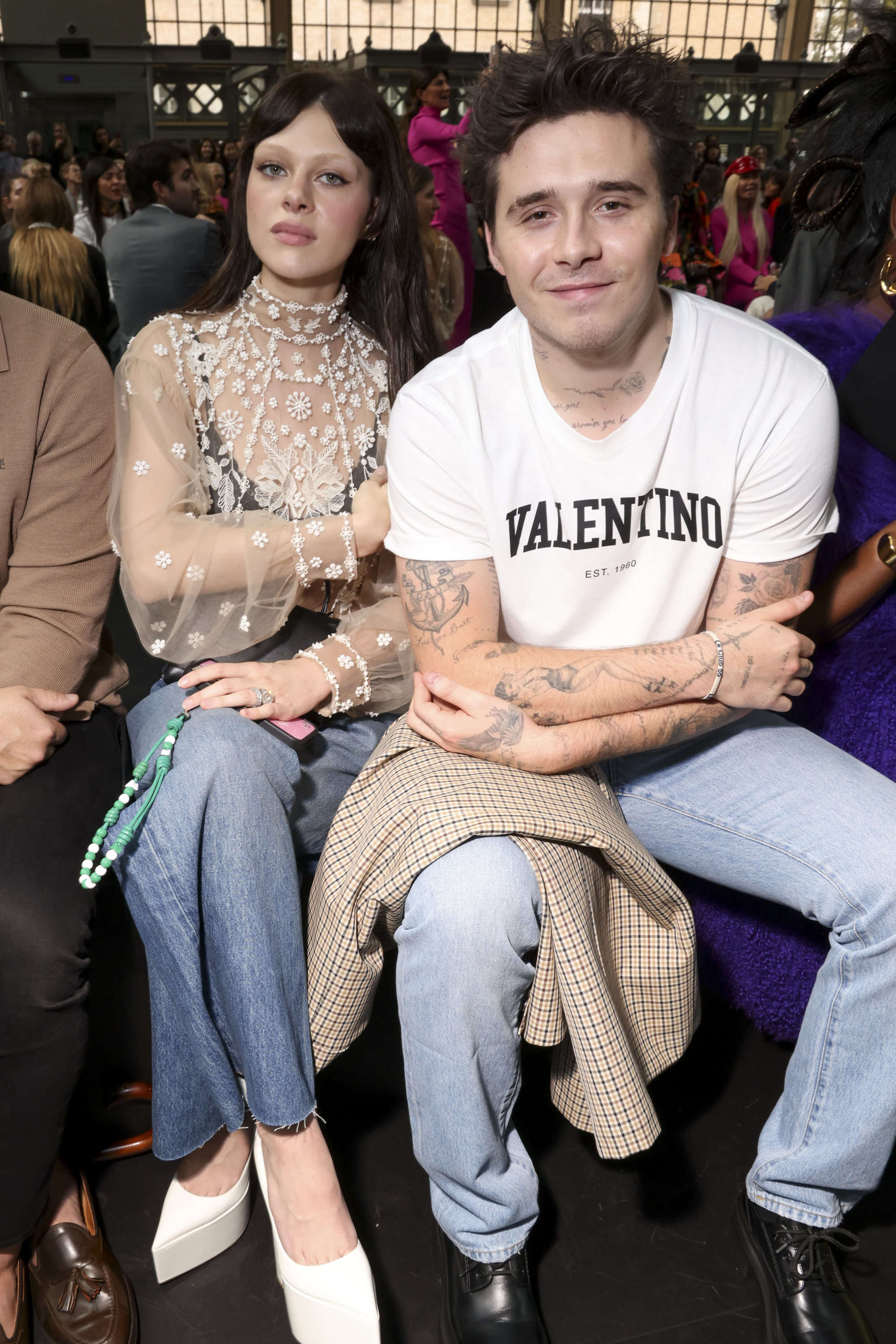 Seated VIP guests were sweatily crammed in together inside the Le Marais venue, waiting (im)patiently as the show started an hour late, on October 2. While outside, screaming members of the public braved the rain for hours just for a glimpse of their favourite stars, that included Zendaya, Naomi Campbell, Florence Pugh, Erykah Badu, Ashley Park, Dove Cameron,
Brooklyn Beckham and wife Nicola Peltz
.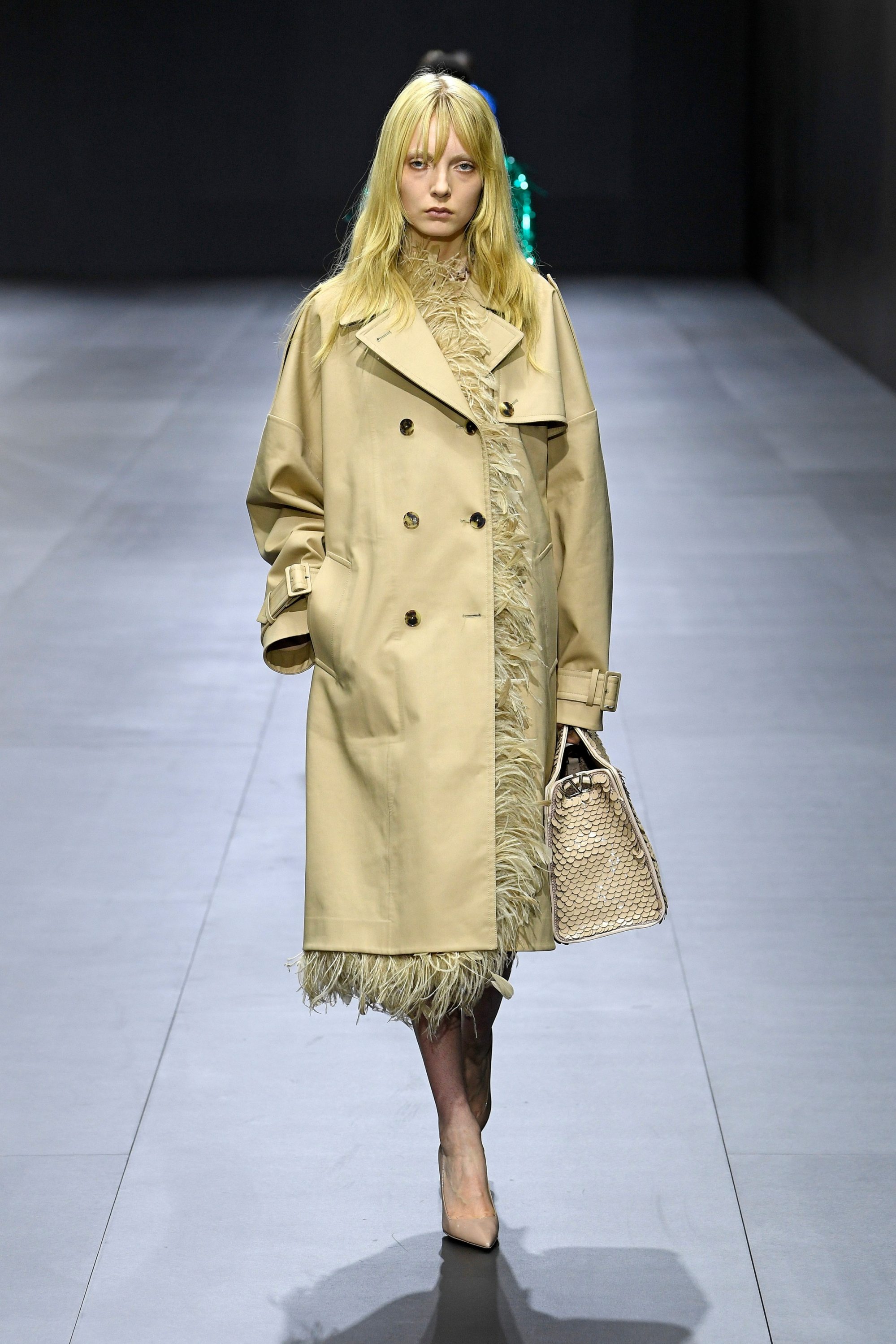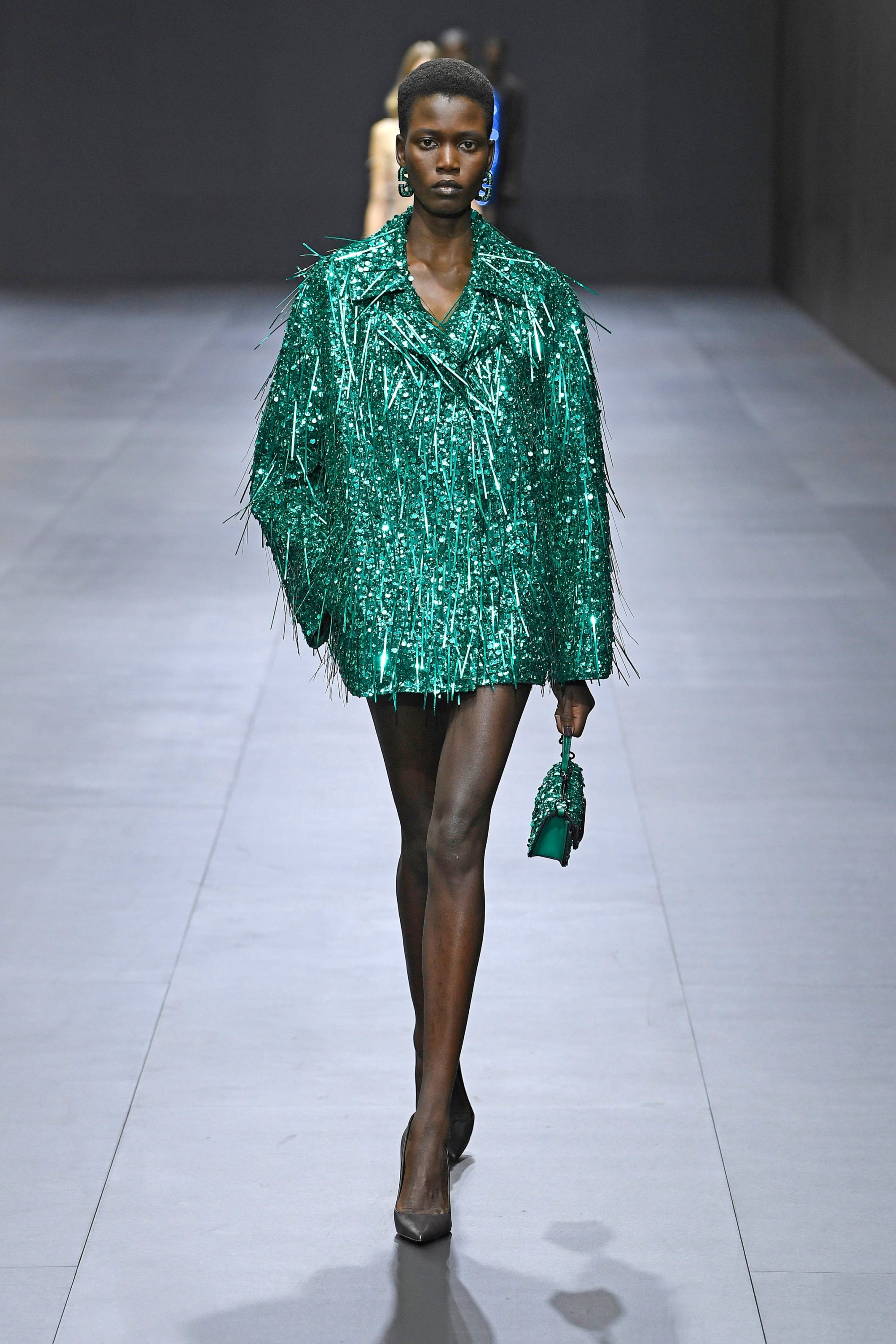 "Cuts and transparencies reveal the persona," the brand said of designer Pier Paolo Piccioli's glitzy spring
collection that mixed
gimmicks with moments of thoughtful fashion skill.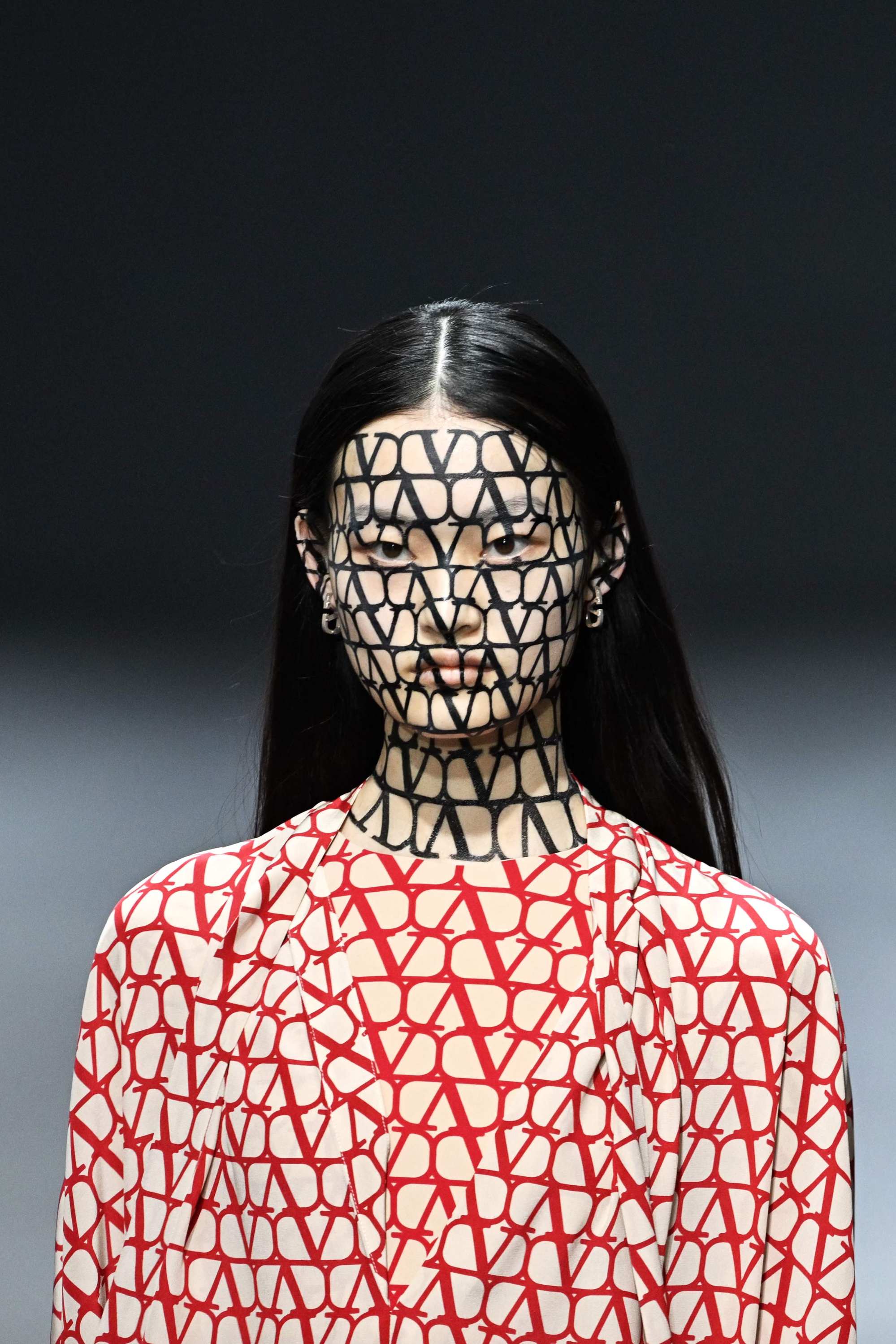 Models with faces and necks completely covered in disturbing interlocking "V" make-up began the show, introducing the theme of the reveal.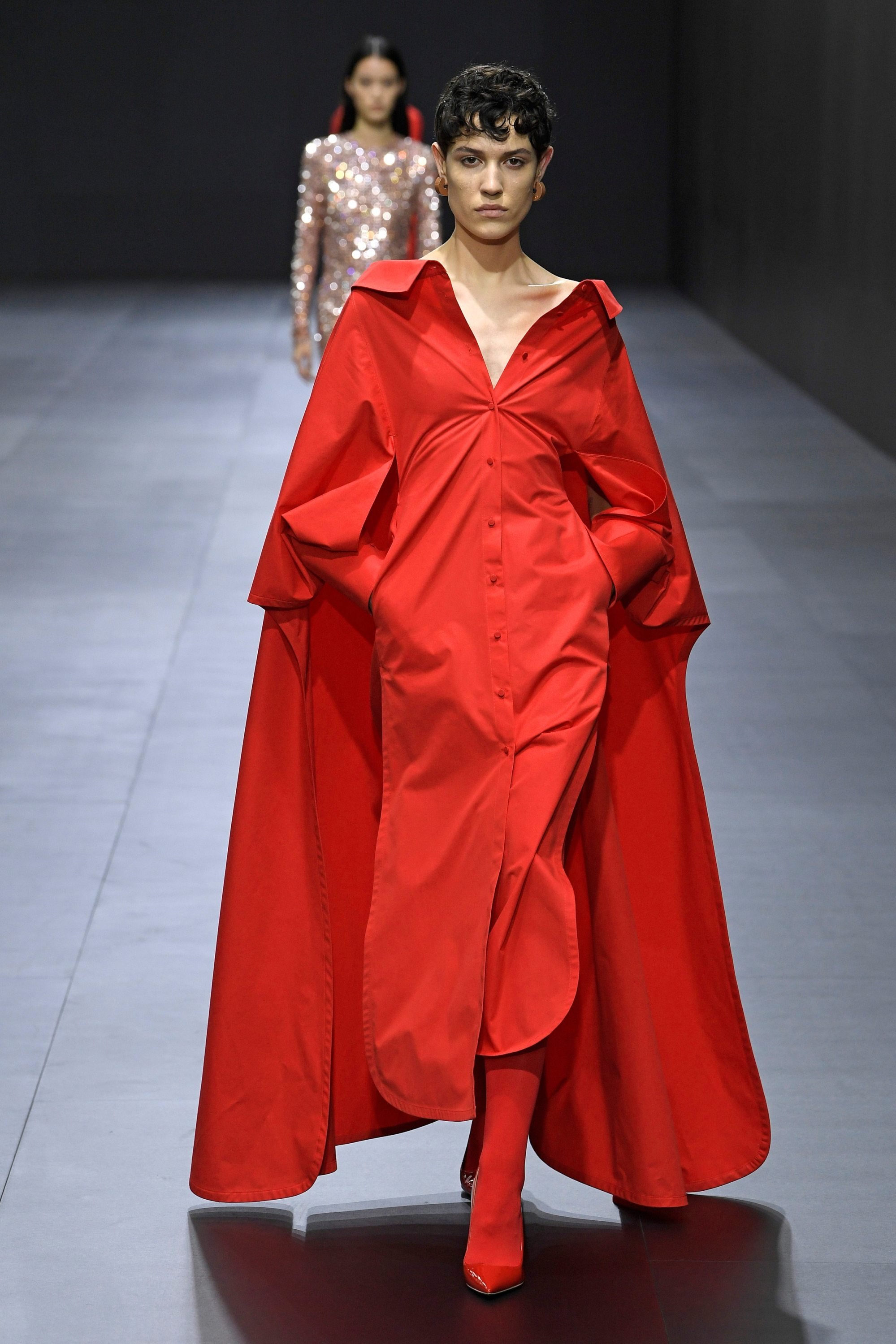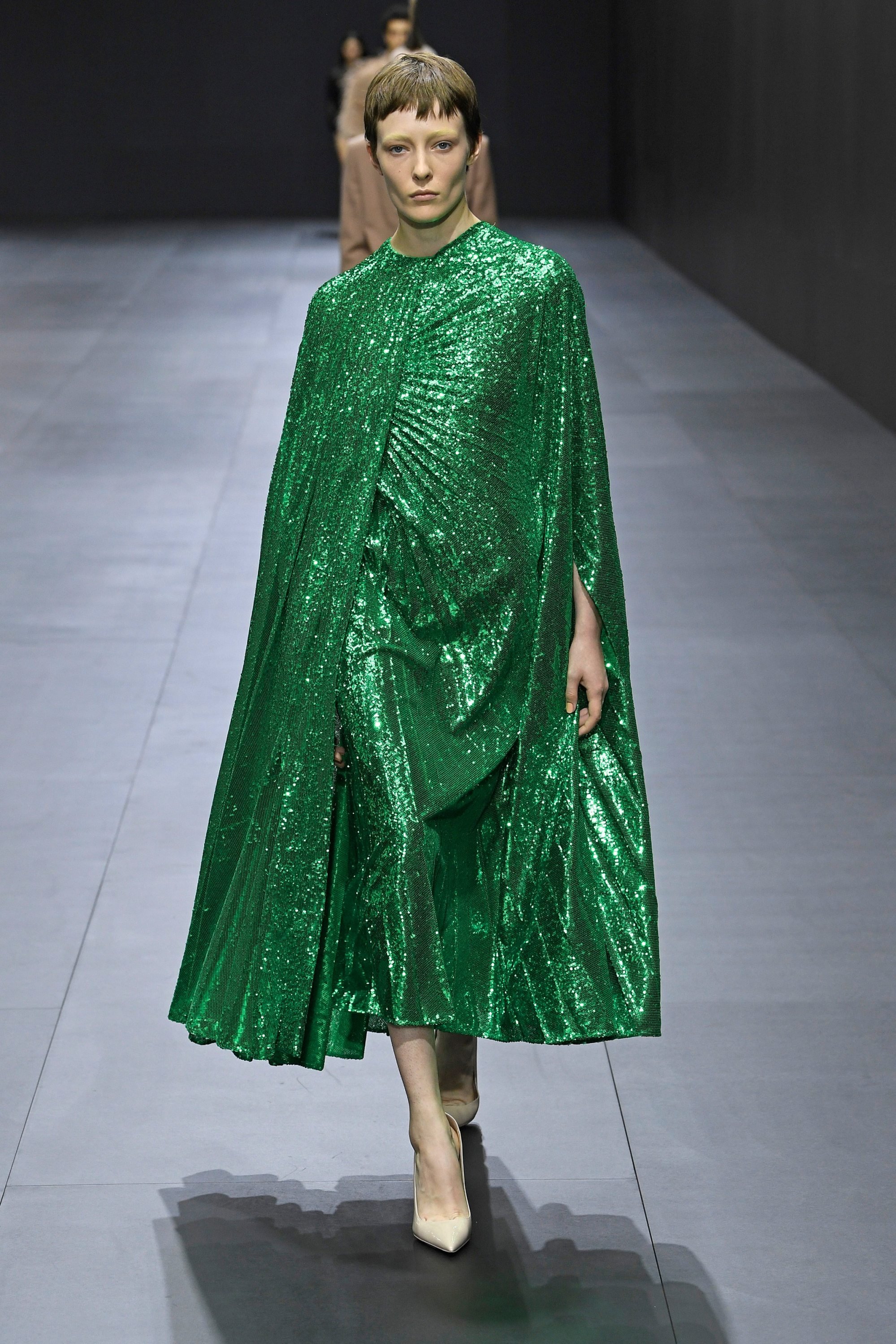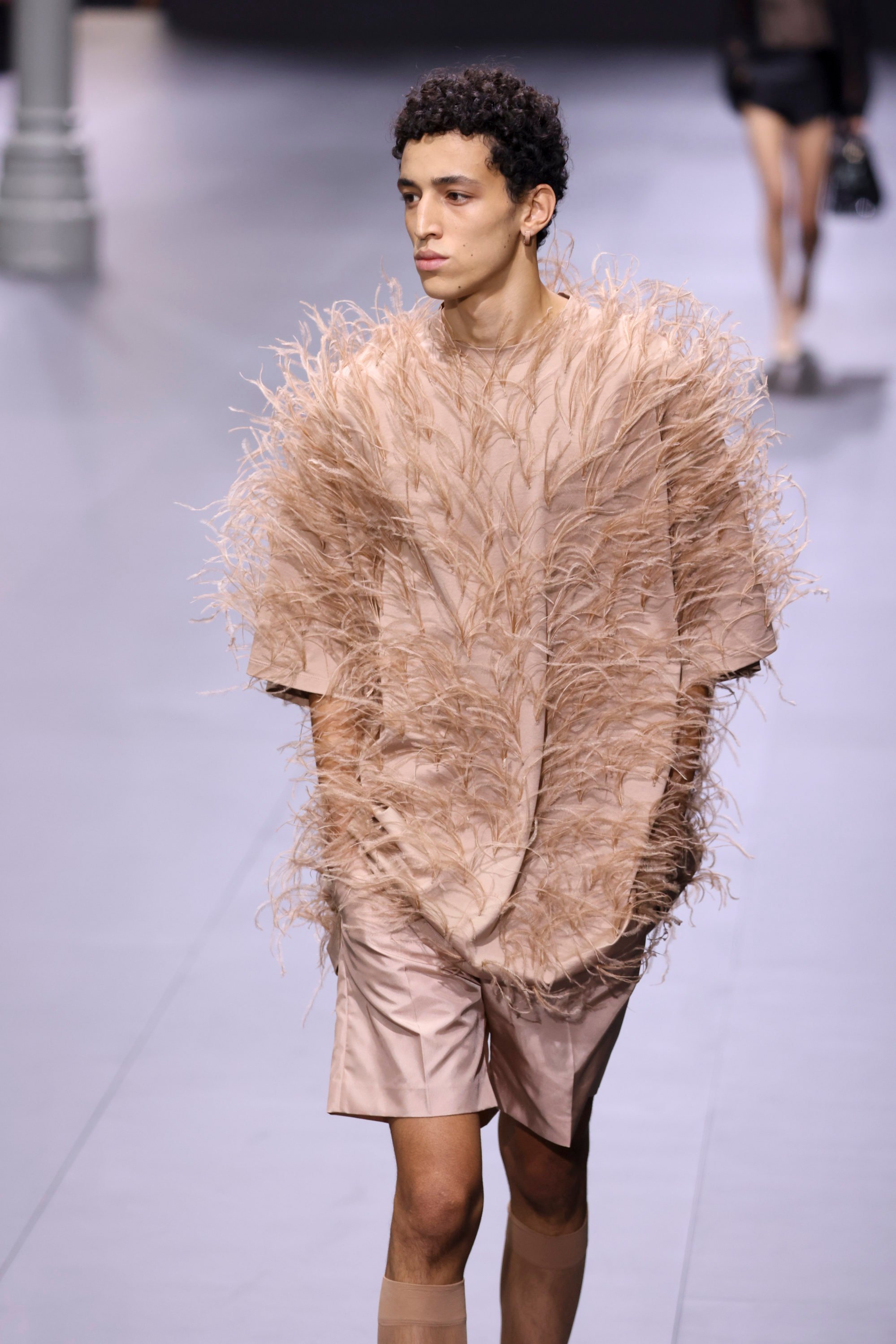 The exploration of inside-out or back-to-front continued in a beautiful nude skin-like top with matching nude pants speckled sparingly with diaphanous plumes on model Anna Cleveland.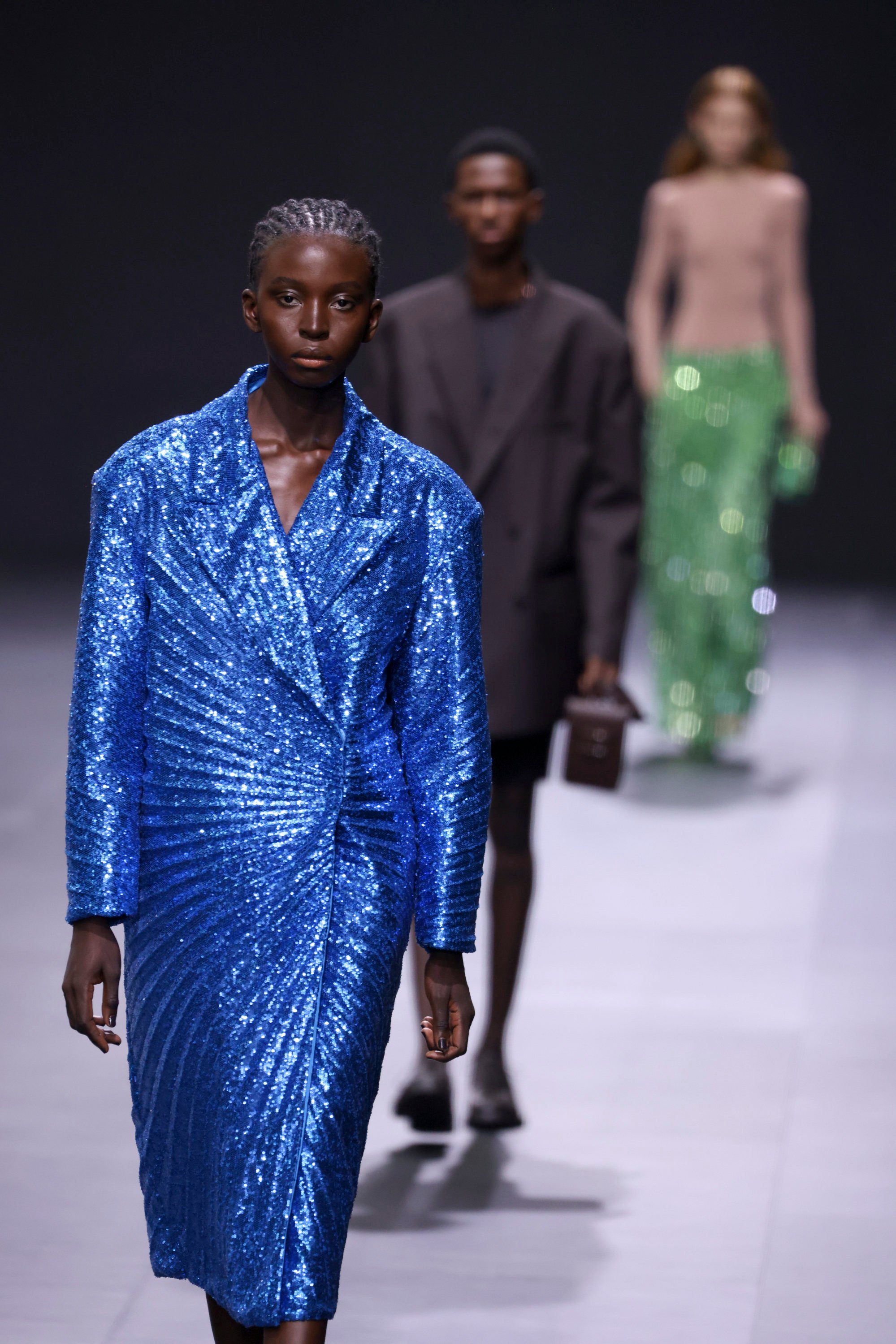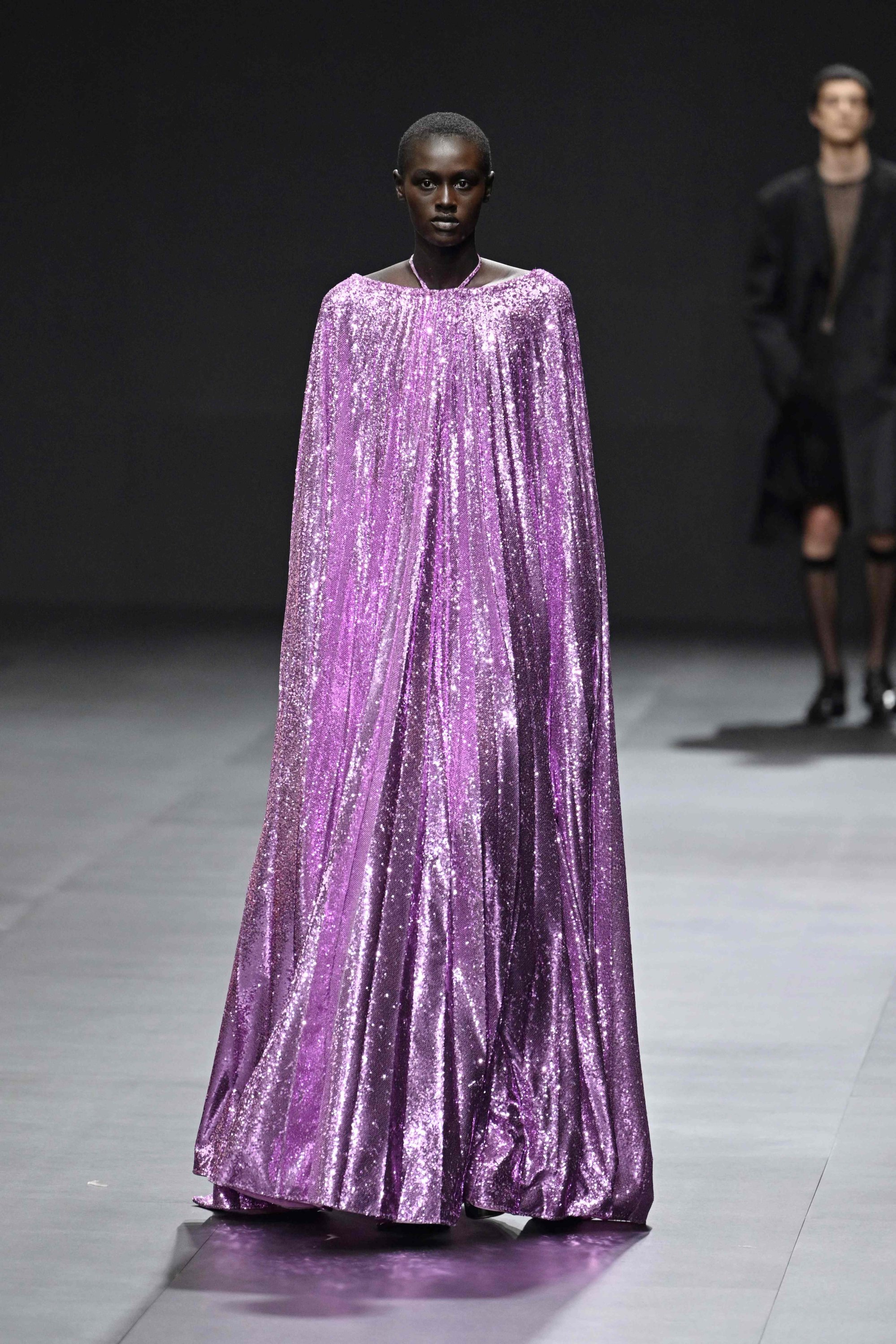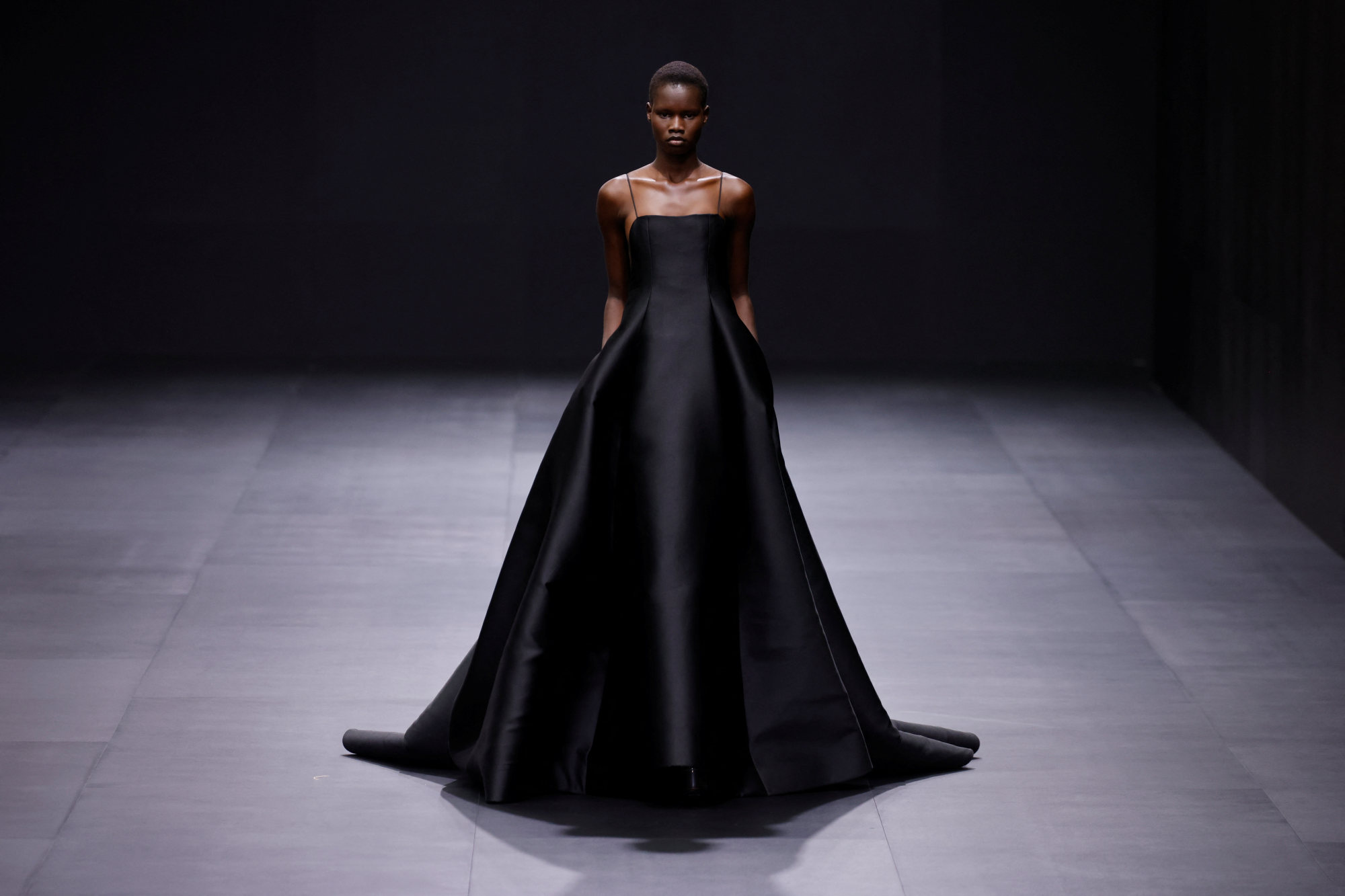 A coat had ostrich feathers peaking out from inside through the hems. The sides of some dresses were scooped out, while a dazzling purple sequinned floor-length gown revealed the model's flesh only at the back.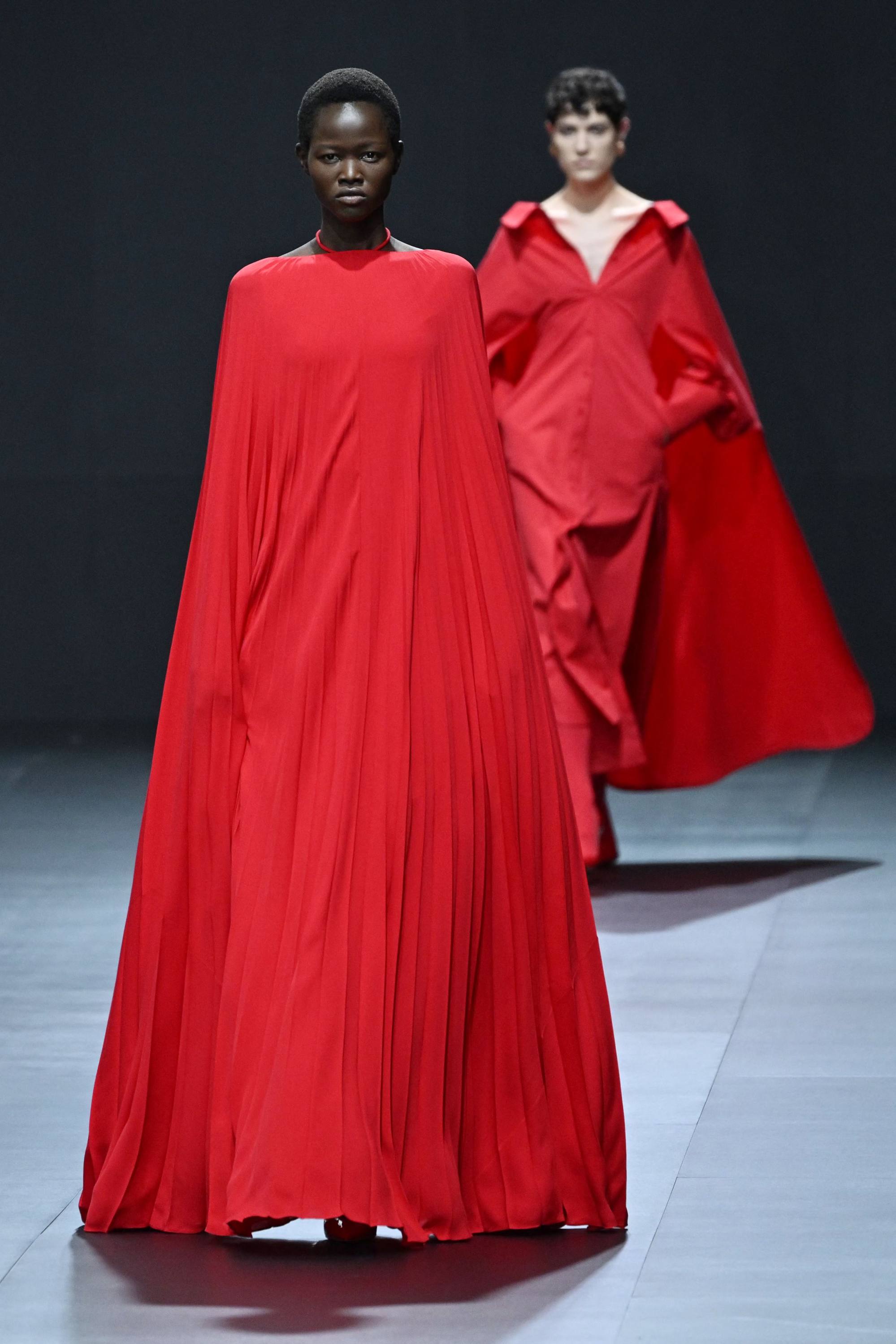 Yet at times it felt as if the lauded Italian designer may have tried to fit too much in. By outfit No 91, it also felt exhausting – with fashion insiders fidgeting for the show to wrap up.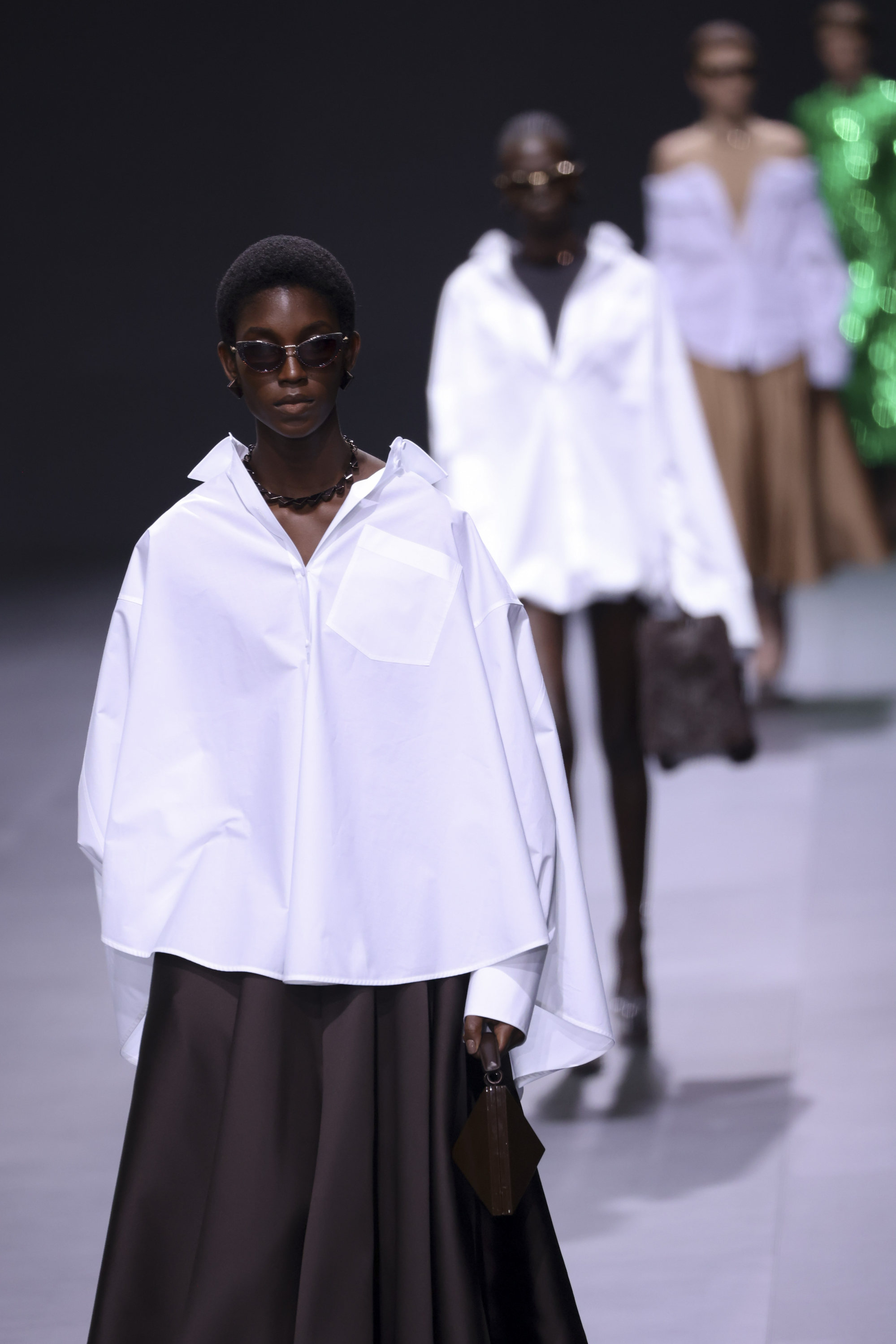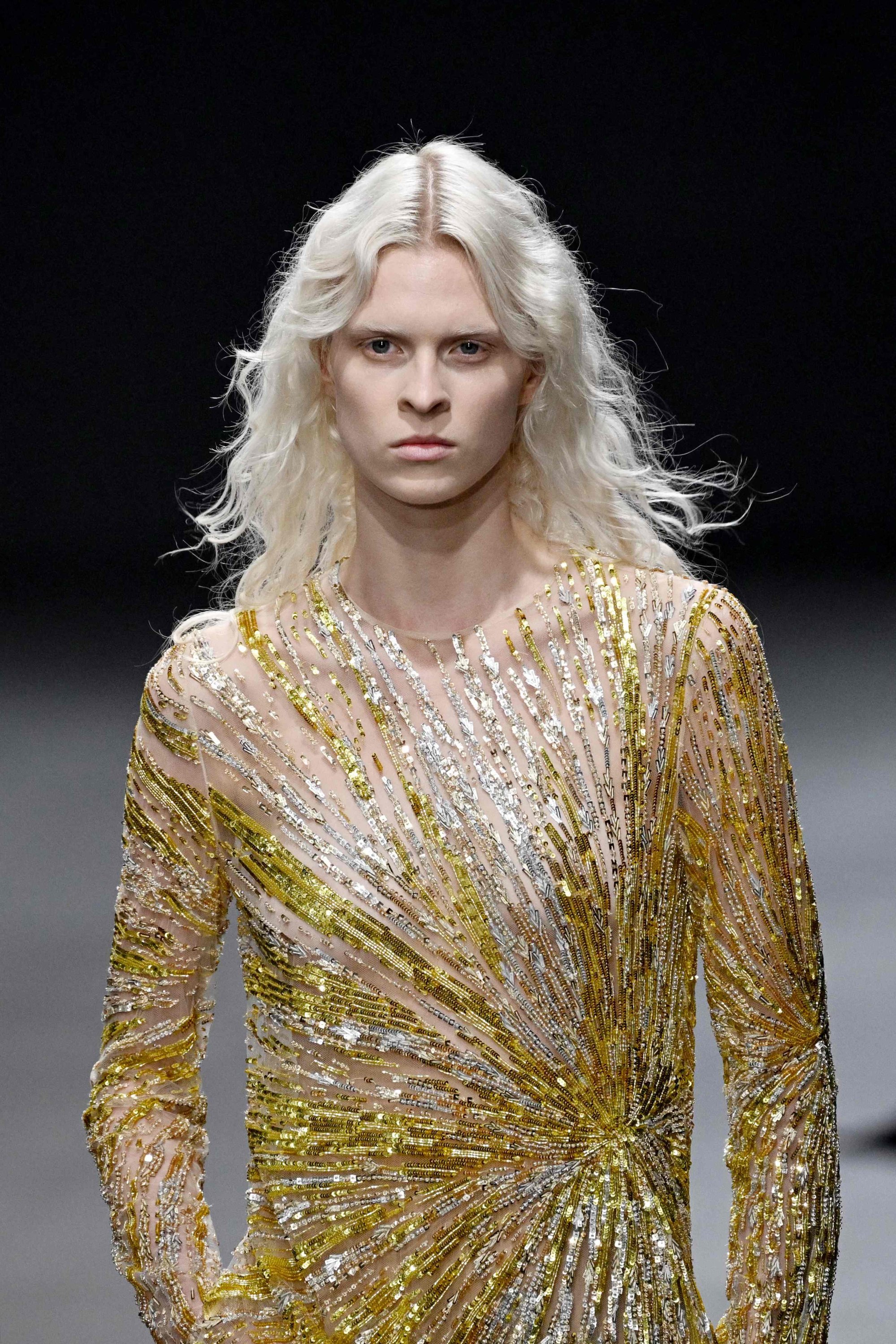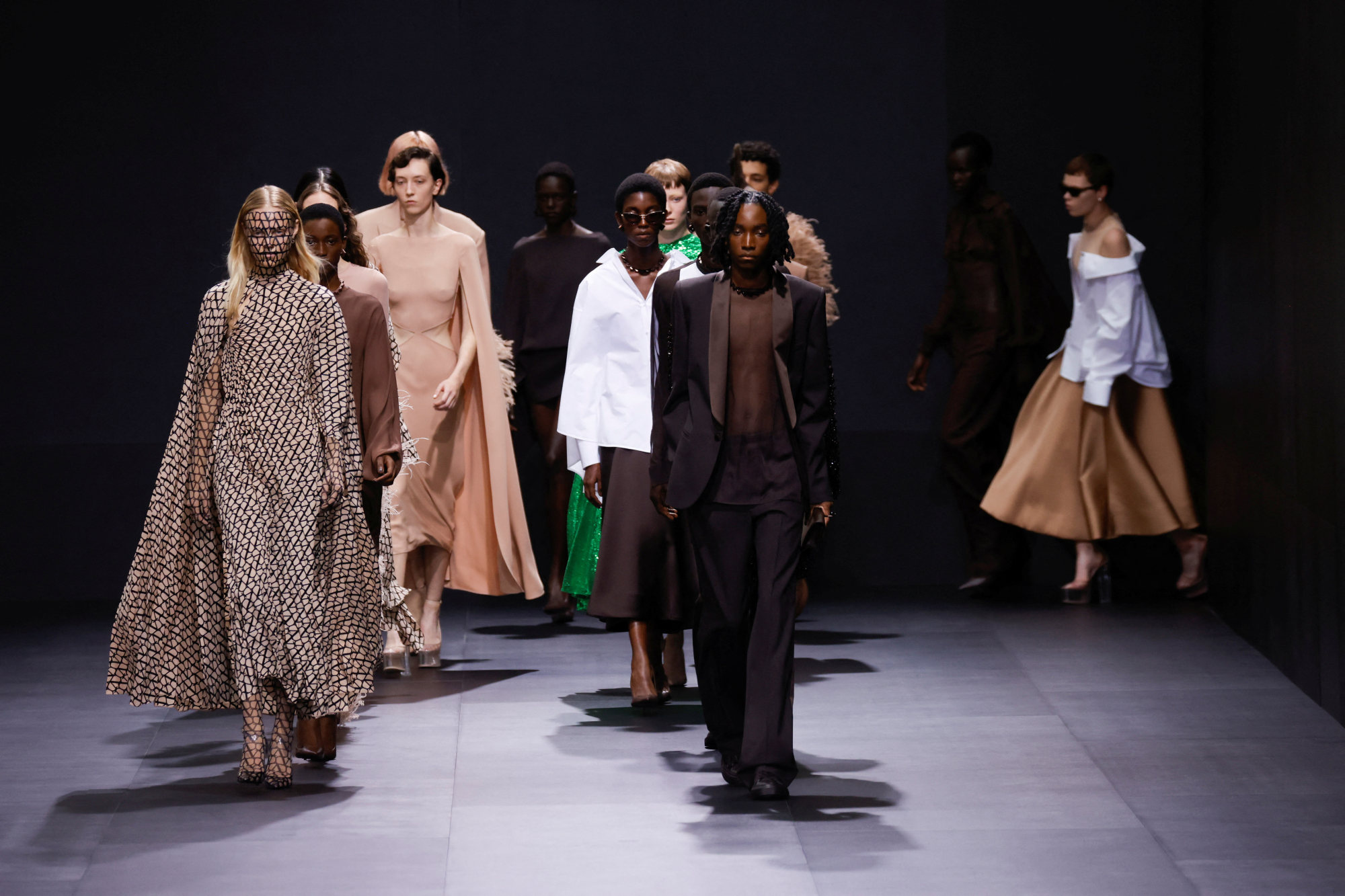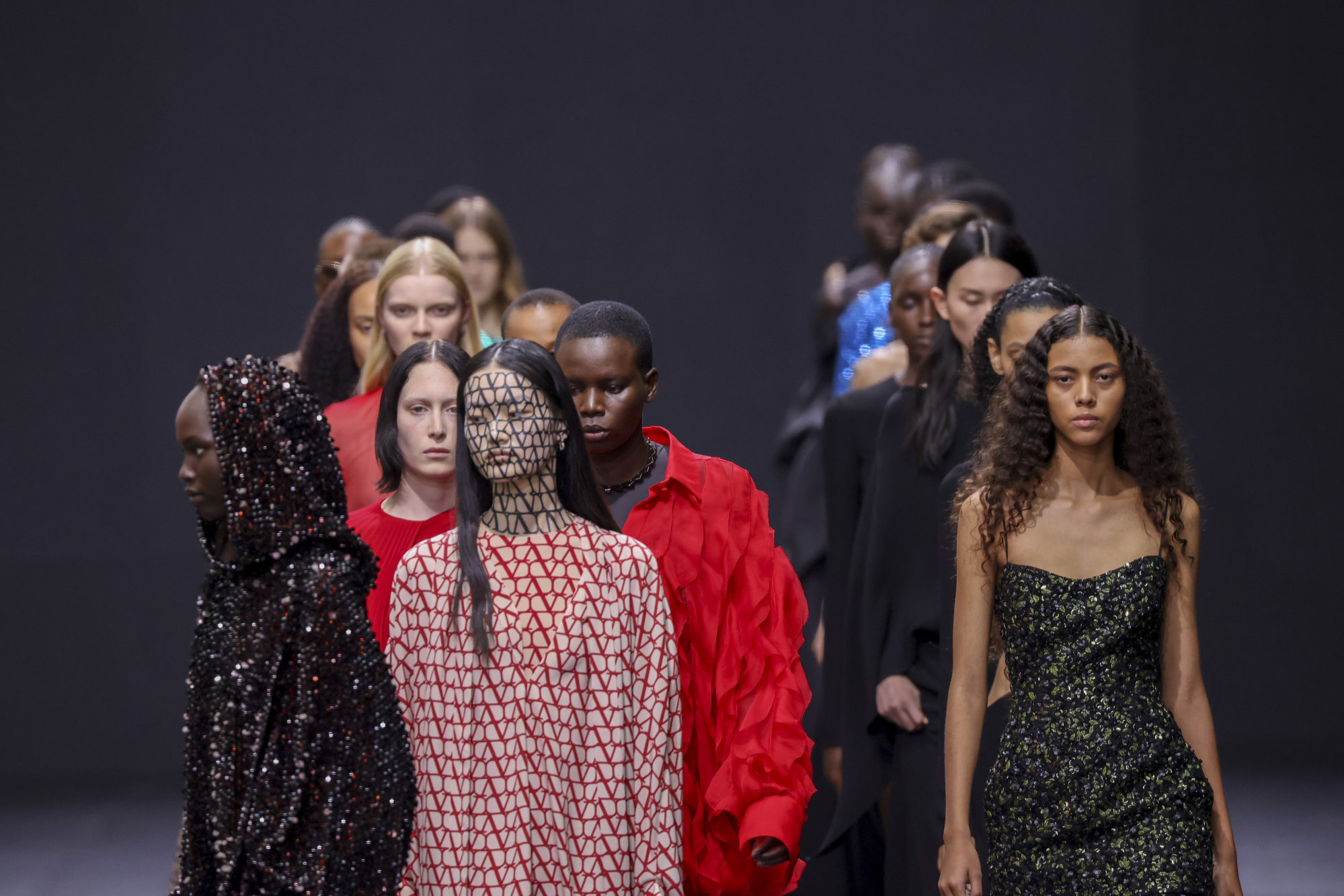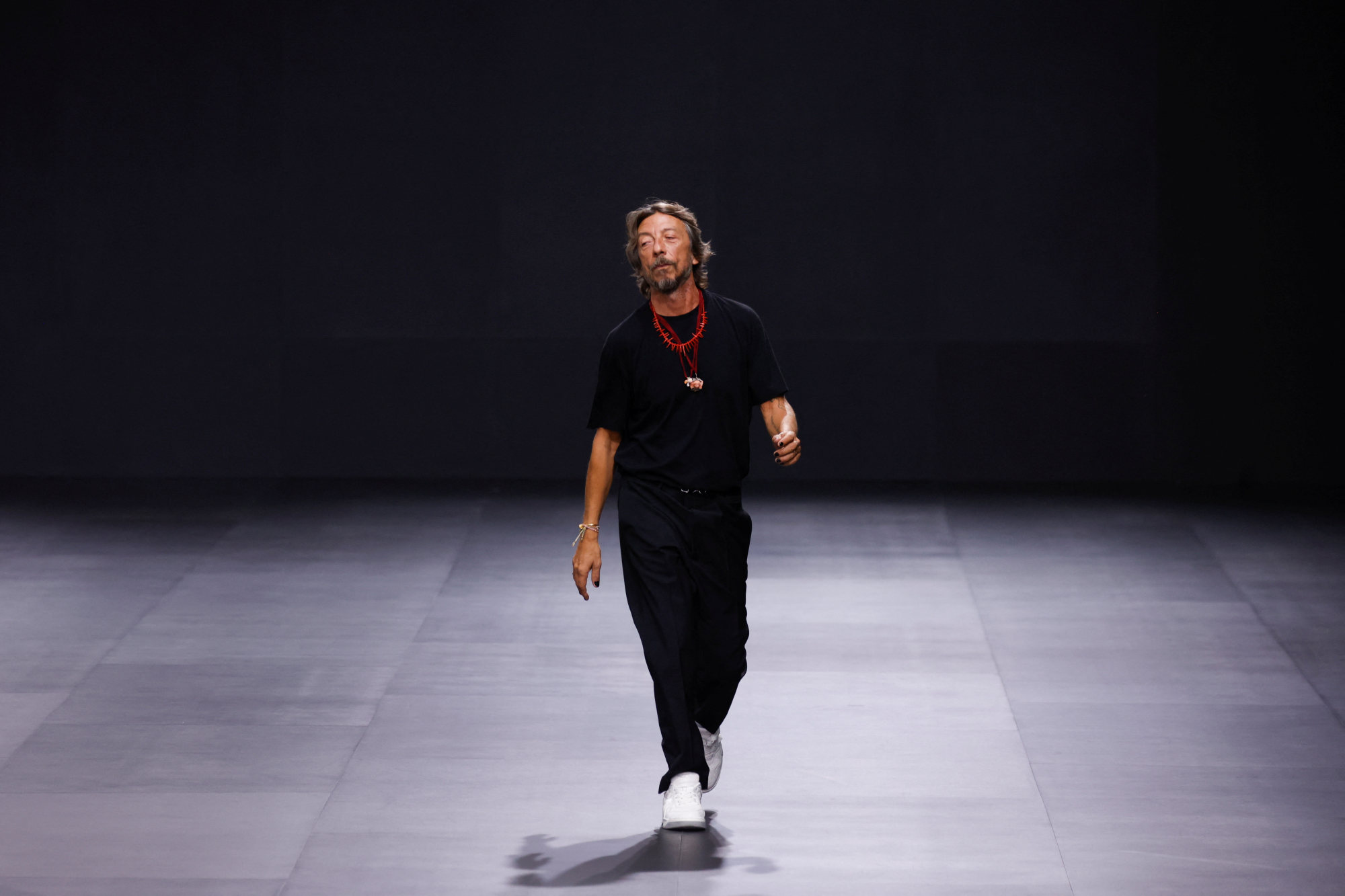 The
Valentino
finale was the true reveal of the show, which was live-streamed: the models did not even walk past seated guests as usual, but straight outside to the cheering general public, making some inside feel superfluous.

Valentino's SS23 runway show kicked off an hour late at Le Marais, leaving A-list guests like Nicola Peltz, Brooklyn Beckham, Erykah Badu and Ashley Park waiting
Models strutted in glittering ensembles with cuts and transparencies to reveal designer Pier Paolo Piccioli's inventive approach – though the show ran on a bit long for many restless VIPs