What makes a luxury watch brand tick? H. Moser & Cie head Bertrand Meylan on leading a historic Swiss watchmaker – and helming sister 'baby brand' Hautlence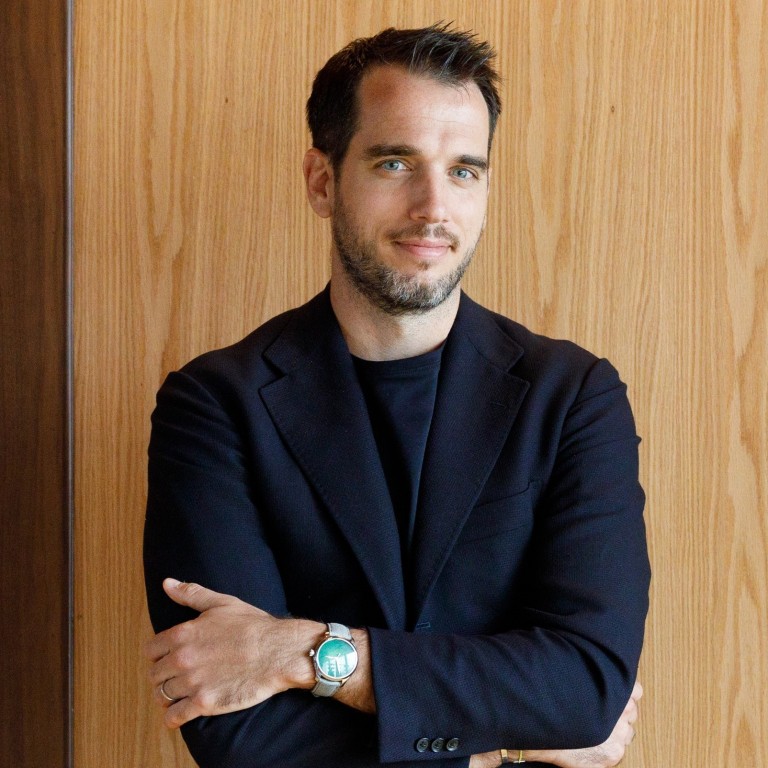 In the latest instalment in STYLE's Conversation series profiling the luxury world's movers and shakers, Bertrand Meylan talks about the watch brands Hautlence and H. Moser & Cie. under his care as CEO of Melb Luxe Subsidiaries.
Describe a typical day in Bertrand Meylan's life
The great part of my job is that there is no typical day. Some days I can be working on product planning for the next few years, and another day I can be travelling to different continents to meet with our partners and collectors. I am privileged to have a job that is different every day.
We are still a small team so we all have to go beyond our positions to help develop our brands, including both Hautlence and H. Moser & Cie., which is challenging yet very satisfying.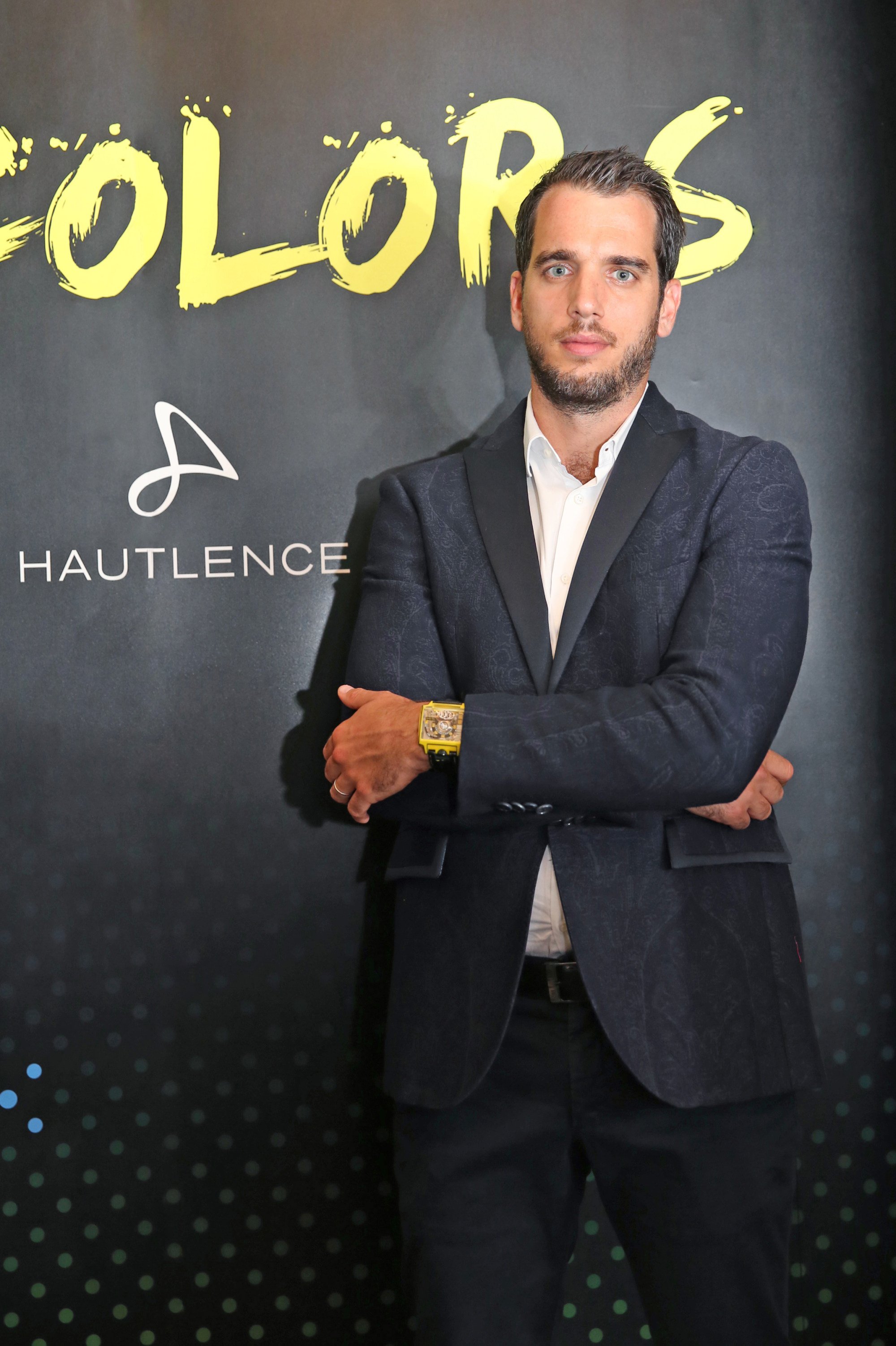 What achievements are you especially proud of in the last year or so?
During the pandemic, with less travelling or even no travelling, we have been able to build a strong community around H. Moser & Cie. in the region and we adapted to new technologies to bring us closer to our collectors. We also have cooperative projects with different parties – for example, between H. Moser and The Armoury, a highly specialised menswear brand.
Endeavour Small Seconds Total Eclipse is a very special timepiece for the H. Moser family, however our signature elements can still be seen. Another significant project would be with Undefeated, a globally recognised sportswear brand. Streamliner Chronograph Undefeated is a sport-inspired model built around the themes of victory and virtue.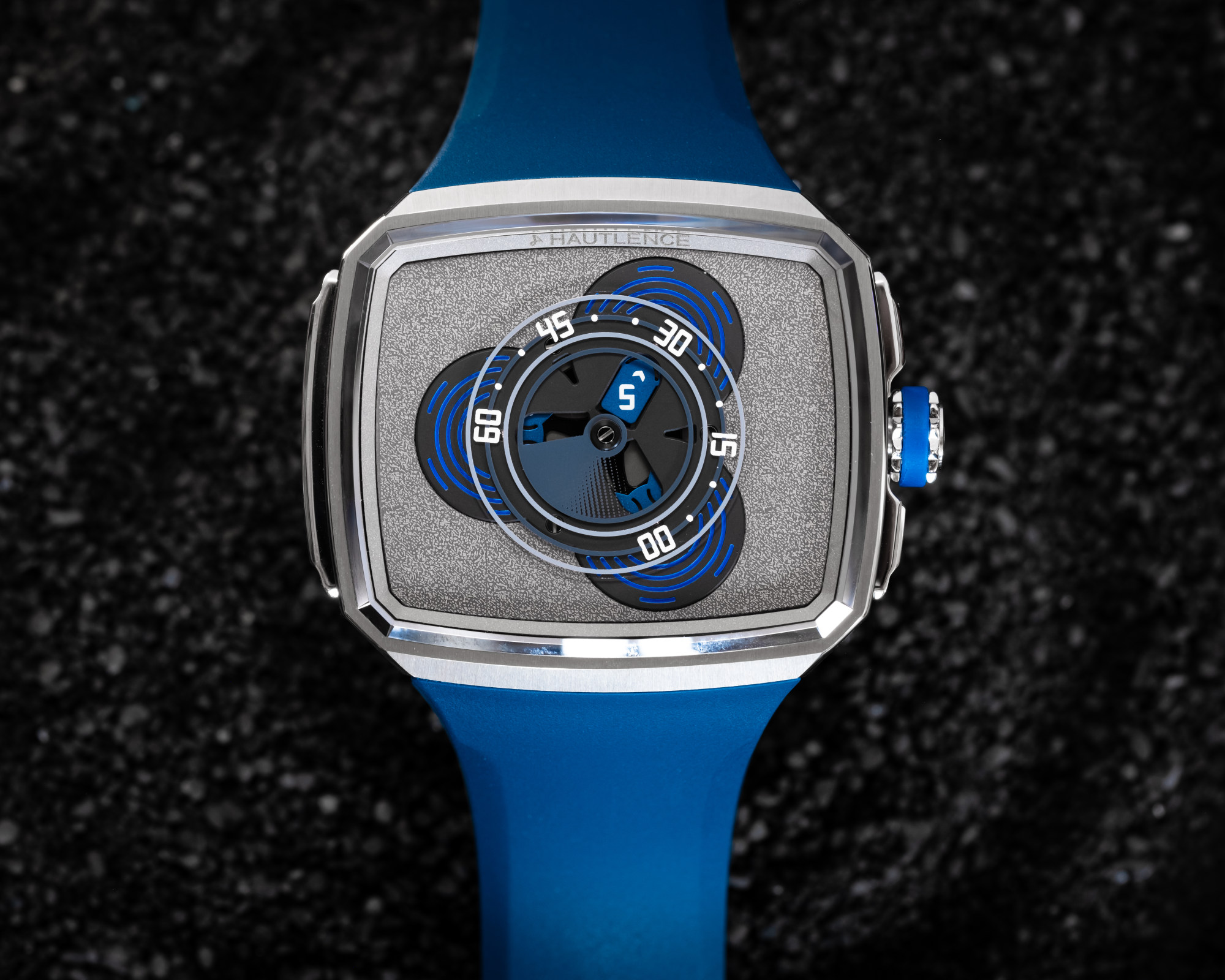 Hautlence has been quiet for some time, but this year a fresh wind of change is blowing. To relaunch the brand with novelties, the Linear Series 1 and Vagabonde were presented at Geneva Watch Days, with original creative elements such as a case in the shape of a TV screen. But the design is still refined.
For Linear Series 1, in addition to the linear retrograde jumping hour, the timepiece is equipped with a flying tourbillon. For Vagabonde, the calibre B30 self-winding movement drives the central minutes disc and the three hour satellites located inside the sapphire disc.
Hautlence was founded in 2004 – how does helming a "baby" brand compare to running an established icon?
It brings its difficulties, trying to make the brand known without the budgets of the bigger players – we do not have fancy ads or sponsorships. However, it also gives us total freedom with the creation and development – very important for a brand to surprise its collectors. At Melb, we carry the entrepreneurial spirit and with Hautlence being a pioneer in independent watchmaking since 2004, we believe we can bring new dimensions and creativity to the field.
What can we expect to see from Moser and Hautlence in the next year or so?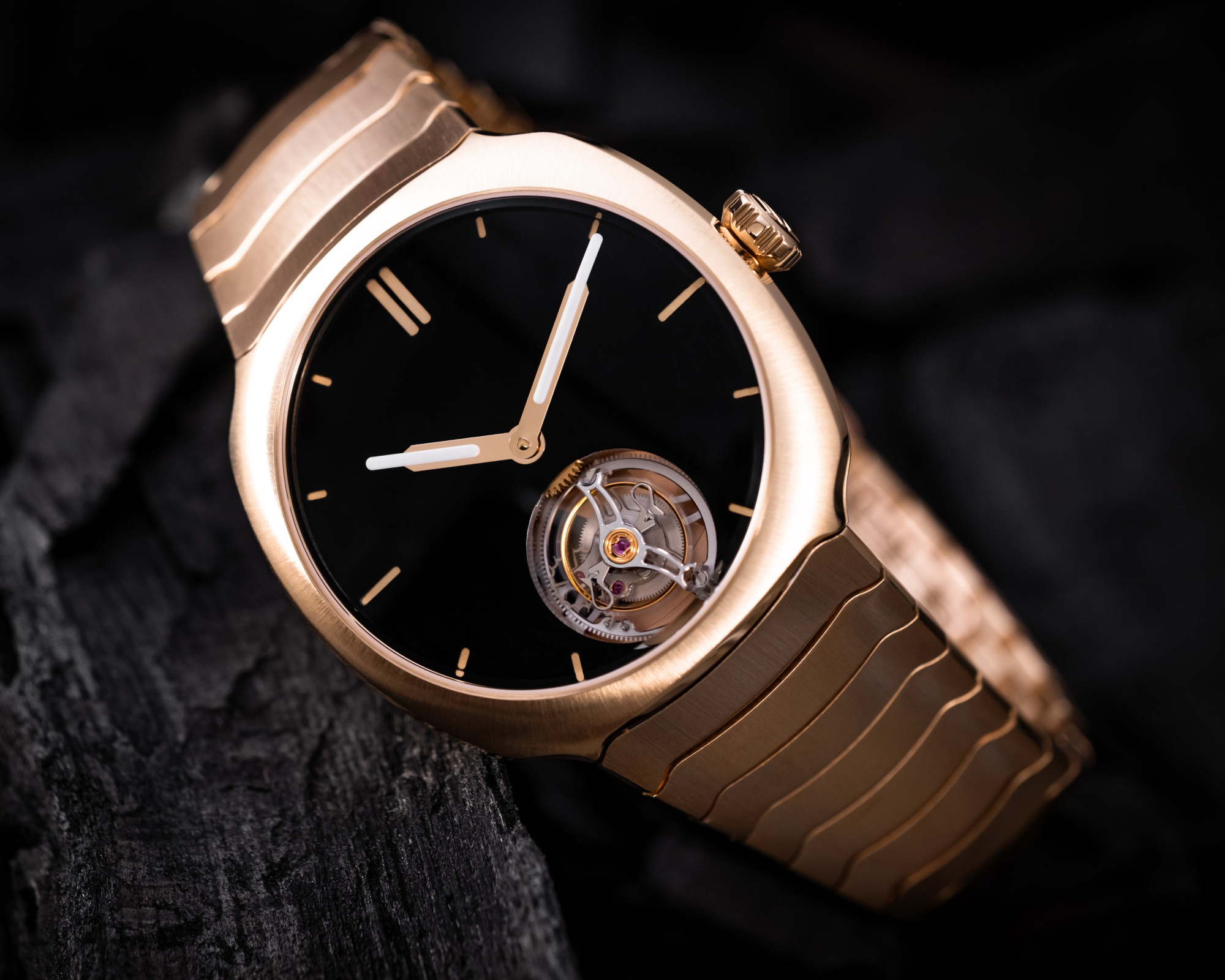 On the Moser side, we want to continue to consolidate the four pillars of the collection: Endeavour, Heritage, Pioneer and Streamliner, with new movements and complications. We are bringing new materials like enamel to our dials this year, which is very exciting. We also have the opening of our first flagship boutique in Hong Kong at the end of this year – this is a big step for us and we are really looking forward to it.
For Hautlence, we are working on expanding the collection with new materials and new complications, but always with a different way of reading time.
What's more important, the engineering or the artistry, and why?
Both are as important. In our world of watchmaking, both engineering and artistry complete each other. The incredible mechanism of a mechanical watch needs the fine design and finishing of the watch to enhance it, which allows the collector to appreciate the inner beauty of the watch movement, as well as being a perfect piece to complete the overall look.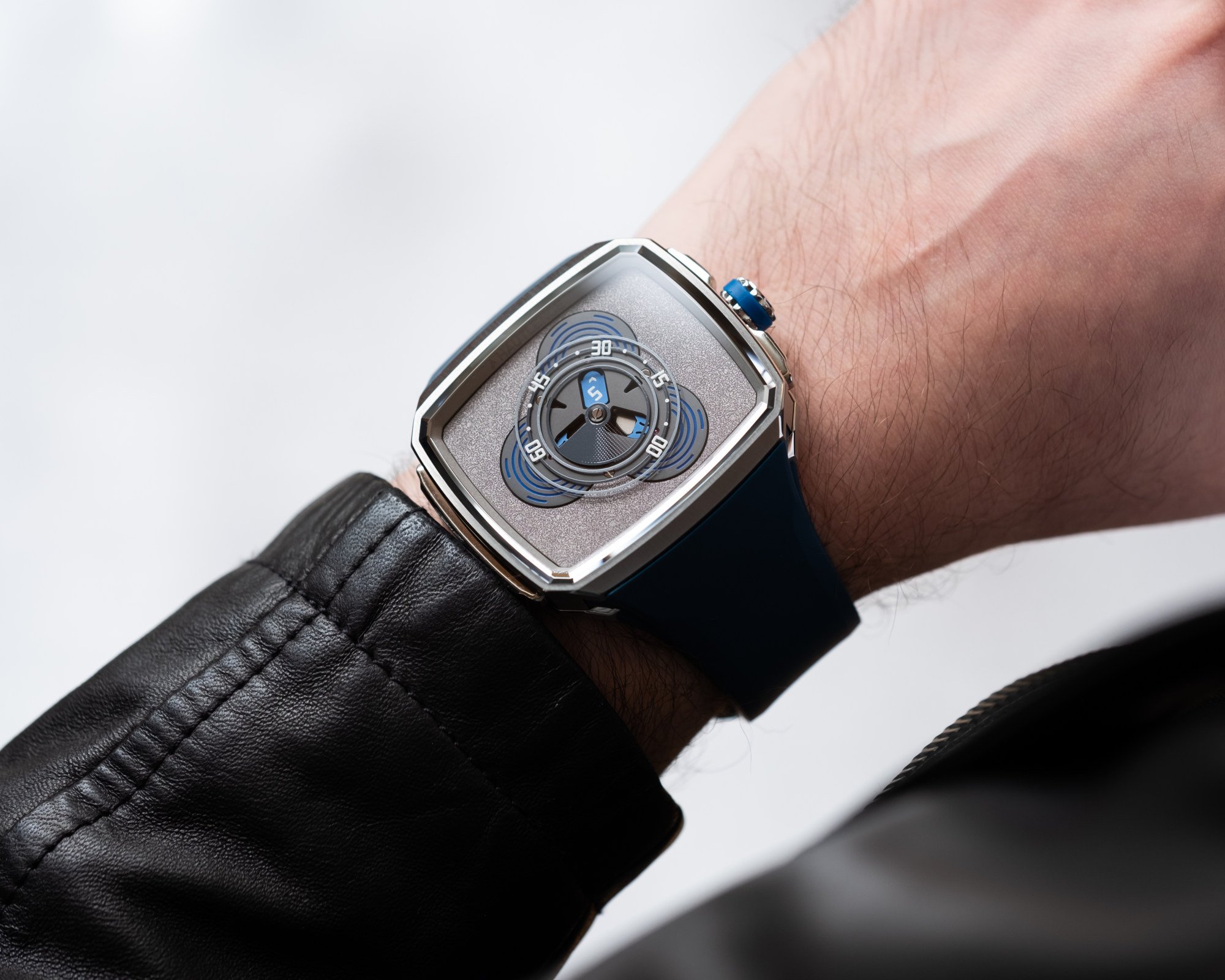 What opportunities lie in the digital space for physical luxury brands?
They are multiple, and it is difficult to know where or what would be the limits of those opportunities. Today, it can help us capture the attention of the younger generation, and it can also create interaction with potential customers that are not used to or not interested in luxury boutiques. It can be a complement to physical boutiques.
What is your philosophy regarding time?
Enjoy time. We only live 30,000 days. It goes fast, way too fast. We cannot stop time, so enjoy every second of your life as much as possible. Have passions – luckily for me watches are my passion – and spend time with your family.
Work Experience
2012-present: CEO, Melb Luxe Subsidiaries
2010-2012: General manager, Hautlence Asia Limited
2008-2010: Assistant brand manager, Greater China, Audemars Piguet
2004-2008: Brand manager, La Montre Hermès – Interwatch S.p.A.

As CEO of Melb Luxe Subsidiaries, Bertrand Meylan has responsibility of both 200-year-old heritage brand H. Moser & Cie, and 2004-founded Hautlence
Here he tells STYLE about the challenges of balancing engineering and artistry, embracing the digital space, and his own personal philosophies on time