Ex

pl

ainer

/
What are métiers d'art watches and why are collectors obsessed with them? Experts at Hermès, Cartier and Vacheron Constantin spend hours embedding luxury timepieces with artistic handcrafted details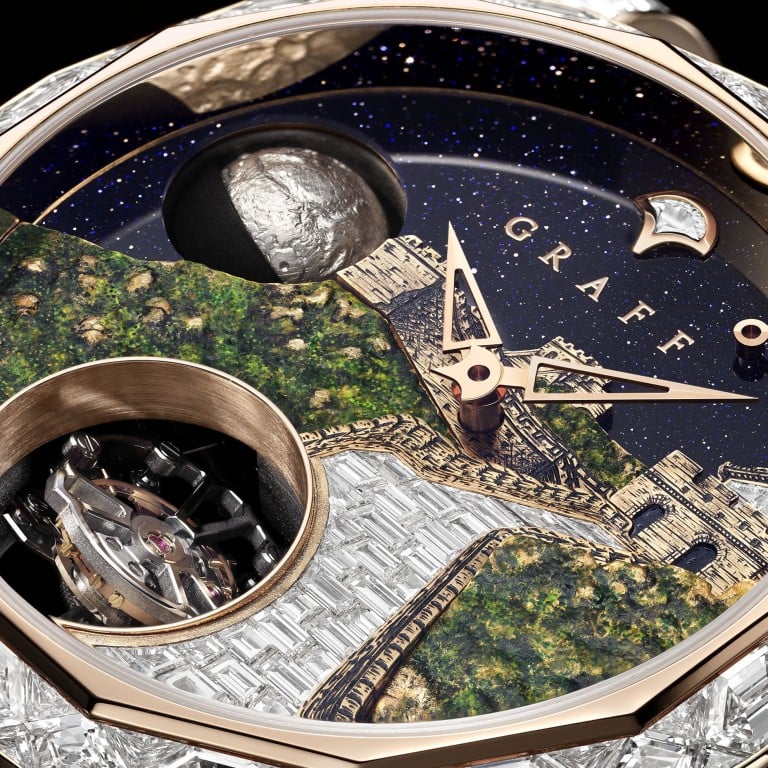 Pun alert:
métiers d'art are a time-honoured tradition
– especially in Swiss watchmaking, where they remain as highly coveted by collectors as ever. Popular techniques that commonly earn the lofty moniker – literally "masters of art" in English – include bas relief, plique-à-jour enamelling and miniature enamel paintings, all forms of detailing which can take months of full-time work to finish, demanding delicate engraving, intricate marquetry or day-long sessions making guilloche at the rose engine lathe.
Vacheron Constantin is credited with helping to maintain the tradition, its engagement with métiers d'art constant ever since 1755 when Jean-Marc Vacheron started a watchmaking business in an attic workshop in central Geneva. It is Vacheron Constantin that uses arguably the most difficult enamelling technique of miniature painting, evident in just a handful of bespoke items every year.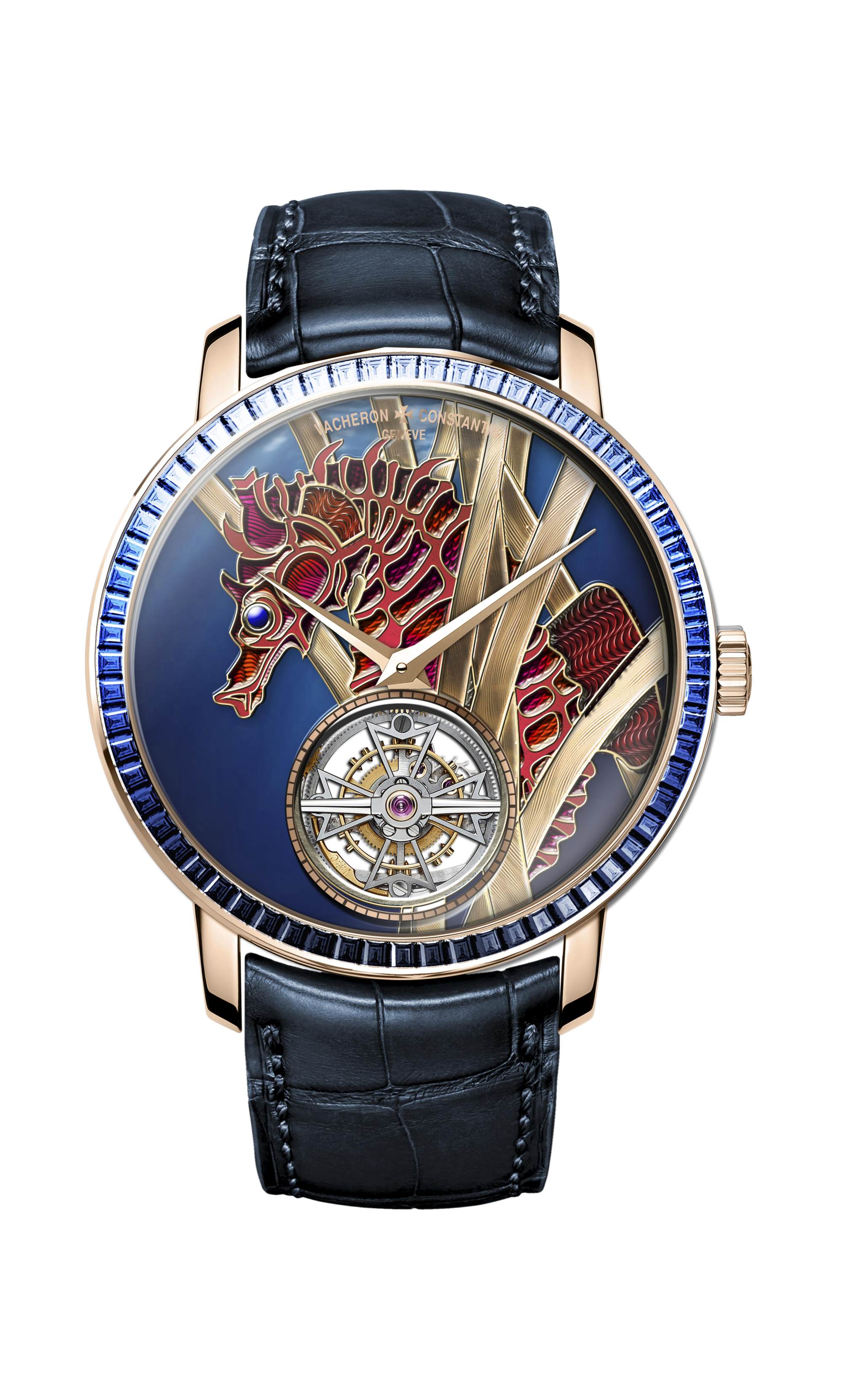 In 2021, for instance, it released the Métiers d'Art Tribute to Great Explorers series, an artistic nod to pioneering 15th century Portuguese sailors. The 30-piece collection's extremely complex miniature-painted dials depict sailing ships and historical sea charts in 11 layers of paint, each fired at 800 degrees Celsius in the kiln before the next layer can be added.
"Our aim is to protect the exclusivity of these crafts. It requires at least one month's work, and all enamelling is applied on surfaces of pure gold to avoid adverse metal reactions during the firings," says Christian Selmoni, style and heritage director of Vacheron Constantin.
At Cartier in La Chaux-de-Fonds, Switzerland, the métiers d'art department is continuously breaking new ground in the techniques of straw and gold marquetry. The 2021 Ronde Louis Cartier Straw and Marquetry watch depicts the brand's iconic Panthère using 75 blades of straw in different shapes and shades. This, combined with more than 65 elements in satin-finished white, yellow and pink gold, all on top of enamelled details, creates a stunning sculptural effect.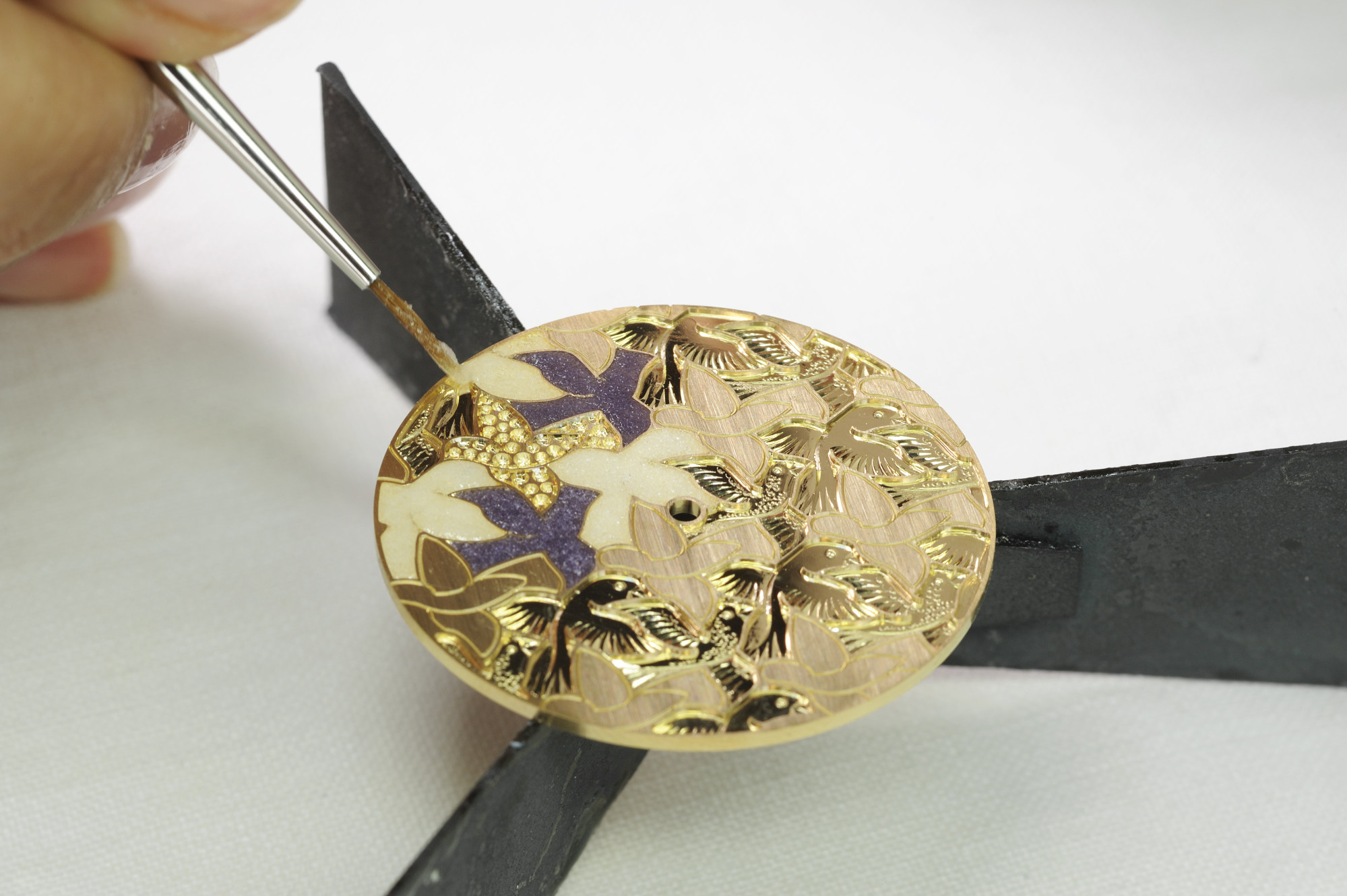 Maik Panziera is master guillocheur and designer at Chronoswiss in Luzern – one of a handful of companies that produce handmade guilloche dials. The century-old machine is operated with two hands simultaneously. Panziera's left hand makes the dial spin while the right guides the engraving tool running in an oiled groove. The process is not only about the cutting – you must also know the quirks of the machine, which Panziera describes as a "diva".
Chronoswiss crafts a unique type of handmade guilloche by combining a short, high-frequency chequerboard pattern with CVD (chemical vapour deposition) for colour-changing effects, as seen on the Open Gear ReSec Paraiba, whose dial shimmers from green to blue and purple. "I love using old machines to create something contemporary," says Panziera.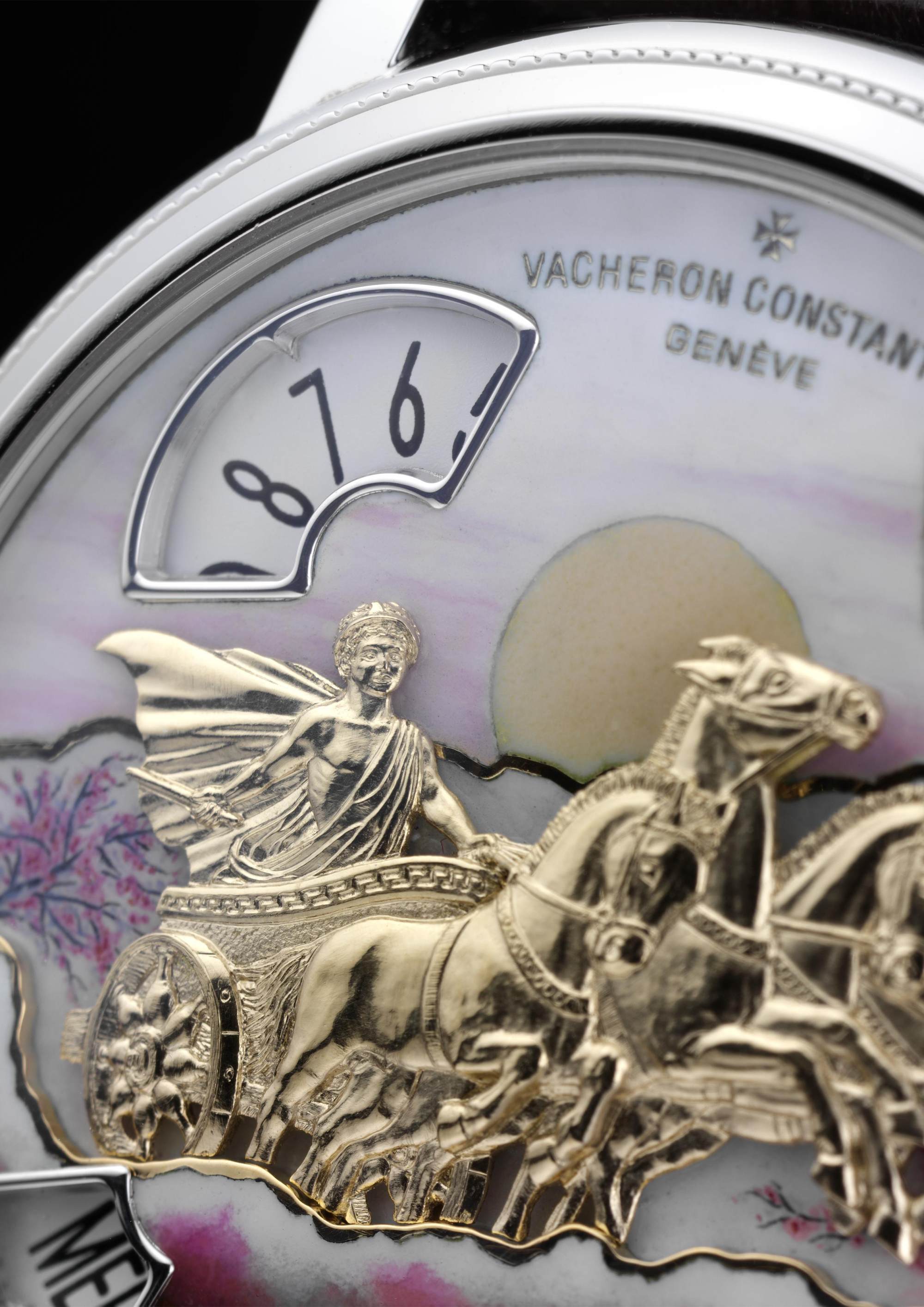 At Hermès, 97 hours are needed for the dial of the Slim d'Hermès C'est la Fête. The engraved bone-chilling motif is a memento mori, a reminder that we all die, a theme that has occupied watchmakers for centuries. In this case it was originally designed by Japanese artist Daiske Nomura for a scarf in 2012, and here is enhanced using two enamelling techniques: pailloné, where a foil is placed between enamel coatings for three-dimensional, luminous effects; and miniature painting.
As to the future value of métiers d'art watches, Mikael Wallhagen, head of Sotheby's European watch department, says top-of-the-line cloisonné enamel dials with intricate motifs are the most interesting as they transform watches into art objects. "Micro mosaics are historically important, and guilloche gives a great touch of quality. But from an auction value point of view you cannot compare these techniques with cloisonné enamelling," he says. "Miniature painting is fantastic but is not yet really flying at auction. But it's possible they will become highly sought-after collectors' pieces in the future."

In Swiss watchmaking, the tradition of métiers d'art dates back to 1755 when Vacheron Constantin introduced a delicate enamelling technique of miniature painting
Cartier's Marquetry watch shows the brand's iconic Panthère using 75 blades of straw, while Chronoswiss is one of few brands to produce handmade guilloche dials