STYLE Edit: The most covetable Hermès bags and accessories for men, from the new Haut à Courroies Rock and messenger bag to silk ties, sneakers and phone cases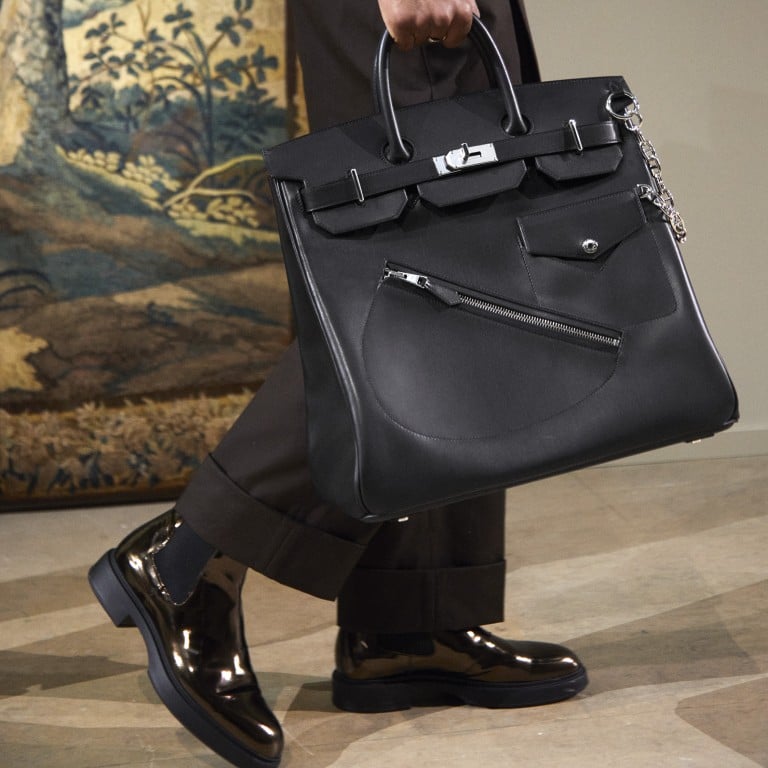 No other grand luxury house has mastered such a wide range of goods as Hermès. While the celebrated Parisian maison is perhaps best known for its agenda-setting women's bags,
from the Kelly to the Birkin
, it has an equally rich history when it comes to creating exquisite leather and silk items and accessories – whether for women, or with the sophisticated gentleman in mind.
This year's autumn/winter men's accessories collection is a case in point, with everything from bags to hats to belts in a dizzying range of styles, providing
options aplenty for men
looking to treat themselves or significant others looking for thoughtful, personal gifts.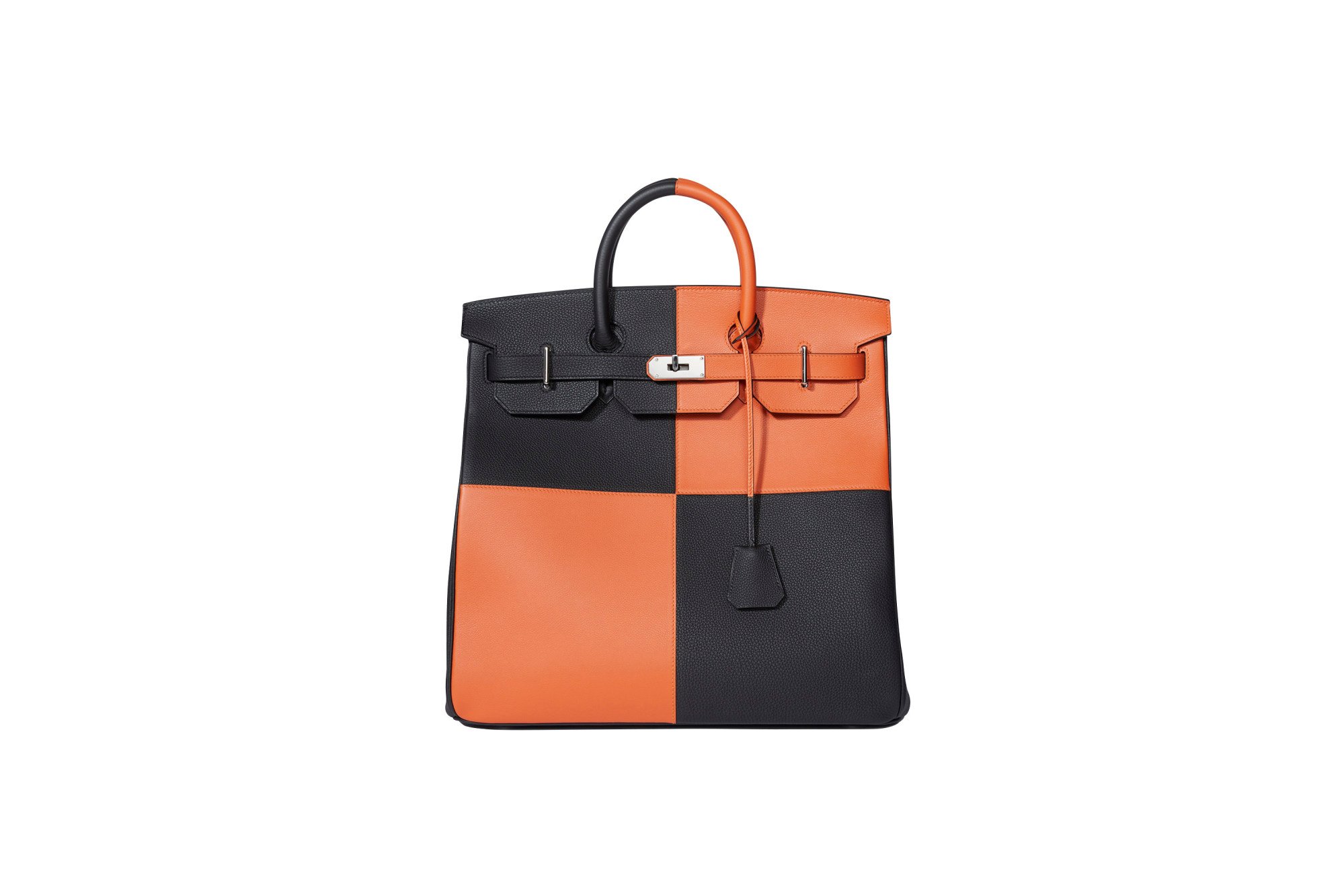 Among the bags in the collection, one of the undoubted stars of the show is the Haut à Courroies Rock, a rebellious, rousing take on the classic Haut à Courroies bag infused with the spirit of rock 'n' roll. Taking its inspiration from biker jackets, it comes entirely in black, with features such as outside pockets and a leather-wrapped padlock.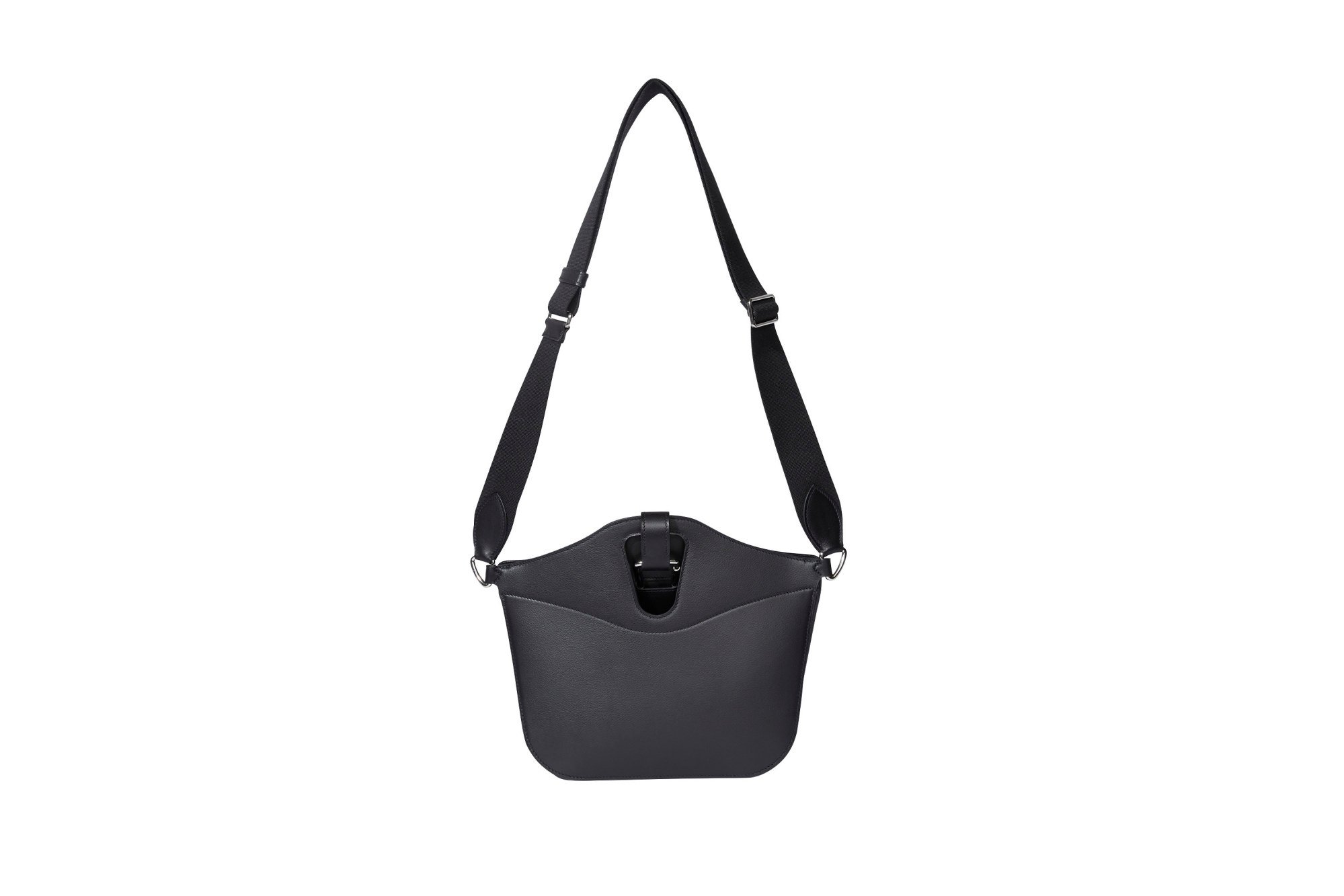 Elsewhere, the strap and clasp of the Haut à Courroies bag are in evidence on a phone case in tadelakt calfskin. Men with equestrian leanings will love the Attelage Messenger bag, which takes the shape of a horse's belly guard, while those of a sporting inclination will gravitate to the Galop d'Hermès holdall, which comes in the shape of a duffel bag. There's also a particularly dashing rendition of the Bolide 1923 Casaque bag, decorated with an "X" pattern that's picked out in appliqué-piqué leatherwork.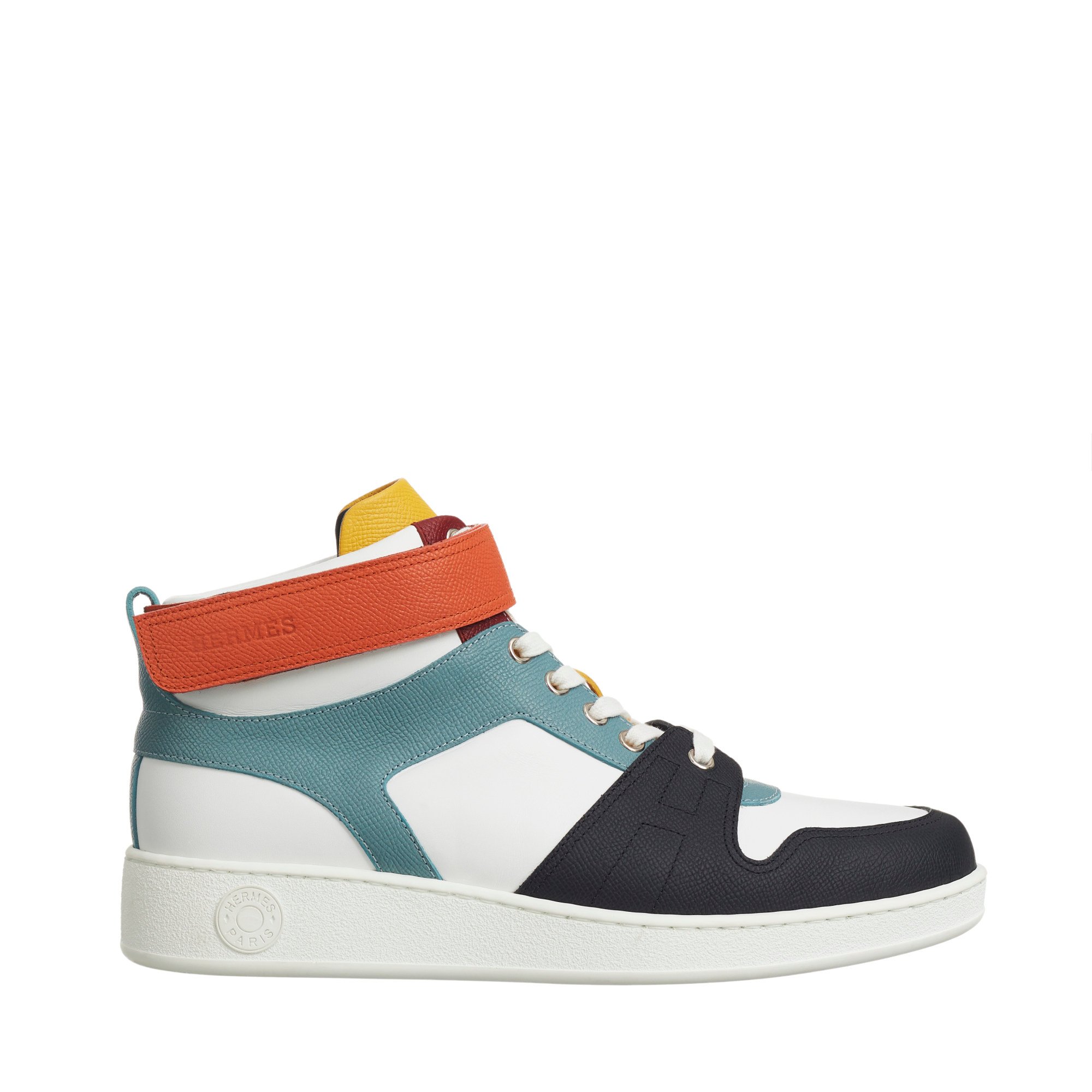 The footwear choices in the collection include elevated versions of classic styles, such as three takes on calfskin ankle boots – one of them combined with parachute canvas for a more sporty look – as well as a pair of fetching nubuck derbies with chunky soles and a Kelly buckle. They're complemented by high-top trainers and, for the indulgent, some delightfully fluffy shearling sandals.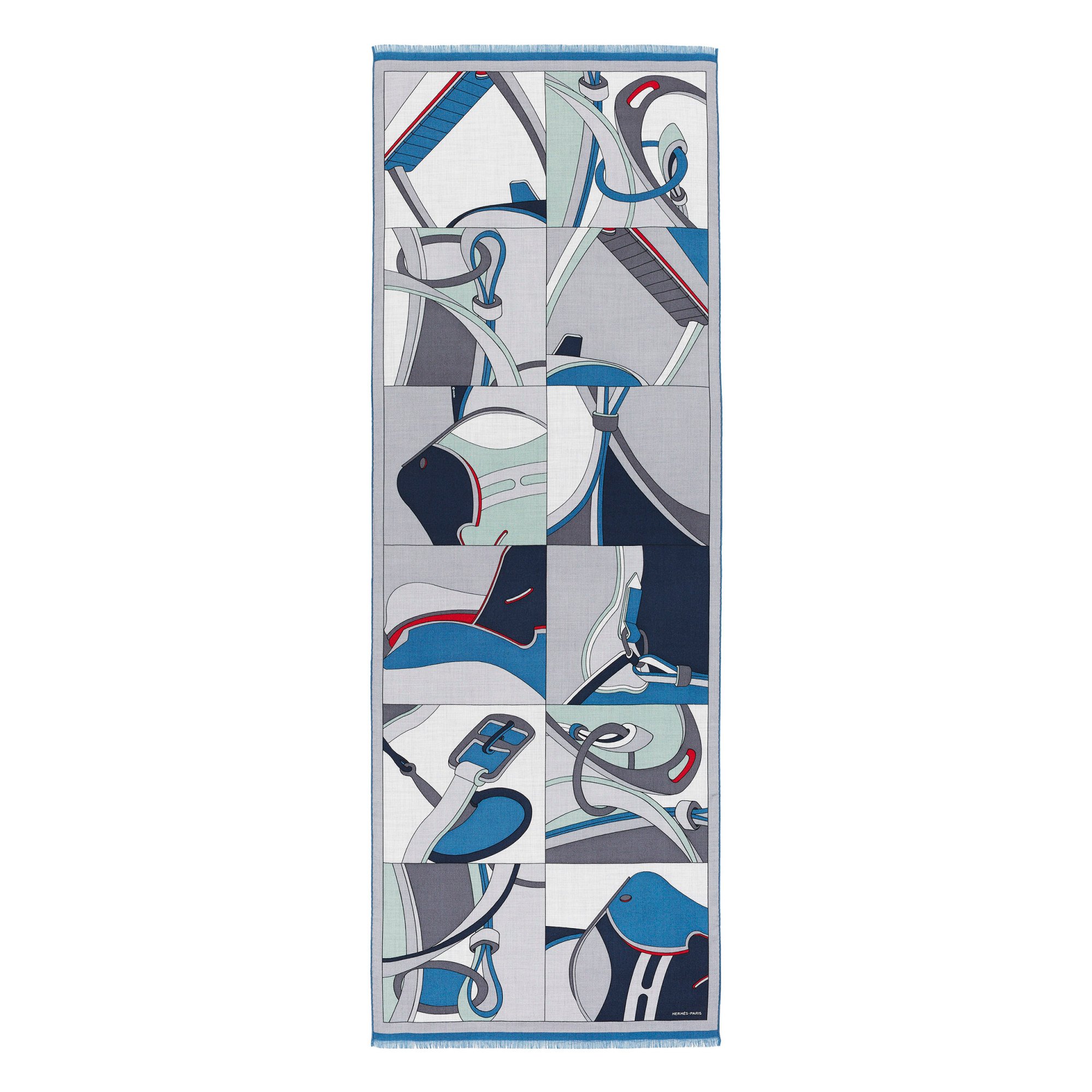 Hermès' expertise in silk finds numerous expressions within the collection. The brand includes ties in a variety of styles: one in a combination of wool cloth and cotton velvet; another featuring tufted silk, which provides a delightful relief effect; and a third that is reversible, with both ends of the same width, adorned with polka dots in different sizes and patterns. There are also scarves, rectangles and losanges aplenty, from highly practical, warm cashmere and silk blends, to more ornamental creations – one of them even whimsically features an optical illusion based on an elongated view of the maison's Paris headquarters.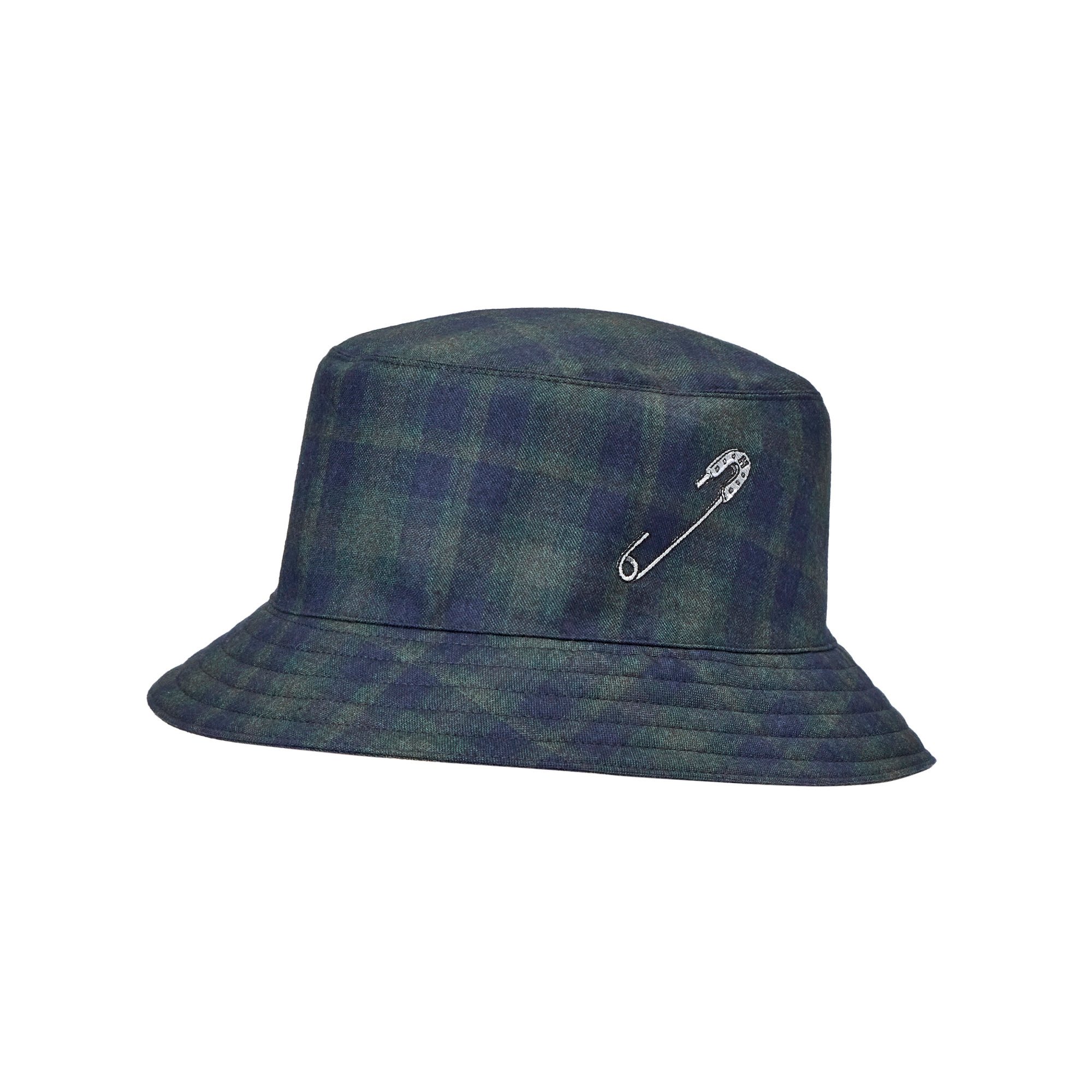 Contemporary headgear is taken care of with a trio of hats: a beanie in cashmere and silk with nappa lambskin detailing; and two bucket hats, one in wool and the other in denim. Gloves come in the same combination of materials as the beanie, along with another pair in glazed lambskin and some sturdy mittens in a combination of cashmere and deerskin.
Alongside them is a choice of belts in swift calfskin and palladium-finished metal. In other words: there's something for every man, no matter how discerning.

The Parisian luxury brand might be best known for women's handbags, from the Kelly to the Birkin, but it creates exquisite leather and silk accessories for men too …
This season, the fashion maison has released the Attelage Messenger bag, Galop d'Hermès holdall and a new rendition of the Bolide 1923 Casaque bag, alongside shoes, gloves and phone cases