STYLE Edit: How did Richard Mille create the thinnest watch in history? Inside the craftsmanship of the Swiss watchmaker's technical masterpiece, the RM UP-01 Ferrari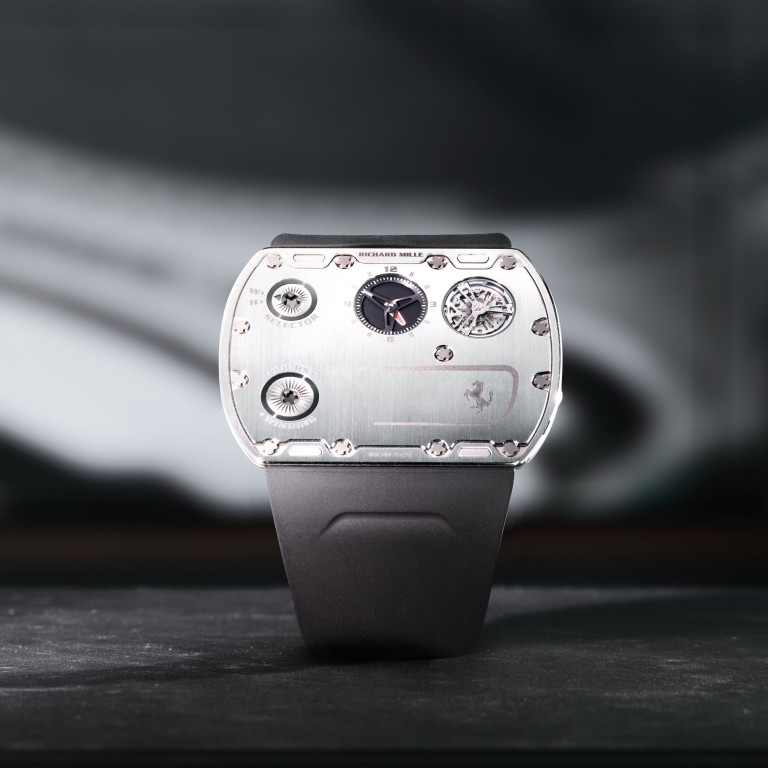 To make the thinnest watch in history, you need to break through a few horological barriers.
The
Richard Mille RM UP-01 Ferrari
is a technical marvel without compare, achieving levels of slimline perfection and mind boggling lightness never seen on a watch before. It's just 1.75mm thick and powered by a manual winding movement with hours, minutes and function selector, also called RM UP-01, that comes in at an unbelievable thickness of 1.18mm and weighs as little as 2.82 grams.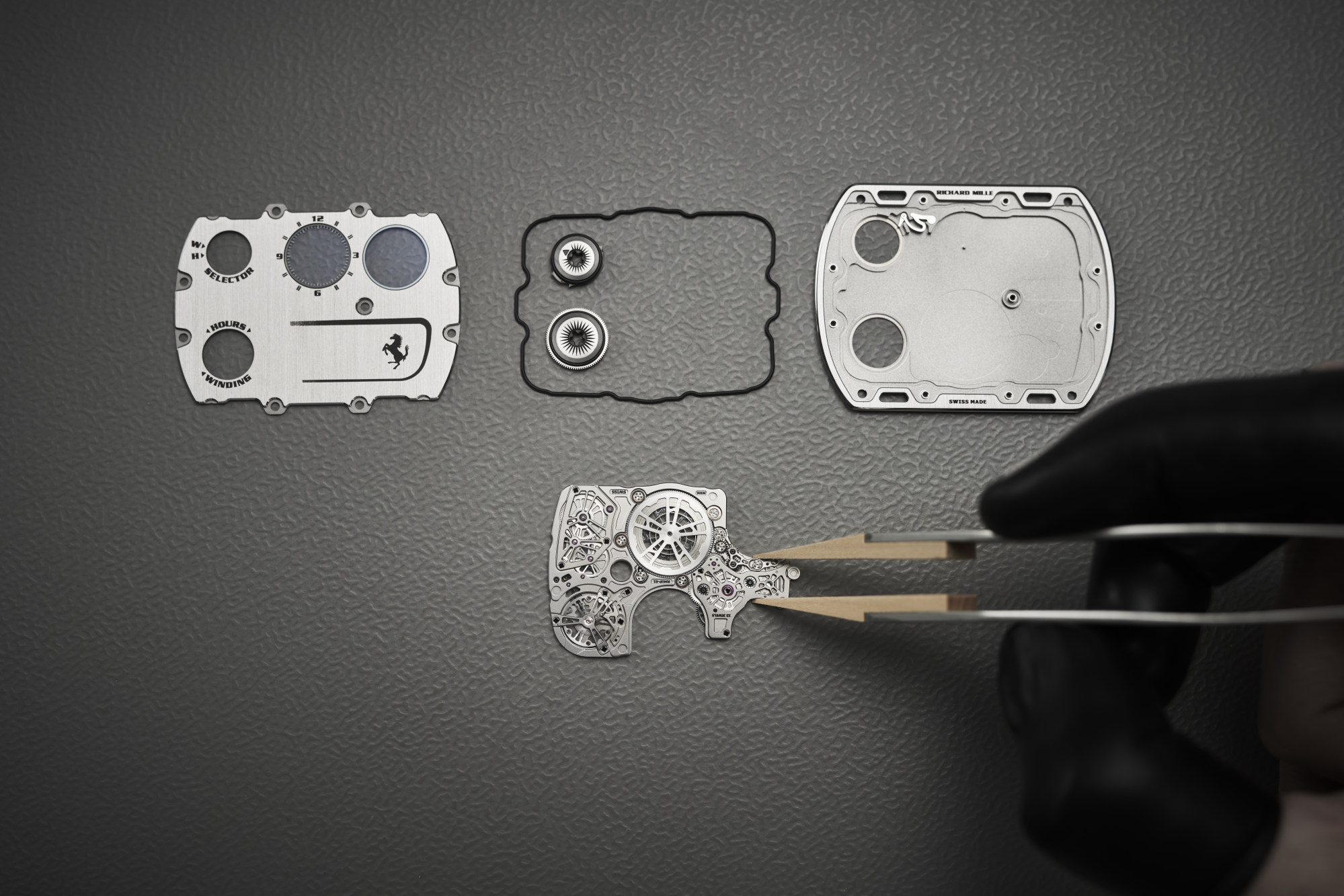 All of that allows the watch to look like nothing else on Earth, sitting flush against the wrist while displaying the time in a way that breaks with all of Richard Mille's past codes, on a deconstructed dial that takes its visual cues from the dashboard of
a performance car.
You do not create something that groundbreaking by just tinkering at the edges, following horological orthodoxy while making incremental improvements. Instead, to create a timepiece of ultimate thinness, you need to torch all notions of conventional watch design, go back to the drawing board and reimagine what's possible.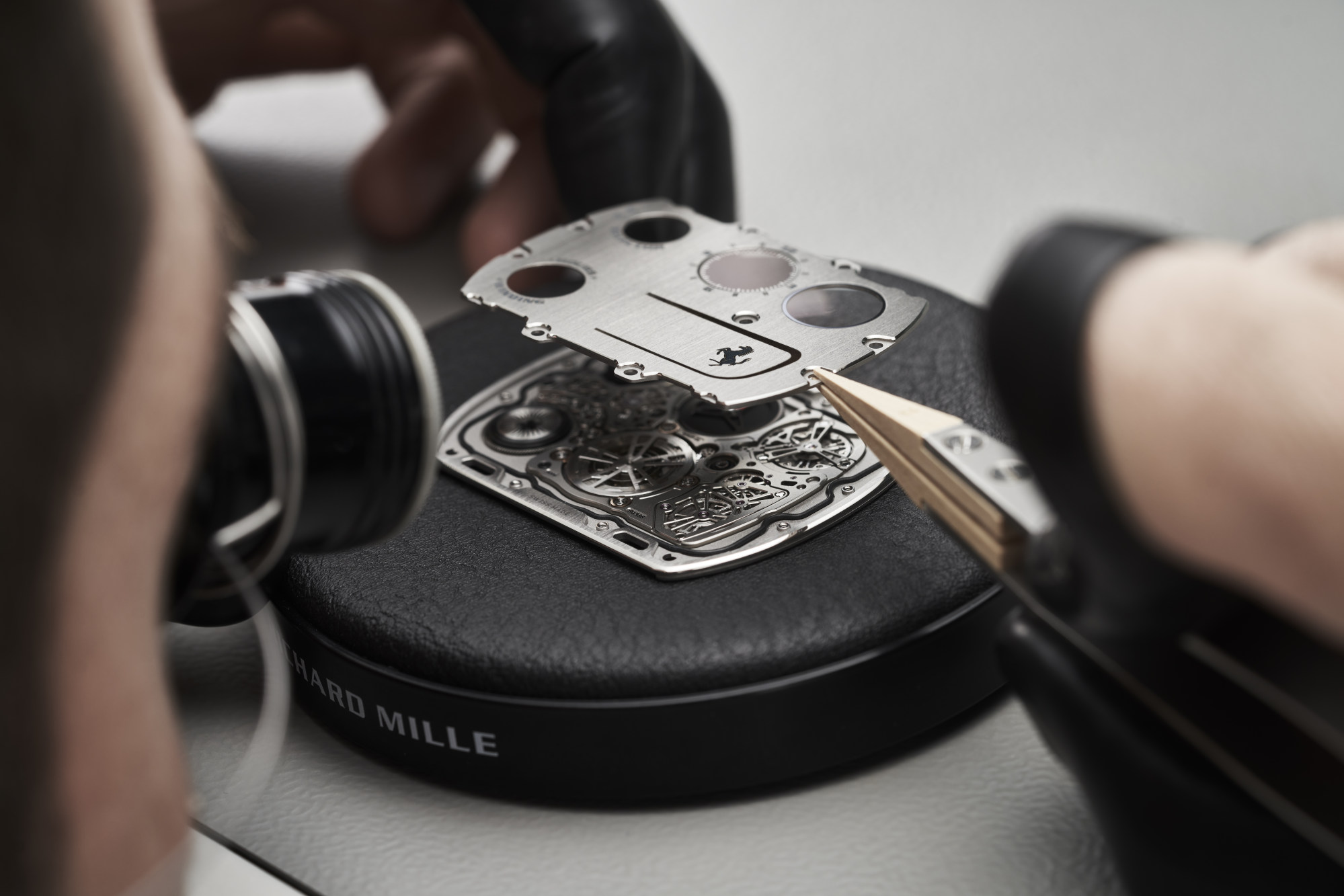 That takes time: the movement of the RM UP-01 Ferrari alone took up to 3,600 hours to develop. Rather than stacking components on top of each other, as in most watch movements, it spreads them flat, integrating the movement into the case so that the two support each other.
The baseplate and bridges are made of grade 5 titanium for its strength; the escapement has been reimagined in a patented new design, with the small plate of the balance and the dart replaced by an elongated fork; the movement is regulated by a variable inertia balance with six weights; and the two crowns have been integrated into the case as movement wheels.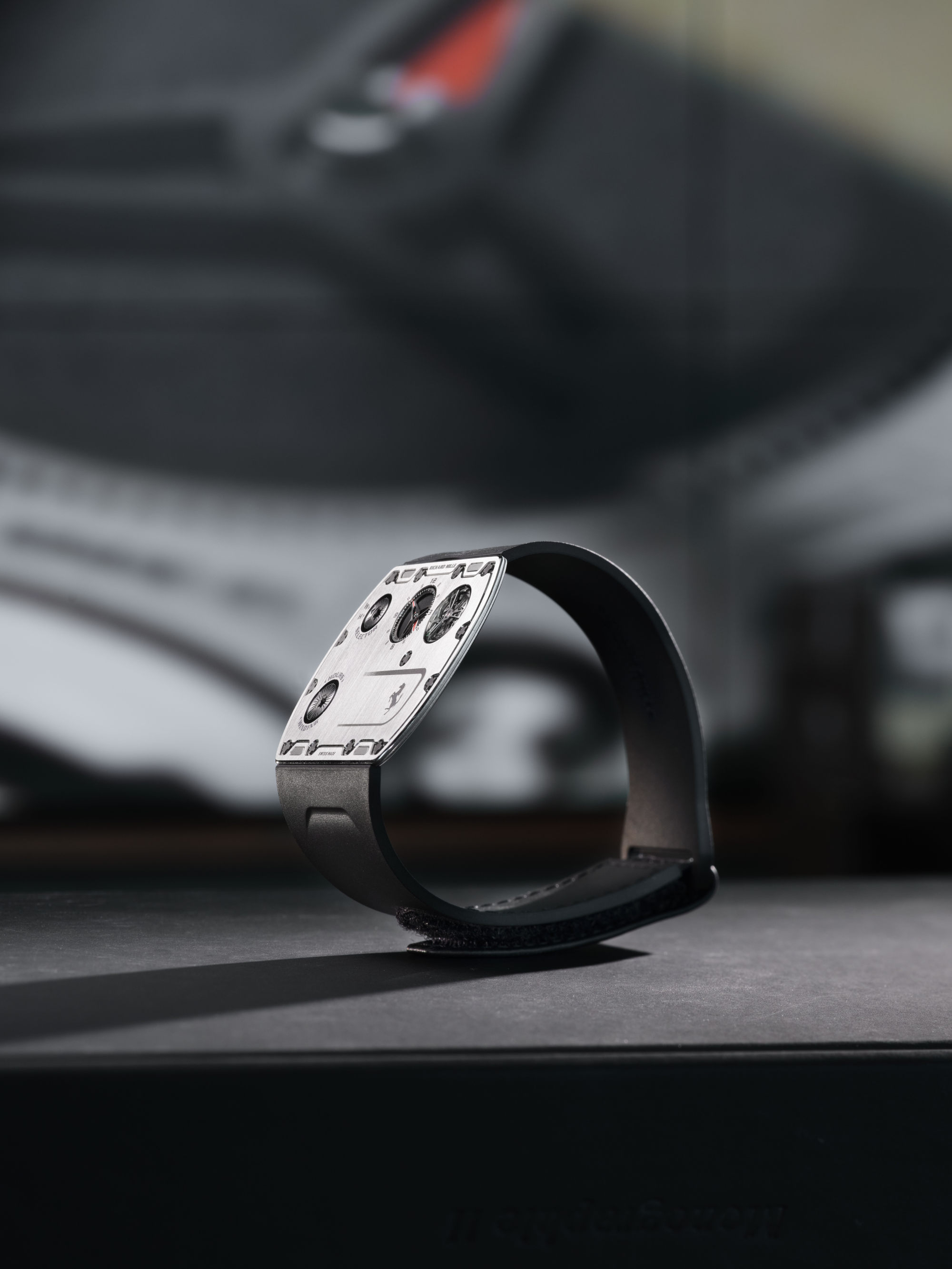 With the prancing horse logo proudly displayed on its dial, the watch is a partnership with the most coveted of automotive brands. It's a match made in heaven: endlessly confronting and surpassing technical challenges to reach hitherto unknown levels of performance is very much what both companies are about. With the RM UP-01 Ferrari, Richard Mille has created the ultimate manifestation of that commitment.

Swiss luxury watchmaker Richard Mille created the thinnest watch in the world in partnership with carmaker Ferrari, with a new, patented ultra-flat escapement
A mere 1.75mm thick, the RM UP-01 Ferrari is powered by a manual winding movement that weighs as little as 2.82 grams and displays time like a dashboard of a sports car