Tour Tesla rival Mercedes-Benz EQS 580's mind-blowing interior – the US$141,000 electric car boasts a 56-inch 'Hyperscreen', massaging seats and a fingerprint scanner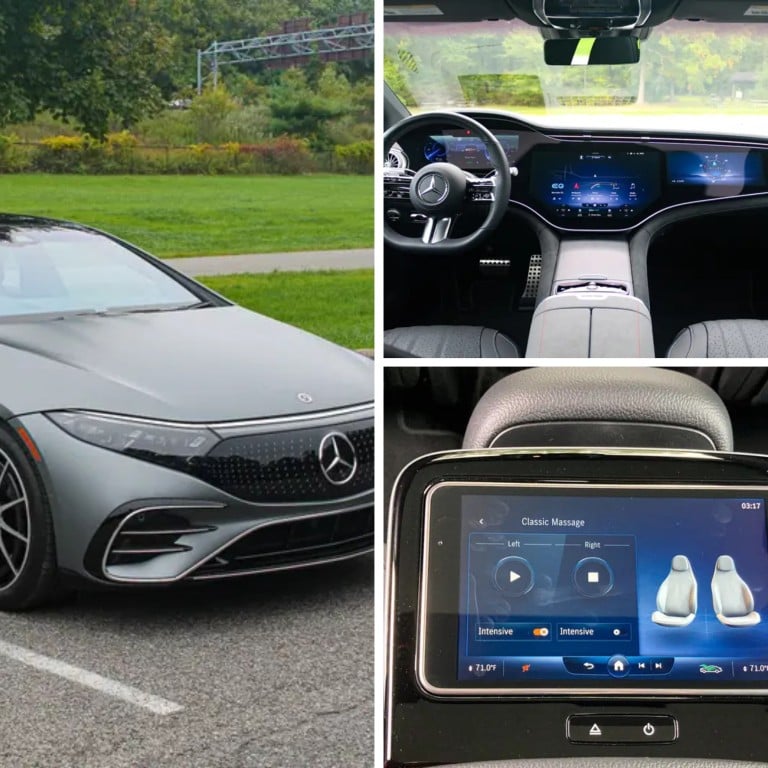 Some electric cars are all about affordability, speed or range. But for Mercedes-Benz's new
EQS
, its mind-blowing interior full of luxurious touches and techy features steals the show.
I drove the EQS, Mercedes-Benz's first
electric car
for the US set to take on the Tesla Model S. The company recently lent me the US$141,000 EQS 580 to get a closer look at the new rival to Tesla's car.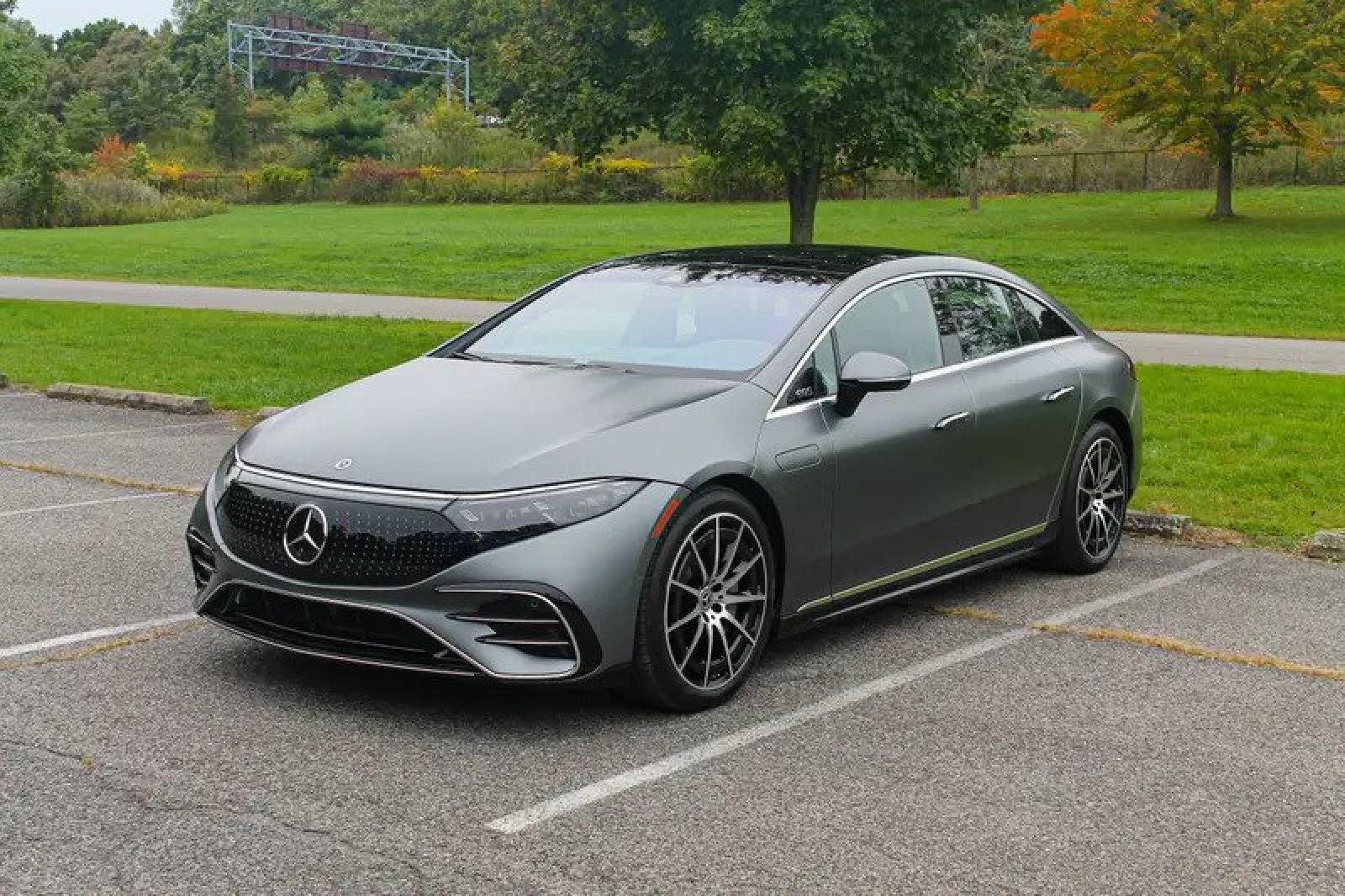 It stuns with a screen-filled and immensely comfortable interior. Highlights include massaging seats, a 56-inch "Hyperscreen" and high-end finishes throughout.
Here's a full tour of what you get inside the battery-powered version of Mercedes-Benz's famed S-class sedan.
Comfy leather seats with multiple seat control functions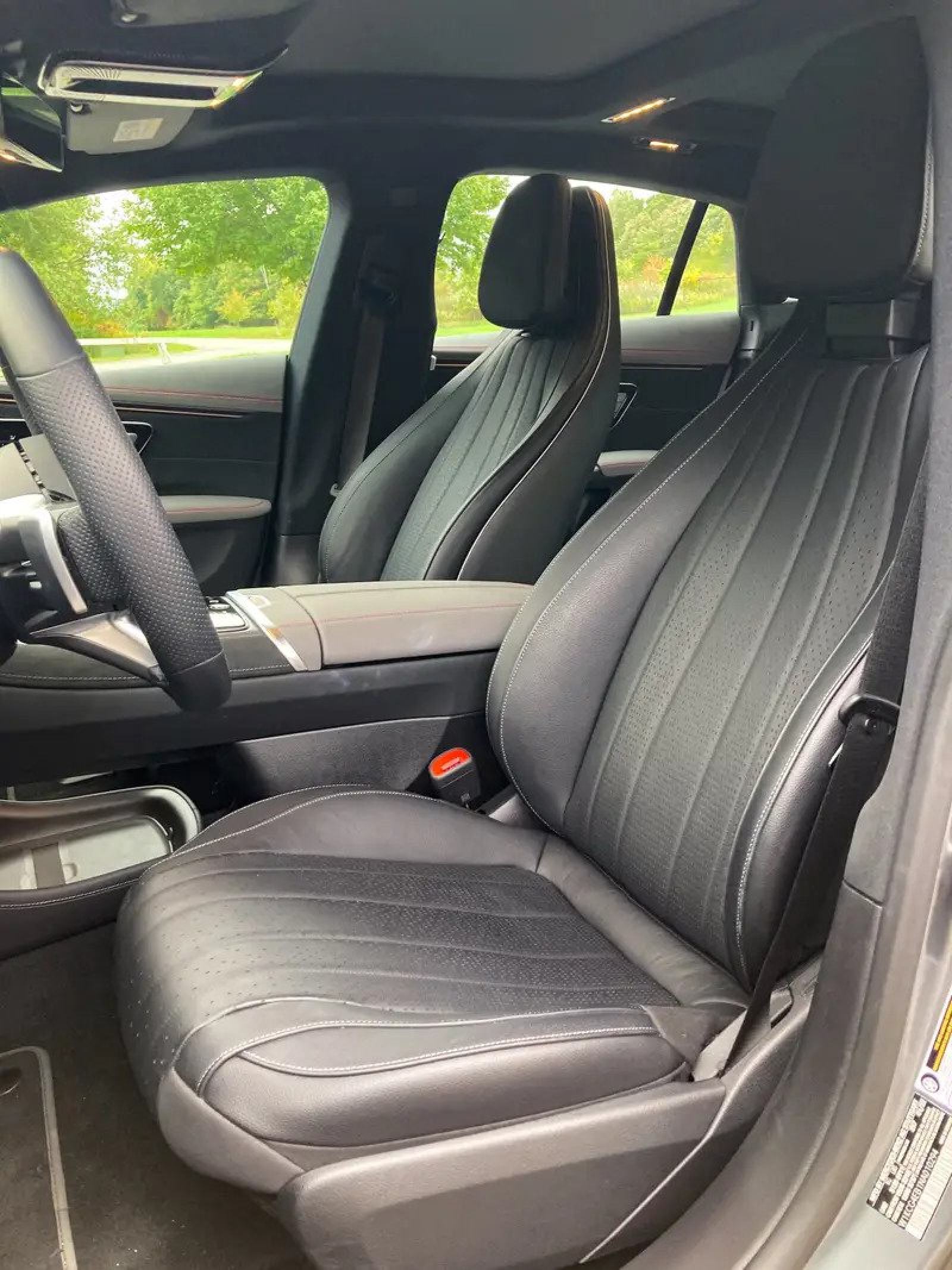 It does not take long to notice that everything inside the EQS feels supremely high-end and well-built. The turbine-style air vents swivel smoothly and the knurled-metal dial that controls the windscreen wipers turns with a satisfying click.
Sleek finishes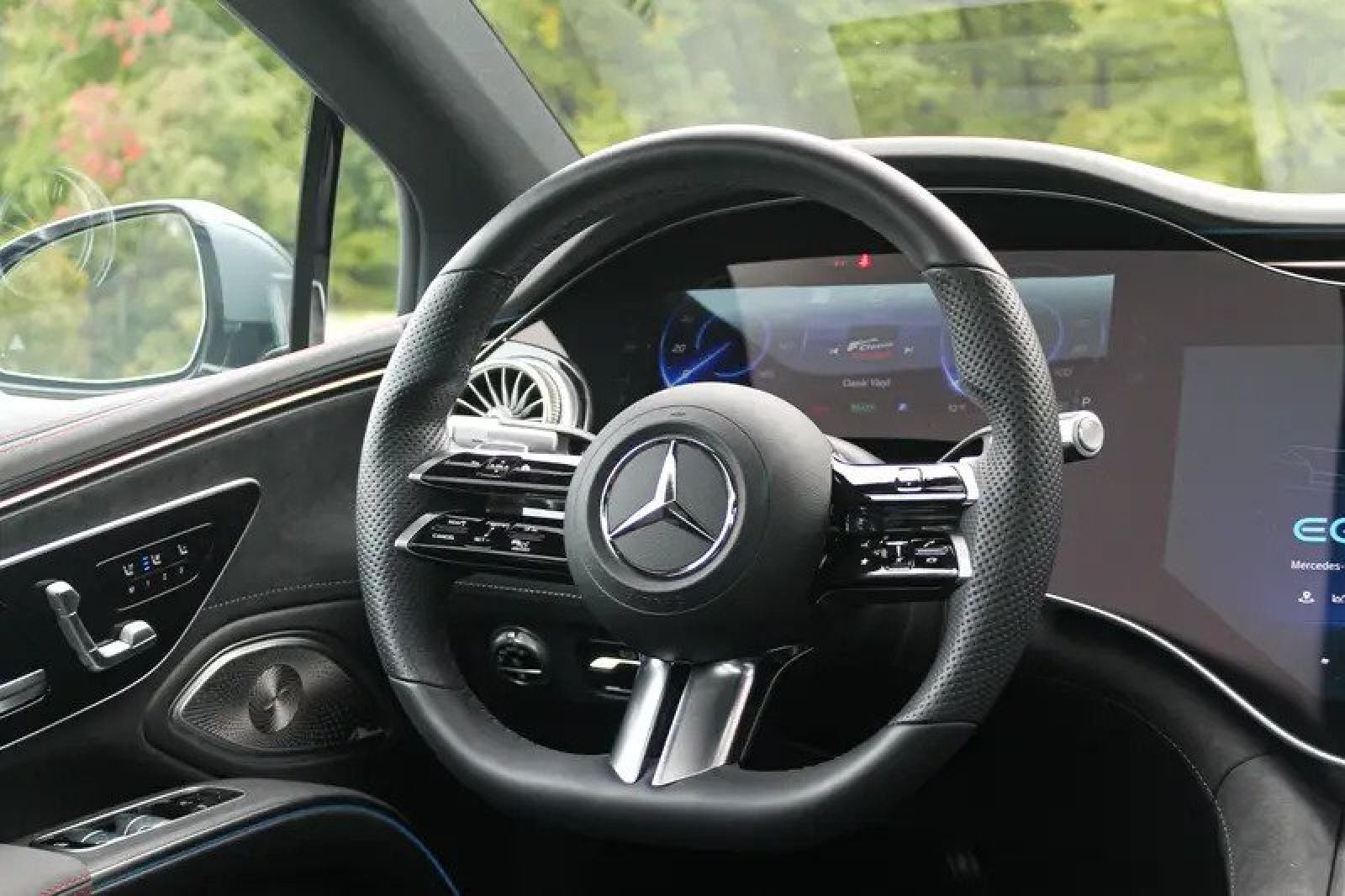 There's an elegant wood panel that slides away to reveal cup holders and a smartphone-charging centre. Nearby you'll find the car's start button, a button for selecting drive modes, and some extra controls for the media player. The central storage cubby in my test car was covered in suede.
A fingerprint scanner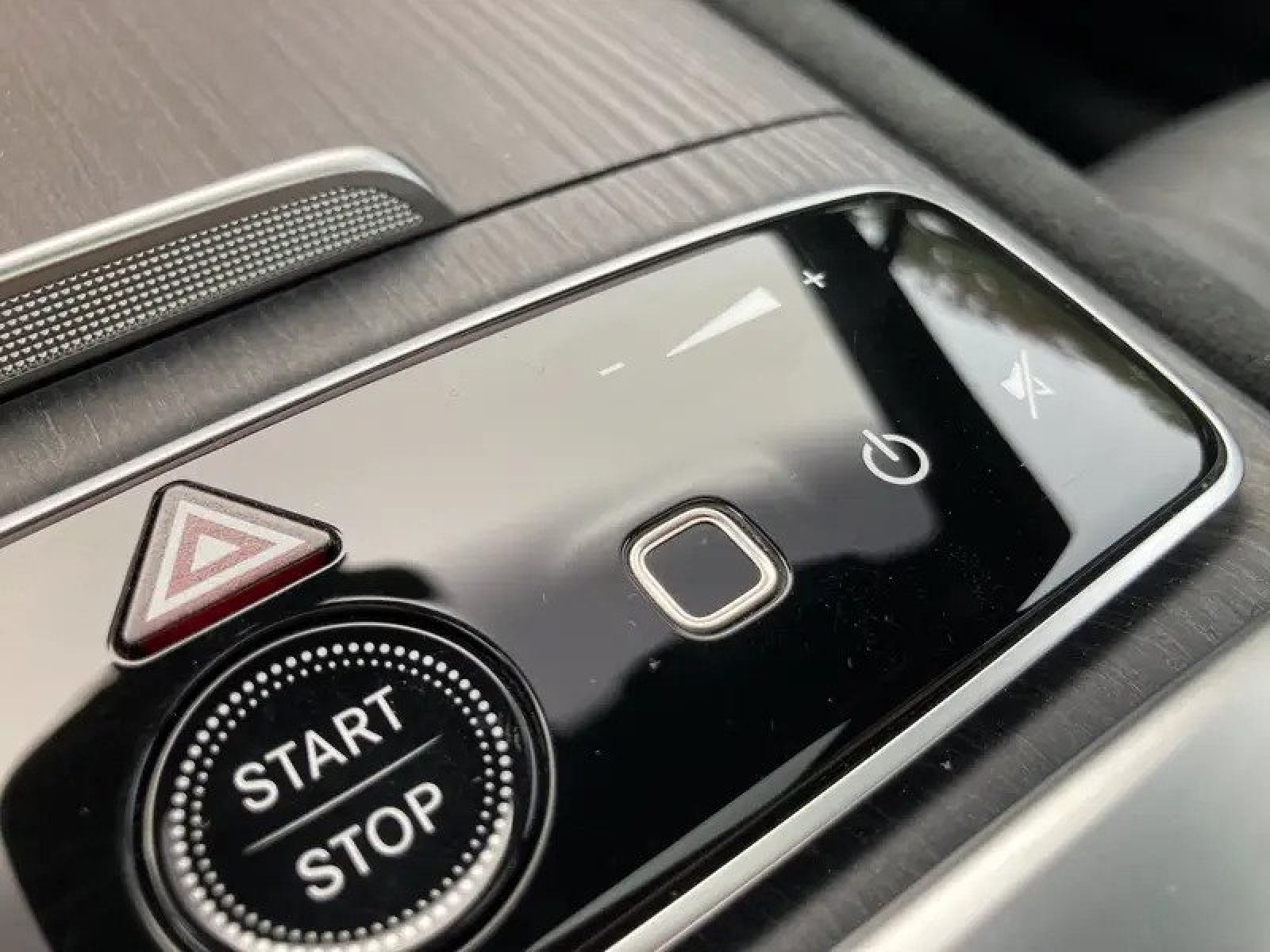 It allows different drivers to hop in, scan their fingerprints, and have all the car's settings exactly how they like them.
Ambient lighting strips are scattered throughout the interior and passengers can choose from 64 colours or multicoloured options. A nice touch: a slim piece of trim weaves its way, almost unbroken, around the entire cockpit.
The showstopping 56-inch 'Hyperscreen'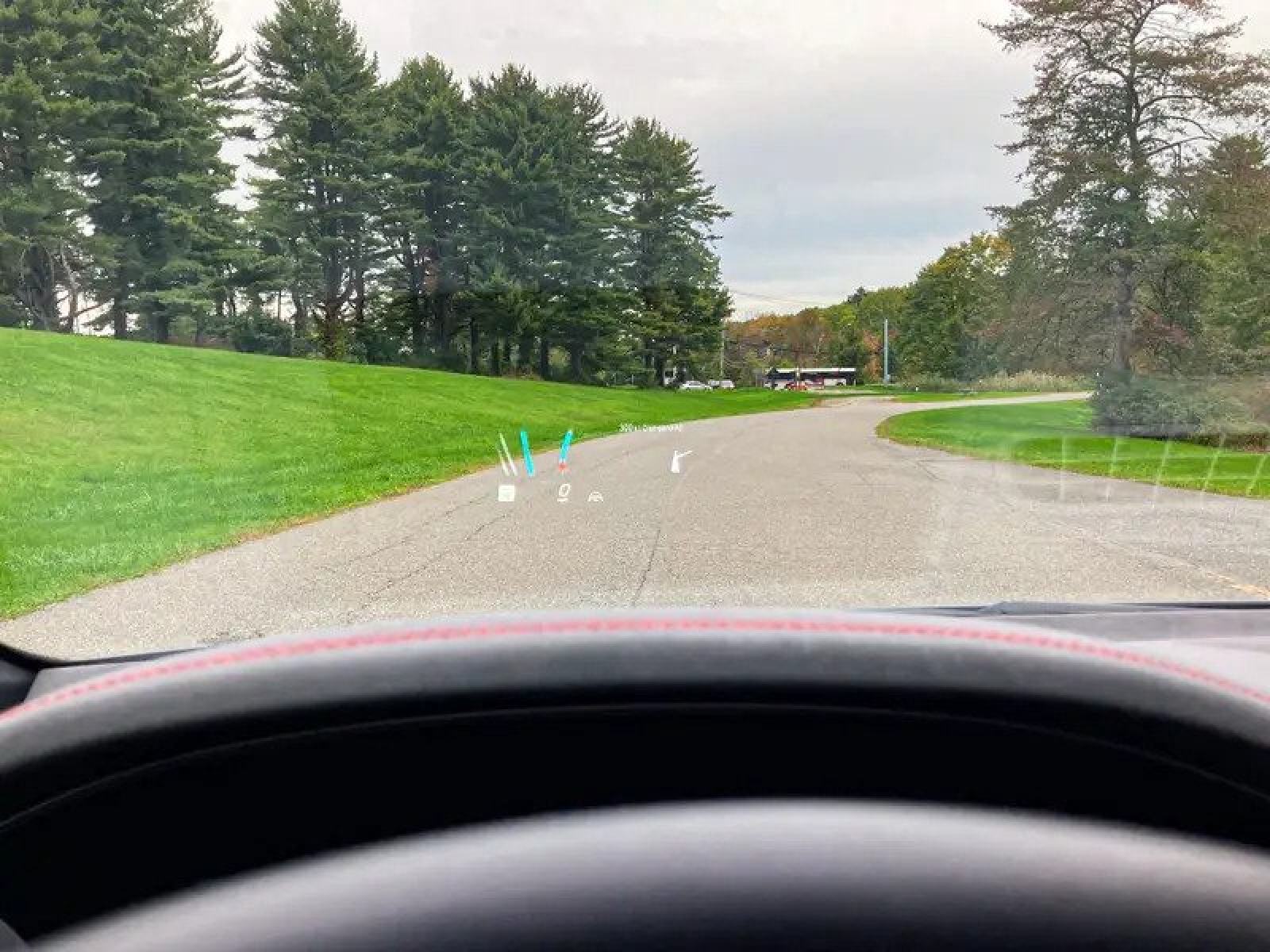 It brings the wow factor with three distinct displays housed under a single sheet of glass. The driver gets a digital instrument cluster that can be configured in a bunch of different ways.
The centre screen lets you navigate to a destination, find charging stations, and play around with tons of vehicle settings. It's remarkably intuitive and responsive to taps. It also houses the climate controls, which permanently live in a panel toward the bottom of the screen.
When the car senses a passenger in the front seat, it switches on the third screen. It lets passengers plot a route or change the music without having to mess around with the main touch screen.
There's also a head-up display that projects speed, cruise-control settings and turn-by-turn directions onto the windscreen.
If this all feels like information overload, do not fret. The "Hyperscreen" is optional and the EQS comes standard with a more modest display.
Plenty of legroom and headroom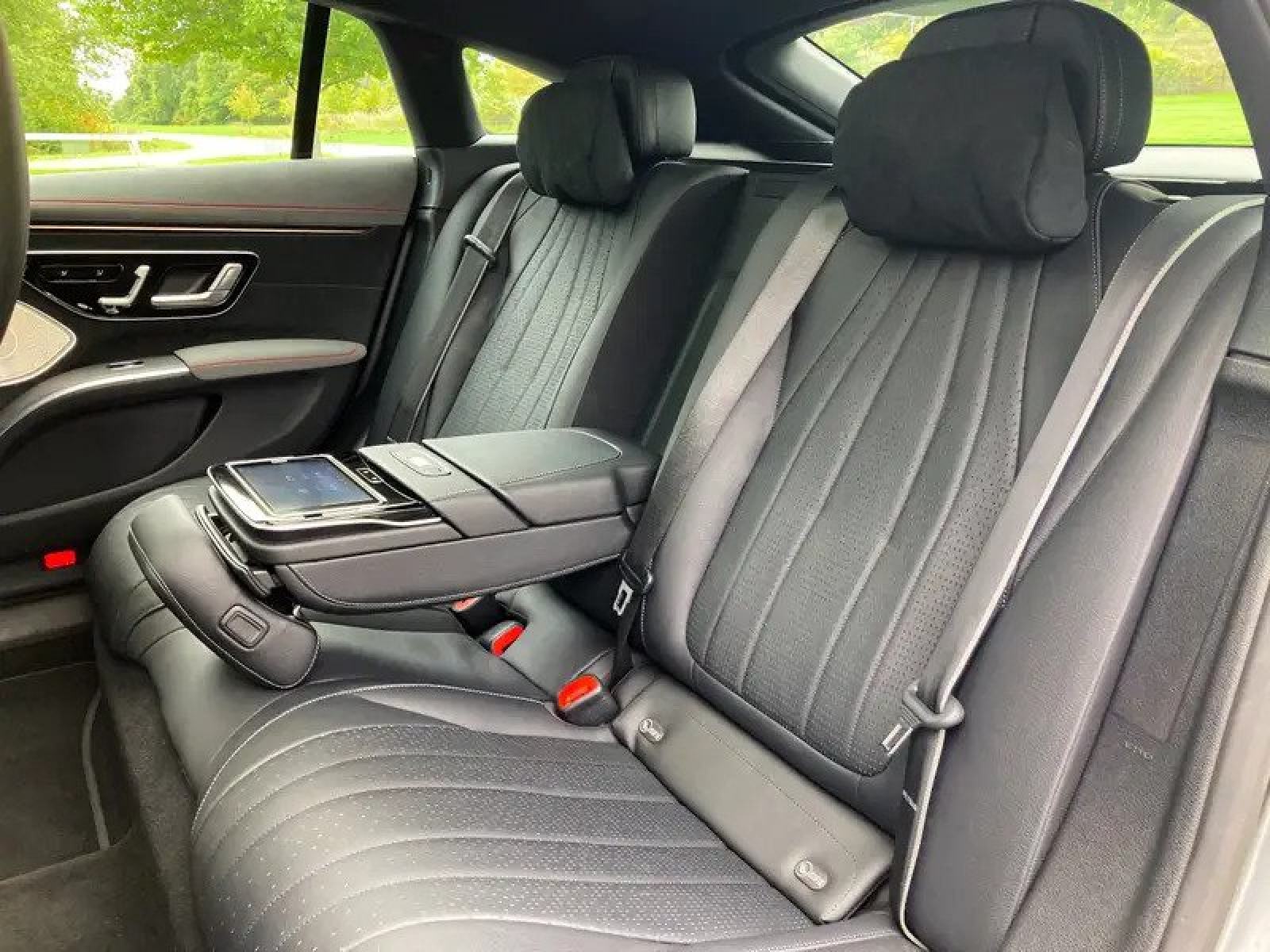 Plus the "Executive Rear Seating Package" on my test car added a ton of extra goodies.
Back-seat passengers get their own climate controls and air vents. That is no surprise in a car of this calibre. Fold down the centre armrest, and things start to get a bit more exciting. There you'll find a removable touch screen that adjusts things like the massaging seats, media player and ambient lighting. Inside the armrest, there's a wireless phone charger.
Dual sunroofs add to a sense of openness in the cabin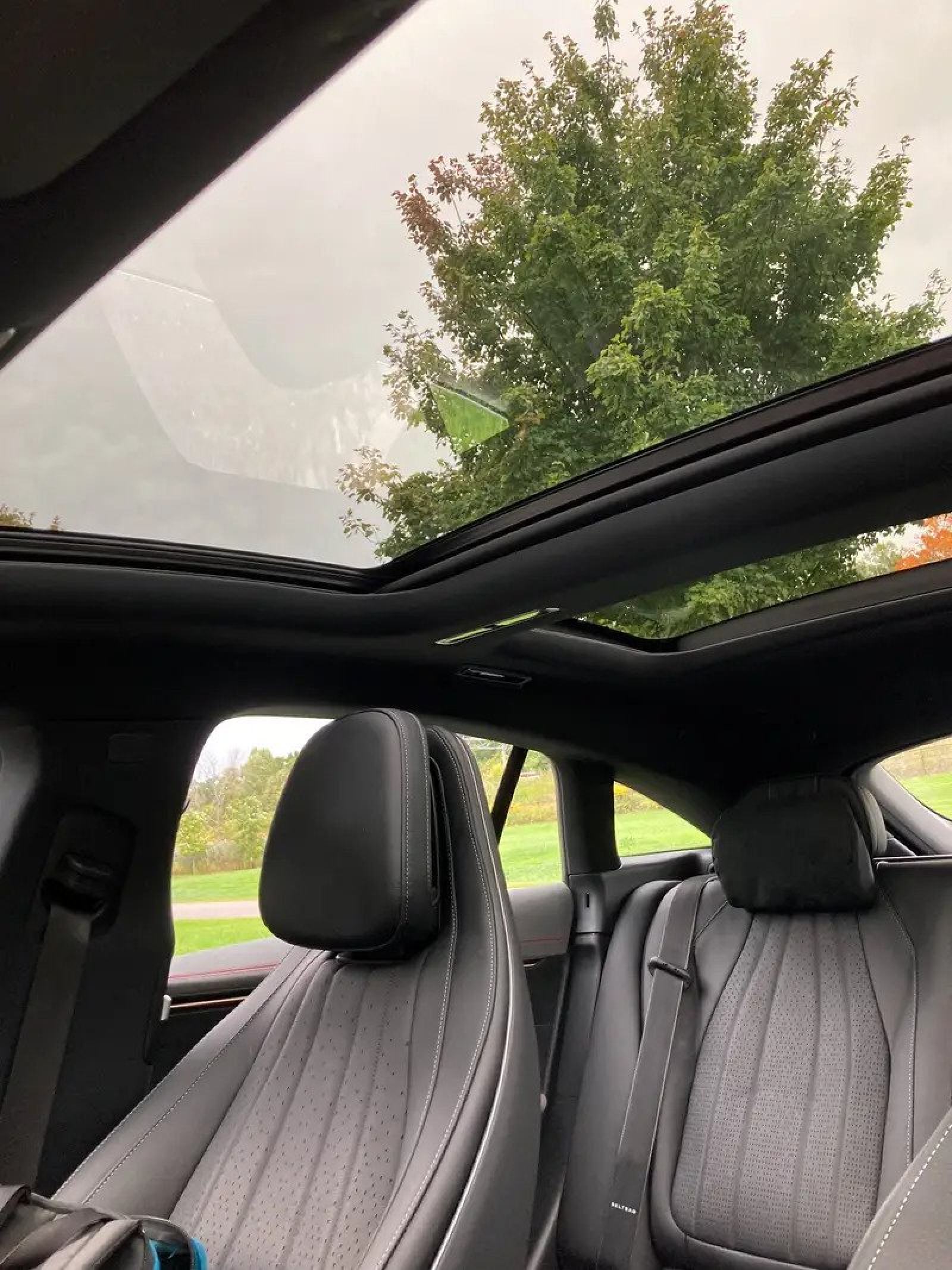 Overall, the EQS 580 is a quiet, comfortable and exceedingly pleasant place to be – if you can afford it.
This article originally appeared on
Insider

Mercedes-Benz's first high-end electric car, the all-new EQS 580, features a 56-inch 'Hyperscreen', comfy leather massaging seats and a fingerprint scanner for US$141,000
The new rival to Tesla's Model S has three distinct displays housed under a single sheet of glass and a head-up display that projects cruise-control settings onto the windscreen