Inside Emirates' luxurious Airbus A319 ACJ Executive Jet: billionaires and celebrities can travel in style aboard the private jet, which oozes style and boasts amenities on par with a five-star hotel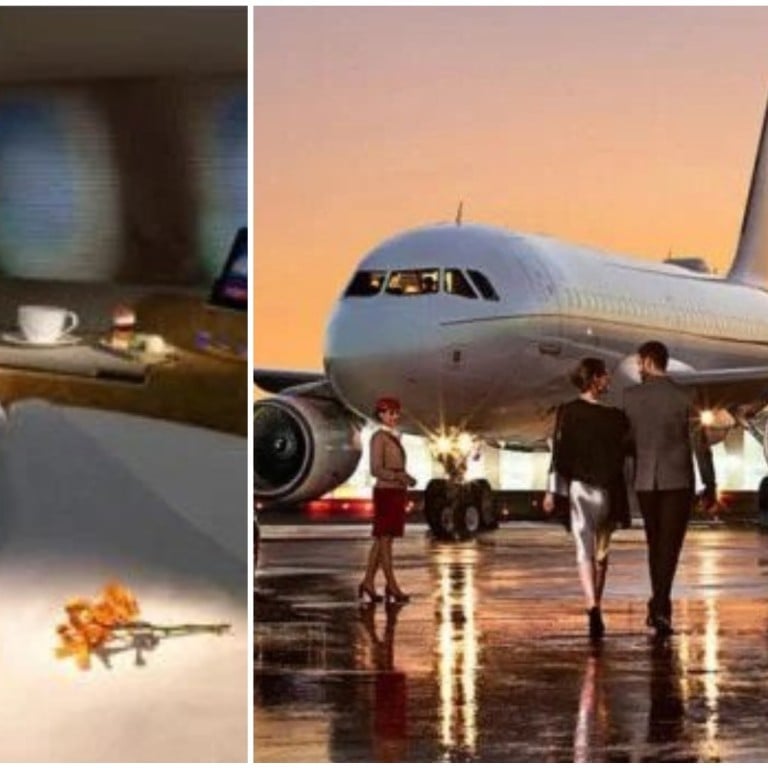 Though admittedly splendid, Emirates A380 and Boeing 777 aircraft aren't functional for those who prefer to – or have to –
fly private.
Enter the Airbus A319 ACJ Executive Jet that caters to the uncrowned royalty of the world. The Executive A319 ACJ can fly billionaires and their teams (19 guests in all) in the lap of luxury.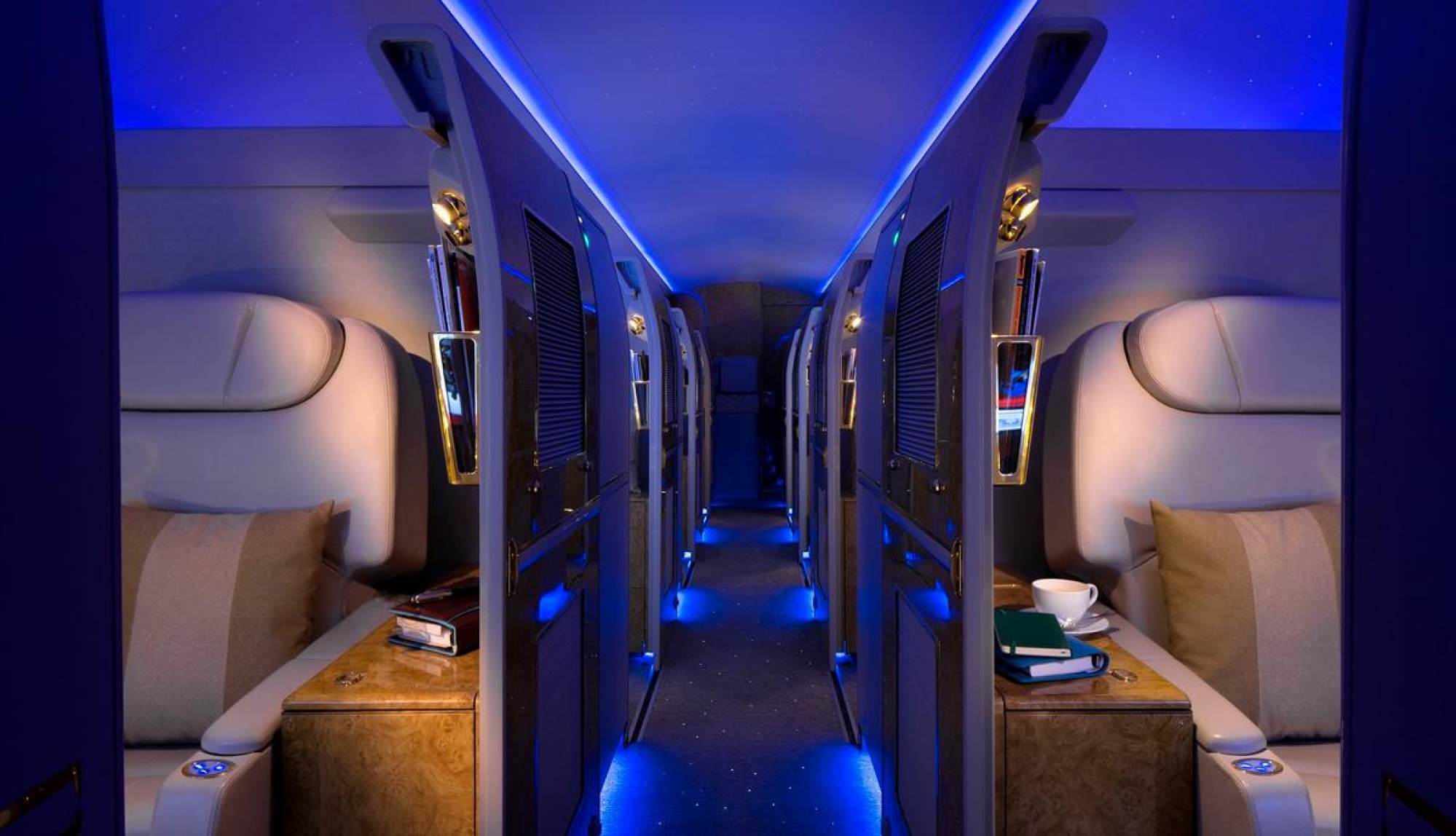 Adnan Kazim, Emirates' divisional senior vice-president for planning, aeropolitical and industry affairs, commented, "We have seen an increasing demand in the private travel segment, especially in the Middle East and Europe as well as in markets such as India, Russia and China, we are looking to tap into this niche market with the high quality of service and attention to detail."
The private jet has the range to fly within eight hours' distance of any airport and can reach all continents, with one stop to the Americas.
Let's explore what marvels the Emirates Executive jet contains …
Plush private suites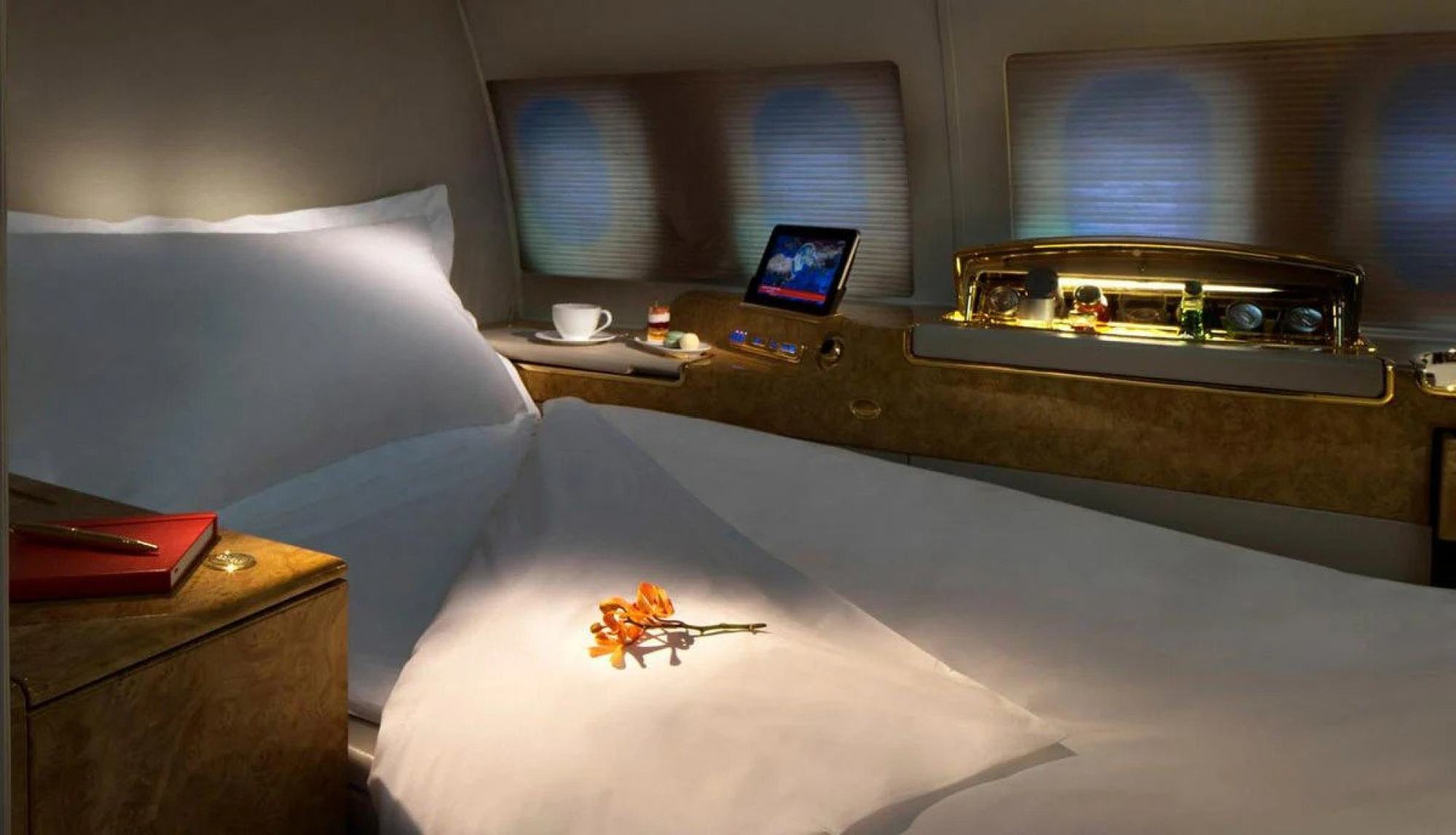 The interior of the Emirates Executive A319 aircraft can be completely customised to suit your travel requirements. The on-board suites impress first with scale (the private suites are more extensive than those in Emirates Premium First Class cabins) and then with privacy.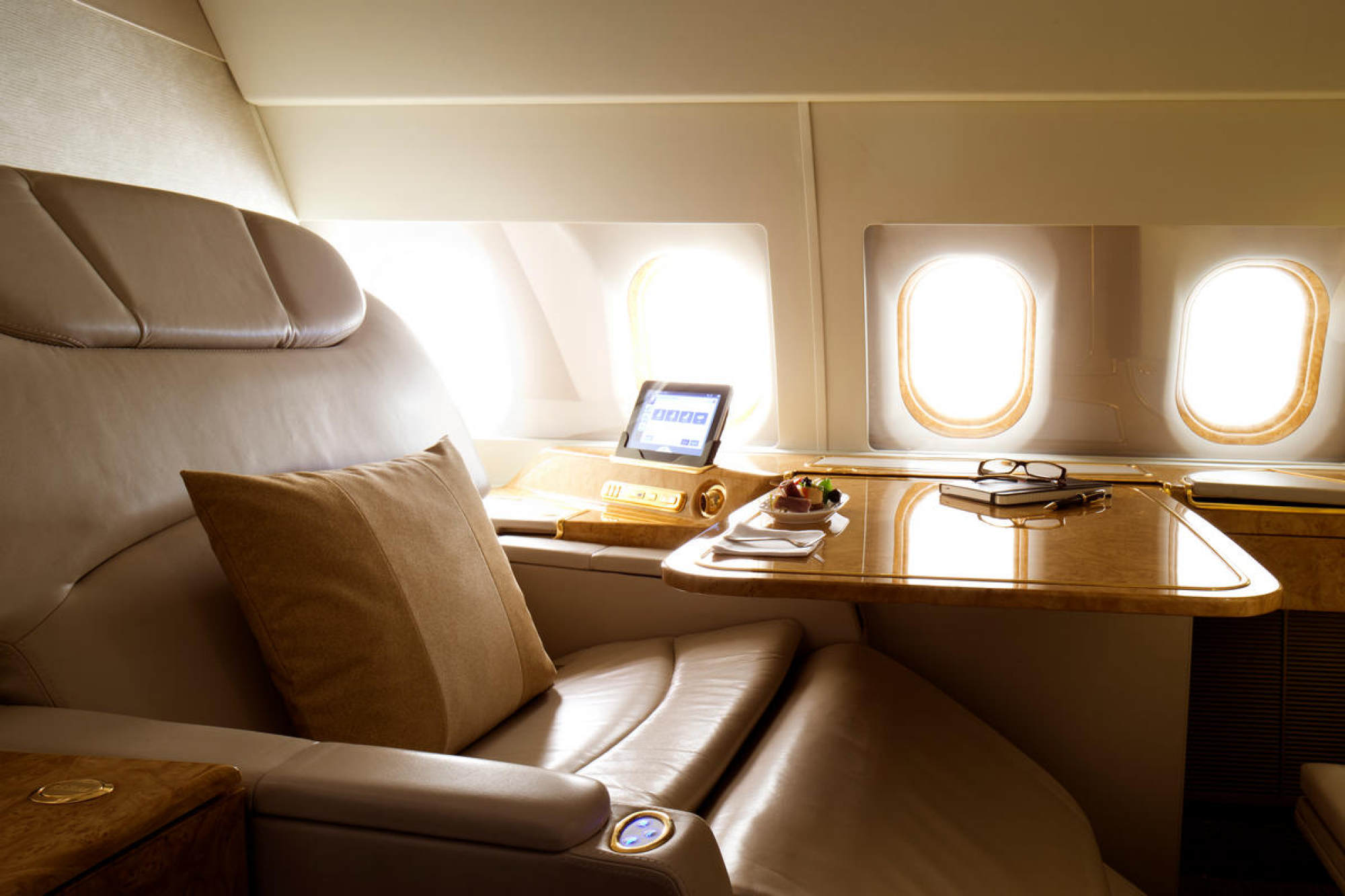 The doors slide shut to enclose passengers in a cosy cocoon, including flatbed seats, a visitor's chair and ambient lighting.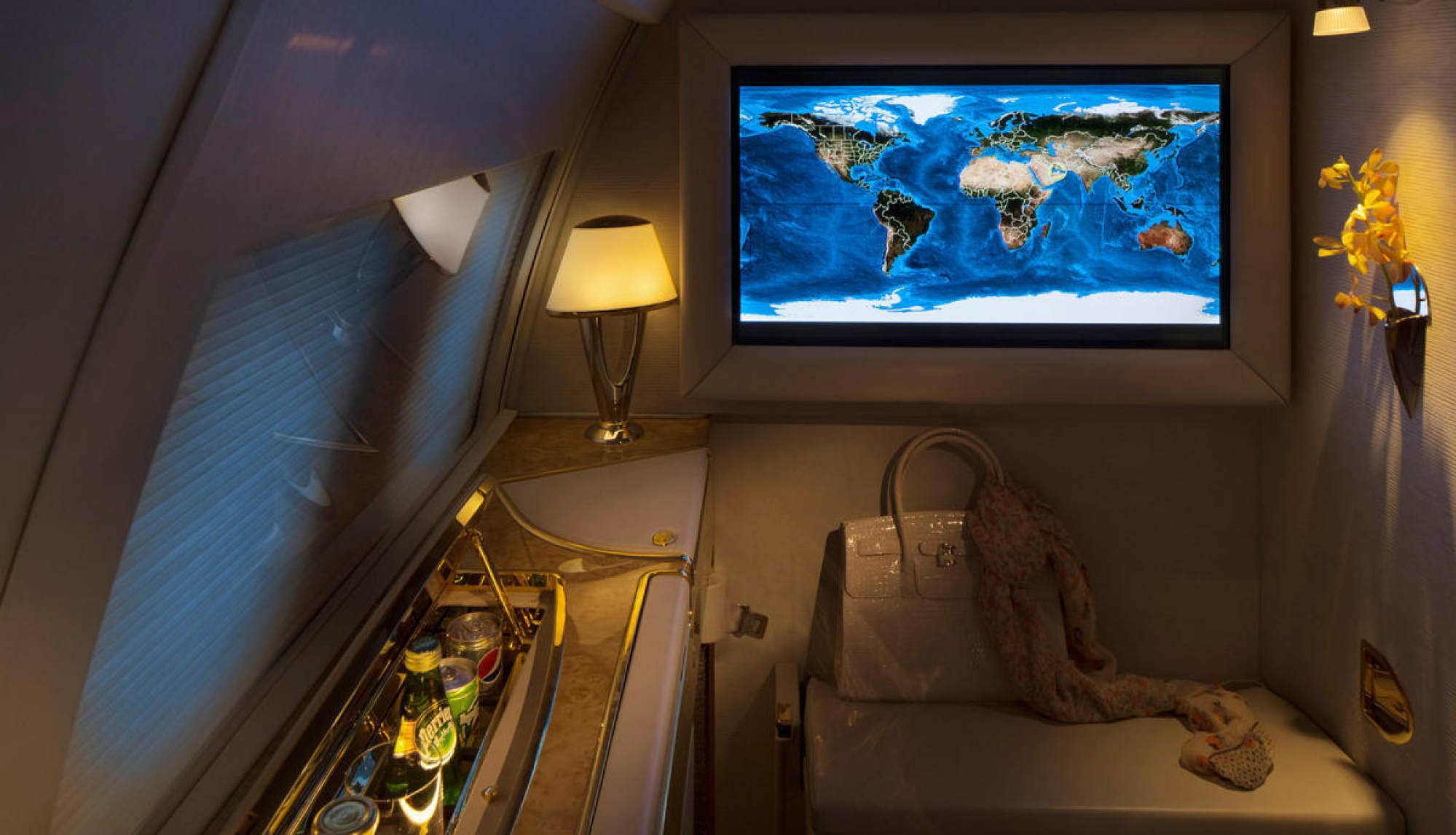 Entertainment and respite are taken care of thanks to a well-stocked minibar and a personal 32-inch screen for in-flight entertainment. Passengers can look forward to personal service and relaxing on a large bed of feather pillows.
A rejuvenating on-board spa shower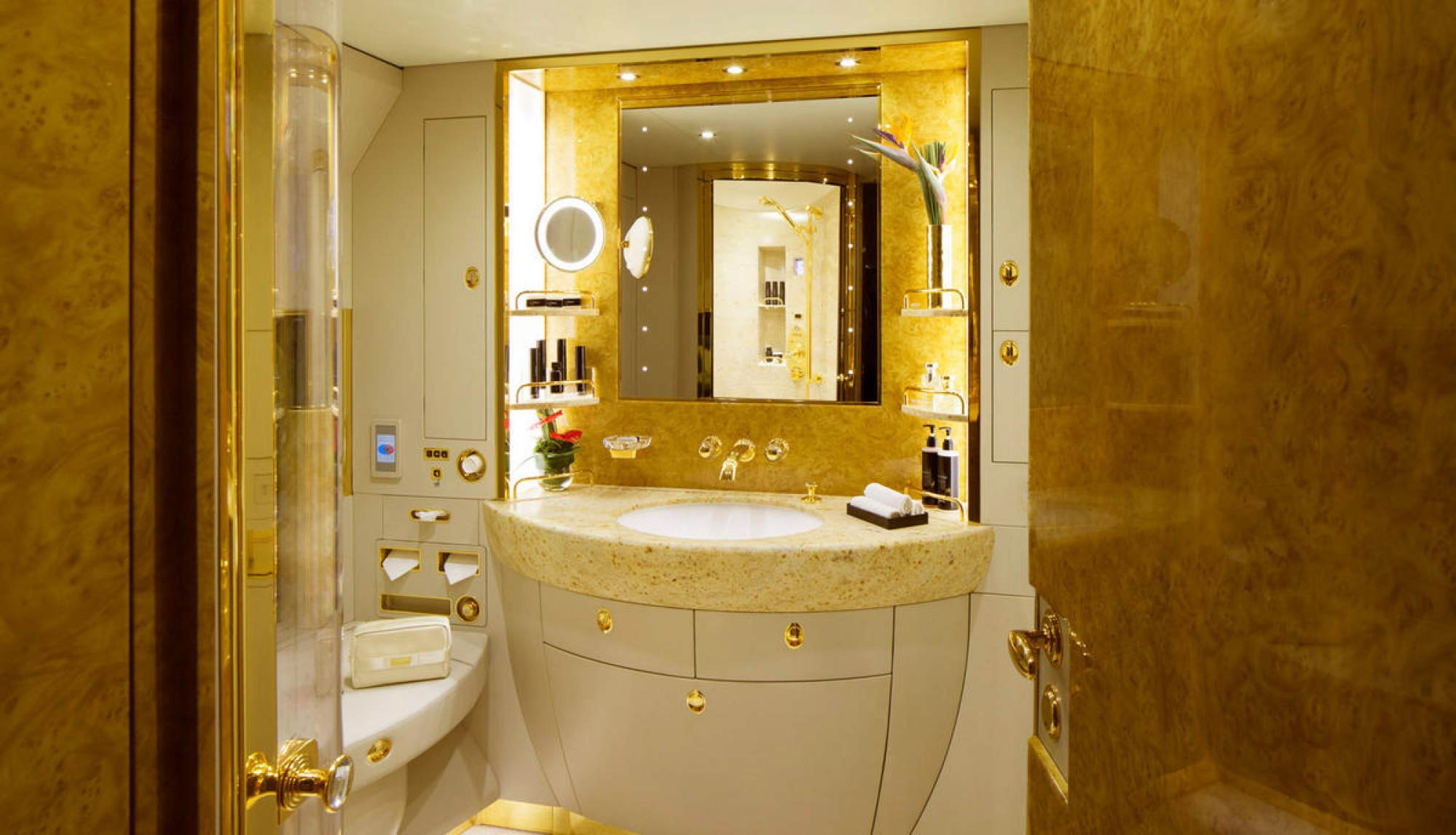 Travelling via the Emirates Executive A319 also involves mid-flight rejuvenation in the luxurious spa shower and separate powder room. Make the most of your leisurely time 12,000 metres in the air by unwinding in a spa decked out in classic walnut and marble. Allow your fast-paced life to slow down as you indulge in a range of Sodashi products. Then dry off using the finest linens.
Dining amid the stars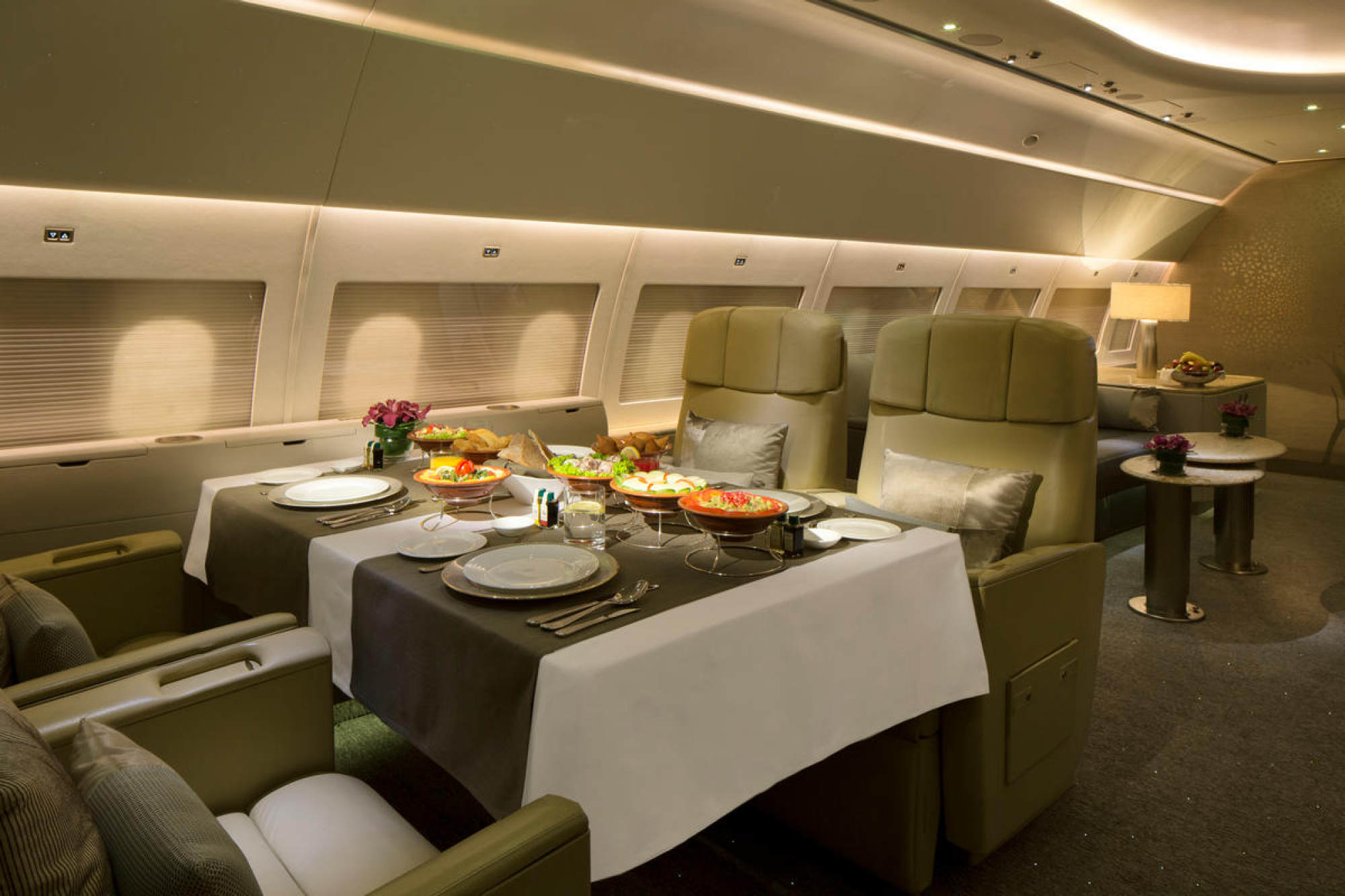 In a similar vein as
Kylie Jenner's US$73 million Kylie Air
, Emirates master chefs offer a delicious in-flight dining experience with sumptuous meals, light snacks, a gourmet buffet when travelling with a large party, afternoon tea with hors d'oeuvres, and the most tantalising cocktails and canapés.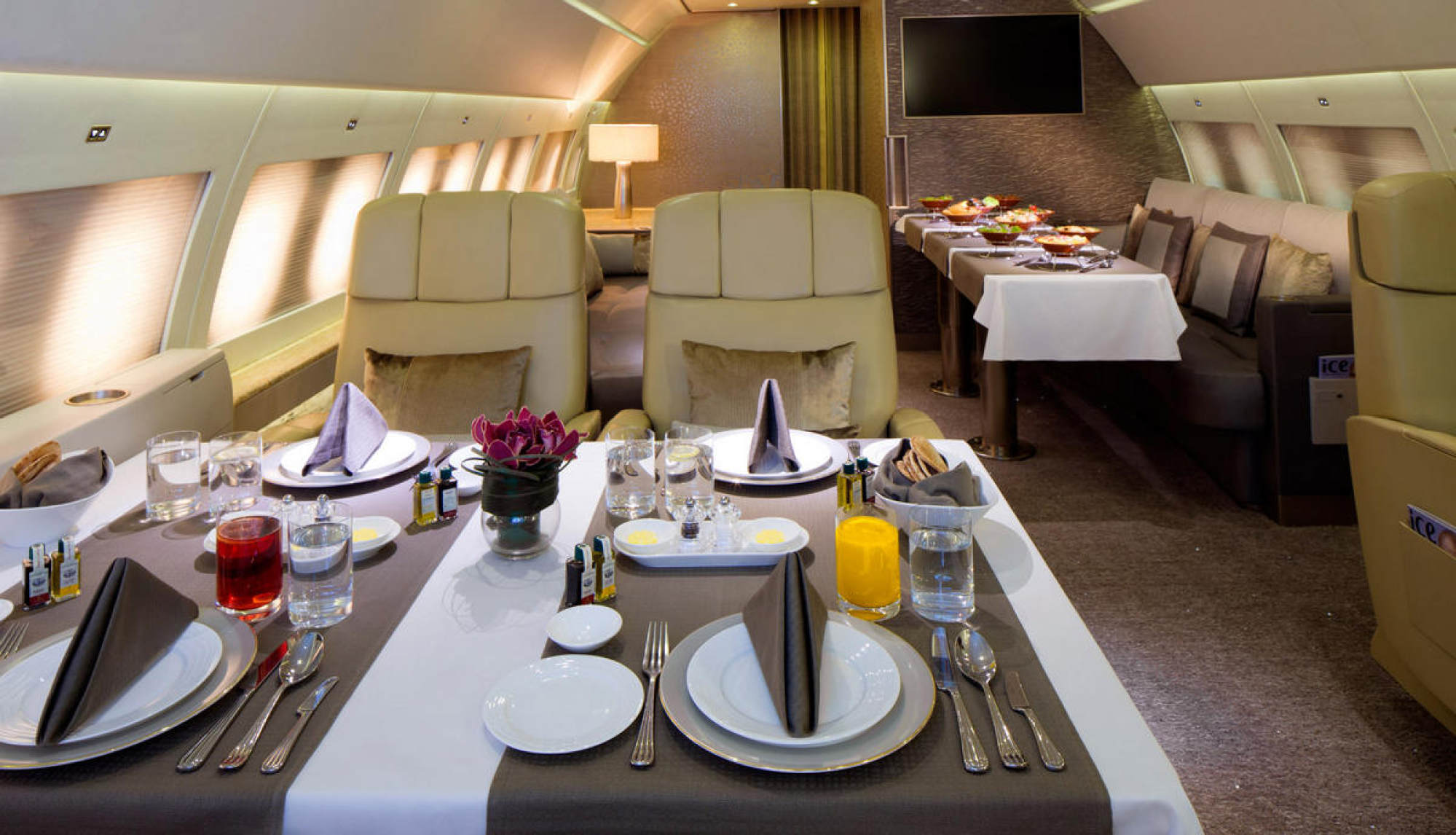 Much like the living area in a five-star hotel suite, a dedicated lounge is where conversations, discussions or meals take place at your discretion. The expansive space can be occupied as a private restaurant, board room, or hang-out space where you can unwind with friends.
Uninterrupted business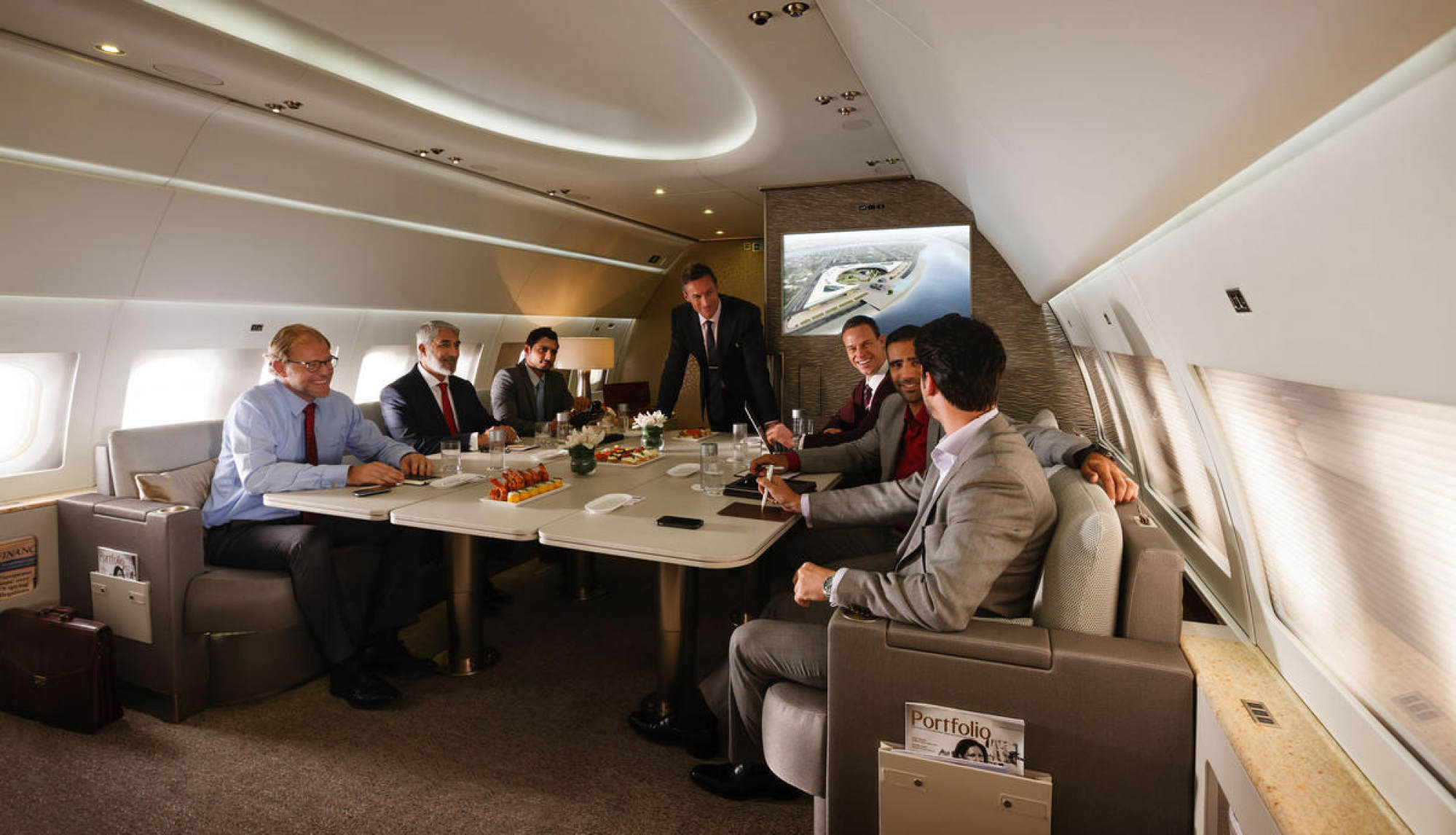 If you're flying for business, not pleasure, the Emirates Airbus A319 ACJ has got you covered too, allowing you to conduct business globally with convenience, luxury and top-notch service.
To conduct business en route, a conference table can be arranged with the latest technology at your disposal. That way, you can have your team on board and conduct business as usual – albeit 12,000 metres in the sky. Or you can jet with your team to evening cocktails in Europe after taking breakfast in Dubai. As you do.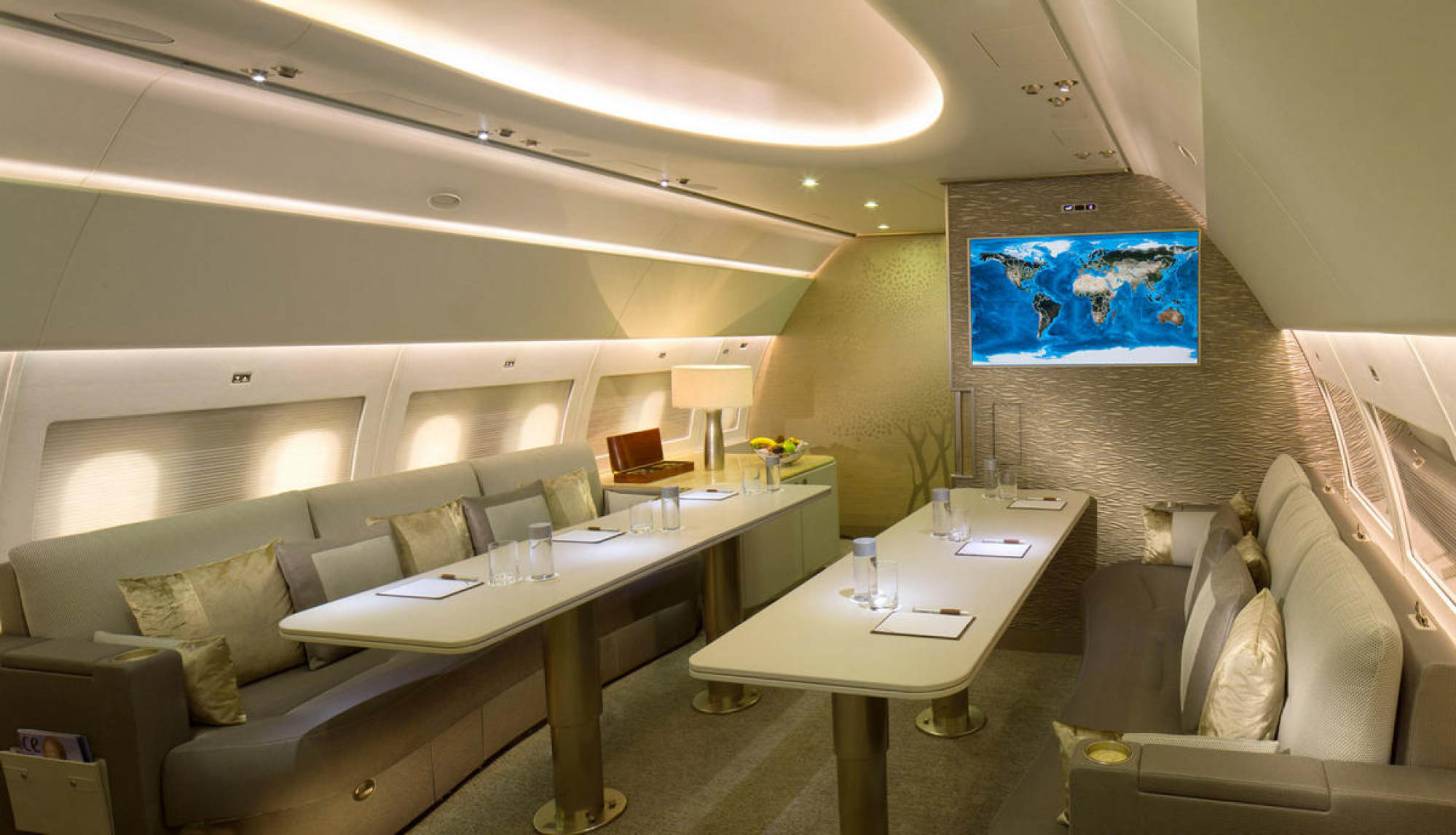 If the lounge area isn't enough space for you to entertain guests, the private office doubles up as a lounge as well, where you can socialise over drinks and canapés. And when it comes to overnight business trips, 15 guests can sleep in suites while five more can snooze on converted beds in the lounge.
Passengers also benefit from high-speed internet and mobile phone connectivity throughout the flight, of course.
While the pricing for the Emirates Executive Jet differs on many factors such as the route, number of passengers and so forth, you can expect to shell out around US$15,000 to US$20,000 per hour.

The Executive A319 ACJ has private suites and beds that accommodate up to 20 guests; spa showers with fine marble and fancy toiletries; a dedicated lounge area and gourmet buffet meals
The private jet can fly within eight hours' distance of any airport and can reach all continents, with one stop to the Americas, for around US$15,000 to US$20,000 per hour