6 most stunning art-inspired watches of 2022: from Patek Philippe's Italian Scenes series and Richard Mille's feel-good spin on the Smiley to the latest Van Cleef & Arpels Heures Florales timepieces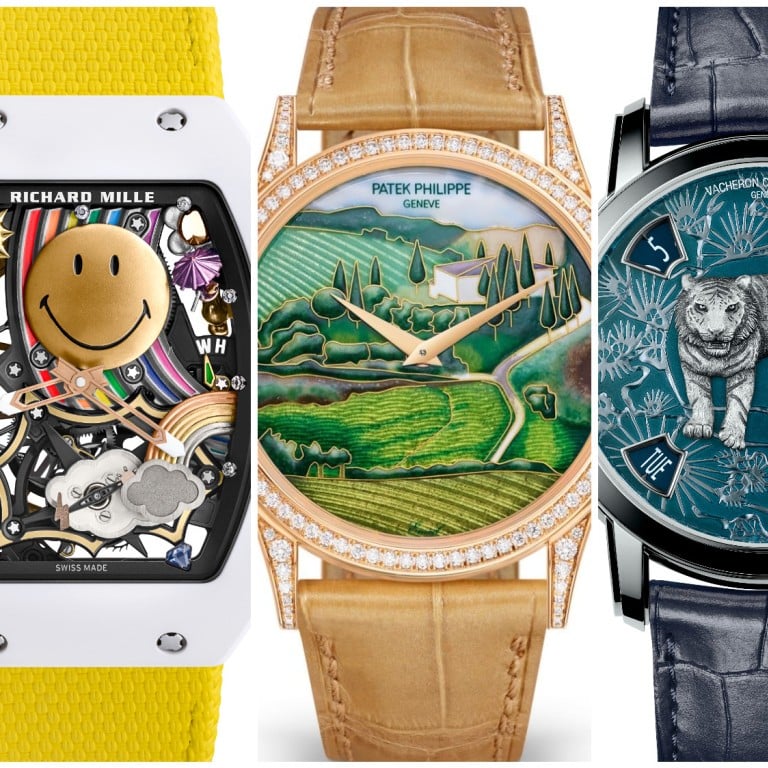 When your Apple iWatch or smartphone can act as a stopwatch, track multiple time zones, relay your messages, take calls, and – above all – tell you the time via the atomic clock which won't lose even one second of accuracy over the course of 15 billion years, it's perhaps more sensible to view even the most precise mechanical wristwatches as more art pieces for the wrist than a serious timekeeping device.
So, when it comes to art, here are six of our hottest picks from 2022 that have taken the idea of the watch as a wearable art piece quite literally, placing these among the most gorgeous of timepieces to own and to look at.
1. Richard Mille RM 88 Automatic Winding Tourbillon Smiley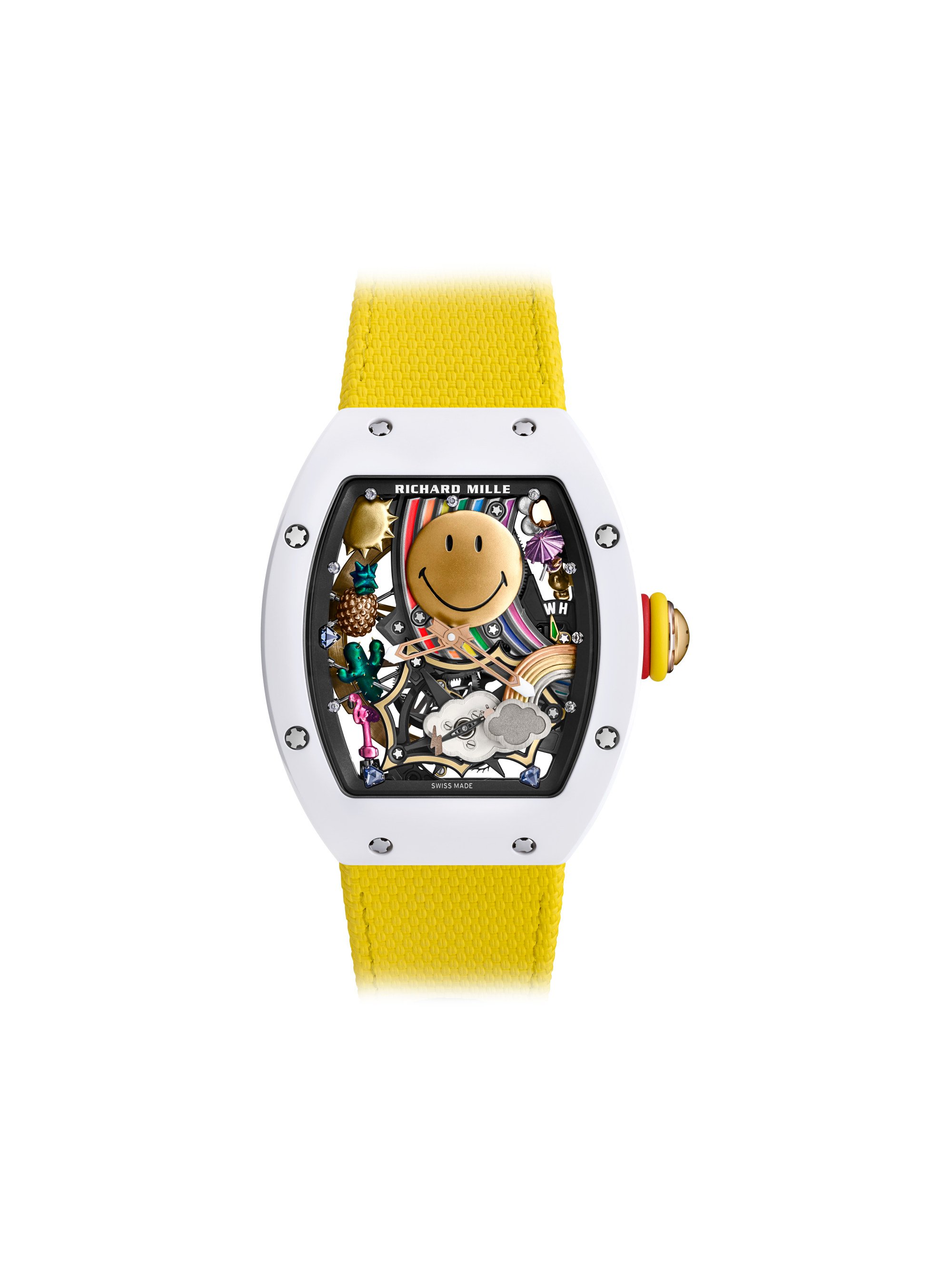 Find happiness in every moment as Richard Mille celebrates Franklin Loufrani's iconic 1960s smiley, set among other feel-good symbols including pineapples, sunshine and rainbows.
2. Vacheron Constantin Legend of the Chinese Zodiac – Year of the Tiger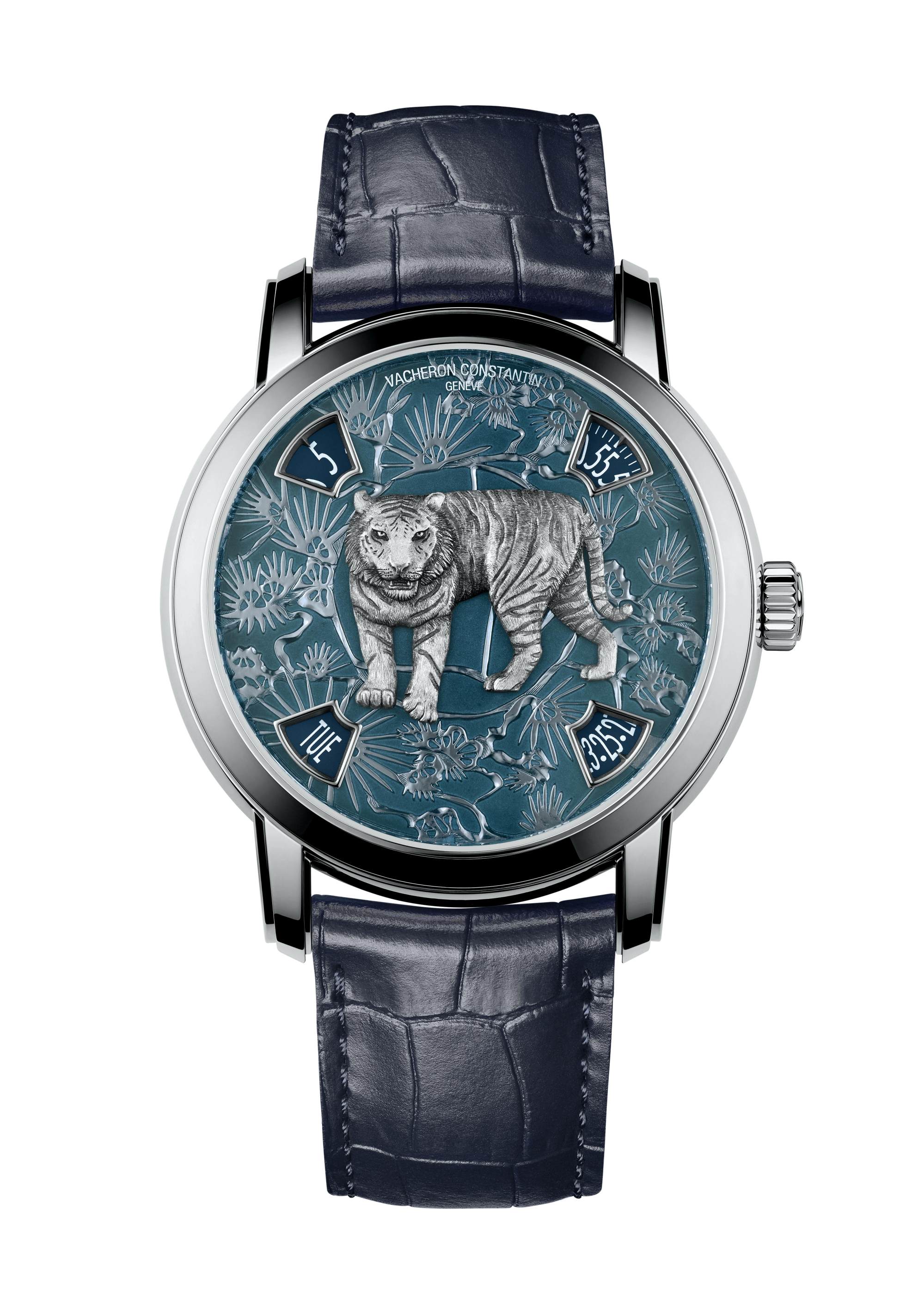 Though 2022 is fast closing out and horologists are anticipating a wave of new designs for the Year of the Rabbit, there's no stopping those drawn to the sheer, timeless power that a tiger evokes even after the Year of the Tiger.
3. Jaquet-Droz Bird Repeater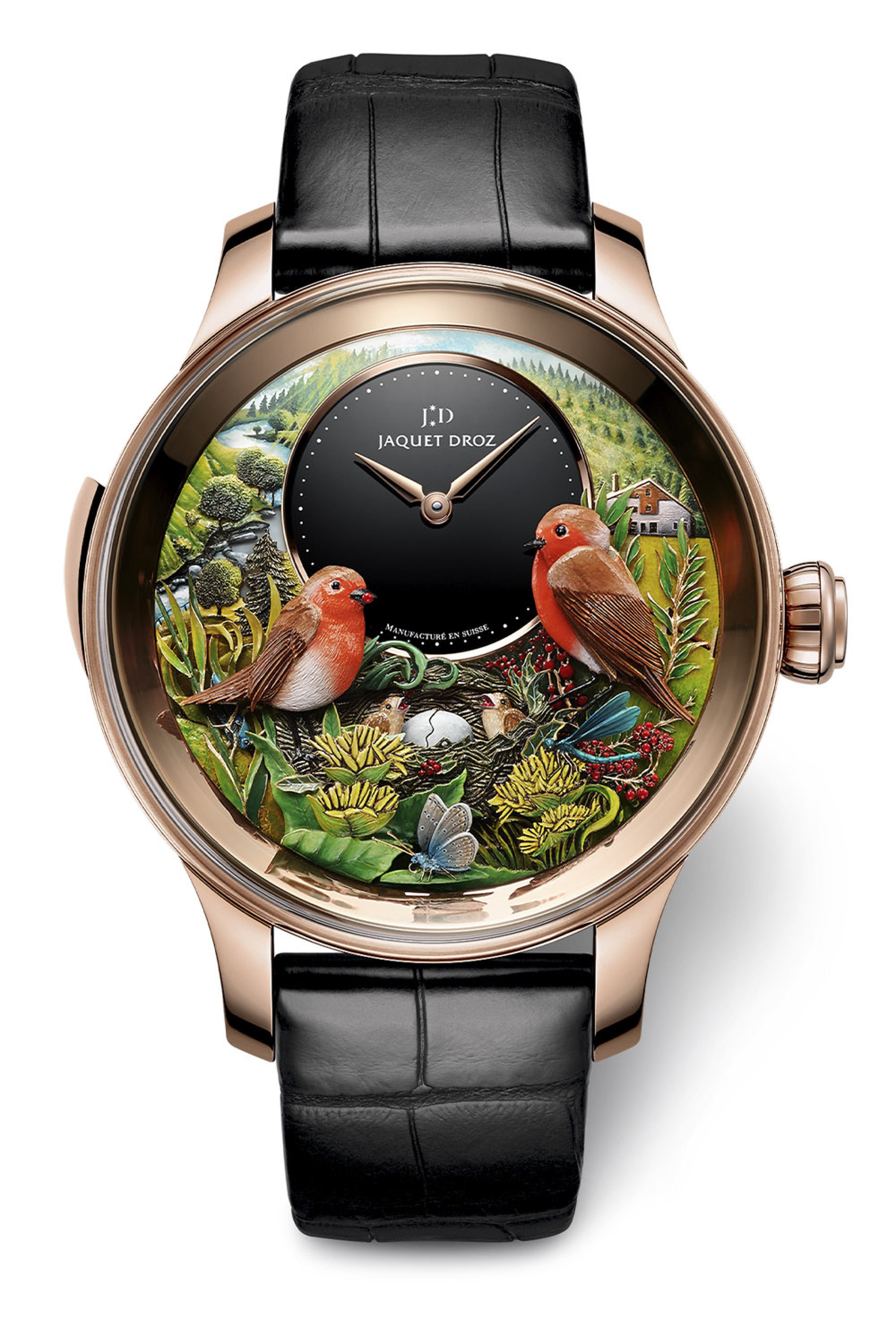 The sparse onyx dial is down-sized here to make room for a meticulously drawn and designed bird automaton inspired by a country idyll in La Ronde in western Switzerland.
4. Van Cleef & Arpels Lady Arpels Heures Florales Cerisier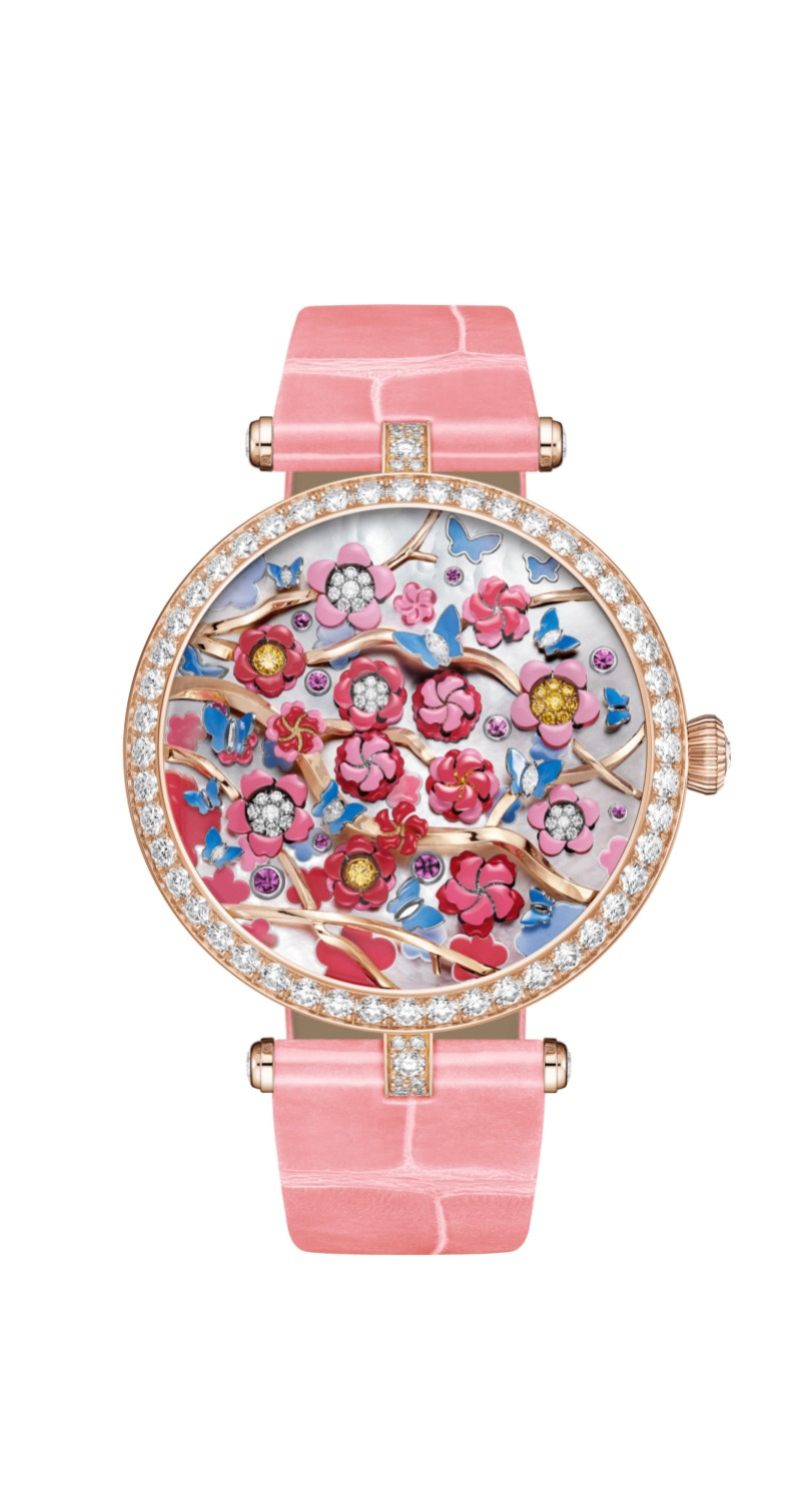 Perhaps the most vibrant in the Heures Florales series, this watch evokes the passage of time through the blossoming flower automata set variously across the dial.
5. Chopard Happy Sport Métiers d'Art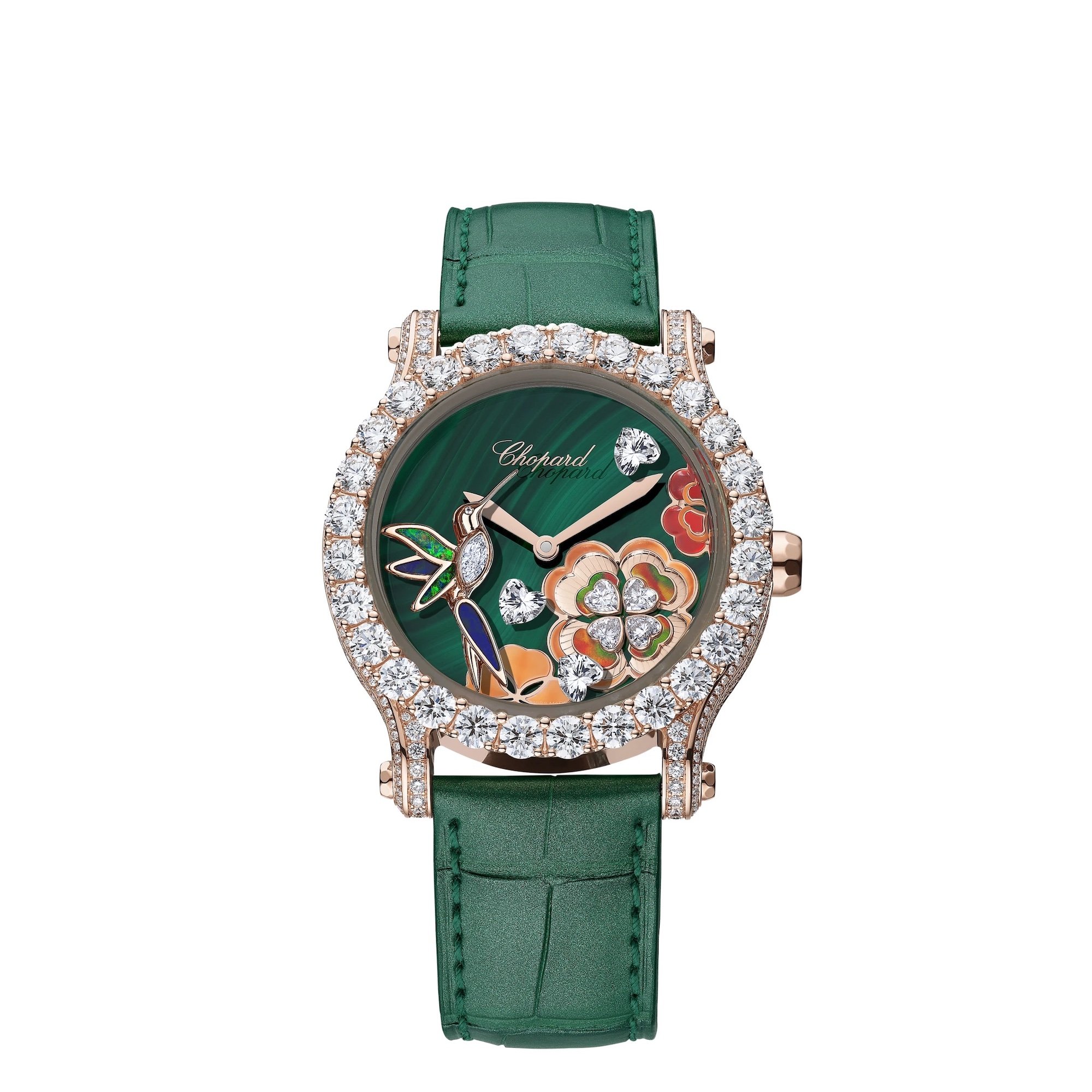 The jeweller has set diamonds all across the case and dial to highlight the blurringly fast motion of a hummingbird, frozen for an instant in its element.
6. Patek Philippe Calatrava 5077R Italian Scenes / Tuscany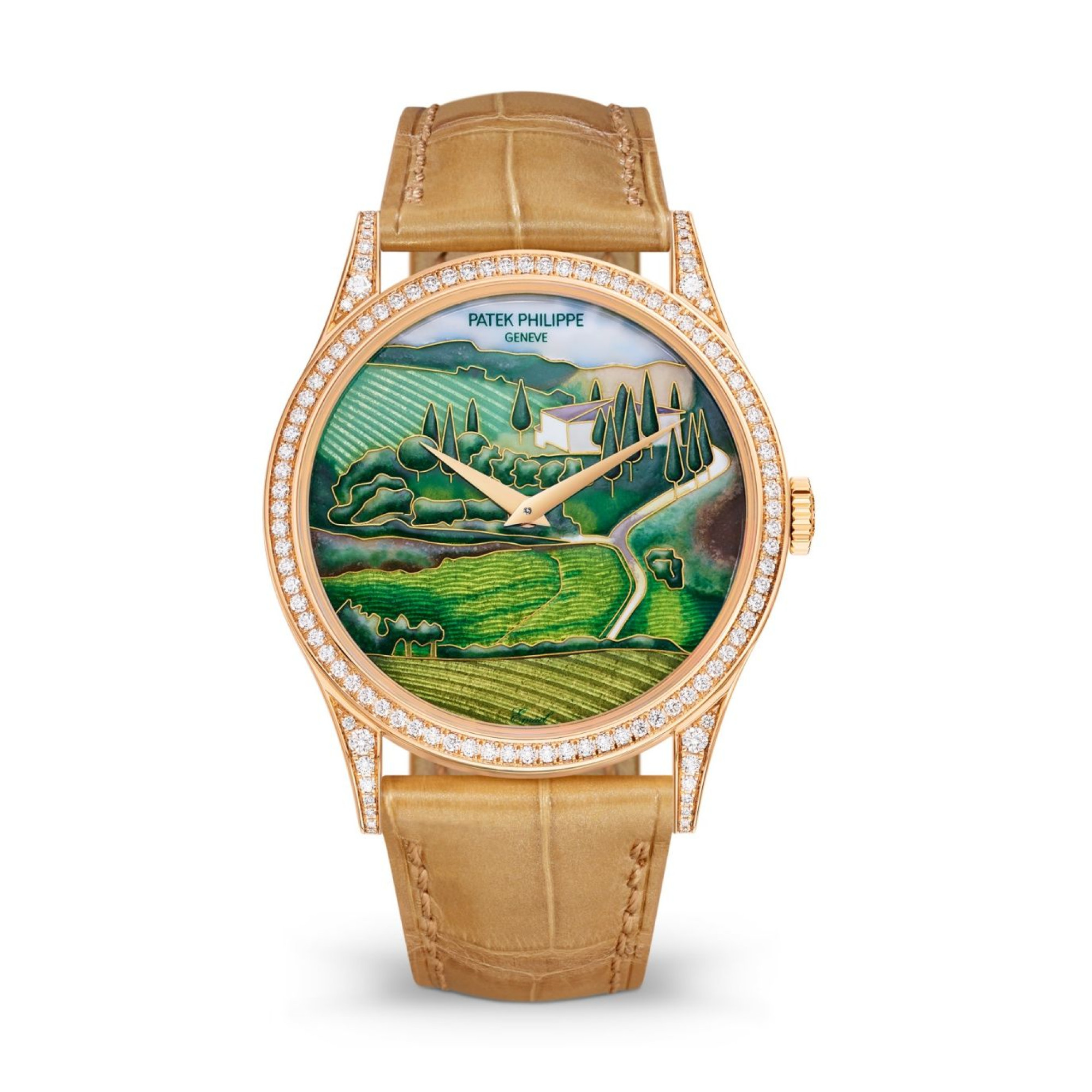 Patek Philippe evokes the rolling hills of central Italy, home to the cradle of the Renaissance, through a pastoral dial contrasted with a golden, diamond-set case.

For serious watch connoisseurs, nothing impresses more than the detail or flair of métier d'Art techniques – these are some of the most impressive timepieces of the past year
Chopard showcased the Happy Sport series, Jaquet-Droz gave us the Bird Repeater and Vacheron Constantin continued its Legend of the Chinese Zodiac series into the Year of the Tiger