Why pre-owned high jewellery watches are a great investment: from Van Cleef & Arpels' timeless designs to Richard Mille's diamond-encrusted RM 07-01, rare gemstones and pricey metals make a difference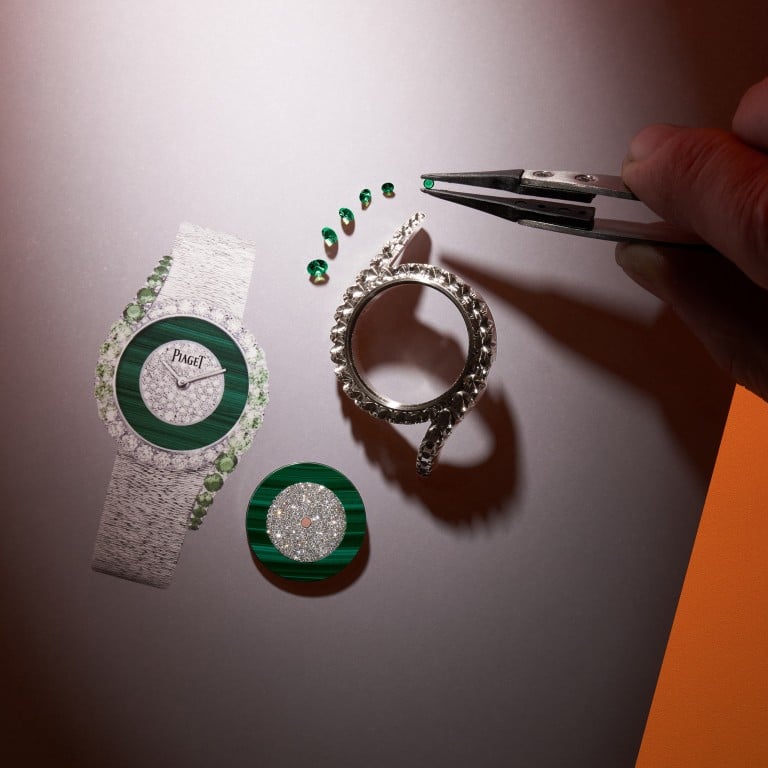 The second-hand watch market has never burned so hot. Demand has been skyrocketing thanks to millennials, with Deloitte reporting that 48 per cent of them say they are
likely to buy a pre-owned model
in the next 12 months. The same study suggested that the second-hand market could surge 75 per cent by 2030 to an eye-popping US$35 billion.
The collectible luxury watch segment has been on the rise since the beginning of the pandemic – just as life ground to a halt, interest in vintage timepieces exploded. Auction houses were outperforming each other, setting new world records, week after week.
At Christie's Asia in Hong Kong back in 2021, ahead of a highly anticipated autumn auction, Alexandre Bigler, the auction house's regional head of watches, introduced that season's stand-out lots, pointing out
Rolex after Rolex
, and Patek Philippe after Patek Philippe.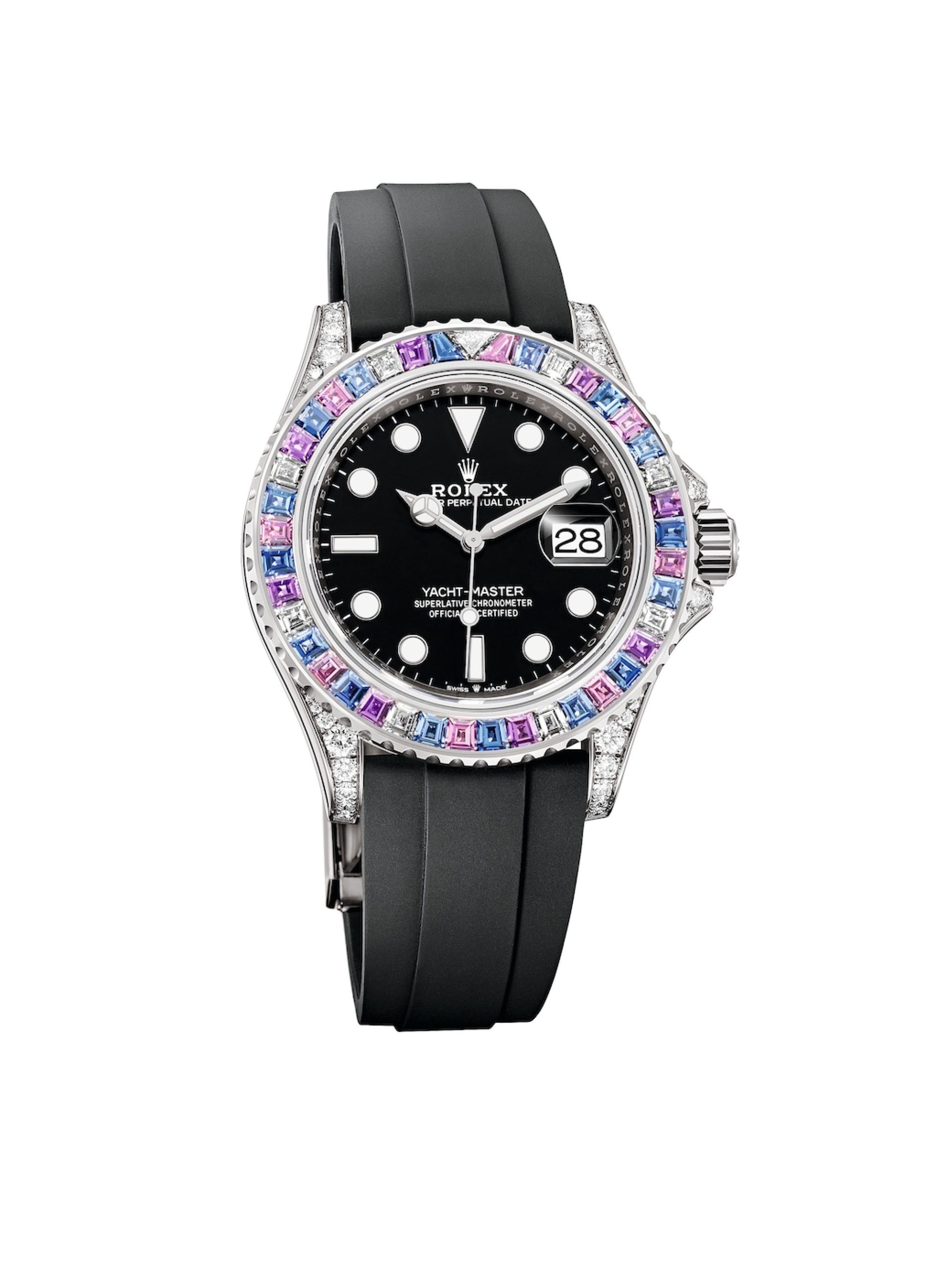 Christie's did not know it then, but the auction house was about to have its best year ever for high-end timepieces – 2021 brought in a staggering US$205 million in blockbuster sales, which marked a jaw-dropping 257 per cent increase from the previous year.
Noticeable across the showroom were the price tags attached to the handful of women's high jewellery watches on display. Estimates were half, if not two thirds, less than the men's novelties. When asked why, Bigler shrugged. When demand exceeds supply, prices tend to rise and, historically, there haven't been many women collectors, he explained. The result: bargain-basement prices.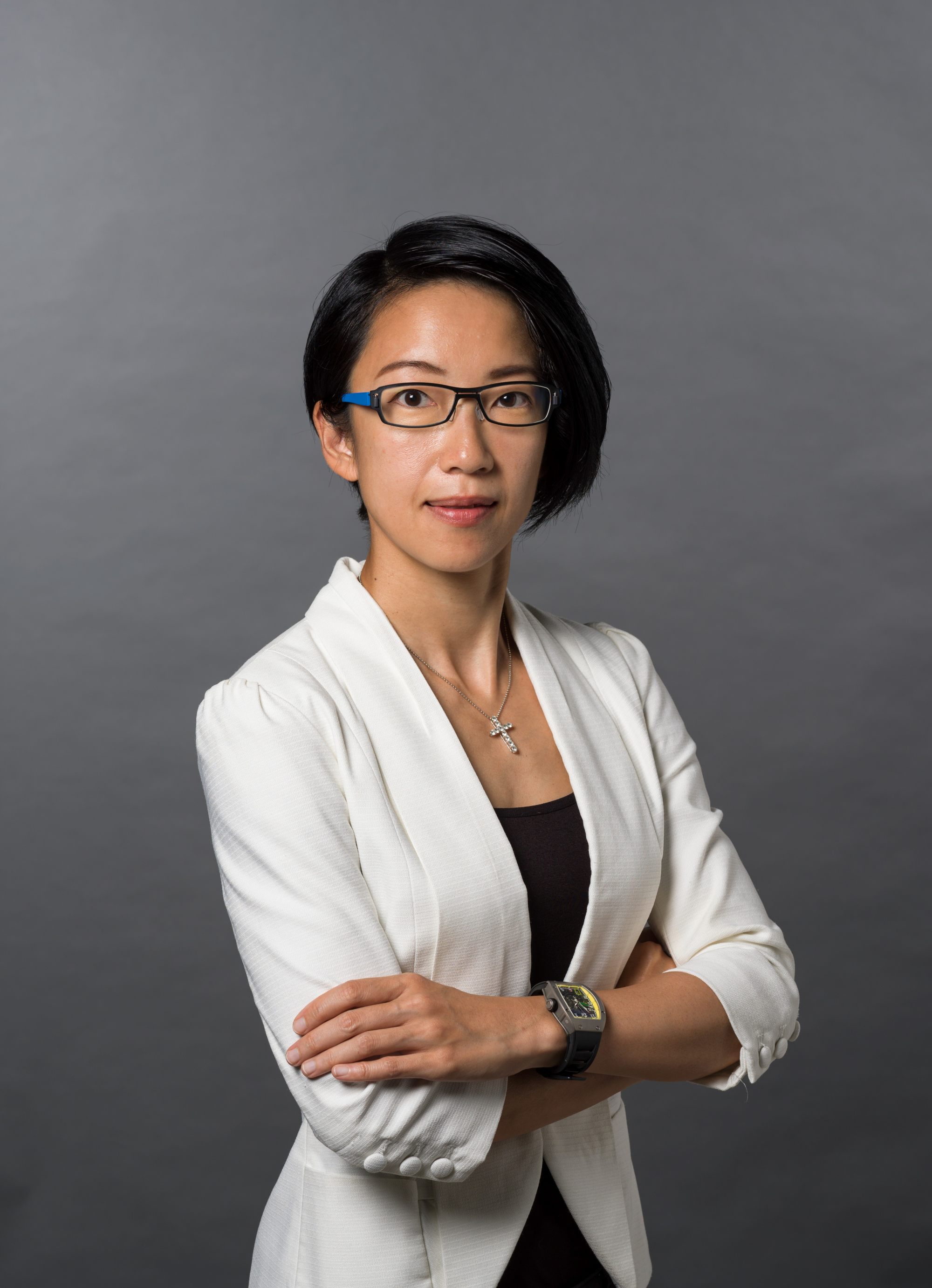 When asked the same question, Sharon Chan, who leads Bonhams auction house's team of watch specialists in Hong Kong said: "Men's high jewellery watches have a wider demand in general and this means their second-hand market is larger and therefore prices can be more competitive than women's equivalents," she said.
Richard Mille, in particular, has become one of the hottest names in pricey wrist candy. The Swiss company's ultra-macho novelties are hard to resist at auction, even for female collectors like Lung Lung-thun, a financier who runs her own brokerage in Hong Kong.
Thun wears a stunningly sleek RM 010 and said last year that watch brands often fail to provide women enthusiasts with mechanically complex models. "For a super-long time already, people have been complaining to brands saying, 'It's unfair that you create female watches like this, it's just quartz, you don't think about it.'"
Richard Mille is a brand that has listened and learned, building a stellar reputation for
complicated ladies' watches
that can only be described as marvels of technology. The RM 07-01 line has proven particularly popular, and was expanded this year with the launch of four RM 07-01 Intergalactic models.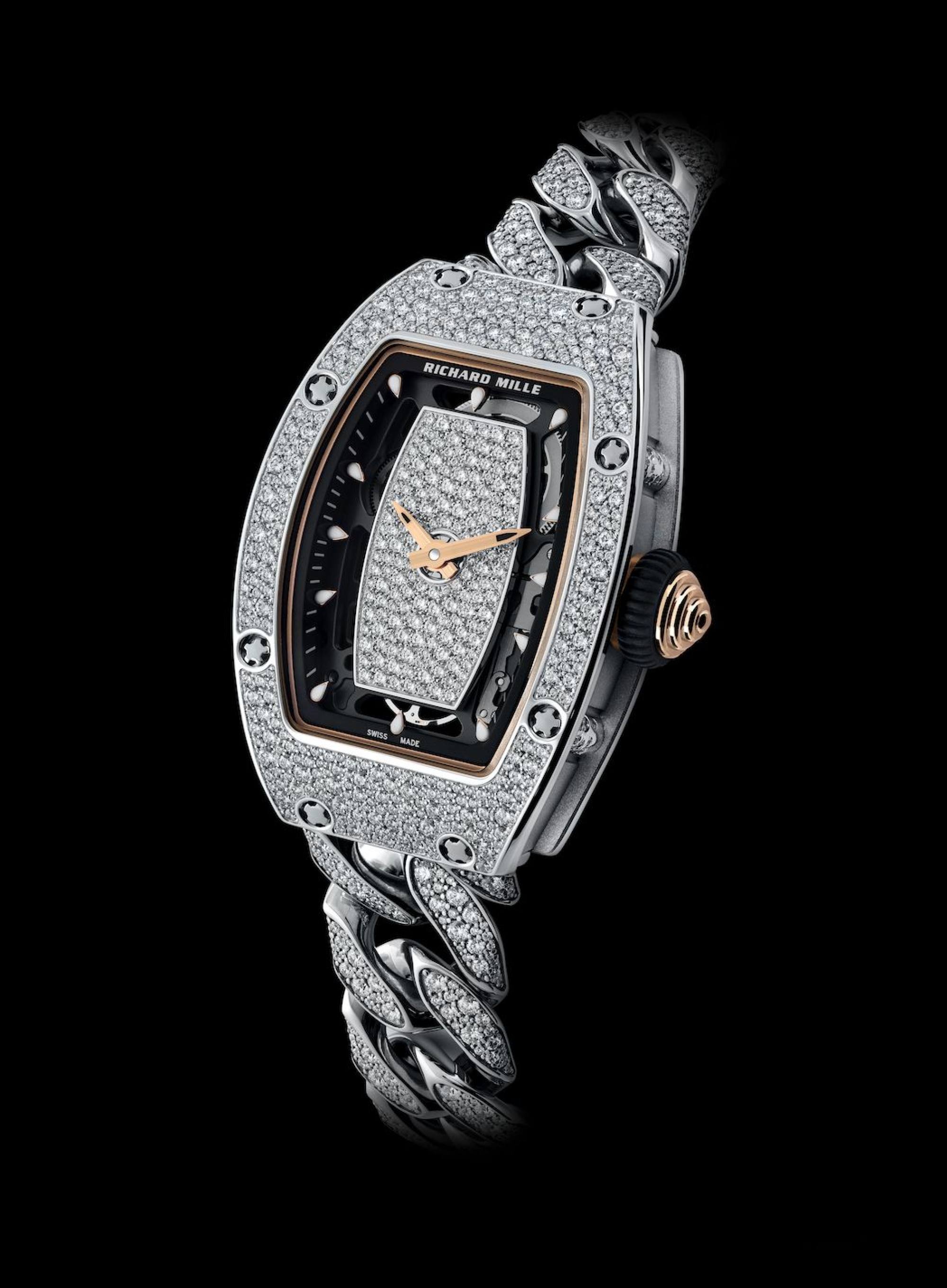 For this release, out-of-this-world gem-setting techniques were combined with carbon TPT, an in-house material with a velvet-matt appearance. All this is offset against classic rose gold.
When appraising high jewellery timepieces, Chan explained that expensive metals and gemstones, as well as rarity, make a significant difference to a watch's valuation. "The materials that are used to create timepieces are important. For example, pink diamond designs are very valuable in today's market. The price of the piece is linked to the total carat weight of gemstones that are used," she said.
Interest in these gemstones has soared since the 2020 closure of Rio Tinto's Argyle mine in Australia, which provided 90 per cent of pink diamonds globally. Over 37 years, the mine produced more than 865 million carats of rough diamonds, which ranged in colour from cognac and champagne, to red and blue, and which propelled the secondary market for pink diamonds to appreciate by about 500 per cent in the last 20 years of its operation.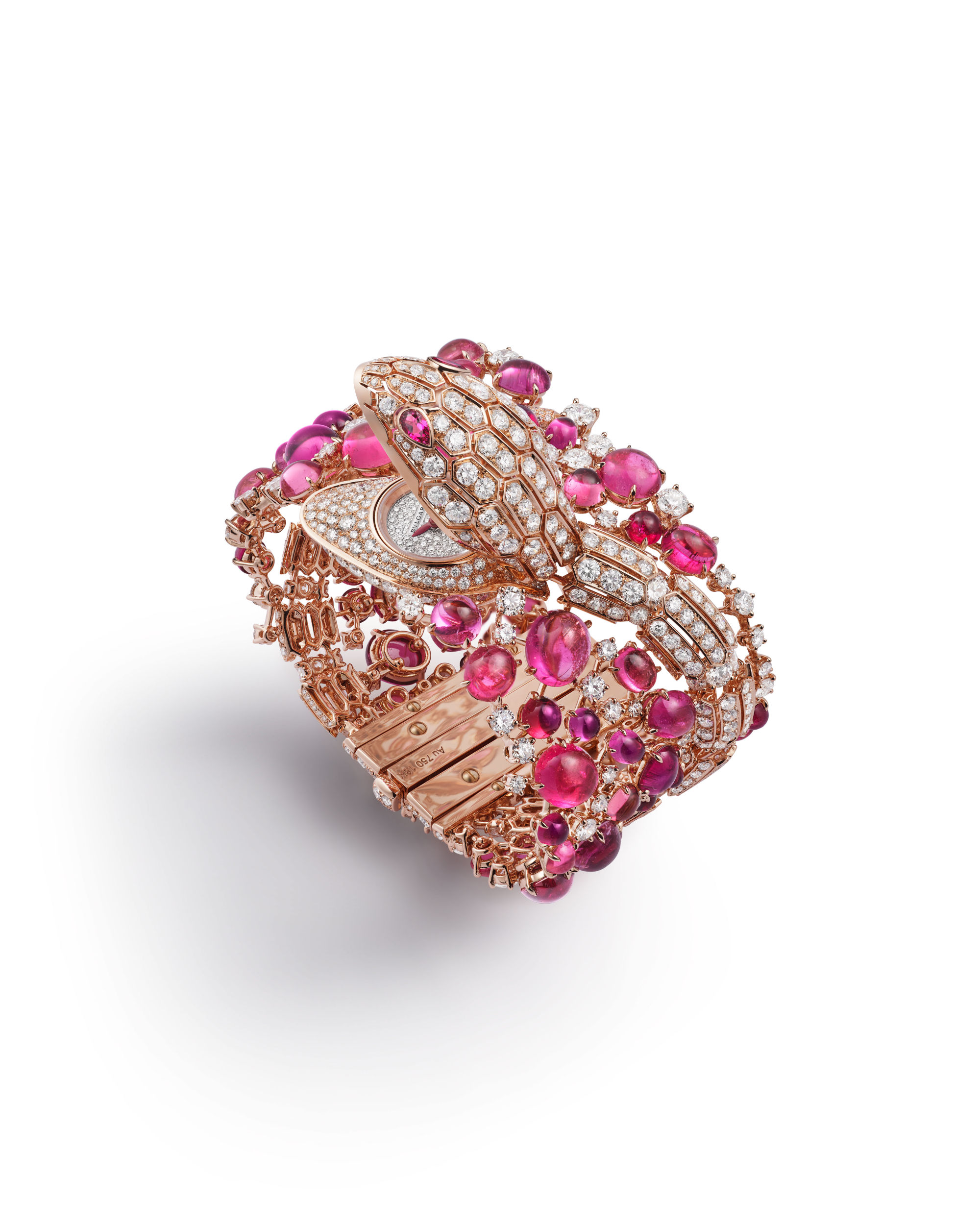 Van Cleef & Arpels is another maison that elegantly marries the worlds of jewellery and watchmaking, and Chan said its Poetry of Time models do particularly well on the pre-owned market.
Elegant, whimsical and fun
, each creation expertly shows the jeweller's savoir faire through colour gradients and three-dimensional forms.
Stewart Young, who leads Bonhams auction house's team of jewellery specialists in Hong Kong, agreed. "I'm also a fan of Van Cleef & Arpels, which continues to make stylish designs that will go on to be fashionable in the future. These watches consistently maintain their value on the second-hand market," he said.

The used luxury watch segment has been growing rapidly, but high jewellery timepieces at auctions – especially women's – are still shockingly undervalued
Such watches are more likely to sport rare gemstones such as pink diamonds, which make them an excellent investment – especially since Rio Tinto's Argyle mine closed