How luxury watch brands work with jewel artisans: from Queen Elizabeth's pearl bracelet Patek Philippe timepiece to Serena Williams' diamond Audemars Piguet watch and Cartier's Panthère Crash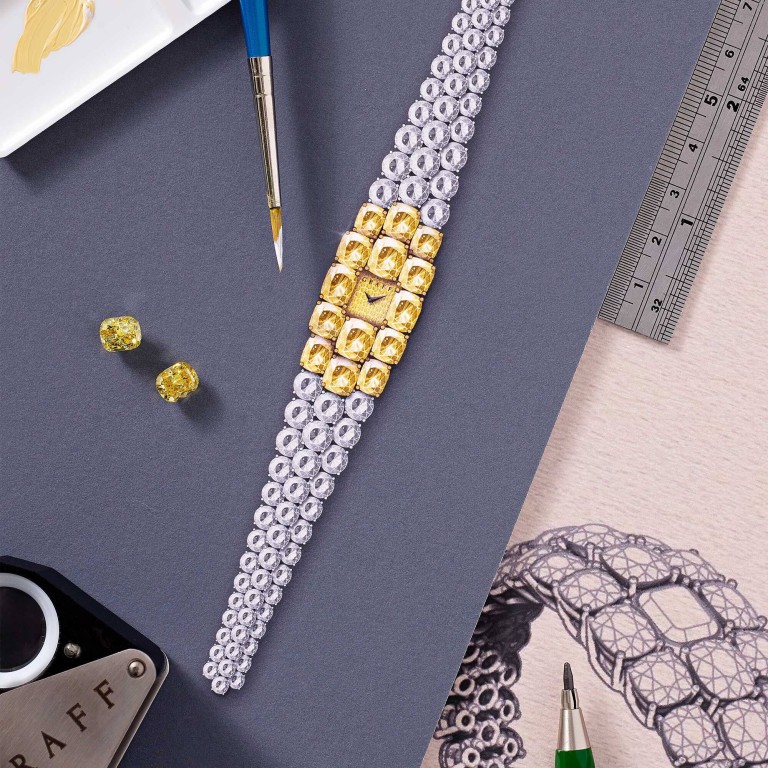 There's something inherently masculine about watches. Perhaps it's the precision engineering that goes into them or maybe it's simply the obsession with performance.
Starting centuries back though, watchmakers sought to soften this effect, beautifying their creations with feminine touches, transforming timepieces into coveted jewellery, all in the name of masking the stigma of the once unladylike act of wearing a watch.
Today, timepieces doubling as jewellery remain an important segment in the industry. Watchmakers and jewel artisans come together to create sensational designs that transcend the limitations of their respective crafts.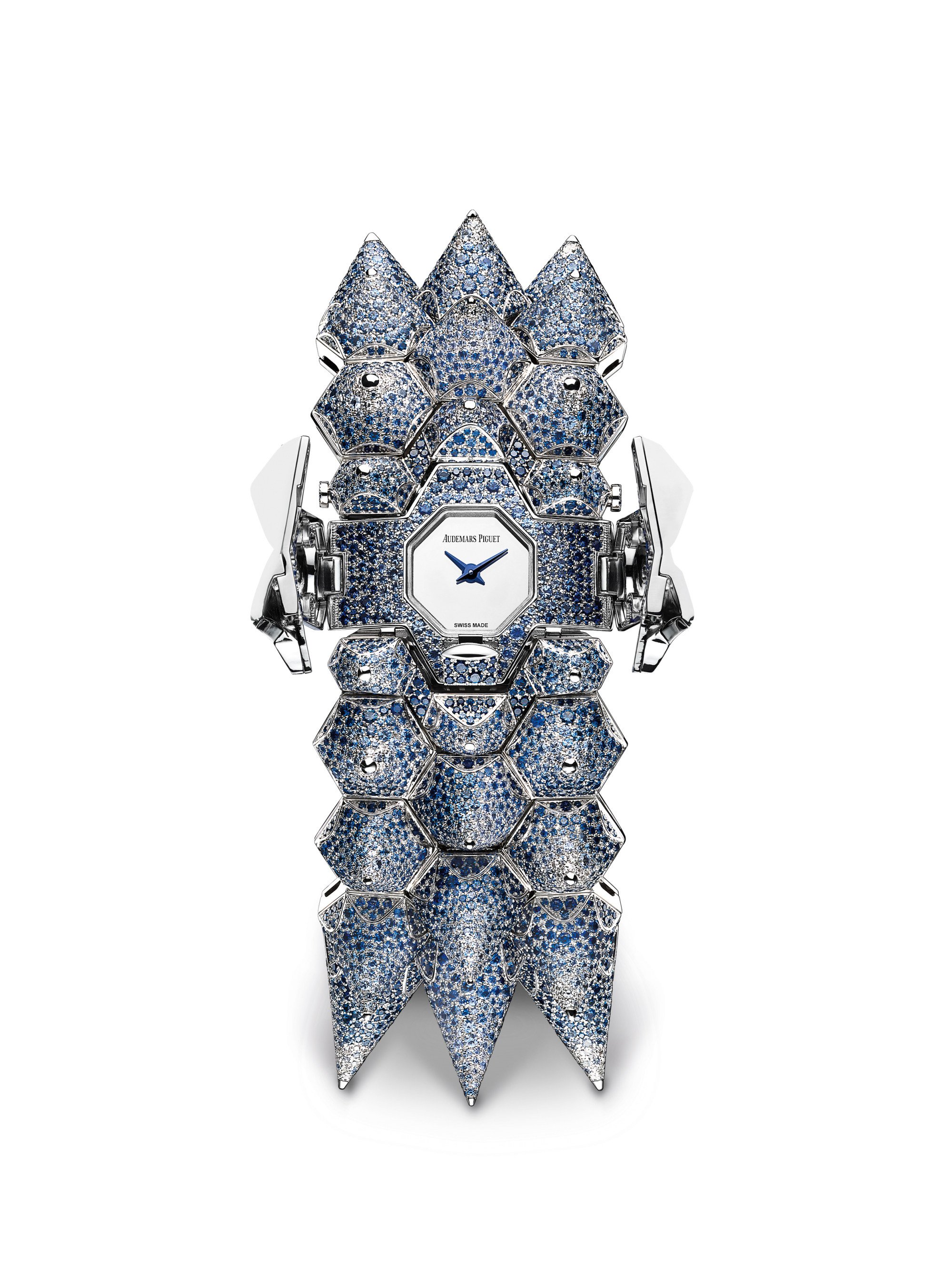 A light sprinkle of diamonds on the bezel of a daily watch, a kaleidoscopic display of precious gems in high jewellery designs or a dial camouflaged as a pendant – almost all iterations of ladies' timepieces are the harmonious result of the combined efforts of a watchmaker and a jewellery artisan.
The late
Queen Elizabeth's penchant for pearls
was reflected in her one-of-a-kind multi-strand pearl bracelet Patek Philippe timepiece, while the recently retired tennis star Serena Williams was known to rock diamond Audemars Piguet watches at grand slam matches.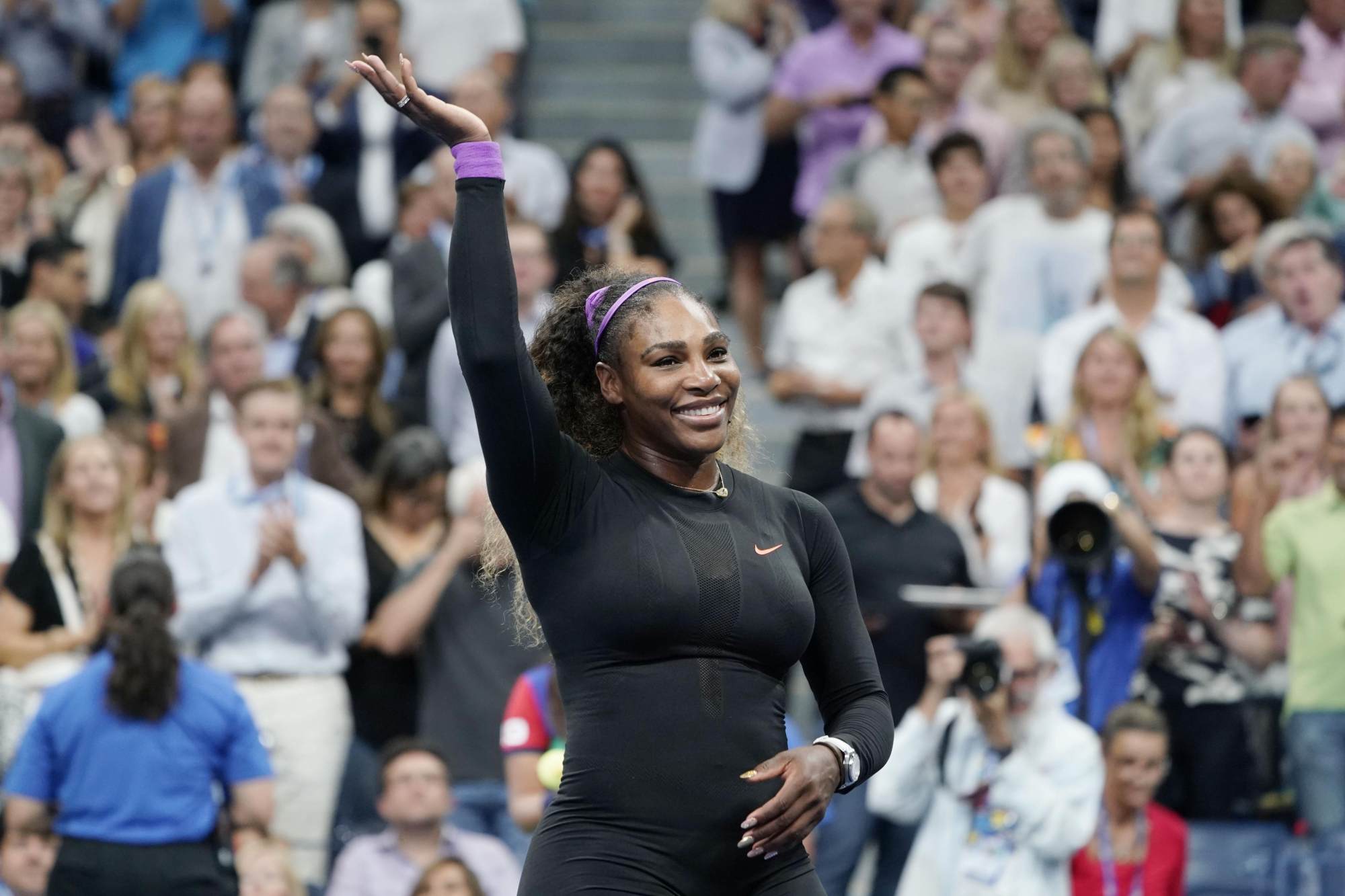 These examples go to show how jewellery timepieces can be as versatile as their owners allow them to be. But the diverse aesthetics of the jewellery watch beg the question: how should the category be defined?
As the late queens of Britain and of
tennis
proved, a jewellery watch is not defined solely by how many carats of diamonds it's set with, but by the creativity and beauty it expresses.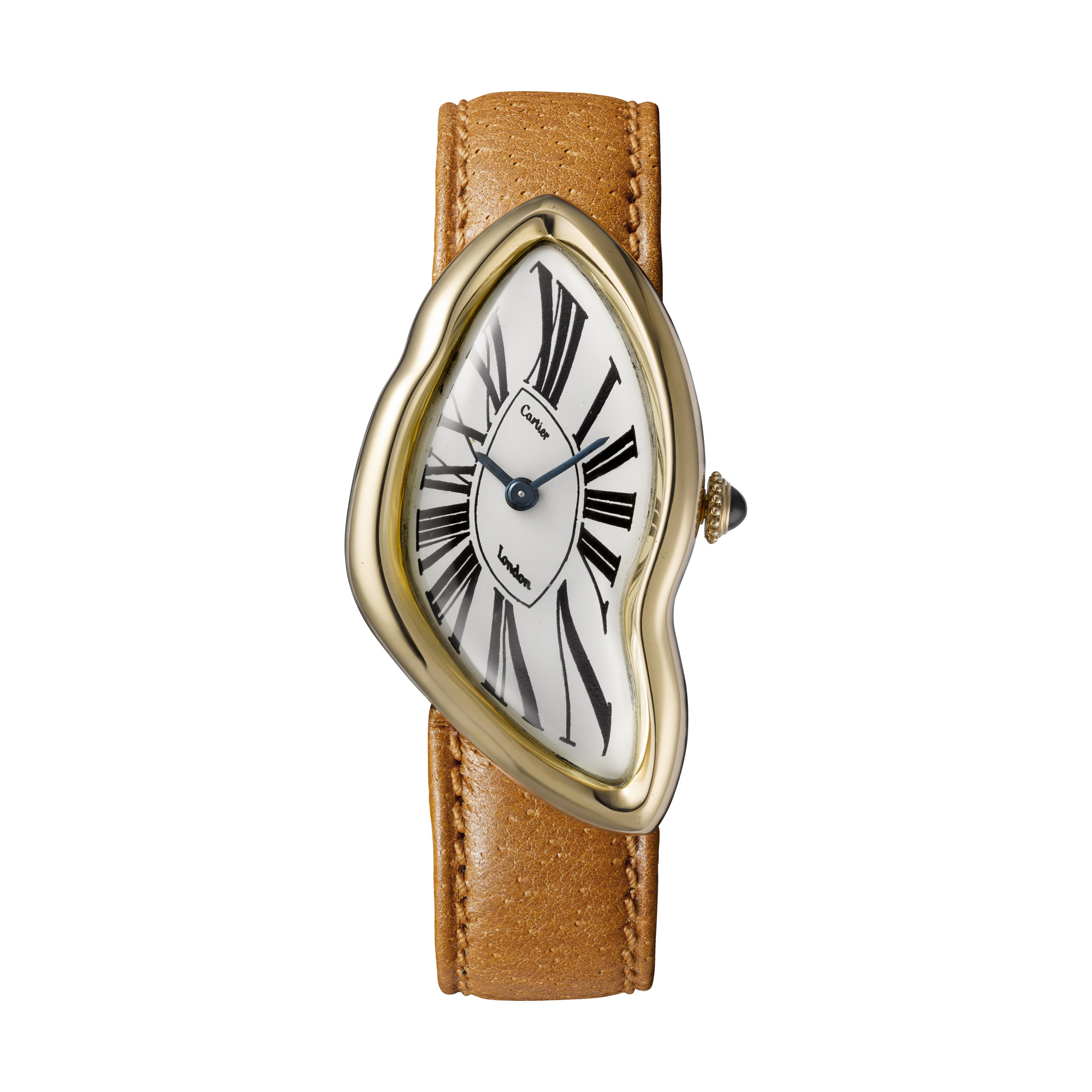 Cartier's long history in jewellery naturally lends itself to an archive full of such iconic designs. The house's first watch – the aviation-inspired Santos – and the Salvador Dalí-esque Crash de Cartier are just two of its most recognisable timepieces. Beyond adorning existing designs with gems, the house is known for integrating its gem-setting know-how into new watches.
The Ballon Bleu Vibrating Diamond is a stunning example of creative watchmaking from the brand. Across the dial are diamonds set on moving prongs that vibrate ever so slightly with the wrist's movement, providing a shimmer across the entire dial.
Unsurprisingly, the panther –
the house's motif
– finds its way onto various high jewellery timepieces. A wholly fresh interpretation of what a jewellery watch can be, Indomptables de Cartier high jewellery pieces employ techniques such as engraving, gold sculpting and enamelling to enliven their three-dimensional big cats which prowl and pant from the dials and straps of one-of-a-kind timepieces, as well as on accompanying bangles, rings, earrings and necklaces.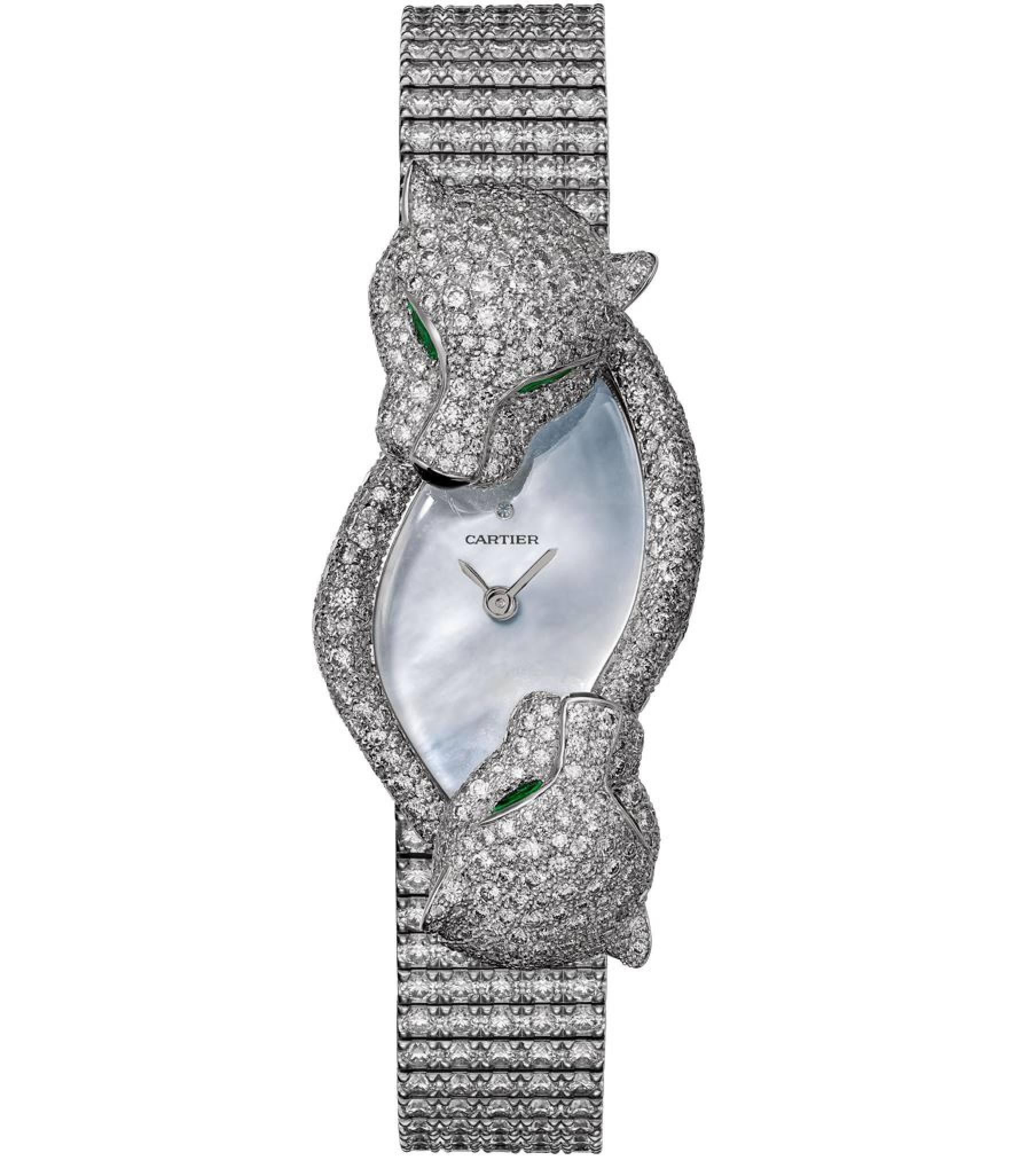 Aside from being Napoleon Bonaparte's most trusted jeweller and renowned artisan of tiaras, Chalet also brings a jeweller's touch to timepieces. The French house is known for masking their watches' true identities with copious arrangements of diamonds and other precious gems.
Jewellers have long gravitated to such so-called secret watches because of the versatility and creativity they require. Beyond being a clever way to conceal a timepiece, designers freed from conventional spatial constraints can think outside the dial, as it were.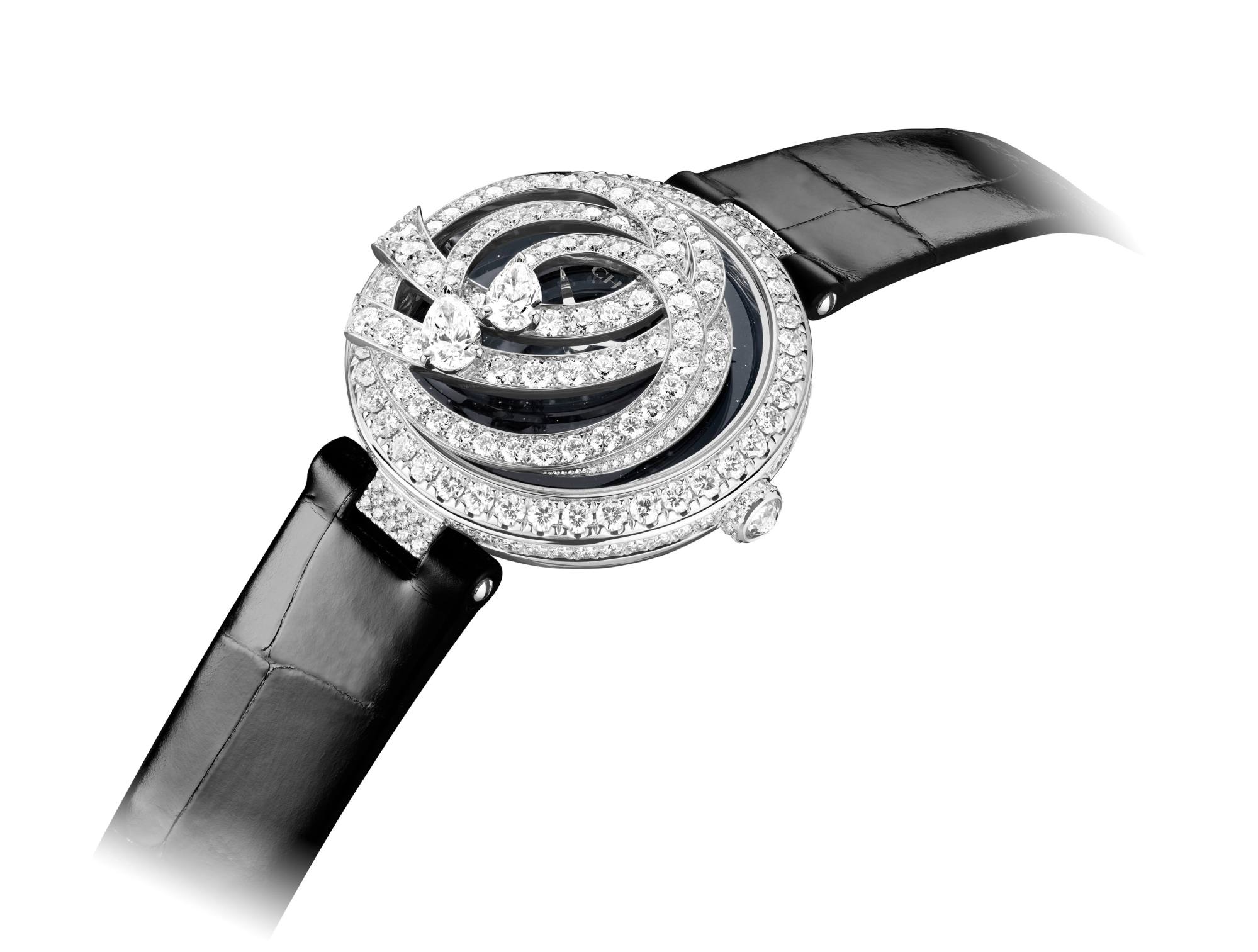 In
Chaumet
's case, a veil of diamonds set on top of the bezel swivels to reveal the dial. This particular interpretation of the secret watch has lent itself to numerous renditions over the years – from pieces that feature the maison's wheat motif to its latest high jewellery masterpiece, the Souveraine watch.
Inspired by the snowy winter night sky, this watch has a shimmery aventurine dial that hides behind pear-shaped and brilliant-cut diamonds. The geometric arrangement of stones, which nods to vintage French lacework often found in couture, doubles as an elaborate cover for the dial.
In a similar execution, the Maharani watch features pear-shaped diamonds set alongside brilliant-cut stones that form a ribbonlike motif. Of course, each of these designs sparkle further with yet more diamonds set around their bezels, lugs and crowns.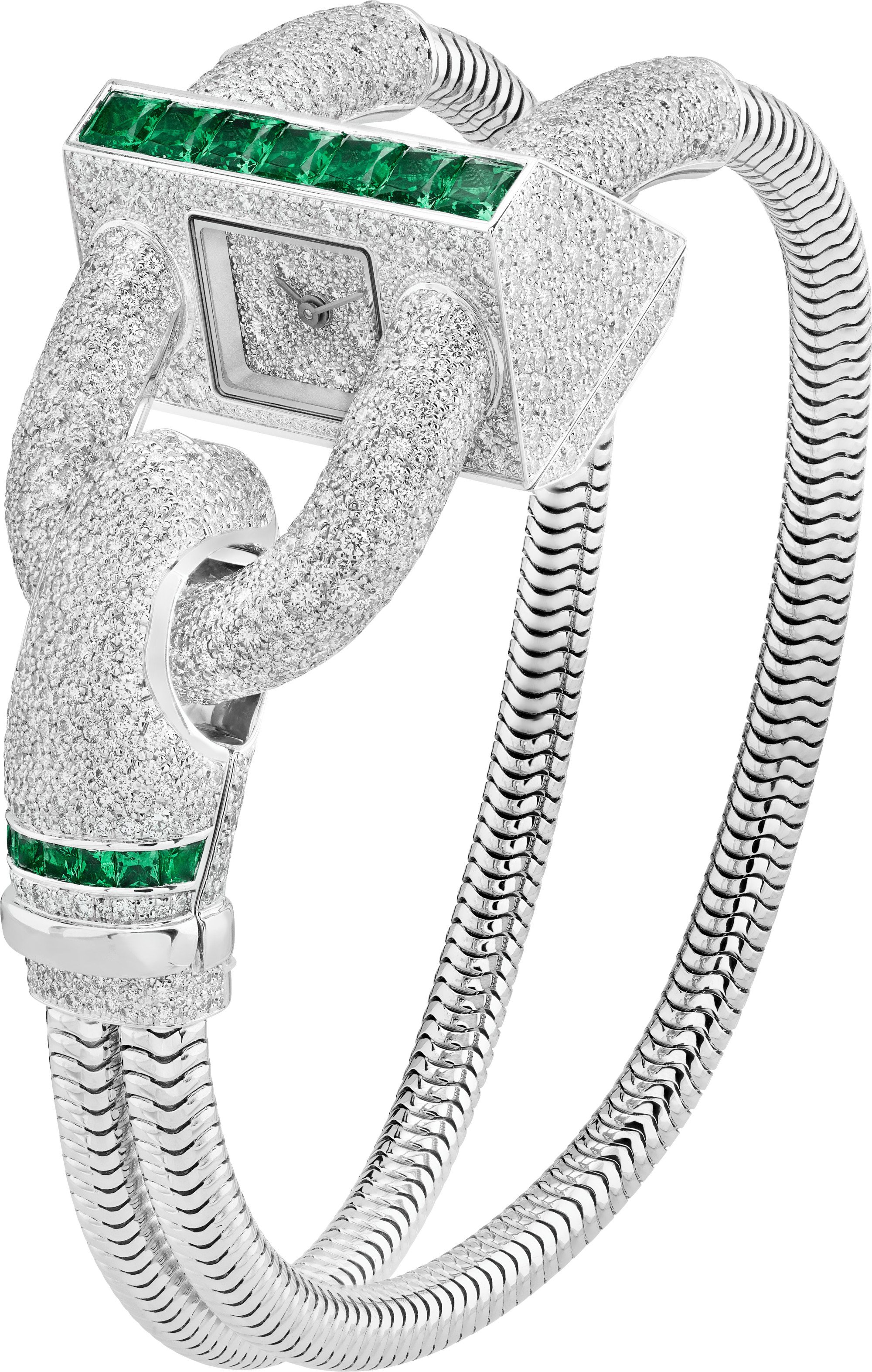 Van Cleef & Arpels is also known for its playful take on bejewelled secret watches, sometimes masking dials as pendants, or even hiding them in plain sight in the case of the Cadenas.
The Cadenas is one of the most singular designs in Van Cleef & Arpels' archives, dating back to 1938. As its name – which translates as "padlock" in English – suggests, the design is a mix of powerfully-realised imagery and feminine curves. The watch's unconventional silhouette counts
Wallis Simpson
, the former Duchess of Windsor and renowned jewel collector, among its fans.
To an unsuspecting onlooker, the piece is a beautiful chunky bracelet, its true identity unknown. Instead of on the top of the wrist, the tiny dial rests at a 90-degree angle inside the "padlock", visible only to its owner.
The secret watch has experienced a revival of sorts in recent years with various bracelet and gem-set iterations. One of the most sparkling renditions features a double chain bracelet, and a case covered entirely in diamonds with the snow setting technique, while other editions in precious metals accentuate the bold curves of the timepiece without the distraction of diamonds.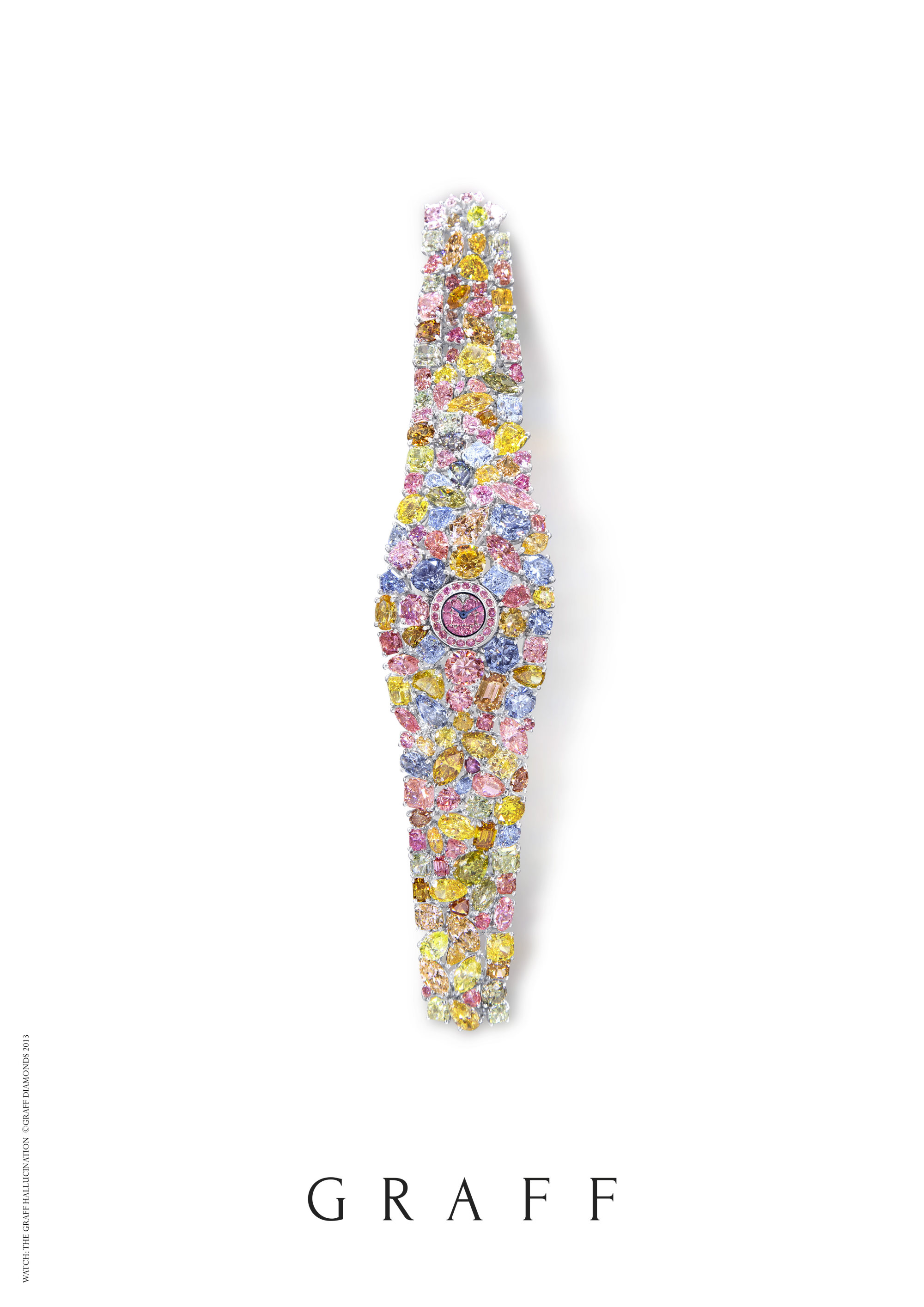 At the opposite end of the spectrum is Graff, a jeweller known for its bold take on using large gemstones of different colours and cuts to create statement pieces. The house is continuing to create watches as part of its high jewellery collection in this way, showing time and again that it isn't afraid to bring maximum sparkle.
One of its most stunning timepieces to date is the Diamond Hallucination watch, set entirely with fancy coloured diamonds in various cuts, totalling 110 carats – it's definitely not for the understated.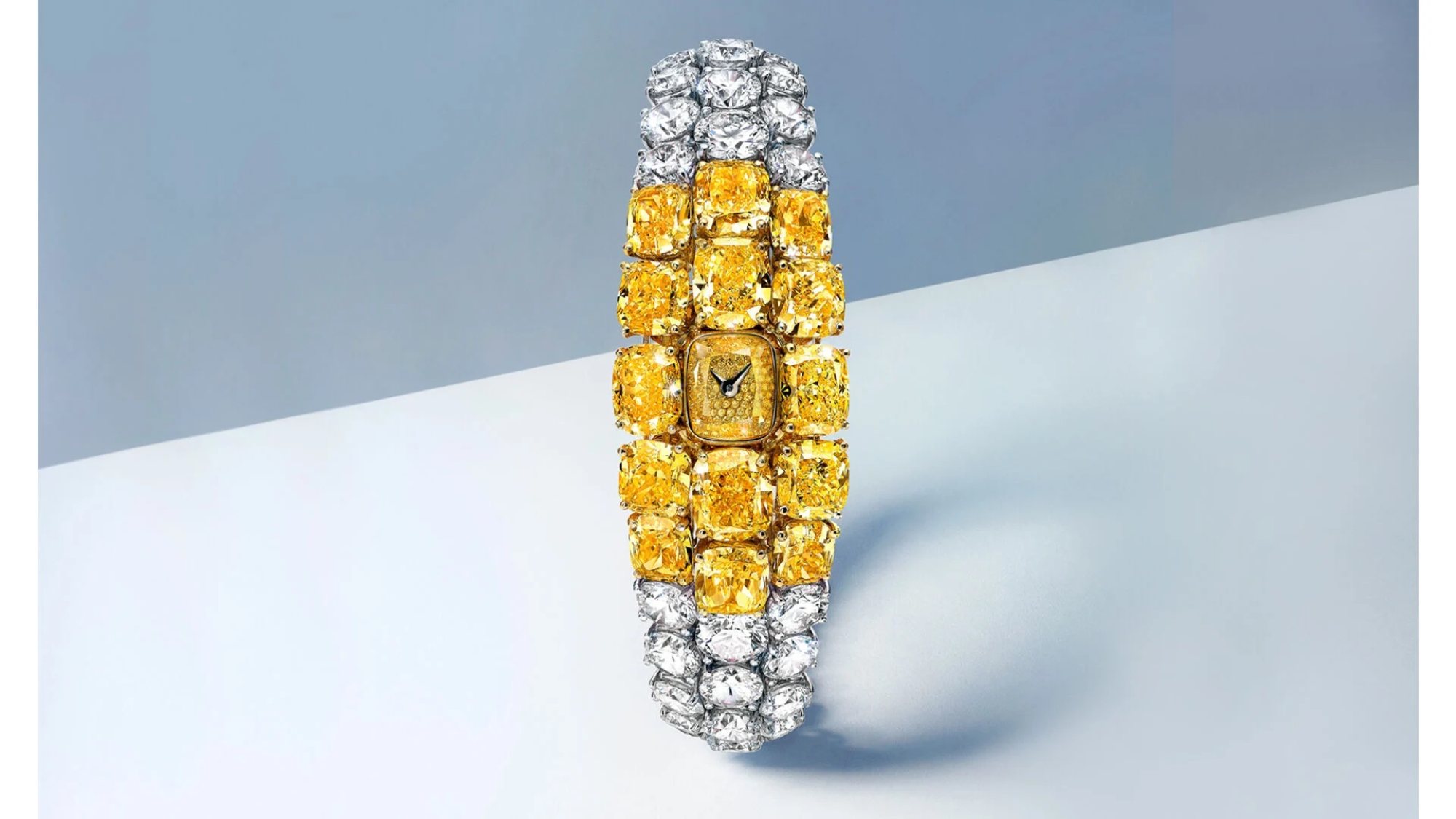 Only slightly less flamboyant, the disarmingly named Yellow and White Diamond watch deploys 54.36 carats of them in another shimmering tour-de-force. The challenge of gathering this many yellow diamonds of a similar hue, size and quality is a rare feat in itself.

Women have long worn watches but whereas in the past they were artfully hidden by necessity, today you can flaunt the dial as well as the ornament – especially with a sprinkle of diamonds
Some notable timepieces that doubled as jewellery include Cartier's bedazzling Panthère, Chaumet's swivelling Souveraine and Van Cleef & Arpels' secretive Cadenas