Valentino has unveiled its new flagship store at Lee Garden One. The two-storey boutique spans 382 square metres in the heart of bustling Causeway Bay.
Designed by British architect David Chipperfield, the store combines "old and new" aesthetics to evoke a Palazzo atmosphere yet steering away from a pure showroom set-up. The architect used luxurious materials including Venetian terrazzo, Palladiana, Carrara marble and timber furniture.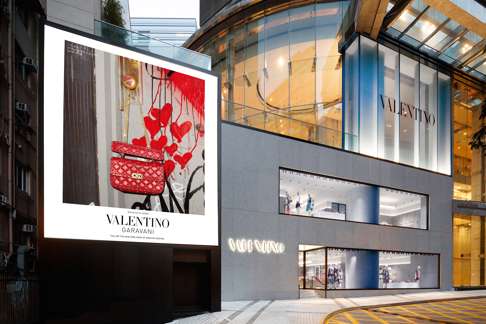 New beginning: Valentino's Pierpaolo Piccoli goes solo at Paris Fashion Week
Three monumental Carrara marble columns as well as a grand staircase are evidence of the store's subtle luxurious artistic direction, which also reflects Valentino's new global store concept. The flagship store carries all womens' products including ready-to-wear, accessories and fragrances.
Want more articles like this? Follow STYLE on Facebook