Gustav Klimt's Bauerngarten (Blumengarten) will lead Sotheby's upcoming Impressionist & Modern Art Evening Sale on March 1 in London. The 1907 artwork is noted for its impressive use of colour and for its unusual composition of the flowers. Sotheby's calls it "one of Gustav Klimt's finest landscapes".
Here are five reasons why this upcoming auction is creating waves:
Klimt's landscape is expected to be a big hit
More accurately, the Baunergarten is expected to "fetch in excess of US$45 million", according to Helena Newman, the global co-head of Sotheby's Impressionist & Modern Art Department and chairman of Sotheby's Europe. The steep expected price is partly due to the fact that only a handful of Klimt's works have been put on auction in the past decade.
But can it beat last year's jaw-dropping price for a Klimt portrait?
Perhaps US$45 million is chump change for the global elite, if you consider the private sale of Portrait of Adele Bloch-Bauer II last year to a Chinese buyer, as reported by Bloomberg.
The seller? Oprah Winfrey. The price? A cool US$150 million.
That's a 71 per cent mark-up from what Oprah paid for it in 2006, when she bought if for US$87.9 million. As a side note, Klimt is one of the few artists whose artworks have sold for more than US$100 million.
New generation of experimental Chinese artists reflect a globalising world
Baunergarten is from Klimt's golden period, and is billed by Sotheby's as "among the finest works by the artist ever to appear on the market"
Bauerngarten was painted during the same period he painted Adele Bloch-Bauer I and Der Kuss. These two masterpieces are examples of his golden period, which are marked by his deft use of gold on canvas. The first painting was at the centre of the 2015 movie, Woman in Gold, starring Helen Mirren and Ryan Reynolds. The film reveals Maria Altman's efforts to regain ownership of family-owned Klimt paintings that were looted by the Nazis during World War II.
Why South Korea's monochrome painting movement is the art world's latest obsession
You can catch a glimmer of Claude Monet and Vincent van Gogh, two master artists who influenced Klimt and were also his contemporaries
Klimt is widely recognised as one of the leading figures of Modern Art. But that doesn't mean Klimt himself wasn't inspired by other artists. Topping the list are Monet and van Gogh. The square canvas used by Klimt mirrors Monet's square canvases that feature his water lilies from the same time period. From Van Gogh, Klimt was inspired by the former's use of vibrant brushwork and colour. The brushwork and the use of colour also give off an air of carefree expression and joy.
The auction will also feature works by other master artists
Works by Henri Matisse, Pablo Picasso, Paul Gauguin and Alfred Sisley are also included in the lot.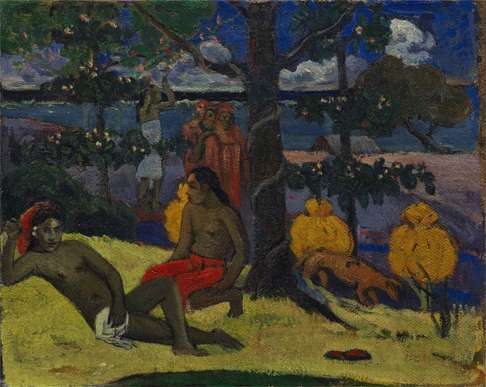 Of particular note is Picasso's Plant de Tomate (1944), which features a tomato plant on a window sill.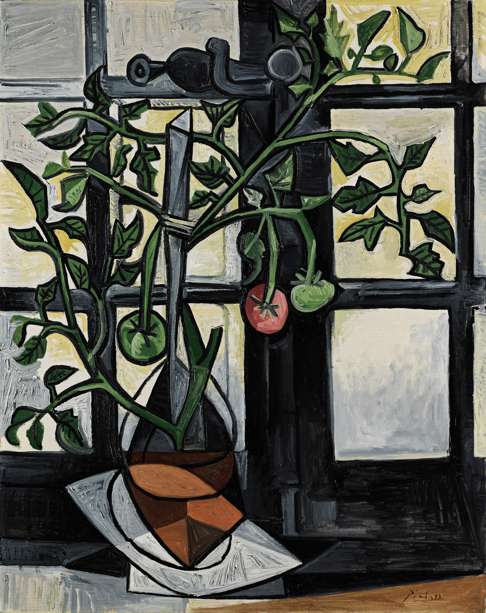 The work, which was painted a few weeks just before Paris was liberated by the Allied Forces, is estimated to reach between US$12.37 million to US$18.55 million.
The line between traditional and controversial art is blurred as radical artists seek ways to voice their dissent
Despite the superficially domestic scene of a private kitchen garden, which many people kept during a time of strict food rationing, the artwork symbolises hope and victory in Europe during World War II. The yellow and grey sky is a link to gunfire, while the thriving tomato plant symbolises resilience during Nazi oppression.
Want more articles like this? Follow STYLE on Facebook