The pen is mightier than the sword, and Montblanc continues to create masterpieces in writing instruments. The luxury pen and accessories maker recently launched a collection of writing instruments to pay tribute to a key figure in science in the 17th century: German mathematician, astronomer and astrologer Johannes Kepler.
Recognising his achievements in astrophysics – Kepler discovered the three laws of planetary motion – is the Johannes Kepler High Artistry Homage Limited Edition collection, created by the Montblanc Maison Artisan Atelier. It features four styles of pen, each with fine detailing.
Among the masterpieces, starlight falls on the one and only Johannes Kepler High Artistry Stella Nova Limited Edition 1. To capture the beauty of the Milky Way, the cap and barrel of the fountain pen are fully covered with 5,294 blue sapphires and 570 pavé diamonds.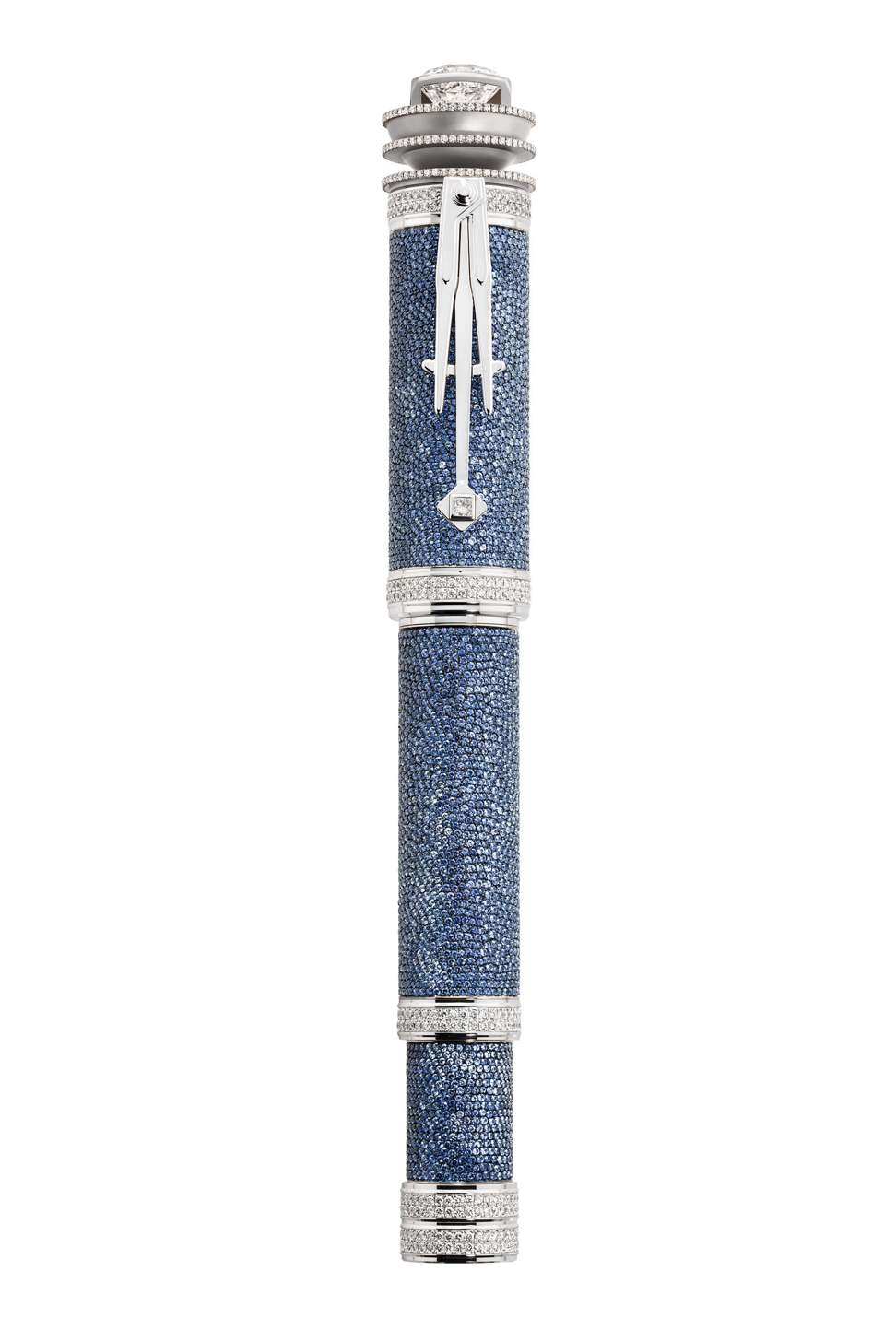 Montblanc thinks the pen is mightier that the smart phone, even in the digital era
Different symbolic meanings lie in the details. On the cap crown, the three bejewelled rings encircling the crown jewel – a 6.20ct DIF Montblanc diamond inside a white gold frame – stand for Kepler's three laws of planetary motion. The forepart of the fountain pen is engraved with the Ophiuchus constellation, described in Kepler's book, De Stella Nova (1606), while the bottom of the cone features the orbit of Mars from Kepler's Astronomia Nova (1609).
To top it all, the AU750 nib, compass-shaped clip, white gold fittings and cone are decorated with diamonds using different techniques – from pavé setting to bead setting – to demonstrate the house's gem-setting expertise.