True love knows no fear, and legendary blues guitarist B.B. King once rushed into a burning building to save his beloved Lucille. But Lucille wasn't his wife – it was actually his Gibson 335 electric guitar. The incident is emblematic of the respect that most musicians show their instruments.
That love has translated into a burgeoning guitar collector's market over the last 30 years, with some instruments that originally sold for US$200 or less back in the 1950s selling for upwards of US$200,000 today. Although such guitars are rare, Kevin Drost, director of international strategy for online instrument sales site Reverb.com, estimates that one such high-rolling transaction is conducted at the site every month.
Not every instrument from the 1950s can achieve such a high price – it has to be one of the accepted classics of guitar making. For that, read one of the two main brands, Gibson and Fender, both of which are based in the United States.
Fender, then headed by its namesake, Leo Fender, popularised the use of electric guitars in the early 1950s, with guitars such as the Telecaster and the Stratocaster. Gibson drew on the expertise of musician and inventor Les Paul, who developed and designed the classic guitar that bears his name, the Les Paul, in 1952.
The design of these guitars has never been bettered, and they continue to be produced today; Gibson and Fender still dominate the guitar market. Electric guitars are like fine wines – some years are considered more desirable than others, and it's the vintage instruments that command the ultrahigh prices.
"Fender's early lines were the Broadcaster, which became the Telecaster, the Esquire, and the Stratocaster. A 1952 Telecaster is one of the most valuable from that line. Stratocasters began production in 1954, and the early ones are also very desirable," Drost says.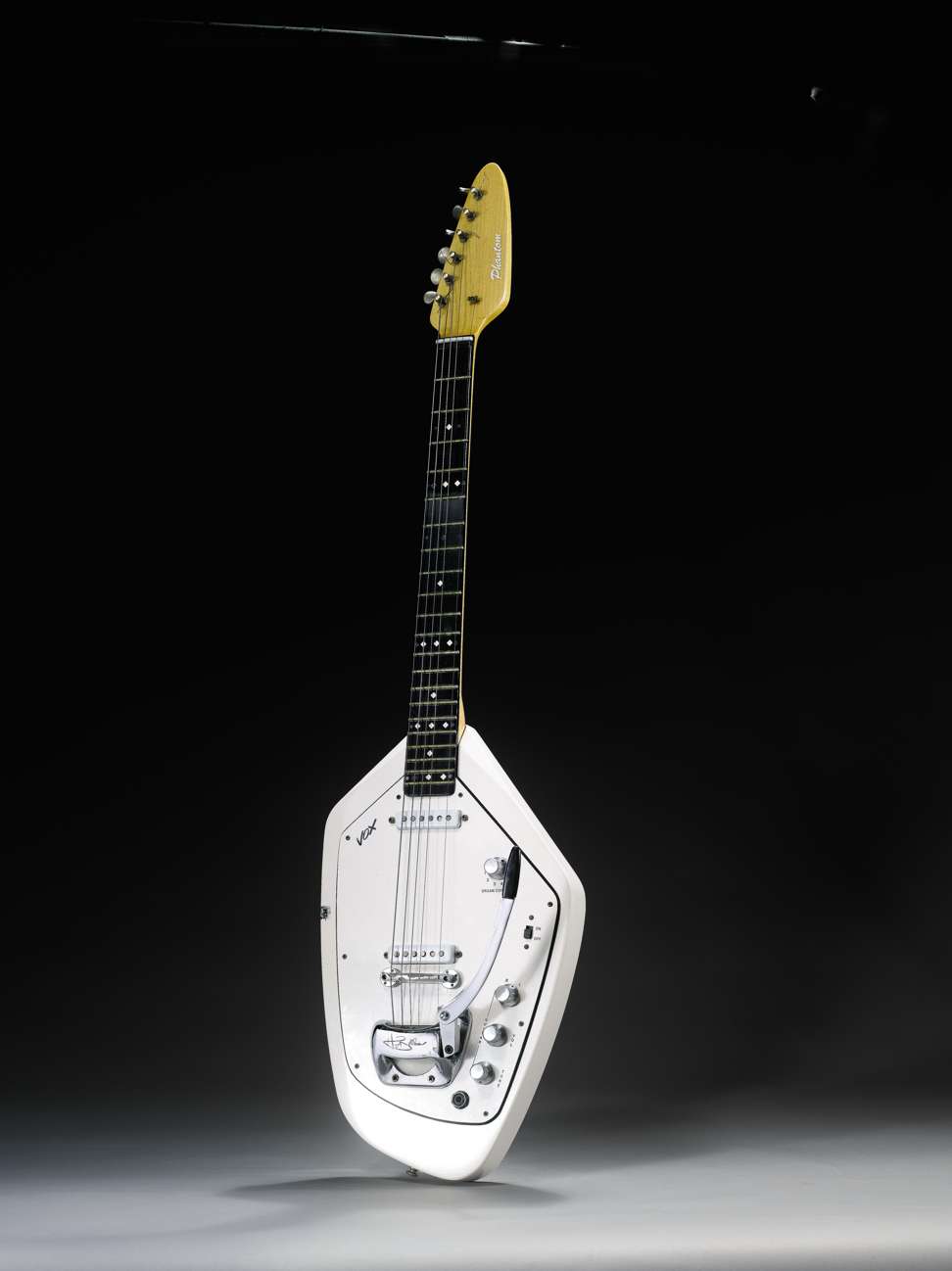 Leo Fender sold the company to CBS in 1965, and corporate ownership was deemed bad for the quality of the guitars: "That's why there is a big difference between a 1953 Fender and a 1966 Fender," Drost says. (Fender has been back in private hands since 1985.)
A Gibson Les Paul from the 1950s also commands a high price. "A Les Paul from 1958 or 1959, which people call 'the burst' due to its sunburst finish, is the holy grail of vintage guitar collecting. There weren't many made, and they were made popular by players like Jimmy Page," Drost says.
Reverb.com recently sold a 1959 Les Paul for just under US$200,000. "These guitars weren't meant to be collectors' items, they were made as tools. Many of them have had a hard life – they have been on the road, they have got beat up. Ones that survive in good condition are really rare. When you match the supply and demand of these instruments, you see these escalated values," Drost says.
Guitarists praise the craftsmanship of such guitars, but another factor in guitar collecting is less technical. Collectors like to own the guitars that their heroes played. Provenance counts in the guitar collecting market, says Richard Austin, who handles rock and roll sales at Sotheby's.
Many of [the guitars] have had a hard life – they have been on the road, they have got beat up. Ones that survive in good condition are really rare
"We're ideally looking for a notable instrument played by a famous musician. That way, we get the quality and the provenance. The collectors we deal with are interested in the instrument, but they are also very interested in the musician who played it," Austin says.
Instruments that a guitar hero has actually used demand higher prices. "The difference between a guitar that, for instance, the Stones' Ronnie Wood has signed, and a guitar that he has played, can be quite a lot," Austin adds, noting the sale of one of Wood's high-end Zemaitis guitars a few years back. "A good-quality instrument with provenance will do well," he says.
The classic guitar market is driven by baby boomers who want a part of their heroes, adds Drost. "This is a generation who grew up idolising rock stars like Jimi Hendrix and Jimmy Page. They want to own the type of guitars their heroes played. As those baby boomers grew up and got a disposable income, they started to buy. So you saw the value of that Burst Les Paul go from a couple of thousand US dollars in the 1970s, to US$30,000 to US$40,000 in the 1990s, to over US$300,000 at the market's peak in the mid-2000s."
Professional musicians rarely buy these expensive guitars, as they can't afford them. Rock stars collect guitars, of course, but tend to avoid the ultra-expensive models.
"Musicians are looking for different things – they tend to be looking for guitars to use," Austin says. An expert musician can get a good sound out of most instruments, within reason, he adds: "It's really down to the player. No matter what guitars great players hold in their hands, they still sound like themselves. Jimmy Page plays different guitars – a Danelectro, a Telecaster and a Les Paul – but you can always tell that it's him."
Diamond-studded guitar that earned a Guinness world-record entry to go on sale
British guitar legend Bill Nelson is one musician who does collect. Nelson tries to use as many of his 70-plus guitars as he can. "I usually have three different guitars out on stands in my studio. I'll use those for a week or so, and then swap them for three others. Sometimes, if I have a particular musical idea, I'll gravitate towards an instrument that might best serve as inspiration," Nelson says.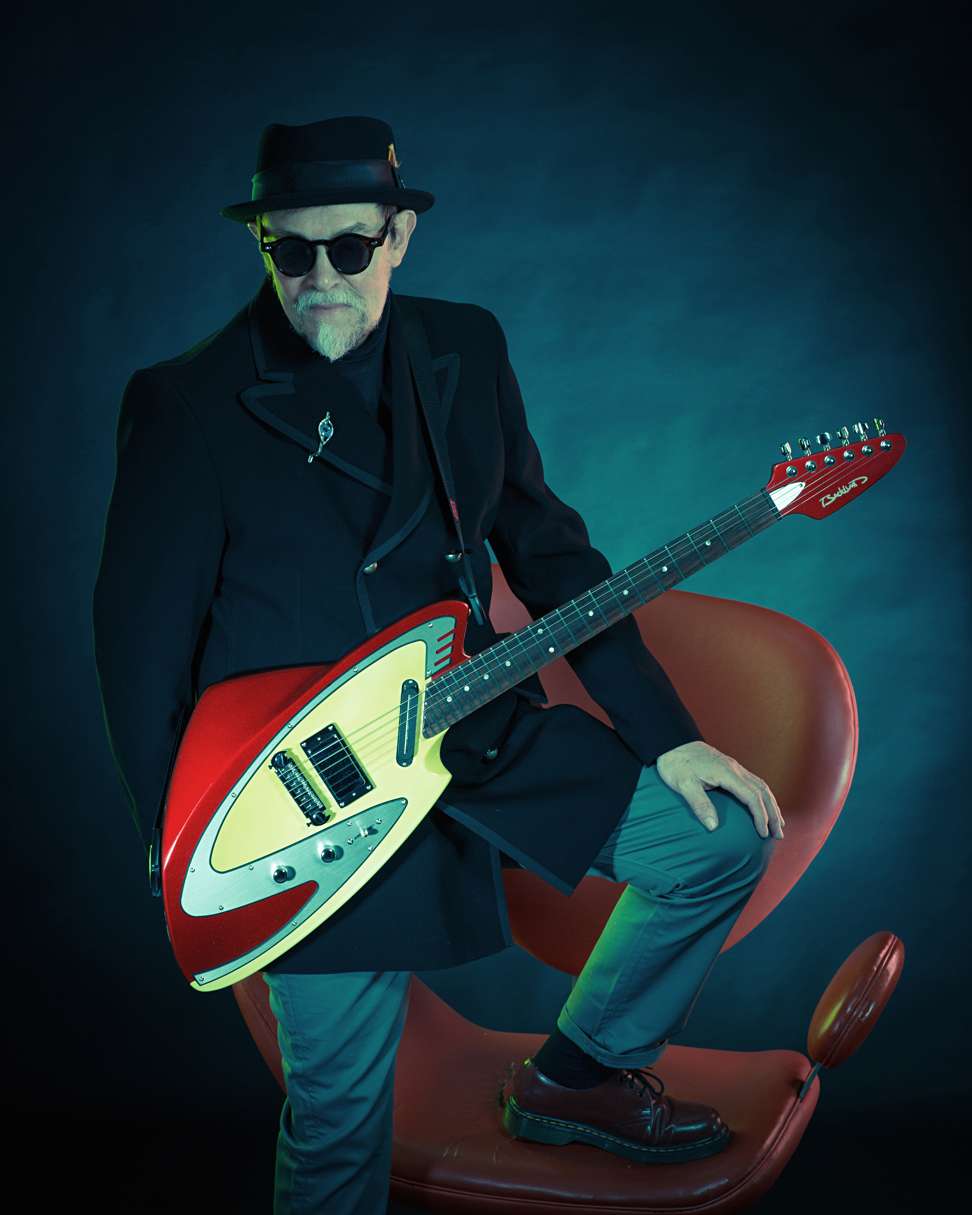 Some collectors buy to invest, but even they have an interest in the music, and it's rare to find a guitar collector who doesn't play a bit. The market can be unstable, but Drost says that those who invest in an established guitar classic will make their money back. "I don't think anyone could have predicted that a Les Paul from 1959 would be worth hundreds of thousands of dollars today," he says. "But if you buy a marquee brand, you are probably going to get back what you paid for it. And buying guitars is a lot more fun than buying bonds!"
Bill Nelson still fascinated with guitars
A true British guitar hero, Bill Nelson became famous with his band Be Bop Deluxe in the 1970s. Forty years later, he's still releasing albums. Nelson estimates he owns around 70 guitars, "although that number could have increased".
Nelson's father bought him his first guitar, a Gibson 345, in the 1960s. "I played that guitar right up to the end of Be Bop Deluxe, and still bring it out on special occasions," Nelson says. "It's been through a lot of adventures with me, plus it has that lovely connection with my late father."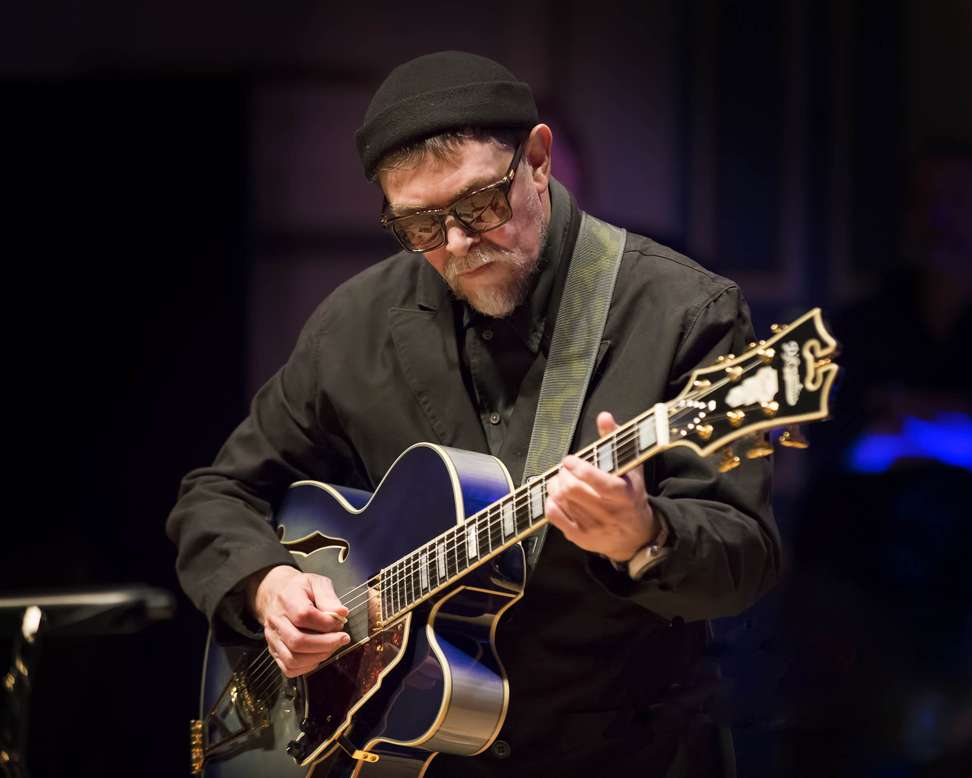 Nelson describes his collection as eclectic: "I'm fond of quirky old guitars from the 1950s and early 1960s, when it was difficult to buy American guitars [in England] because of import restrictions. Local music shops had weird guitars made by European and Japanese companies with far too many control knobs on them. As a schoolboy, I used to stare at these beasts in the shop window."
Nelson has never lost his fascination with guitars. "There's always some fabulous looking instrument tempting me," he says. "I'm hankering after a D'Angelico 'Teardrop', but, it's out of the range of my pocket. Which is just as well, as I probably wouldn't be able to sneak it in past my wife!"
Want more articles like this? Follow STYLE on Facebook