If you share the same love of horses as Queen Elizabeth, this exquisite rocker with a price no less than a thorough bred race horse would make an extraordinary addition to your collection. In a collaboration with dancer couple Nuno and Rebecca Fernandes of Fernandes Exquisite Creations, British rocking horse manufacturer Stevenson Brothers has created the same pony toy that Prince George received as a Christmas present in 2014, but with an extra sparkle of more than 82,000 Swarovski crystals. It costs £98,400 (HK$948,760).
Build the ultimate play space for your children for HK$16 million
The second in a line of limited-edition pieces, the hand-built luxury rocking Zebra – 150cm high, 150cm long and 50cm wide – took craftsmen more than four months to complete. Twins Marc and Tony Stevenson first handcrafted the horse, which was then handed over to former Latin-American Dance Champions Nuno and Rebecca Fernandes to attach all the crystals by hand to highlight the black and white hand-painted stripes. The duo made use of their technique acquired from years of crystallising their dance costumes.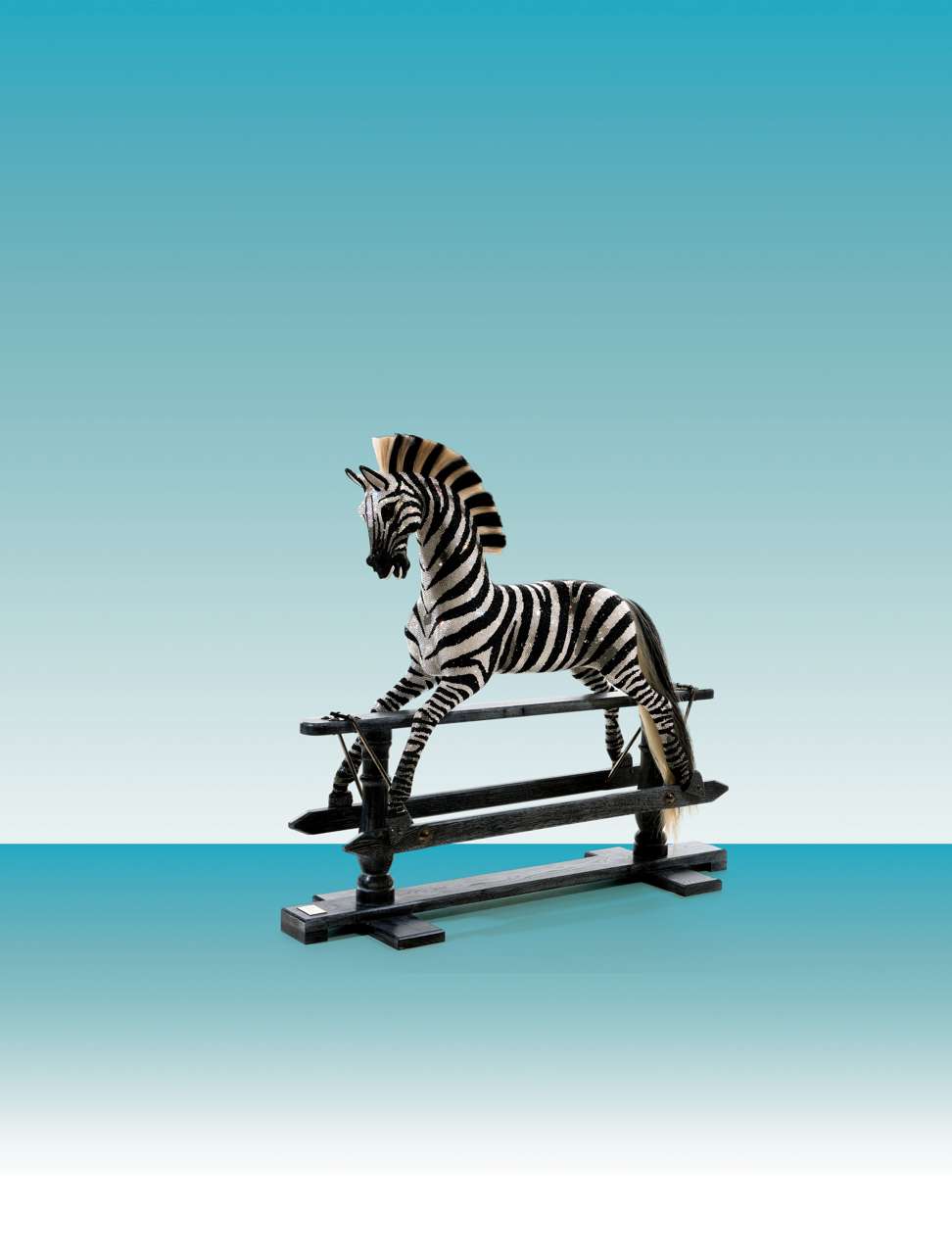 HK$6 million buys you the perfect nursery
Zebra has a secret lockable compartment in its belly, along with a solid oak stand. Other details include the use of real horse hair and separate tack available for customisation. But what makes it most unique and exclusive is the solid silver hallmarked plate with the number "002". It marks the houses' second collaboration following the world's first Swarovski crystal-encrusted rocking horse, a steel dapple grey called Crystal, which features the Stevensons' signature Steel Grey pattern.