A forearmless man with a cheek-splitting grin on his face wearing a T-shirt that says "Free Hugs"; a passer-by performing mouth-to-mouth resuscitation to another man who is being dismembered – these images are as dark and ironic as they can get.
If you are a fan of black humour, you may already know who Joan Cornellà is. Known for his mute yet engrossing, brightly coloured, simply drawn, grotesque comic strips and artworks, the Spanish cartoonist has more than 4 million followers on Facebook currently, with Hong Kong making up the biggest group.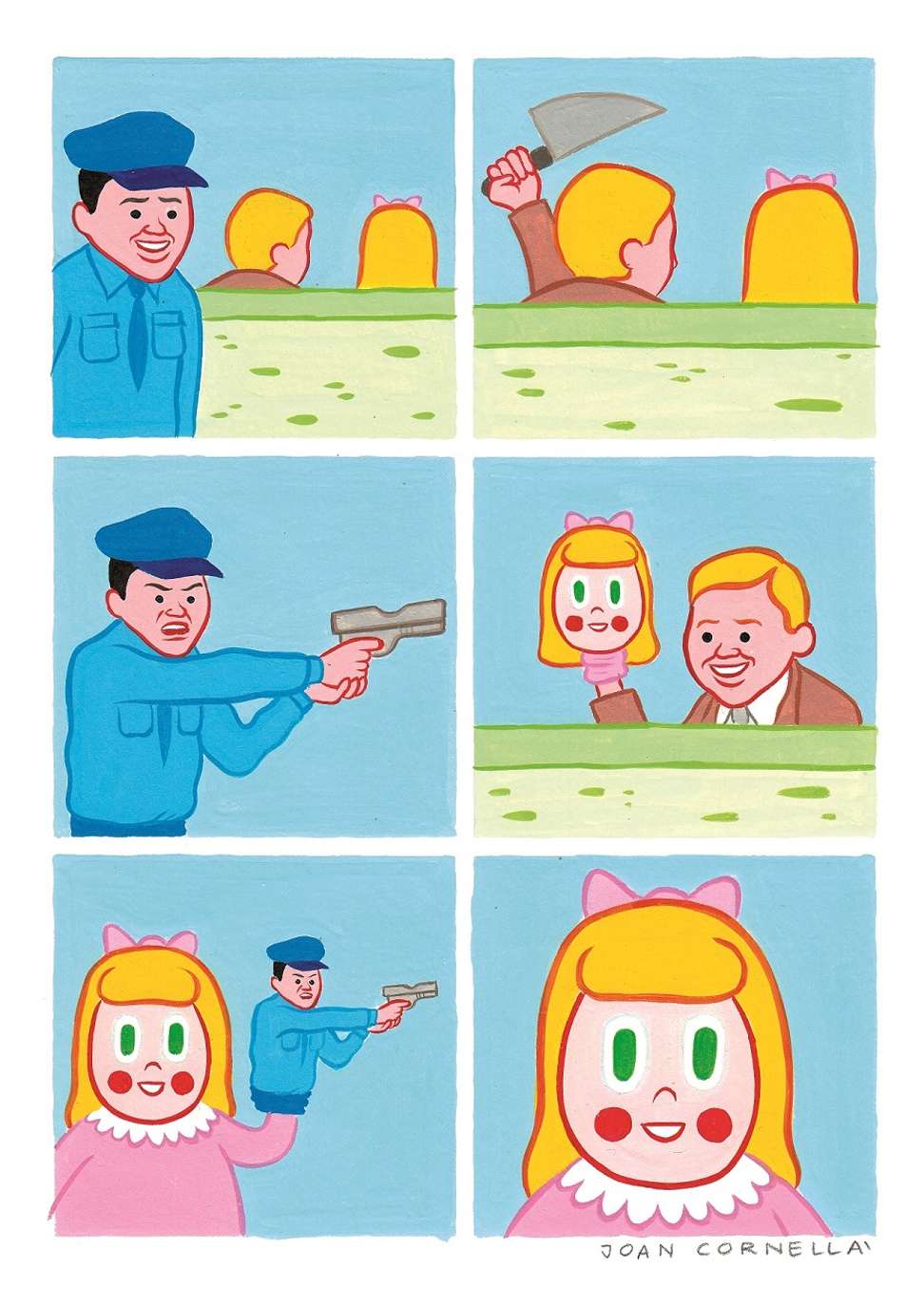 Online sales of artworks are rising as technology becomes more advanced
With his massively successful debut solo exhibition in Hong Kong last year, the Barcelona-born artist is presenting 38 un-exhibited new works, of which the majority are inspired by the city, this time at Space 27 in Quarry Bay. To absorb and digest the essence of Hong Kong, Cornellà spent a month in the city in January, partying (hard) and working (soft) .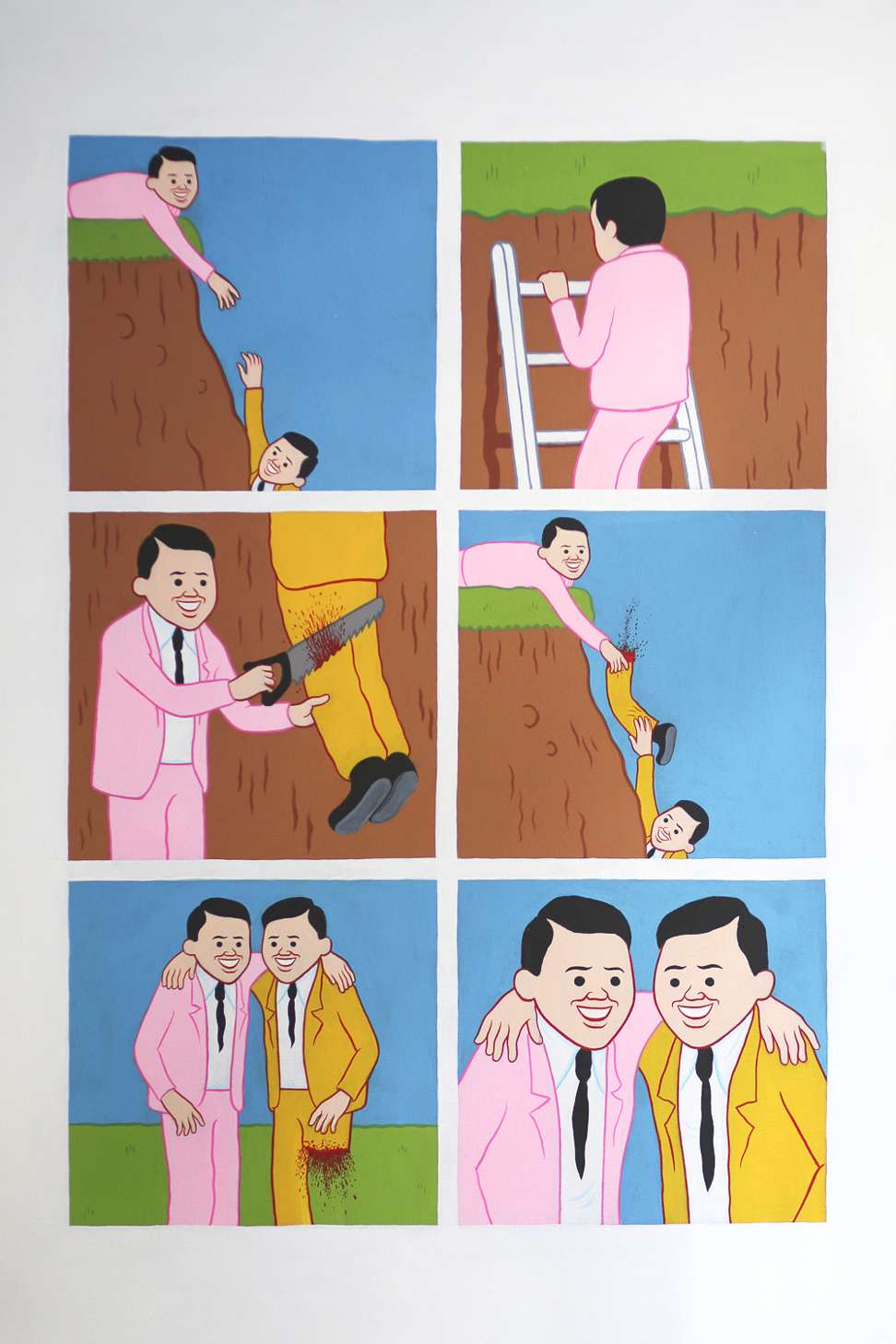 His characters in the four- or six-panel cartoons always have a creepy stiff smile on their face, looking blandly happy no matter what's happening to them. The nonsensical story lines are often beyond thought, and viewers may have to look at the works twice before smiling knowingly.
Why South Korea's monochrome painting movement is the art world's latest obsession
While some of Cornellà's works are hard to understand, some others always hit the nail on the head in one way or another. For example, one of his Hong Kong-inspired artwork depicts a man taking a selfie inside a cage where his home is, conveying a stinging satire on the "gnat flat" in Hong Kong as well as the first-let-me-take-a-selfie culture.
New generation of experimental Chinese artists reflect a globalising world
Another highlight of the exhibition is an upset girl holding the disconnected cable of a phonograph. A man, who is trying to help, puts his fingers on the plug while trying to put into the power socket. He is shocked by electricity and blood oozes from everywhere.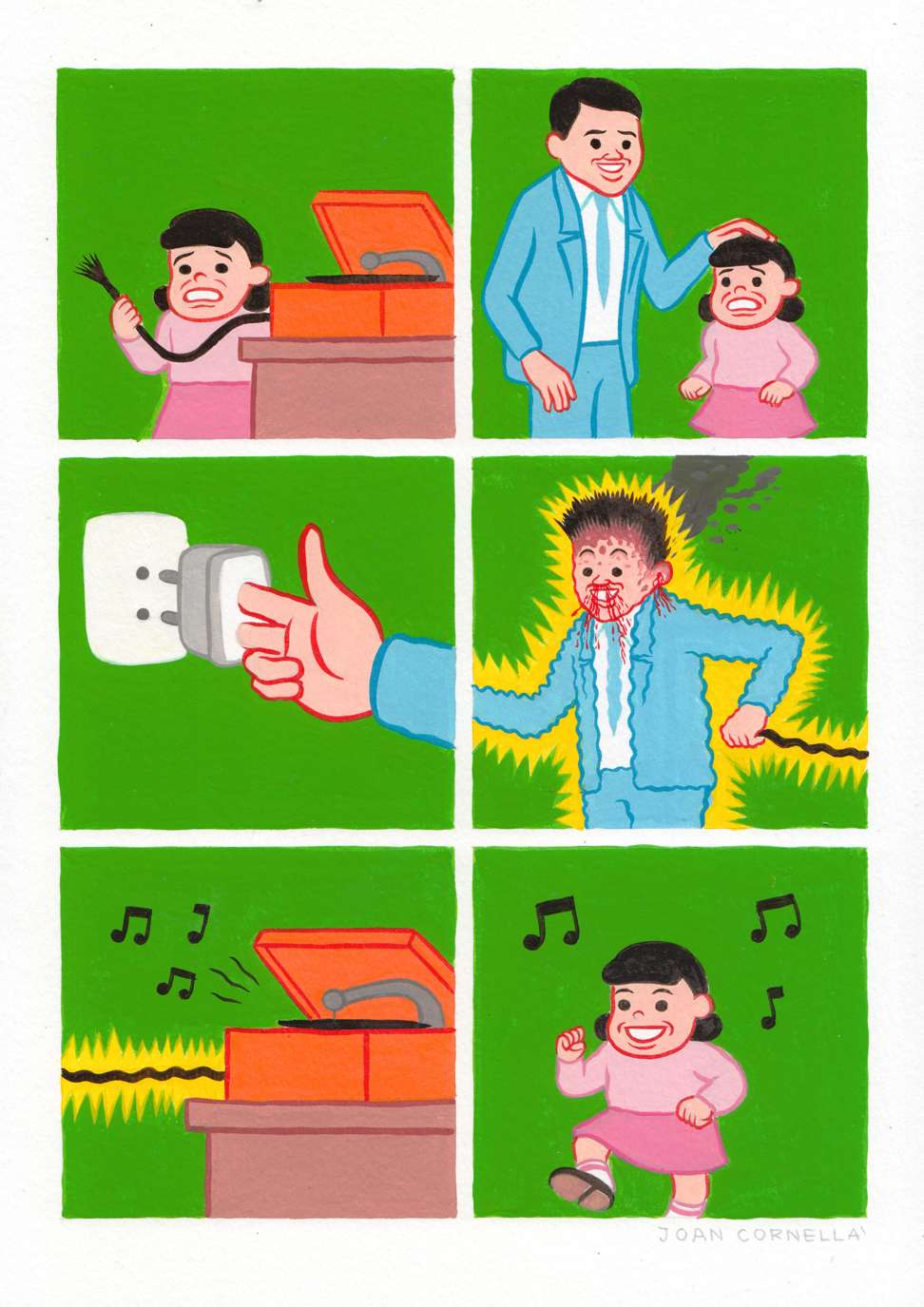 Joan Cornellà Says He's Not the Grotesque Characters He Draws
However, behind those surreal artworks, have you ever think of how people will react if these tragedies really happen in real life? Cornellà has his own way of interpreting the laugh in the black comedies. "We must start from the idea that when we laugh, we laugh at someone or something. With empathy or not, there is always some degree of cruelty," he said in an interview with the SCMP last year.
The line between traditional and controversial art is blurred as radical artists seek ways to voice their dissent
Although Cornellà's work occasionally carries a message, but the artist prefers leaving it to people to draw their own conclusions and interpret his works themselves, keeping them open and ambivalent.