Can Chinese artists lead luxury brands into new territory?
Back in September 2013, a giant Lady Dior bag popped up on Hong Kong's harbourfront. It was the setting for the brand's travelling exhibition "Lady Dior as Seen By", for which 80 artists were tasked with revisiting the iconic purse. That's the same year that Art Basel, armed with its global lead partner UBS, launched its Hong Kong edition, permanently changing the city's artistic landscape and collecting habits.
A new generation of wealthy, globally aware and media-savvy Chinese collectors made its mark in the world of art and it wasn't long until luxury brands picked up on the cue. If it wasn't already the case before, it was now clear to the art world and luxury houses alike that China was an essential market to seduce, and so, they joined forces.
Collaborations between luxury brands and artists are nothing new in Asia. You might recall, for example,
Chanel
's travelling pavilion designed by
Zaha Hadid
,which began its journey in Hong Kong in 2008, Gucci's exhibition "No Longer/Not Yet" at the Minsheng Art Museum in Shanghai in late 2015, or Bottega Veneta's "Art of Collaboration" at UCCA in Beijing the following summer. What is new, however, is the focus Western luxury brands are placing on Chinese contemporary artists, specifically. With market interest remaining steadily strong for Chinese contemporary art in the last few years, it's a clever bandwagon to latch onto.
And it goes both ways. To Cheng Ran, the multimedia artist who was invited by Swiss watchmaker
Audemars Piguet
to create an artwork reflecting the company's hometown of Le Brassus in the Swiss Jura mountains, the benefits of working with a brand like this are undeniable.
"It has enabled my work to be seen by a wider and more international audience, and has given me the freedom to create something truly extraordinary," he says. "After inviting me to Le Brassus to experience the landscape first-hand, they gave me complete freedom when researching and creating the final piece. The aspect that stayed with me the most was the movement of light and how it controlled every aspect of the landscape from day to night. I wanted to convey this power through my work Circadian Rhythm."
The piece, a hauntingly beautiful cyclical video with images of landscapes set to the rhythm of a mechanical watch, was first presented in Audemars Piguet's exhibition "To Break The Rules, You Must First Master Them" at the Yuz Museum in Shanghai in 2016 and was displayed again in the VIP lounge at Art Basel Hong Kong this year.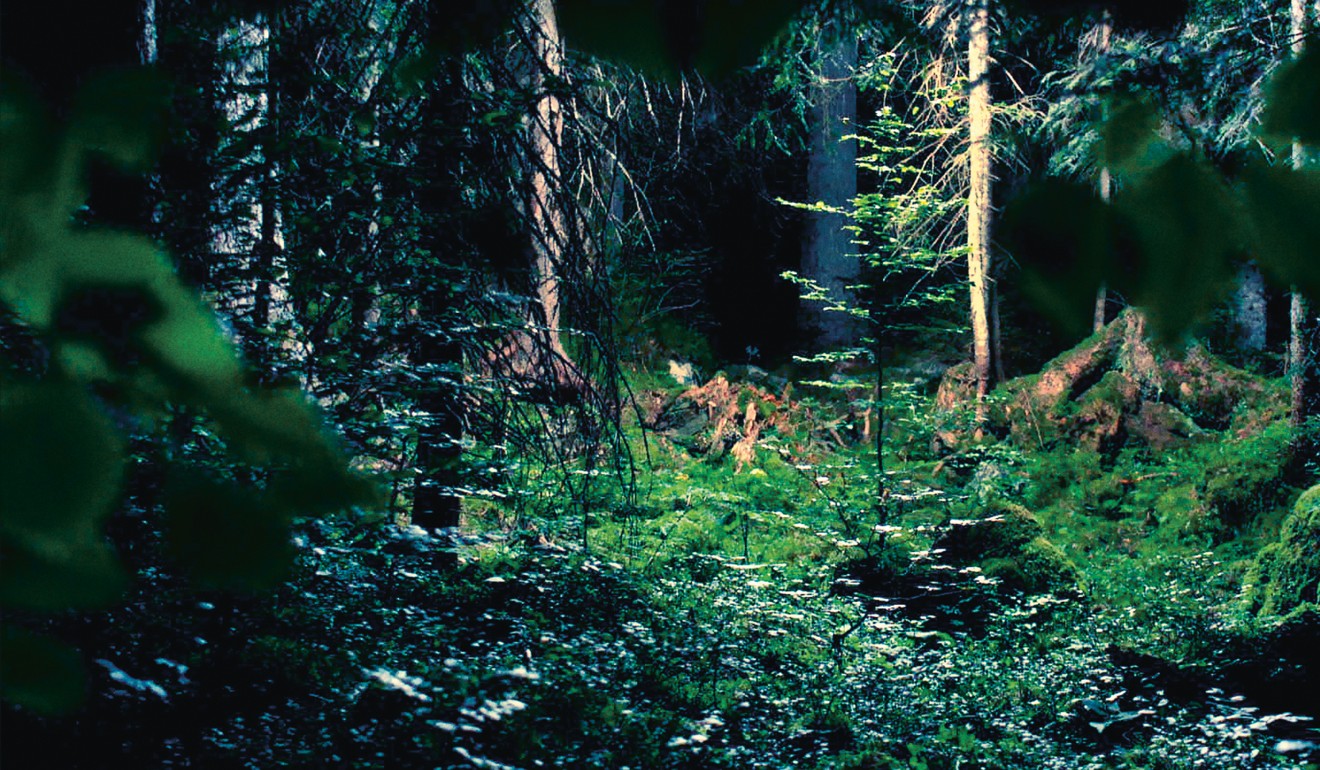 Cheng, coined one of today's most promising Chinese artists in several online biographies, certainly makes the watchmaker look cool, spot on trend and forward thinking.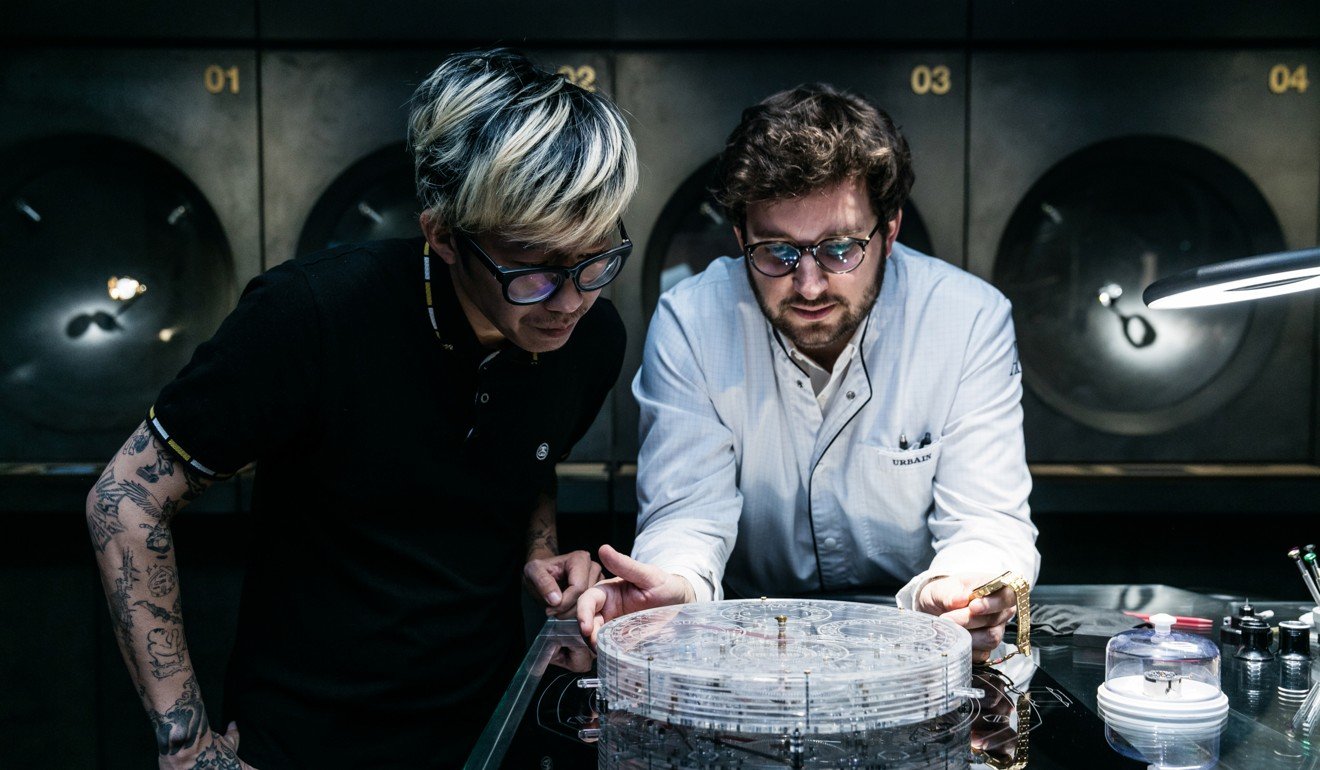 In a similar vein, Rolls-Royce approached renowned Chinese filmmaker and photographer Yang Fudong to shoot a film, also inspired by the car manufacturer's Goodwood headquarters in southern England.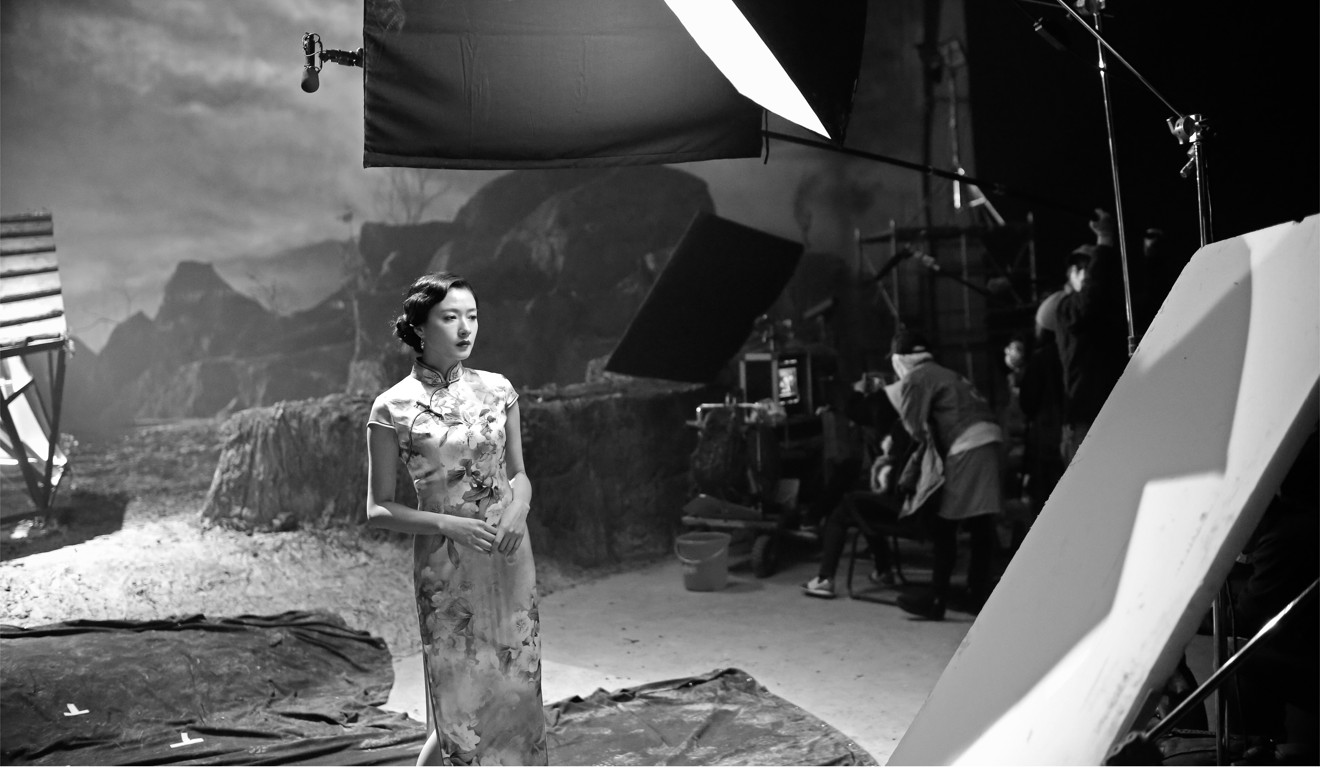 Moving Mountains, which premiered in Hong Kong in March, is based on a famous Chinese fable about determination, willpower and perseverance.
"I have had this idea in my mind for a long time," says Yang in the official press release, "and I think it was perfect to finally realise it as part of this collaboration with Rolls-Royce."
For Christoph Noe, the art consultant who advised Rolls-Royce, Yang was a logical choice: "Yang was chosen for the Art Programme because of his highly aesthetic artistic language, representing a contemporary style based on narratives and tradition." As the director of the Shanghai Center of Photography, Liu Heung Shing, describes it: "A match made in heaven."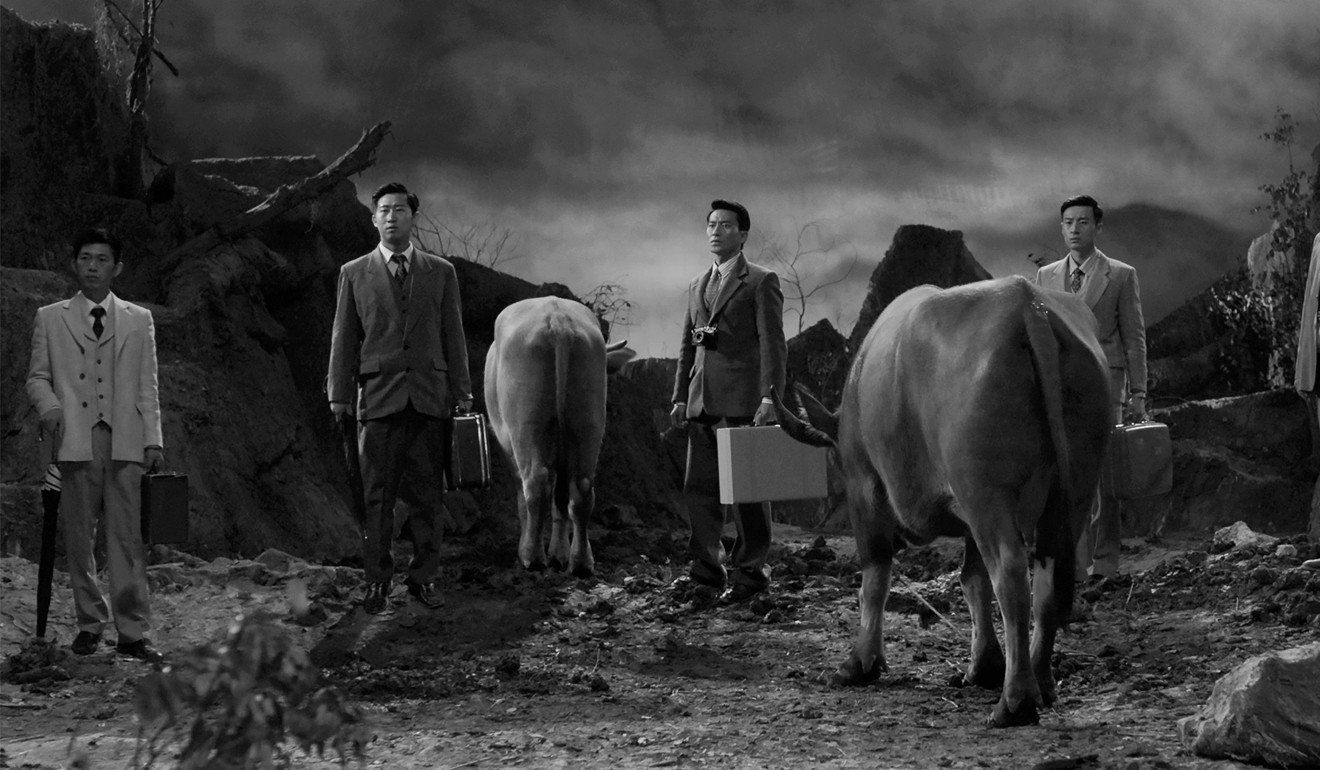 To some artists though, the whole point of such collaborations is precisely to challenge themselves, and the brand, and explore unfamiliar creative territory.
Last autumn, when Max Mara's creative director Ian Griffiths designed a capsule collection inspired entirely by the work of Chinese artist Liu Wei, it was unclear at first how the artist's urban, gritty style would match the clean, elegant lines of the clothing brand. "There is no such thing as a natural fit, really. One has to change himself/herself whenever he/she is facing others," states Liu in an
e-mail.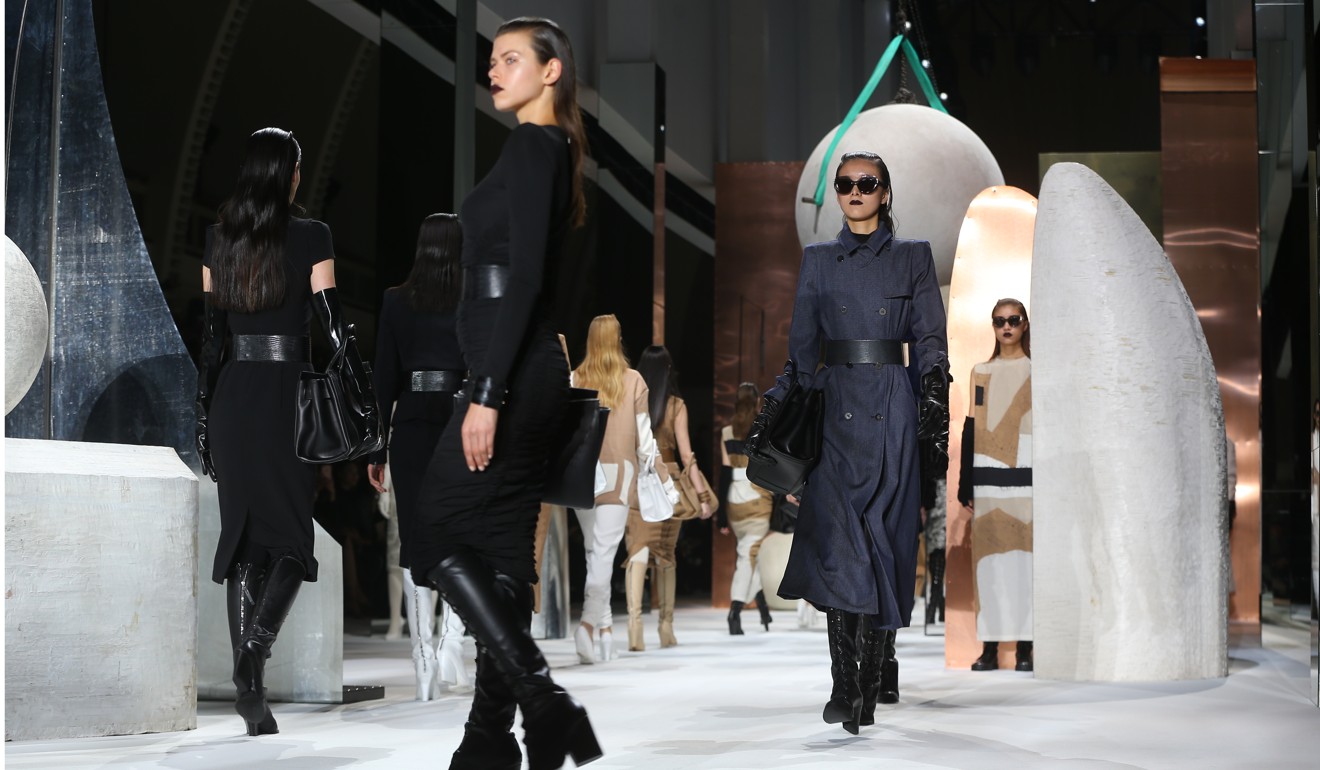 Interestingly, he was not involved in designing any of the clothes, and instead was responsible for building the runway set where the pieces were to be showcased.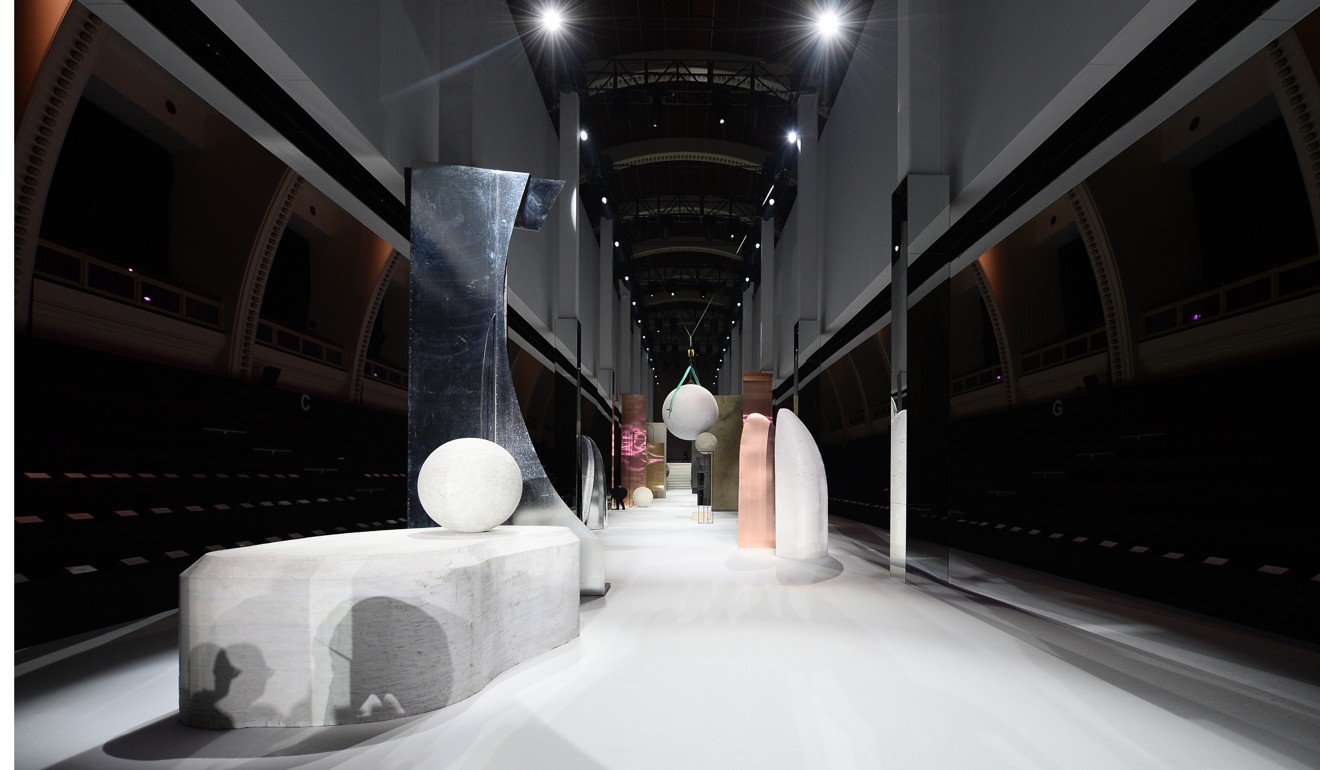 Playing the double role of muse and creator, Liu faced the difficult task of developing a runway design for a capsule collection, which was originally inspired by him. So he did what he does best and created a site-specific immersive installation, a functional artwork if you will.
Taking this idea of immersive experience further, Vivienne Westwood and the K11 Art Mall in Shanghai recently held a large-scale group exhibition called "Get A Life!", which meshed not only fashion and art, but also environmental activism, a topical subject in a country so affected by pollution.
"Everyone knows Westwood as a fashion designer, a very famous one at that. But few, especially in Asia, know that she's also an environmental activist. Eco-friendliness is our future and by merging it with art and fashion, we inspired people to talk more about the interconnecting relationships between the three topics," explains Adrian Cheng, the founder of the K11 Art Mall, stressing the importance of these types of cross-cultural, interdisciplinary projects.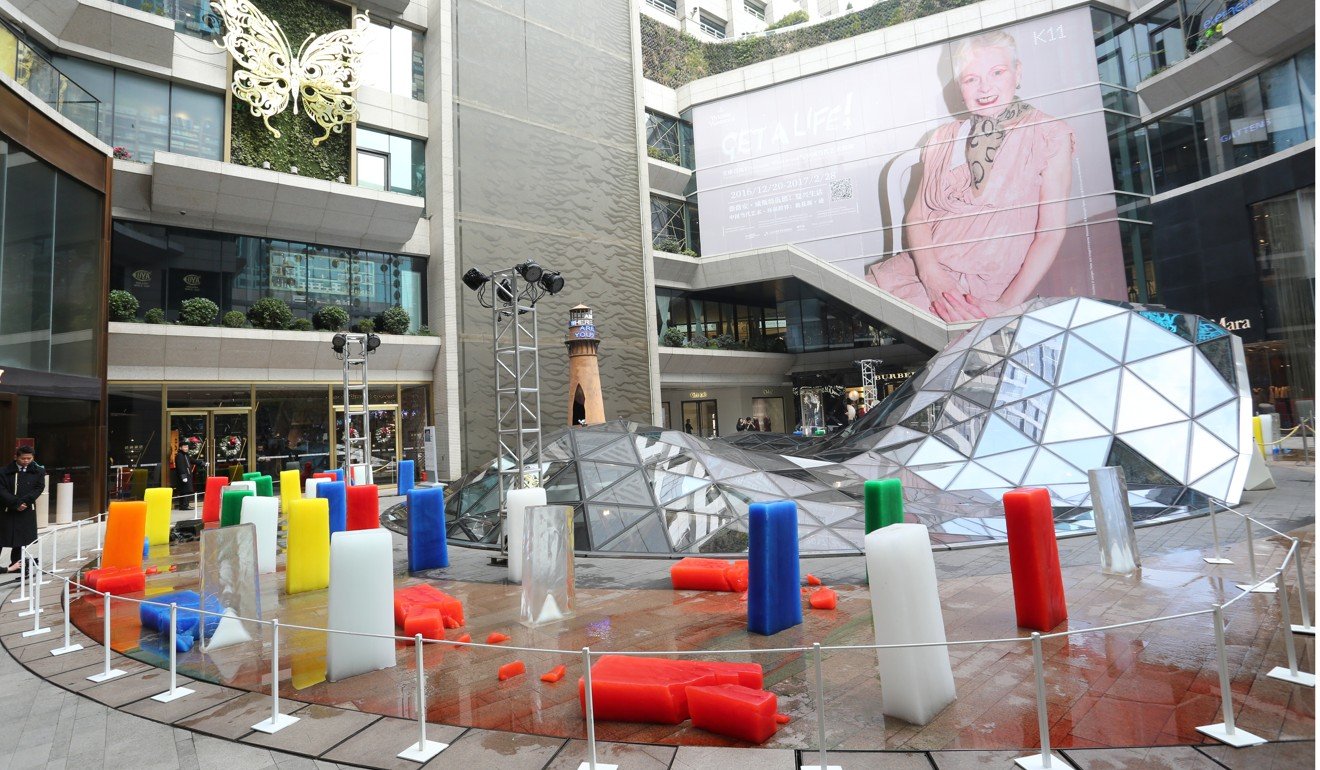 Reaffirming Westwood's pulling power, Song Zhenxi, the curator in charge of "Monument of the Peach Blossom Valley" – sister show of "Get A Life!" – with works by eight emerging Chinese artists, is convinced that "Westwood's radical consciousness of social practice can play a role in changing our lifestyle, environment and society through practical action and brand culture".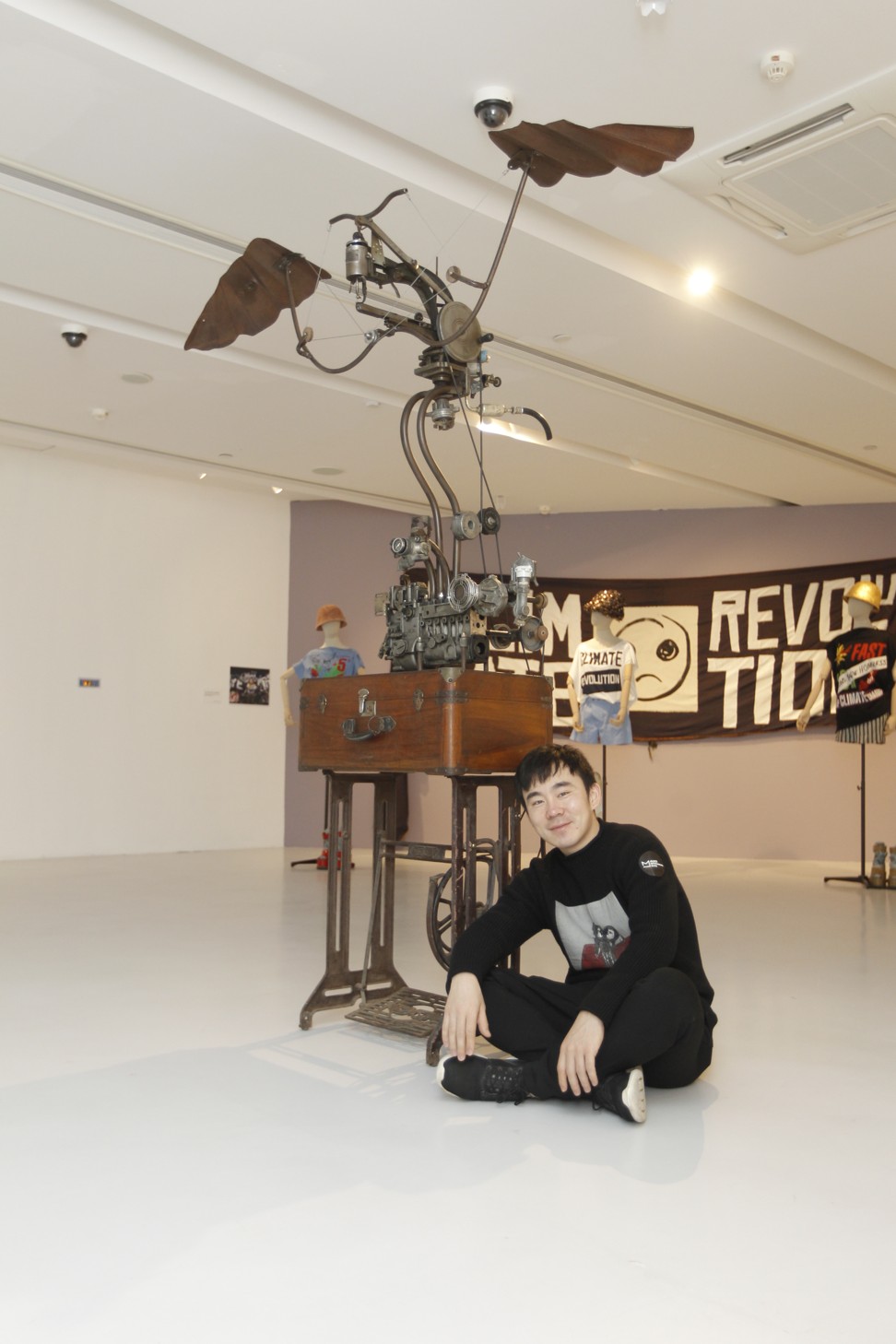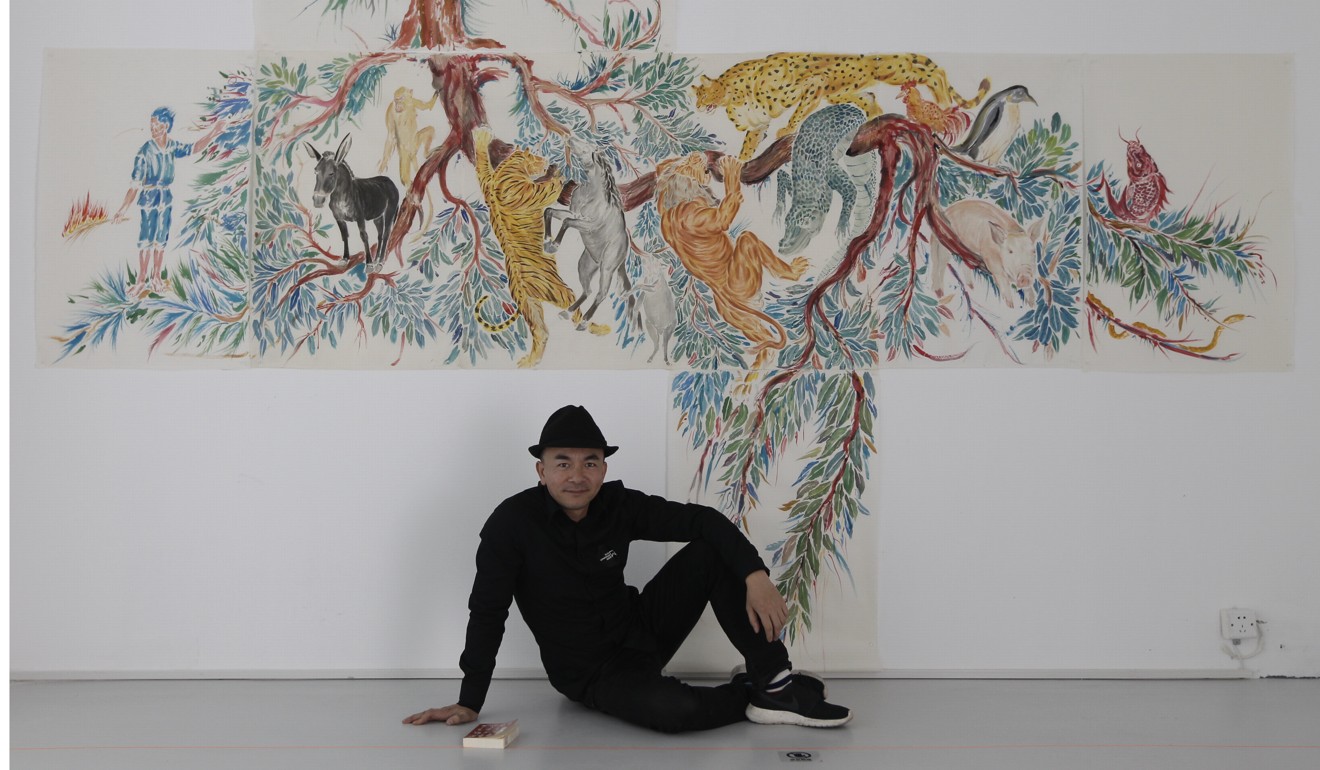 Despite the inherent contradiction between an art mall and philanthropy, the call to action here is more political than commercial, proof that impactful collaborations are possible.
Through investing in artistic partnerships, luxury maisons are favouring the long-term effects of experiences over the one-off sales resulting from more traditional forms of advertising. In this sense, they are banking on potential consumers developing an affinity with the brand's identity and overall vision, and in turn purchasing their goods.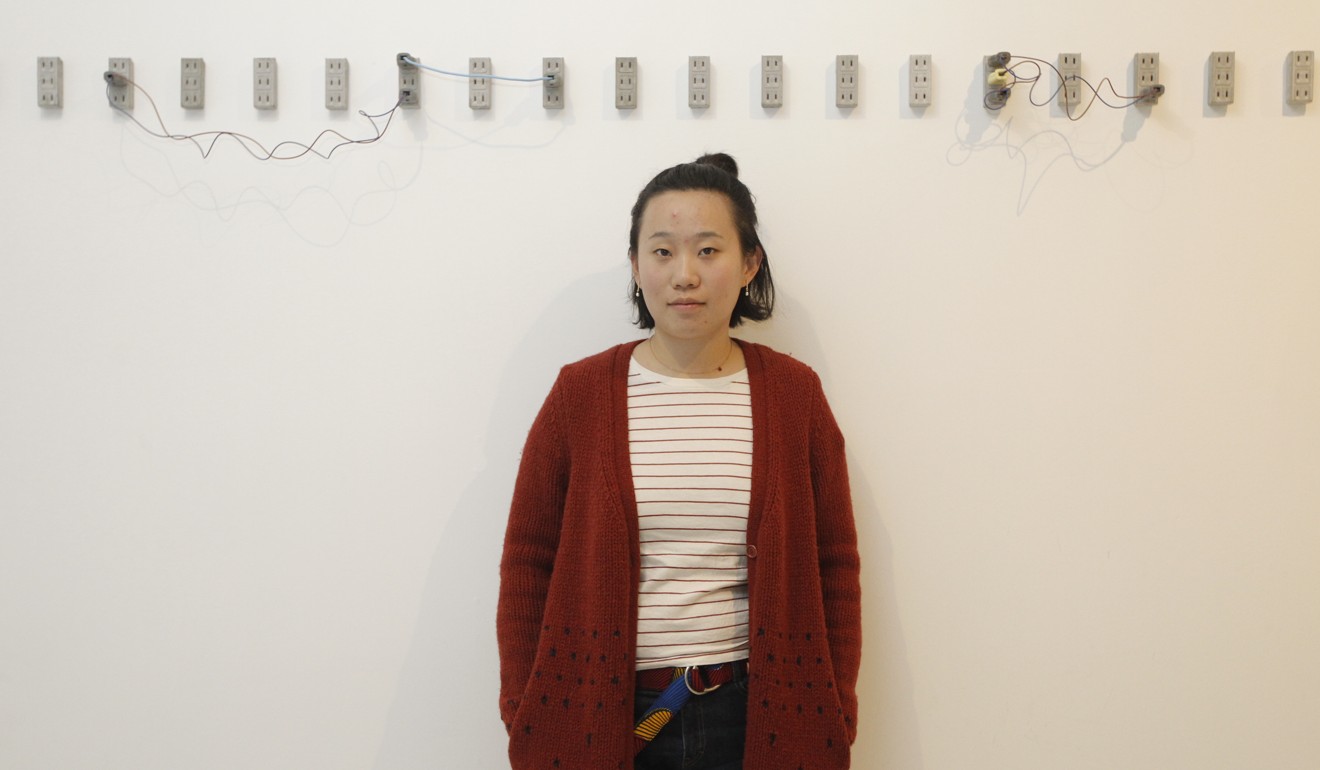 Michael Xufu Huang, the co-founder of Beijing-based M WOODS museum, an avid collector and a style icon in his own right, says he would be inclined to buy clothes or accessories designed by artists he supports to see their projects succeed. That being said, he also warns of the possible risks: "I think the most partnerships can offer is increased visibility, which invariably increases an artist's marketability. But at the same time, no one wants to see artists, especially young artists, become too commercial. It's a double-edged sword."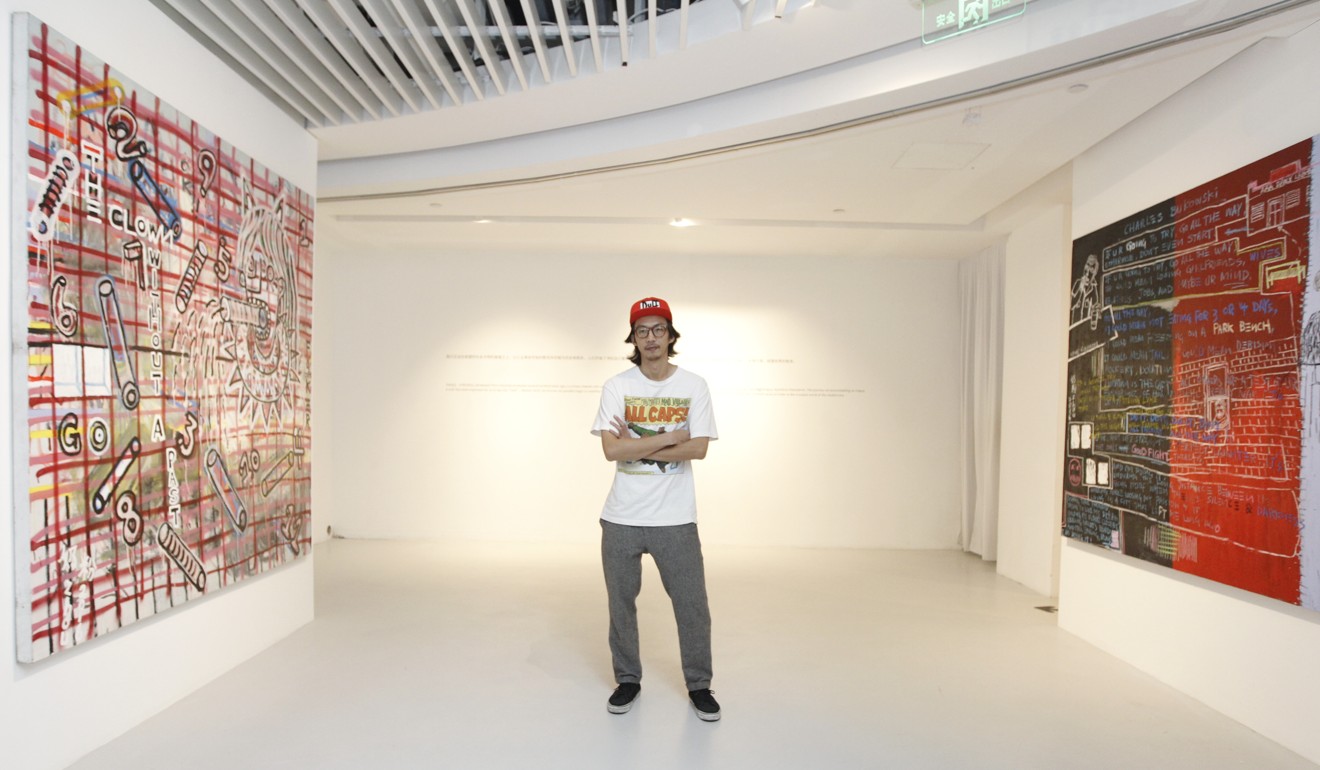 So even if writing such systems off as mere publicity stunts is a valid view, commercial and philanthropic goals are not necessarily exclusive. On the contrary, they can benefit from each other. As Noe points out, "Art initiatives are a crucial pillar in today's art landscape, facilitating projects and commissions that are not possible by museums, galleries or collectors themselves."
At its best, this kind of patronage allows brands to stay relevant, relatable and, dare I say, fashionable, while providing artists with resources (financial and otherwise) to expand their practices. After all, there's always the option of seeing the art without buying the bag.
Chinese artists make their way into luxury brands for the long haul
While Chinese artists are highly coveted for special commissions and short-term partnerships, they are also making their way into luxury establishments with large-scale exhibitions, residencies and prizes.
FONDATION LOUIS VUITTON
In 2016, LVMH mounted the group show "Bentu: Chinese artists in a time of turbulence and transformation" in their Paris-based private museum, bringing together 12 contemporary Chinese artists, including Cao Fei, Liu Wei and Xu Zhen. The exhibition explored the reality of living in today's China from an economic, environmental and social perspective.
DAVIDOFF ART INITIATIVE
Launched in 2013, the Davidoff Art Initiative offers residencies to Caribbean artists around the world and to international artists in the Dominican Republic. Interdisciplinary artist Yan Xing is currently in a three-month residency in La Romana, developing a site-specific installation around the idea of "island myths" and their modes of transmission. In June, the Kunsthalle in Basel, Switzerland, will open a solo exhibition by the artist, sponsored by Davidoff.
HUGO BOSS ASIA ART AWARD
Following the success of the international Hugo Boss Prize, the biannual Asia Art Award was created in 2013 in conjunction with the Rockbund Art Museum in Shanghai to honour the most promising Asian artists. The first edition was won by Hong Kong artist Kwan Sheung Chi and the second by Maria Taniguchi from the Philippines.
Want more articles like this?  Follow STYLE on Facebook

Western luxury brands look to Chinese contemporary artists to tap emerging markets