Wedding goals for gay Taiwanese couples – from global LGBT celebrities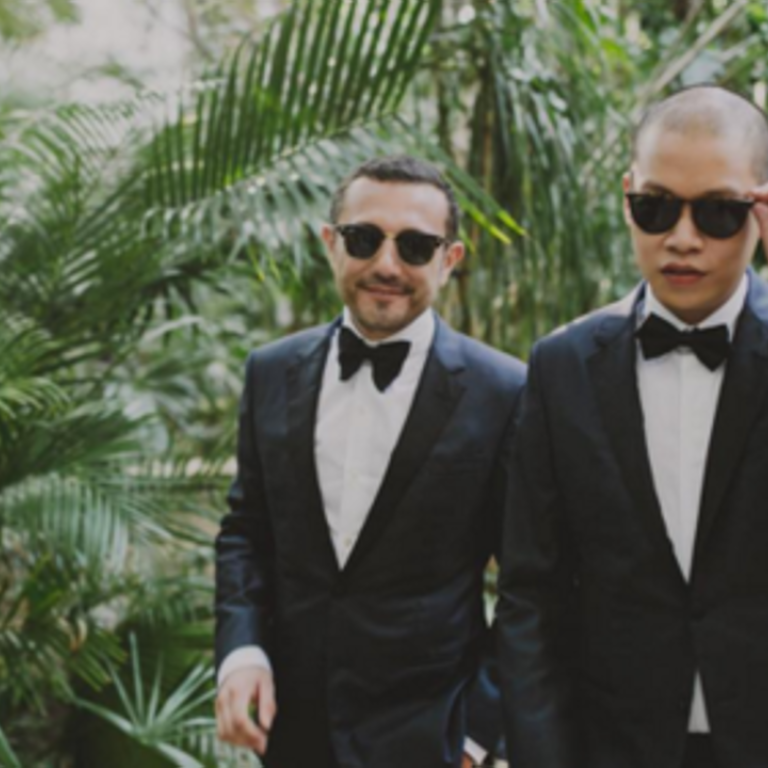 Taiwan's Council of Grand Justices 
ruled in favour of gay marriage today
, paving the way for Taiwan to be the first place in Asia to legalise same-sex marriage. We take a look at some fabulous celebrity gay nuptials that made us green with envy.
The Big Bang Theory star Jim Parsons tied the knot with long-time boyfriend Todd Spiewak in New York's Rainbow Room restaurant on May 13.
Actress Samira Wiley of Orange is the New Blackfame married writer and producer partner Lauren Morelli in March. The couple splurged on a stylish outdoor party in Palm Springs, California.
Fashion designer Jason Wu married long-time boyfriend Gustavo Rangel last year in Tulum, Mexico. The couple's celebrity friend Diane Kruger joined the celebration soiree.
Model Jenny Shimizu, famous for being the ex-lover of Angelina Jolie, married her other half Michelle Harper in 2014.

Jim Parsons, Samira Wiley, Jason Wu and Jenny Shimizu have all tied the knot with their partners in style