In April, automaker General Motors unveiled the 2018 edition of its Buick Enclave, an update of its line of high-end SUVs.
Much like the automaker's LaCrosse sedan, the latest edition of its Enclave SUV is billed as affordable as well as luxurious. The LaCrosse sports a relatively tame price tag of under US$40,000, only about US$6,000 more than what Kelley Blue Book cited recently as the average price of a US vehicle.
Last week, investors took fright from an unexpected drop in sales by Tiffany's , as the upscale jeweller became the latest victim of soft demand in the luxury sector.
While seemingly unrelated, Buick's fleet of luxury cars and Tiffany's travails underscore how the idea of "luxury" — a term frequently associated with the "1 per cent" who can afford flashy rides, large houses and a private jet parked at the nearest airport — is being steadily redefined by evolving consumer tastes. As a result, existing luxury powerhouses are struggling to preserve the loyalty of consumers, while other brands are carving themselves a niche in this new reality.
As consumers decide what makes them comfortable — and how much they are willing to pay for the privilege — traditional hallmarks of wealth have also evolved. In this brave new world, luxury vehicles are sold on the relative cheap, expensive homes verge on the minimalistic, while a private jet is something to be hailed like an Uber or Lyft, rather than owned outright.
Private jet charters now available on demand
"Customer expectations of luxury are changing," Rob Peterson, a marketing manager at Buick, explained to CNBC in a recent interview.
"What is really being defined as luxury is an aesthetic beauty that people appreciate, but your own personal kind of experience and luxury," he said, adding that such goods and services needn't be expensive at all. "Luxury has evolved to a point that it's not just form and function, but form, function and fit into your lifestyle."
That means consumers are free to drop US$82,000 on a Tesla Model X — or upward of US$400, 000 on a Lamborghini Aventador, for that matter— but can also opt for a Buick. Someone with the means can easily spend US$72 million for an estate in the wealthy enclave of the Hamptons, or they can opt for a US$29 million penthouse in New York City with less space and fewer lavish extras.
In other words, luxury has become subjective, value driven and almost entirely in the eye of the beholder.
Perhaps nowhere have the lessons of the new luxury been more acute than in the US$280 billion market for luxury goods, which a recent analysis by Bain Consulting said was virtually flat in 2016.
"This is the third consecutive year of modest growth at constant exchange rates, and it represents a new normal in which luxury companies no longer benefit from a favourable market and free-spending consumers," the firm said, citing stagnation in high-end mainstays like private jets and yachts.
Owning a jet used to be considered the ultimate luxury, but plane-sharing companies are making a compelling case for communal use. The waning market for privately owned jets has been a boon of sorts for start-ups that cater to the evolving tastes of consumers.
Niche players such as NetJets — owned by Berkshire Hathaway — and JetSmarter are rising to answer the challenge of a beleaguered jet market, where the economics of ownership (or sharing) by multiple parties has become a more attractive proposition.
On-demand luxury cars, private jets, jewellery, watches and even art are gaining popularity
JetSmarter is an example of a company responding to a changing market by marketing elite-level perks to mainstream travelers with less disposable income. The company charges a US$15,000 annual membership for access to shared or private jet flights, making luxury travel "accessible to the masses, and more than just the 0.1 per cent," CEO Sergey Petrossov told CNBC via email. "We are opening the air up to a much wider base of consumer."
To be certain, a shared vessel lacks the same aesthetic as having a private plane on hand. Yet JetSmarter tries to compensate by offering a range of member benefits, including in-flight catering, complimentary drinks, and access to premium hotels and restaurants.
"Is it as luxurious as having a plane all to yourself? No," Petrossov said. However, "it's also not as expensive."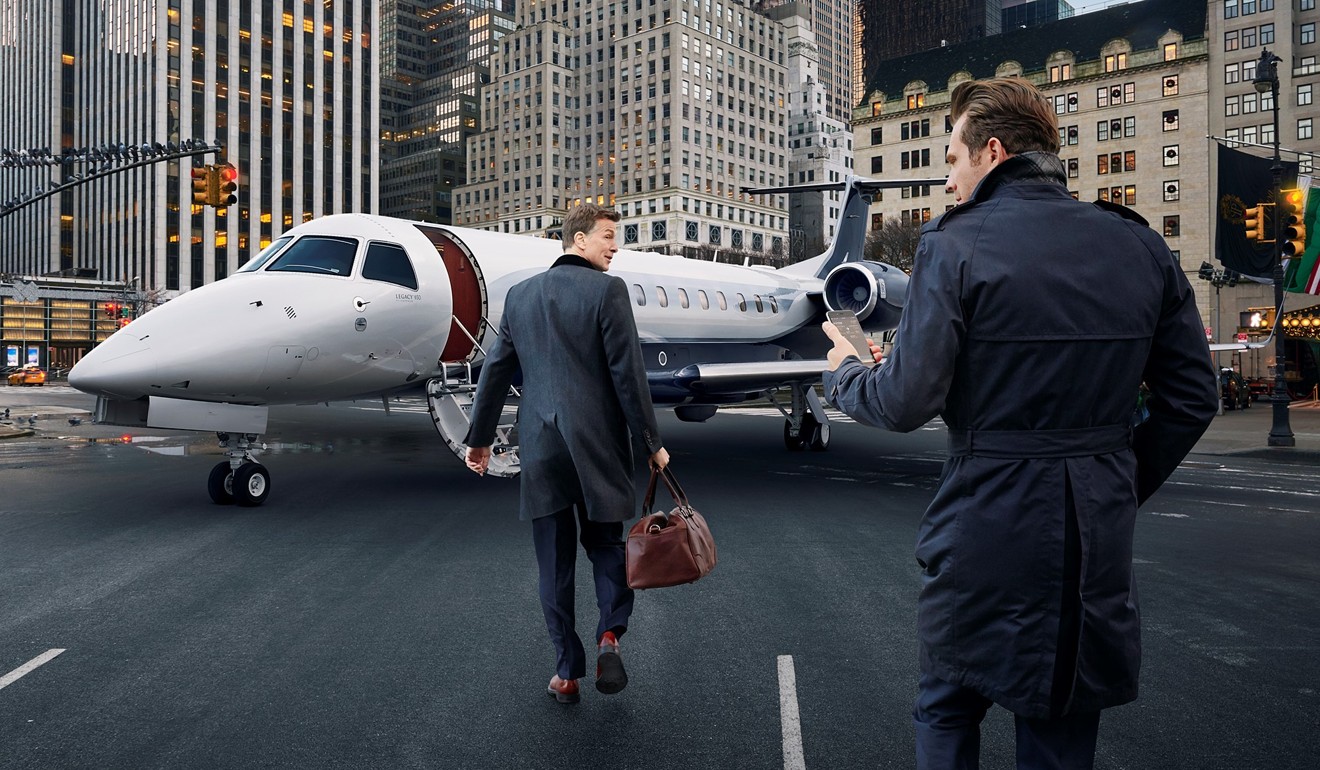 Even the high-end property market, where sales have plateaued recently despite a soaring stock market, has become a microcosm of how developers are being forced to adopt to changes in consumer appetites. Amid a boom in luxury apartment construction, some owners have found themselves in all-out war to attract tenants — in the process equipping buildings with all sorts of extras like food courts, parties with famous DJs and rooftop concerts.
Some, however, are resisting those trends in a way that reflects how some owners are willing to pay more for less.
Cary Tamarkin, an architect and real estate developer who designed a New York City property with a US$29 million penthouse as its centrepiece, said that his clientele are "not buying into amenities" but simpler and sometimes smaller spaces that aren't "screaming for attention."
Most of Tamarkin's luxury properties are, by his own admission, "small enough," even many command prices north of US$2,000 per square feet. "I couldn't even put in a major amount of amenities if I wanted to," he joked to CNBC, dismissing the concept of "snazzy lobbies and stuff that's meant to draw you in."
Unlike the war for perks in other luxury residences, Tamarkin said his buildings don't offer "a full lifestyle. We're offering to people that are confident in their own tastes ... and the buyer can affect their own tastes."
It all reflects a key ingredient of the new luxury: convenience over cost. As Buick's Peterson told CNBC, nowadays "mainstream products provide an ease of use that make your life that much easier. They're attainable."