Lidl hasn't even opened its doors yet in the US, and the German grocery chain is already proving how it will pose a threat to many established retailers — including those outside of the supermarket space.
On Monday, Lidl announced a fashion collaboration with celebrity designer Heidi Klum. You read that correctly — fashion collaboration.
Klum's collection of clothes, designed exclusively for Lidl, will be available at the chain's US stores that are set to open later this year, the company said.
The collection will provide "high-end, yet affordable fashion," which will be "accessible for everyone," the company explained.
In the grocery aisles, Lidl is already celebrated in Germany for its competitively low prices. Now the chain appears to be making forays into a space that big-box players like Wal-Mart and Target are still trying to master — selling customers a little bit of everything. At least, it's starting with clothes and groceries.
"Lidl is known for making quality products at affordable prices and I'm proud to partner with them on this fashion collaboration," Klum said in a statement. "I had so much fun designing the pieces in this collection and can't wait for you to see it."
"It's a smart move by Lidl," said Neil Saunders, managing director of GlobalData. "It raises the profile of the chain, especially for non-food and fashion. It also underpins Lidl's value position, which is focused on quality products at low prices. This is especially helpful in the US at a time when Lidl is early in its development."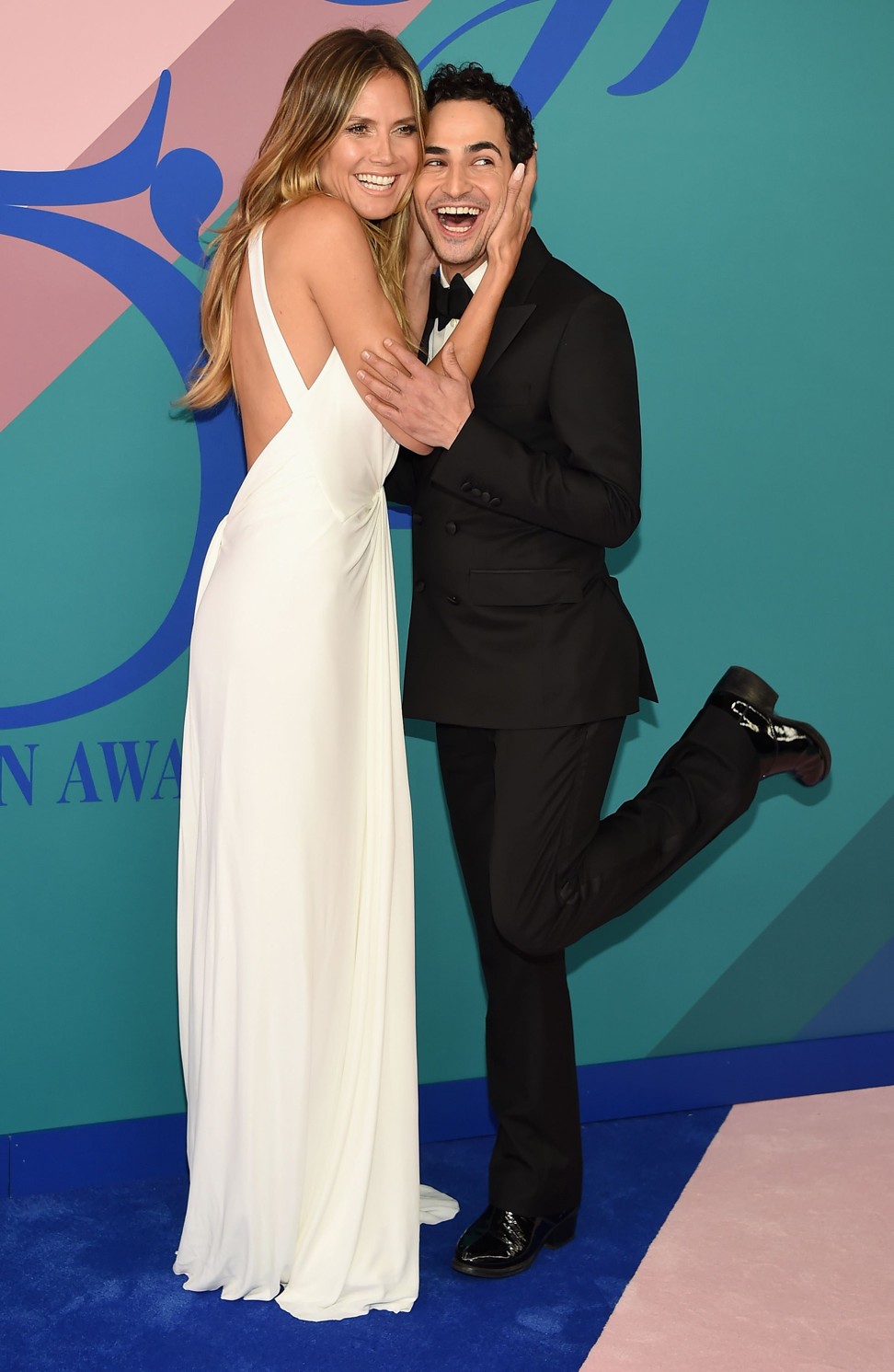 CFDA Awards 2017: red carpet highlights include runway-worthy looks
Lidl also said Monday it will hold "Lidl Fashion Weeks" in its stores throughout the year to feature its exclusive fashion collections.
Saunders added, that the moves are "a continuation of the trend of fashion becoming more democratic and accessible. The lines between the traditional luxury and premium segments are becoming increasingly blurred."
Lidl's first US stores will open June 15, across North Carolina, South Carolina and Virginia. The chain has said it will add another 80 stores along the East Coast by the middle of 2018.
Lidl currently operates 10,000 stores across 27 European countries. The chain now houses its US headquarters in Arlington, Virginia.
Lidl boasts that 90 per cent of the products sold in its stores will be private-label brands, and its locations will have bakeries at the entrances.
Thus far, Lidl has been compared most closely — as Americans try to understand the business better — with discount grocer Aldi, which is also based in Germany.