Here's some good news for whisky lovers: The Glenlivet has unveiled five decades of refinement with the launch of The Winchester Collection Vintage 1966 – 50 Year Old.
With only 100 bottles released, only a selected few will have the pleasure of enjoying the exquisite amber essence housed inside the finely crafted bottle. The Winchester Vintage 1966 –50 Year Old is colourful and exciting, bursting with the scents of sweet raisins and apricot jam, with hints of cinnamon and liquorice. Each sip ends with a luscious smoothness followed by a hint of dryness.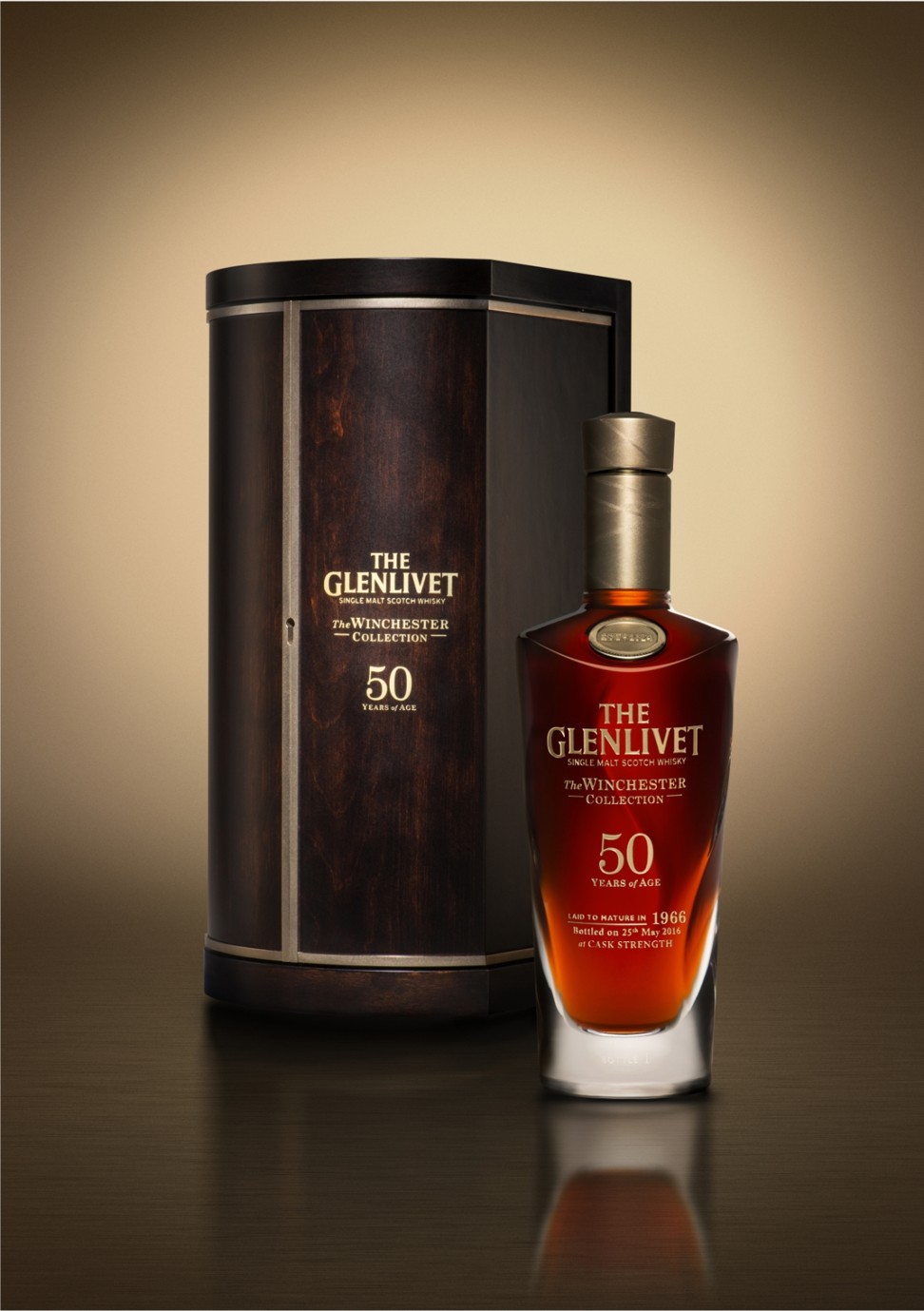 An exceptional cask calls for an extraordinary bottle. The Glenlivet enlisted the help of three craftsmen to bring their own touch of handcrafted exclusivity to the whisky. The rich liquid peers through a glass bottle accented with a wave-like body. Created by UK luxury glass studio Glasstorm's master Brodie Nairn, the bottle features golden hand-painted details.
Adding his touch of luxe to the bottle is award-winning British silversmith Richard Fox, who hand-fashioned the stopper of The Winchester Vintage 1966- 50 Year Old out of pure gold. And finally,
adding the finishing touch to this rare whisky is Scottish artisan John Galvin, who lent his talent to each of the 100 cabinets housing these rare bottles.
Whisky makes for good investment as demand for aged and rare single malts grows