First owned by European luxury and leisure enthusiasts, yachts were originally designed for country-hopping in the Mediterranean. With the steady growth of the luxury market in Asia-Pacific, yacht companies are adapting new models to suit regional tastes.
"Manufacturers exporting to China have evolved their products to better meet the different needs of the Chinese clientele. The main players have moved from an 'adapted yacht' to a 'designed yacht' for the Chinese market," says Carla Demaria, president of Monte Carlo Yachts.
French company Lagoon, the largest catamaran builder in the world, has taken advantage of this emerging market."Sales of catamarans have gone up so quickly in Asia since we started in the market," says Yann Masselot, Lagoon general manager, "and 25 per cent of the large Lagoons have been sold in Asia in the last 10 years."
The company's latest model made its Asian debut in Hong Kong in May, en route to its Filipino owner. The Lagoon 77 is 23.5 metres long – and fits exactly on a tennis court.
Apart from its size, the yacht's ability to be customised is a big drawing card for Asian owners, says Thibaut de Montvalon, APAC director for Beneteau, Lagoon's parent company.
"[Customisation] is really appealing in Asia," says de Montvalon, "because a lot of Asian clients – whether they're from Japan, China, Malaysia, Singapore, Hong Kong or Indonesia – want to be unique".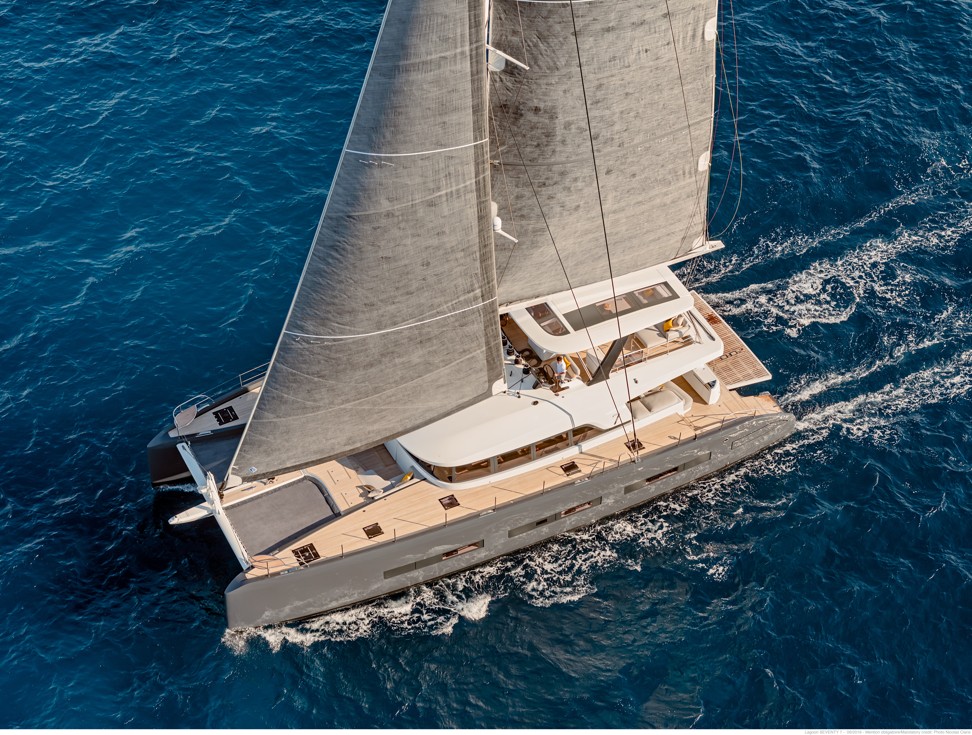 The Lagoon 77 is not bespoke, but there are multiple layouts for owners to choose from, De Montvalon says."You can make [the saloon] into either a cabin and a massage room, or you can have it as a meeting room, or you can have a private cinema, or have poker or mahjong tables."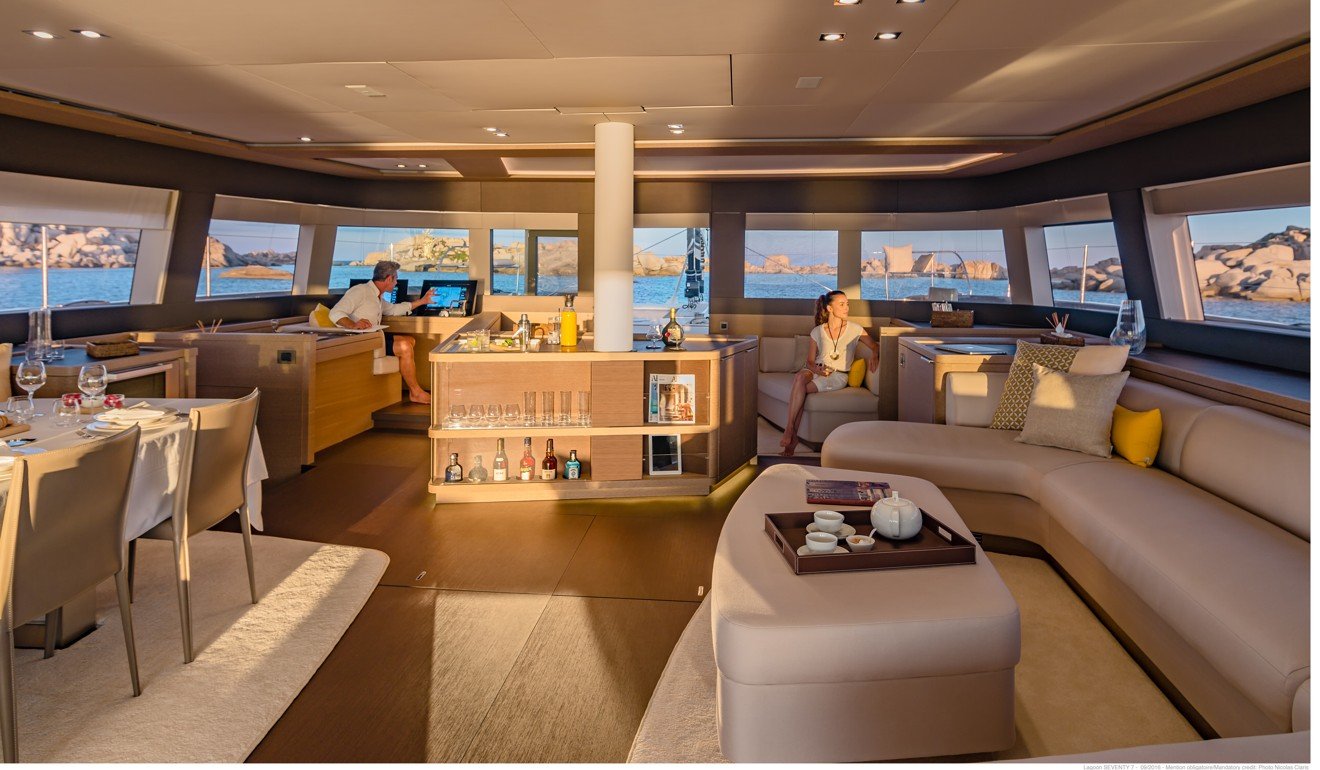 The company's bestselling yacht in Asia is the Lagoon 620, at 19 metres. "We have 12 of these models in one marina in Sanya, Hainan in China," says De Montvalon. "In Malaysia, we have eight of these boats between Port Dickson and Langkawi."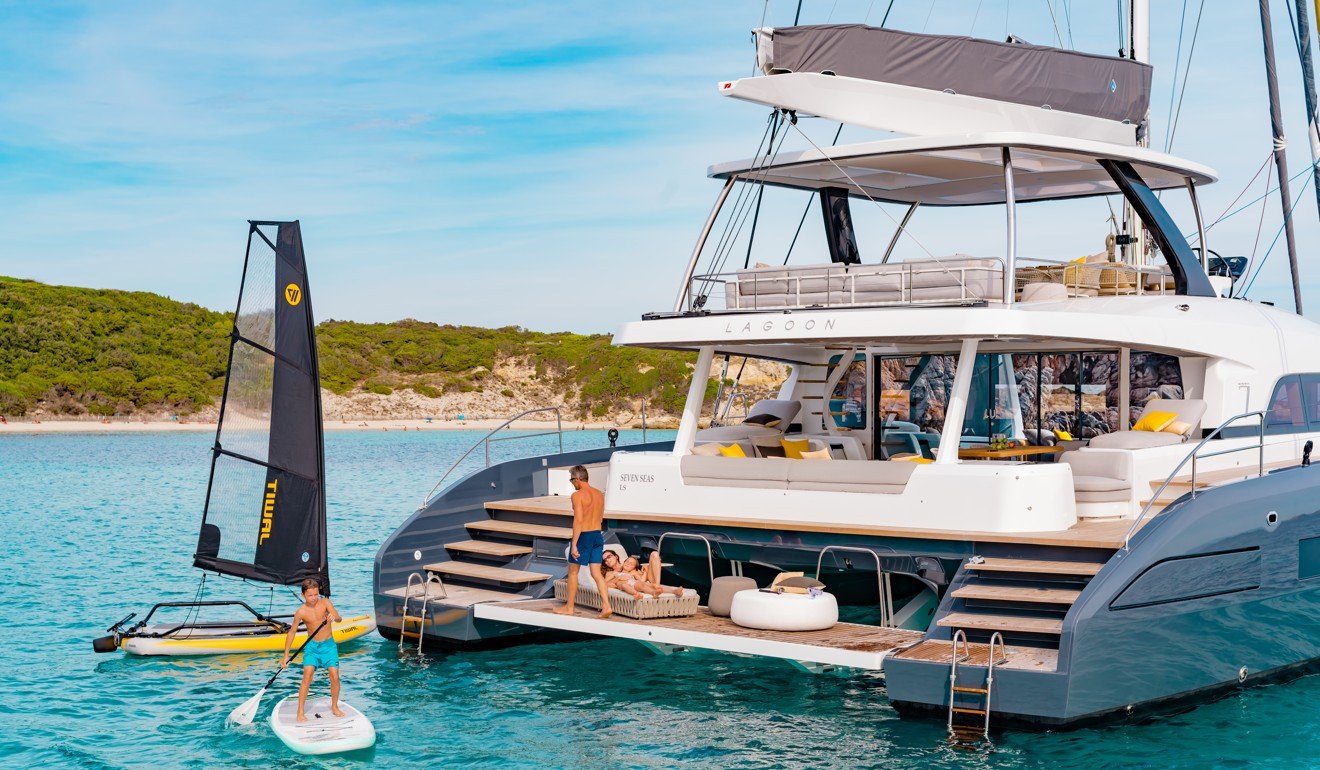 Offering more space and stability, catamarans are appealing to yacht owners who are looking to cruise for short periods, says Ewa Stachurska, group marketing manager for Asia-Pacific yacht dealer Simpson Marine. "The draft of this boat is very low, because the weight is spread over two hulls, which means you can go very close to the beach," Stachurska explains.
"In Hong Kong, the most popular [Lagoon] model is [13.7 metres]," Stachurska says, "because it's still very reasonable in size and in Hong Kong berthing space is still an issue".
Hong Kong sales of luxury yachts buoyant, but lack of spaces to moor them is holding the market back
Built to suit the needs of one particular Hong Kong yacht-owner is the Riva 100' Corsaro, which made its global debut in the city this April. At 29 metres, and a top sailing speed of 29 knots, the Riva 100' Corsaro is a superyacht with a maxi flybridge.
The model is the latest from Chinese-owned Ferretti Group, which reported profits in April this year for the first time since the 2008 recession.
Hongkongers aren't partial to multi-day cruises, says Alessandro Tirelli, Ferretti Group's regional sales director, but prefer to use their yachts as an extension of their homes and offices. As such, they rarely take overnight trips and use the space for business meetings, entertainment and family day trips.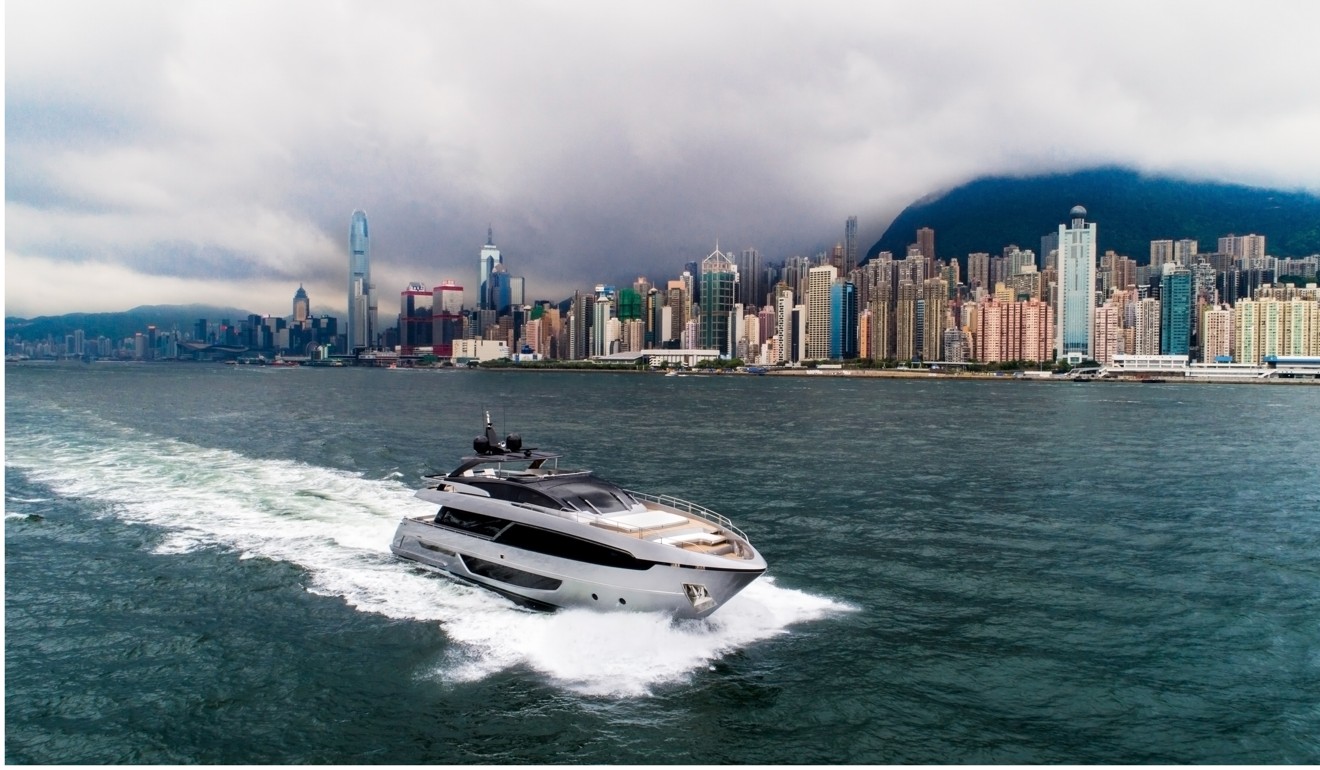 The entire Riva fleet's exterior and interiors are designed by Officina Italiana Design, and each of the three available layouts is customised for the owner's needs. The first Riva Corsaro 100' has less cabins to provide more space for entertainment areas, such as the private lounge, which can be used for meetings, karaoke or mahjong.
Furniture on board is given a luxurious touch by Poltrona Frau, while kitchen designer Ernestomeda adapted the galley to its owner's taste. Like the Lagoon 77, the first Riva Corsaro 100' has a galley that is attached to the crew area, providing total separation between guests and crew. This is a common feature in boats customised for Asian owners, who tend to opt for the crew to do most of the cooking and captain the boat, Tirelli says.
Wraparound windows ensure the view from the saloon is horizon-filled, and the retractable swim platform makes for an idyllic island-hopping adventure.
Also the work of Officina Italiana Design is the Sanlorenzo 52Steel, Seven Sins, launched in March. At 52 metres long – double the size of the Riva Corsaro 100' – it is Sanlorenzo's biggest superyacht to date, accommodating 10-12 guests and nine crew members.
Like all Sanlorenzo yachts, the Seven Sins is entirely bespoke, which "appeals to Asian buyers", the company states in a press release.
"Sanlorenzo has always produced made-to-measure motor yachts," says Mario Gornati, marketing and communication director at Sanlorenzo. "We customise everything in the yacht according to the request and style of every single owner, [even for] entry-level [yachts] such as the [23.8-metre], which is the only motor yacht of that size to be totally customised, [including] the interior".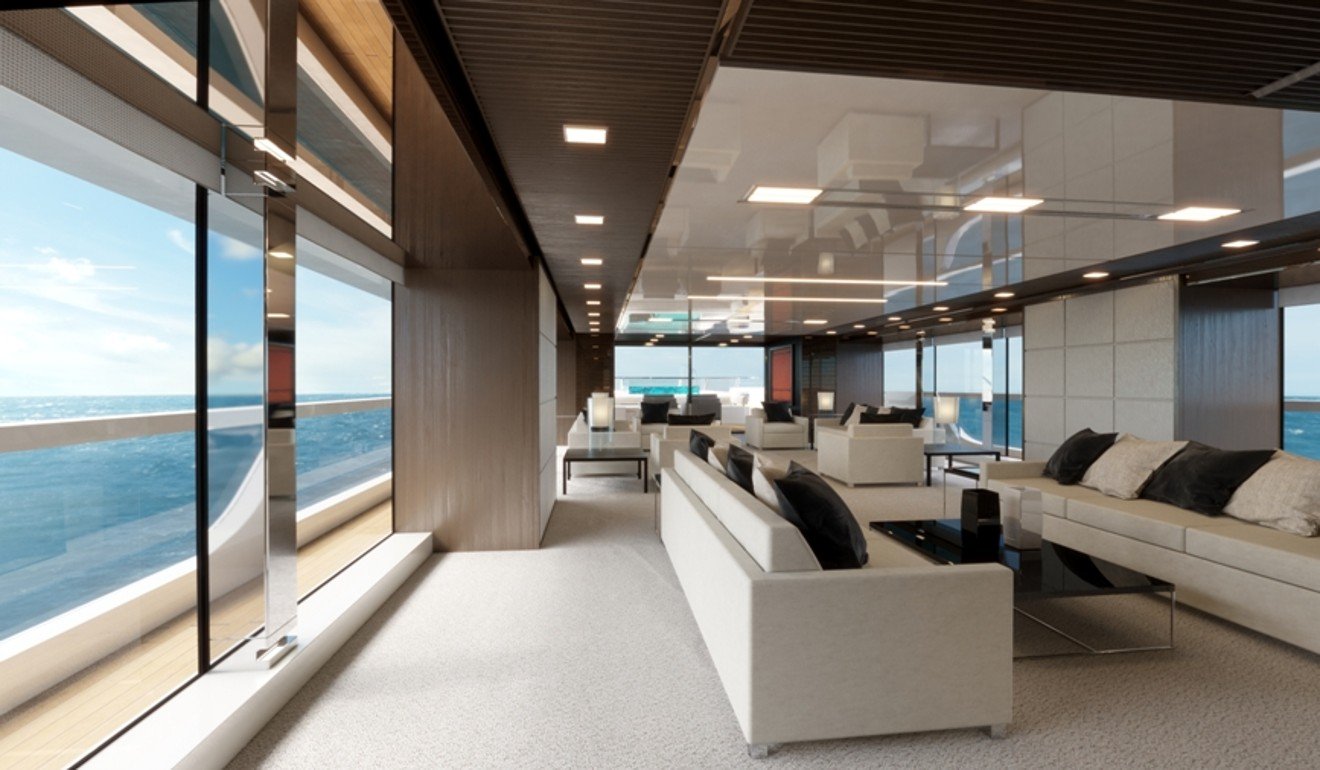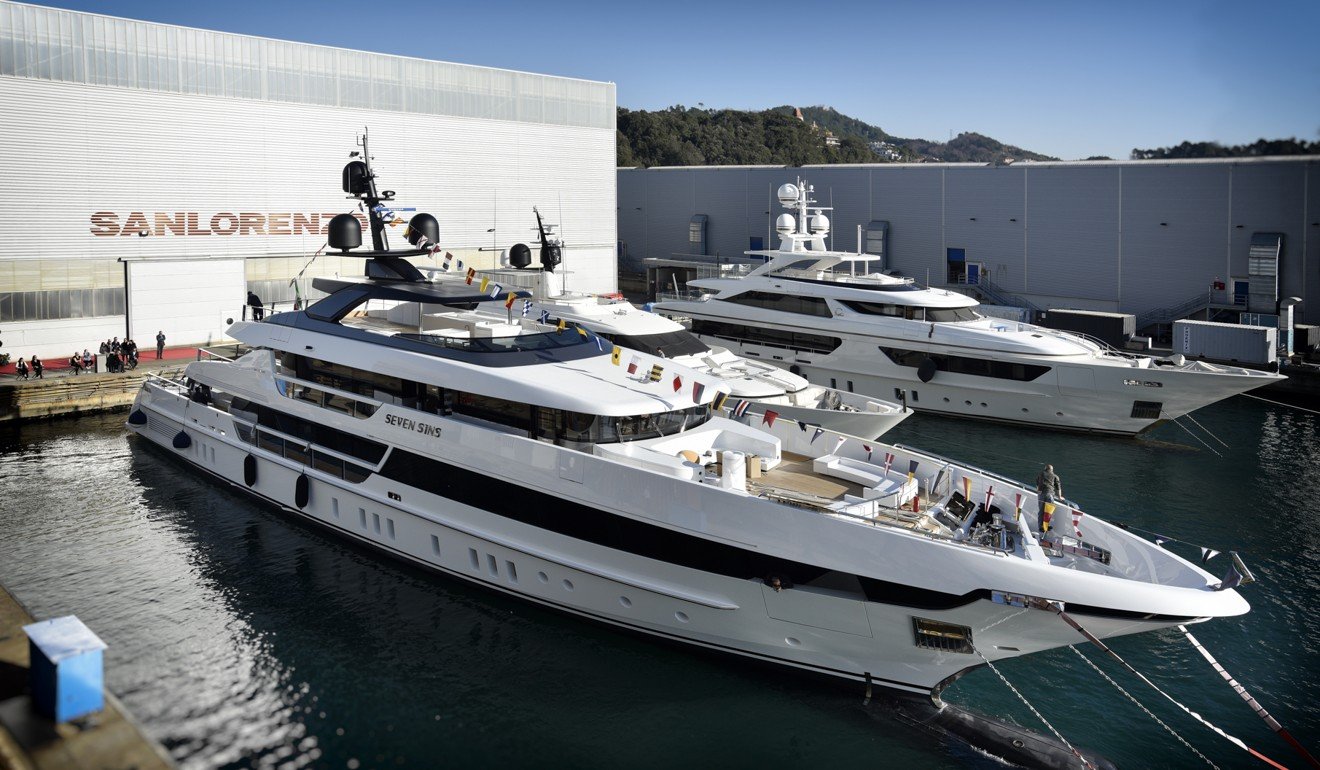 The first Seven Sins, which has a European owner, boasts luxurious amenities, such as a pool on deck with transparent bottom, a gym, and a sauna.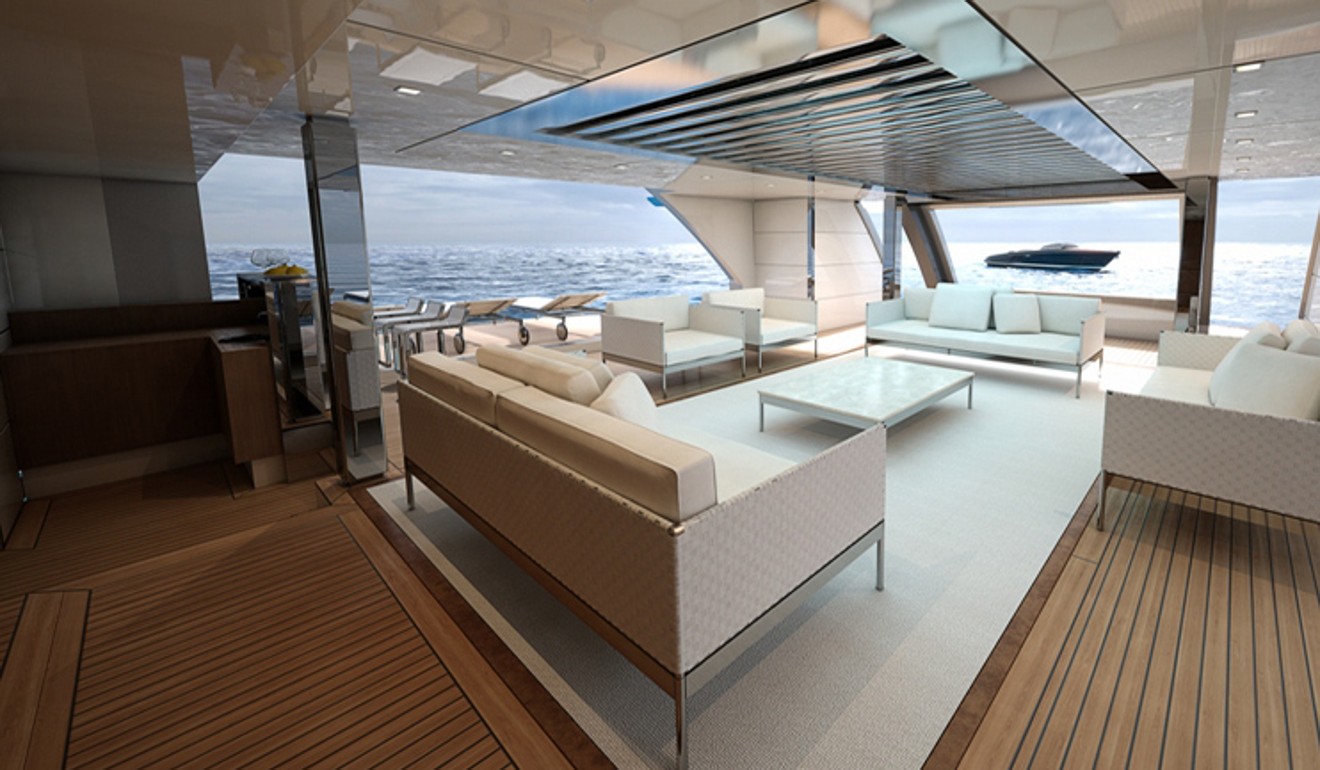 Additional reporting by Kim Soo-jin