Works by Jean-Michel Basquiat, Richard Prince and Philip Guston sold this week at Art Basel in Switzerland, the world's top modern and contemporary art fair, as business took a brisk turn.
The fair saw a bullish June 13 opening to select guests, with works selling briskly even as many collectors complained that asking prices were too high. Indeed, the global art market has more than tripled in value since 2003. Art Basel opened to the public Thursday and runs through June 18.
"The market feels stronger," said Russian collector Maria Baibakova. "Many things I wanted to buy were already sold." A US$450,000 abstract painting by Cecily Brown she coveted was already claimed, Baibakova said.
The event -- with about US$3.4 billion worth of art -- drew 90 NetJets flights, and by the time the private planes departed, many carried works on board. Financiers Steve Cohen, Leon Black, home builder Eli Broad and Russia's fertilizer king Dmitry Rybolovlev were among the billionaires attending the fair in the small Swiss city of Basel. About 290 international galleries were selling pieces by 4,000 artists.
Several top galleries brought nine works by Basquiat. In May, a painting by the artist fetched US$110.5 million at Sotheby's, crowning the late neo-expressionist as the most expensive American artist at auction.
'Cash In'
"People realise this is a moment to cash in on Basquiat," said Phyllis Hattis, a New York private dealer who attended the fair. She noted that many Basquiat works were "placed conspicuously to be a drawing card for a booth."
One work, "Three Delegates," depicting three heads surrounded by scribbles, sold in the first hour on Tuesday at Acquavella Galleries. The work had an asking price of US$18 million. While the gallery declined to reveal the sale price, the canvas last sold for US$6.7 million at auction in 2015, according to Artnet.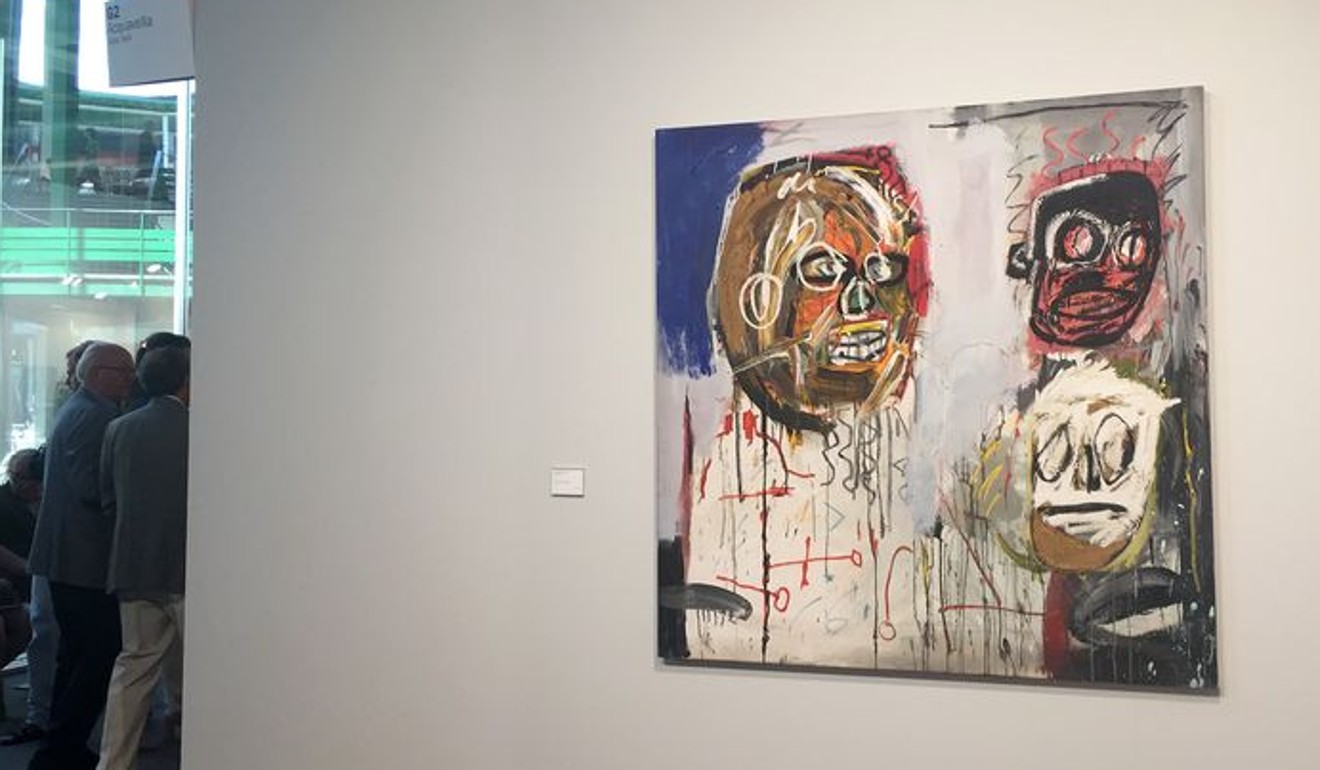 The most expensive of the bunch, "Baby Boom" from 1982, had the asking price of US$32 million at Levy Gorvy gallery. Its seller, newsprint magnate Peter Brant, acquired it for US$1.2 million in 2001. The gallery was in negotiations with a potential buyer, according to Brett Gorvy, a co-founder.
Gagosian, based in New York, said the gallery has already had its best Art Basel this year. Sales included the painting "Night Club Nurse" by Richard Prince that was priced at US$8 million and consigned by hedge fund manager Daniel Sundheim. Another hit: Urs Fischer's life-size wax sculpture of influential Swiss art dealer Bruno Bischofberger and his wife. Both editions of the 2015 work, "Bruno & Yoyo," were sold. The asking price for each was US$950,000, according to a pricing list.
Exact sale prices at the fair are hard to confirm because buyers may receive discounts, which typically range from 10 per cent to 20 per cent.
Among the Highlights
Hedge fund manager James Keith Brown, who is a trustee of the New Museum in New York, said he bought works for his collection by artists from postwar Japan and current-day Romania. He declined to reveal the prices. Sigmar Polke, the late German artist with rising prices, was in demand. Levy Gorvy sold Polke's untitled 1976 canvas, with a central white figure of a heron, with a US$12 million asking price. At David Zwirner gallery, a 10-foot-tall Polke painting priced at 8 million euros (US$8.9 million) was purchased by a European museum.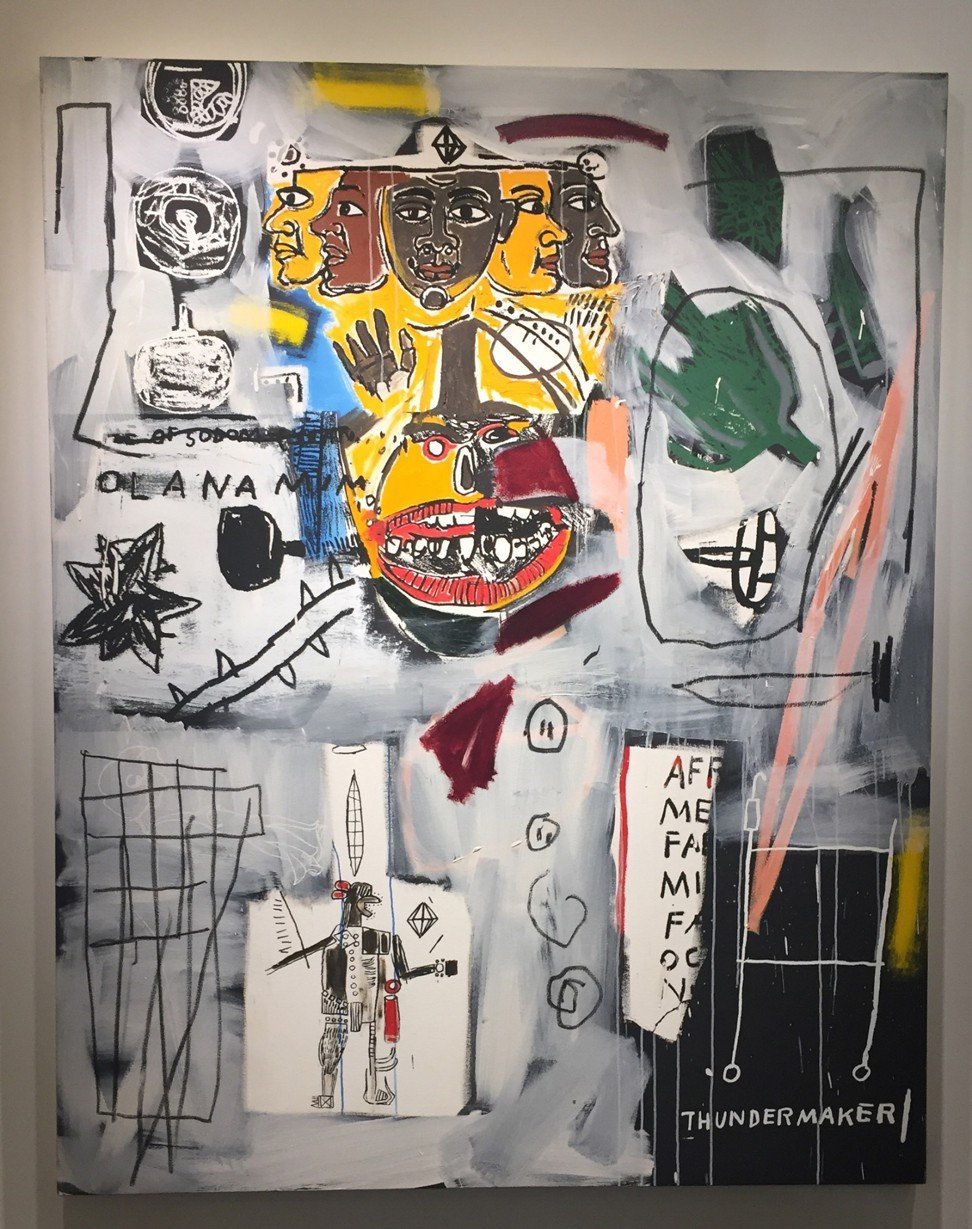 Galerie Thaddaeus Ropac sold its untitled 1983-84 painting by Polke for US$4 million. An anonymous buyer snapped up a shimmering 1952 abstract painting by Guston, which had been in the same American collection for 50 years and was offered at US$8.5 million at Cheim & Read. A figurative Guston painting, priced at about US$15 million, sold at Hauser & Wirth. Basquiat's "Untitled (Solanamum)" from 1984 sold at Richard Gray Gallery, based in Chicago and New York. The asking price was US$14 million.