Weddings are always hard to plan. The couple has to come up with a theme, the looks, a setting, the décor, a venue, a party and even get the guests involved. Every couple would want their big day and all the little details to be perfect and there's plenty of information and inspiration at the click of a mouse or a tap on the phone.
WEDDING PLANNER BY THE KNOT
What: A website that offers lots of inspiration and serves as a direct communication platform with vendors.
How: This is an easy-to-use tool that personalises your unique plan, allows you to keep track of your spending, schedules and manage all of your registries in one place. Besides, you can see more than 250,000 wedding vendors, tell them your expectations directly and then book your wedding professionals online. You'll get notified instantly just like messaging apps.
Why : Sometimes everyone needs a professional helping hand.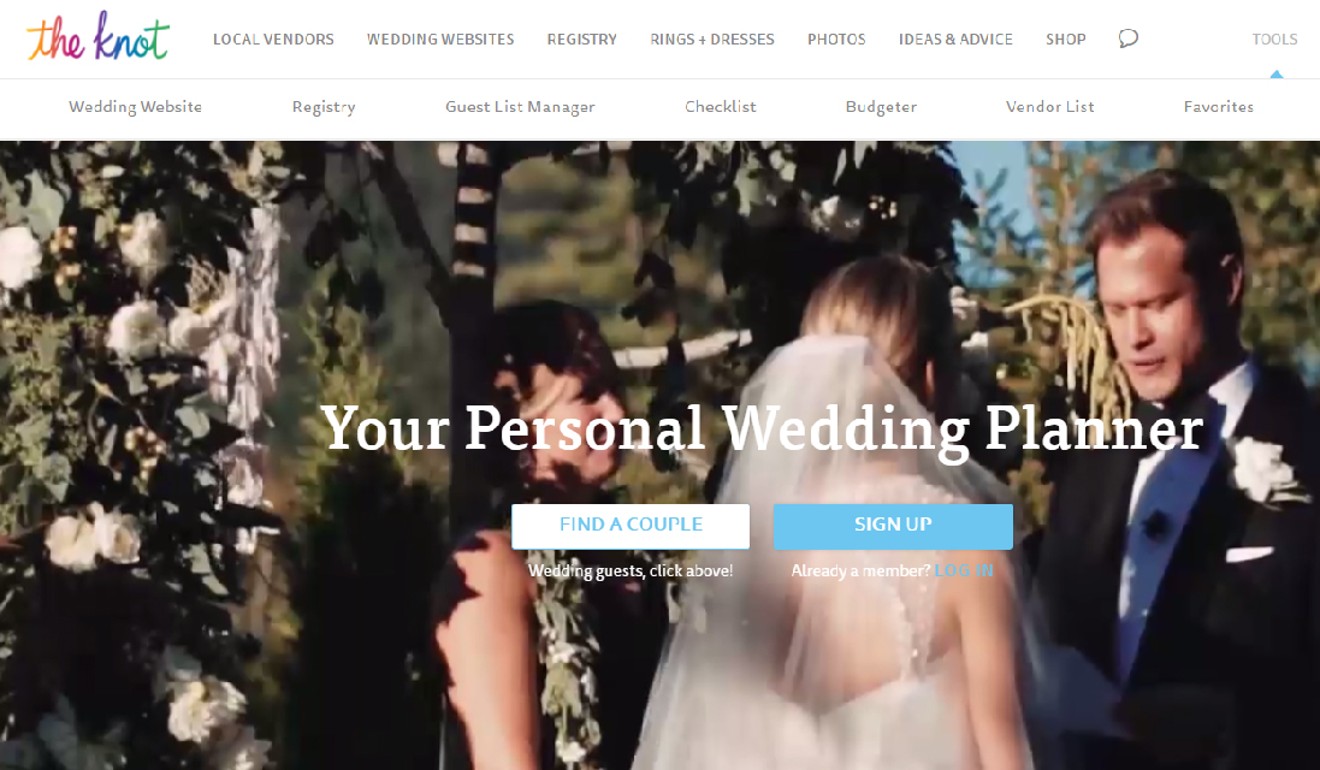 LOVERLY
What : A website that inspires your imagination and creativity about wedding themes.
How : Loverly provides innovative ideas and keeps you inspired if you don't want a conventional wedding. Its wedding experts offer inspiration for décor and tailor-make a mood board just for you to tell your wedding story. The website can bring your aesthetics to life. You can also have a discussion with your personal online wedding planners, who offer advice and etiquette tips you may need on the big day by using your smartphone.
Why : Because we all want unique and cool ideas that will make our wedding day memorable.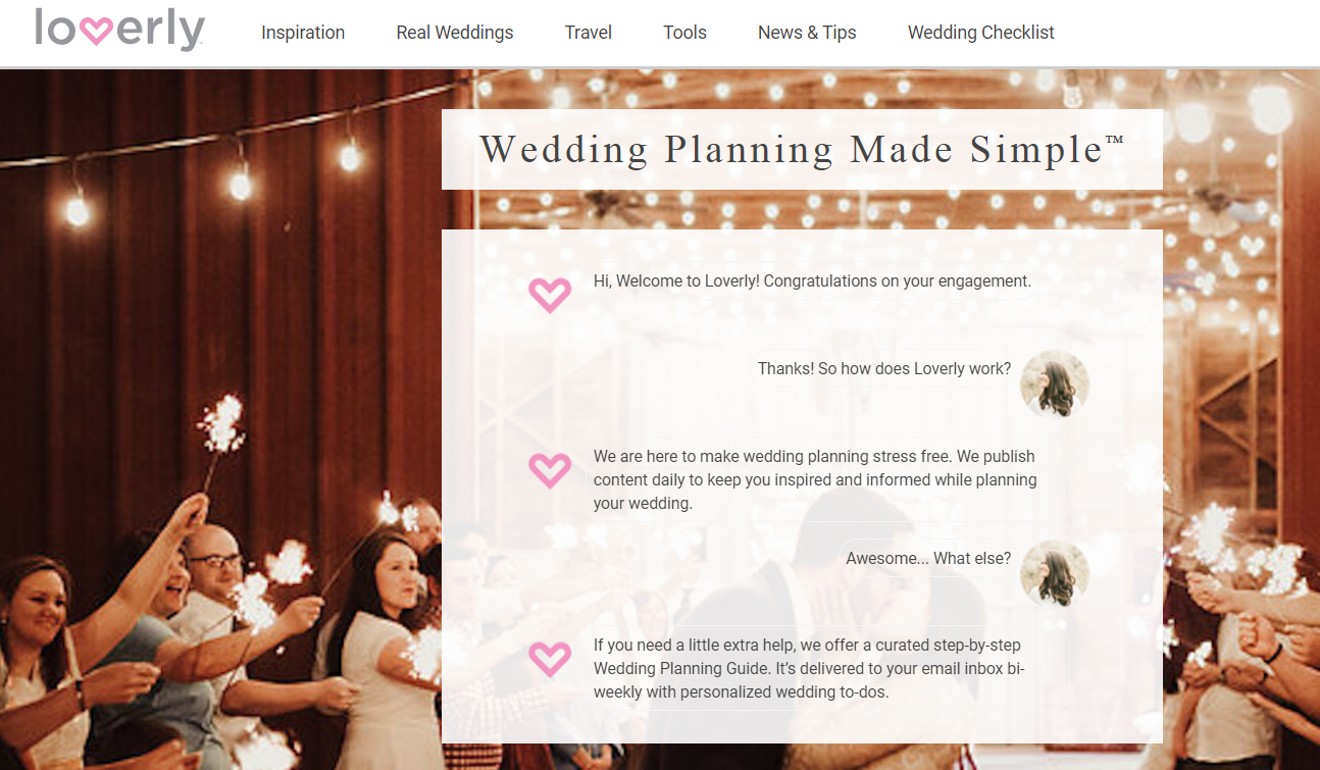 APPY COUPLE
What : A 2-in-1 stylish, multitasking wedding app and website with hundreds of themes that allow you to create personalised pages.
How : You can select designs from hundreds of exclusive themes to create a signature look for your dynamic website, upload photos, check responses, and personalise with your details. Afterwards, you can invite guests to read your uploaded stories, direct messages and feel involved when browsing your stunning customised website.
Why: Because this one-stop shop is incredibly easy to use and takes you through every step of the way.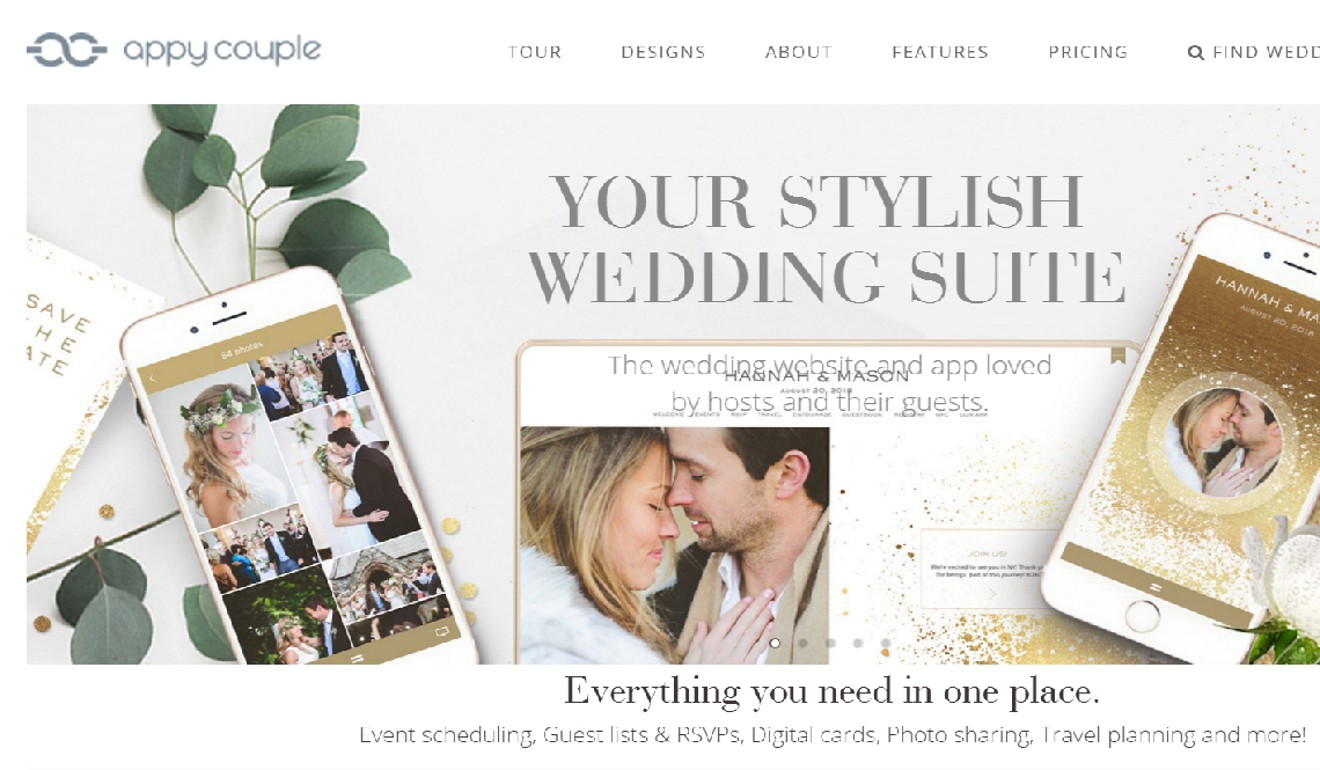 WEDDINGWIRE
What: This website is a one-stop shop with more than 3 million reviews on all sorts of wedding essentials
How: After you have categorised your topics, the website will suggest some of the best choices. For example, you can search for the best location for your wedding venue and honeymoon. Moreover, there's The WeddingWire Guide, which provides guidelines on reception settings, catering, photography and all, you name it. Don't forget to read other users' reviews before making a decision.
Why: If you want to have a perfect wedding in which every single detail meets your expectations, this is the perfect planning website for you.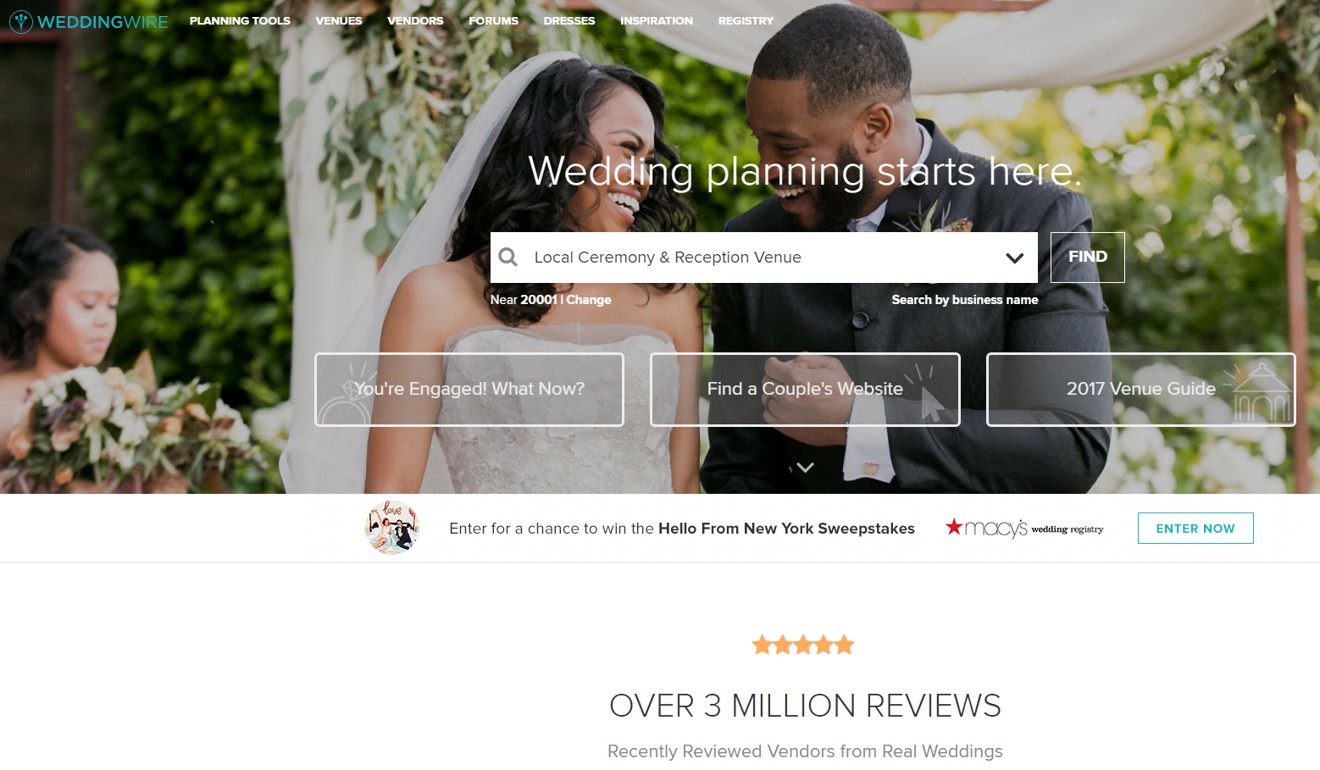 THE VENUE REPORT
What: This website helps you sort out the best venue for your wedding and after-party.
How: It functions the same way as you would reserve an Airbnb room. Filter results by region, capacity, time period and price, etc. You can get all kinds of information such as site fees and the contacts of the venues. You can also follow the popular options provided by the website. Read other people's stories for some inspiration.
Why: If you want an overseas wedding, this website can direct you without the need for a wedding planner.