Disney has finally cast its live-action remake of Aladdin, 25 years after the animated version of the movie hit the big screen in 1992. This follows a worldwide casting call that included stops in India, Abu Dhabi, Egypt and London.
Casting for Mulan: 5 Chinese actresses who deserve a shot
Although the cast has aroused heated discussion about the representation of people of colour in the film industry, Disney has made the dream come true for those who missed out on the 1992 animated classic. It also satisfies the thirst for more realistic takes on our favourite childhood stories after the live-action versions of The Jungle Book, Cinderella and Beauty and the Beast.
The film has yet to announce the cast of the villainous Jafar, the squawking Iago, the monkey Abu, and the tiger Raja but the remake will begin shooting in London in August.
Mena Massoud announced as Aladdin, Naomi Scott as Jasmine, and Will Smith as Genie in live-action Aladdin! #D23Expo

— Disney (@Disney) July 15, 2017
Here is a closer look at the three leading roles.
Naomi Scott as Princess Jasmine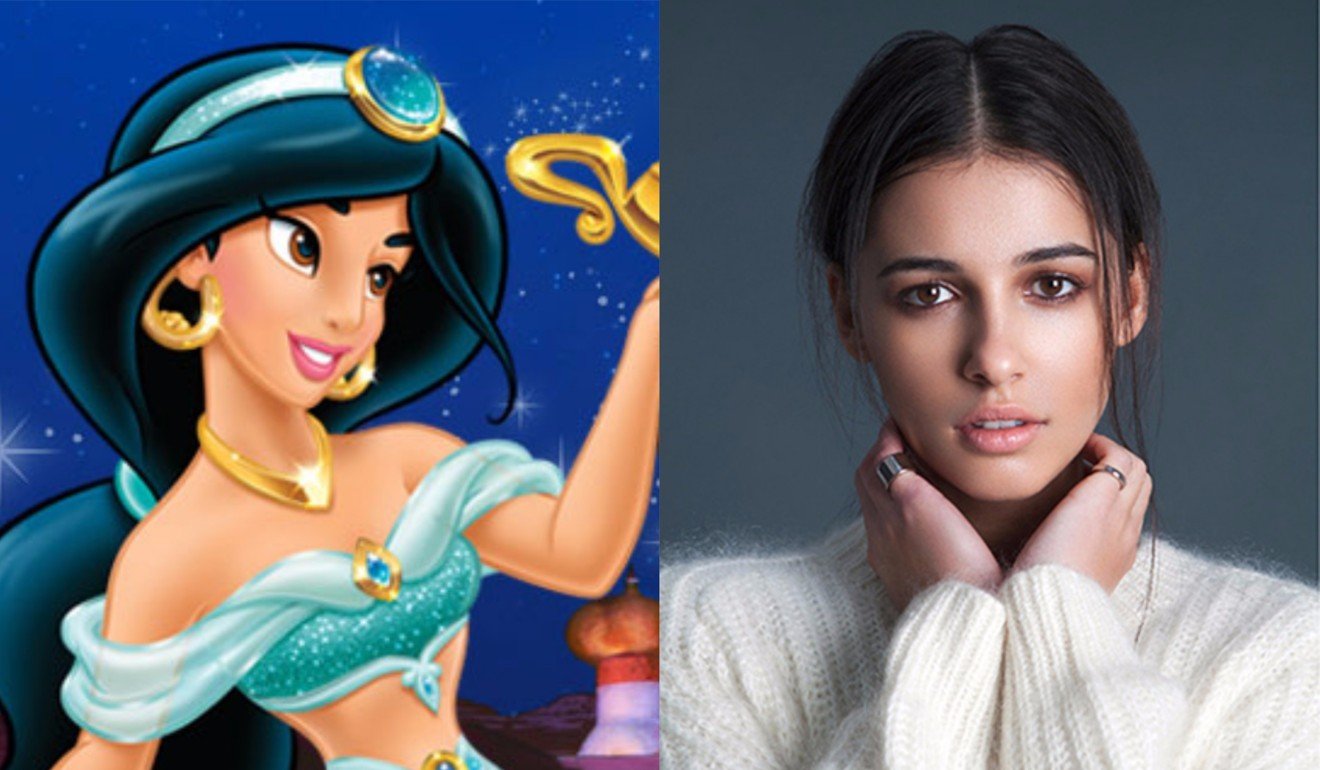 Jasmine is the sixth member of the Disney Princess line-up, after Snow White, Cinderella, Aurora, Ariel and Belle. She is a dreamer who is free-spirited, confident and kind. Naomi Scott, who is of Gujarati Indian, Ugandan and British descent, ticked all the boxes for getting the role. The English actress and singer starred in the Disney Channel Original Movie Lemonade Mouth before she played the Pink Ranger in the Power Ranger movie this year.
Mena Massoud as Aladdin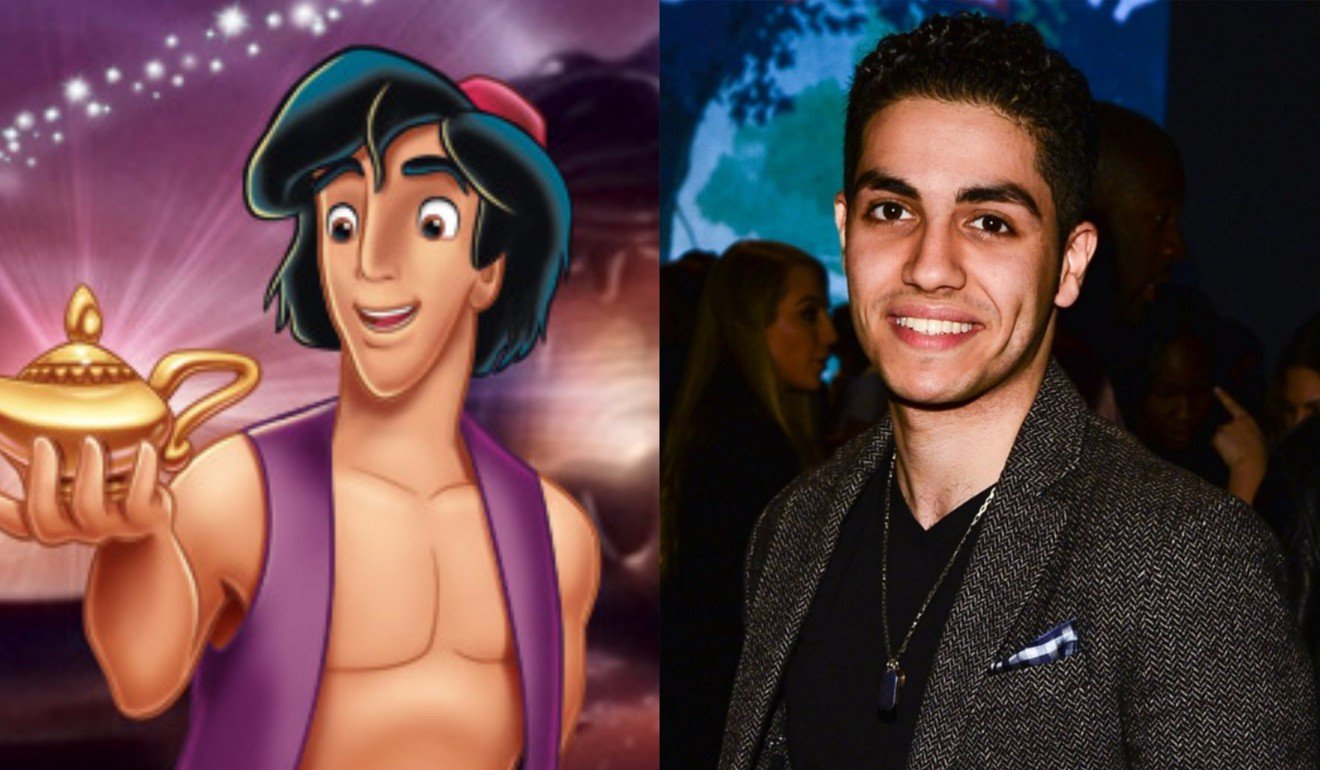 In the movie, Aladdin was initially a "street rat" wearing cream pants with a single patch covering a hole in them and has no shoes. Disney intended to have an unknown actor for such a role; therefore, it is nosurprise you haven't heard Massoud's name before. The 24-year-old Egyptian-born and Canadian-raised actor will star alongside John Krasinski in Amazon's Jack Ryan TV series before putting on Aladdin's red fez.
Disney's new 'Star Wars' land is a 24-hour immersive experience
Will Smith as Genie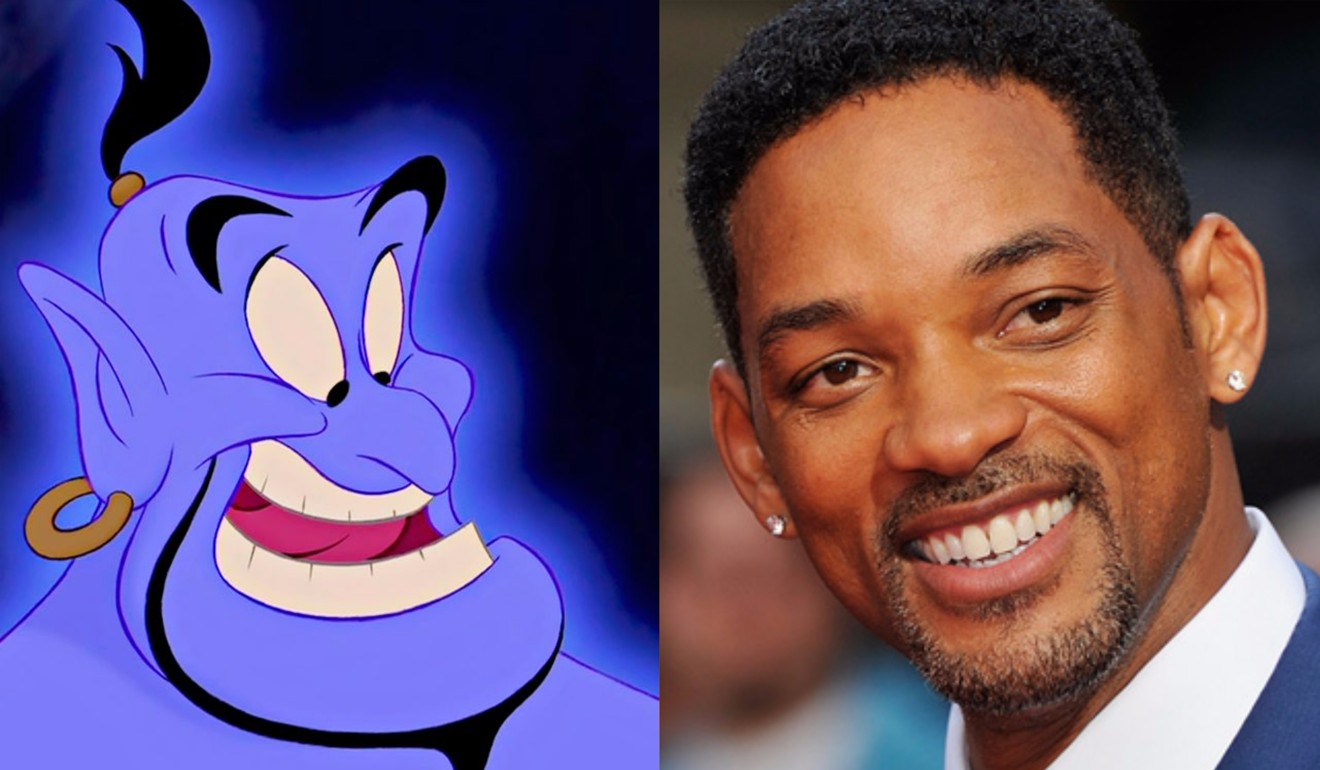 The character Genie, whose ultimate wish is to be free, is loosely based on the Genie of the lamp featured in the One Thousand and One Nights folk tale Aladdin and is one of the most powerful characters in the Disney universe. The 48-year-old Hollywood legend is not going to fit into any glowing blue costume and slip out from the magical oil lamp. Instead, he will provide the voice for the role made famous by the late Robin Williams in the 1992 cartoon version.
Aladdin is not the only live-action updates of classic animated Disney films. Keep an eye out for The Lion King, Mulan and Dumbo.