Dream Cruises, Asia's luxury cruise line under Genting Hong Kong, has launched two packages that allow couples to celebrate their weddings and wedding anniversaries with photo shoots on board the new 151,300-tonne Genting Dream, which has been home-ported in Hong Kong since last November.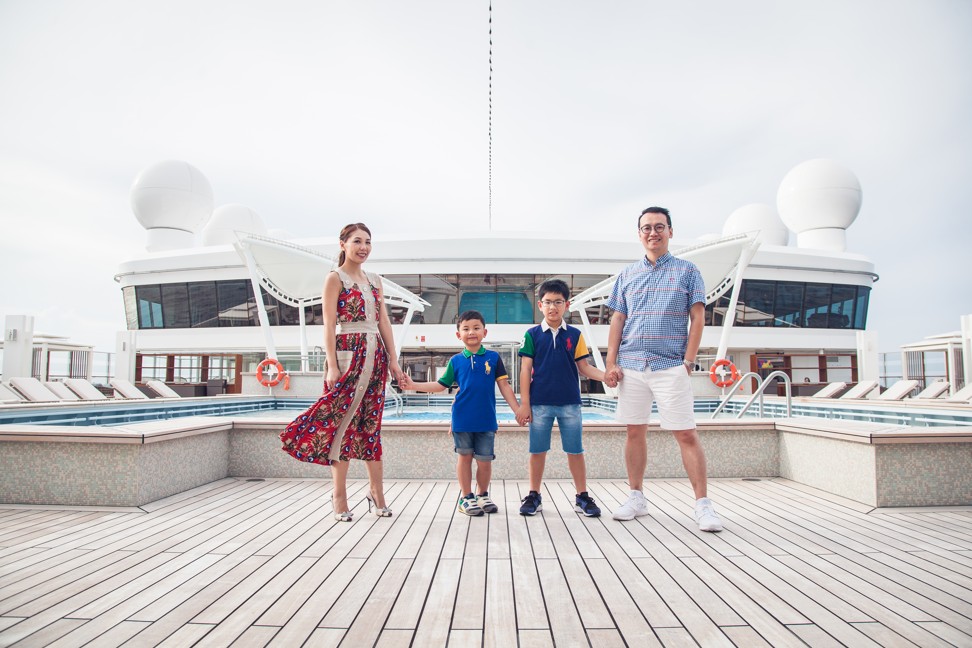 According to Christine Li, head of Marketing for China and Hong Kong and senior vice-president of Dream Cruises, says cruise travel has great potential for development in Hong Kong because of the city's small size and limited tourist attractions. Also, geographically, many of Asia's popular travel destinations can be reached from Hong Kong within a week's sailing time, including Taiwan, Japan, Korea, Sanya, Vietnam and Manila. Cruise travel is also suitable for large groups, and for friends and family to spend time together.
Li says because cruise travel has a romantic image among Hongkongers, the company has always wanted to find a good partner to explore new products such as photo shoots for weddings and wedding anniversaries, which is an ideal gift from children to their parents.
Partnering with Take My Hand, a local and overseas wedding specialist under Travel Expert, Dream Cruises has launched two photo shoot packages for weddings, wedding anniversaries, graduations and family gatherings.
These include a three-day, two-night weekend programme on September 15, with prices from HK$949 to HK$3,349 per person for the photo shoot package, and HK$1,650 to HK2,850 for the cruise.
There is also a six-day, five-night programme from October 8 to Okinawa and Miyakojima in Japan, with the price starting from HK$1,949 to HK$4,399 per person for the photo shoot package and HK$3,920 to HK$6,090 for the cruise.
The photo shoot packages generally include indoor and outdoor photo shoots, photo albums and photo CDs. For weddings and wedding anniversaries, the packages also include make-up, hair-dressing and accessories for ladies; a wedding certificate presented by the ship caption; free rental of wedding gowns, and accessories for men are also available during the promotional period.
All friends and relatives travelling with the couple are invited for group photos, and also themed parties when the wedding certificate is presented.