Celina Jade has been making the headlines this week. The Hong Kong actress' latest work, Wolf Warrior 2, just became China's biggest ever box-office hit.
After 12 days of screening, the film grossed a whopping 3.4 billion yuan (HK$4 billion) on the mainland by the end of Monday, dethroning Stephen Chow's fantasy film The Mermaid (2016) as the biggest mainland box-office hit.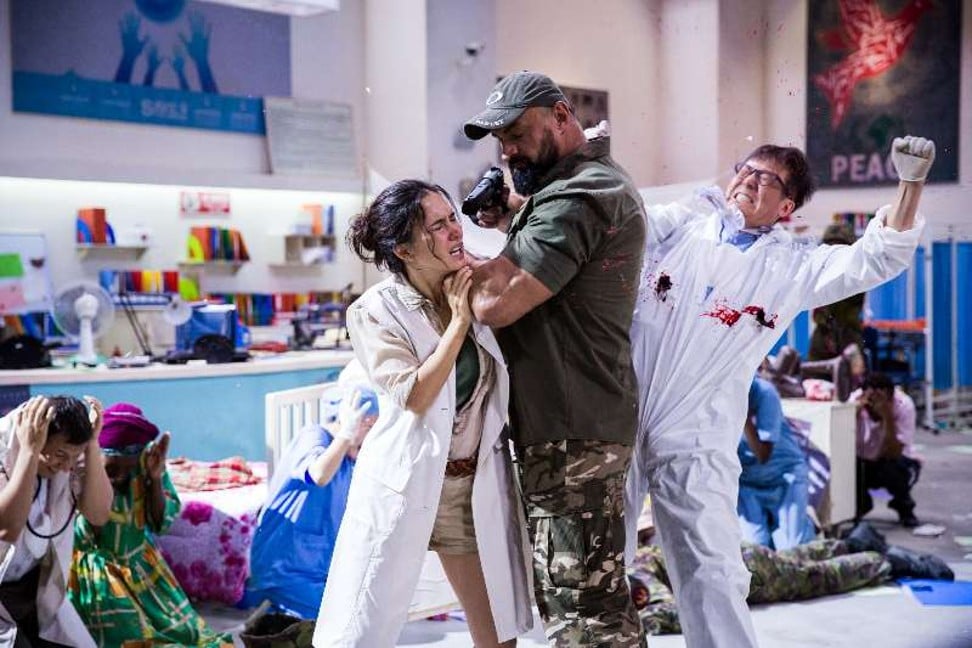 "It's an incredible project because even though it's a Chinese-invested movie, we've got Hollywood quality action and production," says Jade, citing the film's action director Sam Hargrave of Captain America-saga fame. "It's a totally different kind of configuration from the past."
Where was Wu Jing before Wolf Warrior 2? Five Hong Kong directors who helped the martial arts actor become a star
Jade might not be on everyone's radar until now, but the Hong Kong-born actress has already garnered a stellar portfolio, spanning from Hong Kong movies to Hollywood productions.
Her passion for films and action began at an early age. Her father, Roy Horan, is a famous action star who worked with veterans such as Jackie Chan and Bruce Lee.

Prior to Wolf Warrior sequel, she's best known for her role in The CW's superhero TV series titled Arrow. She has been working with Wolf Warrior 2 co-star Wu Jing since 2008. They both starred in the action flick Legendary Assassin.
After being on Arrow's permanent cast for three years (2013-2016), Jade, who is also a singer, wants to focus on films this year. She will be starring in Jesse Johnson's crime thriller Triple Threat.
"Again although it's a Hollywood movie, it features three Asian lead actors," Jade says. "It's a really fun action movie. You'd really be rooting for the underdogs in this film."
Even though more film projects are coming her way, Jade says she won't necessarily turn down TV offers.
"It really comes down to the stories and the characters," she says. "I'm not really interested in playing decorative Asian roles."
Why Michelle Yeoh, Daniel Wu, and other Asian film actors are hitting small screens