The phrase "on the rocks" takes on a whole new meaning as whisky distillery Glenmorangie partners with Renovo Hardwood Bicycles to create the world's first bike made from whisky casks.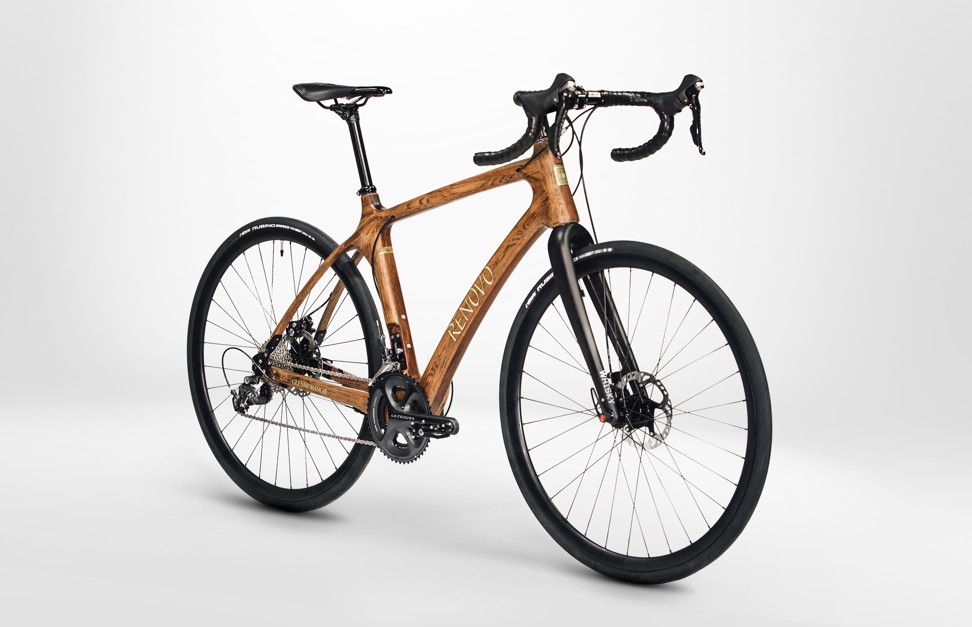 This is the second partnership in Glenmorangie's Beyond the Cask series, which celebrates the brand's casks by creatively repurposing the wooden staves. In 2016, the brand worked with British eyewear designer Finlay & Co to create limited-edition sunglasses. This year, the brand is thinking bigger – literally.
"This pioneering collaboration with Renovo brings new life to the casks which inspire our whisky," says Dr Bill Lumsden, Glenmorangie's director of distilling and whisky creation. "Each one of these limited-edition bicycles is a fitting celebration of our expertise in wood and shared passion for creativity."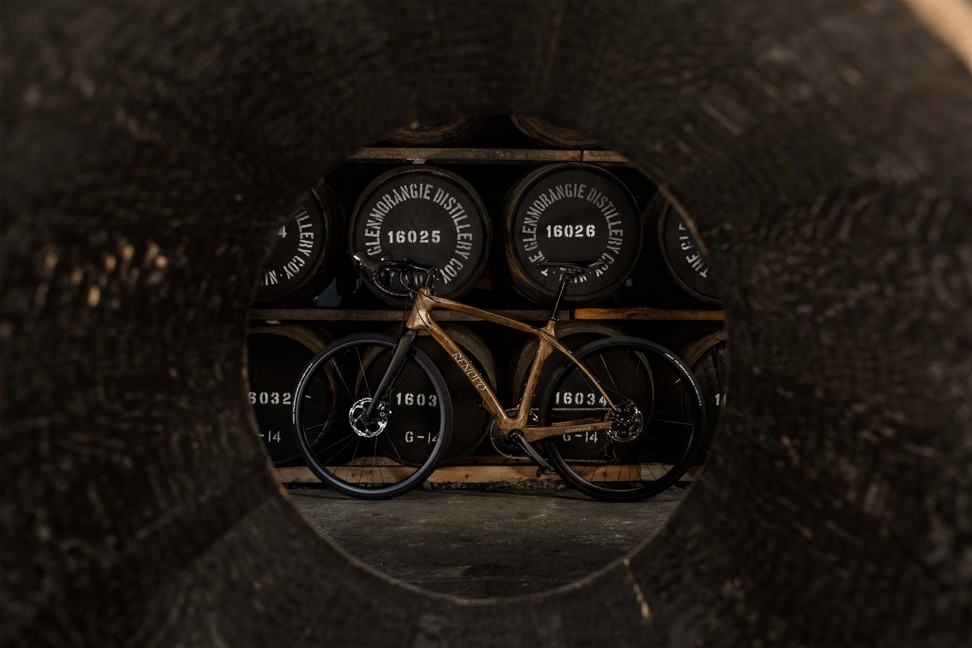 Why fans of single malts shouldn't dismiss blended whiskies
Renovo CEO Ken Wheeler discovered more than a decade ago that the woods used in historic wooden aircraft had impressive vibration damping and fatigue resistance. He came up with the idea of creating a hollow wooden bicycle frame, which would offer the rider a smoother ride with a lightweight yet durable vehicle, and in 2007, Renovo launched its first wooden bicycles.
This pioneering collaboration with Renovo brings new life to the casks which inspire our whisky
"Renovo is dedicated to honouring wood in the creation of our bicycles, engineered to perfection for a smoother ride," Wheeler says. "These beautiful machines, uniquely fashioned from Glenmorangie's staves, will inspire anyone with a taste for innovation."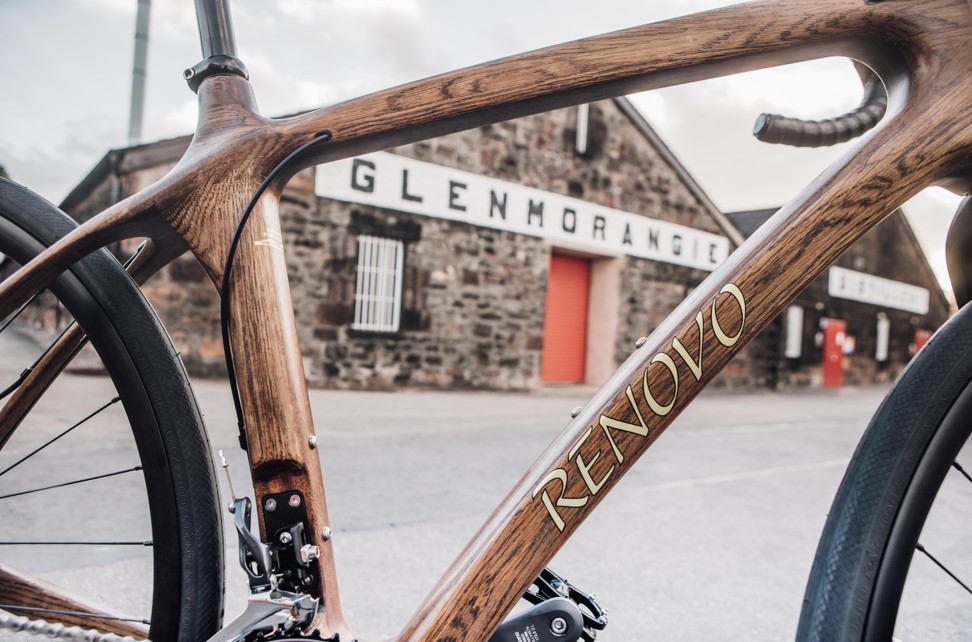 While many distilleries fill casks up to five or six times for whisky maturation, Glenmorangie is known for only using each cask twice. The used casks are then shipped to Renovo's workshop in Oregon, where the staves from the casks are kiln-dried before having the charred surfaces smoothed away for the crafting process. Each frame takes more than 20 hours to create, and the craftsmen incorporate the oak from about 15 of the cask staves with a darker sapele wood chosen for colour contrast. When creating the frame, these wood experts take into account the trapezoidal shape of each stave and the curve of the cask in the frame's down and top tubes.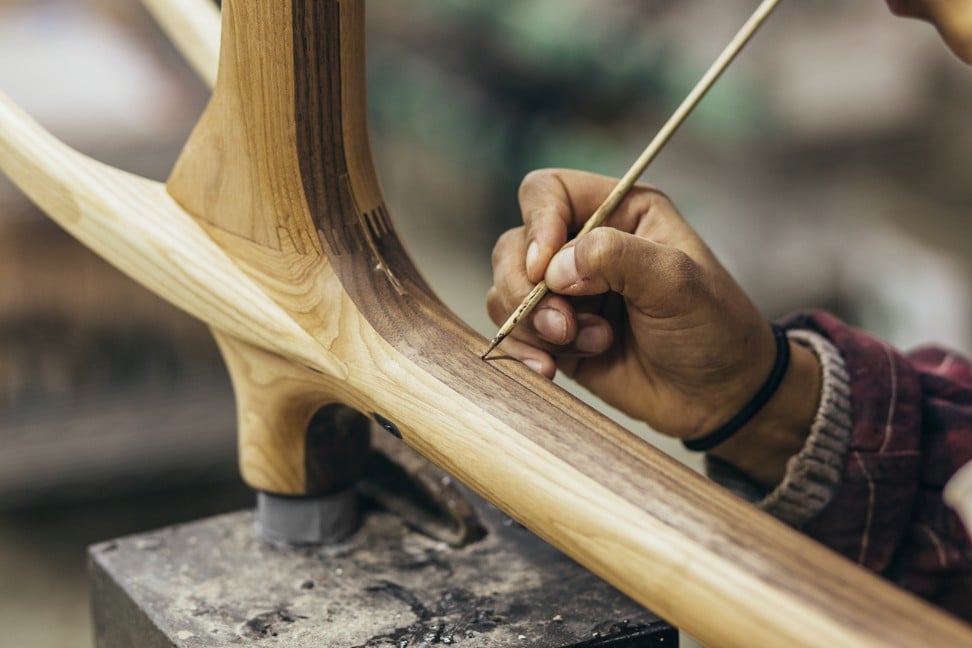 The Glenmorangie Original bikes are priced at US$6,950, and feature Renovo's signature "longbow" seatstays for increased comfort on rough roads. The stock 700x28mm tyres can be swapped for hardy alternatives up to 40mm wide for even rougher rides. The special Launch Edition has a Shimano Ultegra mechanical shifting and hydraulic braking system, a full-carbon thru-axle fork, Velocity wheels and a lightweight FSA cockpit.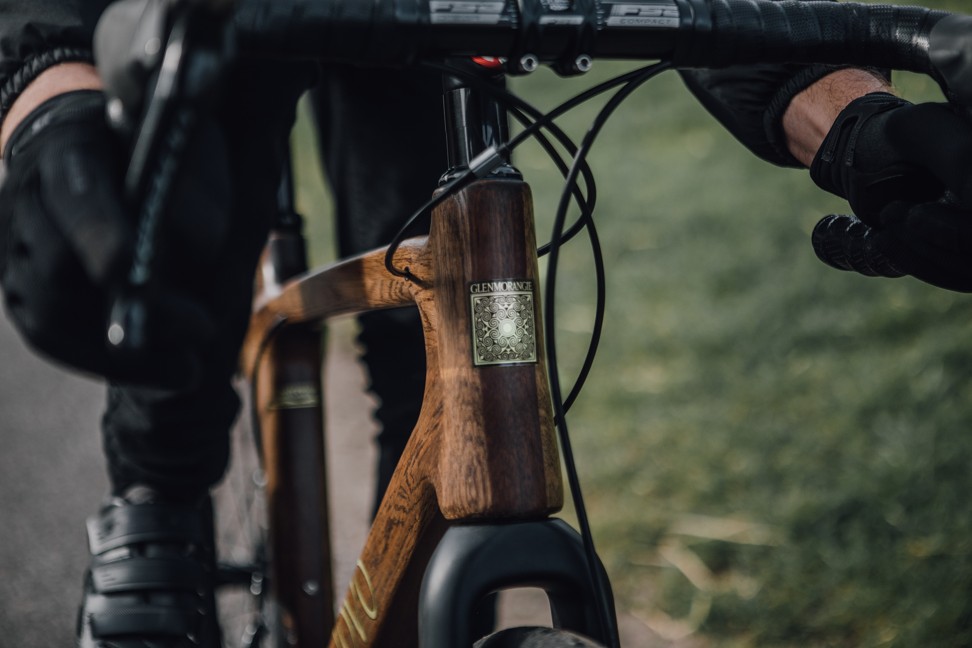 For bike lovers, here are the full specs:
Flat+Wide "Longbow" seat stays engineered to optimise vibration damping and stiffness
Lightweight, hollow chain stays
27.2mm seatpost for maximal compliance
Long wheelbase enhances stability and vertical compliance
Tapered head tube, PF30 bottom bracket, front and rear thru-axles all increase stiffness under power
Disc brakes offer superior stopping power on long descents
Full carbon, tapered steerer tube fork with fender mounts
Frame is fender and rack compatible
28-40mm tyre compatibility
Available in Small, Medium and Large sizes
Launch Edition specifications:
Shimano Ultegra 6800 Shifting and Braking Systems
Custom 28-spoke Velocity Aileron Comp Wheels
FSA Energy Handlebar, Stem and Seatpost
Vittoria Rubino Pro 700x28mm tyres
Selle Italia XR Gel Flow Saddle
Lizard Skins DSP Bar Tape
Weight: complete build - 21.75lbs (9.86kg)