Creative director Anthony Vaccarello loves dramatic entrances. To top the crane with neon-lit YSL logo he showed last year, Vaccarello called in Paris' iconic Tour Eiffel for help this season.
The show took place at Trocadero – a favourite spot for tourists to view the Eiffel Tower. The Parisian icon sparkles every night at 8pm, when the show was expected to start, which explained the request for guests to arrive 15 minutes before the show to be seated.
The hustle was worth it. Models strutted down the runway – with sparkly Eiffel Tower as the background in possibly Vaccarello's best collection for the heritage maison.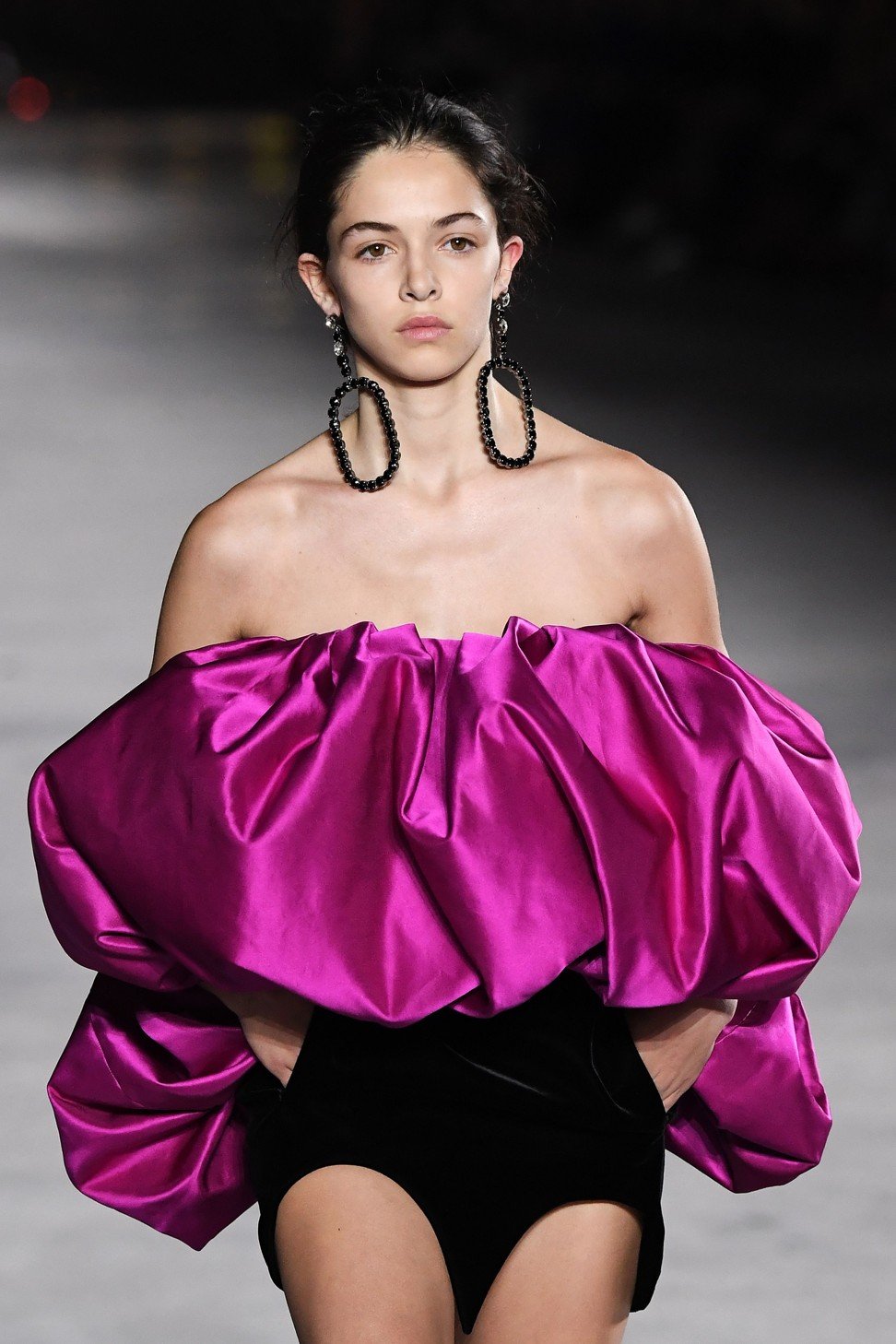 For the spring-summer 2018 collection, Vaccarello dived into Yves Saint Laurent's archives to reference and revive the house's most celebrated and iconic looks such as the cocoon bridal dress inspired by Russian nesting dolls, the lavishly embroidered haute couture jackets inspired by Van Gogh and the exotic references from Yves' Marrakesh-inspired styles.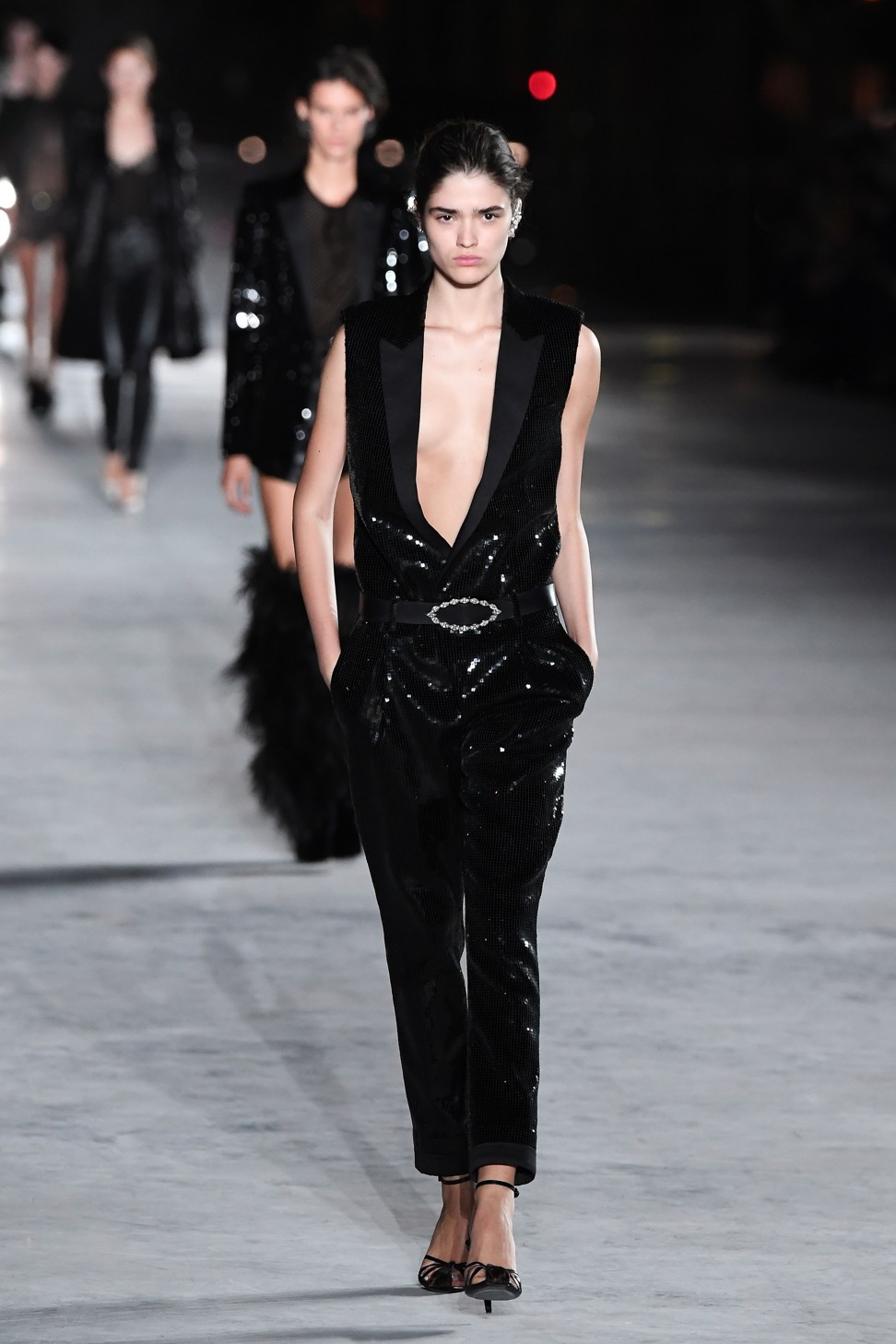 Vaccarello, however, is his own man. His unmistakably sensual and sexy aesthetics cast the house's classics in a new light.
"The Saint Laurent woman is a traveller who reaffirms her complex personality, full of a subtle tension," says the designer. " She's a dark angel with a sensual allure and drapes herself in black-sequinned dresses, shining like the asphalt after the rain."
Vaccarello's angels trotted down the runway in barely-there leather hot pants (a lot of them) matched with billow silk blouses, tulle tops accentuated with gold-coin dot prints and crochet tops that echoes the Marrakesh references.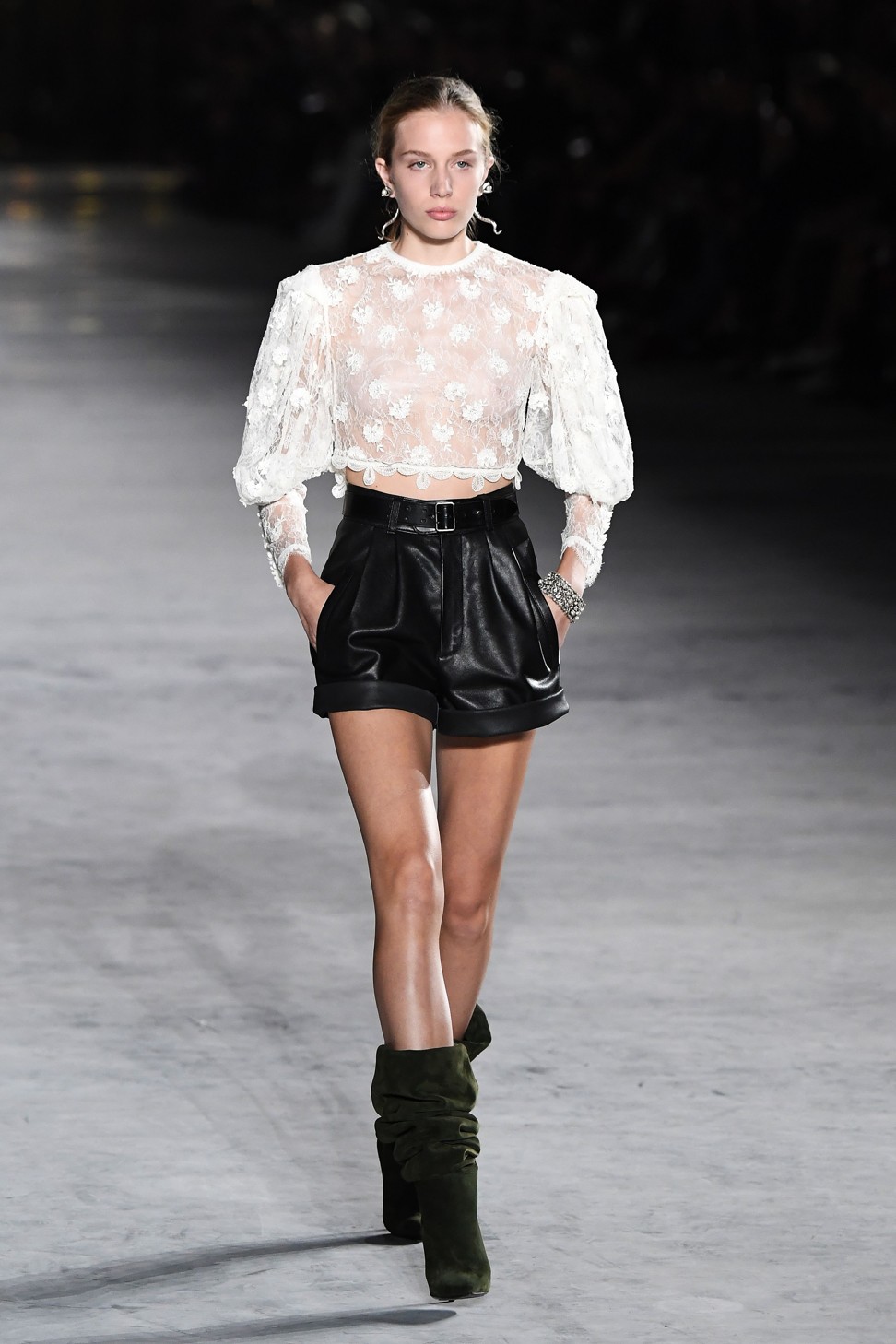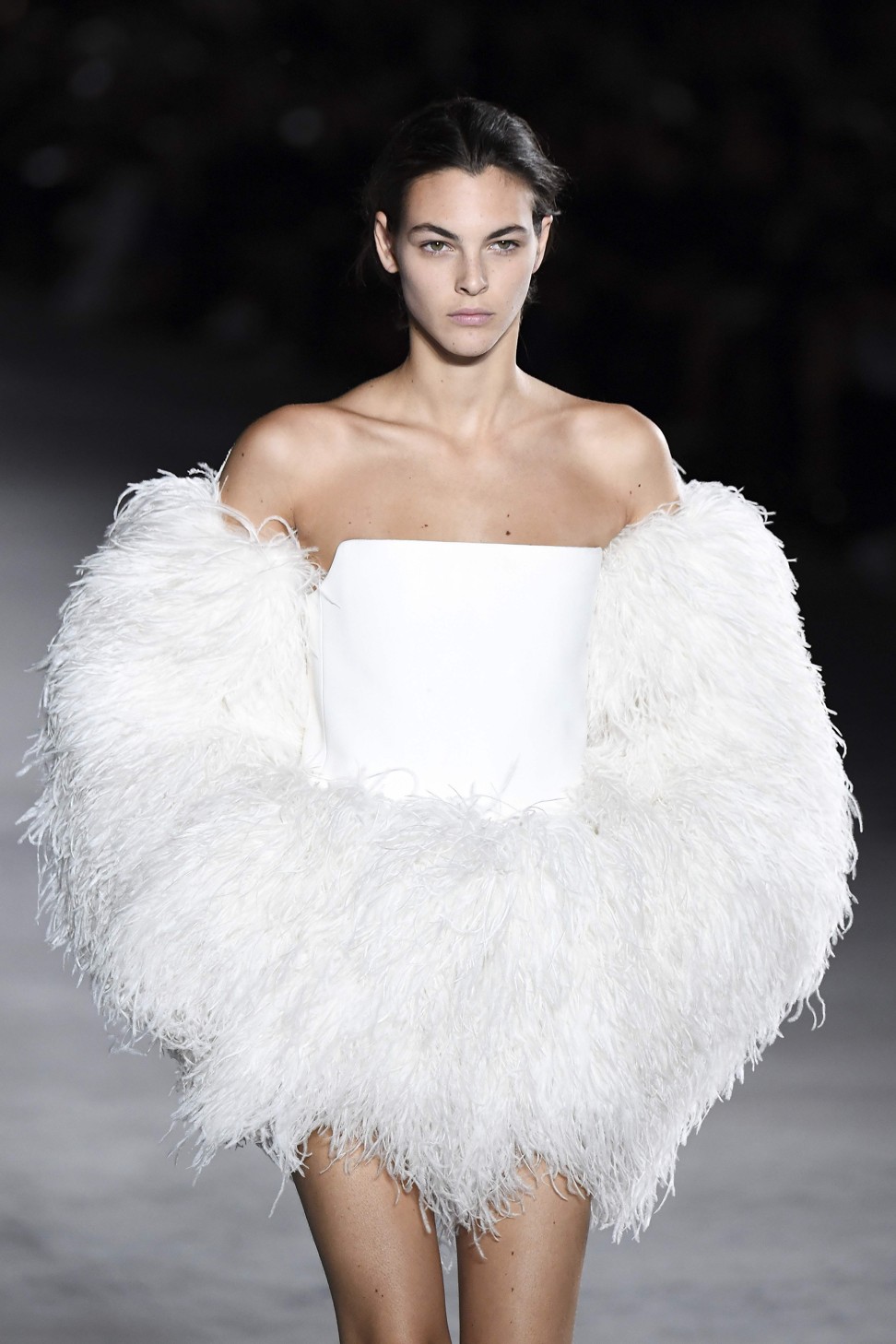 Following the series of Bohemian-kissed daywear, evening wear with voluminous silhouettes was shown – with plenty of ready-for-party tops and skirts ballooned with ostrich feathers, sequins, and tulles. These lavish statements are bound to turn heads at any party. A wedding dress made a rare appearance at the show – a mini dress with jagged asymmetrical hemlines and cocooned top.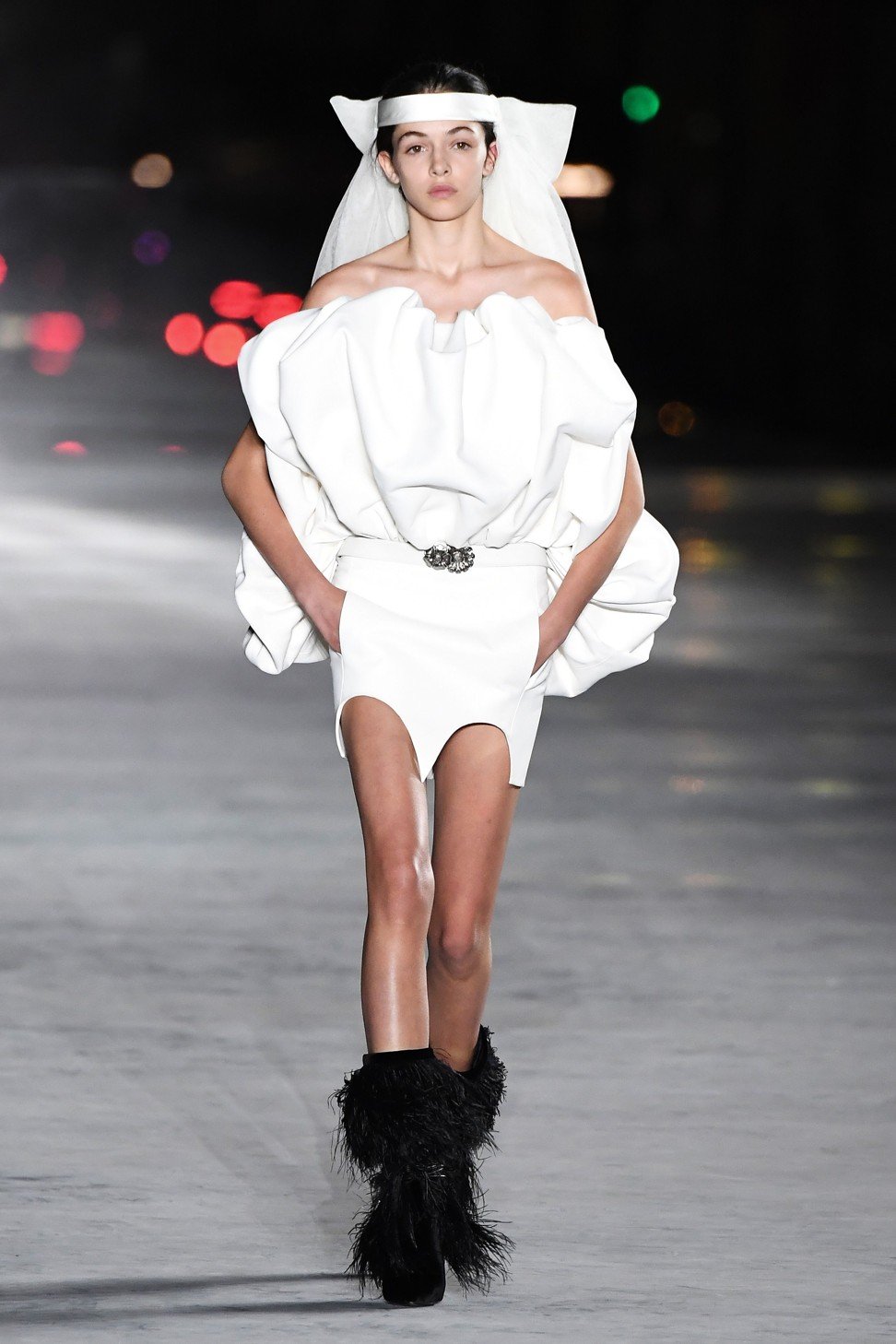 Autumn-winter 2017's most-talked-about crystal-embellished slouchy boots which were previously seen on Rihanna and Madonna return in a new version coated with layers of feather which will surely become next season's shoe swag.
Being at the helm of one of Kering Group's top sales drivers, Vaccarello continues to leads with much more than party dresses.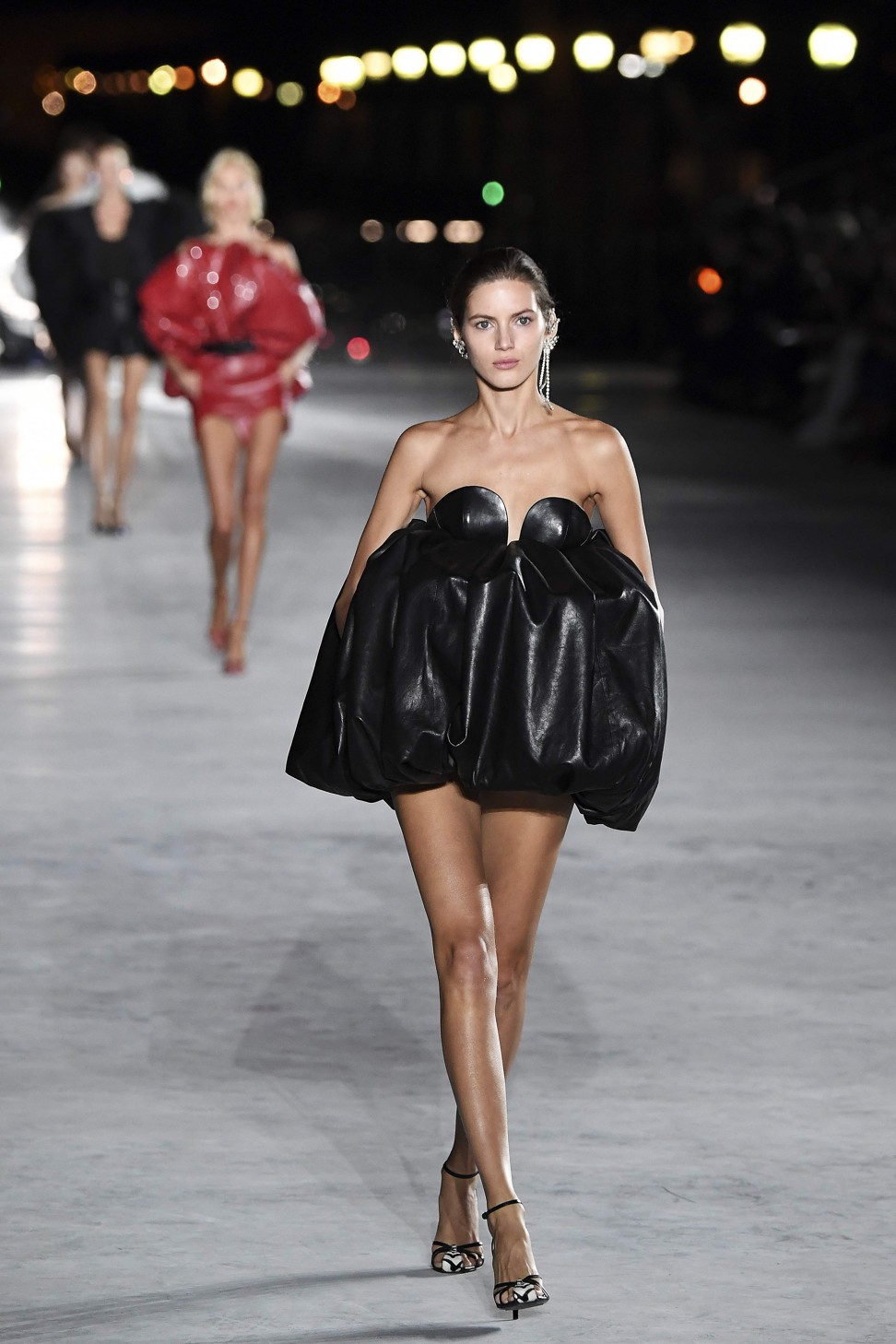 WATCH THIS SPACE
STYLE is on the ground at this season's Paris Fashion Week. We'll be bringing you sneak previews, exclusive interviews, designer debuts and street style stars
Live Instagram updates from Paris Fashion Week
For more on Paris Fashion Week SS18, follow STYLE on Facebook, Instagram and Twitter