Bombardier is scaling back its ambitions to build jetliners for the world's airlines by relinquishing control of its C Series aircraft programme to long-time rival Airbus.
The deal marks a move away from what had been touted as the crown jewel of Canada's biggest aerospace company before it was tarnished by cost overruns and trade disputes.
With the future of the C Series now up to Airbus, the Montreal-based manufacturer is likely to sharpen its focus on private jets and trains – two businesses with higher margins.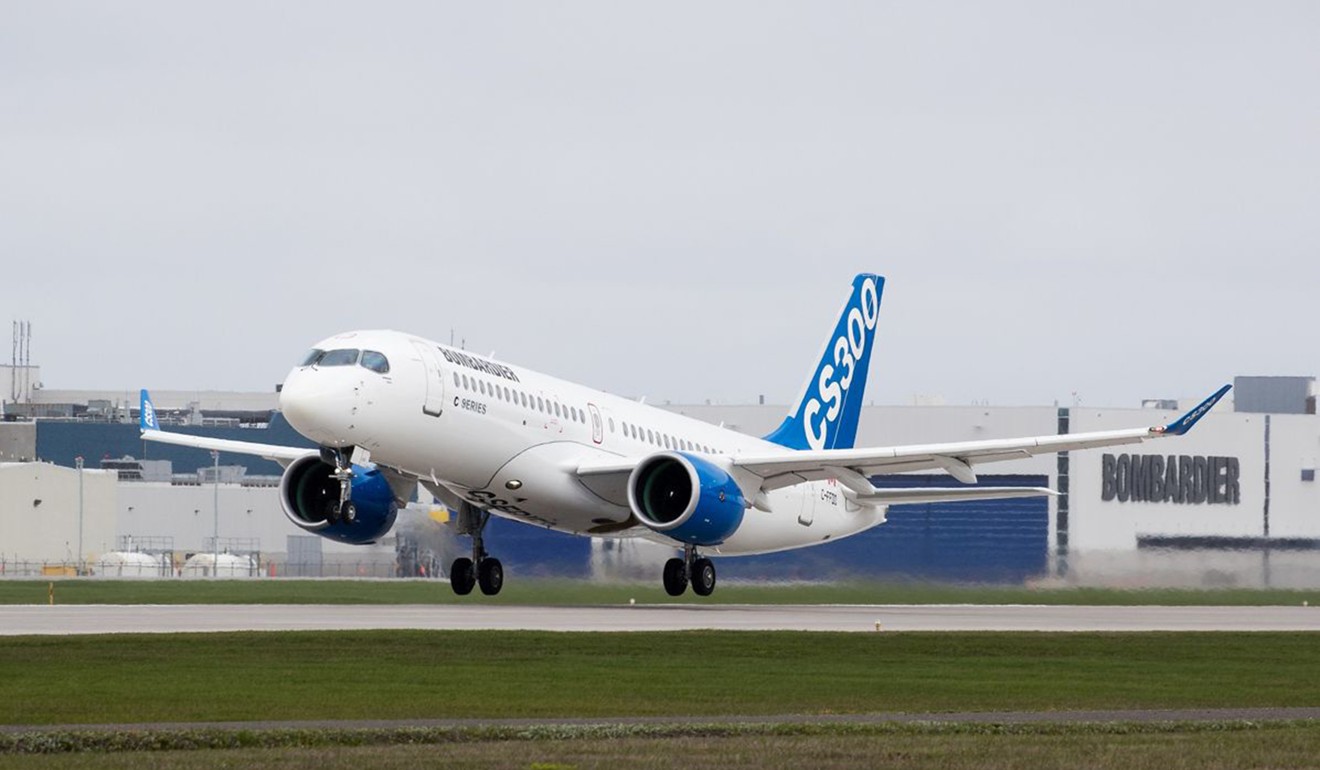 "This is Bombardier opening the door to the transition away from commercial aviation,'' says Karl Moore, a professor of management strategy at Montreal's McGill University.
"I'm not sure they had much of a choice. Surely they will have interesting opportunities in executive jets and trains, and they can reinvest in those.''
Private business jets have been Bombardier's most profitable division, while commercial aircraft, weighed down by losses tied to the development of the C Series, ranked among the company's worst-performing.
Why private jets are now more affordable
Bombardier's commercial unit includes older products, such as the CRJ regional jet and the Q400 turboprop.
The C Series is Bombardier's biggest and most expensive commercial jet programme, often billed by the company as a "game-changing"aircraft with superior economics and fuel efficiency.
The deal with Airbus gives the European planemaker majority control with a 50.01 per cent stake.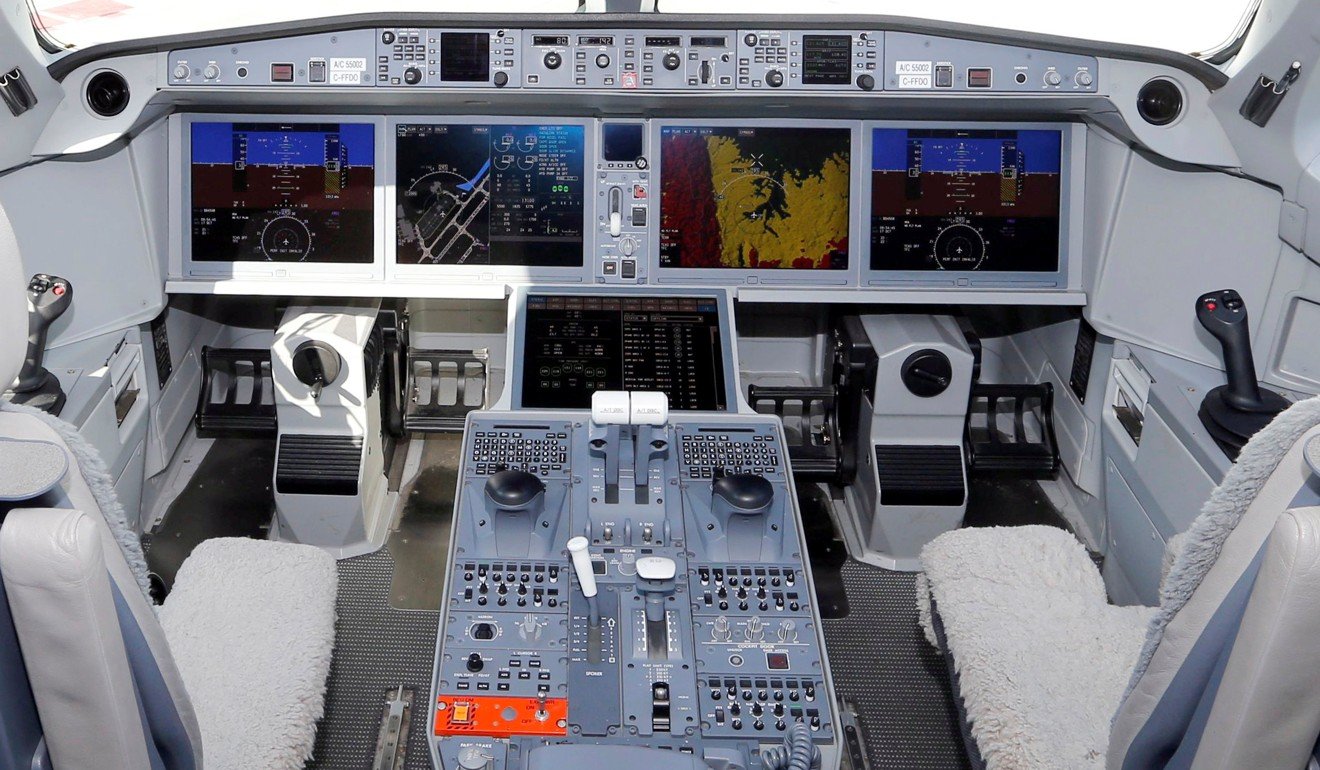 Bombardier will retain about 31 per cent, and the Quebec government will hold 19 per cent.
Regional commercial jets contributed the bulk of Bombardier's revenue during the 1990s, but orders eroded over the last decade as its Brazilian rival Embraer captured market share with newer models. Sales have also slowed for turboprops as its European rival ATR, partly owned by Airbus, offered cheaper and lighter products.
As business has lagged behind in commercial aviation, trains and business jets promise growth. Deliveries of luxury jets are forecast to rebound in 2018, and with Bombardier about a year away from starting shipments of its biggest-ever private aircraft, the Global 7000, prospects in that segment are rising, Cam Doerksen, an analyst at National Bank Financial.
First luxury private jet tour from Hong Kong heads to Kenya and Tahiti
"The business jet market is at a cyclical low with deliveries, and Bombardier has a brand new aircraft coming to market in a year," he says. "This constitutes [an] upside for the stock."
Bombardier's train segment is also poised to show improvement. The manufacturing unit has been hobbled by well-publicised delays on major projects such as tram deliveries to Toronto. The company is now working to improve profits, in part through cost cutting and more factory specialisation. The train business bore the brunt of a company plan, announced a year ago, to eliminate 7,500 jobs globally.
Bombardier also remains open to rail partnerships after missing out on teaming up with Germany's Siemens, which picked Alstom as its partner.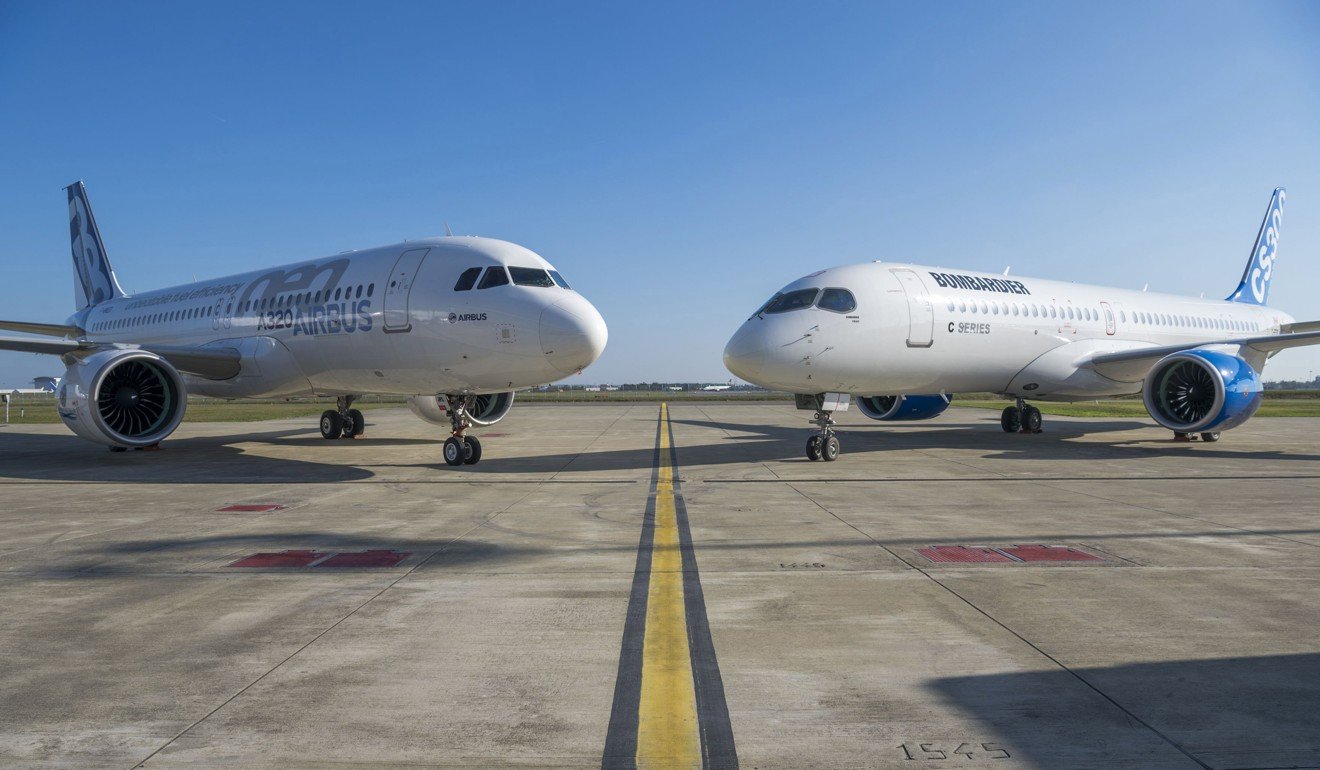 "We will continue to explore opportunities on the train side," Alain Bellemare, Bombardier's CEO, said on Monday after the announcement of the Airbus agreement.
"Rail is a core business for them," said Doerksen, adding that there would be opportunities for deals at some point, but in the meantime they would continue to work on margins.
Whether commercial jets also remained a core business had yet to be seen, he said.
Regardless, Bombardier's joint venture with Airbus allows the company to extract more value from its C Series jets by capitalising on the marketing muscle and supply chain economics that Airbus will bring.
The move prompted Doerksen on Tuesday to raise his 12-month target price on Bombardier stock to C$3.50 (HK$21.8) a share from C$3. The company's widely traded Class B stock jumped 15 per cent to C$2.73 in Toronto trading on Tuesday – the biggest one-day increase since March 2016.
Doubling value
Airbus' involvement could more than double the value of the C Series programme after the deal closes late next year, John Di Bert, the chief executive officer, said on Monday. The company currently values the business at US$2 billion.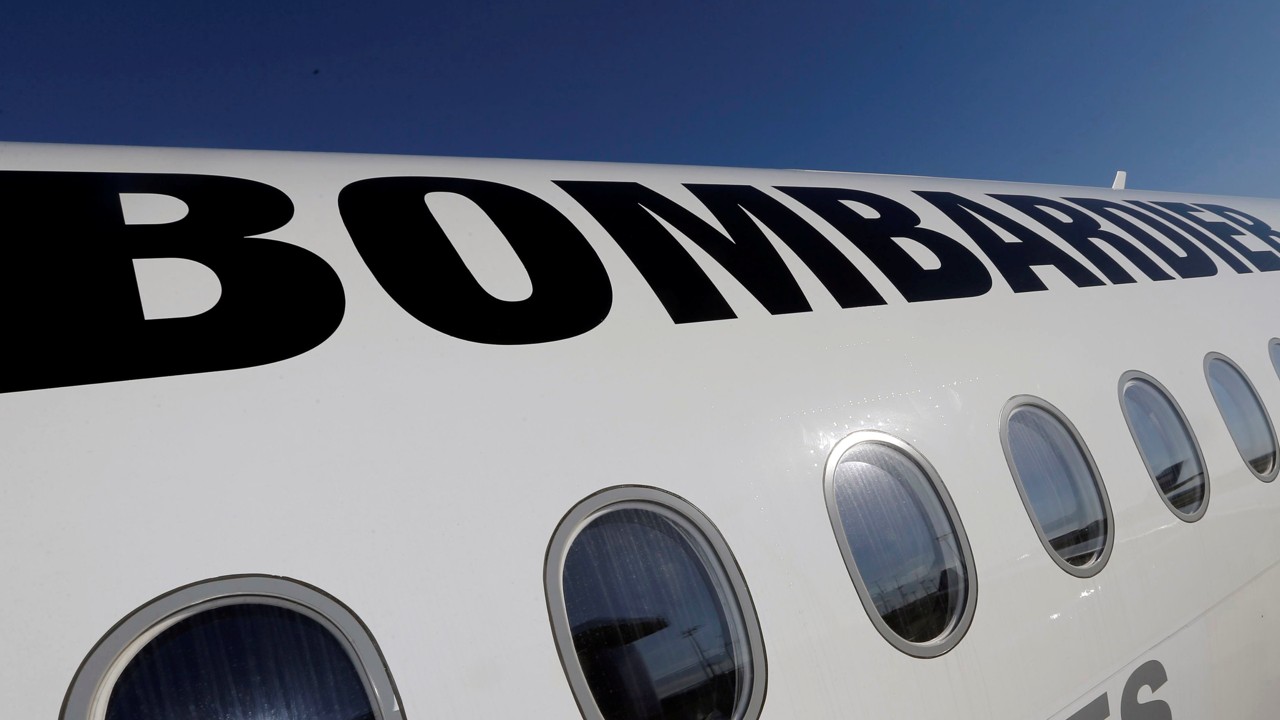 Airbus is paying no upfront cash for its majority stake, and will have the right to buy out its partners after seven and a half years – an option the France-based company said it would probably exercise.
"Yes, Airbus is getting a great deal here, but the value for Bombardier could be much higher than if they continued to go it alone," Doerksen said. "People viewed the C Series as an ongoing cash burn. This removes all of that uncertainty."
Peek inside the luxury Boeing tailored for the world's richest
The jet programme played a major role in recent years in saddling Bombardier with almost US$9 billion of debt. The C Series entered service in July 2016, two and a half years late and more than US$2 billion over budget. Bombardier's most recent figure put the development cost at about US$6 billion.
The deal with Airbus "does some good things for Bombardier", Chris Murray, an AltaCorp Capital analyst in Toronto, said. "[Overall], you are trading a majority stake in a US$2 billion pie for 31 per cent of a US$4 billion pie, and you have de-risked the company."