Hong Kong is home to new exhibitions featuring contemporary ink art – an area that is becoming increasing popular with international collectors. Earlier in October, a record price was paid for a piece of art by the late modern Japanese calligrapher Inoue Yuichi.
His 1966 ink-on-paper, Dream, was sold for HK$1.5 million (US$192,060) at the Contemporary Ink Art: Confluence auction held by Sotheby's Hong Kong. Katherine Don, head of contemporary ink art at Sotheby's Hong Kong, said the successful bid was nearly four times the original estimate. The total price paid for artworks during the auction, including buyers' premiums, was HK$17.95 million.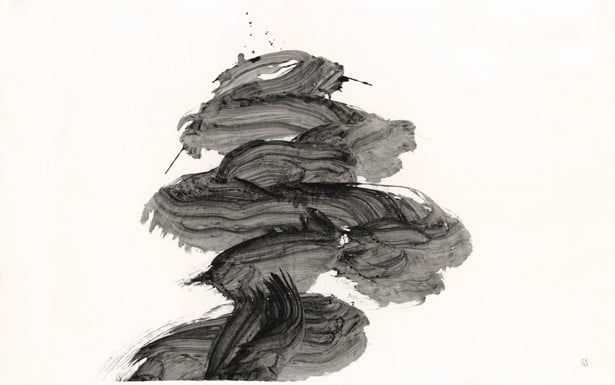 In May this year, Chinese artist Qin Feng's West Wind and East Water sold for HK$1.98 million – the highest price among artworks that went under the hammer for nearly HK$17.7 million – during the Chinese Contemporary Ink auction held by Christie's Hong Kong.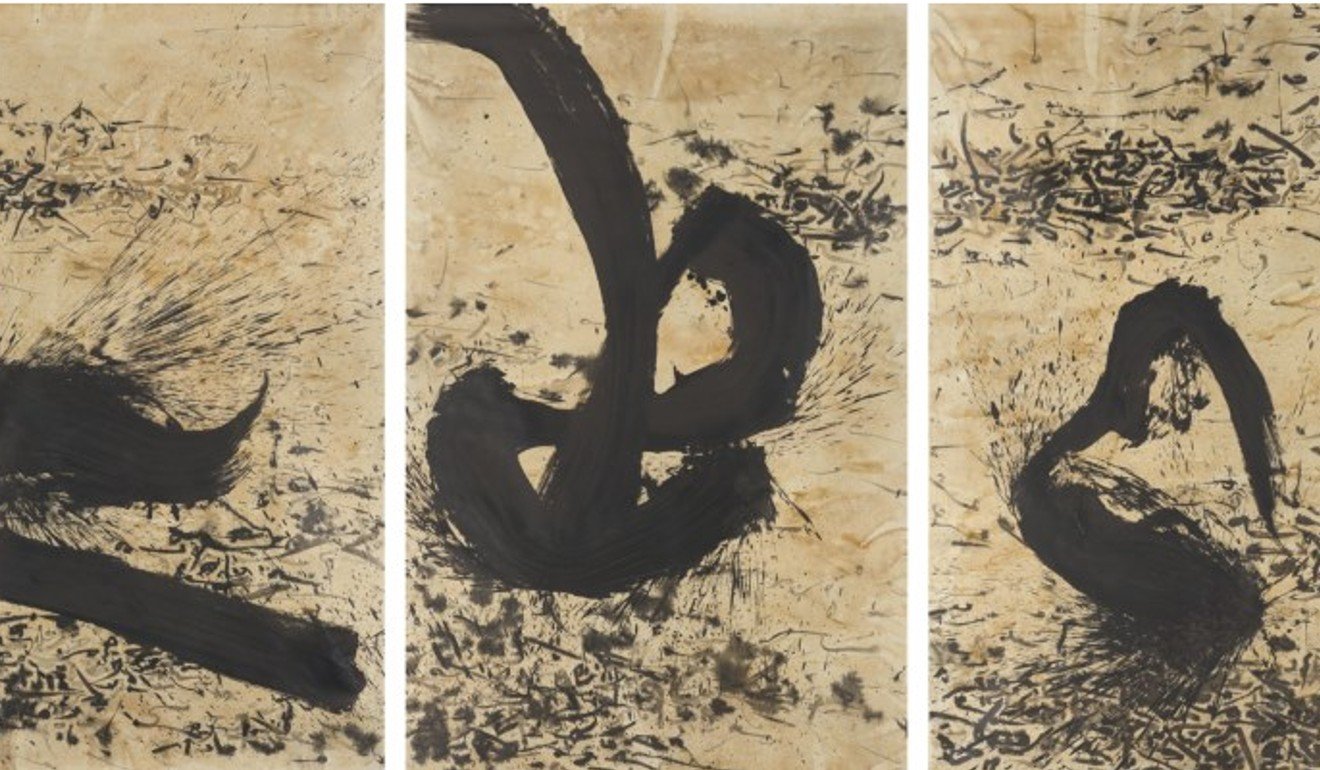 These sales illustrate the increasing interest in contemporary ink art, although both prices are dwarfed by the HK$180 million paid at auction in 2013 for Chinese contemporary artist Zeng Fanzhi's painting, The Last Supper.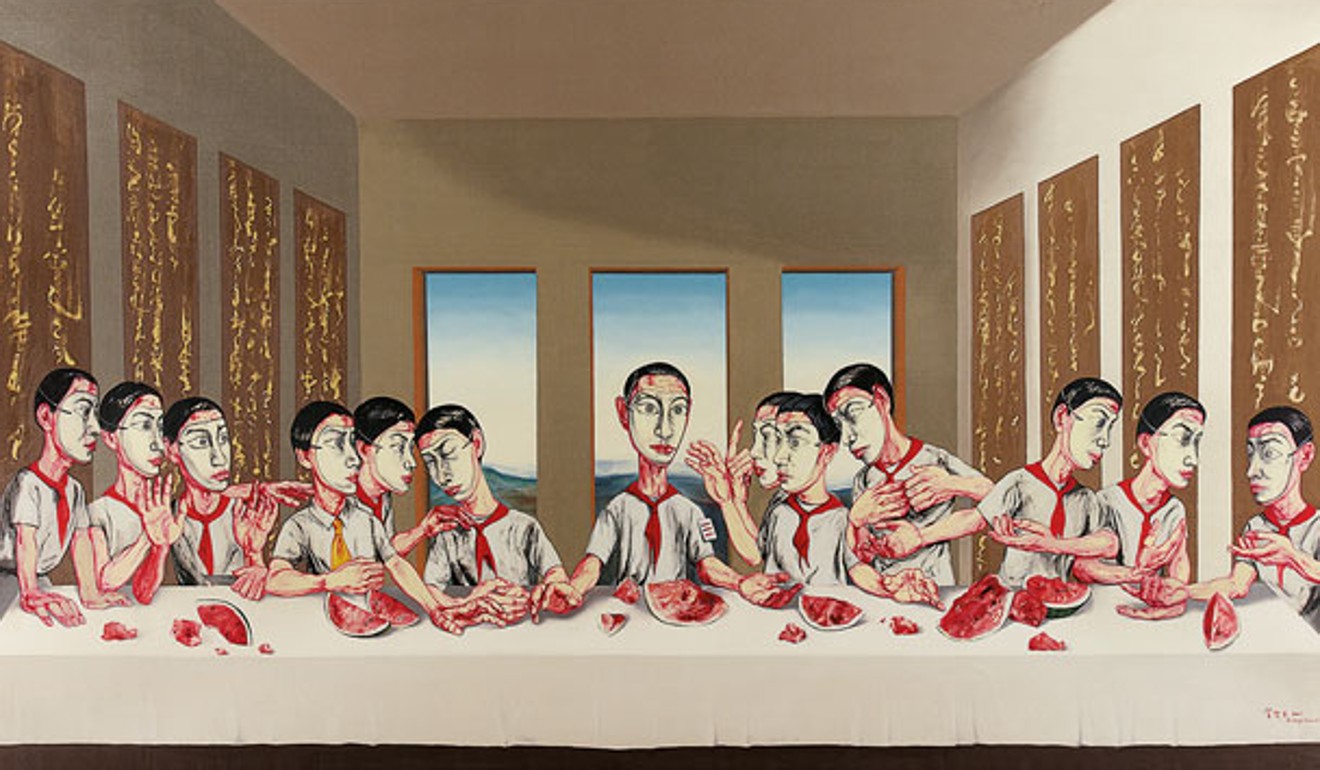 Although the market for contemporary ink artwork is still in its infancy, an increasing number of Hong Kong auction houses, galleries and museums are now hosting exhibitions to cater to the growing number of collectors and enthusiasts.
"In each of our curated thematic auctions we continue to attract new buyers from around the world – on average, one in five buyers are new to Sotheby's," Don says. "This is very exciting for growing the awareness for such an important cultural part of art history today."
The line between traditional and controversial art is blurred as radical artists seek ways to voice their dissent
The selling exhibition, Eternal Water, presented by Sotheby's Hong Kong until October 30, is focusing on the works of the acclaimed Hong Kong-based painter Wucius Wong over the past six decades.
Another exhibition, The Weight of Lightness: Ink Art at M+, at the M+ Pavilion, runs until January 14, and examines the diverse changes and developments that have taken place over the past 60 years.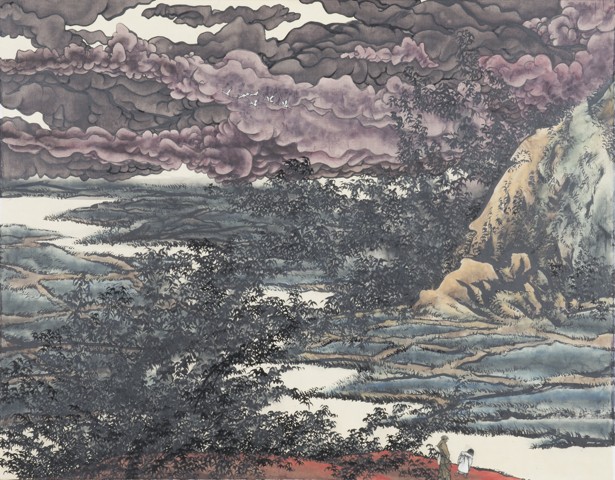 "Ink, the principle medium in Asian visual art and the hallmark of Asian cultural identity, has remained an active source of inspiration in contemporary art practice," Lesley Ma, curator of the Ink Art of M+, says. "Since the mid-20th century, many Asian artists have examined the content, practices, and concepts of traditional ink art – most commonly represented by calligraphy and landscape painting – to develop new expressions and techniques suitable for their time and personal experiences."
For those interested in contemporary ink art, there are five contemporary ink artists who shouldn't be missed:
Liu Kuo-sung
Born in 1932 in Taiwan, Liu, now 85, is regarded as the father of Chinese modern ink paintings and a pioneer of Chinese modernist art. He experimented with abstract oil painting before turning to ink painting in 1961.
In 1971 he moved to Hong Kong, where he spent the next years teaching to the Chinese University of Hong Kong, before moving back to Taiwan.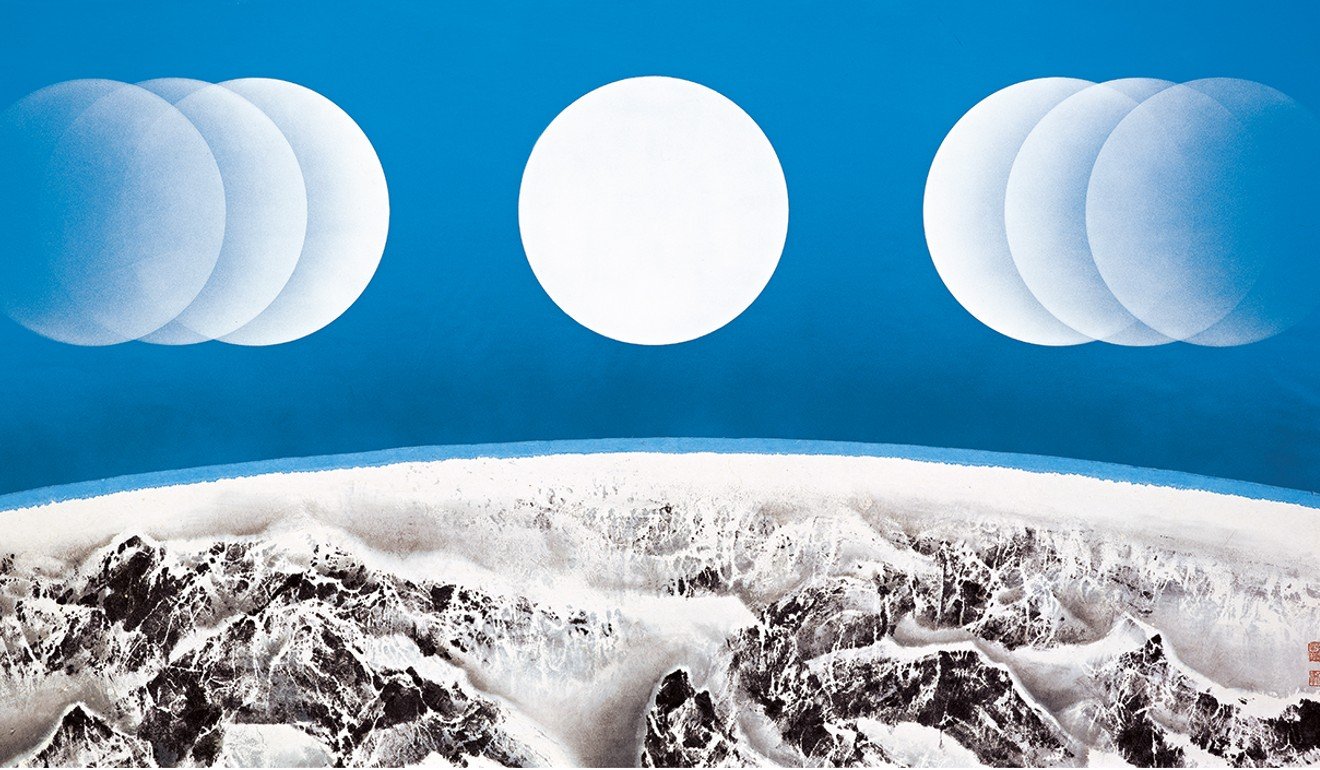 The works of Liu, who retired in 1999, are considered significant for combining ink painting with collage and applying ink and colour on special paper.
He helped develop special techniques, including shuitou or "water rubbing", where patterns made by dropping ink into water are copied onto paper, and zimo or "steeped ink", where ink paintings made on a hard surface are coping onto paper.
Wucius Wong
Wong, 81, celebrated ink painter and proponent of the Hong Kong New Ink Movement. Under the tutelage of Lui Shou-kwan, who was a master of Chinese ink painting and an important figure in the development of Hong Kong art, Wong began studying the art form in 1955. His works are easily recognisable through the landscape and geometric motifs.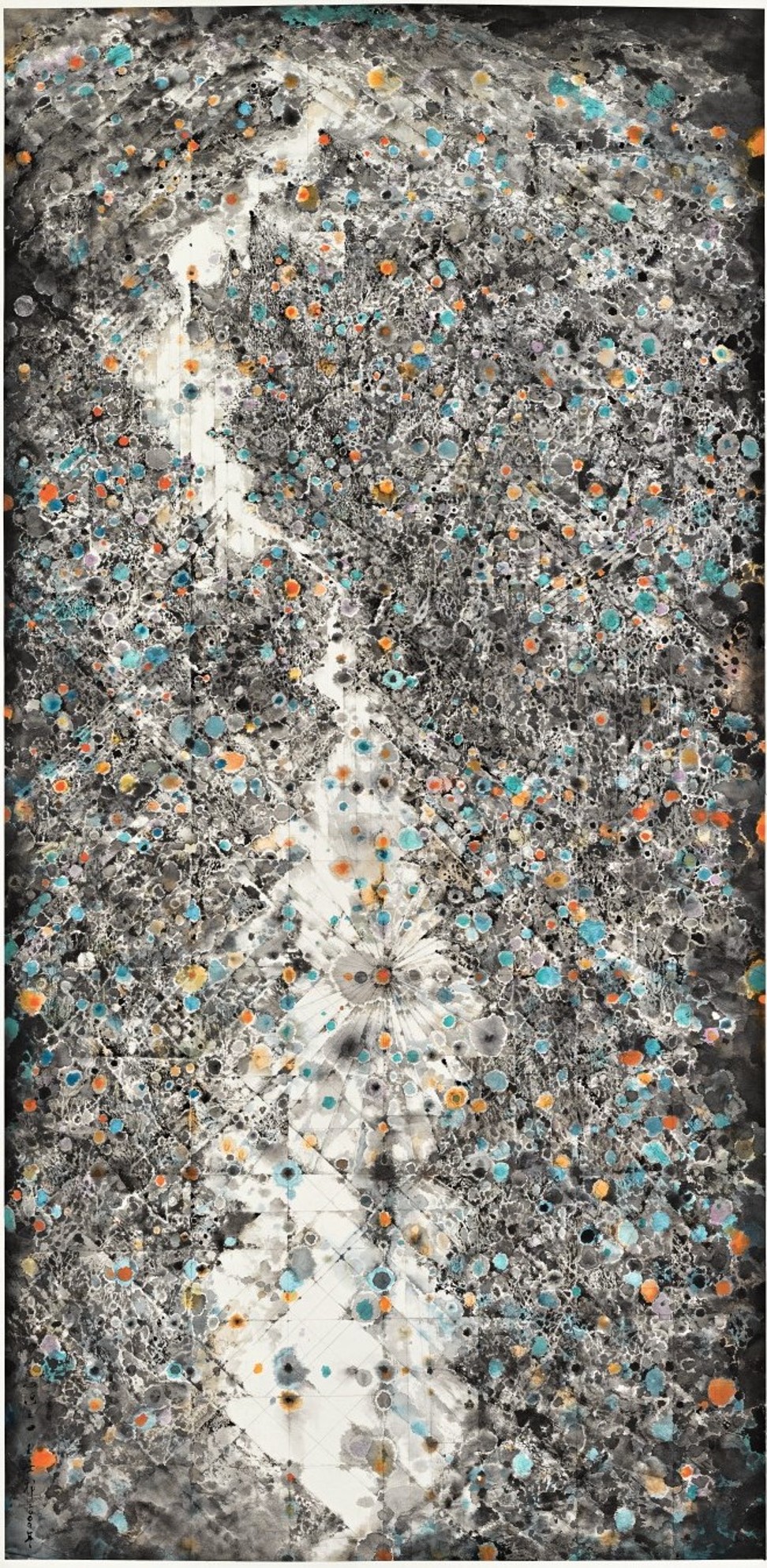 Wong has received numerous honours for his far-reaching influence on contemporary ink art, including the Bronze Bauhinia Star from the Hong Kong Government in 2007.
Why South Korea's monochrome painting movement is the art world's latest obsession
Inoue Yuichi
The late Japanese avant-garde calligrapher, who died aged 79 in 1985, was a master of ink artwork. He combined Eastern and Western philosophies that focused on questions of beauty and artistic taste.
He also explored man's primitive impulses regarding the conflict between authority and everyday life. His work and influence is compared with that of artists such as Americans Franz Kline and Robert Motherwell and the Belgian Pierre Alechinsky.
Li Jin
Semi-naked figures and food have prominent roles in the witty paintings of contemporary Chinese life by Li.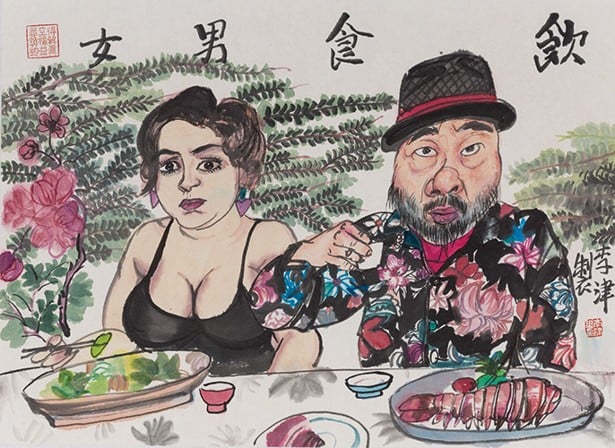 The paintings by Li, born in Tianjin in 1958, often focus on everyday primal urgings such as vanity, hedonism and conspicuous consumption.
New generation of experimental Chinese artists reflect a globalising world
Gu Wenda
Wenda, who was born in 1955, is a Shanghai-born artist who now lives and works in New York.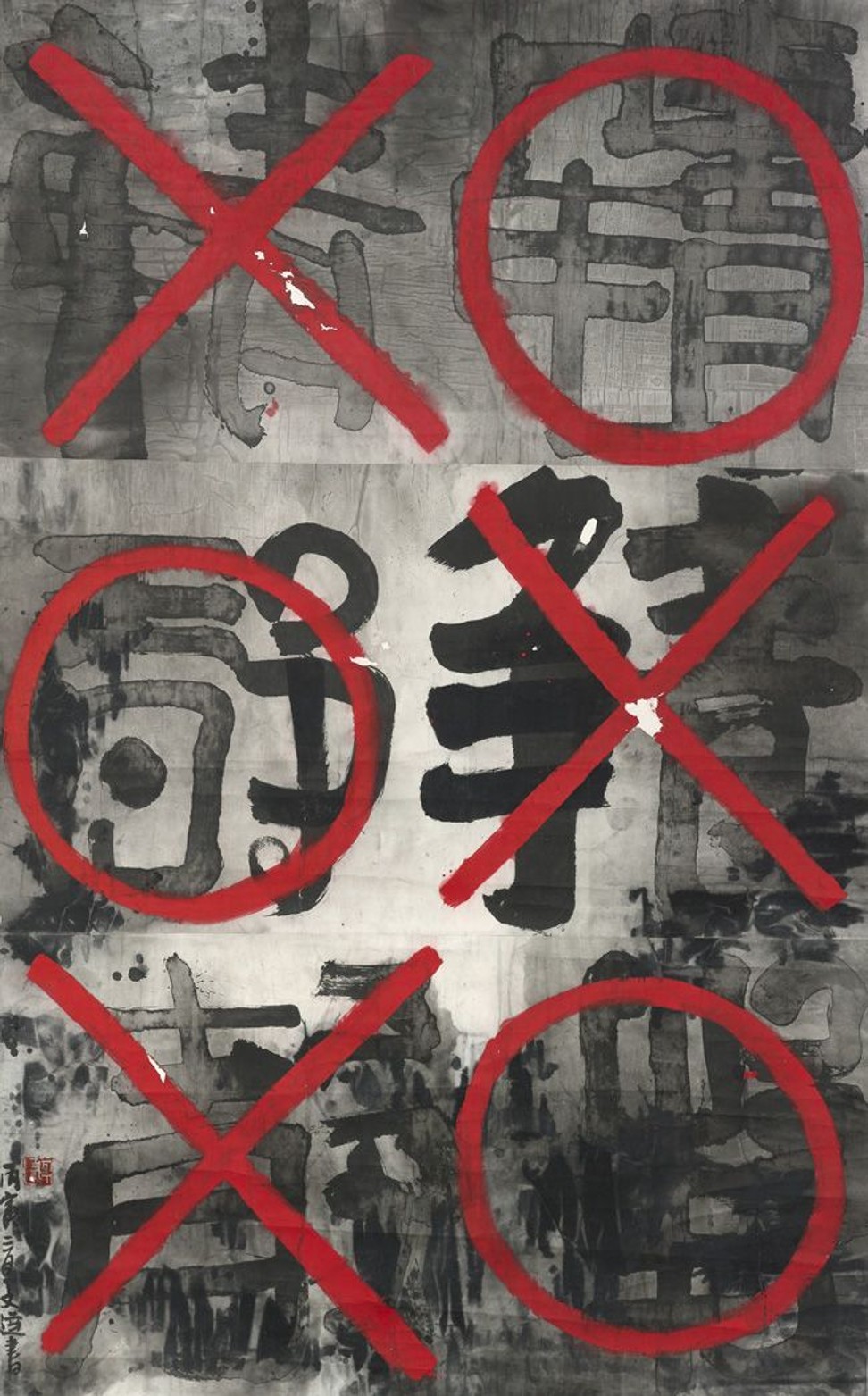 His background in classical ink painting has seen him experiment with traditional Chinese calligraphy and poetry. He has helped to redefine ink art and the ink medium.
Gu's work focuses on themes such as regionalism, national identity, universality, language and culture.