English artist Damien Hirst returns to the Gagosian Gallery in Hong Kong, six years after its opening, with his exhibition "Visual Candy and Natural History." The show features the YBA artist's works from 1993 and 1994, including his infamous pickled animal sculptures, such as a shark preserved in formaldehyde in a vitrine.
Other pickled animals include sheep, a dove, an oven-ready turkey and two calves named Cain and Abel, while another artwork which consists of a cow's decapitated head lying in a puddle of blood, adds to the show's shock value. Also on display is a series of vibrant spot colour oil paintings collectively called Visual Candy.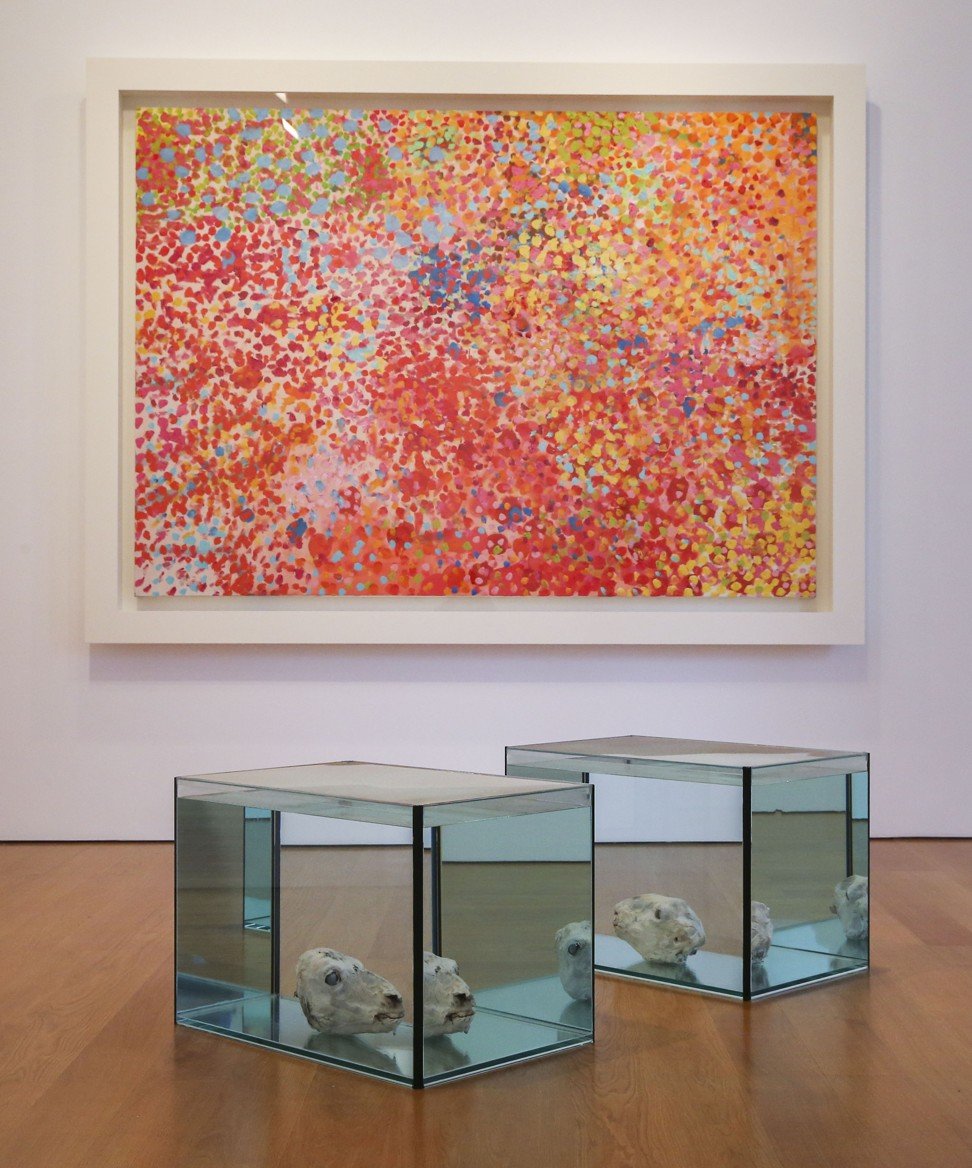 The line between traditional and controversial art is blurred as radical artists seek ways to voice their dissent
Damien Hirst's "Visual Candy and Natural History" is on display at the Gagosian in Hong Kong until January 13, 2018. Let us know if you're a fan of Hirst in the comments below and for more art content, Daniel Arsham unveiled a limited edition SAND CIRCLE studio device.
This article was originally published on Hypebeast