It is a truth universally acknowledged that a person entering the month of December must be in want of a good advent calendar.
How Hong Kong's expatriate communities keep Christmas traditions alive far from home
Here are our top 10 choices that will help make the countdown to Christmas that much more bearable.
Tea WG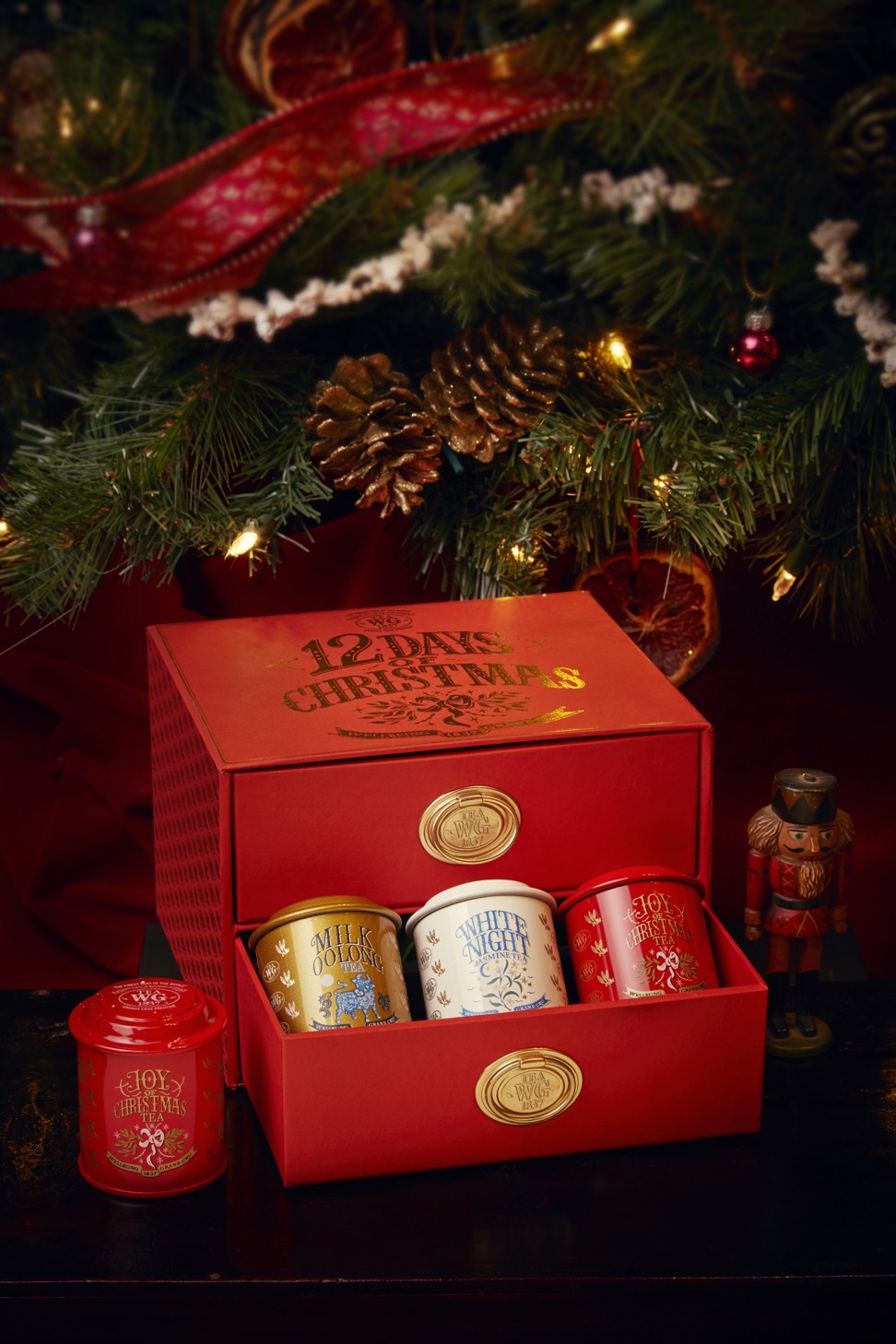 On the first day of Christmas my true love sent to me ... a tin of Tea WG tea.
The brand, which specialises in tea, has come up with a 12-day advent calendar meant to be enjoyed, starting from Christmas Day.
World's most expensive coffee now available in Hong Kong
Packaged in a box-like chest, the calendar offers 12 mini tea tins (25 grams each) filled to the brim with some of Tea WG's crowd-favourite blends.
The highlights include Joy of Christmas (a blend of black tea, warm spices, fruits and malty chocolate), Darjeeling Princess Tea, and White Night Jasmine Tea.
Price: HK$1,008
Drinks by the Dram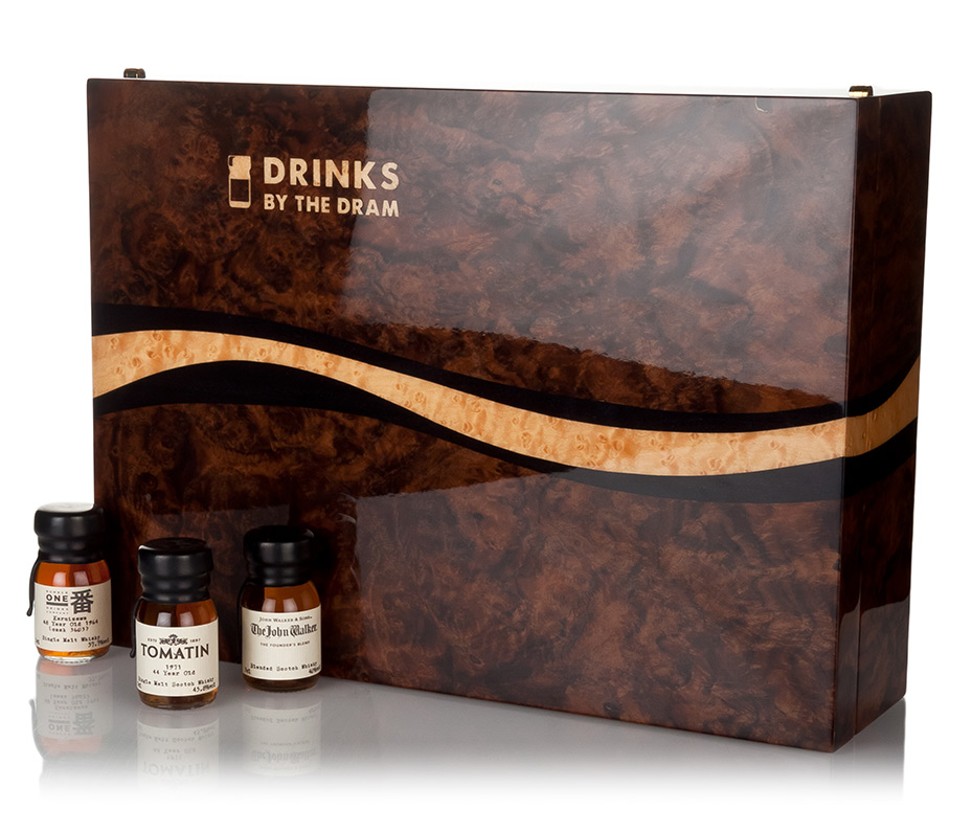 Drinks by the Dram is offering a host of different advent calendars this year (some even featuring gin and vodka), but our favourite is the Very Old and Rare Whisky Advent Calendar.
This special calendar is a cut above the rest and houses some of the world's most exclusive whiskies that have been carefully selected for the aficionado with discerning taste.
One of the world's rarest and oldest malt whiskies, Glenlivet 1943 is a historical treasure
The calendar, packed in a wooden box, comes in either walnut or Macassar ebony finishes.
Inside are 24 different whiskies bottled in 30ml drams, wax-sealed for a smoother, fresher and more exclusive experience.
The highlights include Karuizawa 1984 Cask 4021 – Koi, Macallan 42 year old 1969 (cask 6860), and Auchentoshan 44 Year Old 1966.
Price: £9,999.99 (HK$105,190)
InterContinental Grand Stanford Hong Kong
The Tiffany's New York Bar at The InterContinental Grand Stanford has put together a range of advent calendars that are perfect for any whisky lover.
It has on hand six different 24-day advent calendars (starting at HK$1,888).
Our favourite is the aptly titled, "Premium Whisky Advent Calendar – Aficionado Edition" featuring whisky blends from Scotland, Japan and Taiwan, plus a Glencairn glass from the bar with which to enjoy your newly acquired premium options.
Whisky makes for good investment as demand for aged and rare single malts grows
Among the highlights are Macallan 25 Years fine oak single malt, Glenfiddich 30 years single malt, and Chichibu On the Way 2013 single malt.
Price: HK$4,888 for the aficionado edition
Fortnum & Mason
Counting down to Christmas Day is easier when you get to enjoy a cup of tea each day.
How modern British fare took the spotlight in the fine dining scene
The tea lover's advent calendar from Fortnum & Mason comes stuffed with 24 different types of teas, making it a great way to sip through a wide variety of different blends.
Price: HK$268
Atelier Cologne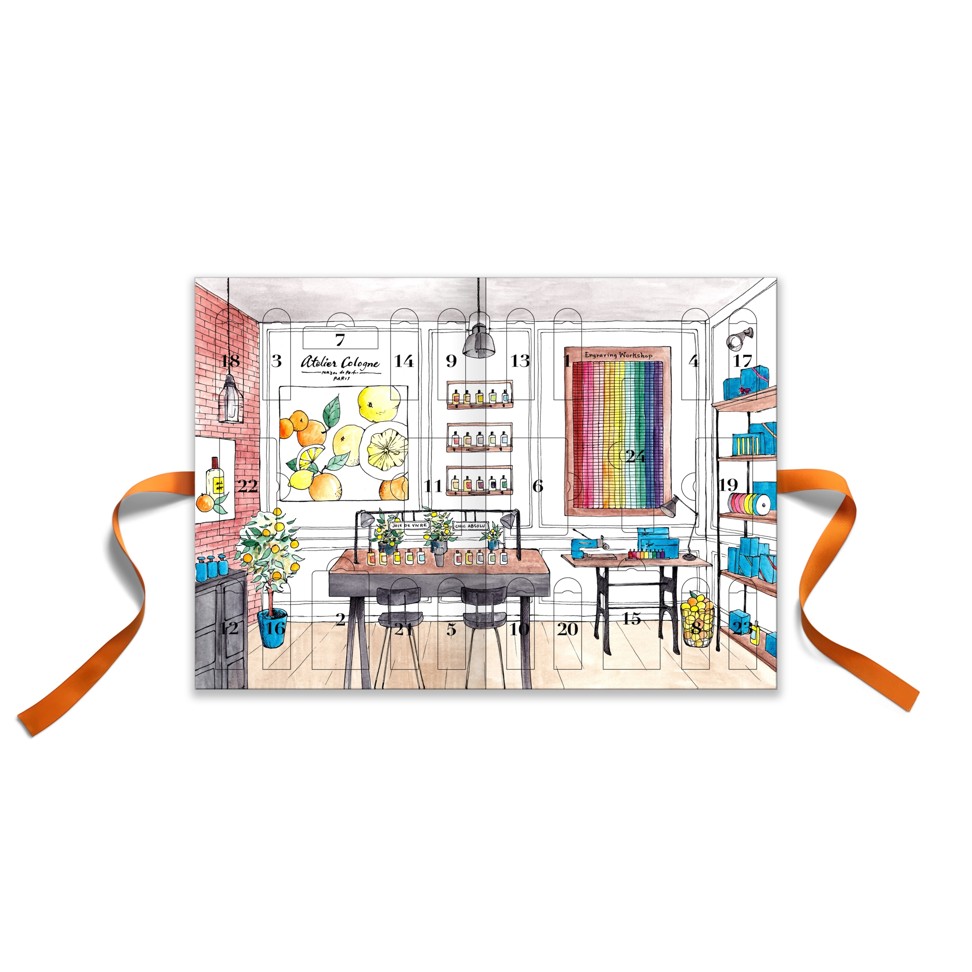 A countdown to Christmas never did smell so sweet. Atelier Cologne offers an advent calendar in a design that resembles its own brick-and-mortar shops.
Opening the calendar leads you indoors to an Atelier Cologne shop, complete with its signature colourful wall of cologne leather cases.
Five must-have fragrances from Atelier Cologne
The calendar holds 24 travel sprays, dabbers and soaps, in a selection of different fragrances. Highlights among the scents include Orange Sanguine, Pomélo Paradis, Rose Anonyme and Cédrat Enivrant.
Price: HK$590
Cowshed
A total of 24 travel-sized versions of Cowshed's crowd-favourite products have been rounded up and wrapped up with a pretty bow.
Four cosmetic collections to colour you happy
Highlights include Cowlick gentle shampoo, Wild Cow bath and shower gel, Gorgeous Cow body lotion, and Lippy Cow lip balm.
Price: £90 (HK$946)
Charlotte Tilbury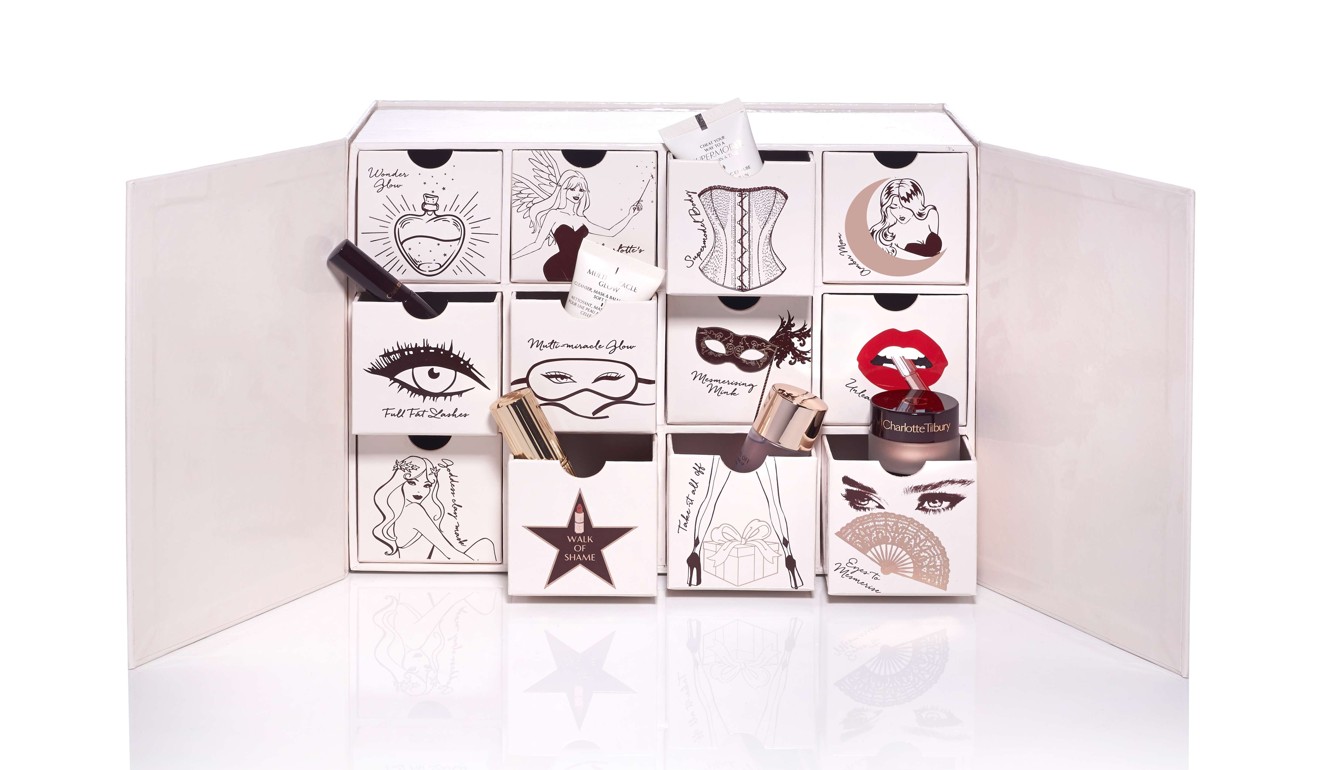 Twelve of Charlotte Tilbury's best-selling products have been carefully selected and put together as a "Naughty and Nice Magic Box" advent calendar. In other words, it is her box of greatest hits.
Fans of Tilbury can look forward to being surprised with some of her "hero" products, including a Matte Revolution lipstick in the shade, "Walk of Shame", Colour Chameleon eye shadow pencil in the shade of "Mesmerising Mink", and, of course, a mini-sized Magic Cream.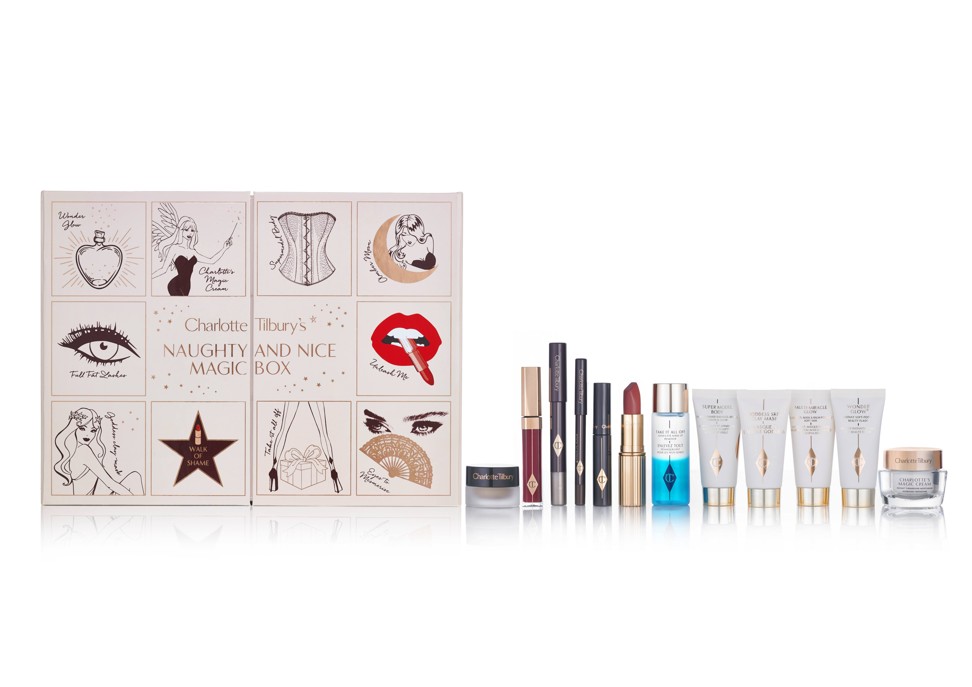 After the 12 days of Christmas are up, the Magic Box can be used to store trinkets and other little things.
Price: £150 (HK$1,577)
Jo Malone
Jo Malone's eye-catching advent calendar (which looks like a Georgian townhouse) features colognes, candles and other cult favourites.
How Hong Kong became part of Jo Malone's success story
Open one of the 24 colourful "doors" to find yourself pleasantly surprised – and almost wishing you could slow down the countdown to Christmas.
Price: £300 (HK$3,155)
Diptyque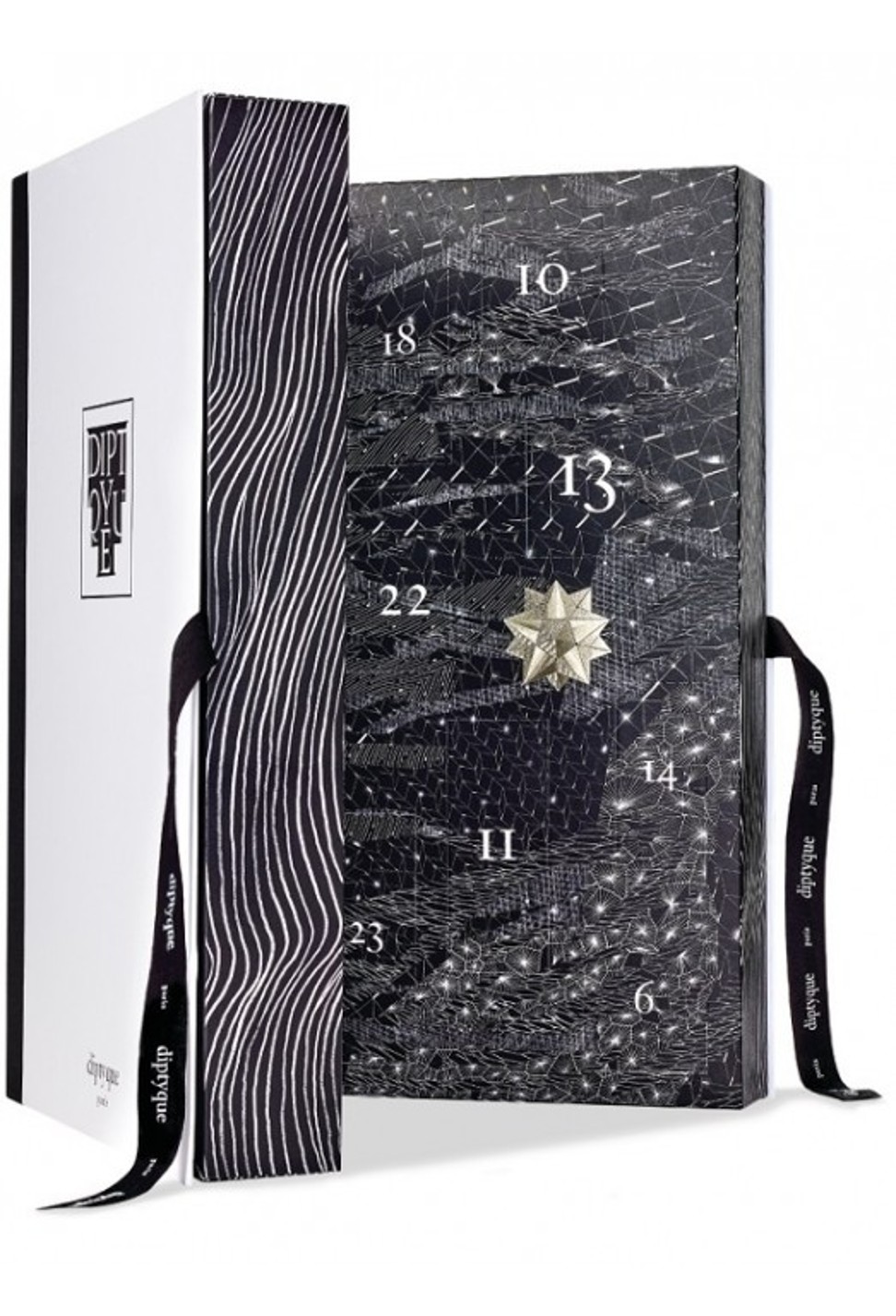 Diptqyue ups the advent-calendar game with not 24, but 25 delightful treats hidden inside its calendar.
Fragrances require more than a good scent cocktail to make it big
Filled with fan-favourite offerings, this advent calendar is bound to have you and your home smelling sweetly fragrant and feeling just as festive.
The delightful gems include a skin and body care set, mini candles, and Vinaigre de Toilette.
Price: HK$3,990
Villeroy & Boch
As much a festive ornament in its own right as it is an advent calendar, the Christmas Toys Memory Advent Calendar Box from Villeroy & Boch is a delicate porcelain box featuring 24 little drawers.
Charm your festive guests with the season's best tableware
Admirers of Villeroy & Boch understand the brand's commitment to fine porcelain, and this little festive addition is no exception.
Each side of the box features a different festive scene, whether it's Santa Claus riding off into the moonlight, or him delivering presents to children.
Price: US$249.95