Starbucks is testing its upscale and super-sized cafe concept overseas with a roastery in mainland China, the company's fastest-growing market, as the pace of worldwide sales stalls.
The 30,000 sq ft store – about half the size of a soccer pitch – opens on Wednesday in Shanghai and is part of moves championed by founder and chairman Howard Schultz.
Customers at the cavernous new store on the famous West Nanjing Road shopping strip can watch beans being roasted, sample high-end brews and use a Starbucks augmented reality digital app to interact with the store.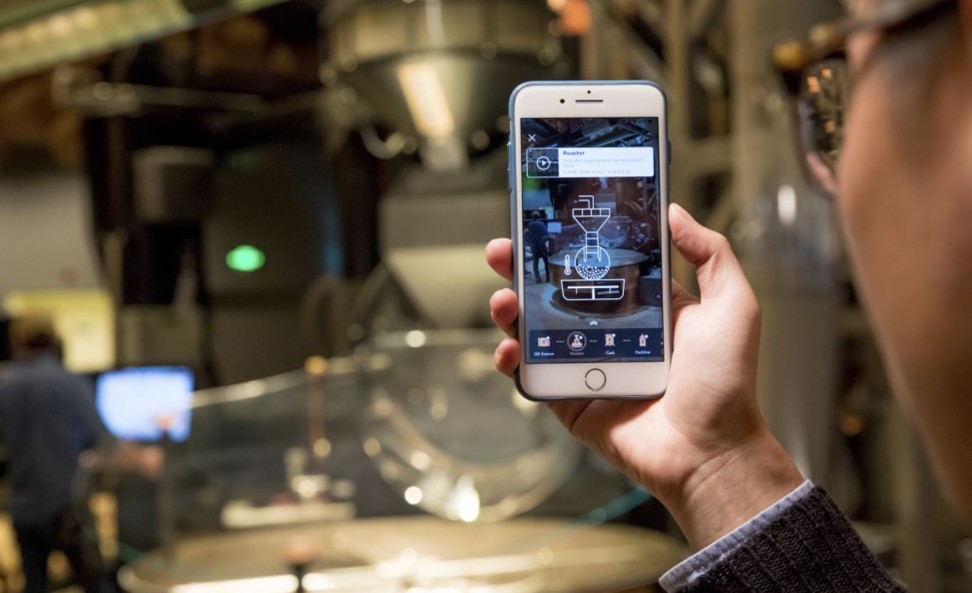 CEO Kevin Johnson is searching for ways to kick-start growth after the Seattle-based company saturated the US with lattes and cappuccinos. Three years after Starbucks opened its first roastery on its home turf, Johnson is finally testing the idea in China, where he sees decades of expansion and which he has said could become his number-one market.
World's most expensive coffee now available in Hong Kong
Starbucks is betting China's hunger for top-end luxury goods is transferable to coffee. A standard latte at the coffee chain is already pricier than fresh brews at many local cafes in Shanghai. The demand for premium products – from autos to yogurt – is gaining traction as an increasing number of Chinese families cross the income threshold to become affluent.
For coffee, there's a certain kind of 'in-the-know' from consumers who seek out these good boutique shops
"Chinese consumers, especially the younger generation, are looking for things more quality-driven, more unique, that speaks to who they are," says Jack Chuang, a Shanghai-based partner at OC&C Strategy Consultants who has studied the Chinese coffee market. "For coffee, there's a certain kind of 'in-the-know' from consumers who seek out these good boutique shops."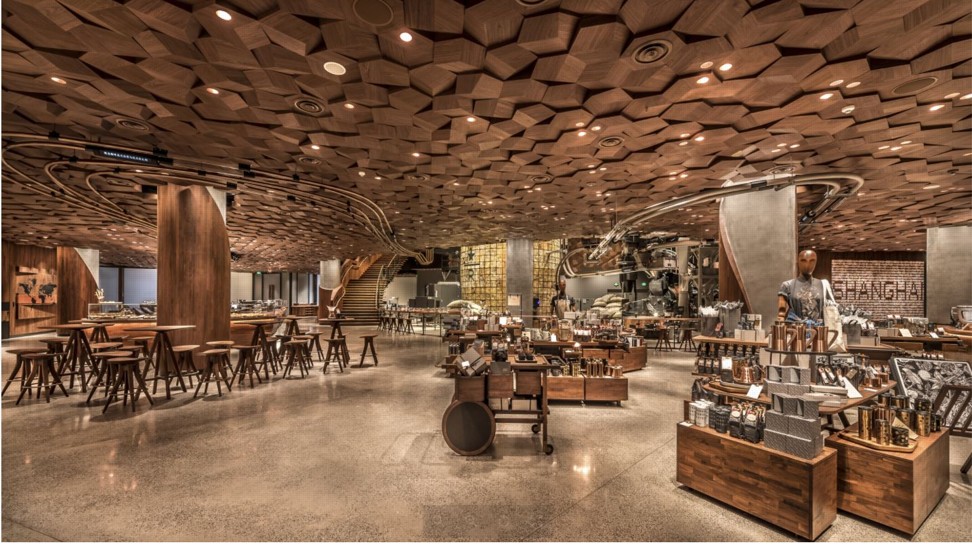 Starbucks has said it plans other roastery cafes in New York, Tokyo and Italy. The concept is part of a broad push to make Starbucks more upscale that includes a line of premium coffee called Reserve and cafes to showcase the new brand. Still, roll-out has been slowed by high construction costs and trouble finding suitable real estate.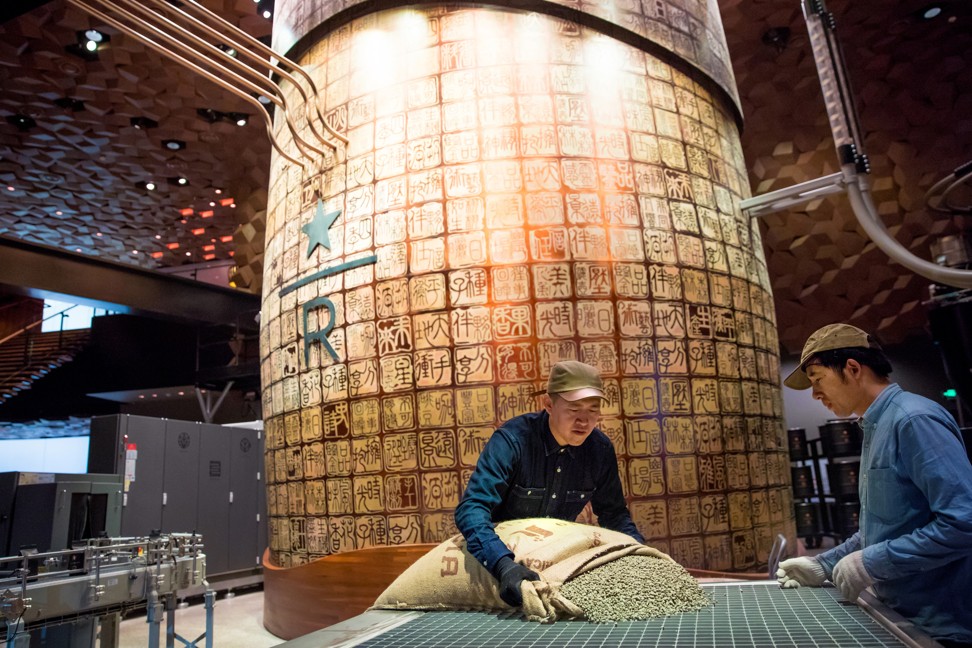 Starbucks doubled down on China in July, when it announced plans to buy out the partners in its East China joint venture. The company agreed to acquire the remaining 50 per cent of the business in a US$1.3 billion transaction, giving it ownership of about 1,300 cafes in Shanghai and the Jiangsu and Zhejiang provinces. Starbucks, which says it is opening a store every 15 hours in China, plans to have 5,000 cafes in mainland China by 2021.
Starbucks quarterly results disappoint but coffee chain expects boost from China deal
Revenue from the Asia-Pacific region accounted for almost 15 per cent of Starbucks' revenue for the financial year ended in October. That's up from 5.5 per cent five years earlier. China is becoming crucial for Starbucks amid sluggish sales growth elsewhere. Same-store sales gained 8 per cent in China during the most recent quarter, compared with 2 per cent globally.